Vietnam National Fine Arts Museum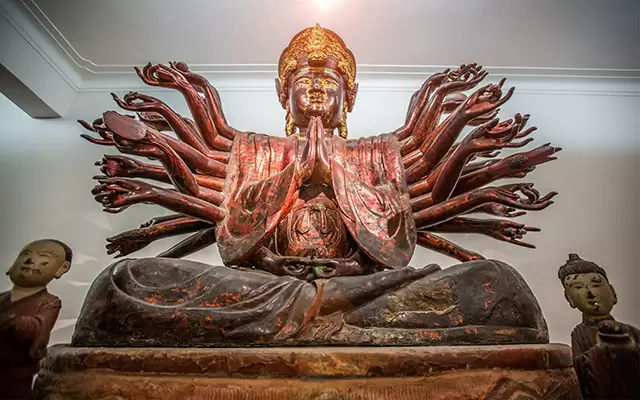 As one of the nation's most important institutions of culture and learning, Vietnam National Fine Arts Museum (Vietnamese: Bảo tàng Mỹ thuật Vietnam) became the favorite place for visitors to Hanoi. The museum is famous for its beautifully arranged galleries. The museum displays an unique collection of art treasures dating from every era of national life, from early prehistory and classical antiquity through to the epic story of Vietnamese creative genius in the modern age. Visiting this Museum, travelers will get better understanding of arts in one of the 4 communist countries in the World.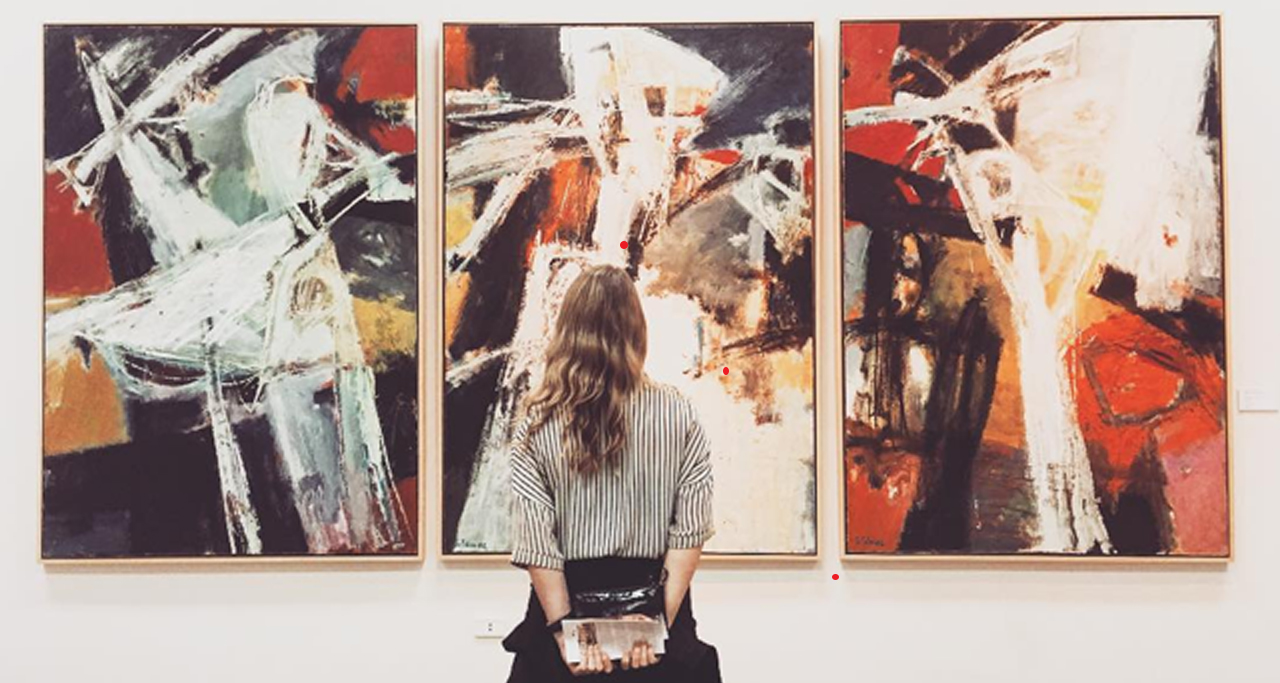 1. History
The Museum's building was constructed during the French colonial period. It was originally a boarding school for daughters of French officials.
In 1962, the Vietnamese Government ordered the Ministry of Culture to transform this building into a place to collect, exhibit and preserve the precious and special works of art of Vietnam from the prehistoric time until present days. The building was renovated and Vietnamese architectural elements were added, making it a building suitable for an art museum.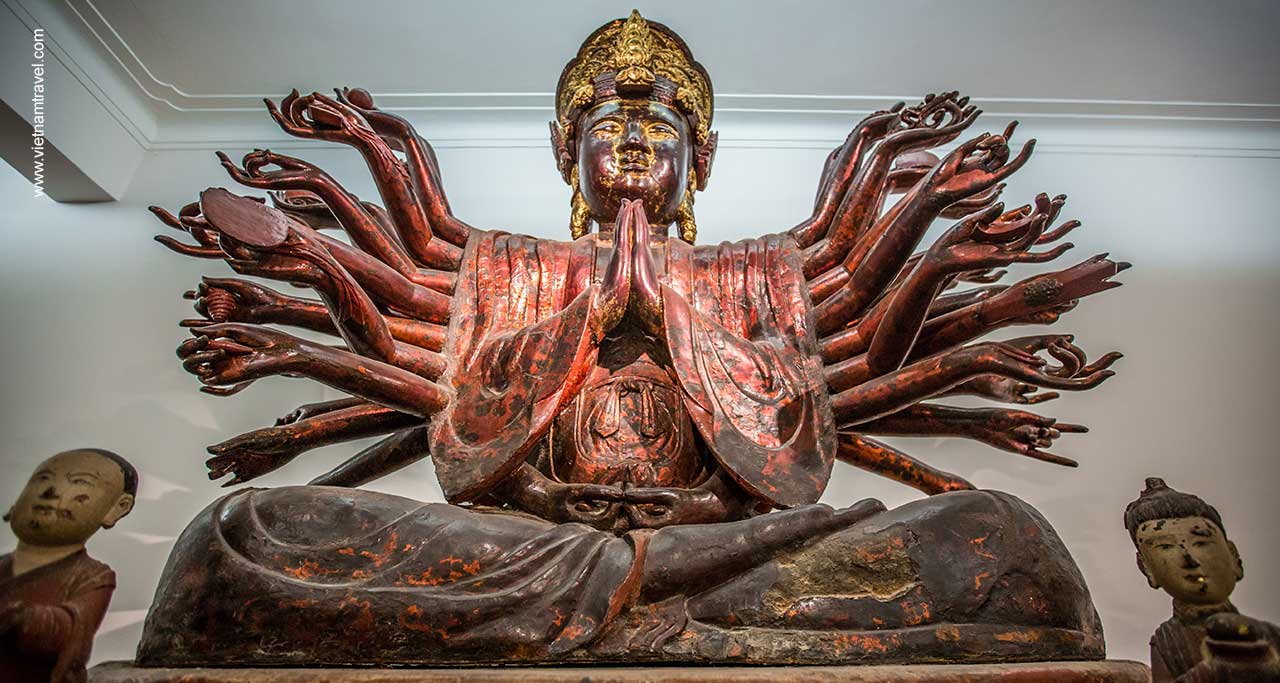 In 1966, the Vietnam National Fine Arts Museum officially opened to the public. The entire area of the museum is 4,737m2 of which the exhibition space is around 3,000m2. In addition to the permanent displays, the Museum has a space for temporary exhibitions, a Creative Space for Children and a Café. Besides the main site in Nguyen Thai Hoc Street, the Museum has second site in Hoang Cau Street where professional departments, collections storage, and a conservation center located.
2. Museum Functions
Research, Collecting: The goal of these expeditions was to collect ancient artefacts, sculptural objects, paintings and graphic arts at art exhibitions and from artists and sculptors' private collections. At present, Museum has collected and preserved 20,000 art objects of great value.
Exhibition, Education: In order to respond to the increasing demand of visitors and to present a greater number of objects collected, the Museum expanded its exhibition spaces, from 1,000m2 at the beginning to 3,000m2 at present. Besides this, as the number of national and international visitors is gradually increasing, the Museum has been active in creating diverse thematic tours for visitors, especially tourists.
Creative Space for Children: Created in 2011 within an open and flexible space, the activities at the "Creative Space for Children" are attractive and suitable to children of various ages.
Collection Management: At present, the Department of Collection Management takes care of nearly 20,000 objects of which around 18,000 are preserved in storages (at site 2) and 2,000 objects are on display (at site 1, 66 Nguyen Thai Hoc Street, Ba Dinh District, Hanoi). The Museum storage system has a total area of 1,000m2 and includes 8 storages: Ancient Sculpture, Modern Sculpture, Oil Paintings, Lacquer Paintings, Paper and Silk, Traditional Arts, Ancient Ceramics and Cu Lao Cham Ceramics.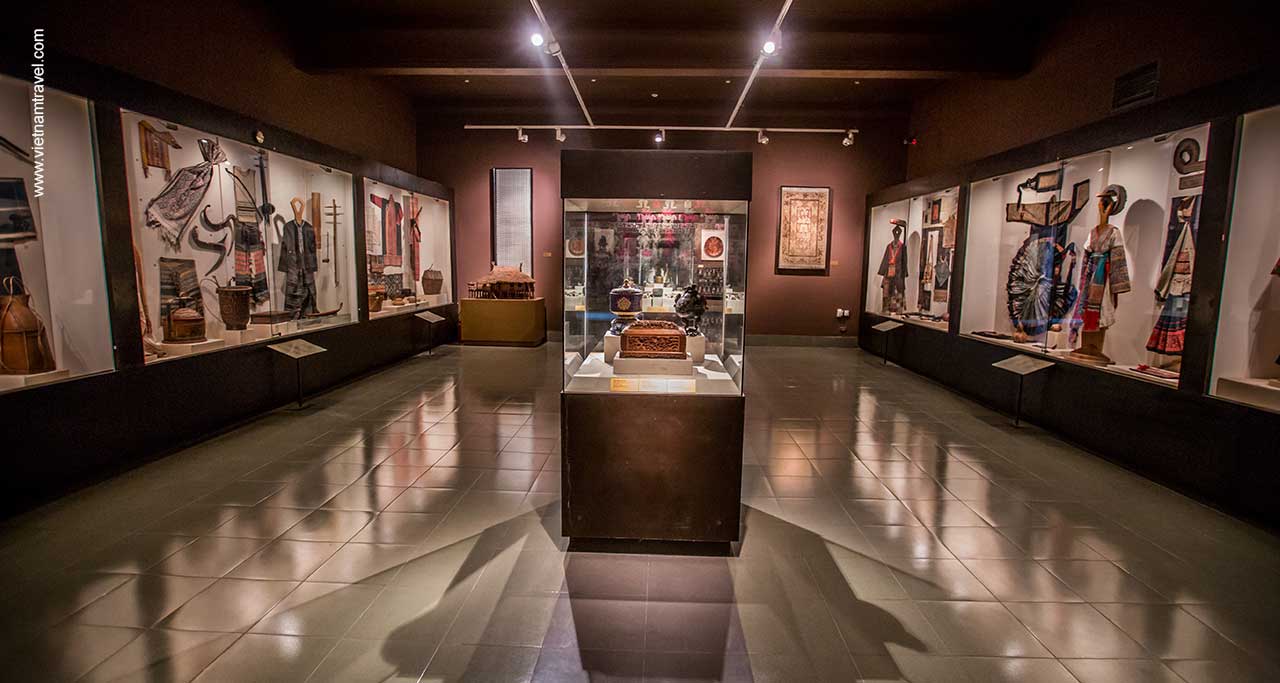 Conservation, Restoration: This is an important task for each museum to conserve, preserve, maintain various objects including sculpture, lacquer paintings, paper, silk from degrading & lengthening their lifespan. In addition to conserving the Museum's own objects, the Centre also provides services to other organisations such as the Independence Palace, Tôn Đức Thắng Museum, Quảng Ninh Museum, President Hồ Chí Minh Historical Site, Nhà Rồng Monument, Lê Bá Đảng – Điềm Phùng Thị Art Centre, etc. The Centre also helps to conserve objects from the Kaysone Phomvihane Museum in Laos; as well as to collaborate with the Goethe Institute and the Dresden Academy of Fine Arts to organize series of training workshops to create the basis for developing the Museum's Conservation Centre into a National Conservation Centre in the future.
International Relations: As a member of ICOM, Asian-Europe Museum Network and Vietnamese Museum Network, the Vietnam National Fine Arts Museum has organized many exhibitions representing the Museum's collections abroad and equally hosts foreign exhibitions at the Museum. This is to open up to the world in the fields of art and museum.
3. Displays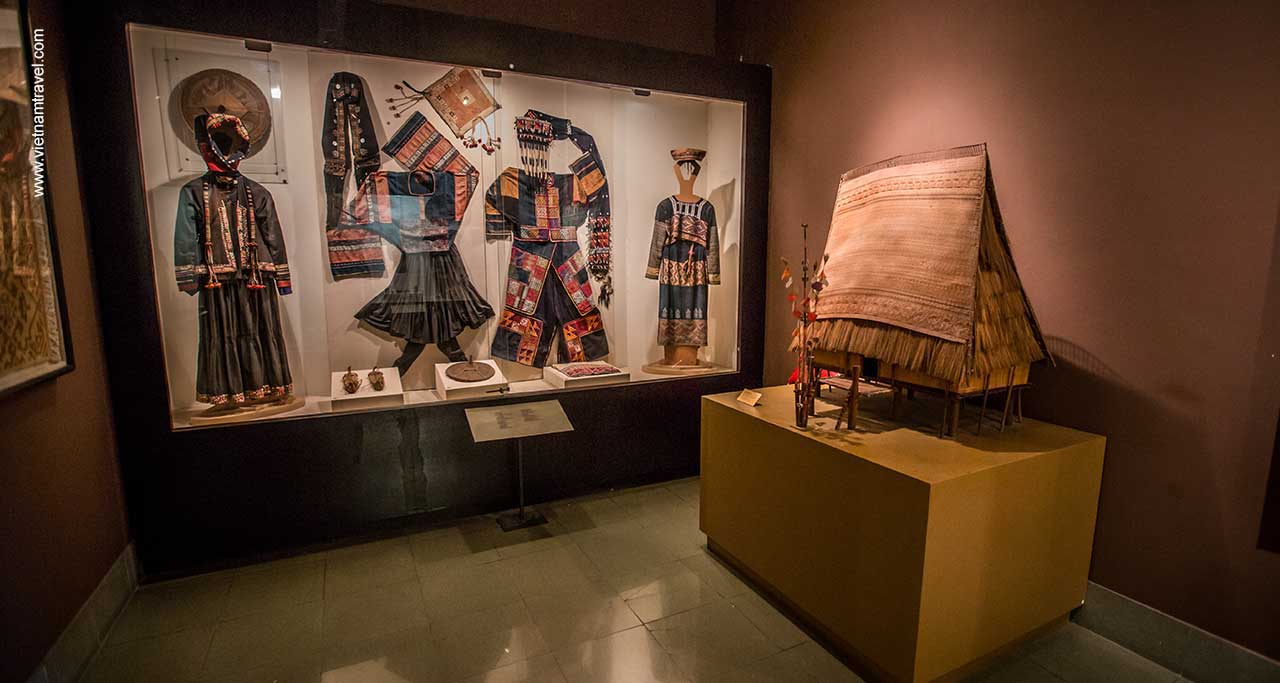 Vietnam Fine Arts Museum currently holds over 18,000 domestic artifacts that represent Vietnam's art from prehistoric times to the present.
+ Prehistory and Early History Fine Arts: This exhibition presents objects in different themes: production tools, weapons, objects of everyday life, ornaments, artistic figurines and musical instruments.
+ Art from the 11th to the 19 Century AD: This is the most brilliant development period of Vietnamese ancient sculpture.
+ Art from the Early 20th Century AD. to the Present Day: The display is divided into two orientations: the divergence of art history (1925-1945 and 1945-1954) and exhibits material works with collections of lacquer, silk, oil paints, graphics, and sculptures (from 1954 to present).
+ Traditional Applied Art: Handmade techniques are shown on every material available such as bamboo, textiles, shell inlays, conch, metal carvings…
+ Folk Art: The collection at the Museum focuses on introducing two outstanding types: folk paintings and folk statues.
+ Vietnamese Ceramic Art from 11th Century to 20th Century: The exhibition presents the prominent characteristics of unglazed and glazed ceramics throughout different historical periods such as Celadon Glaze and Ivory – Yellow Cracked Glaze Ceramics; Brown Pattern Ceramics; Cobalt-Blue Pattern Ceramics; Contemporary Ceramics.
Some famous Vietnamese artists have works on display here such as: Nguyen Gia Tri, To Ngoc Van, Tran Van Can, Nguyen Phan Chanh, Luong Xuan Nhi …

4. How to get there
The museum is located in the Ba Dinh District, across the street from the Temple of Literature. It's about 1.2 miles (2 kilometers) west of Hoan Kiem Lake, and will take about 15 minutes to walk from there. Guided tours are available in Vietnamese, English, Chinese, and French.
Address: 66 Nguyen Thai Hoc, Ba Dinh, Hanoi
Opening hours: Every day except for Mondays, 8:30-17:00 (from 25 May 2020)
Entrance fee: 40,000VND / person