Danang Weather: When is the best time to visit Da Nang?
Danang is a popular destination of both domestic and international travelers. Its weather is relatively pleasant and warm all year round. But do you know exactly how Danang weather is like and when the best time to visit Danang is? If no, this below article will help you answer it.
Danang Weather by Season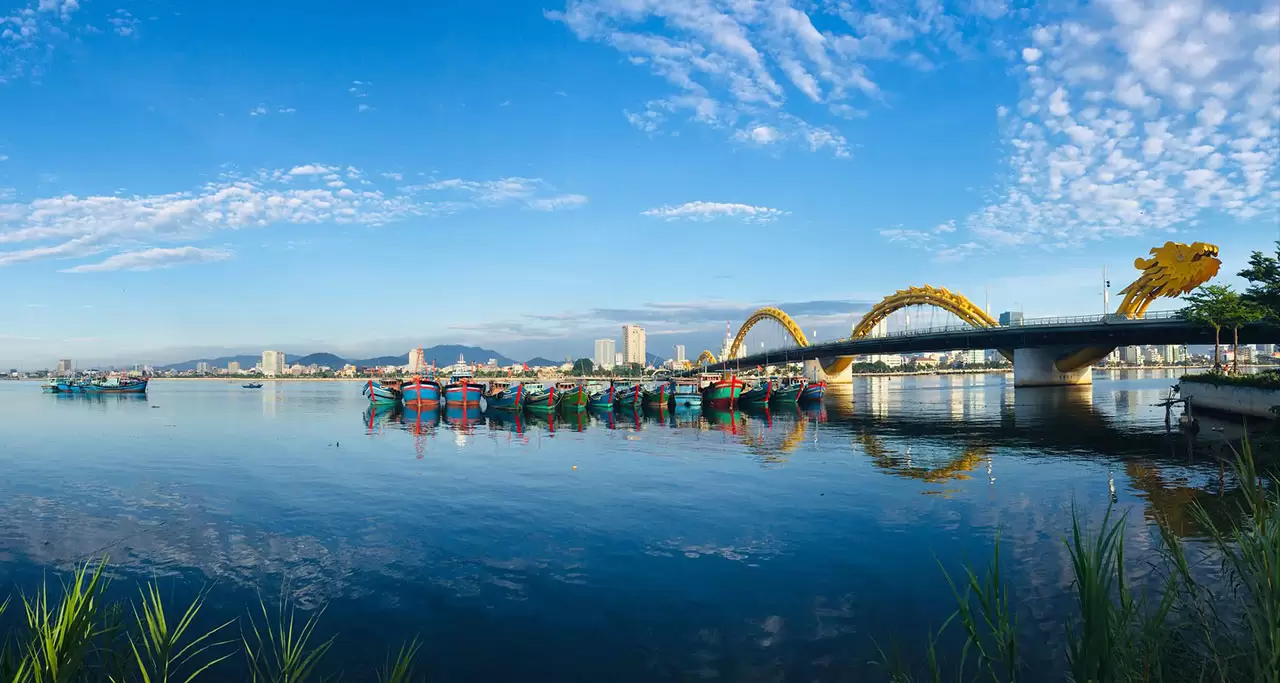 Danang is influenced by tropical monsoon climate. There are two distinct seasons: dry season and rainy season:
Dry Season (January – August)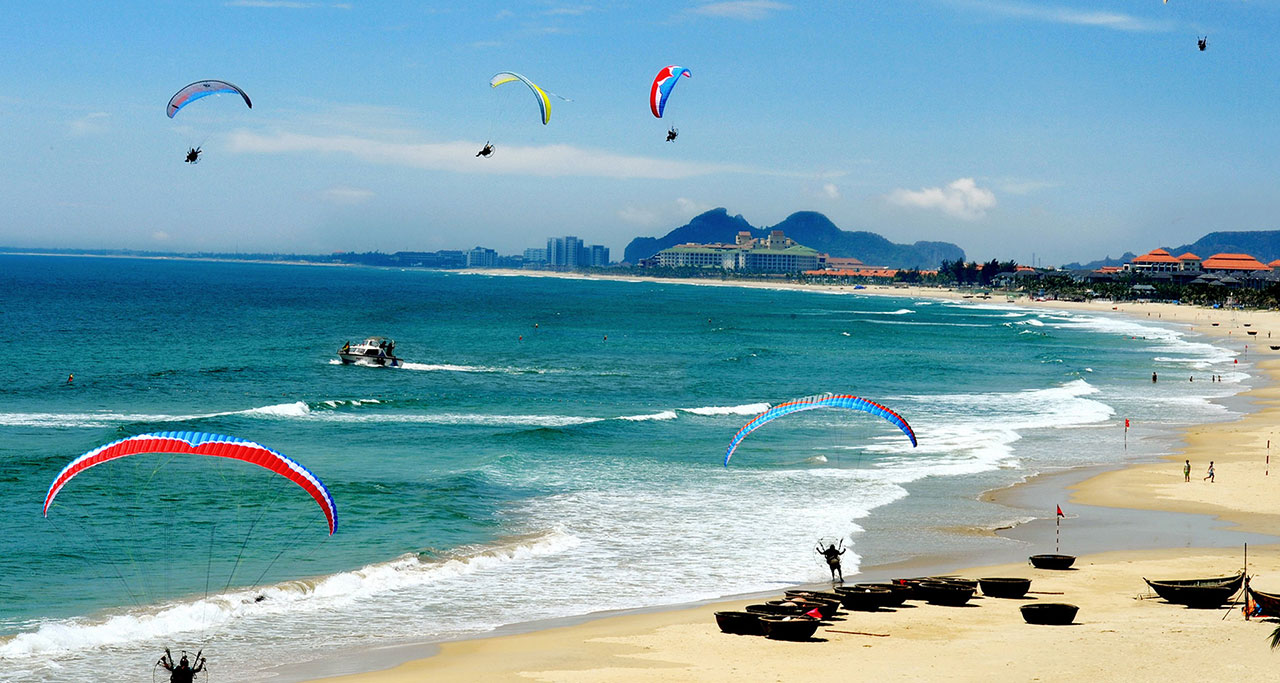 Dry season lasts from January to August, which is an ideal time to visit Danang. The weather is pretty pleasant and mild. June, July and August are three hottest month of the year, but not as hot as weather in Hanoi and Saigon. The highest temperature is about 35°C, which is best for water activities like swimming, scuba diving, …. During this time, Danang is packed with many domestic travelers coming here for their summer vacation.
Rainy Season (September – December)
Rainy season in Danang is between September and December. This is the low tourism season but tourists will enjoy many better deals from hotels/ airlines. Average temperature can go as low as 19°C and as high as 31°C. Rainfall usually comes in short bursts. The highest precipitation and chance of flooding is in October and November. Though flooding does not occur every year, it is still something to keep in mind and best to avoid.
Weather in Danang by Month
January

January is the first month of the dry season. The precipitation drops down significantly, about a half utilize to that of December though it still occasionally drizzles sometimes. This is also the coldest month in Danang with the temperature ranging from 18 – 25 °C. It is better to bring along a light jacket when going out, especially at night. For those who want to swim or take part in some water sports, January is not a really good time as the temperature of water decreases to its lowest level at about 22 °C.
However, tourists will have chance to immerse yourself in festive atmosphere of the longest and biggest holiday in Vietnam – Tet which often occurs in late January and early February. During these day, the streets are decorated with many colorful lights, flowers and national flags, making Danang and any other big cities in Vietnam become sparkling and brilliant.
Average low temperature: 18°C
Average high temperature: 25°C
Rainy days: 14
Precipitation: 96mm.
February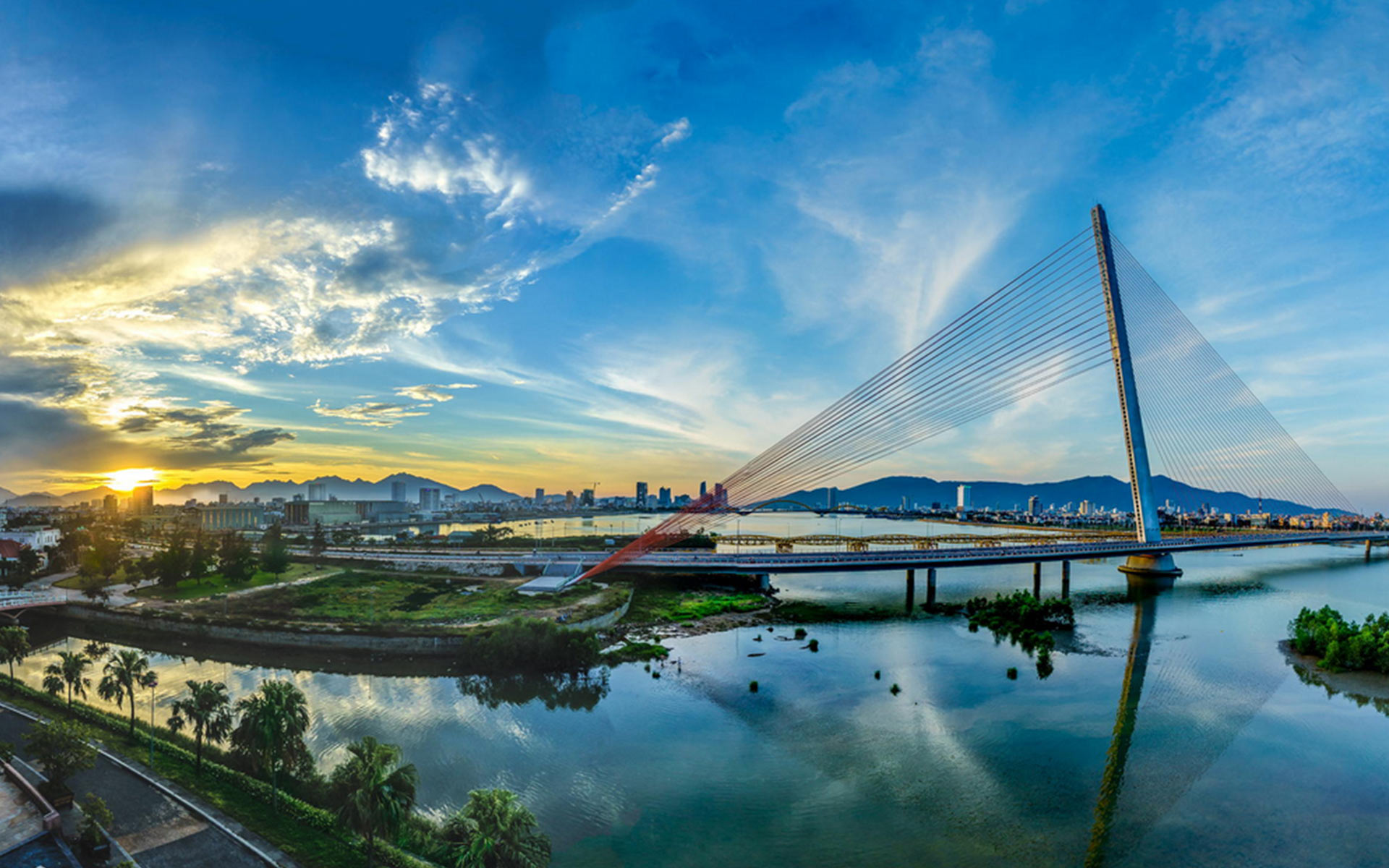 The coastal city sees a slight temperature increase and remarkable rainfall decline in February. It is pretty dry and pleasant during this month with the temperature fluctuating between 20°C and 26°C. Vietnamese Traditional Lunar New Year also lasts to the first half of this month so you still can enjoy this holiday with locals. However, the travel cost, including hotels, airfare and other related services, is much higher during this time so keep in mind.
Average low temperature: 20°C
Average high temperature: 26°C
Rainy days: 7
Precipitation: 33mm.
March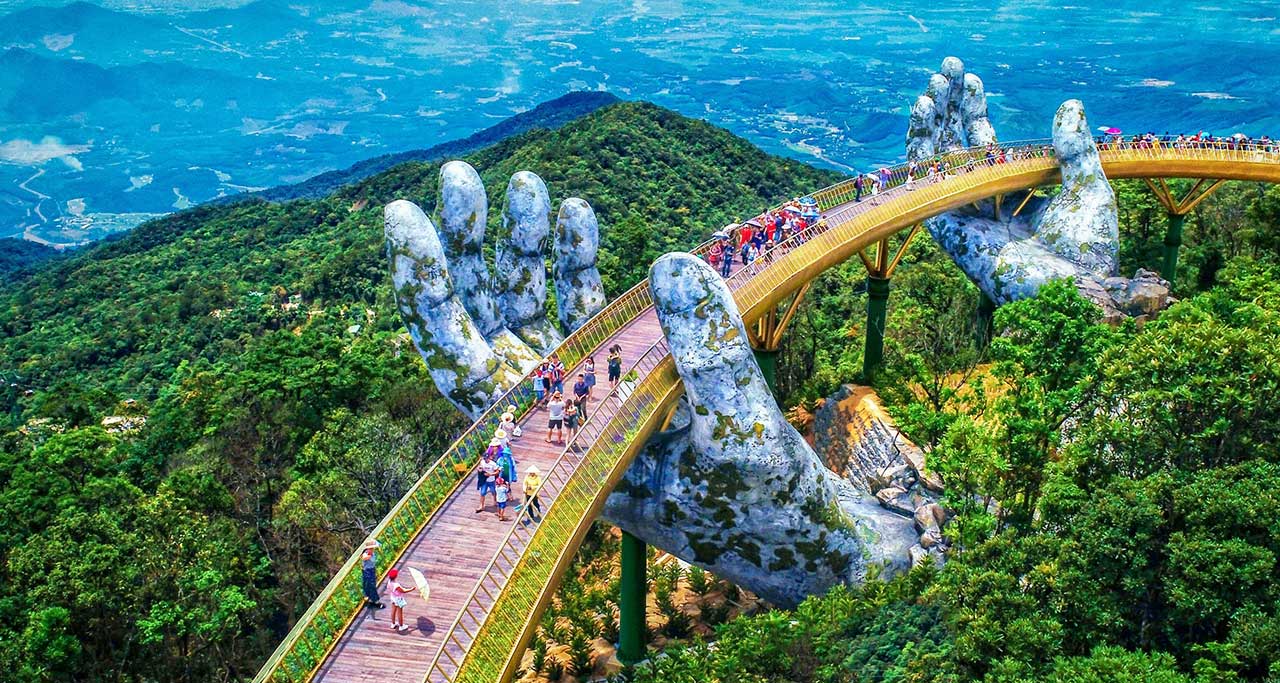 Weather in March is a bit warmer and drier than that of February. This is a perfect time for outdoor activities and sightseeing around Danang City when the days are filled with sunshine and clear skies. As a result, the number of tourists begins to increase. If you plan to visit Danang this month, remember to book accommodation and flight ticket in advance. However, for those loving to enjoy the sun sea sand, the next month is properly better time.
Average low temperature: 22°C
Average high temperature: 29°C
Rainy days: 15
Precipitation: 22mm.
April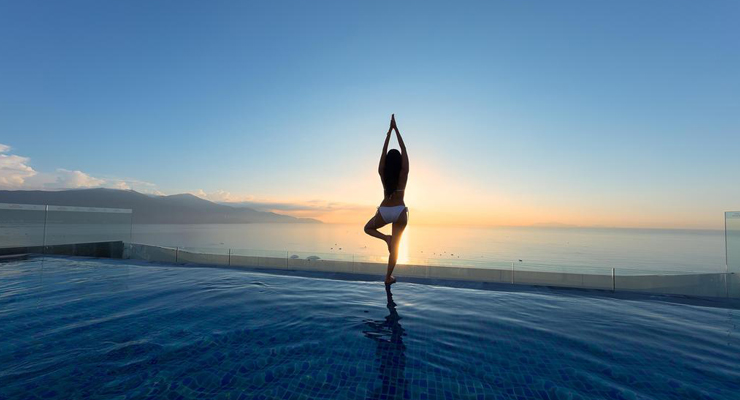 As the same with March, tourists will enjoy the warm and dry weather in April, however, the temperature is a little bit higher, making this month perfect for swimming and sunbathing. It will be very crowded with a lot of domestic travelers at the end of April due to 2 consecutive public holidays: Liberation Day on 30th April and and Labor Day on 1st May. Once again, make sure to plan the trip ahead and book all services as soon as possible.
Average low temperature: 23°C
Average high temperature: 31°C
Rainy days: 6
Precipitation: 27mm.
May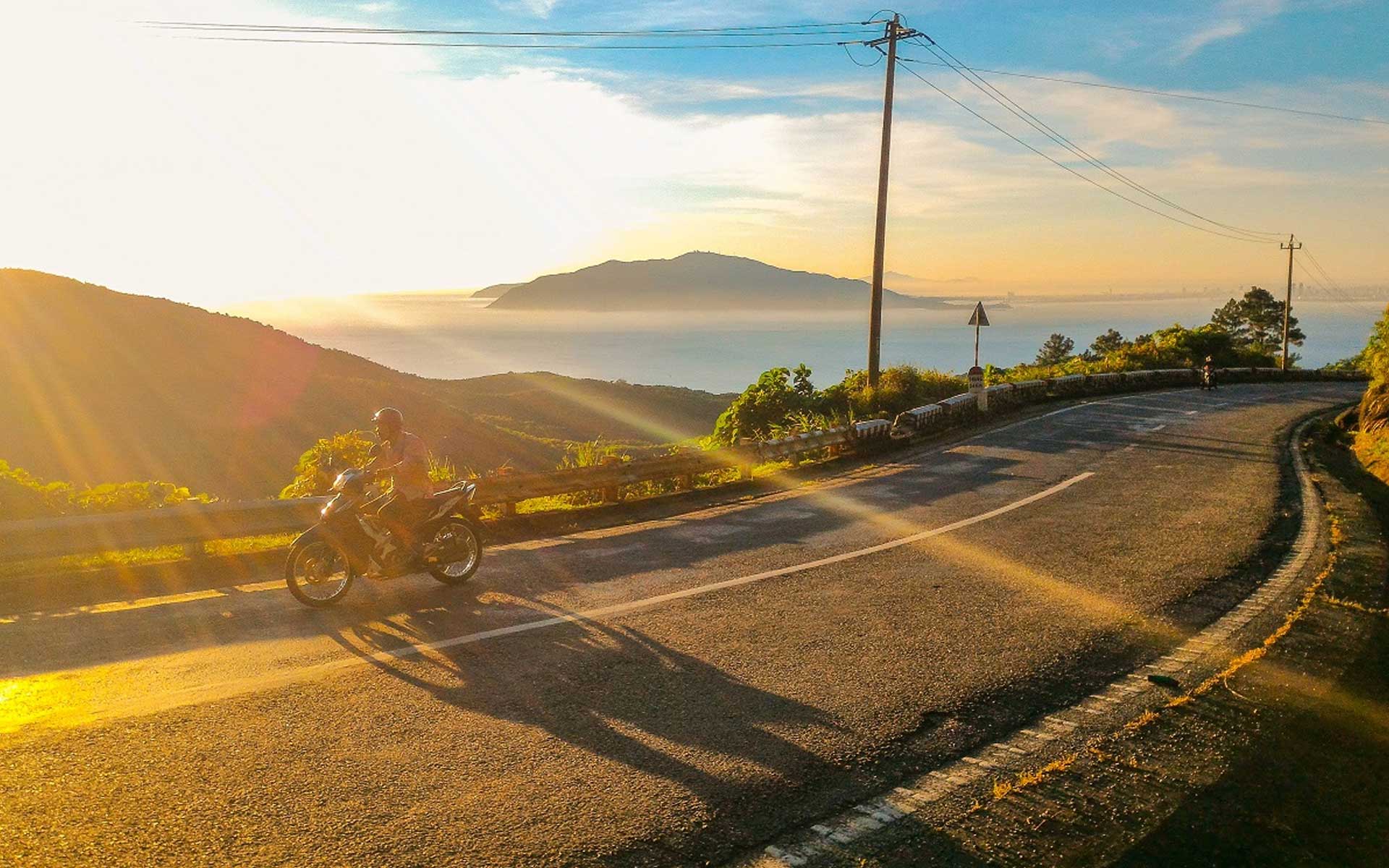 It is quite hot but still pleasant in May with the average temperature between 25°C and 33°C. It is perfect to spend time on the beach for swimming, sunbathing, jet-skiing, wind surfing… However, before going out, you should apply sun cream, wear glasses to protect your skin and eyes.
May also sees a slight decrease of international tourists, which means that the demand for accommodation and travel is lower. So if traveling to Danang during this time, you can reduce your travel cost.
Average low temperature: 25°C
Average high temperature: 33°C
Rainy days: 9
Precipitation: 62mm.
June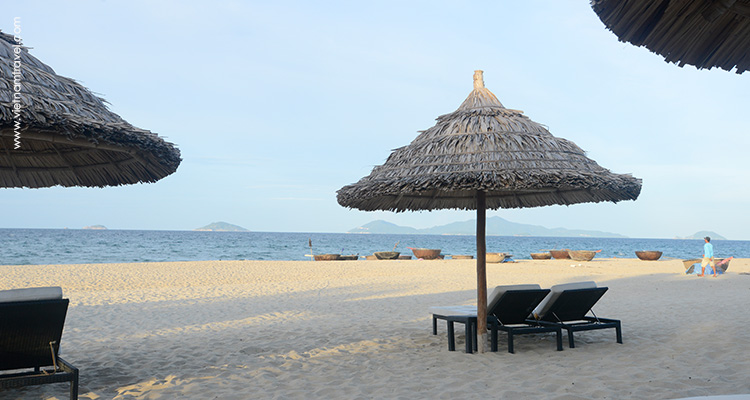 June is the first month of domestic tourism. Vietnamese people often prefer beaches for their annual summer vacation and Danang is always included in the top list. June along with July and August are the hottest month of the year. The temperature reaches its peak at 34°C, even up to 40°C at noon. However, there are some occasional rain helping to cool down.
Average low temperature: 25°C
Average high temperature: 34°C
Rainy days: 8
Precipitation: 87mm.
July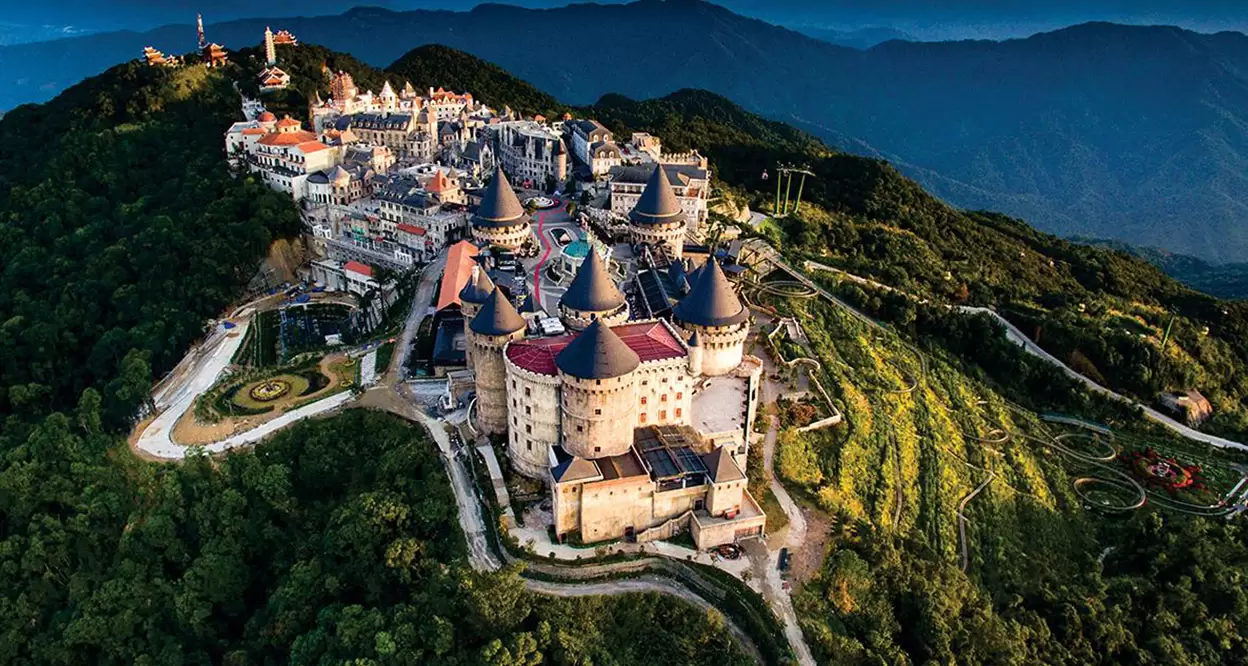 Like June, the weather in July is not much different, still hot, dry and rainy sometimes. Sun cream, hat, raincoat and umbrella are good friends these days.
The mountainous area may be a better choice than beaches in hot summer days. And definitely you should not miss Ba Na Hills at the altitude of 1,487m with the average temperature from 17 to 20°C. Here you can see the finest French architecture as well as well-known Golden Bridge, and experience the changeable four seasons in a single day.
Average low temperature: 25°C
Average high temperature: 34°C
Rainy days: 9
Precipitation: 85mm.
August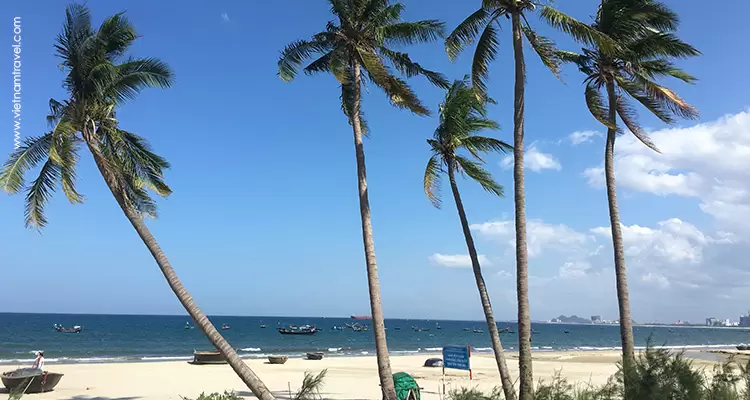 August shares the same temperature level with June and July but the amount of rainfall is higher. This month also ends domestic tourism since children have to go to school in September and also the rainy season is about to start. It is also the last chance for tourists to sunbathe on beautiful beaches of this coastal city in the year.
Average low temperature: 25°C
Average high temperature: 34°C
Rainy days: 11
Precipitation: 103mm.
September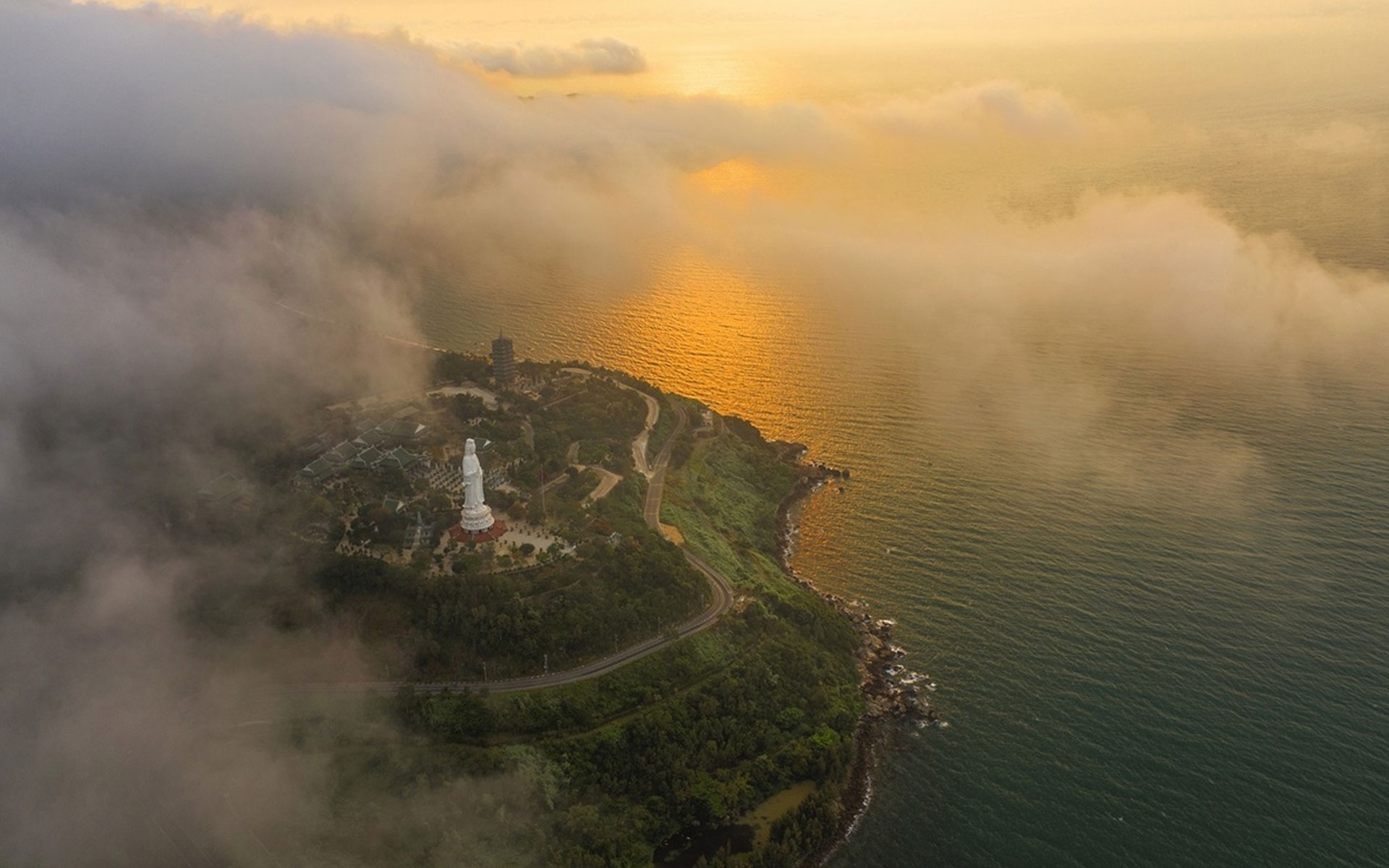 September is the first month of rainy season in Danang so it becomes cooler and wetter. The temperature slightly reduces, ranging from 24°C to 31°C. The precipitation is much higher than that of previous months, up to 350mm so raincoat and umbrella are indispensable companions during the day trip. The frequent rain may interrupt your outdoor activities so check the weather forecast daily if you come to Danang this month, to be best prepared for the erratic weather.
Average low temperature: 24°C
Average high temperature: 31°C
Rainy days: 15
Precipitation: 349mm.
October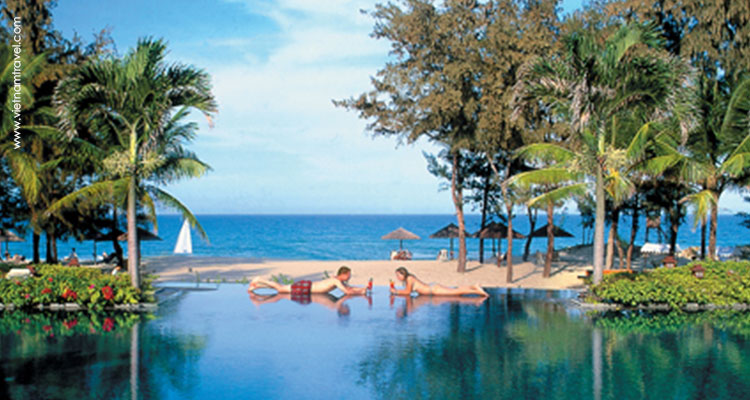 The wettest month of the year in Danang is October. The number of rainy days is 24 days, which means that it is almost wet in the whole month. Frequent and heavy rains also may cause many streets flooded and muddy. The significant drop of tourist number makes the decrease of hotel and airfare prices. You can take this chance to reduce your cost when traveling to Danang in October.
Average low temperature: 23°C
Average high temperature: 30°C
Rainy days: 24
Precipitation: 612mm.
November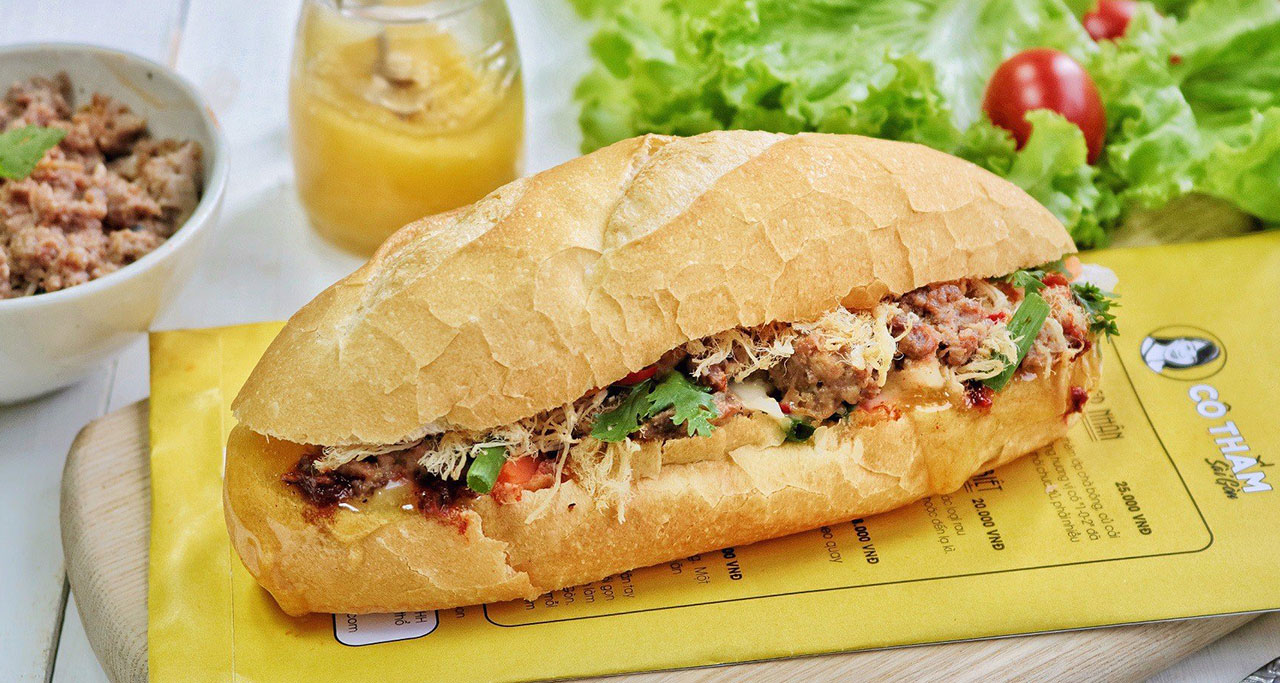 The weather in November is relatively cool, about 22 – 27°C. It does not rain much like October but the amount of rainfall is still high, about at 360mm. Heavy rains continue to prevent you from outdoor activities so enjoying some local specialties of Danang at this weather is a perfect choice.
Average low temperature: 22°C
Average high temperature: 27°C
Rainy days: 21
Precipitation: 366mm.
December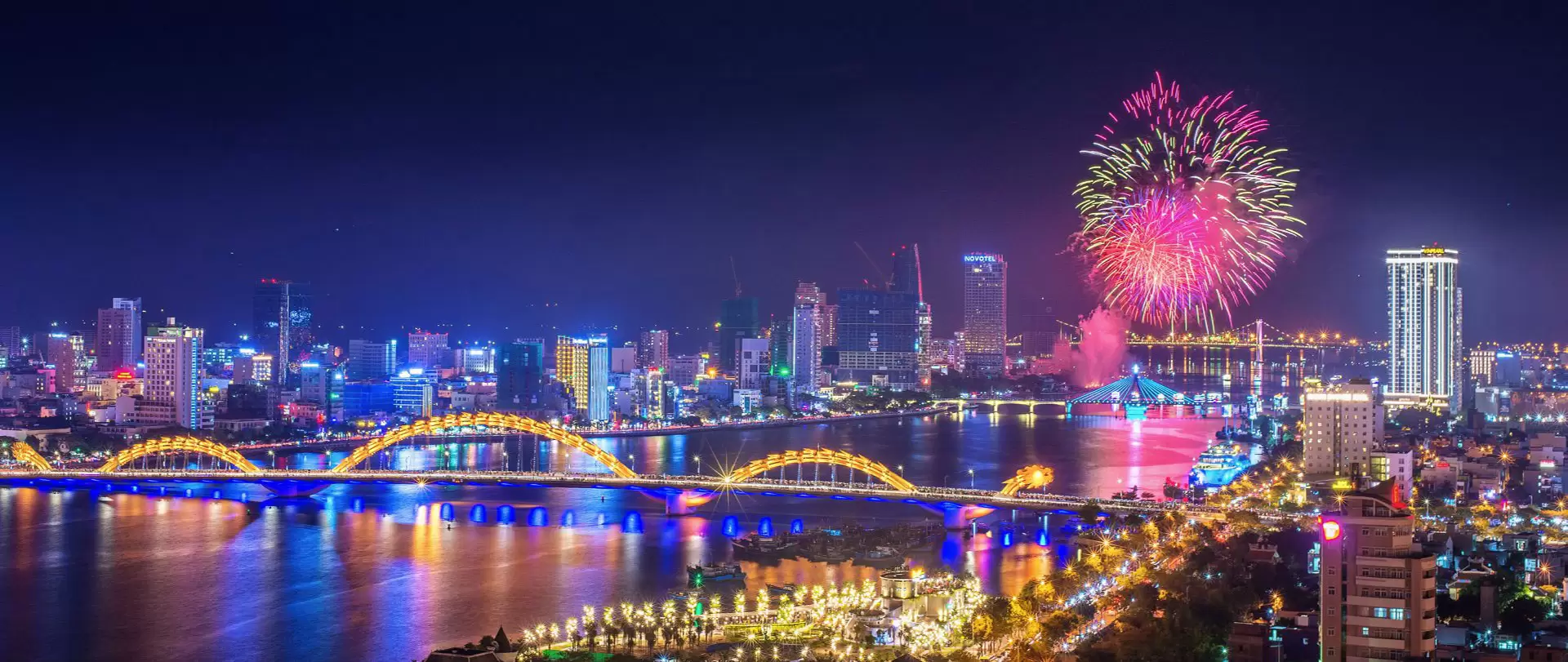 In the last month of rainy season, the precipitation dramatically decreases, down to about 200mm. It is pretty pleasant and sometimes cold at night. The number of foreign tourists is gradually increasing during this time thanks to Christmas and New Year. It is highly recommended to book hotels, restaurants and flight tickets prior 2 or 3 months.
Average low temperature: 19°C
Average high temperature: 25°C
Rainy days: 19
Precipitation: 199mm.
Best time to visit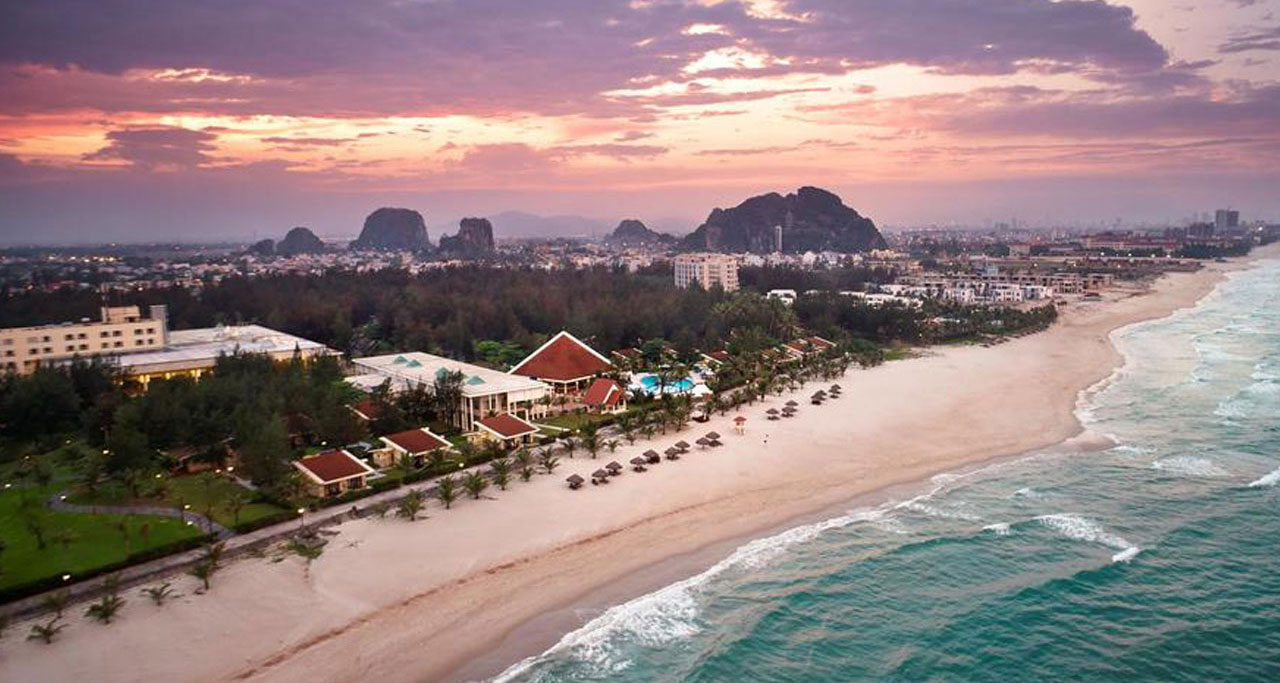 It is clearly to realize the perfect time to visit Danang is from March to May when the weather is not too hot, not too wet. It is hot enough for water activities and pleasant enough to chill out and go sightseeing. Between June and August, Danang becomes a popular retreat for domestic tourists so the beach will be very crowded. If you are looking for a quiet beach, this is not a right time, except for those loving to soak up the sun and take part in beach games.
Rainy season seems not a good time to explore Danang for swimming and sunny skies but this coastal city still has much to offer such as friendly and hospitable local people, diverse cuisine, natural sceneries, luxury resorts… Let choose the proper time you can travel to Danang and plan a trip!