Can Tho City Tourism Guide 2023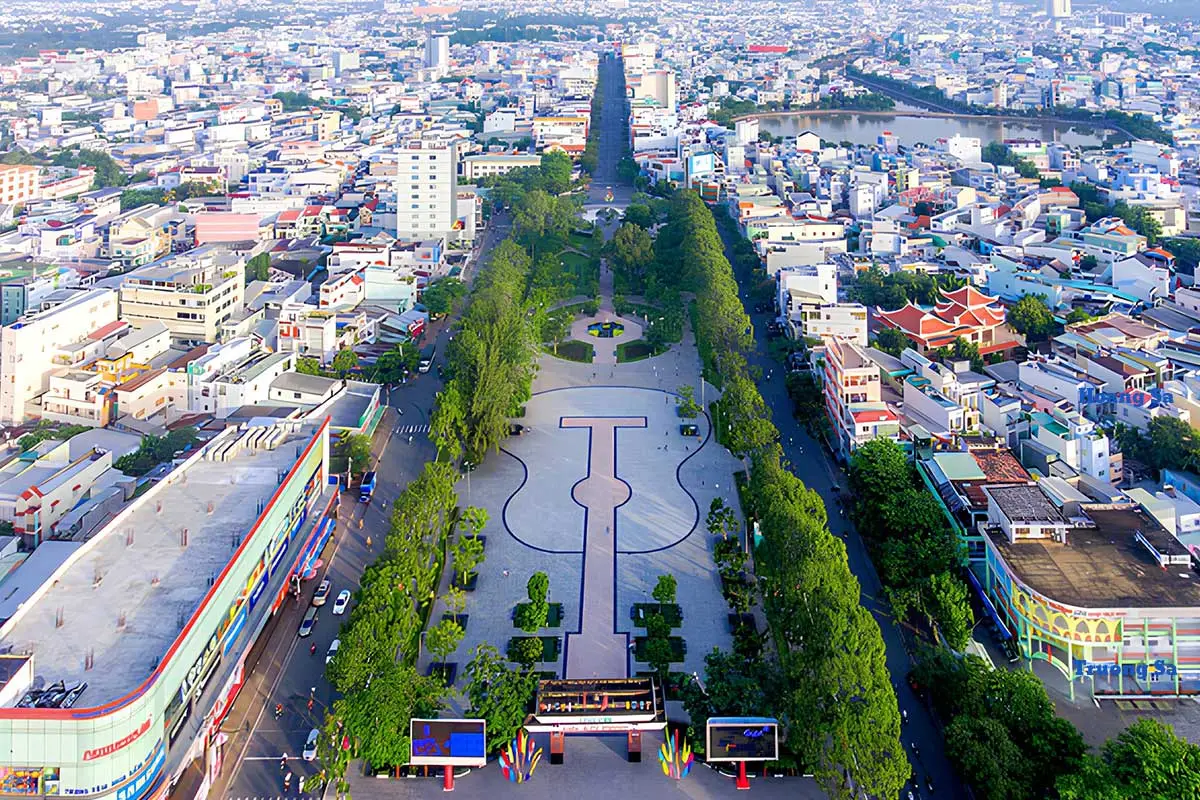 The city of Can Tho has so many interest things to offer besides rivers and orchards. Why don't you read on to know more about this land?
Overview
Can Tho is a city under the central authority of Vietnam, declared as urban level 1. It's the center of economy, culture, healthcare, and education of the Mekong Delta.
The city has an intricate system of rivers, large orchard area, and rice fields. It's famous for Ninh Kieu Wharf, Cai Rang Floating Market – a typical feature of Southern culture. According to the plan by 2025, Can Tho city will become the central gateway of the lower Mekong region for easy trading and an important location for international transportation.
Area: 1.439,2 km²
Population: 1.235.171 people (2019)
Districts: Ninh Kieu, Binh Thuy, Cai Rang, O Mon, Phong Dien, Co Do, Thot Not, Vinh Thanh
History
Can Tho, in the feudal time, was called Tran Giang. Until 1876, during the French's invasion, Can Tho was established to become the chief town. Going through many stages, Can Tho was declared to be a central city in 2003, including 8 administrative units.
In 2009, Can Tho was recognized as the Urban level 1 for speeding urbanization and high development in GDRP.
Geography
Can Tho City is located in the lower part of the Mekong River and in the center of the Mekong Delta. It is 169 km from Ho Chi Minh City, more than 150 km from Ca Mau city, near Rach Gia city. 120 km away from the sea about 80 km along the south of Hau river (national highway 91C.)
Can Tho City has a total natural area of 1,409.0 km², accounting for 3.49% of the total area and a population of about 1,400,200 people. The population density as of 2015 was 995 people / km². Can Tho is the fifth-largest city in the country, also the most modern and largest city in the whole lower Mekong region.
In addition, due to its proximity to large rivers, Can Tho has a rather dense network of rivers, canals, and canals. The low Long Xuyen quadrangle is low, directly affected by annual floods. The delta is influenced by tides and floods at the end of the crop.
Climate
Can Tho is located in a tropical monsoon climate region with few storms, hot and humid year-round, no cold seasons. The rainy season lasts from May to November. The dry season is from December to April next year.
Due to being influenced by the tropical monsoon climate, it has the advantage of temperature background, heat radiation regime, high and stable sunshine regime in two seasons of the year. The annual average temperature is about 28°C.
Tourism
Can Tho is a destination to experience the typical character of life in the west of Vietnam. The highlighted names can call Ninh Kieu Wharf, Quang Trung Bridge, Cai Rang floating market, the Ancient House, and the eco-park My Khanh where tourists can attend folk games like fishing, pig racing, and kayaking
Transportation
Can Tho is 169km from Ho Chi Minh City and accessible from Vinh Long, Long Xuyen, Soc Trang, My Tho, Rach Gia, and Chau Doc via National Highways.
Can Tho international airport has opened to receive multiple flights from many countries in the world. Cai Cui international seaport also gives another way to travel by hydrofoils from Ho Chi Minh City.