Things to do in HCM city
Ho Chi Minh City (former name Saigon) is Vietnam's modern metropolis. Most of visitor to HCM City will take a half day or full day city tour and visit the must see of the city as: Reunification Palace, the War Remnants Museum, Notre Dame Cathedral, the City Post Office, Ben Thanh Market and Cho Lon- Saigon 's china town in District 5. In this article, I am talking about the things to do in HCM city more than a regular tourist or as local what do you recommend your friend do when they visit Saigon.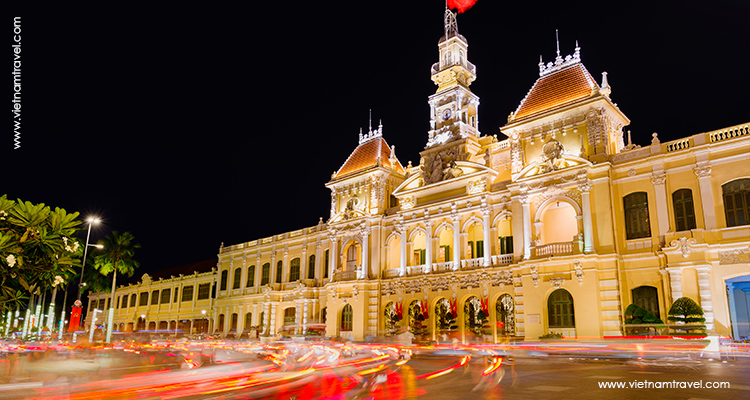 1- Taste street food and hanging around at Turtle Lake in the late afternoon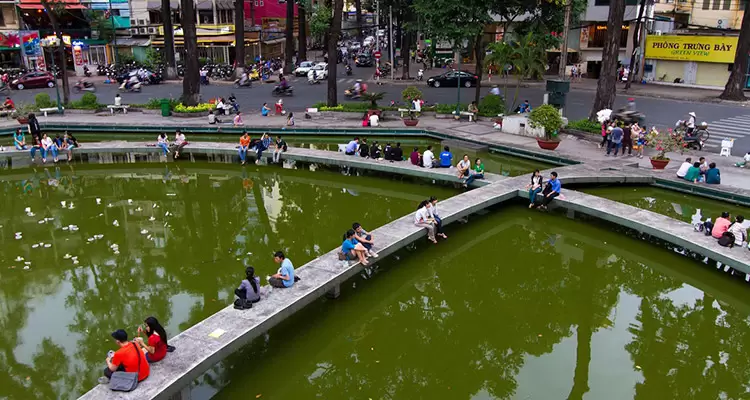 In the late afternoon, local people take short walk around Turtle Lake. This is considering the paradise of street food and snack mango shake, mixed rice paper, fried corn, balut, … noodles, Pho, La Vong grilled chopped fish, Banh xeo, Baked rice paper, Quang noodles, Hue beef noodle…
*Location: District 3
2- Find handicraft at Cho Lon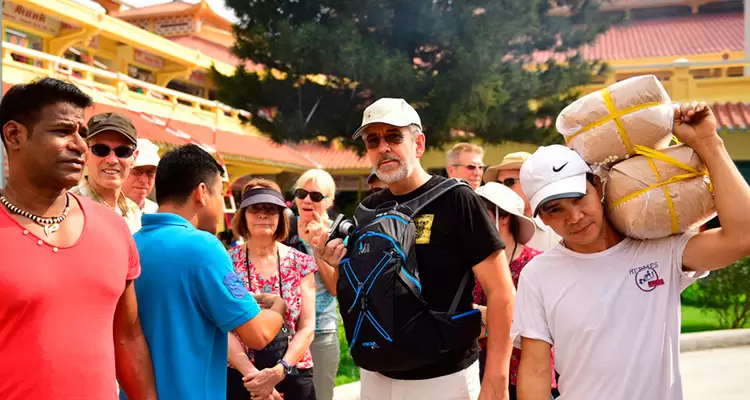 Some people find it is fun and some not when bargaining for goods in Saigon 's biggest market. In order to buy a good item, you need to know how to bargain with the sellers. However, please pay the reasonable price to make convenience for both buyers and sellers.
*Location: Binh Tay Market – 57a Thap Muoi, Ward 2, District 6
3- Walking through the most prosperous area in very central of Saigon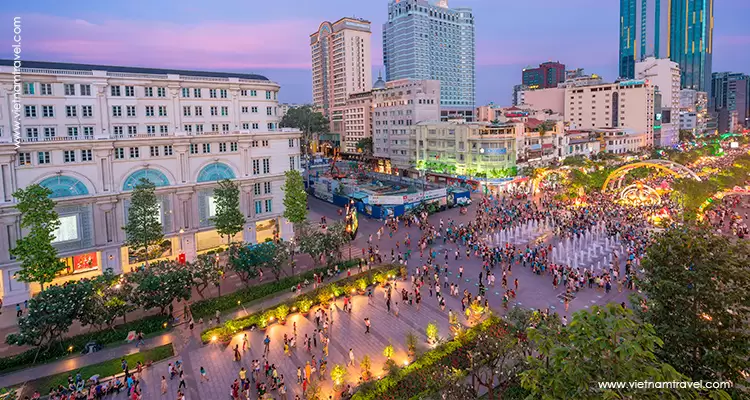 Walking on one of the most beautiful streets of Saigon and observing the life rhythm of Saigon people, it might be an interesting thing for you. Tasting some street food and watching street art performances at Nguyen Hue street, crossing Dong Khoi street to see the famous building such as: Continential Hotel, Ho Chi Minh Opera House, Vicom Center A, … all of which will make you feel something about the magnificent Saigon.
4- Discover more Museums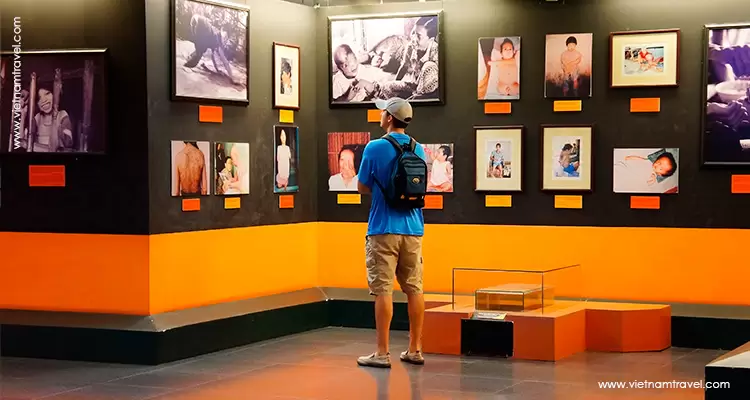 One museum in the tour was not enough, OK you could find more museum to see here in Saigon.
Especially the Vietnam War Remnants Museum – a place to save all things related to the Vietnam War and Indochina war, including pictures, tankcars and a lot of weapons.
*Location: War Remnants Museum – 28 Vo Van Tan, Ward 6, District 3.
Recommend some museums for you:
– Fito Museum of Traditional Medicine – 41 Hoang Du Khuong, Ward 12, District 10
– Museum of Vietnamese History – 02 Nguyen Binh Khiem, Ben Nghe Ward, District 1
– Ho Chi Minh City Fine Art Museum – 97a Pho Duc Chinh, Nguyen Thai Binh Ward, District 1
– The Museum of Ho Chi Minh City – 65 Ly Tu Trong, Ben Nghe Ward, District 1
5- Take half day to Cu Chi Tunnels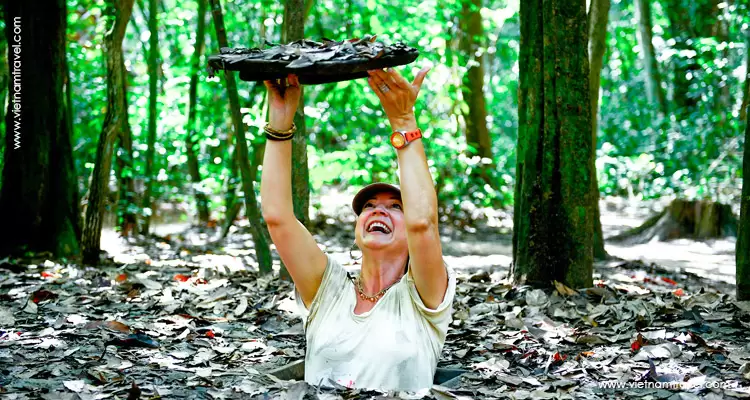 Located on 70km to the northwest of Saigon, the tour of Cu Chi Tunnels will help visitors to open their eyes on Vietnam's historic war.
Visitors can try the feeling of Vietnamese soldiers as crawling by their way through the 100m of tunnels, experiencing the thrill of people hiding in a shelter. The cost is only from 20 USD for a half-day trip, including the cost of round-trip travel and entrance fee.
6- Drink local beer and hanging around at Bui Vien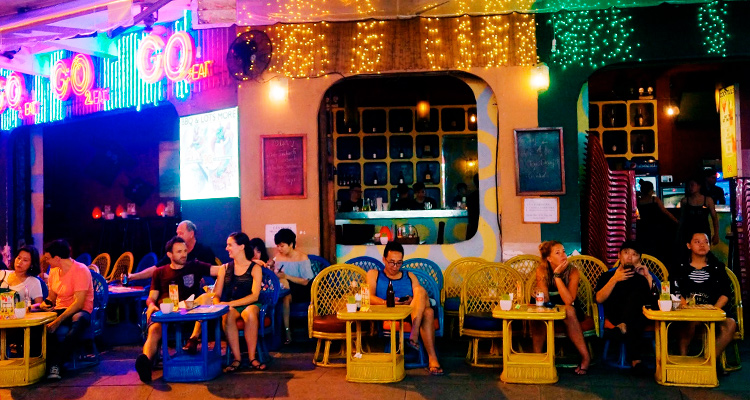 Wander in Bui Vien street, find your style in a variety of pubs and enjoy local beer. It is the best place for your team to chit chat till late. This is a familiar place for backpackers and foreigners coming to live and work in Saigon, so it would not be difficult for you to meet your friends here.
*Location: Bui Vien, Pham Ngu Lao Ward, District 1
7- Day trip to Mekong Delta
This is an extremely interesting experience and suitable for those who would like to try the feeling of floating on the river. If you come to Saigon, let's try to sit once on a boat of Western Vietnam's river, try to feel close to the river surface and face to the sun and wind of the West. Now many travel agents offer one-day tours on the Mekong river or traveling by luxury yachts. Please pick up the style you want and try it as soon as you arrive in Saigon.
8- Dinning on floating restaurant in Saigon River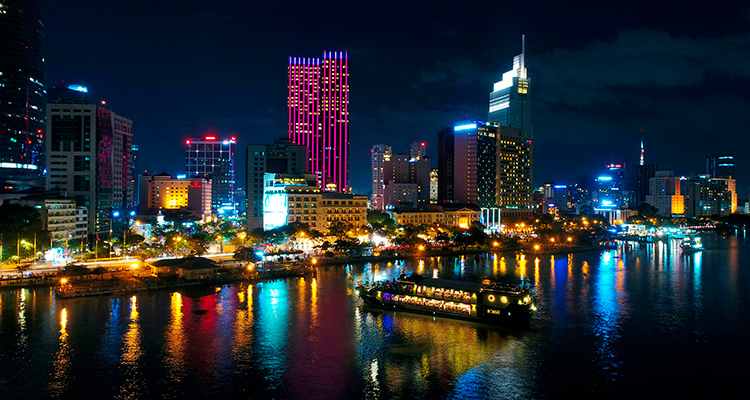 There are three options for you to make your exploration of Saigon by waterway, including Dinner on Cruise, tour registration by boat, and yacht. Each option has a unique characteristic. But Dinner on Cruise is fun and nice. They serve both buffet and À la carte.
Recommend cruises which has for good food and also good rate (included dinner):
– Saigon Cruise – Price: 279,000 VND – 370,000 VND/people depend on the Menu
– Indochina Junk Cruise – Price: 320,000 VND – 1,420,000 VND/people depend on the Menu
– Indochina Queen Cruise – Price: 447,000 VND/people
– Saigon Princess Cruise – Price: 1,300,000 VND/people
– Bonsai Cruise – Price: 970,000 VND/people
*Location: 05 Nguyen Tat Thanh, Ward 12, District 4.
9- View Saigon panorama from Bitexco Saigon Skydeck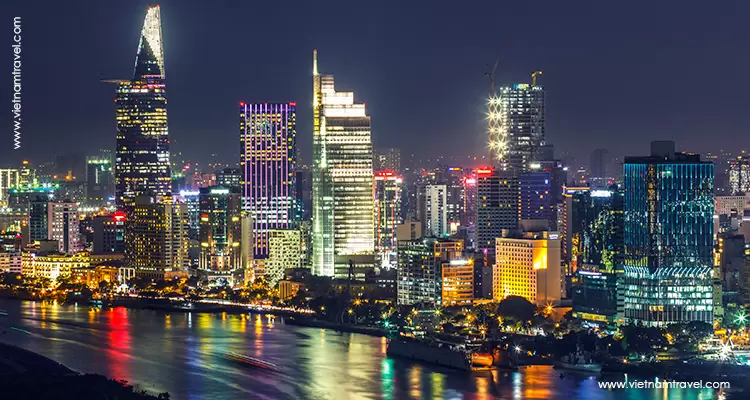 10- Show Teh Dar at Saigon Opera House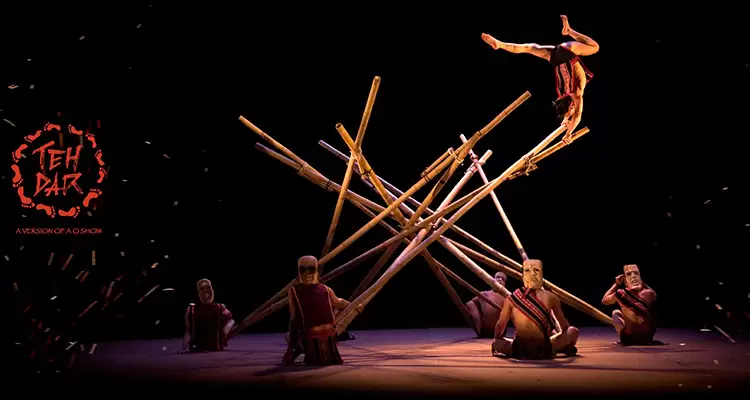 11- Ho Chi Minh City Private Tour by Jeep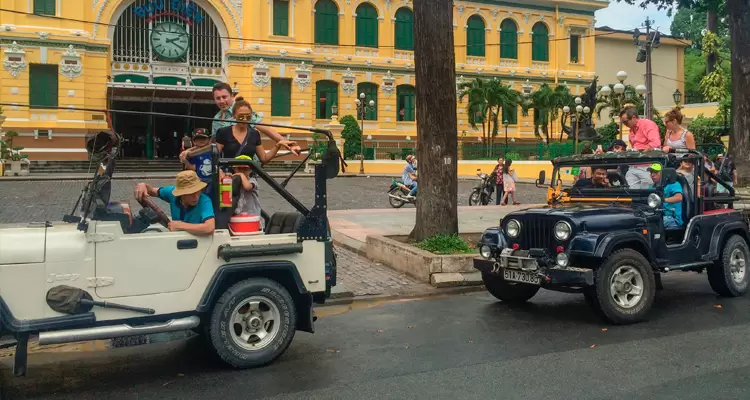 Any question related to Things to do in HCM City or if you suggest me more things to do, please add at Your Comment below or email me to [email protected]