Ca Mau Tourism Guide 2023 | Everything You Need to Know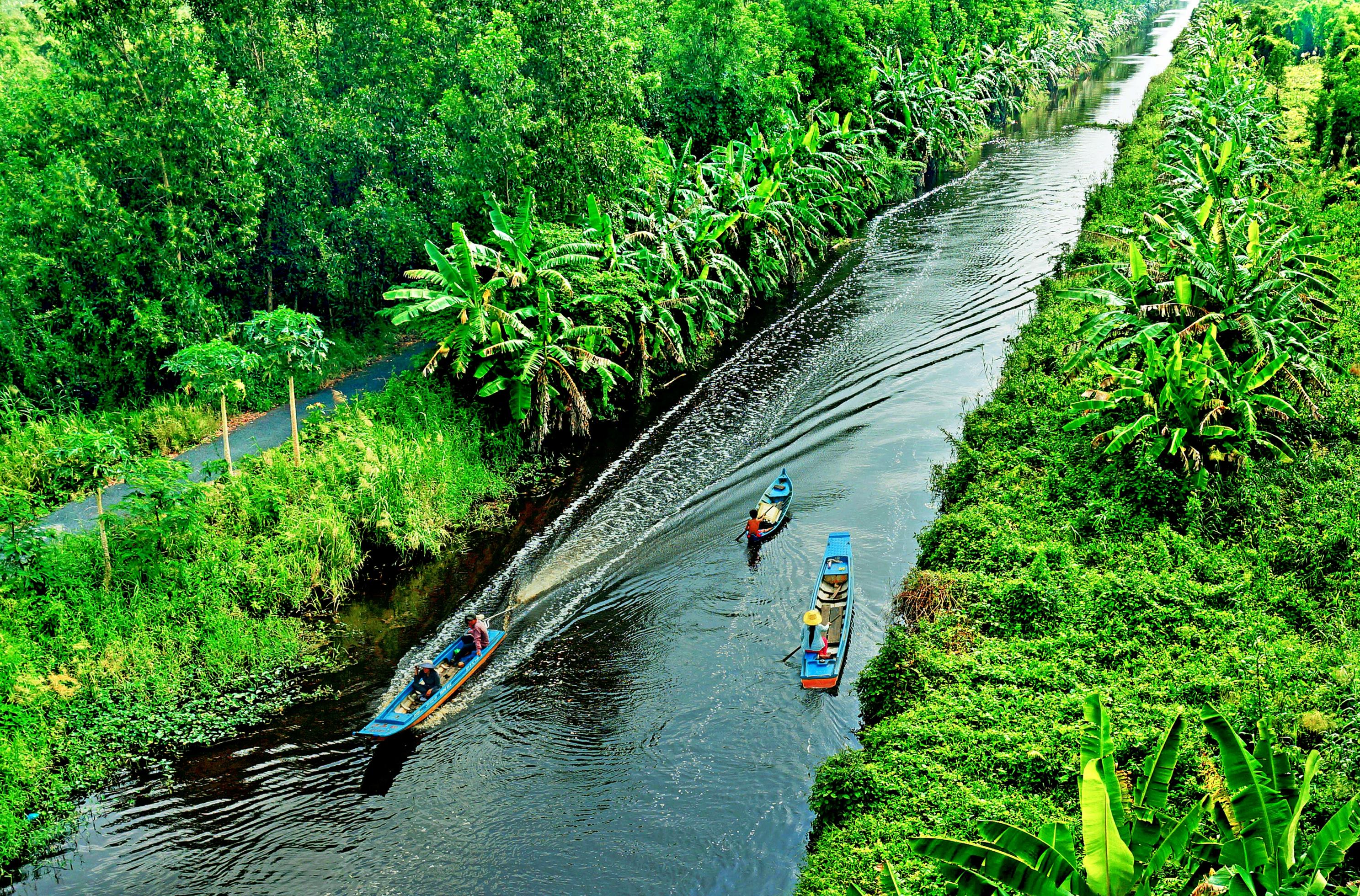 The beach province of Ca Mau is so attractive in many ways. If you haven't known about this place in Vietnam, it's time to continue reading.
Overview
Ca Mau is a coastal province located in the south of Vietnam. It's a young land that ages about 300 years that is more familiar as the Extreme south pole of the country. Only the north of the province doesn't face the sea. The other three sides meet the ocean.
Ca Mau is seen as an attractive and meaningful tourist destination for many domestic and foreign tourists. Coming to Ca Mau, the sacred, "soul" of the nation through every inch of land is what it has to offer.
Area: 5.294,87 km²
Population: 1.194.476 people (2019)
Provincial Capital: Ca Mau City
Districts: Dam Doi, Ngoc Hien, Tran Van Thoi, Cai Nuoc, U Minh, Thoi Binh, Nam Can, Phu Tan.
History
Under the reign of King Tu Duc, Ca Mau was still a land filled with forests of mangroves, parrots, and cajuput. Not many people came to settle there because of the lack of freshwater and too many alum fields.
The formation of Ca Mau began when the French took lands from neighboring areas to merge. Until the time of the provisional government, Ca Mau was getting its land shape and townships known today.
Geography
Ca Mau is a wetland with lots of sprouts growing naturally and wildly. The land is low, and the flood is regular here. Ca Mau has 5 main soil groups: alum soil, peat soil, alluvial soil, saline soil, and canal land.
Ca Mau forest is a specific ecological type. Mangrove ecological forest is distributed along the coast with a length of 254 km. In addition, Ca Mau also has an ecosystem of Melaleuca forests located deep in the continent in the districts of U Minh, Tran Van Thoi, and Thoi Binh with a scale of 35,000 ha. The area of mangroves in Ca Mau accounts for 77% of the mangrove forests of the Mekong Delta.
Climate
Ca Mau Province is characterized by a subtropical monsoon tropical climate, with a high average temperature in all provinces in the Mekong Delta. Climate Ca Mau is divided into 2 seasons: rainy season and dry season. In particular, the rainy season is from May to November; the dry season is from December to April next year.
Tourism
The diverse ecosystem of Ca Mau gives it a great advantage to develop ecotourism. Mangrove forests in Ca Mau is the habitat for a number of preserved plants and animals. Places like Dao Hon Khoai, Khu Vuon Chim, mangrove forests are among the fantastic hotspots welcoming tourists.
Ca Mau is also famous for an enormous system of shrimp farms and fishing villages in Dam Thi Tuong. With intermittent river terrain, Ca Mau features a floating market on Ganh Hao.
Transportation
It's possible to travel to Ca Mau via road on National Highways No. 1A and 63. The waterway takes routes from Ho Chi Minh and Rach Gia.