Tien Giang Tourism: A Guide to the Green Paradise of Mekong Delta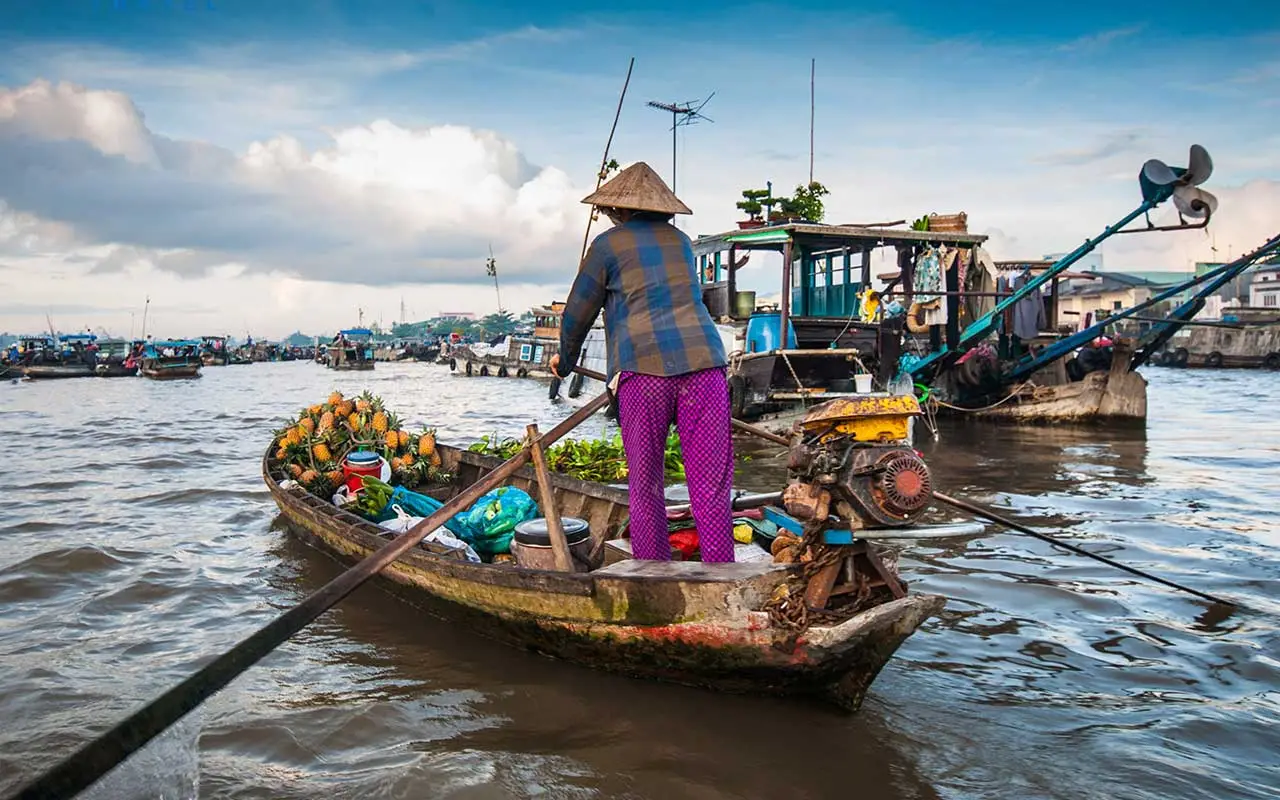 The province of Tien Giang has so many things to offer, not just a countryside breeze and water life. Check out more information about this place.
Overview
Tien Giang is not far from Ho Chi Minh city. It's a province in the north of Mekong Delta that packs a number of interesting places to visit.
The province is both in the Mekong Delta region and in the Southern key economic region.
Tien Giang has a coastal line stretches 32km. The water system allows the province to develop advanced transportation, enable international trading as well as adding potential to tourism.
Area:510,5 km²
Population:764.185 people (2019)
Provincial Capital: My Tho
Districts: Chau Thanh, Cai Be, Cai Lay, Cho Gao, Go Cong Tay, Go Cong Dong, Tan Phuoc, Tan Phu Dong
Tien Giang was a region of Chan Lap, a nation of Khmer. In the 17th century, King Chey Chettha II of Chan Lap, to reinforce his power, married to Ngoc Van princess of Lord Nguyen. Because of this relationship, there were Viet people made their home in Tien Giang at that time.
Through many phases, Tien Giang was united from My Tho province, Go Cong Province, and My Tho city by the Vietnamese Government after 1976.
Geography
Tien Giang sits in on the north bank of the Tien river. Thus, it becomes a crucial center of the culture and politics of the Mekong Delta. The north of Tien Giang borders Long An, the West to Dong Thap, the South to Ben Tre and Vinh Long, and the Northeast to Ho Chi Minh city.
Climate
The climate of Tien Giang is inline – equatorial and tropical monsoon climate. So, it's fairly hot all year round. The rain and dry season dominate the region.
Tourism
Tien Giang is famous for Cai Be floating market where all trading takes place on the water. Not only is the hub of goods exchange, trade, and exchange of the province, Cai Be Market also preserves the cultural beauty in the laboring life of Tien Giang people.
Besides, Tien Giang features destinations like Dong Tam snake farm, My Thuan Bridge, Linh Thuu pagoda, Vinh Trang Pagoda, and Thoi Son islet. Coming to Tien Giang, it's a pity to skip the fruitful orchards in Vinh Kim. The specialty here is star apple with plump fruits, berry skin, and delicious sweetness are the pride of Vinh Kim people in particular and Tien Giang in general.
Transportation
Located only 70km from Ho Chi Minh City, Tien Giang is accessible by bus, motorbike, or any vehicle. The ride may take around one hour and a half. There are private vans operate daily trip to Tien Giang at a budget price