Dak Nong Tourism – Discover The Hidden Gem Of Vietnam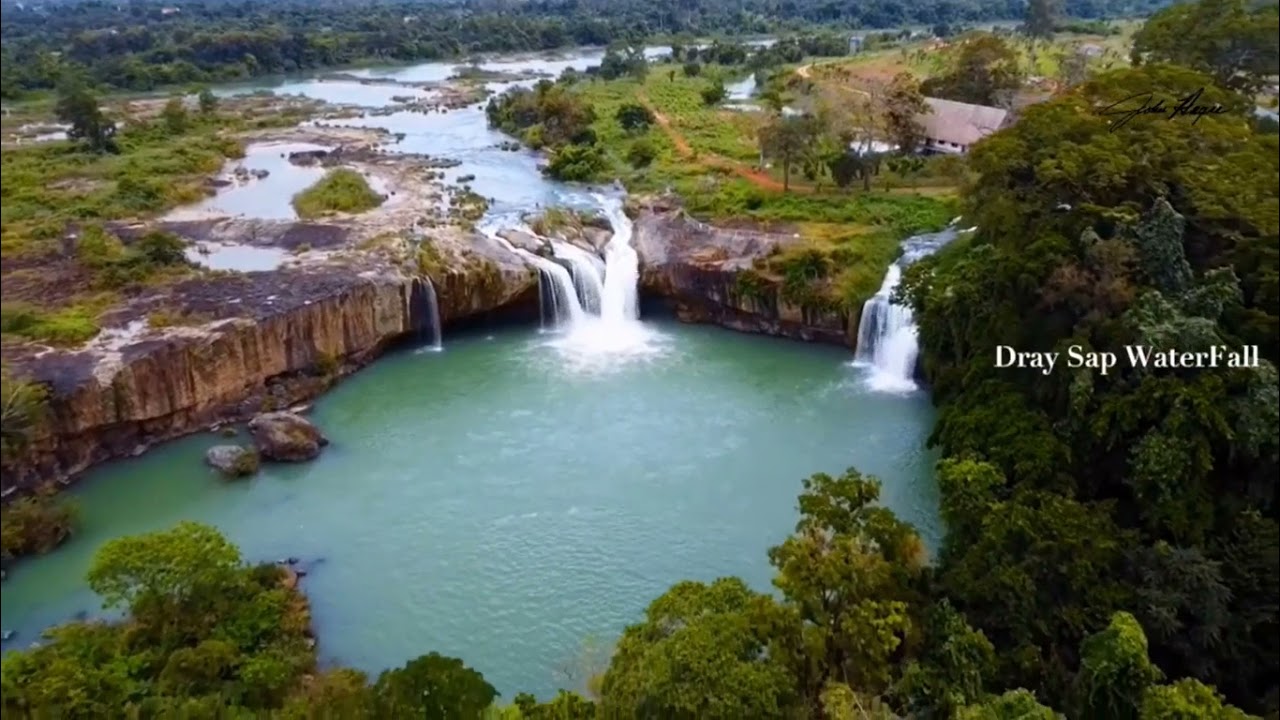 Dak Nong in the Central Highlands of Vietnam is a wonderful place with unique sights and culture. Discover information about Dak Nong here.
Overview
Dak Nong is the southwestern gateway of Tay Nguyen. The city Gia Nghia is 125 km from Buon Me Thuoc linked by the National Highway No. 14. In Dak Nong, nature and wildness major the area. The province is home to several ethnic minorities, making a special blend of culture and customs.
This land has a quite diverse traditional culture of many ethnic groups with bold traditions and unique identities. It also preserves many unique oral epics such as the epic Dam San, thousands of sentences long. The old customary laws, stilt houses, communal houses, and statues of tombs also contain many fascinating mysteries.
Dak Nong is probably a lot of like Dak Lak in terms of geography, population, and culture because the province is for a long time belonged to Dak Lak.
Area: 6.509,29 km²
Population: 622.168 people (2019)
Town: Gia Nghia Town
Districts: Dak Nong, Dak R'Lap, Dak Mil, Dak Song, Cu Jut, Krong No, Tuy Duc
History
Dak Nong was among the parts under the ruling time French, along with Dak Lak. After the independence, Dak Nong was merged to Dak Lak but split again in 2004 as a separate province. Gia Nghia town was recently declared a city.
Geography
Dak Nong has the north and northeast share the border with Dak Lak, east and southeast to Lam Dong, south to Binh Phuoc, west to Cambodia at two border gates Đăk Per and Bup' rang.
Dak Nong is located on the M'Nong plateau, with an average height of 600 meters to 700 meters above sea level, the highest in Ta Dung with an elevation of up to 1,982 meters. In general, Dak Nong terrain runs long and lower from east to west. The terrain is diverse, plentiful, and strongly divided, interspersed among high mountains, with vast, sloping, wavy, fairly flat highlands alternating with low-lying plains.
Climate
The climate of Dak Nong transitions between the two sub-regions of the Central Highlands and the Southeast. So, the climate has a common characteristic of the tropical equatorial monsoon climate. But there is an increase of the terrain, characterized by a humid tropical highland climate, influenced by the hot, dry southwest monsoon. The climate is divided into 2 distinct seasons: rainy and dry seasons.
Tourism
Dak Nong is an ideal destination for those who seek the superb natural scenery. Famous waterfalls in Dak Nong can count Gia Long, Dray Nur, Dray Sap, Dieu Thanh, and Ba Tang.
Besides, there are ethnic minority's villages, ideal for tourists to discover this particular culture. If coming in the right season, visitors will be attending the unique festival of pure folk. During the time, the whole village hold hands and dance around the fire in the rhythm of gongs and chiengs.
Transportation
People travel to Dak Nong mainly by road. From Ho Chi Minh City, it takes 245km via National Highway No. 14. From Dak Nong, there are routes to Di Linh (Lam Dong), Phan Thiet, and Buon Ma Thuoc.