Quang Nam Tourism – A Guide to the Cultural and Natural Heritage of Vietnam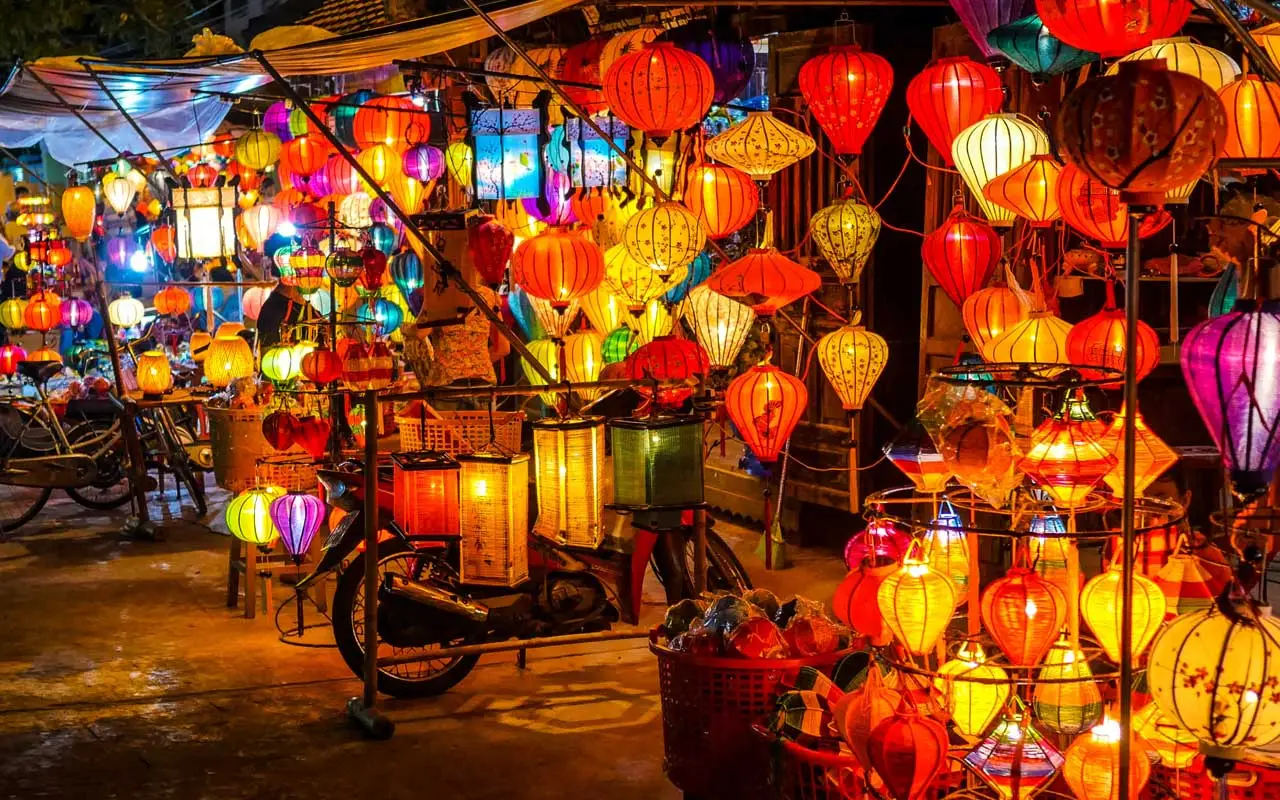 It'd be a pity coming to Vietnam but missing Quang Nam, the land of beauty and tradition. Learn more about this splendid province right here.
Overview
Located in the middle of Vietnam, Quang Nam has its signature to appeal a large crowd of visitors each year. It's a poor land in resources but endowed a myriad of gorgeous landscapes recognized to be the heritages of the world.
Not only that, cuisine in Quang Nam is said to be enthralling and rich in flavor. Speaking about Quang Nam, people think of Hoi An, Da Nang, Tam Ki, My Son sanctuary, and lots of records of the Sa Huynh civilization here.
Area:438 km²
Population:495.812 people (2019)
Provincial Capital: Hoi An City, Tam Ky City
Districts: Dai Loc, Que Son, Dien Ban, Duy Xuyen, Thang Binh, Hiep Duc, Tien Phuoc, Phuoc Son, Nui Thanh, Nam Giang, Tay Giang, Bac Tra My, Nam Tra My, Dong Giang, Phu Ninh.
Quang Nam was the land of Champa in the 13th century, but it welcomed Viet people to inhabit after the marriage of princess Huyen Tran and King Jaya Simhavarman III. Over hundreds of years of history, Quang Nam became a grown trading capital with luxuriant vegetation, beginning from Lord Nguyen period. In 1888, Da Nang of Quang Nam was given to the French by King Thanh Thai.
After 1975, the Communist Party joined the old split towns into the province again, making it Quang Nam today with Da Nang to be the capital town.
Geography
Quang Nam is right in the middle of Vietnam. It has a terrain lowering from the west to the east, divided into 3 sections: mountainous areas in the west, midland in the middle and coastal plains in the east.
It is 820 km north of Hanoi capital, 60 km north of Da Nang city and 900 km south of Ho Chi Minh City along National Highway 1A. The North borders Thua Thien – Hue province and Da Nang city, the South borders Quang Ngai and Kon Tum provinces, the west borders Sekong of Laos, the east borders the South China Sea.
Climate
The climate in Quang Nam is influenced by monsoon with the average temperature around 25oC. In winter months, the temp in the delta can drop to 12oC. Heavy rains are concentrated for a short time in 3 months of the rainy season on a narrow, sloping terrain, which creates favorable conditions for floods of rivers to rise quickly.
Tourism
Quang Nam preserves a myriad of historical sites and culture remains for visiting. Hoi An alone is an attractive destination featuring an ancient town with unique architecture.
The 120km coastline stretches from Dien Ngoc to Dung Quat features clean and deserted beaches that no visitors should skip.
Transportation
To come to Quang Nam, there are multiple ways. By air, Da Nang international airport receives and welcomes a number of flights every day from Ho Chi Minh, Ha Noi, and many other provinces.
The National Highway No. 1A connects Quang Nam with the rest of the nation. Meanwhile, the South-Northth railway is another way to travel to Quang Nam.