Lam Dong Tourism A Province with a Beautiful Landscape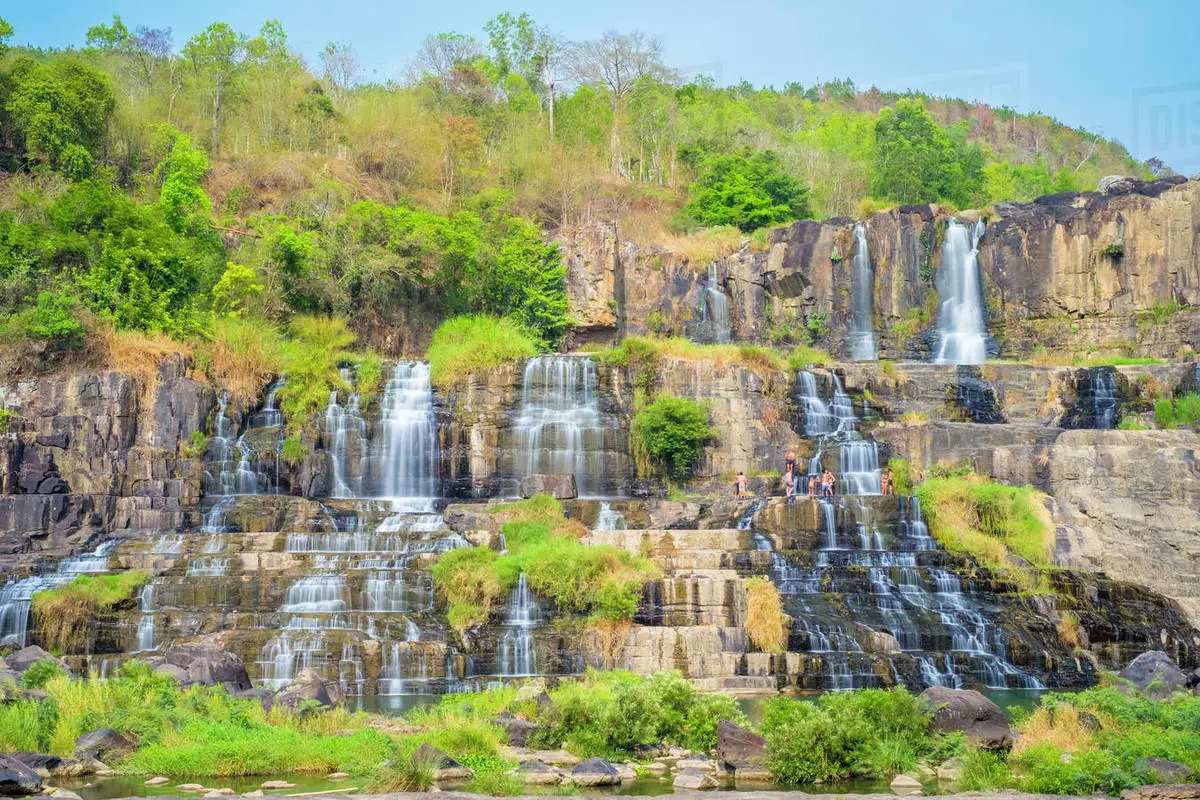 Lam Dong, the seventh-largest province in Vietnam, has more to offer you besides mountains and forests. Check out more information right here.
Overview
Lam Dong is a province of Tay Nguyen or the Central Highlands of Vietnam. It has the highest point locates at the 1,500m above the sea level, which is Lam Vien – Di Linh.
Da Lat, the bustling and dynamic city of flower, mist, and love, is the capital city of Lam Dong. It is the world-famous tourist city that welcomes millions of visitors each year. Lam Dong is the only province in Tay Nguyen that doesn't share a border with any other country.
With a cool climate all year round with many beautiful landscapes, Lam Dong attracts a large number of tourists every year to visit, sightsee, and enjoy their leisure time.
Area:783,2 km²
Population:296.906 people (2019)
Provincial City: Da Lat, Bao Loc
Districts: Bao Lam, Cat Tien, Lac Duong, Don Duong, Lam Ha, Di Linh, Duc Trong, Da Oai, Da Teh
History
In 1899, Lam Dong was Dong Nai Thuong (upper Dong Nai) with the capital city Di Linh. But it was switched to an administrative agent of Di Linh in 1903, under the authority of Binh Thuan. In 1913, Da Lat was merged. Lam Dong was officially split and named as it is now in 1958.
Geography
There is approximately 70% area of Lam Dong is covered in forest. In the north, it is Dak Lak and Dak Nong; Khanh Hoa, Ninh Thuan, Binh Thuan in the southeast; Dong Nai and Binh Phuoc in the west.
In the north of the province, it sits Lang Biang plateau on which is Da Lat city at the altitude of 1475 meters.
Climate
With the typical topography of the highlands and affected by tropical monsoon climate varies with altitude, Lam Dong'sDong's climate is divided into dry and rainy seasons.
Especially, Da Lat of Lam Dong has a high subtropical climate right in the typical savan tropical climate and is located not far from major urban centers and populous plains.
Tourism
Da Lat is a place no tourists should skip when coming to Vietnam. The place features a cool pleasant climate all year round, making it a popular hotspot for both Vietnamese and foreign tourists.
But that's not all about Lam Dong. Duc Trong district, 30km from Da Lat, is the center of important transport routes. It has many tourist attractions such as eco-lake Nam Son and Dai Ninh hydroelectric plant, Ta Nang trekking route. Deeper in the province is villages homes of ethnic minorities with unique culture and customs.
In Lam Dong, visitors not only can tour spectacular landscapes, but they can also experience the abundant specific cultural identities of many ethnic groups here.
Transportation
People either travel to Lam Dong by road from neighboring regions or by air to Lien Khuong airport from Ha Noi, Ho Chi Minh, and Da Nang.
Many open buses from cities drive to Da Lat daily and drop passengers on the way at Duc Trong, Da Oai,…