Things to do in Danang, Vietnam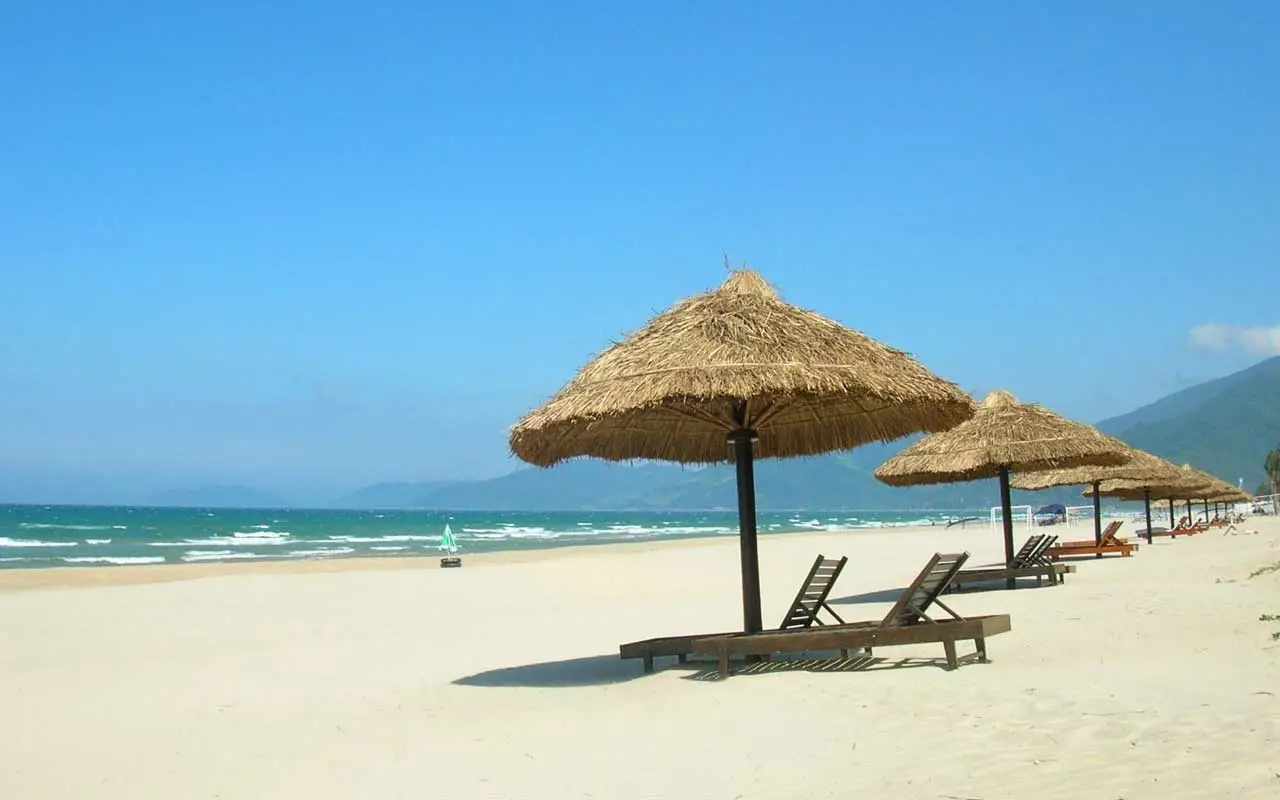 Danang is biggest city in the central of Vietnam. It is located on the Eastern Sea coast, midway between Hanoi and Ho Chi Minh City.
The city has grown rapidly in recent years and reached a population of 1.134 million. Some of the most beautiful beaches in Vietnam are found here, and some of the friendliest people in the World.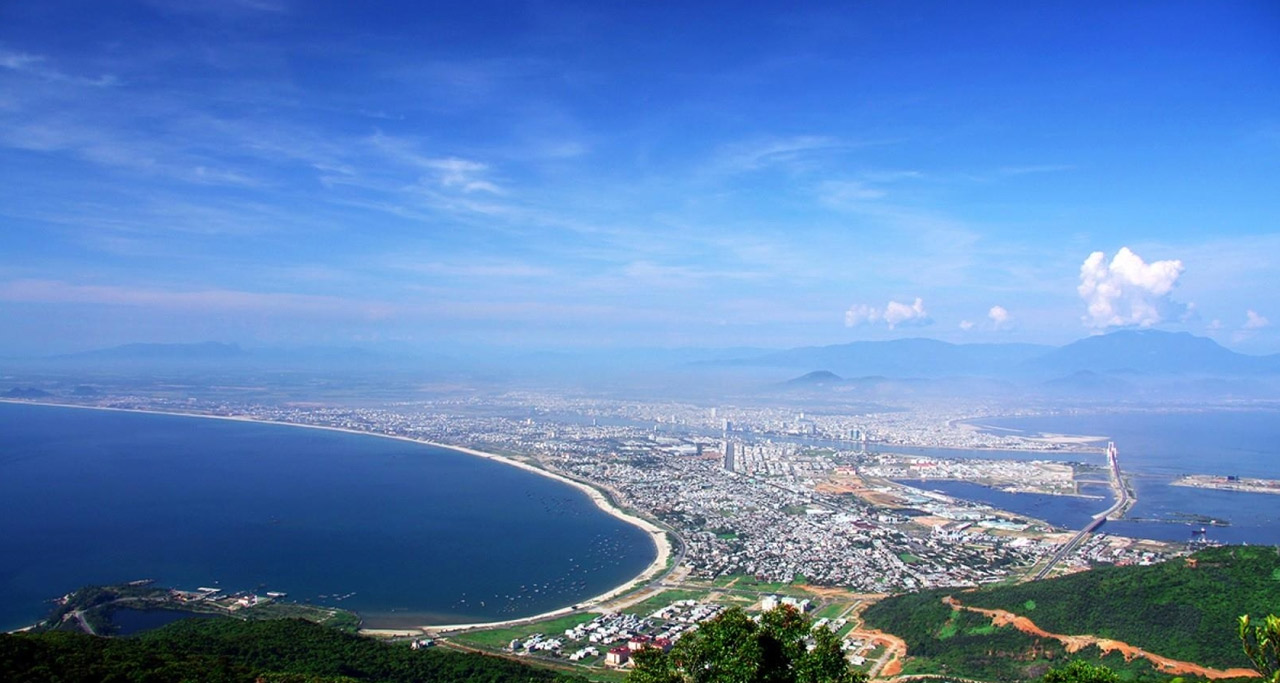 The city itself has neither the atmosphere of Hanoi nor the hustle-bustle of Ho Chi Minh City, but has its share of sights and is close to the ancient cities of charming Hoi An and the imperial capital of Hue, making it a popular vacationing spot for those looking to explore the attractions of central Vietnam or soak up some rays while hanging out on the city's beaches.
Here are the 18 best things to do in Danang, Vietnam:
1. Beaches in Danang
Danang is listed in the best beaches in Southeast Asia. Along coastline all the way from Hai Van Pass to Hoian. Here are the beach that Visitors to Danang like most:
My Khe beach, Non Nuoc beach, Tan Tra beach, Ha My beach, Cua Dai beach ( the luxury resort of four season located here).
Included a day relax at some of the beach resort when you plan a trip to Danang.
Read more: Best beaches in Vietnam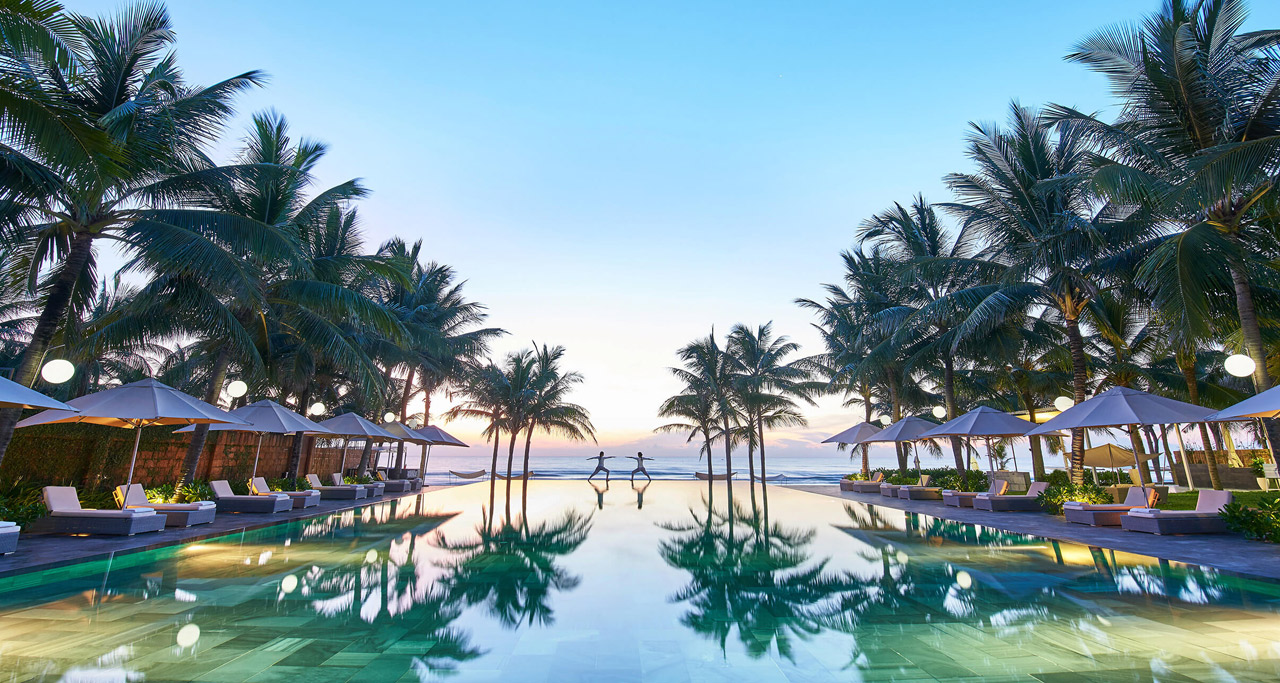 2. Golden Bridge & Ba Na Hills
Golden Bridge is is a 150-metre-long pedestrian bridge in the Ba Na Hills resort (Day trip from Danang, Vietnam). It is designed to connect the cable car station with the gardens to avoid steep walk and to provide a scenic view in Bach Ma mountains. The bridge loops nearly back around to itself, and has two giant stone hands designed to appear to support the structure. Open in 2018 and it is one of the good option when visiting Danang.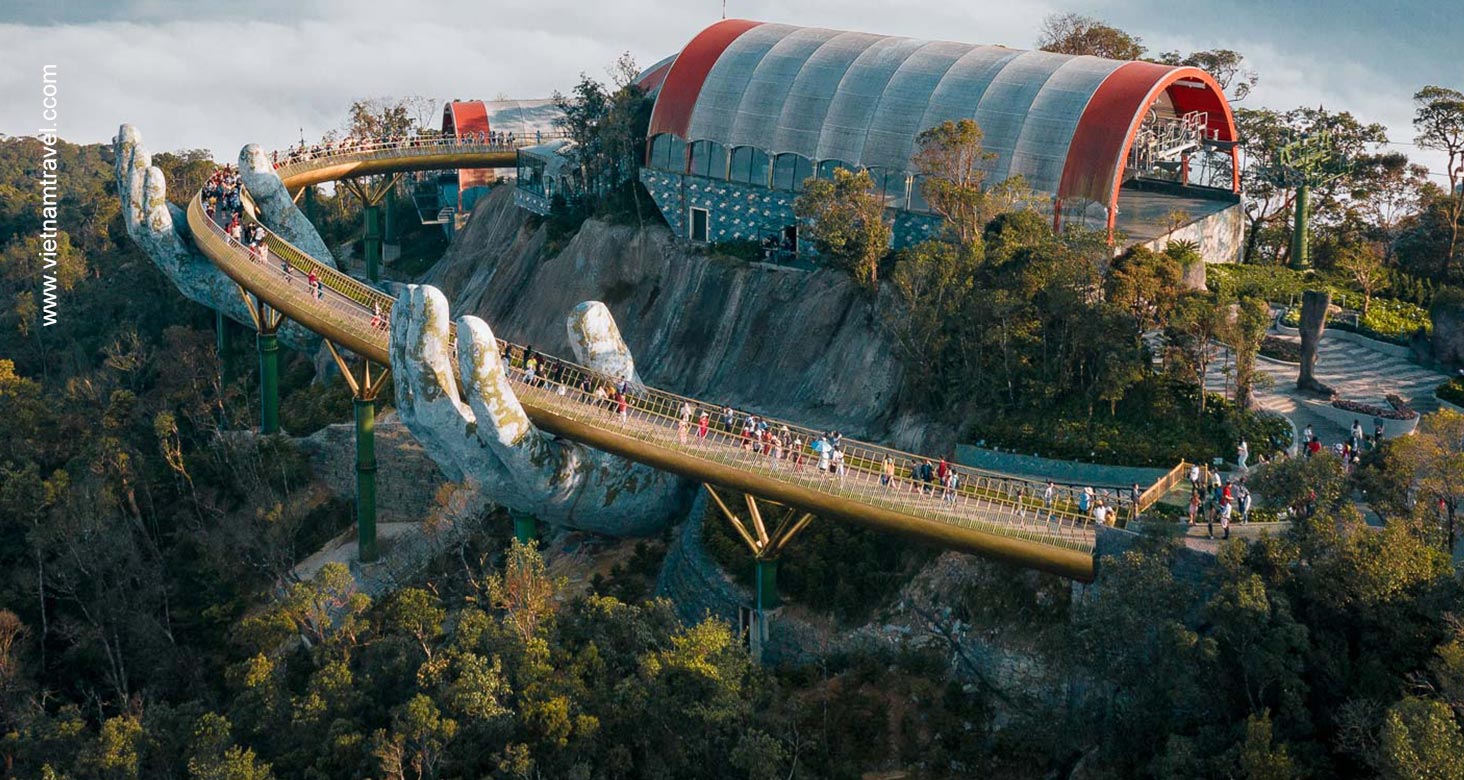 You may also like:
3. Visit Marble Mountains.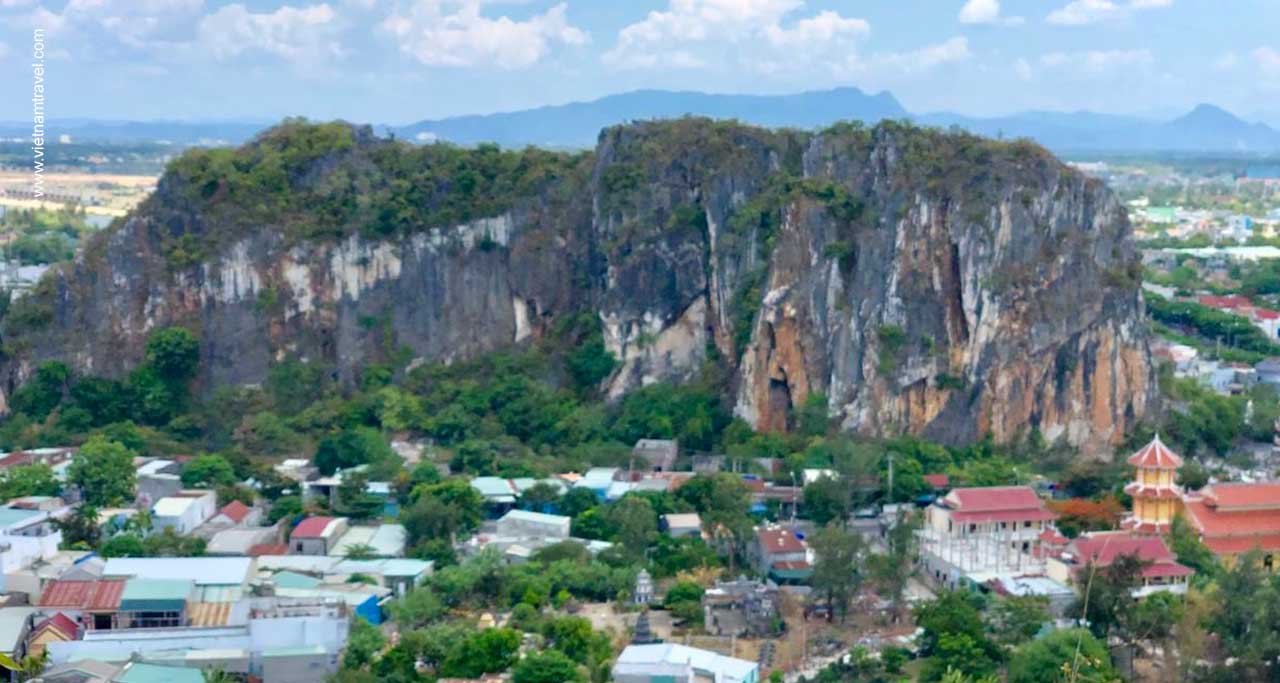 Marble Mountains is located in between Danang City & Hoian. It is a range of five marble and limestone hills. From the top, you will gain the panorama view of City & beach. It is 1 way trail so please don't go back, your car & driver will meet you at the other end.
At the foot of this mountains, there is a marble carving villages. You will find lots of art works, stone sculpture making and stone-cutting crafts in the shops on the way out. This is one of interesting stop for travelers to Danang.
4. Visit Champa Museum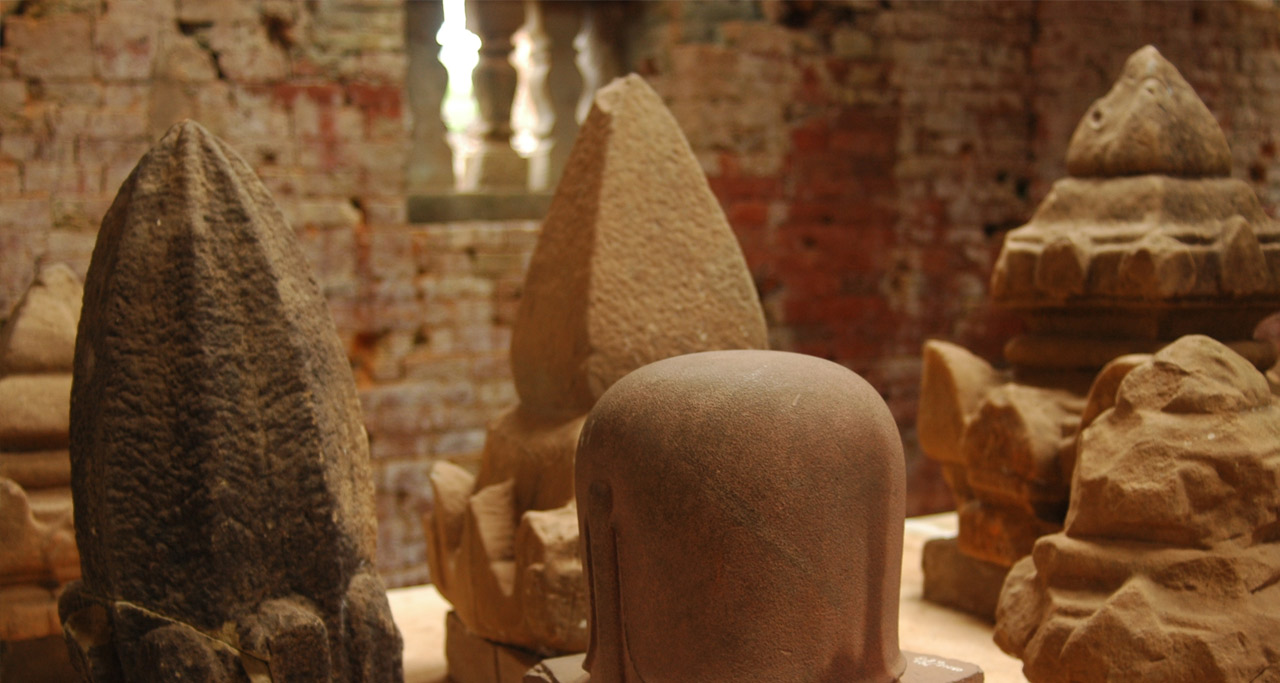 Or the Cham Sculpture museum in Danang was first build in 10902 by Henri Parmentier, a prominent archaeologist. Visitor will see many Cham sculptures that had been collected in Da Nang – once was the lost kingdom of Champa (from first till 16thCentury)
The museum houses the world's largest collection of Cham sculpture and is a popular visiting site for traveler to Danang City.
5- Spectacular view from the Hai Van Pass
Hai Van pass as the entrance when you drive from Hue to Danang.
Most of the driver would choose to drive through the newly built Hai Van tunnels ( under the rocks) but as a travelers, I would highly recommend you take the drive over the pass. The traffic is pretty quiet since they have other alternative so you could enjoy the view of East Sea ( Bien Dong), the train, the Hai Van guard box, Lang Co beach… and especially the spectacular panorama view of Danang Bay from the top of this pass.
6. Drive to Son Tra Mountain, Linh Ung pagoda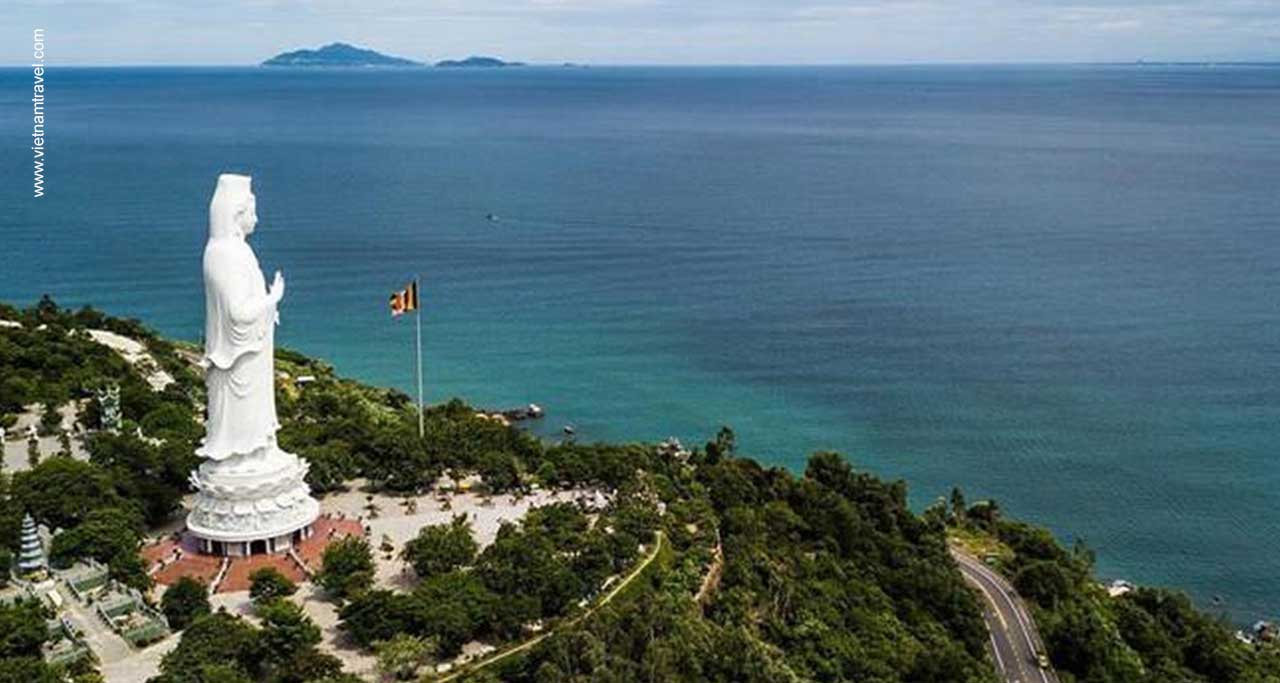 A nice drive to Son Tra (monkey) peninsular, this place is not too popular and it make you feel like undiscovered spot. The view itself is beautiful with one side is the rocks and jungle, the other side is ocean.
You could stop and visit Linh Ung pagoda- a pagoda with a statue of female Buddha of 67metter high then continue to the top where there is a Ban Co peak ( Old man playing Chinese chess). You may take this trip in the morning for better view. As it is always hot and humid in Danang. Later in the afternoon the humidity makes the view but foggy.
Some young travelers like to take motorbike to Son Tra. Make sure you fill full take of gas as there is no gas station up there.
7. Golf in Danang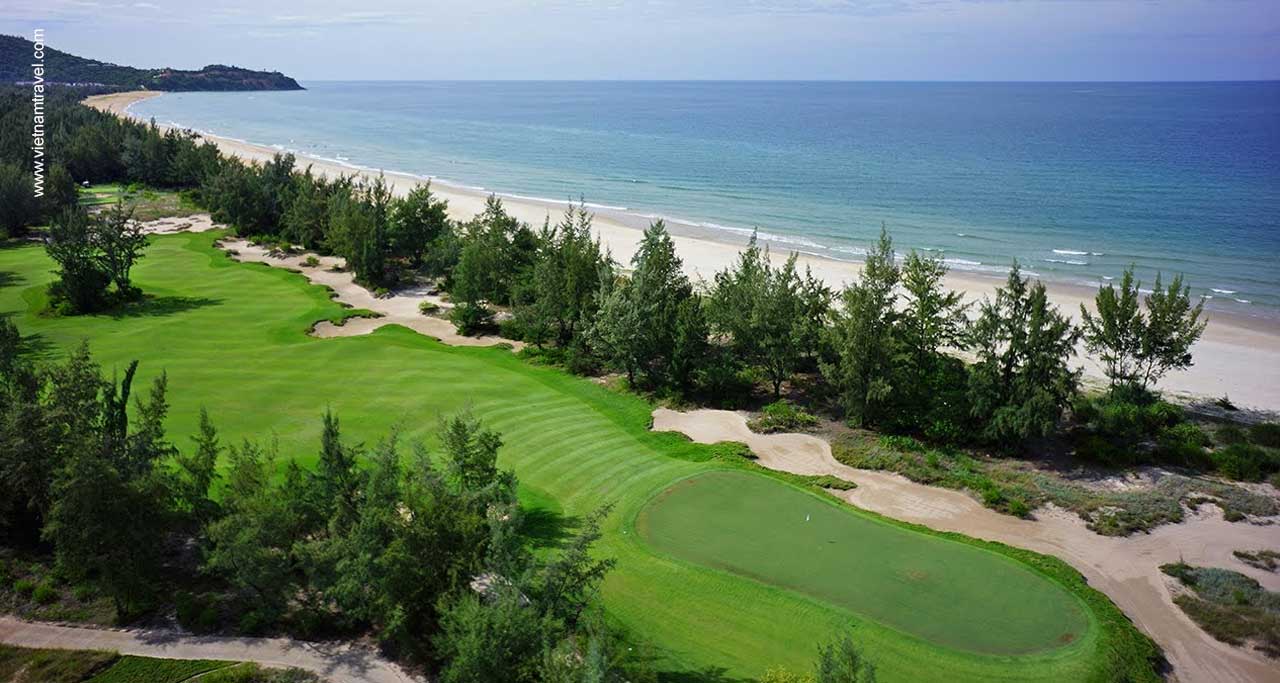 Perfect for golfing enthusiasts or those who would like to try some sporty relaxation on their trip in this beautiful city. A half-day golfing experience on a picturesque ocean facing course. There are many good choices for golfer to Danang. Here is the list for your day.
MONTGOMERIE LINKS
BRG DANANG GOLF RESORT
BA NA HILLS GOLF CLUB
LAGUNA GOLF COURSE
8. Visit the Cathedral in Danang.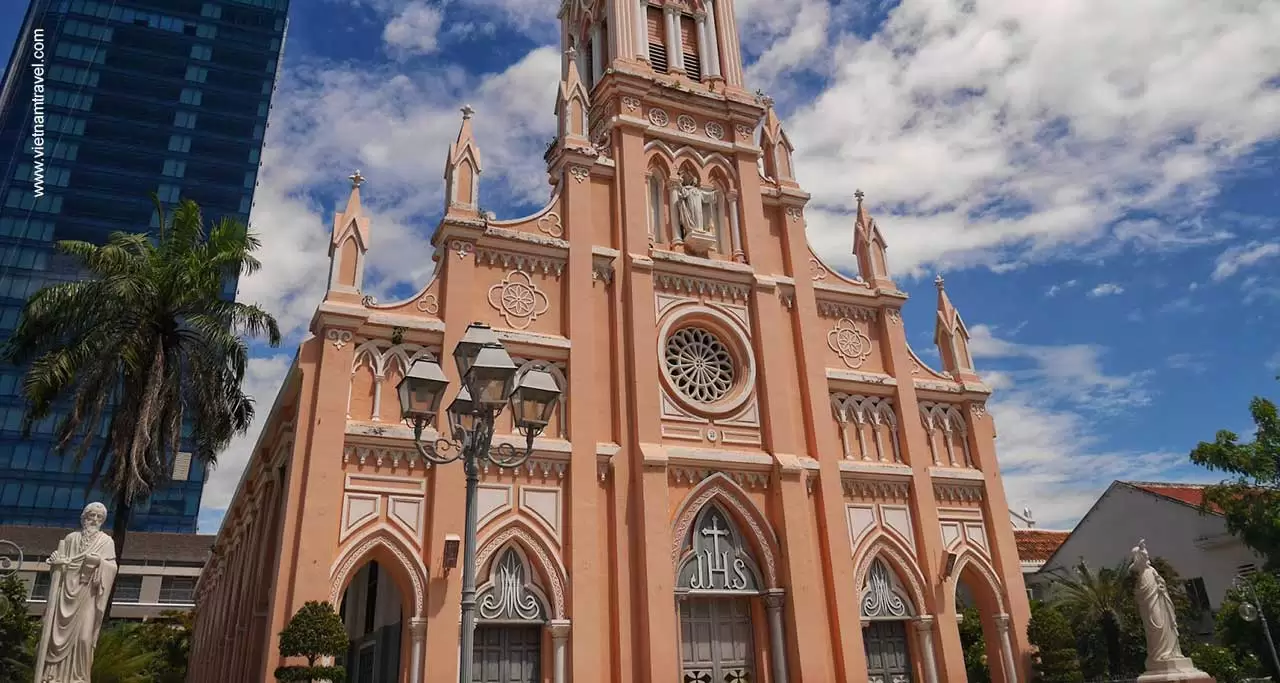 Da Nang Cathedral was built in 1923 by French priest Louis Vallet, with a pink-painted edifice that earns its reputation as one of the most unique catholic churches in Vietnam. Standing at 70 metres high, it's also known as Con Ga Church (Rooster Church) due to the imposing bell tower that's topped with a rooster weathercock. It is not too popular and a short visit to this church would be nice and relaxing.
9. Day trip to the Cham Islands (Cu Lao Cham)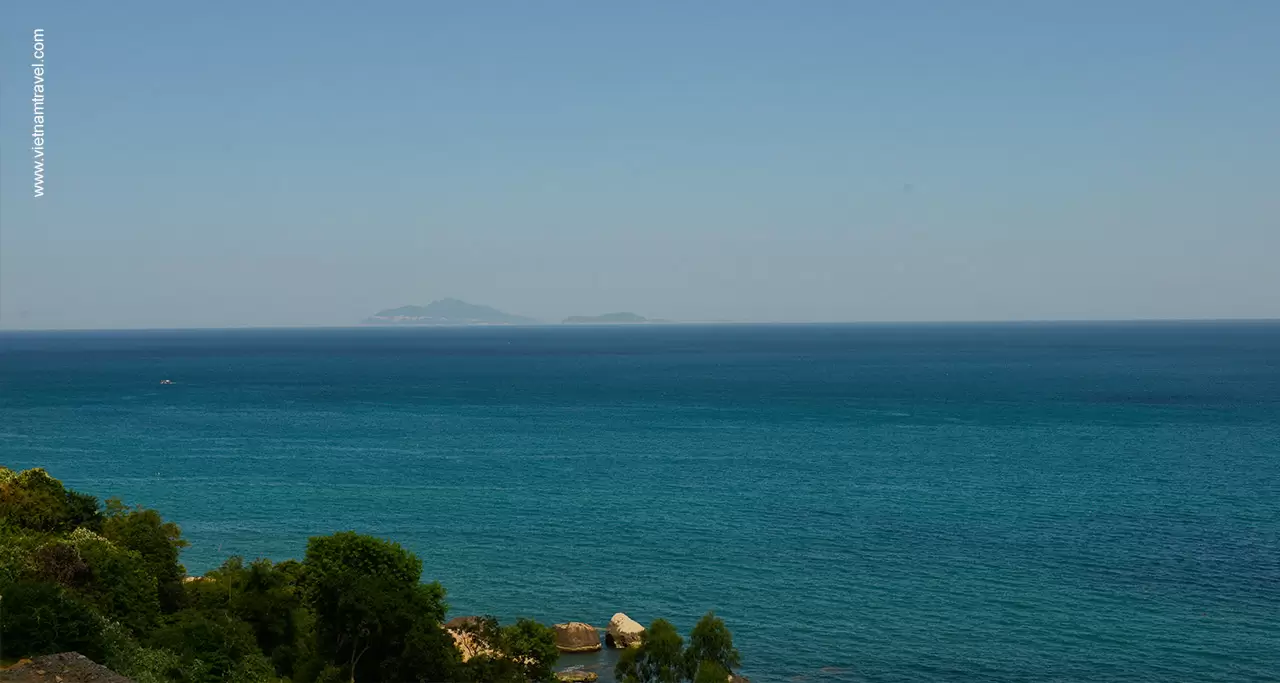 An escape the city in favor of an island on a day trip of Cham Island from Da Nang. Traveling to the island by speedboat that reduce travel time and spend more of the day snorkeling and relaxing on bone-white sands.
Cham islands are 15km from Cua Dai. It is a group of 7 small islands, which have been recognized by UNESCO as the World Biosphere Reserve. Vietnam Travel organize this private tour from March till September, the rest of the year the trip stops due to the sea changes.
10. Visit local Market Cho Con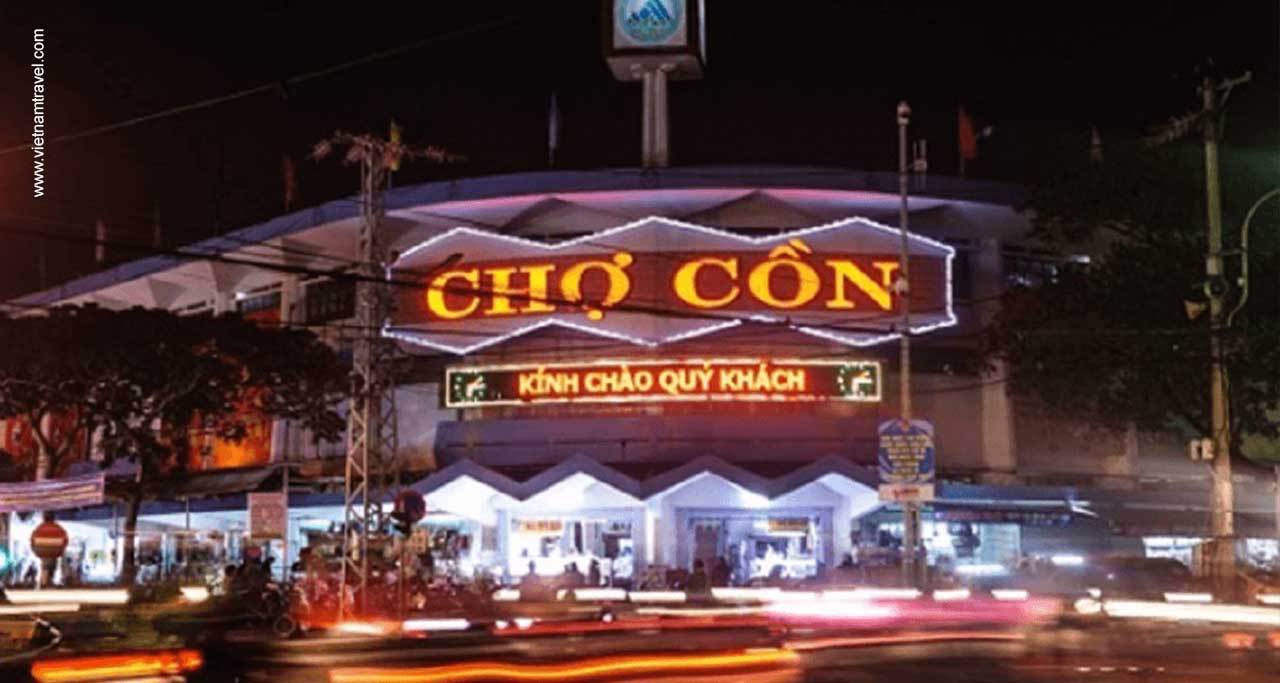 It is on 3rd floor of Hung Vuong commercial Center in Hai Chau district, Danang. Con market opens from 7.00 till 19.30. Some restaurants even open few hours later.
It is so easy for visitors to find as you will see the huge sign on the top. Parking is on Ong Ich Khiem street near by.
Con Market is paradise of street food, at all food court price is show clearly in Vietnam Dong. Price of a dish is variety from 1$ to 2$. There are more expensive dish too, it depends on what you other. Cold beer is served at these restaurants. You should ask for cold beer in ice instead of ice in beer in local style.
This is eating place included indoor and our door section. If you expect for shopping clothes or shoes… is not a good idea.
Con market open every day 363 days/year except 3 days of TET Holidays.

11. Visit My Son Sanctuary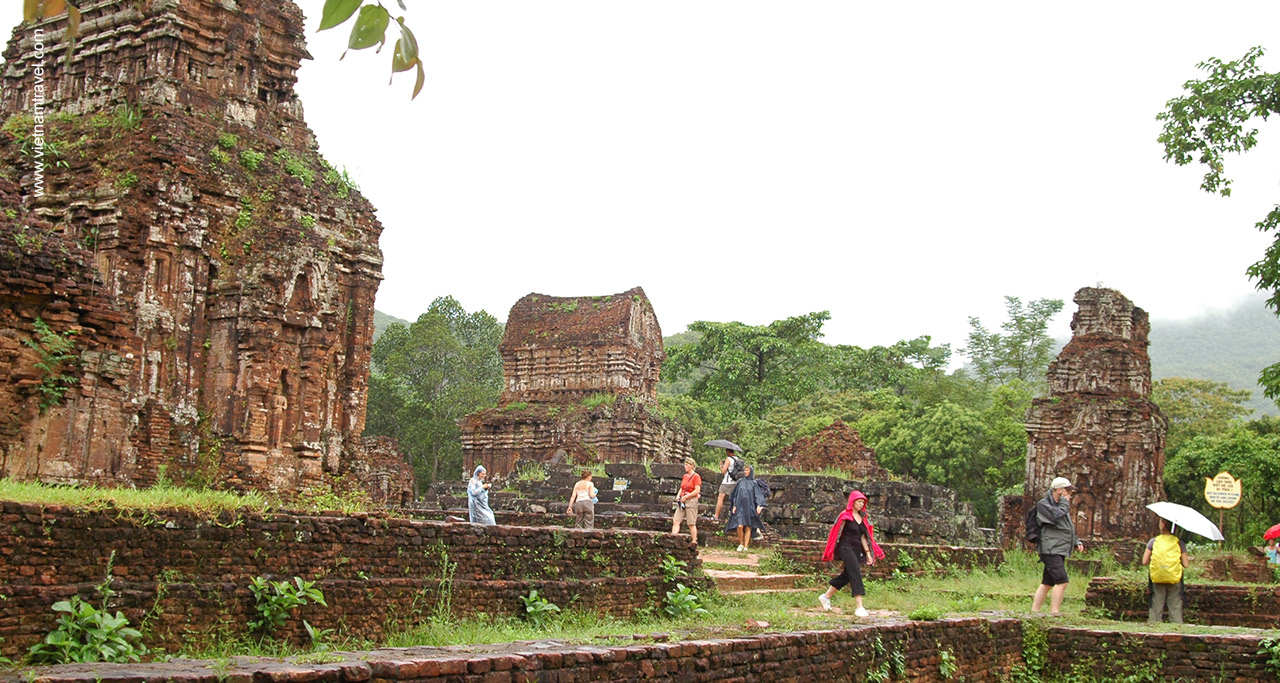 Between the 4th and 13th centuries a unique culture which owed its spiritual origins to Indian Hinduism developed on the coast of contemporary Viet Nam. This is graphically illustrated by the remains of a series of impressive tower-temples located in a dramatic site that was the religious and political capital of the Champa Kingdom for most of its existence.
My Son is less than 50km from Danang, A day trip from Danang will take you to explore My Son Sanctuary – the ancient architectural ruins in the middle of forests
12. Visit Hoian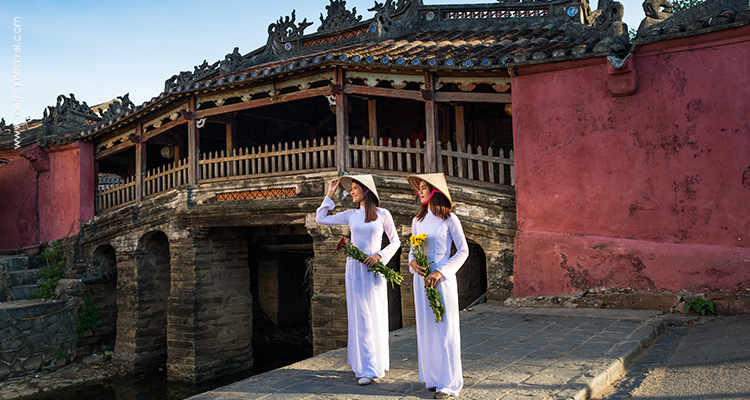 Only 30km or half hour drive from Danang. If you stay in Danang City then you could visit Hoian in a half day or day trip.
Hoian once known as Faifo, with more than 2,000 years history, was the principal port of the Cham Kingdom, which controlled the strategic spice trade with Indonesia from the 7th to the 10th century and was a major international port in the 16th and 17th centuries – and the foreign influences are discernible to this day. There is along time when country closed, Hoian was forgotten and people in Hoian got pretty tough life. Tourism wake up the sleeping beauty of Hoian in early of 90s and make Hoian become one of the top attractions of Vietnam.
Read more: How to get from Danang to Hoi An
13. Dinner with seafood at the seafront restaurant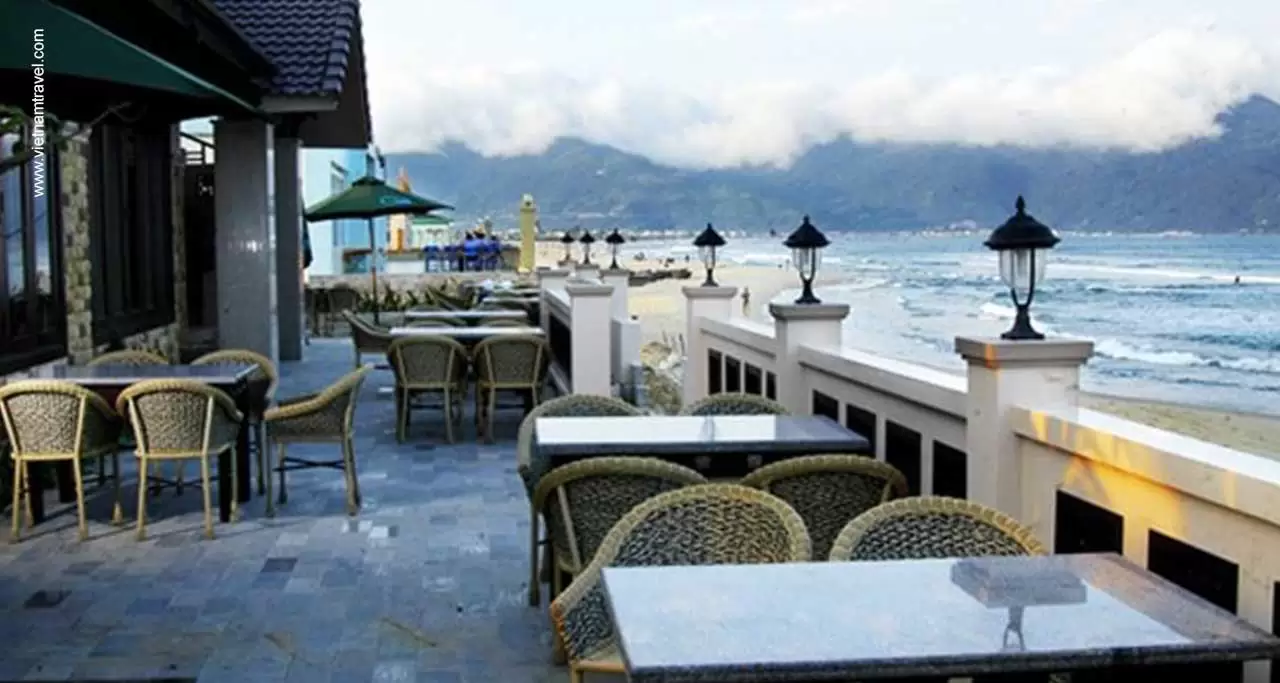 Some restaurant by the water, where you relax, enjoy the breeze from the sea while tasting the resh local seafood.
Blue Whale Restaurant
Address: Unit 5 – 6 Phuoc My road, Son Tra, Danang.
Price range: 7$ – 20$/Dish
Open hours: 10.00 – 20.30

14. Try Sea food at Ba Thoi Restaurant

A family run seafood restaurant has been running for over 30 years. All the local fresh seafood was carefully selected by owner- Ba Thoi (Madam Thoi). Their business has been extending to 3 restaurants ( Ba Thoi 1, Ba Thoi 2 and Ba Thoi 3) I myself like Ba Thoi 1 at 98 Le Dinh Duong Street.
Good fresh seafood. Day catch and price is pretty reasonable.
15. Eat Banh Trang Cuon Thit Heo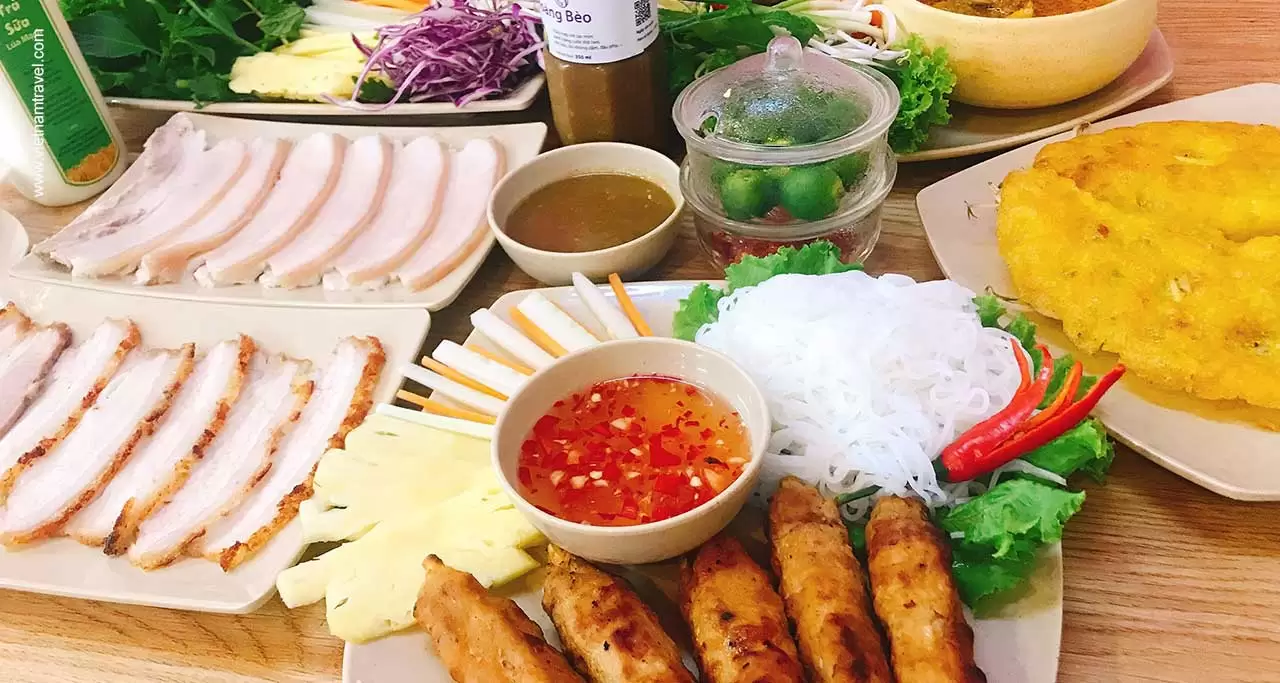 The specialty of Danang, using fresh rice paper roll with thin slide of boiled pork. It does with lots of herb leaves and special fish paste.
Vietnam Travel recommend you some best places in Danang serve Banh Trang Thit Heo:
Dac San Ba Mua Restaurant:
Address: 93 Nguyen Chi Thanh street, Hai Chau, Danang
Open hour: 7.00 – 22.00
Mau Restaurant Danang
Address: 35 Do Thuc Tinh street, Cam Le, Danang
Open hour: 8.00 – 23.00
Quan Tran Restaurant Danang
Address: 4 Le Duan street, Hai Chau, Danang
Open hour: 9.00 – 21.00
Cho Con Market , Hai Chau Danang
Address: Con market catering section, Hai Chau, Danang
Open hour: 10.00 – 17.00
16. My Quang, Quang Nam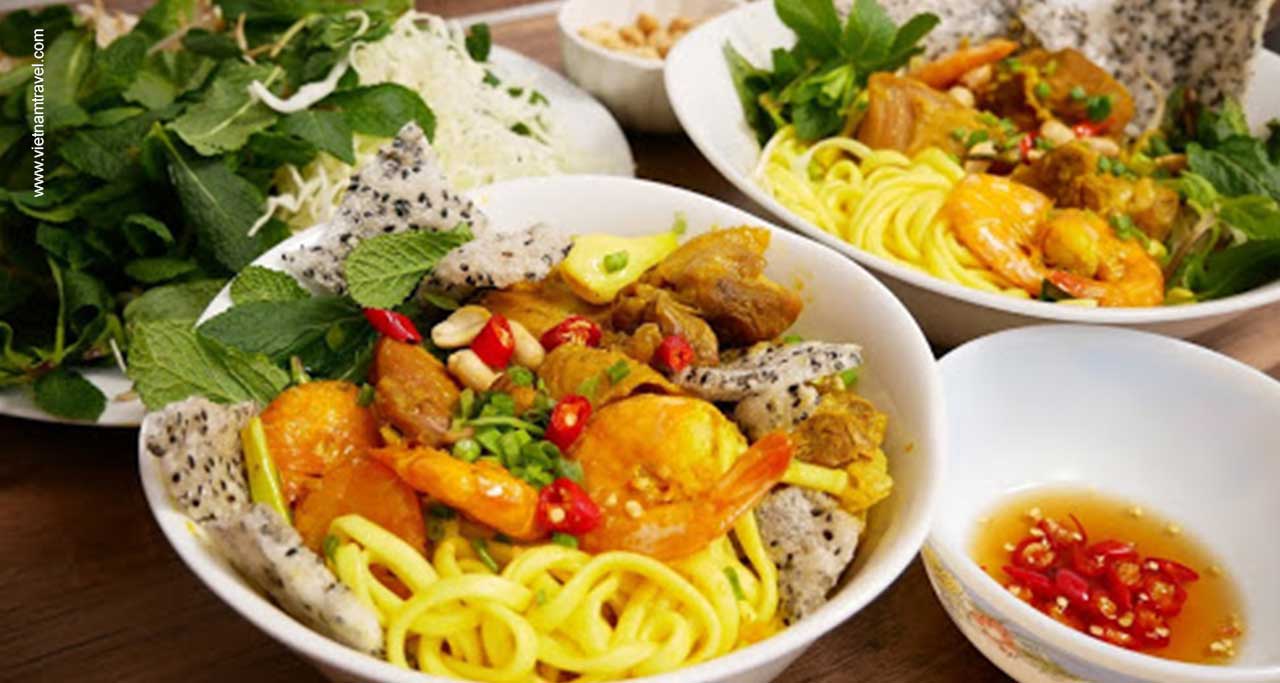 Many places make My Quang noodle in Vietnam, My Quang noodle best served in Danang.
This type of noodle is made from rice. They carefully selected right type of rice
Process and add the seasoning in their own method and make the fresh noodle in gold color. Other topping will make a bowl of My Quang noodle become special.
Ba Mua Restaurant ( Madam Mua) is one off the best place service this type My Quang.
Dac San Ba Mua Restaurant:
Address: 93 Nguyen Chi Thanh street, Hai Chau, Danang
Open hour: 7.00 – 22.00
17. Banh Xeo, Nem Lui (Bánh xèo – Nem lụi Đà Nẵng)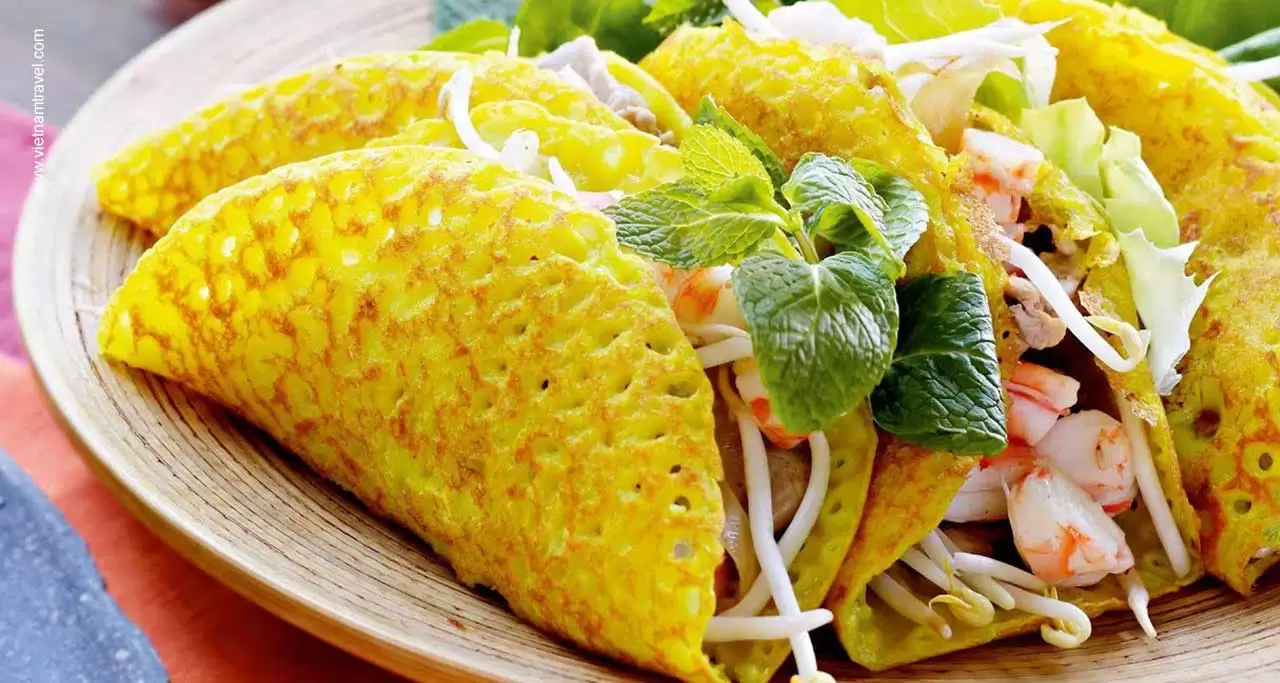 Bánh xèo Đà Nẵng is also made of rice powder, it is local treat created with the local ingredient for family and friends at the holidays or free time. Later people talking to other and reach to visitors. Banh Xeo is requested to server at the restaurant and it becomes more popular today.
In Danang there are many good places server Banh Xeo and Nem Lui
Banh Xeo Ba Duog (Madam Duong) Restaurant
Address: 280/23 Hoang Dieu street, Hai Chau, Danang
Open hour: 10.00 – 21.00
18. Party at Sky bar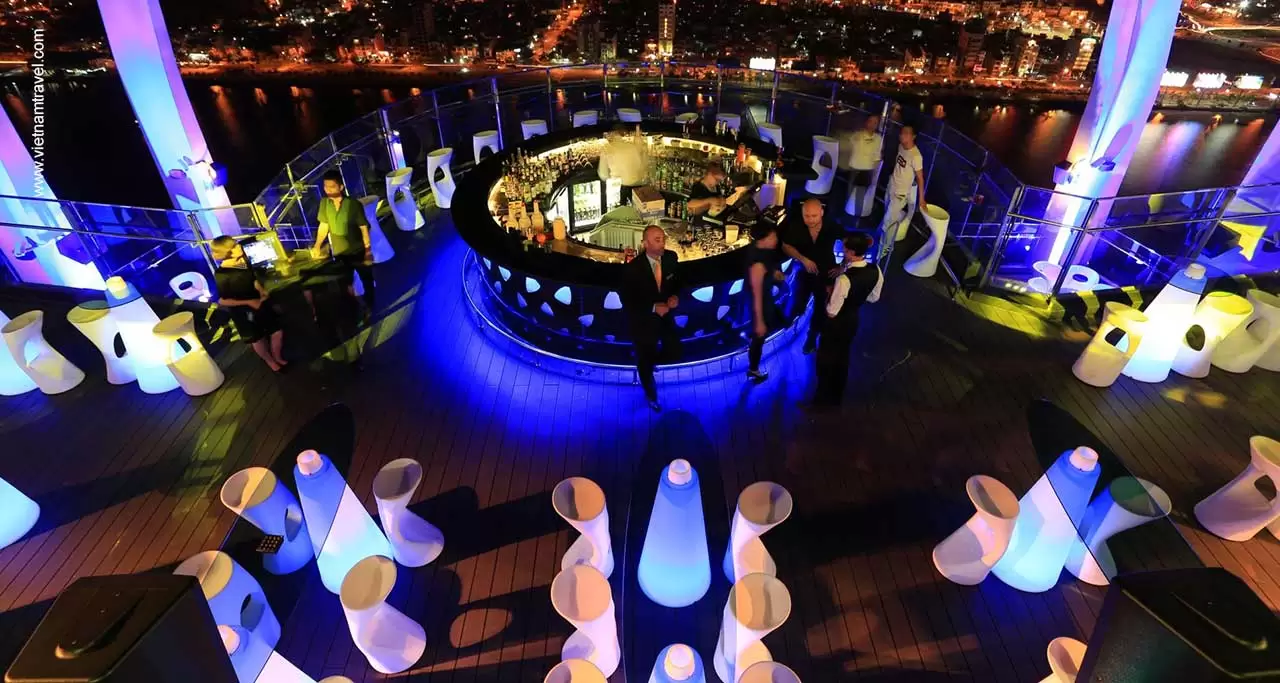 Danang is not only beautiful from the majestic mountains, fabulous beaches but also sparkling and fanciful at night. One of the best parts of traveling to this gorgeous beach city is immersing in luxurious sky bars and chill from the incredible view. I recommend best sky bar in Danang City:
HAIAN Bar
HAIAN bar on the top of Haian hotel, view over the beach and ocean.
Address: 278, Vo Nguyen Giap, Danang
SKY36 BAR DANANG
SKY36, located on the 35th floor of Novotel Hotel Danang, has always been known as one of the most high-class and luxurious Bar in Vietnam. From 166 meter-height on the bustling Bach Dang street, tourists will completely be conquered by the alluring city view above and the mystic Deep House music.
Address: 36 Bach Dang Street, Hai Chau District, Danang City.
SKY BAR – ROYAL LOTUS HOTEL DANANG
The Sky Bar is located on the 16th floor of Royal Lotus Hotel, overlooks at the white sandy T20 beach, which is both wild and modern by a series of consecutive hotels. When coming here, you will definitely be conquered by the shimmering beauty of this beach city from above plus with the Philippines band every night from 8pm.
Along with modern design space combined with attractive menu, this wonderful bar truly an ideal space for all tourists when choosing a place for themselves to experience all the beauty of Danang from above.
Address: 120A Nguyen Van Thoai, Ngu Hanh Son District, Da Nang.
If you have any question about Danang, please email directly to Vietnam Travel consultant for instant reply.
Have good time in Danang, Vietnam.