Ba Ham Lake, Lan Ha Bay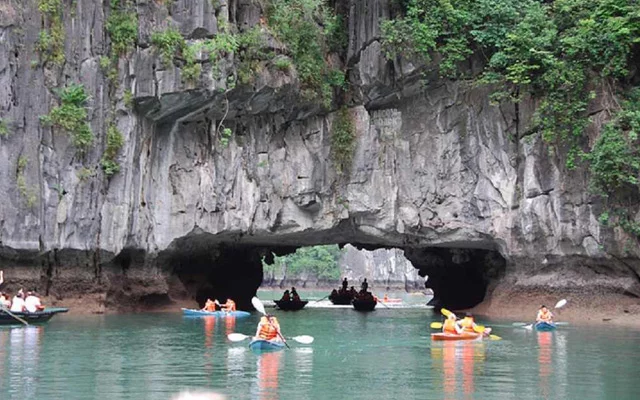 Obviously, the World Heritage Site Halong Bay is one of the main reasons tourists heading to North Vietnam. Lying far southwest of Halong Bay but close to Cat Ba Island, Ba Ham Lake is actually located on Dau Be Island (Calf Head) in Lan Ha Bay. The lake is a system containing three wide and round pits, connected with each other with a narrow and winding tunnel. According to the logic of corridors of water that runs between three tunnels", it is named "Ba Ham Lake" by local people. It really amazes all visitors by its tranquil atmosphere, vertical cliffs and breathtaking natural settings.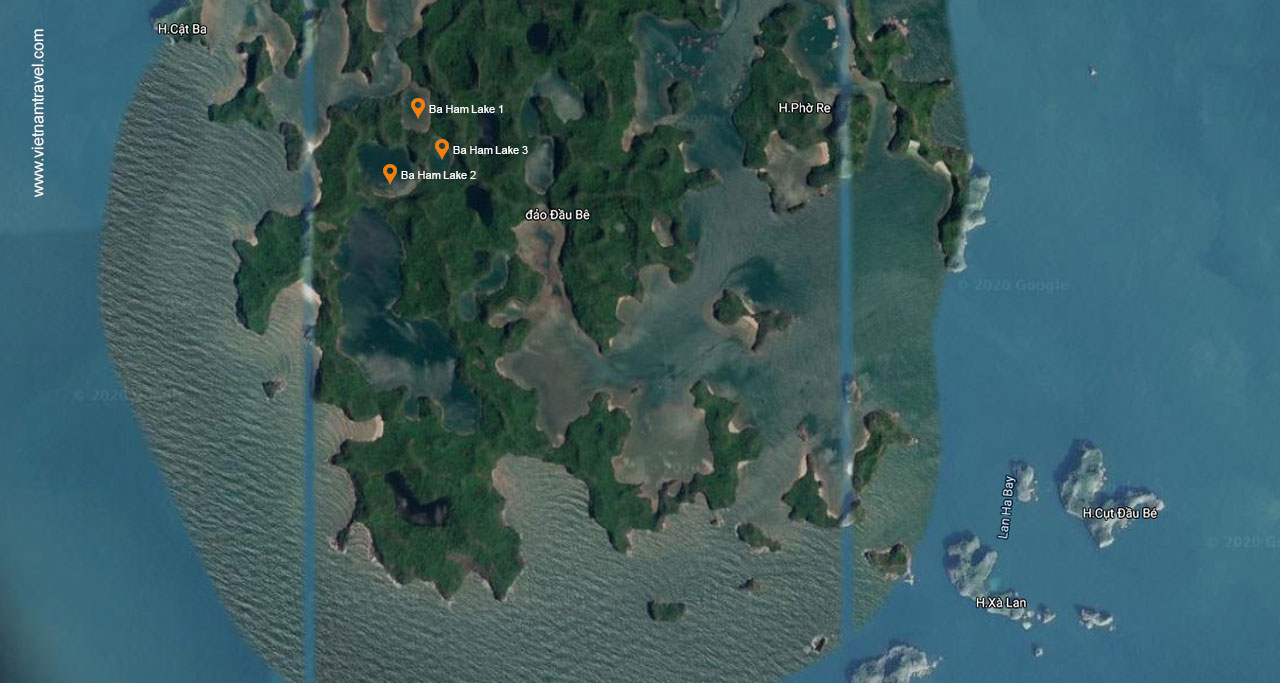 How to get to Ba Ham Lake?
Due to its real off-the-beaten path destination, Ba Ham Lake is not frequently visited by tourists. A few overnight cruises reach to this area in Lan Ha Bay and give their passengers an incredible open playground for exploration, such as: Era Cruise, Orchid Cruises, The Au Co, Bhaya Cruise, Flamingo Cruise and Heritage Cruise… It usually featured on the quieter second day of three-day/ two-night itinerary.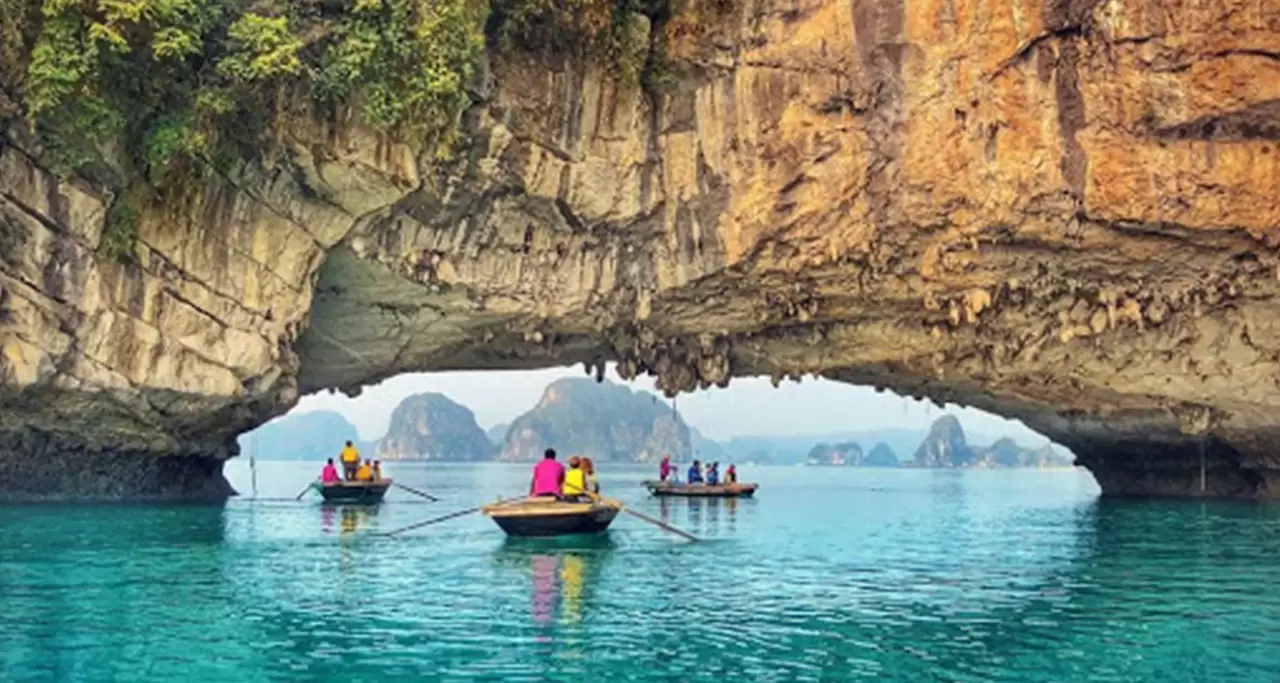 And because of the extraordinary formation, Ba Ham Lake can be reached by kayak or sampan boat only, during low tides. When you first enter the tunnels, all the arbitrary troubles of the outside world seem to disappear. Waterfalls of stalactites hanging from the 4-meter tall ceilings present visitors sparkle performances as well as geology and geomorphology values. The water here is so clear that you can see variety kinds of fishes swimming around.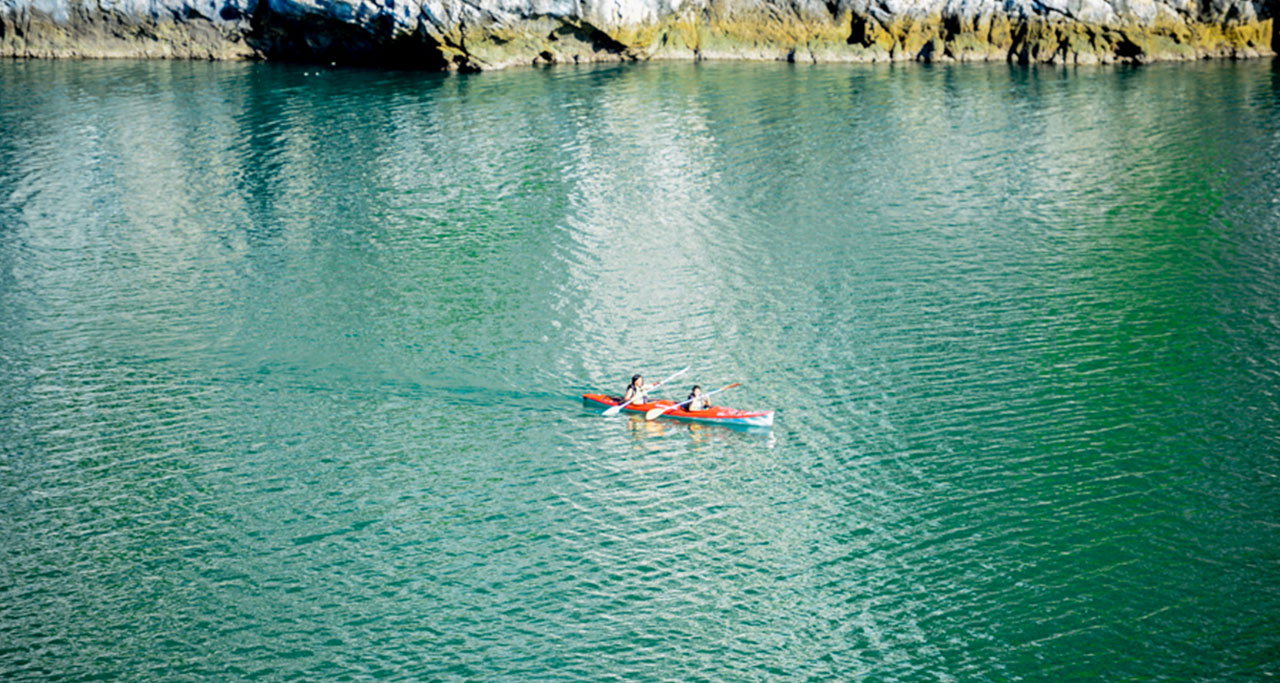 After passing 100m from the entrance, thanks to a shaft of light coming from the roof, you can take pleasure in lovely orchids flourishing in clumps. Around the lakes, it's the home of yellow-haired monkeys, silver-headed parrots, flying squirrels, butterflies and bats that are endemic to Halong Bay.
When is the best time visit Ba Ham Lake?
Ba Ham Lake is continually beautiful all year round, but various periods can give visitors very different experiences. From October to the next April, you have dry climate and pleasant temperature. It is considered as peak season in the bay but Ba Ham Lake still reserves its pristine condition dues to far-distant location. From May to September, expect hot weather and some tropical rain in the summer, but the sun and blue skies reappear after the rain before a magical sunset and the moon rising high into the night sky, and, you will get the most attractive saving of the year if traveling during summer time.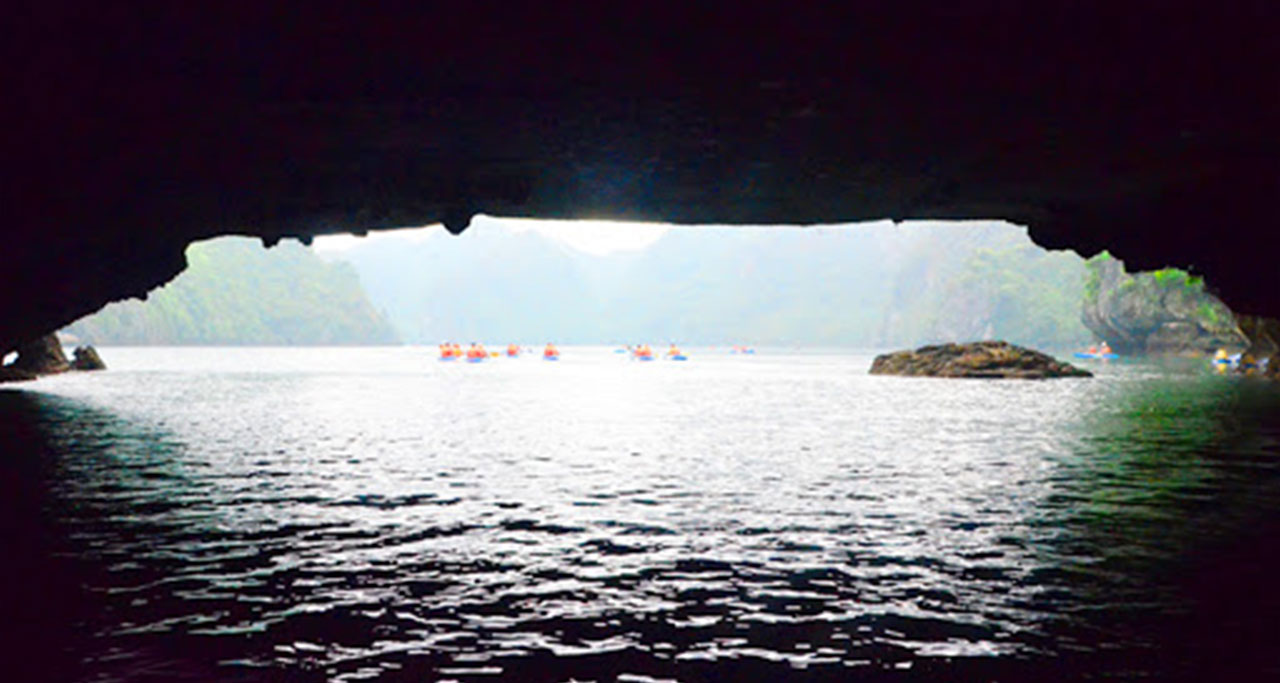 Undoubtedly, Ba Ham Lake stands on the must-see spots list of Halong Bay with many exotic factors as mentioned above. If you are looking for Ba Ham Lake information, we guess you've been to Halong Bay before and now plan a return, otherwise, you want to know every detailed cruise itinerary for the final booking decision. What about the names of Halong Bay, Bai Tu Long Bay and Lan Ha Bay? Have you experienced all cruise lines on these bays? Are you wondering what to choose between hundreds of Halong cruises? Check out the Halong Bay Travel Guide for more details.
Vietnam Travel's cruise specialists are happy to provide free information and assist you to plan a dream holiday to Halong Bay, contact us today!