Fine Art Museum of Ho Chi Minh City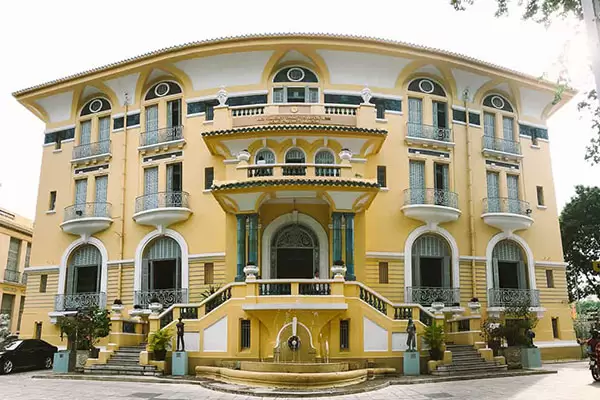 The Fine Art Museum of HCM City was formerly built as residence of the most wealthiest local businessman in Saigon in 20th century.
With the area of 4.000 m2, the museum is located conveniently nearby Ben Thanh market in No. 97A Pho Duc Chinh, District 1, HCMC.
Designed by the French architecture Rivera, the mansion started the construction in 1929 and was completed in 5 years later.
Huu Bon Hoa (1845-1901) was a reputable Vietnamese Chinese businessman in Southern Vietnam in 20th century. He was the landlord of nearly 20.000 mansions through the city at the time and named in top four financially powerful men in the city: First Sy, Second Phuong, Third Xuong, Fourth Hoa.
Mr. Hoa's descendants constructed the mansion to complete his wish at the end of his life: build a house in which all the descendants can reside together.
Besides this building, his family also built other noticeable properties such as Majestic hotel, Tu Du hospital, Saigon hospital and Minh Duc secondary school ect.
This yellow-white colonial-era mansion is inspired by both French and Asian styles, which creates typical colonial ambiance through its marble floors throughout and the spacious, airy rooms.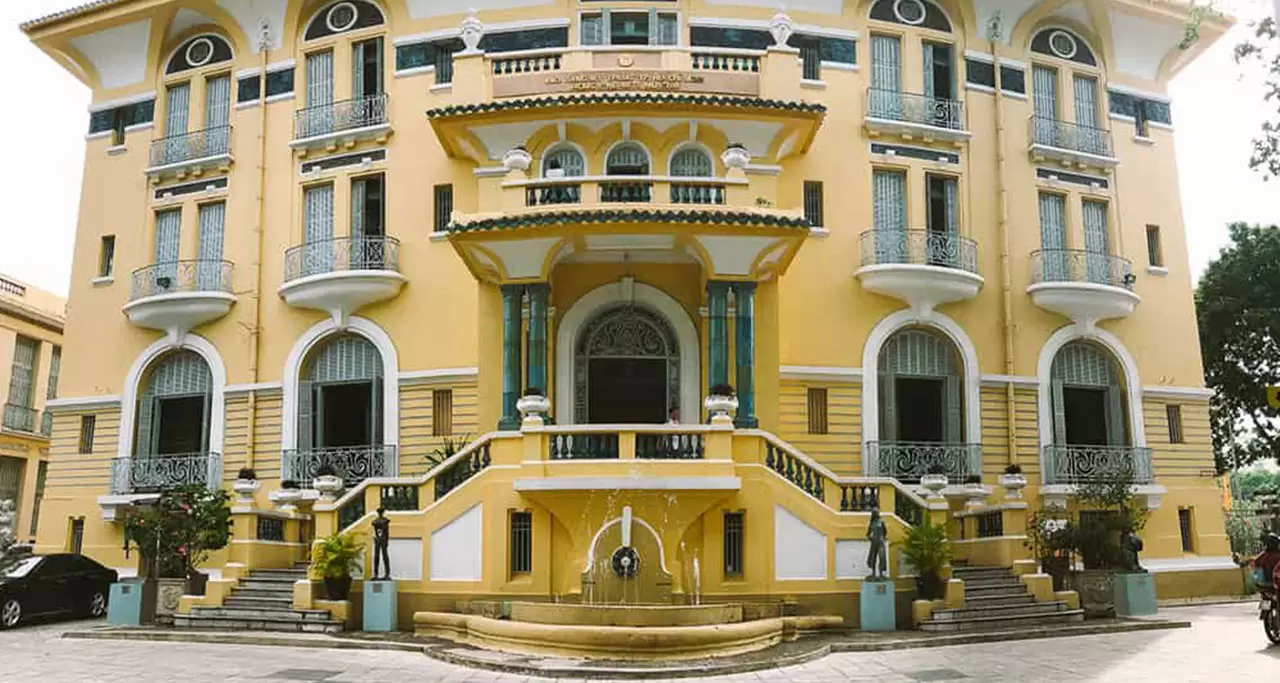 The building has a well-matched layout, consisting of two rows of horizontal houses and two rows of vertical houses forming a skylight in the middle. The mansion impresses visitors with yellow painted walls 40-60cm in think, French-style balconies, long corridors, doors with arched style to get wind, natural light, 99 doors with different architectural styles, Yin-yang tile roofing, ceramic Gaulois rooster statues.
From the main gate, one luxury remaining treasure is the first elevator to be assembled in Saigon. Designed by a European brand but the elevator's cabin was crafted by wood and sculpted as a royal palanquin.
After the North and South of Vietnam reunification in 1975, all of his descendants immigrated to abroad. The building was reformed into a museum in 1987, which showcases more than 20,0000 artifacts and artworks.
The first floor was exhibited with some masterpieces of famous local artists, describing the culture & life, beautiful landscapes. One of the remarkable works is the lacquer picture "Spring Garden: Central, South, North" by artist Nguyen Gia Tri. It is the most consuming time work of the artist (1969 – 1989) with the size 200 x 540 cm, recognized as the national treasure in 2013.
The second floor introduces modern arts and inspired by Vietnam War context. This floor's dominant themes are "Modern Arts" and "Arts after 1975".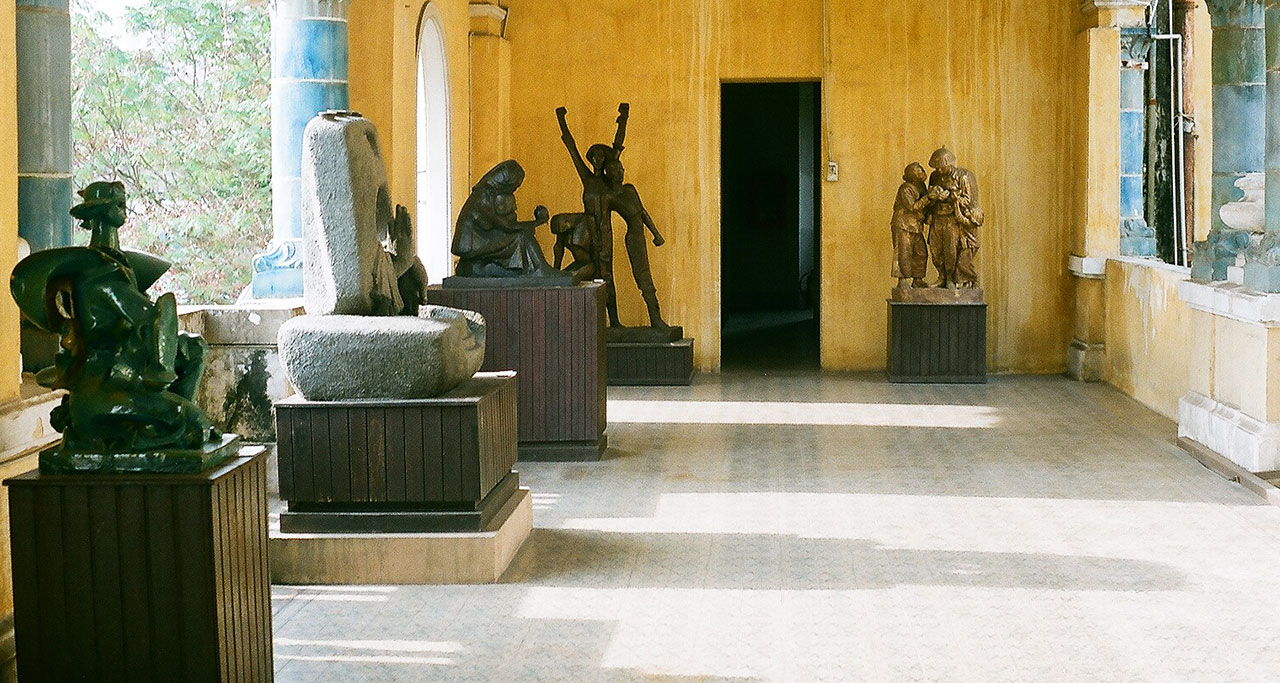 On the third floor, there is a division of sculptures and pictures space, in which valuable ancient statues and abstract pictures are displayed.
The museum opens from 9:00 to 17:00 Tuesday – Sunday (closed on Monday), entrance fee costs 30,000 VND. Thanks to its unique architecture, the destination attracts a number of tourists to visit and take photos.
With its historical and culture values, Fine Arts Museum is truly a must-see place in Ho Chi Minh city besides other attractions such as Saigon Central Post Office, Independence Palace and Reunification Palace.