Highlight Destinations in Central Vietnam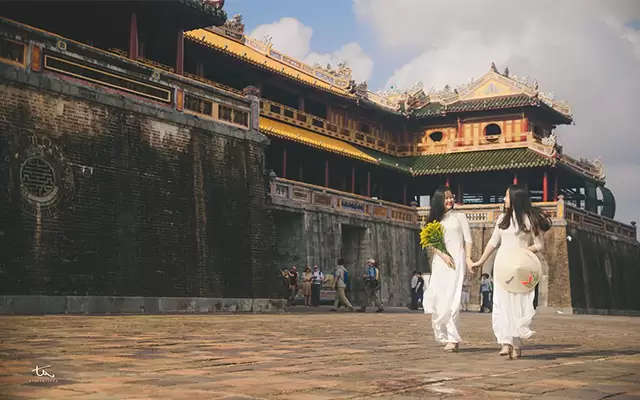 Central Vietnam is a region of history and culture that will captivate you with its beauty and diversity. This region offers a variety of attractions and activities for all kinds of travelers. Whether you are looking for culture, nature, history, or adventure, Central Vietnam has something for you. With Vietnam Travel, you can find the perfect tour for your needs and preferences.
We have carefully selected the top places to visit in Central Vietnam that will make your trip unforgettable. You can visit the imperial city of Hue, the ancient town of Hoi An, the dynamic city of Da Nang, the spectacular caves of Phong Nha, and many more. You can also enjoy the sandy beaches, the delicious cuisine, the friendly people, and the rich culture of Central Vietnam. Join us on a journey to the region of history and culture in Central Vietnam.
1. Quang Binh
Quang Binh province is well known for its UNESCO World Heritage Site of Phong Nha – Ke Bang National Park thanks to its biodiversity and geological significance. The whole area is peppered with over 300 caves and grottos such as Phong Nha Cave, Paradise Cave, Tu Lan Cave, Tien Son Cave, Hang En and Son Doong Cave… Recently discovered by geologists of British Cave Research Association in 2009-2010, Son Doong is considered as the biggest cave in the world. For those who are into nature and geology, Phong Nha – Ke Bang National Park is a perfect place to discover stalactite and stalagmite formations, limestone rocks, diversity of, and some unusual species. It also offers many interesting activities for tourists including taking a boat to visit caves, mountain climbing and forest trekking.
2. Hue
Hue was a capital city of the Nguyen Dynasty for 140 years' date back from 1805 until 1945. This is a quiet yet fascinating city with many well-preserved impressive feudal remnants. It is worth spending some days here to feel Hue's peaceful atmosphere and slow pace of local life. Any visit to Hue should certainly include Imperial Citadel, Tombs of the Emperors and Thien Mu Pagoda, the official symbol of Hue city. Especially, taking a dragon boat trip on the beautiful Perfume River to enjoy traditional folk music is an interesting experience. This is a chance for you to understand the history, religion, culture and architecture combined among royal, folk and religious aspects of the last ruling family in Vietnam. Hue has been also known for the hospitable and friendly local people along with Hue local luxurious and incredible cuisine that you will never ignore.
Read more: Overview of Hue, Vietnam
3. Danang
Danang is home to a selection of excellent beach resorts perfecting for honeymooners, families and anyone in search of some relaxing beach time. This place also attracts many tourists thanks to the long white-sand beaches and clear fresh turquoise water, gives the closed touch to spectacular natural picturesque. Some key sites in Danang await you to explore such as Ba Na Hill with famous Golden Bridge, Marble Mountains, Son Tra Peninsula, Linh Ung Pagoda, Non Nuoc beach, My Khe beach…
Danang is also a heaven of the authentic local cuisine. Don't forget to try some famous specialties to complete your amazing trip like sliced pork rolled with rice paper ("banh trang cuon thit heo"), rice noodles with fermented fish sauce ("bun mam"), rice noodles with grilled pork ("bun thit nuong"), a variety of seafood…
Read more: Overview of Danang
4. Hoi An
Ranked 3 out of 10 best cities in the world by Travel + Leisure magazine in 2020, Hoi An is definitely a must-visit attraction that no one should miss when visiting Vietnam. It is well-known a Southeast Asian bustling trading port dating from the 15th to the 19th century. With the beautiful old architectures, traditional wooden houses, hundreds of tailor shops and incredible restaurants, Hoi An is an ideal place to relax and take a few days to enjoy this town's quintessence. You could stroll along the streets in the early mornings, immerse in yourself in local daily life and also taste some local famous dishes such as "Cao Lau", Quang noodles, chicken rice, "banh mi Phuong"… For thosw who are looking for beach relaxation, An Bang or Cua Dai beach is a perfect choice. A nearby island, Cu Lao Cham, also offers you a great opportunity to chill out, swim, go snorkeling and scuba diving in emerald water.
Read more: Overview of Hoi An
5. Nha Trang
A coastal city of Nha Trang is famous for its pristine beaches and a variety of thrilling watersports such as sail boat racing, island hopping, surfing, snorkeling, scuba-diving… Nha Trang boasts a six-kilometer stretch of beautiful coastline with a wide array of dining and accommodation options set along the white sandy beaches. Catering to any budget level and preference, Nha Trang restaurants serve up fresh seafood and Vietnamese cuisine while lively bars and pubs along the pristine beach are favorite hangouts for tourists to watch the sun sets over the beaches. Po Nagar Cham Towers and the National Oceanographic Museum of Vietnam are also worth visiting in Nha Trang.
6. Dalat
Dalat features on a series of green pine-covered hills, a silent small lake in the center, a set of flower gardens and French-style architecture. With cool climate all year round and picturesque landscape, this is a perfect place for honeymoon trip. There are several stunning attractions you should not miss in Dalat such as Da Lat Railway Station, Bao Dai Palace, Thien Vien Truc Lam – the largest Zen Monastery of Vietnam, Tuyen Lam lake and Lat village – home to a number of distinct ethnic minority groups with varying traditions and beliefs. Dalat Central Market is ideal to learn more about local daily life, buy some local specialties as well as try some famous street foods including "banh trang nuong", "banh can"…