How To Get To Siem Reap From Saigon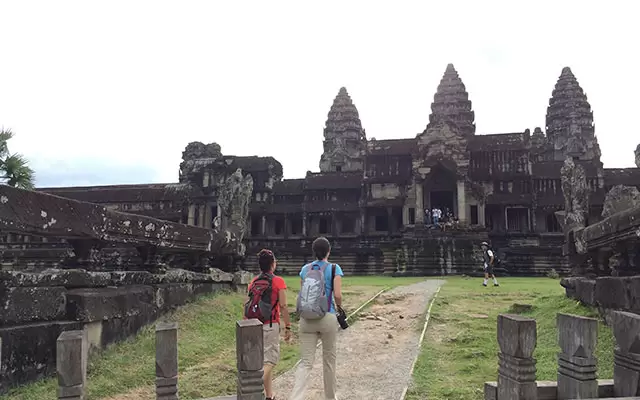 Ho Chi Minh City (also called as Saigon) is a popular tourist destination in Vietnam due to its fascinating culture, classic French architecture, and sleek skyscrapers as well as ornate temples and pagodas. For tourists who plan to include Siem Reap into their journey in Southeast Asia, Saigon may appear in their mind as the perfect transit hub to the gateway of amazing Angkor Complex. Despite the long distance between these two exciting destinations, this is a popular tourist route so Vietnam Travel will suggest you several options to travel from Ho Chi Minh City to Siem Reap. Then you can find the best way that match your itinerary and budgets. Or if you want to save time and have someone to help from the beginning on drafted ideas until returning home safely, leave a message to our Vietnamese & Khmer travel consultants today!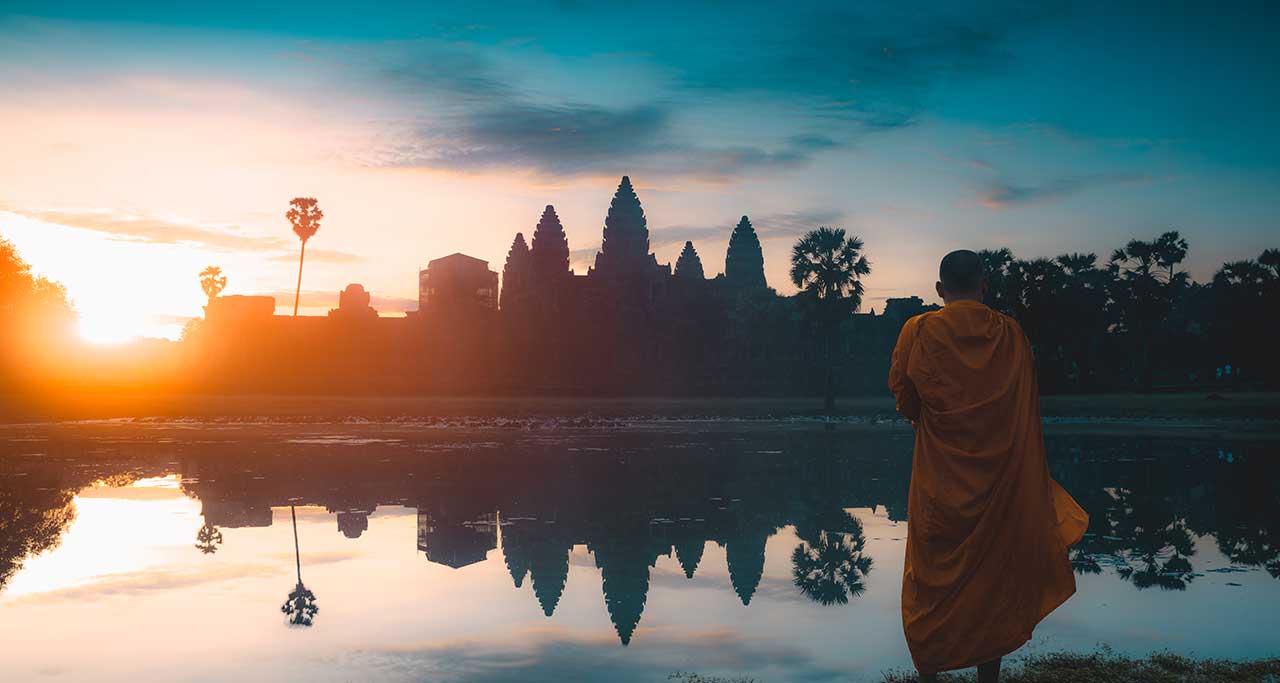 Flight from Saigon to Siem Reap
Flight is considered as the quickest and most convenient way to travel from Ho Chi Minh City to Siem Reap. From Tan Son Nhat Airport in HCM City, it takes around 1.5 hour to fly to Siem Reap. There are two airlines operating daily direct flights between HCM City and Siem Reap with nearly similar airfares: Vietnam Airlines and Cambodia Angkor Air. The earliest flight takes off at 8:20 AM and the last one departs at 16:50 from HCM City, which can accommodate all travel plans.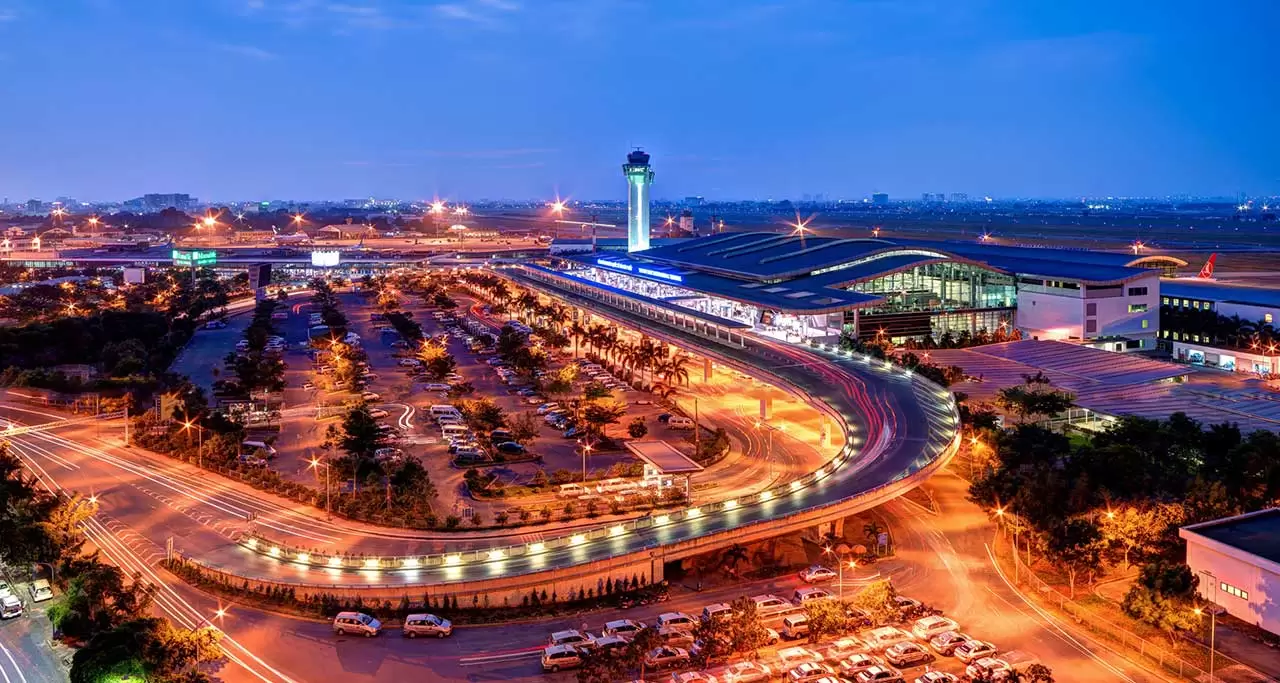 Tan Son Nhat International Airport is one of the busiest & main airports in Vietnam. Therefore, you are highly recommended to arrive at the airport at least three hours before departure time. Then you will have enough time for check-in and security procedures. Arriving at the Siem Reap – Angkor International Airport, you will not face up with overcrowded situations because this airport is less busy than Tan Son Nhat. The Cambodia visa process is relatively smooth and hassle free. The visa fee is 30 USD for a 30 day visa (Cash only). After clearing immigration process, don't forget to spend few minutes to take a quick look at the design of the Siem Reap Airport because it reflects the traditional Khmer architecture, with long sweeping elevations and galleries of its Angkorean heritage. The building's style draws its inspiration from Cambodian tradition and features a cathedral-like metal structure.
On the other hand, it can't be denied that flying is considerably the most expensive mode of transport. But if you're on a vacation with very limited time, this is really the best option to take into account.
Bus from Ho Chi Minh City to Siem Reap
The budget conscious travelers can consider the option to travel from Ho Chi Minh City to Siem Reap by bus. The bus tickets are very cheap but the main drawback is traveling time as this journey will cover the land border crossing, rest stops, waiting time for visa at border gate and bus change in Phnom Penh.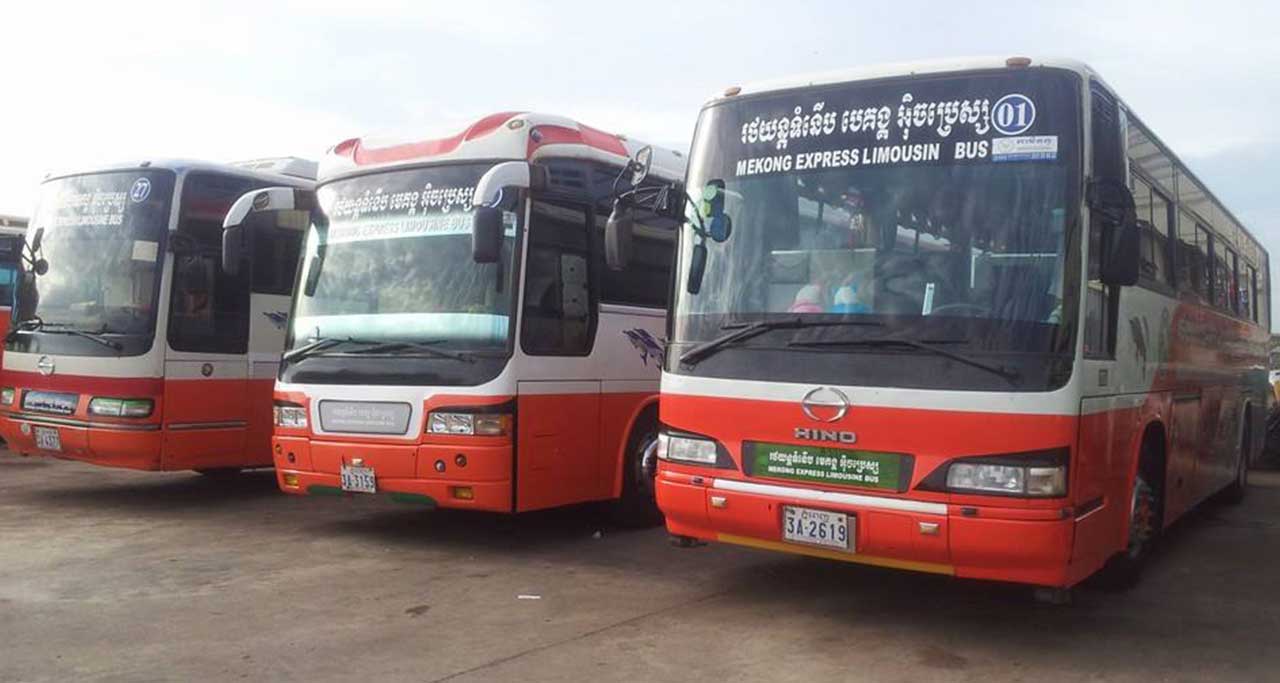 Bus journey from Ho Chi Minh to Siem Reap lasts around 13 – 14 hours, and includes stops and changing time from one bus to another in Phnom Penh (the capital of Cambodia, 250km from Ho Chi Minh City and 330km from Siem Reap). You will also be crossing the border which can add some extra waiting time to the journey. The Moc Bai – Bavet border gate, which connects Tay Ninh Province of Vietnam and Svay Rieng Province of Cambodia, opens from 8 am to 8 pm everyday. Except for some short stretches under construction between Cambodia's Neak Loung and Phnom Penh, the majority part of the road are newly-renovated and in good conditions. In case you don't have Cambodia Visa in advance, arrangements can usually be made by the bus operator with 33 USD visa fee/ single entry (cash only).
There are several bus companies operates travel route between HCMC and Siem Reap. But the most popular ones are named Giant Ibis, Sorya and Mekong Express. Buses have reclining seats or sleeper seats (depend on your choosing bus) to ensure the comfort for passengers during the long travel journey. They also are well equipped with air conditioning, bottle of drinking water, cold wet tissue and each bus is escorted by a English speaking tour guide on board.
A good point of traveling by bus is that you will have chance to observe the passing-by scenery, as well as the local lifestyle along the way, which you will definitely miss if taking flight option!
Boat from HCM City to Siem Reap
If you are already in Vietnam's Mekong Delta and want to continue your trip towards Cambodia, without coming back to Saigon, you can keep in mind that the journey from Mekong Delta to Cambodia can be done by boat. The entire journey is a bit complicated and does require lots of time and efforts to carry out but surely create unforgettable memory into your travel diary. The starting point of the boat trip is Chau Doc – a small town near the border to Phnom Penh (Cambodia).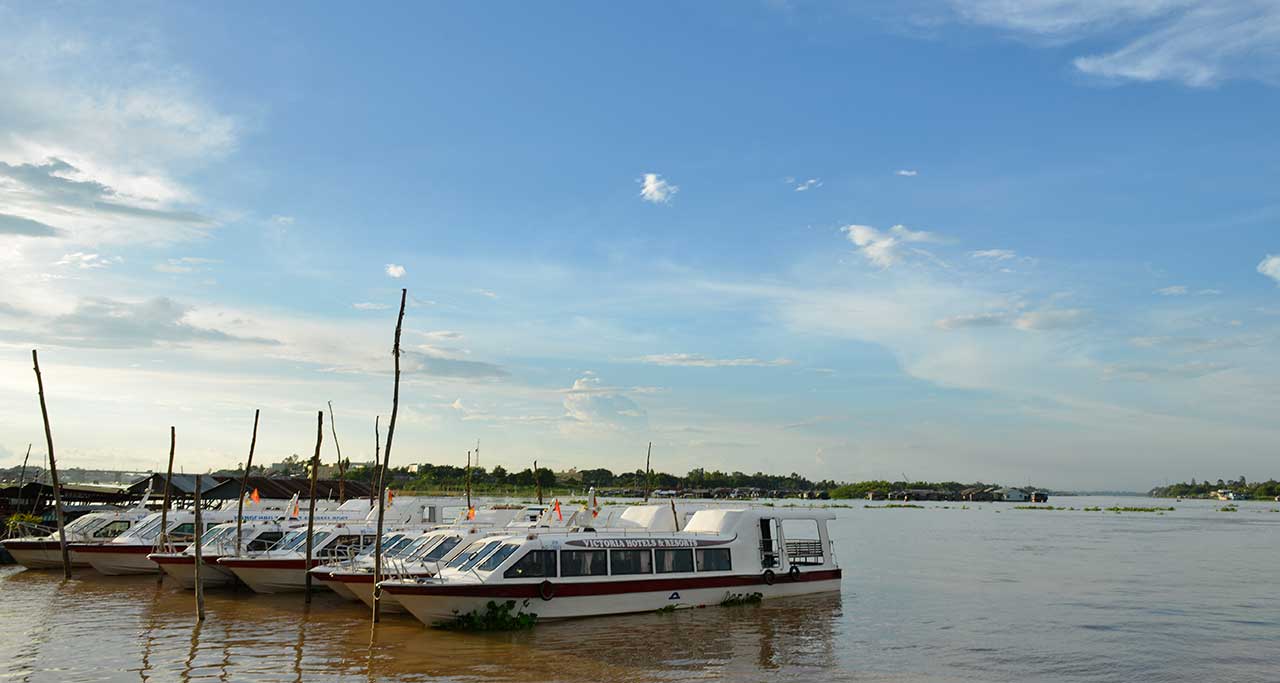 Hang Chau is the most popular speedboat company that Vietnam Travel cooperates with to book for our clients. Since the boat departs early in the morning, passengers are required at least one overnight stay in Chau Doc. The speedboat departs at 7:30 A.M from Chau Doc and takes 5 – 6 hours, arriving to Sisowath Quay in Phnom Penh around 12:30 P.M. During this river journey, you are required to take 2 stops: once to exit Vietnam side (Vinh Xuong border gate) and once to enter Cambodia side (Kaam Samnor in Prey Veng-Kandal Province) and get Cambodia visa with the assistance of boat staff. Visa fee is 33 USD/ single entry (Cash only).
While in Phnom Penh, you need to stay overnight there because the rest boat part (Phnom Penh to Siem Reap) will be departed in the next morning. You should take this opportunity to have afternoon city tour to get an overview of Phnom Penh – the vibrant bustling capital of Cambodia. Despite recent rapid changes, the city exudes a sort of provincial charm and tranquility with French colonial mansions and tree-lined boulevards amidst monumental Angkorian architecture.
Certainly, if you want to move forward to Siem Reap in the same day, you can take a flight or jump on a bus easily! But we do recommend a stopover in Phnom Penh for a short exploration.
There's sometimes a speedboat from Sisowath Quay departing at 7:30 A.M, and the remaining 250 kilometers taking 8 hours (or more depending on water conditions) to Chong Kneas, a lake port and village about 12 kilometers south of Siem Reap. Buy a ticket in advance and arrive at least an hour before the actual departure time. This boat leg is the most adventurous part as the boat on this route only runs during the wet season which is from June to November. Moreover, the ferries operating along this route may not have the proper safety and cleanliness standards that you're accustomed to, and the boat ride can get quite hot. Most people prefer to sit on the top for a better view, so take plenty of sun tan lotion and wear life jacket and enjoy the ride! Finally, it's a 30-minute tuk-tuk ride from the boat's drop off point (Phnom Krom Port) to Siem Reap's main town.
Clearly traveling by boat is not the cheapest or easiest option, though certainly a completely different experience compared to traveling by plane or bus, because the journey gives you an overview of how locals live along the Tonle Sap Lake, and you need to spend for overnight accommodation in Phnom Penh as well.