Bach Ma National Park: How to get there and What to do?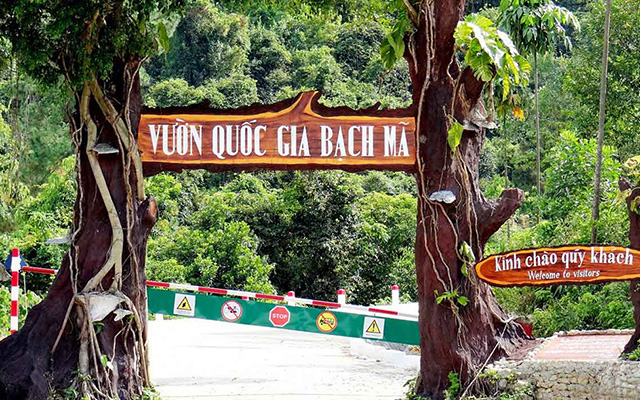 If you want to experience the fresh atmosphere, and escape from the bustle of Hue for true wilderness, a guided day trip to Bach Ma National Park will not disappoint you. Dubbed as heaven on the ground for nature-lovers, Bach Ma National Park gains its fame not only as a conservation area of the rare ecosystem but also for its captivating and tranquil natural beauty.
1. Overview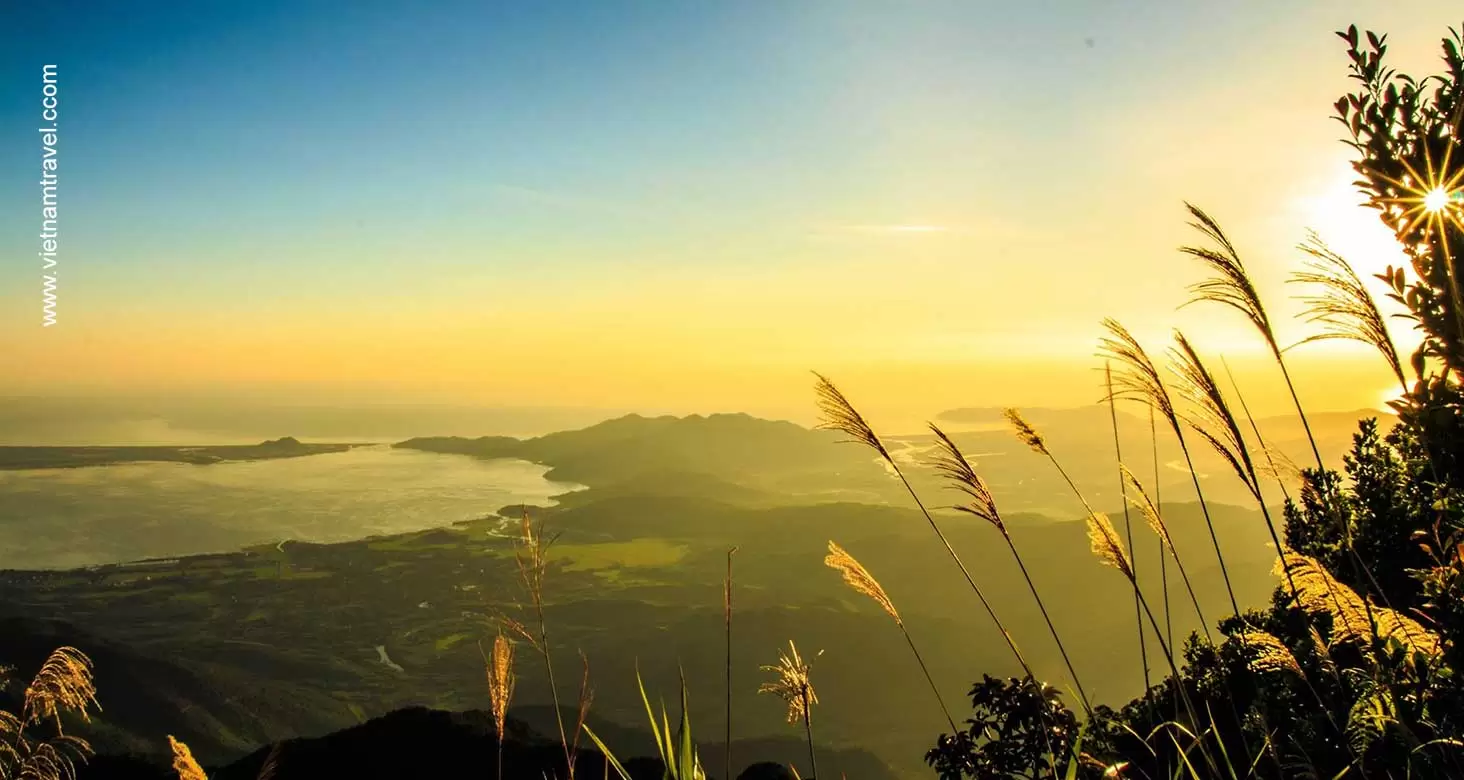 At an average height of 1,450 meters and only 10 kilometers from the sea, Bach Ma has a very pleasant climate. Bach Ma stretches within an area of 37,487 hectares and comprises three zones: a strictly protected core area, an administrative area and a buffer zone. It still retains a quite good amount of immense primeval forest with diverse flora with 2,147 species and fauna with more than 1,500 species, in which 93 species appear on the Vietnamese Red List and Global Red List. Moreover, Bach Ma National Park is located in a mountainous area exactly on the border between the former North and South Vietnam. Here you can see a mix of both landscapes, making Bach Ma much more varied than the other national parks in Vietnam. With waterfalls, cool forests and flowering rhododendrons, this area is absolutely beautiful.
2. History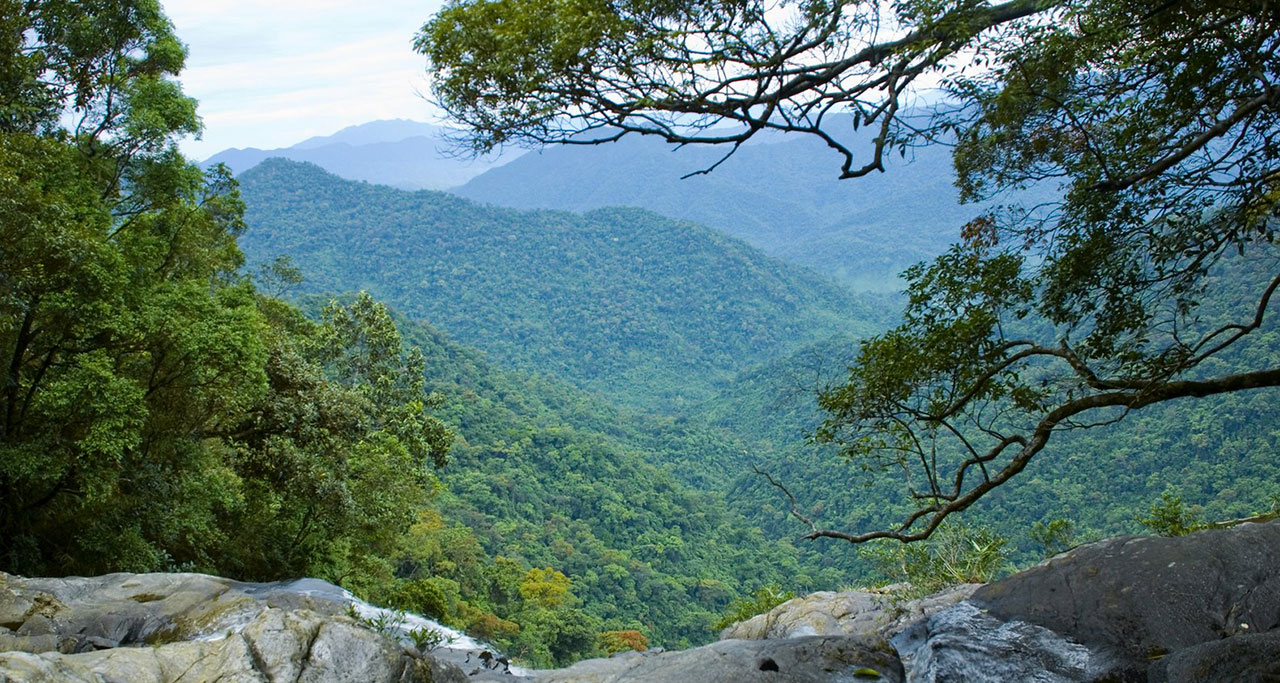 In 1932, the summit of Bach Ma was selected by the French engineer Girard to become a hill station for the colonial administration of Hue Vietnam. To accommodate holidaymakers and to avoid travelling 19-kilometre-long road to the next major town, a post office, a market, and a hospital were built. By 1937 the number of holiday homes had reached 139 and it became known as the "Dalat of Central Vietnam". This area was saw some heavy fighting in the early 1950s during Vietnam war. After independence from the French, Bach Ma was soon forgotten and the villas abandoned. There's been little development in the park since the early 20th century, and the area is still home to a small collection of French colonial villas, now converted into charming guesthouses in the middle of the dense forests.
3. The legend of Bach Ma Mountain
The name Bach Ma means "White Horse", named after the white cloud around the mountain top. Legends said that in the old days, the gods rode horse to this mountain to play chess. When they were playing, horses were seeking grass. The horse became so dedicate to the grass that made the gods waited for horses for a long time, eventually the gods must fly to heaven without them. The horses wandered around the mountains, turning into clouds that look like white horses, year round waiting for the owners. The name of Bach Ma originates from that.
4. How to get there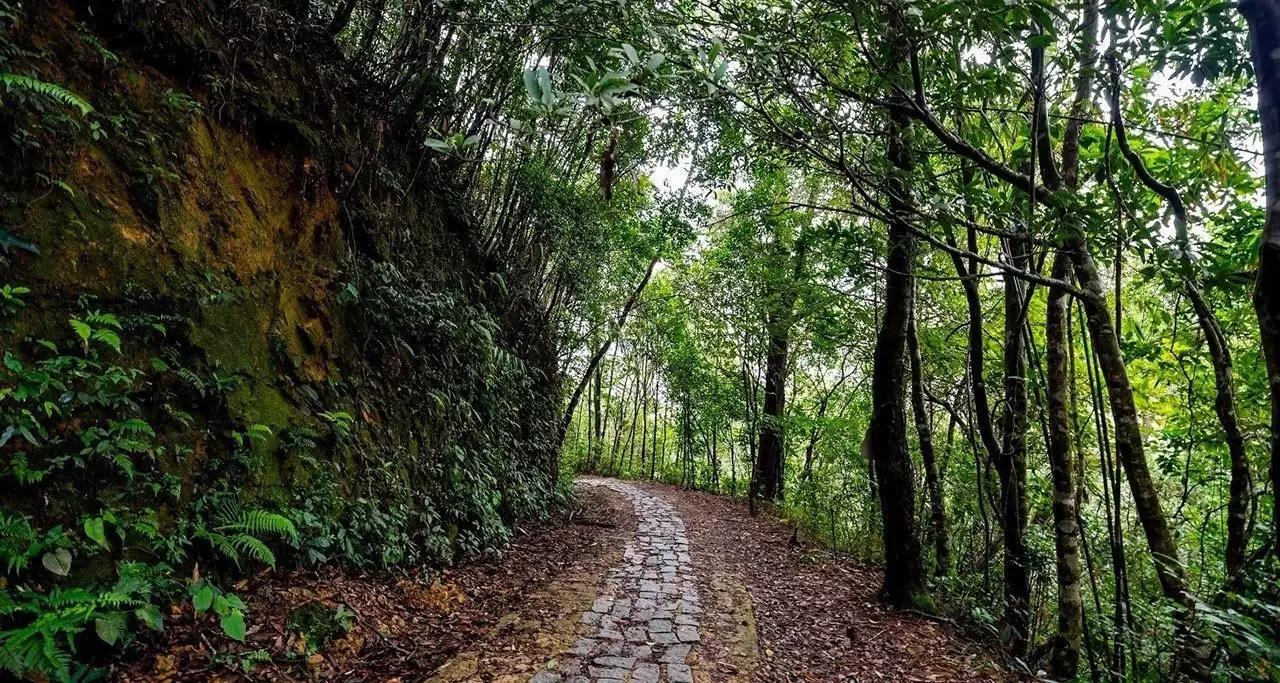 Bach Ma National Park is 40 km from Hue City, 60km from Danang and 90km from Hoian so it takes is less than two hours' drive from those cities. You can travel by car or motorbike from Hue or Da Nang to reach Bach Ma National Park directly, because despite being under the administration of Thua Thien Hue Province, it's right in the middle of Hue City and Da Nang City. However, for those who prefer privacy, booking a private car with Vietnam Travel is the best choice for an ideal trip to reach to Bach Ma National Park.
Read more: Best Things to do in Hue
5. Best time to visit Bach Ma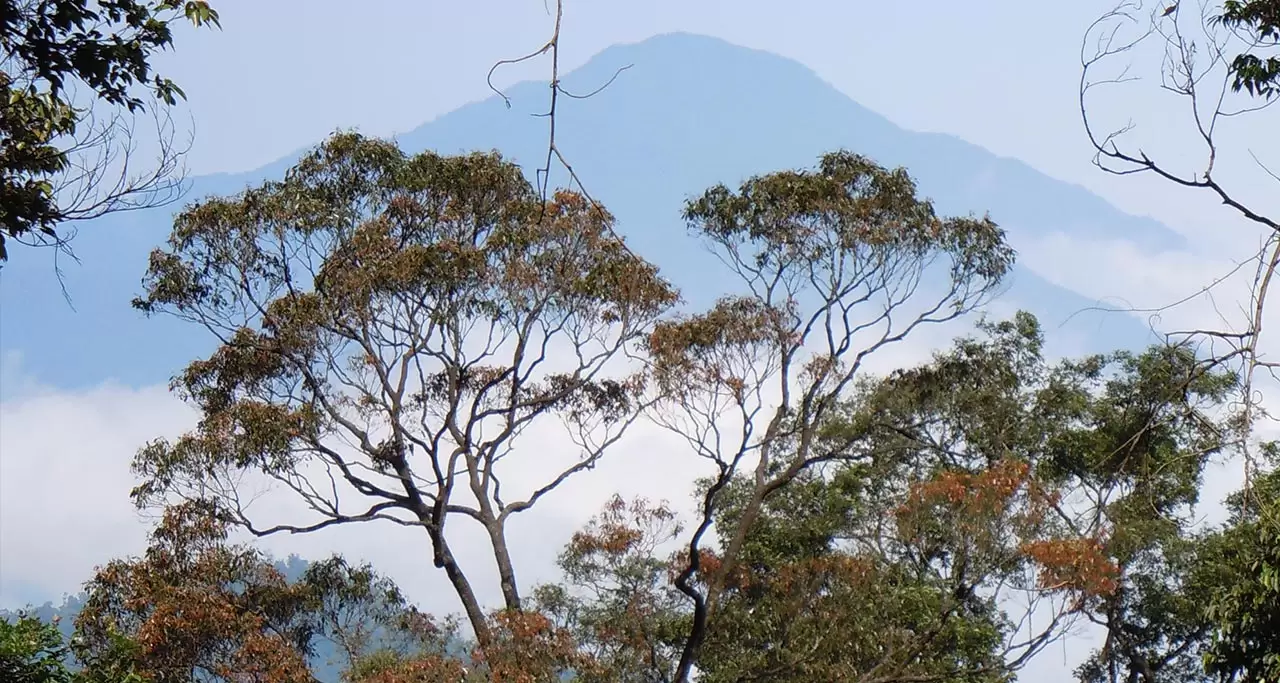 The weather in Bach Ma is pleasant from March to September. The mountain's elevation promises fresh temperatures even when the cities below are simmering. However, coming from October to January you will enjoy a peaceful and less crowded atmosphere.
6. Accommodations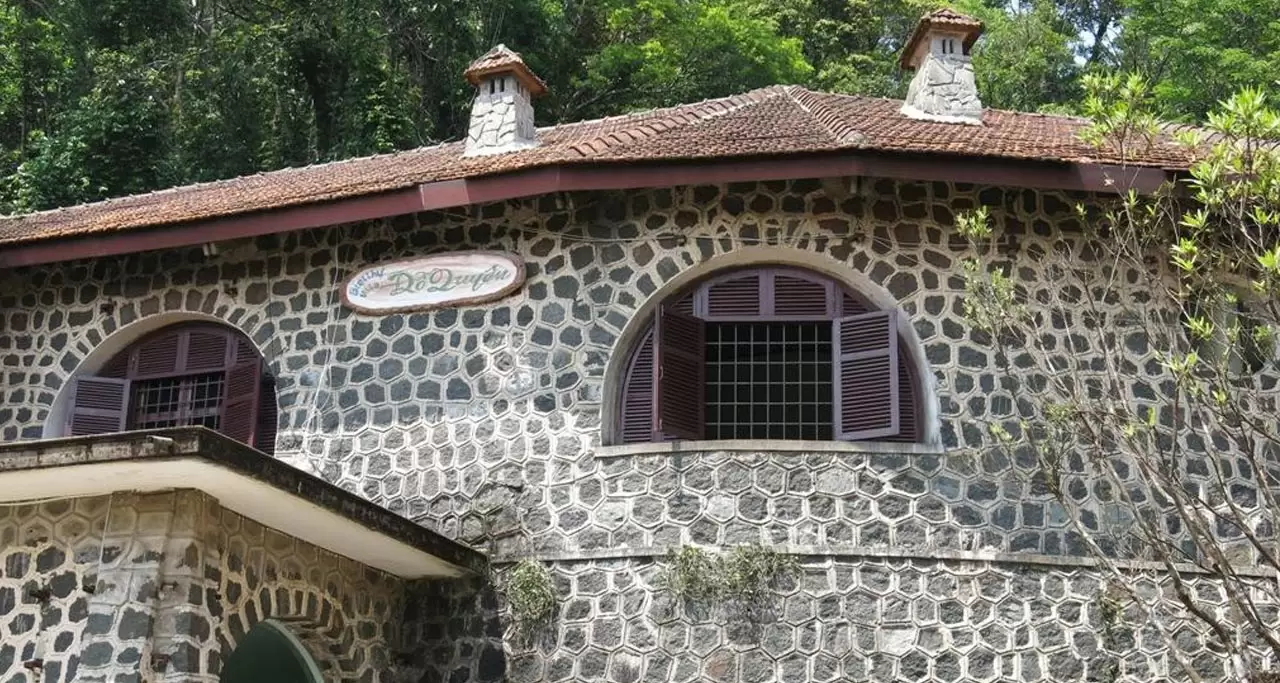 The Do Quyen Villa I and Do Quyen Villa II at Bach Ma offers full service as a 3 star hotel. Rooms are equipped with air condition, comfortable bad and room service. Rooms are often fully booked at weekend, so contact Vietnam Travel in order to book room at your desired dates.
7. What to do and see in Bach Ma National Park
Vong Hai Dai (The Sea Observation): "Vong Hai Dai" is located at 1,430m altitude on the majestic peaks of Bach Ma. To reach the summit, you will have to conquer the trail "Vong Hai Dai", one of the simplest roads in Bach Ma National Park. This is also the first place to check in when you start exploring Bach Ma National Park. From the submit, you can observe the vast landscape from all sides, all the way to the immense ocean, especially the sea of ​​Canh Duong in Hue and Lang Co in Da Nang.
Ngu Ho (Five Lakes): With a 30-minute walk, the trail takes you to a series of beautiful poetic waterfalls next to dreamy blue lakes. The Five Lakes is a group of five lakes located close to each other but they have differing heights, in which the third lake is the most beautiful, according to several tourists' comments. It has a round shape like a full moon. Water pours from a height of six meters forming a giant water curtain that is silvery white and bright under the sunlight, creating a charming scenery.
Do Quyen Waterfall (Rhododendron Waterfall): The best time to see Do Quyen waterfall is in spring. In about 300m altitude, the falls are beautiful year-round with white water foam. The reason for the name Do Quyen waterfall is there are lots of rhododendron flowers growing around and generally blooming in March. Words cannot describe fully the beauty of flowers; visitors should come to admire this.
Truot Falls: Truot waterfall is located in the buffer zone of Bach Ma National Park, at the foot of a 1,500-meter mountain range, among a lush pristine jungle region. It is called slide waterfall because big rock in the heart of the falls was created where the water forms a natural water sliding. The perennial thin layer of moss on rocks sticking just serves as greases for the waterslide.
Truc Lam Zen Monastery: At the foot of Bach Ma mountain you find Truc Lam Monastery, situated next to a lake. The structure exists out of several buildings and Buddha statues. Visitors can reach it by 15-minute boat tide across the lake and walking the stairs up to the monastery.
Discover the wildlife: Bach Ma national park has preserved more than 1400 species of plants and there are plenty of rare wildlife in which million types of birds, hundreds of monkeys. A visit to Bach Ma national park will give you a priceless chance to see these valuable floras and faunas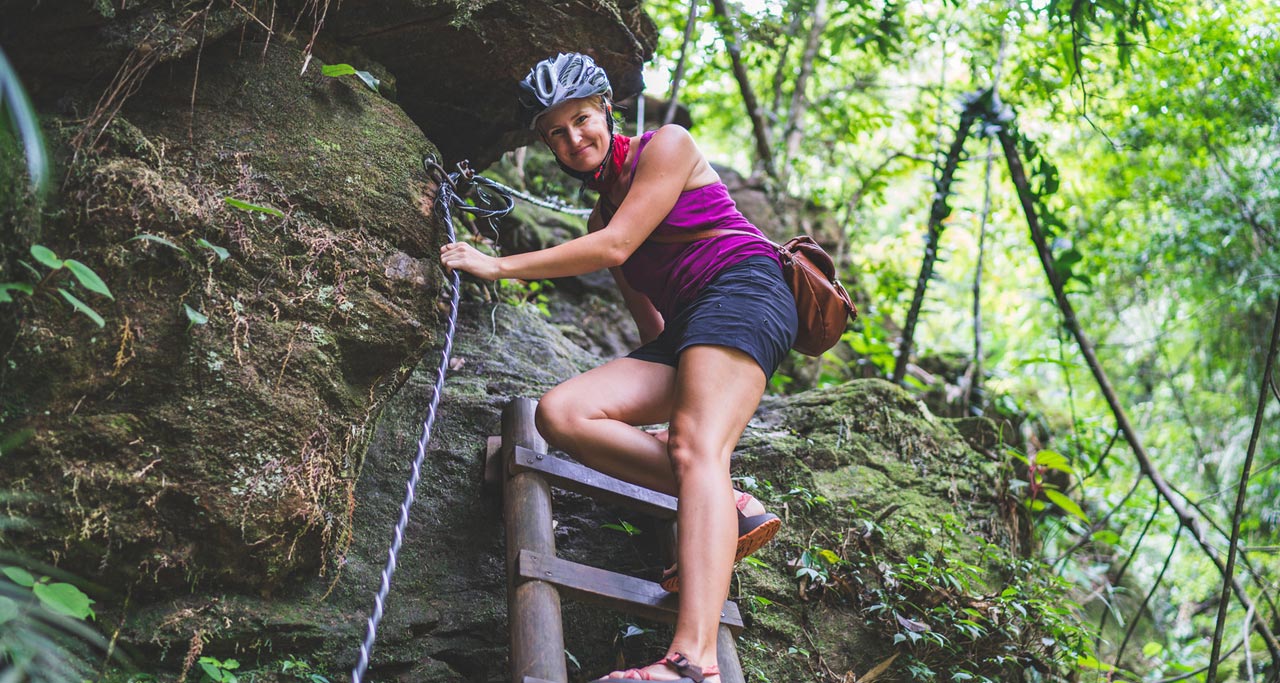 Taste the local cuisine: travelers can have a chance to taste many delicious dishes at Bach Ma Village in Bach Ma National Park with a reasonable price. Some of those are "Ca Tre Nuong" (grilled catfish), "Ga Nuong La Mac Mat" (grilled chicken with Vietnamese curry), "Banh Bot Loc" (pork and shrimp dumpling), "Banh It Tran" (Vietnam sticky rice dumpling), "Bun Bo Hue" (Hue style beef noodle), "Com Hen" (baby basket clams rice), "Bun Thit Nuong" (grilled pork noodle). Also, a Café' & Bar is situated at Bach Ma village that makes your night life become more interesting.
From Bach Ma, tourists can continue their visit nearby attractions such as Lang Co Beach, Hai Van Pass, as well as visit Hue City and Danang City. Head here with Vietnam Travel to explore Bach Ma National Park and enjoy sightseeing, hiking, swimming in one of the most beautiful parks in the country. Our Vietnamese travel consultants can also help you put together a personalized itinerary including transport and accommodation.