Best Ways To Get To Halong Bay From Hanoi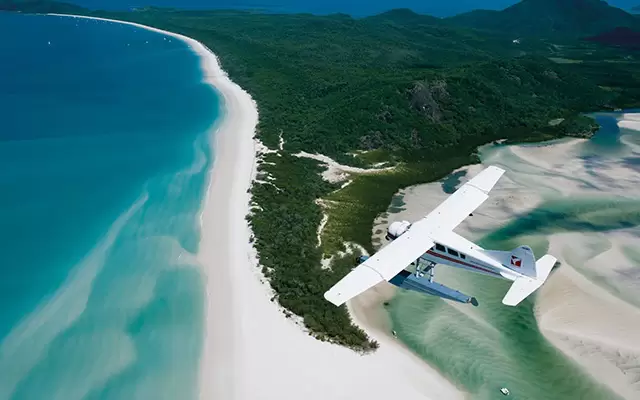 Looking for the best ways to travel between Hanoi and Halong Bay for your cruise? The most simple answer is to hire a private car with service of a local driver. But there are several options for your consideration. Check out this article for more…
Halong Bay – The UNESCO World Heritage Site, is on every traveler's bucket list when visiting Vietnam. It's a complex of thousands towering limestone islands, emerald water and white sand beaches. The best way to enjoy this natural wonder is taking a cruise trip that allows you to join in kayaking expeditions, local cooking classes, cave discoveries, cycling and visiting fishing villages. Normally, tourists often start their trips in Hanoi – the capital of Vietnam. In the past, it took nearly 4 hours via the old national route no. 18 between the two cities (170km). However, thanks to the new freeway came into operation at the end of 2018, it is really convenient to get from Hanoi to Halong Bay – the traveling time from Hanoi to Halong reduces to less than 2 hours by car only.
Don't try local shuttle bus as it's complicated and wastes your time and money. The coach mainly serves local people so sales people and drivers aren't able to communicate in English. It may cause difficulties in purchasing tickets or missing stop. Also, they leave from local bus stations which takes you harder effort to reach, making it a less convenient option.
1. Private Transfer – The most popular and convenient option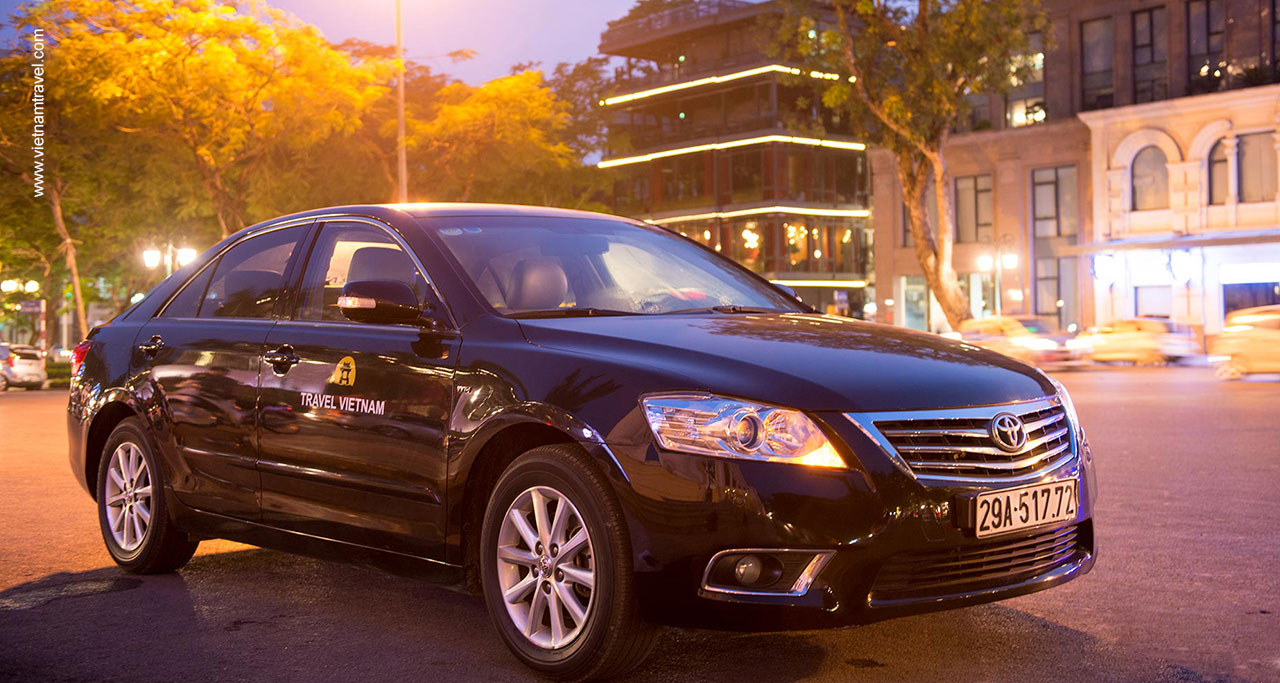 Booking a private car, you don't need to share your holiday with strangers. Door to door private car will pick you up at any locations in Hanoi and drop you off to the exact location that you want to go with a perfect timing. Vietnam Travel offers private transfer service for your Halong visit. Our vehicles such as Toyota Camry, Toyota Fortuner, Ford Transit, Mercedes Sprinter etc. are all new, modern, with A/C and seat-belts provided. In addition, our drivers are carefully chosen with experienced; all is helpful and friendly and able to communicate with you in English. We transfer you via the newest highway which takes 1.5 hours from Hanoi to Halong Bay. On the way, you can have a short break at a modern stopover for foods, drinks or hand-made souvenirs. After about 15 – 30 minutes, the car will continue to transfer you to the harbor in Halong Bay. The driver can meet you at the airport in Hanoi and transfer you directly to your desired drop-off point in Halong Bay. This is a particularly good option if you're arriving mid-morning and want to get to Halong on the same day. You can stop for some countryside pictures and your driver will be pleased with that. And we certainly don't herd you on to a multi-stop coaches, preferring to provide holidays that are individually designed for your most comfort.
2. Seaplane – Enjoy the view from the top

Catching a seaplane is an off-the-beaten experience that offers not only luxurious service standards but also spectacular aerial views of the whole World Heritage Site. Another benefit of traveling by seaplane is time-saving. With only 45 minutes, Halong Bay beauty will be presented in front of you. It's also Once-in-a-life time amazing experience from the sky, with thrilling water take-off and landing. A seaplane trip is totally worry-free for travelers as the aircrafts have met the strictest requirements by Federal Aeronautics Associations, International Civil Aviation Organization and Civil Aviation Authority Vietnam. Every flight is crewed by an International Captain and a Vietnamese first officer who are well-trained on safety and emergency procedures.
Air fares depends on your travel time and your package choice including Hanoi – Halong or vice versa (with scenic in Halong), Hanoi – Halong transfer only, Scenic flight Halong in 25 minutes. Luggage allowance per person is 7kg which includes both checked and carry-on luggage. For Hanoi – Halong or Halong – Hanoi flights, the seaplane can typically carry up to 8 adult passengers (with luggage). For scenic flights in Halong Bay, seaplane capacity is 12 adult passengers (without luggage) per aircraft. Besides scheduled flights, you can charter your own private plane for your most comfort.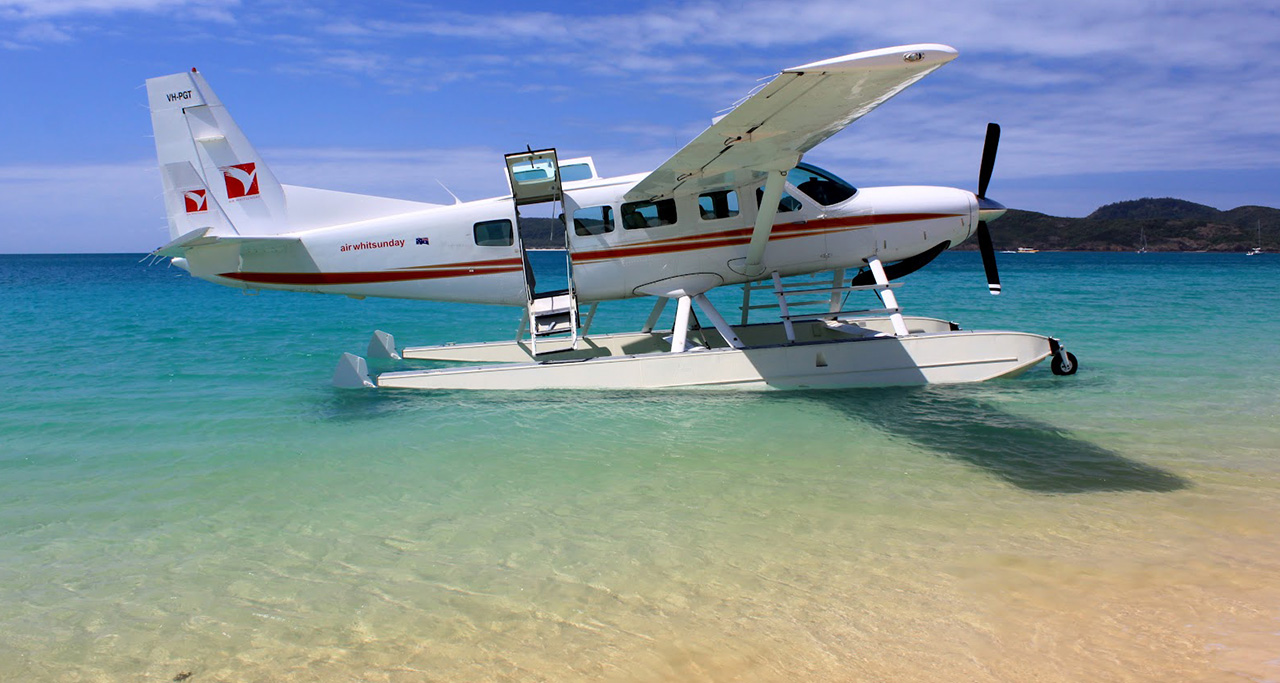 Pro-tips:
– Bring your passport to check-in.
– Show up at the check-in counter at least 45 minutes before departure time.
– Luggage allowance: 7kgs/ passenger (not applicable for infant). Excess luggage will be on standby.
– Transfers from your hotel in Hanoi City center to Noi Bai Airport and vice versa should be booked separately.
– You may book one way flight only (to Halong or back Hanoi), and one way by car.
– Check-in locations:
– Noi Bai Airport: Counter 109, Domestic Hall E, Terminal 1, Noi Bai Airport.
– Halong: Villa T7, Tuan Chau Marina, Halong City.
How to book a flight from Hanoi to Halong Bay? Contact us for the best rates and suitable flights and transfers arrangements.
3. Cruise shuttle bus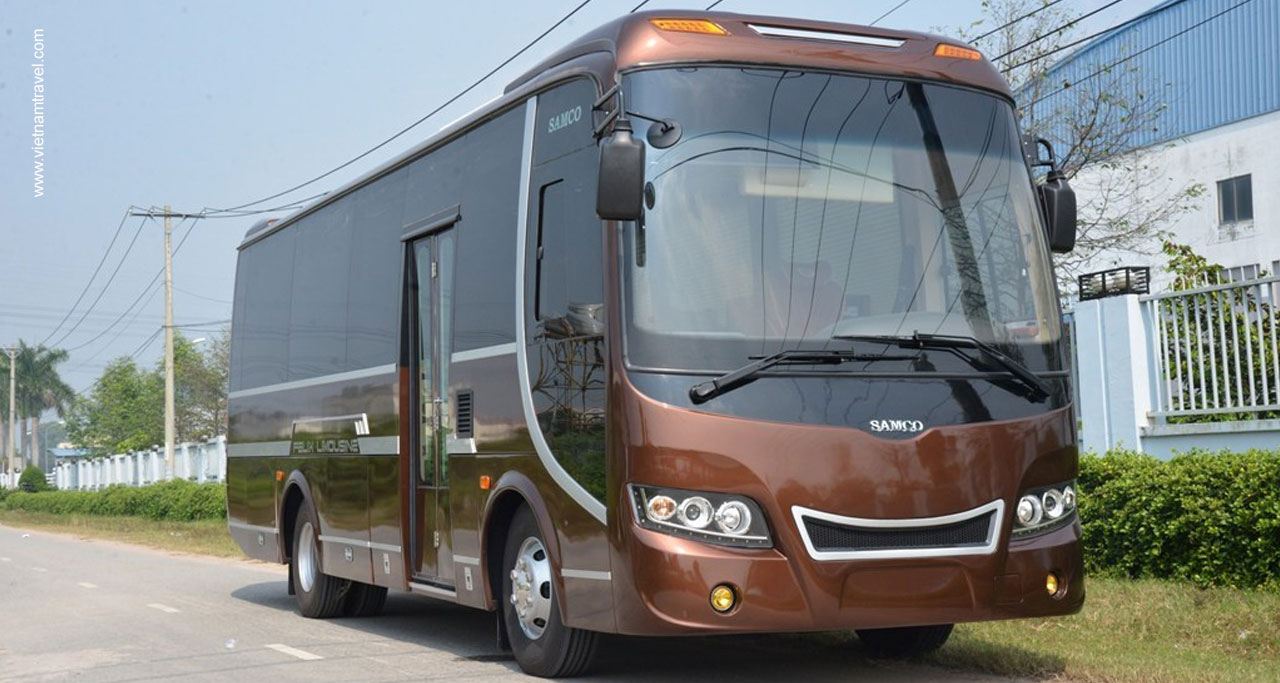 Another convenient transportation is cruise shuttle bus. It accommodates a small group of people with comfortable seats and convenient amenities. It takes around 3 hours to travel to Halong Bay from Hanoi or return. Cruise's shuttle bus only pick you up/drop you off at hotel in Hanoi Old Quarter, not Hanoi Airport or train station. Some shuttle buses only pick you up at their office. However, the bus will pick up guests around the Old Quarter of Hanoi, so if you do not mind waiting for it or sharing the transportation, go for this choice.
– Pick-up time: around 8-9.30 A.M.
– Drop-off time: 2.30-3.00 P.M.
Your Vietnam holiday won't be completed without a Halong Bay trip. Still wondering about a suitable cruise between hundreds of them on the bay? Please feel free to contact our cruise specialists taking care of your travel interests and the best transfer options.