Packing List for Female Travellers to Vietnam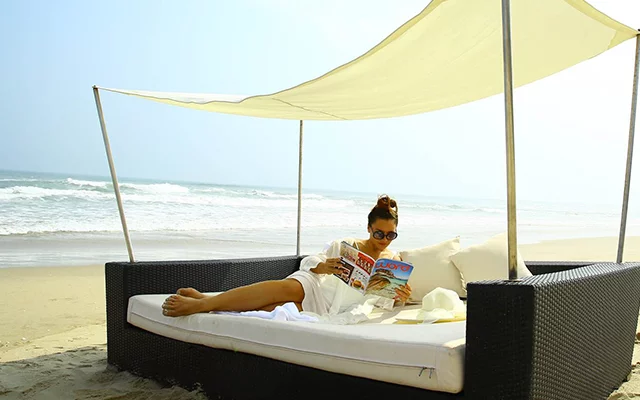 Vietnam is a friendly nation, traveling in Vietnam is safe and convenient for female visitors. The country is small and long and about the size of California state. The weather varies from North to South, from highlands to beaches. Depending on when and where you plan to visit in Vietnam, you should prepare suitable clothes and other items. Here below is the complete guide to let you know what female visitors should bring along for Vietnam trip.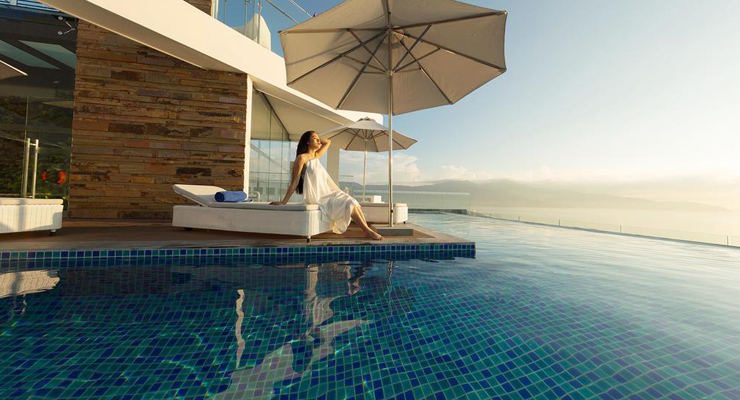 Weather & Climate
Firstly, you should have some ideas about Vietnam's weather. It is typical type of tropical weather. But the country is long and we could divide Vietnam into 3 parts below:
* North Vietnam (Hanoi, Halong Bay, Sapa, Mai Chau, Ha Giang…): It can be quite cold, damp and misty from November to March with temperatures ranging from 17-22°C, but it's also possible to experience lovely sunny, cloudless days during this period. From May to September is hot, humid and showery. So you might need warm clothing in winter time and a waterproof jacket in case of rain, but these can be cheaply purchased locally.
* Central Vietnam (Quang Binh, Hue, Danang, Hoi An, Nha Trang…): The hottest months are from April to August and average temperature is around 30°C. The rainy season is between September through to December. Traditionally, this period sees monsoon rains and occasional typhoons that can cause flooding in the area.
* South Vietnam (Saigon, Cu Chi, Phu Quoc…): It is generally dry from November to April. Early May to October is monsoon season with the highest precipitation in July and August. South Vietnam region has an average year-round temperature of 30°C.For your Vietnam packing list, you want to make sure you have lightweight, loose-fitting clothing that you can layer. With a diverse climate, you'll need to prepare for the humidity, rain and chilly evenings.
Read more about Vietnam Weather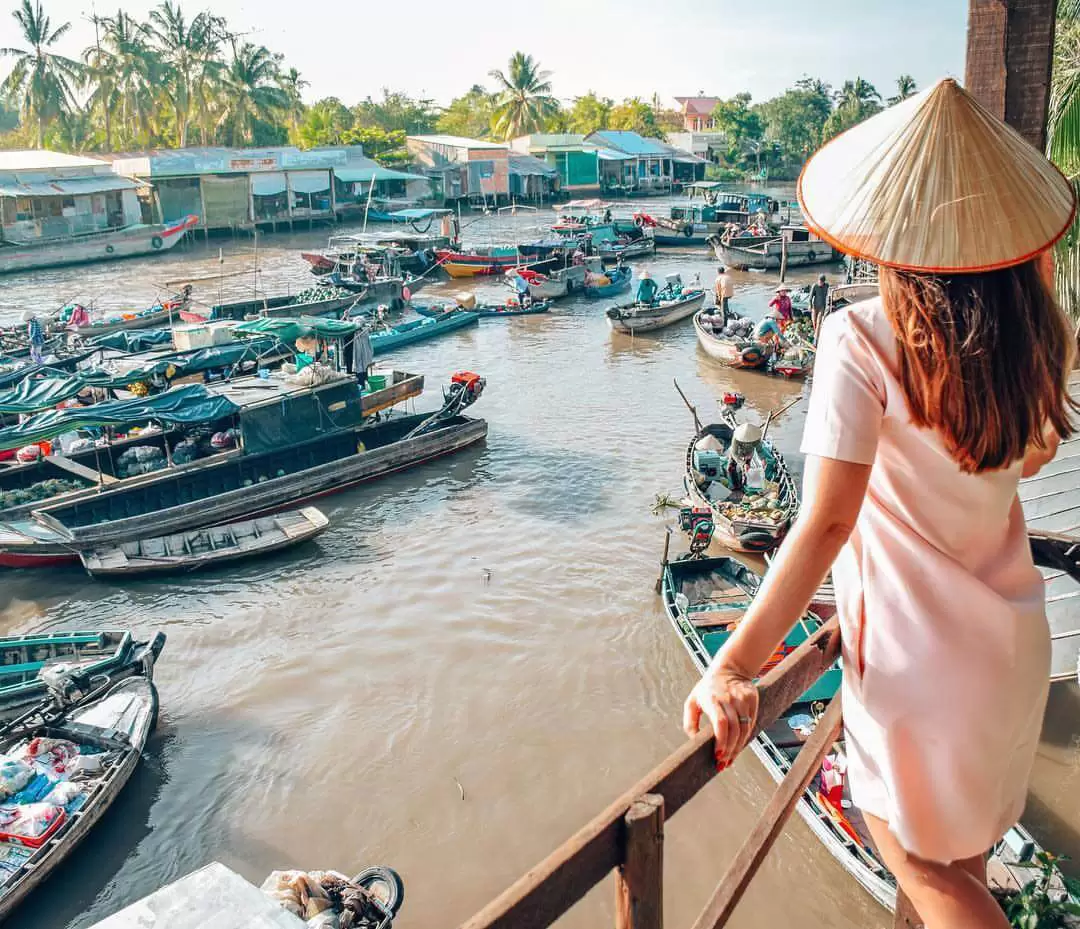 What type of Clothes should I bring for the trip?
– Hiking pants: for hiking, trekking at mountainous area such as Sapa, Ha Giang, Mai Chau…
– Jeans/ legging: It will be cold in winter time of North Vietnam so prepare at least one to keep you warm.
– T-shirts: A breathable lightweight T-shirt is a must, which you can wear for sightseeing.
– Long sleeve T-shirts: You will need it at chilly nights.
– Shorts & tank-tops: These items are perfect for sport activities. Remember not to wear them when visiting temples, pagodas and any sacred places in Vietnam.
– Skirt/ dress: You may need a dress for some formal event like New Year's Eve party, Christmas..
– Bathing suit/ swimsuit: Vietnam is famous for many beautiful beaches and islands so spend time to swim or take part in some water sports like snorkeling, diving…
– Rain jacket: From June to October is rainy season in Vietnam but it does not rain all day. Rain pours down 1-2 hours and after that the sun appears… You can totally buy rain jacket at shops in Vietnam. It is very cheap.
– Light jacket or hoodie: If you travel to North Vietnam in cold season, between November and March, you should pack some warm clothes, especially it becomes colder at mountainous area.
– Underwear: Of course, this item is indispensable.
* Note: Laundry service is available at hotels in Vietnam. You could also find many laundry shops near your hotels with reasonable rate just about 1 USD/ kilogram. So don't bring too much clothes, just enough to wear and use laundry service to save your luggage's space.
Footwear
– Flip-flops: Bring a really cheap pair of flip flips for the beaches or wearing in rainy days. Or you can buy a pair at many shops in Vietnam.
– Hiking shoes: A pair of hiking shoes is an absolute must for trekking/ hiking on off-the-beaten tracks in Northeast region of Vietnam.
– Sandals/flats: These will be what you wear in sightseeing days around Hanoi, Hoi An, Hue, Saigon… The sandals should be lightweight and comfortable.
– Heels (optional): You may need it to wear with dress when attending big parties during your trip in Vietnam such as Lunar New Year's Eve….
– Walking shoes are recommended for most of the trip in Vietnam.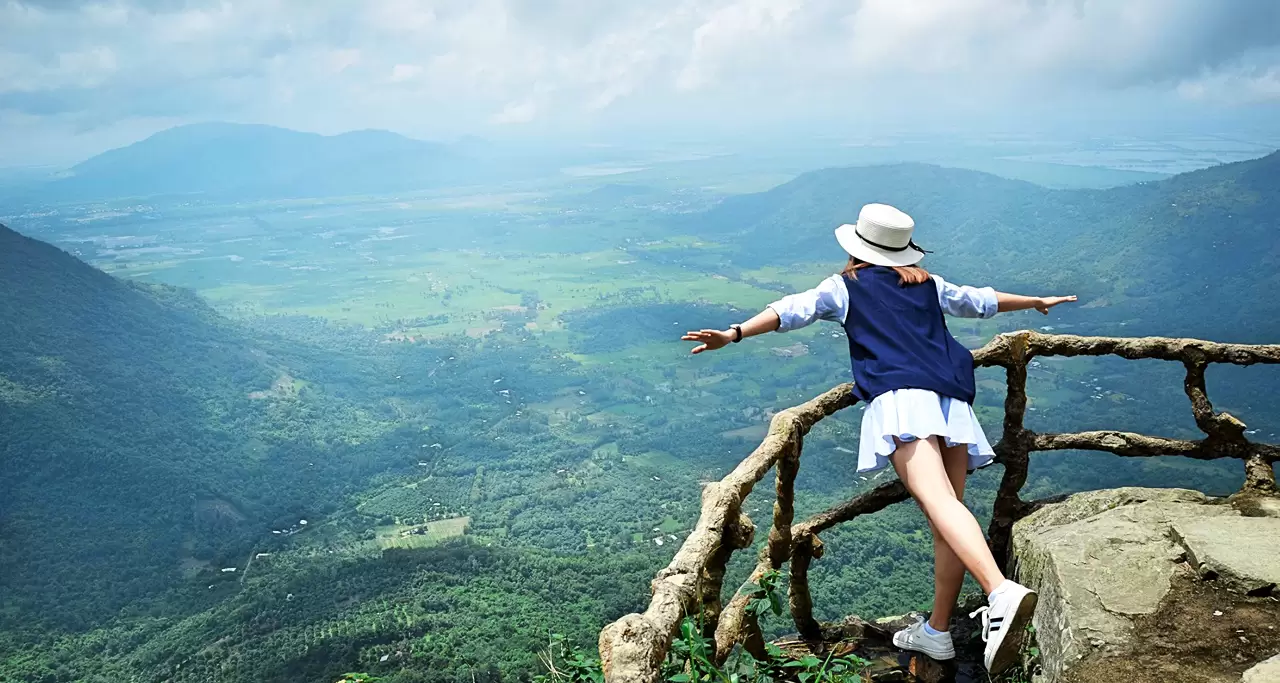 Toiletries
– Toothbrush, toothpaste, body wash, shampoo and conditioner…: Though hotels provide these items, you can bring your own things to reduce single-use plastic and help to protect environment. It's helpful to buy refillable bottles than to bring full-sized toiletries with you.
– Sunscreen/ sunblock: In spite of cloudy days, you should apply sunscreen to protect your skin from UV rays. You can bring a small bottle as it is quite easy to buy at many places in Vietnam.
– Mosquito/ insect repellent: Mosquito can be found more often in summer time in Vietnam than any other time so you should apply insect repellent when traveling to mountains or Mekong delta. However, do not worry much about mosquito. There is no malaria in Vietnam.
Other essential items
– Sunglasses/ sun hat: to protect your eyes from the dust and the glaring hot sun.
– Backpack/ bag: A big enough backpack to carry all your belongings safely during your day tour is a need. It should be a lightweight, foldable bag, preferably waterproof just in case of spontaneous shower.
Electronics
– Lightweight laptop (optional)
– Camera with enough data room and battery.
– Smartphone
– Chargers
– Plug converter/ adapter for your electronics: Vietnam uses 220 volt and the standard frequency is 50 Hz. You will require a voltage converter for 110 volt devices. Two-pronged plugs are common in Vietnam.
Travel documents
– Passport: Check your passport carefully to make sure it is more than 6 months valid with at least 2 blank pages. You may bring some copies with you would be pretty convenient.
– Vietnam Visa: You can obtain Vietnam Visa well in advance to arriving or get it upon arrival at airport.
– Passport photos for applying Vietnam visa upon arrival.
– Cash, debit card, credit card: You can withdraw money from ATMs in Vietnam ( in local currency is VN Dong), exchange local currency at airports, hotels or banks.
– International driving license: if you want to hire motorbike or car in Vietnam.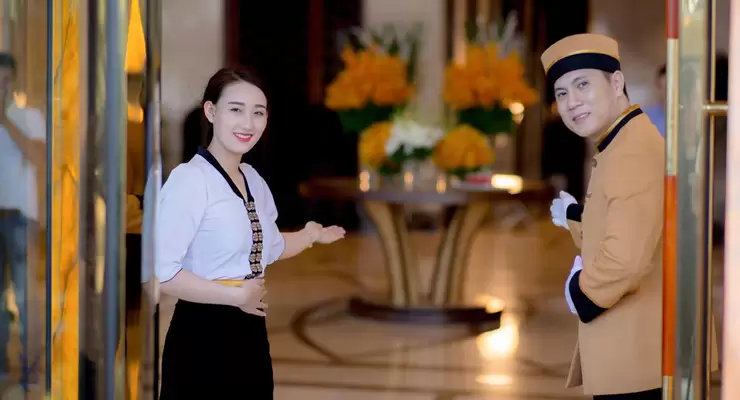 Basic medicine
Vietnam will likely have most medicine you need but you should bring your basic first aids  and some kinds of medicines for your common use such as headache, stomachache, flu…
It is better for you to have doctor advice for vaccination.
In conclusion, there is no exact particular packing list for all women. I listed all things above and you could decide to bring whatever you would need.
The travel document and especially day by day itinerary are necessary in your back bag. If you would need any help for a local Tour Operator,  please contact Vietnam Travel's dedicated travel consultant team for further support.