Vietnamese Coffee Culture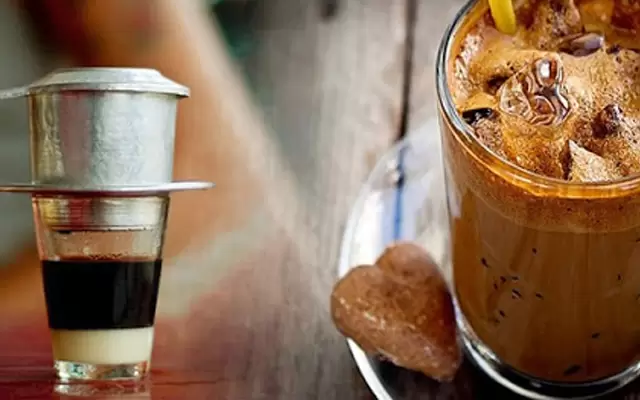 What make the culture of Vietnamese coffee? That could be the passion for coffee, the style of coffee and the coffee shops.
Vietnam is the third coffee producer in the World after Brazil and Columbia. So it is no surprise that Vietnam is a coffee lover's dream destination. And, it doesn't stop at just the country's famous beans. You'll find so many cafes in this country in many different style from countryside's to cities and from delta area to the mountains. In each province the taste and coffee style is also different. They all make the culture of Vietnamese coffee.
Southern Vietnamese prefer iced coffee. Northern Vietnamese like strong coffee in the "Phin". Some of them like coffee with sweeten condensed milk.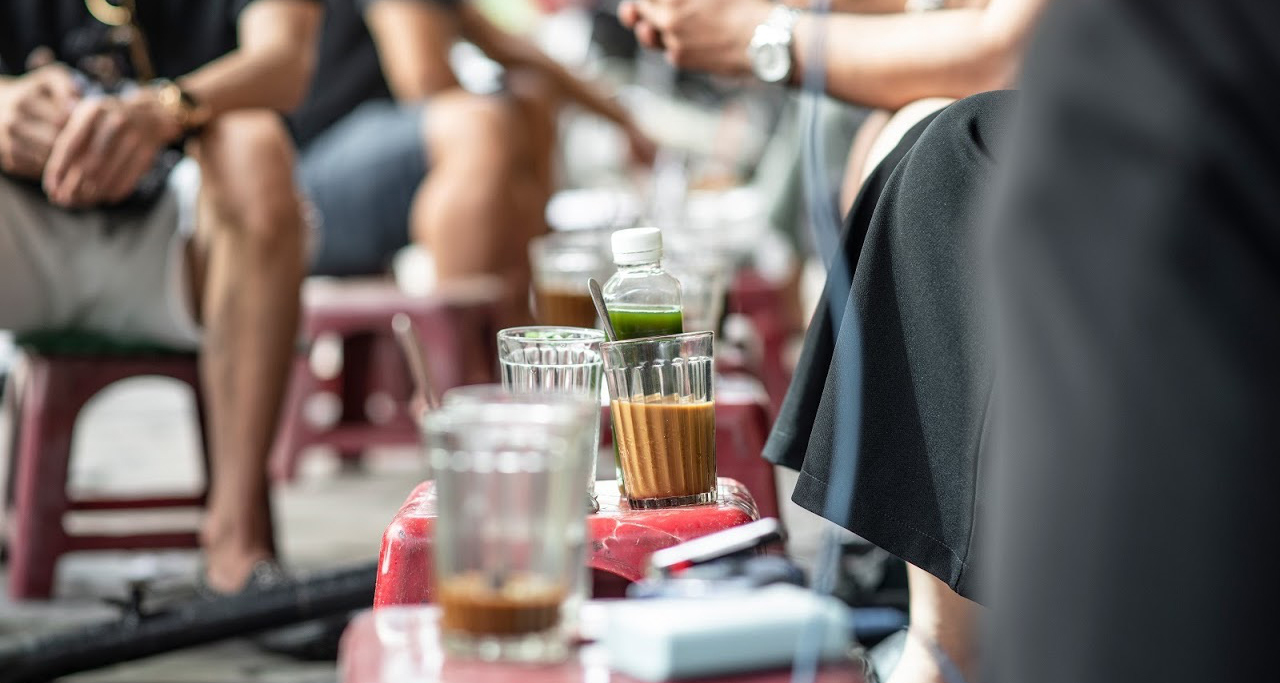 1. How Vietnamese drink coffee?
The way Vietnamese taste coffee is far different from Caucasian, They serve coffee in their own style similar to French but French often serve coffee when they start a day but local Vietnamese drink coffee any time of the day.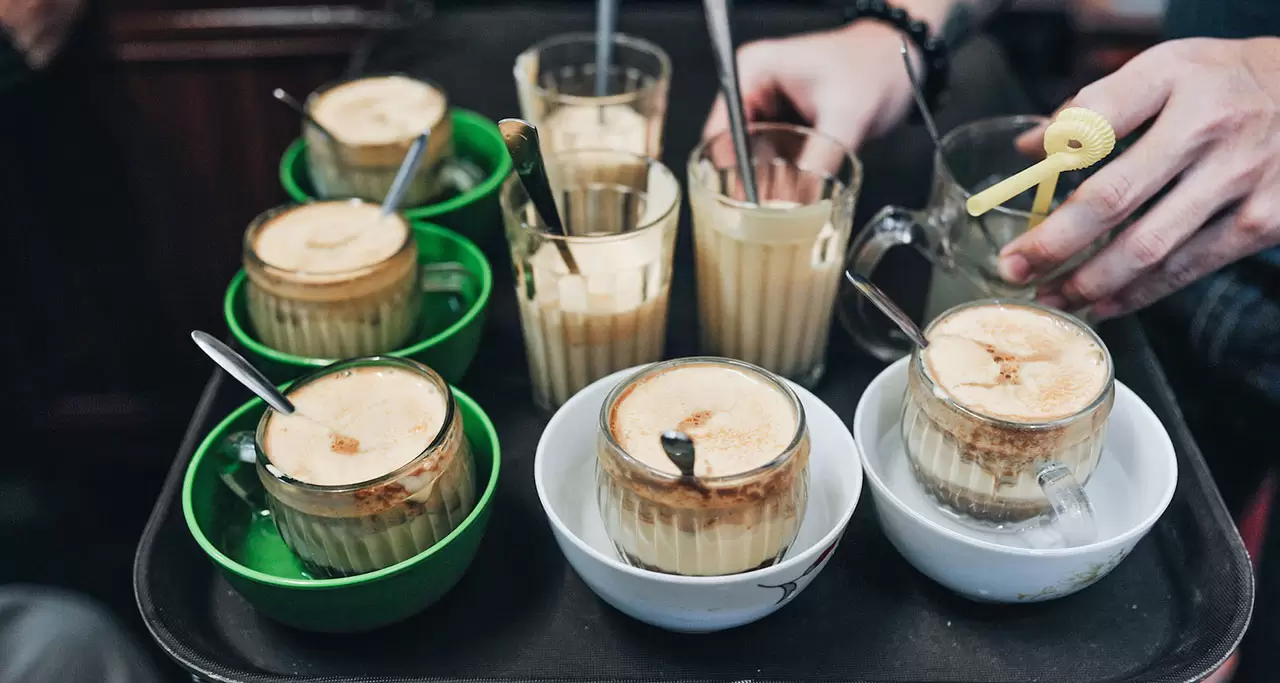 Local prefer coffee slow, Strong & Sweet. The way they taste coffee takes time and often serve when reading newspapers, listen to music, working or chatting with friends. Sometimes they seat by themselves and think of life, people and waiting for their coffee slowly dripping in the filter. Noise is not prefered in the local coffee culture.
2. History of Vietnamese Coffee
In 1857 French missionary brought coffee to Vietnam, It first grow in Ninh Binh, Thanh Hoa, Nghe An provinces. Later they found the best place in Vietnam to grow Coffee is red soil in Lam Dong, Dak Lak, Dak Nong, Pleiku.. in Central highland of Vietnam.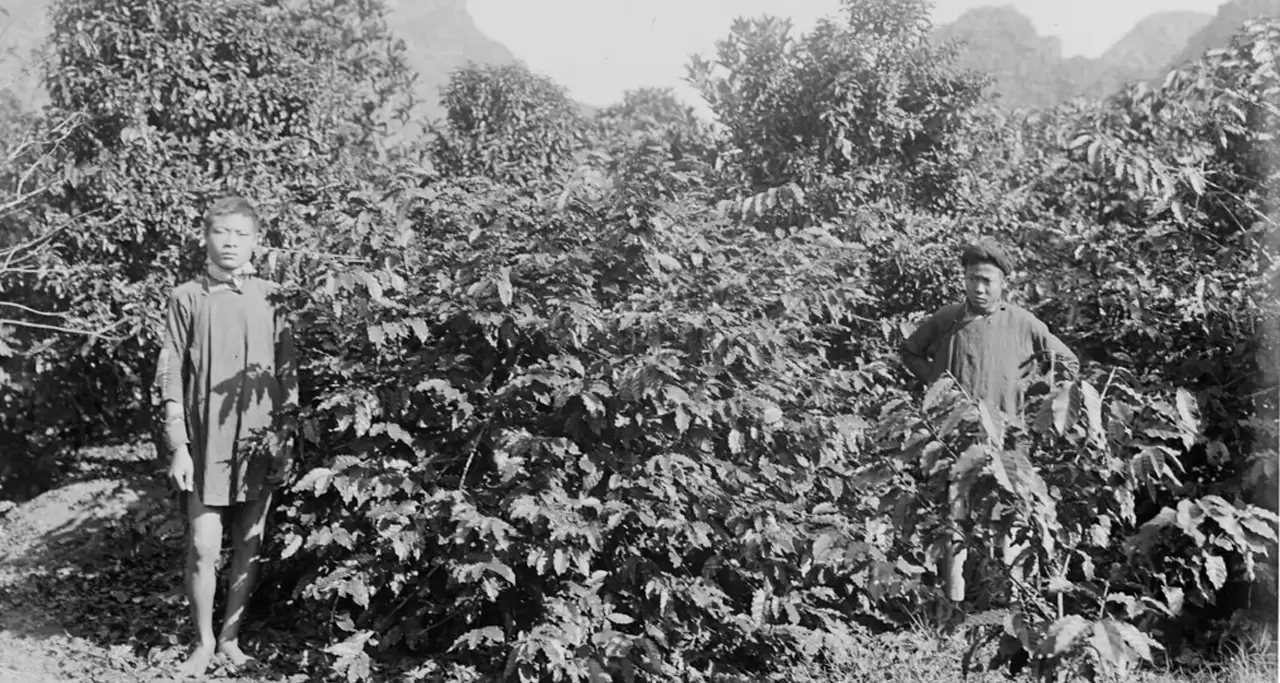 In the first stage coffee is reserved for the top class, officers and some selected city people. Later when it produces widely cross in this tropical country, coffee become more popular drink among the local. The main beans growing in Vietnam is Arabica & Robusta. There are many popular local brands that brought lots of dollar to the national economy as Trung Nguyen, Vina Café, Emo Café, Nes Café…The atmospheres of the café will make great impact to their coffee.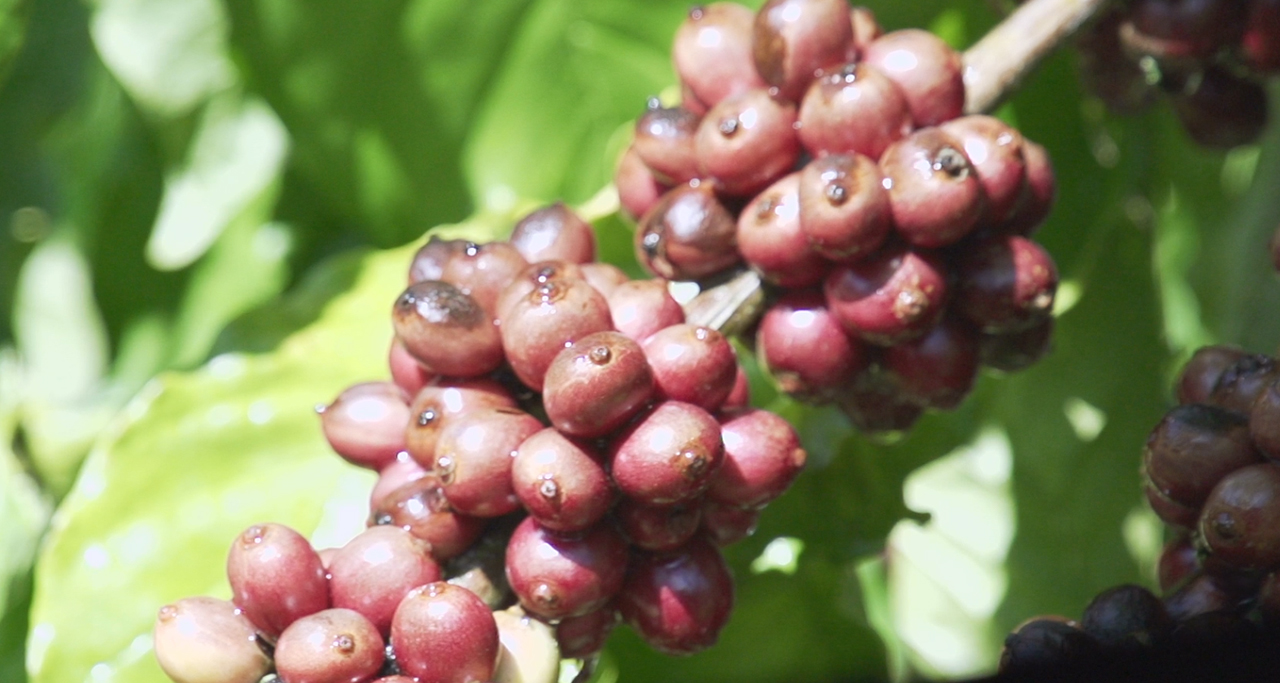 Most of local prefer " Ca Phe Phin" filtered coffee. They use the Filter.First they let the coffee power absorb the boiling water then they will pour the boiling water on the top then wait each drop filtered in their cup. Listen to coffee dripping or even counting the drop is favorite things of local coffee drinker. To make their own coffee more attractive, their cup of is kept in the bowl of full boiling water to ensure it is warm from beginning to the end.
Read more: Hanoi's best coffee
3. Old coffee style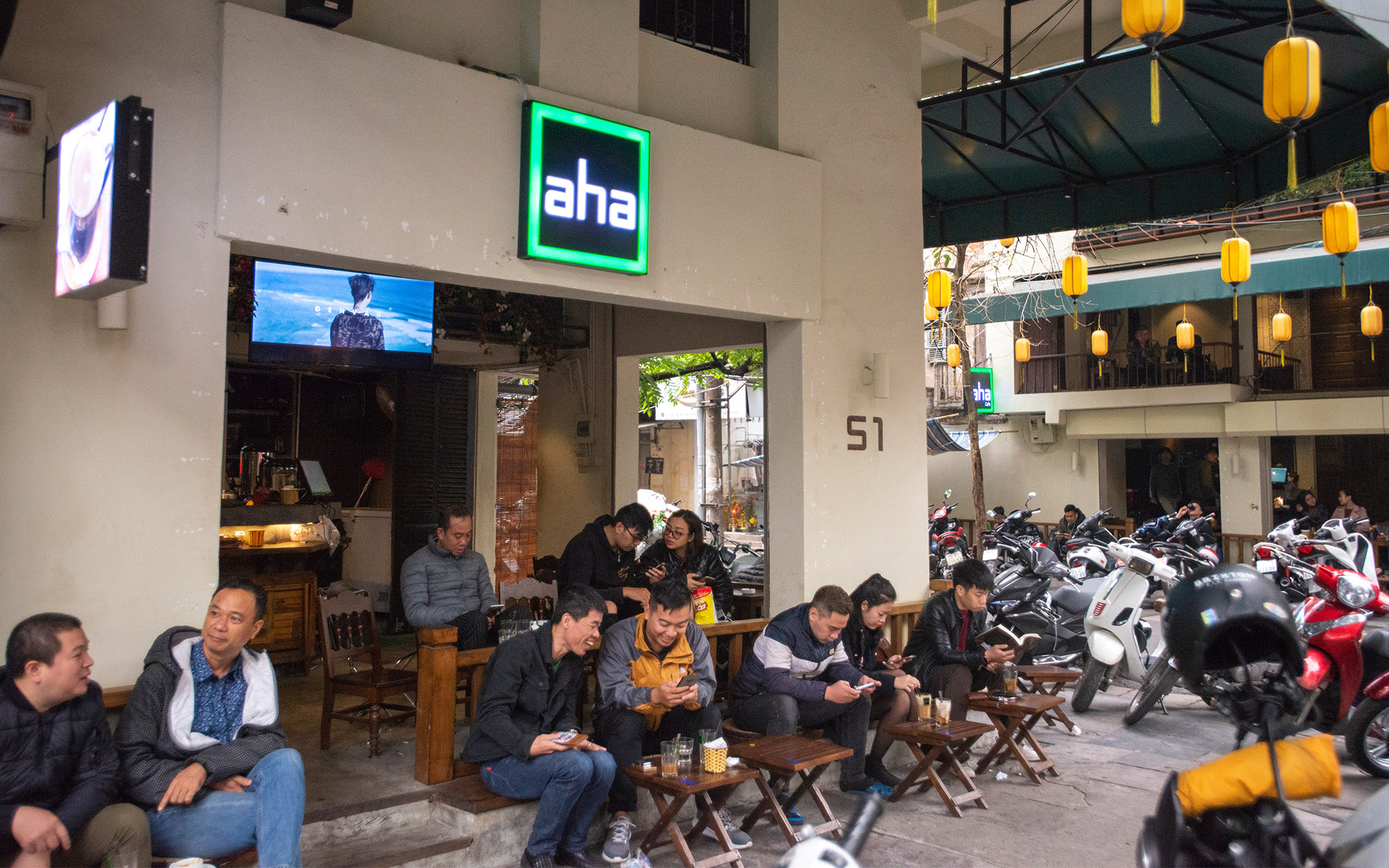 In the years of 70s and 80s of the last century. Existing the little made ship cafes. Normally located by the sidewalk with little seats no design and no style at all. They are hiding by the trees or small lanes. Local has name for it" Ca Phe Coc". At that time in Hanoi or Saigon streets, you find lots of Ca Phe Coc. People serving coffee and don't even care about the traffic passing
4. Vietnam café today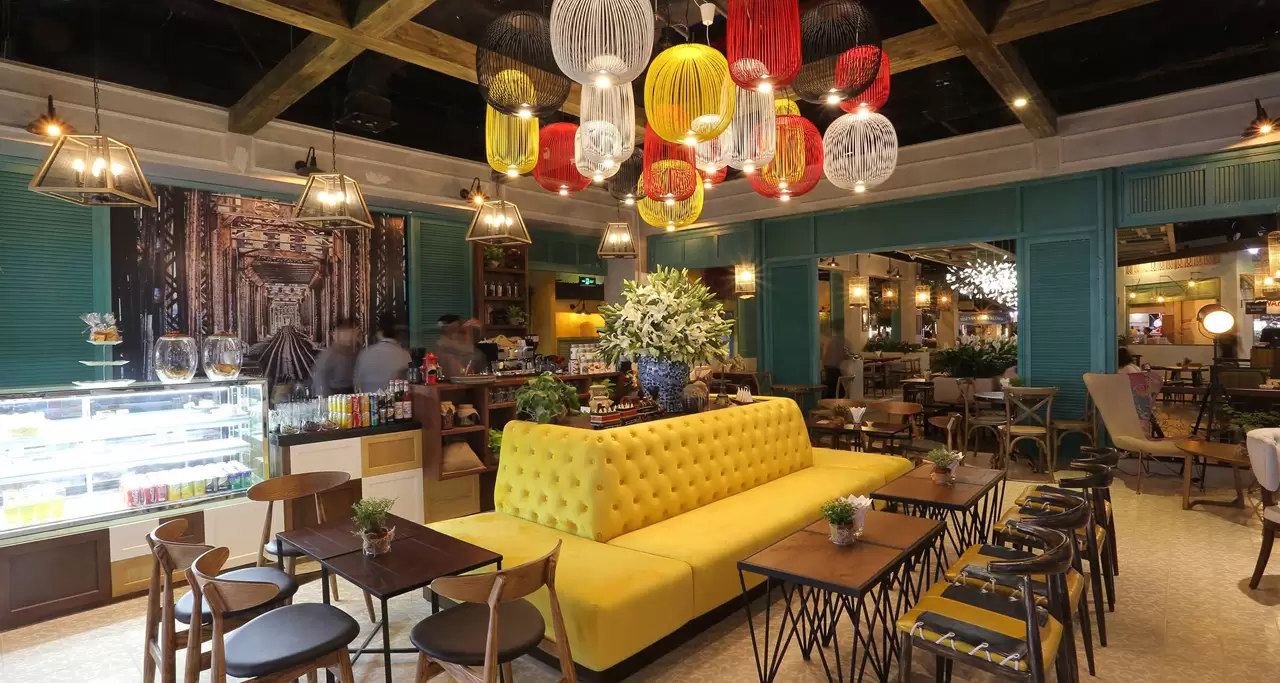 By the time, this image become part of local memory about the café, nowadays people still look for this type of café for coffee and socialized place.
From the years of 2000, there is a huge change of café. The old style is missing and local like thee café has free wifi, with music and good space, nice design and good atmosphere. Ca Phe Coc is still existing but could be found in the small number.
When Vietnams say" Di Ca Phe" (translate literately Go Coffee) Now they mean go for coffee AND meet friends or work or relax… There are so many types and styles of café now. There are Café & Book, Café & Pets, Café & Office…to satisfied the new passion of local coffee drinker.
Local coffee lovers now drink their coffee with The Taste and Eyes. Not only drink it, but feel it and see it. Price of each coffee has been increasing much. Not only the cost of coffee as it was in the past but services fee and fee for location. Local drinkers expect their coffee is good and beautiful.
There are many new brand imported to Vietnam as Espresso, Cappuchino, Latte, Americano… Old traditional coffee has gone a long way to become an art of coffee in Vietnam today.