Hanoi 's best coffee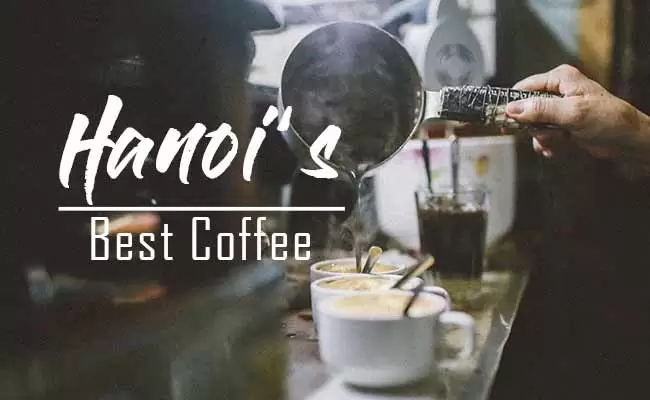 When you plan a holiday to Vietnam, it would be a good idea to spare one or a half day in Hanoi and discover the city of more than 1000 years in the slow pace and find the hidden charm of this capital more than a regular visitor. In this article I am talking about Hanoi 's best coffee.
In the middle of 19th century, French brought coffee to Vietnam. They first plan them in Phat Diem area about 3hour drive from Hanoi. In the first stage, it seems it didn't work as the land there is not for coffee. Soon enough they found the fertile –red soil in the central highland of Vietnam is ideal for coffee then coffee plantation grow widely in the vast area of Lam Dong, Dak Lak, Dak Nong and Pleiku. Recently they could grow excellent coffee in Dien Bien Phu and Son Lo province too.
Nowadays, Vietnam become number 2 or number 3 coffee producer in the World just after Brazil and Columbia only with export of more or less 2 million tons a year mostly Arabica and Robusta bean. 

If you are visiting Hanoi, you will find cafe is everywhere. Both local and visitors alike enjoy it any time of a day. Café become the meeting point and also the socialized place of local. You could choose from the well finished spacy luxury café to the small table by side walk with little tiny plastic or wooden seats.
There is plenty of coffee for your choice, each place could serve from one to many type of coffee.
1. Vietnamese Iced Coffee (Ca Phe Sua/Den Da)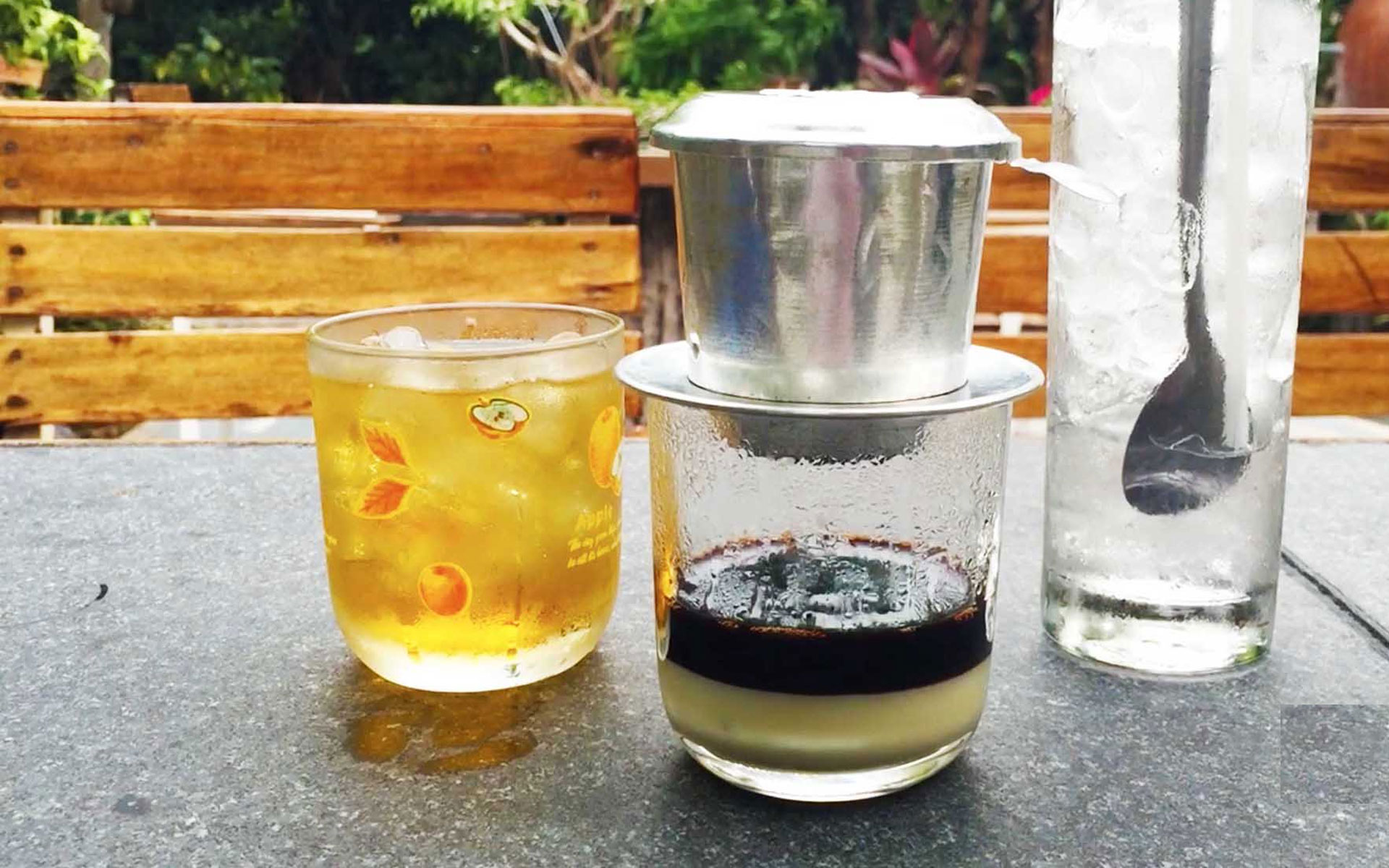 A friend of mine give me the tip how to make this coffee. I have not had any chance to make it at home so find this most popular coffee near work place is my choice.
This is mixture of dripped coffee with sweeten- condensed milk and some cubic of ice. Most of the café make it in advance then re-heat it when guests order. With pretty much percentage of caffeine in it, this drink is perfect way to start a day. Just use the little spoon stirrup the ice and wait for it melting in your coffee when you enjoying every drop of this mixture. There are 4 versions of this coffee with or without milk and you could serve hot or cold.
2. Egg Coffee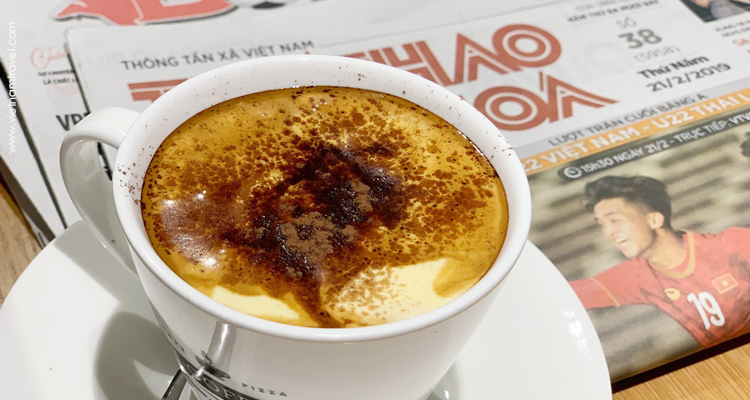 "Cà Phê Trứng," or Egg coffee, is a Hanoi specialty. A creamy soft, meringue-like egg white foam is perched on dense Vietnamese coffee. While venues across the city now serve it, Cafe Giang claims to have created it. There is hot and cold versions and the hot one seem to be more popular. It now become one of a must try when you visit Hanoi.
3. Iced Coconut Coffee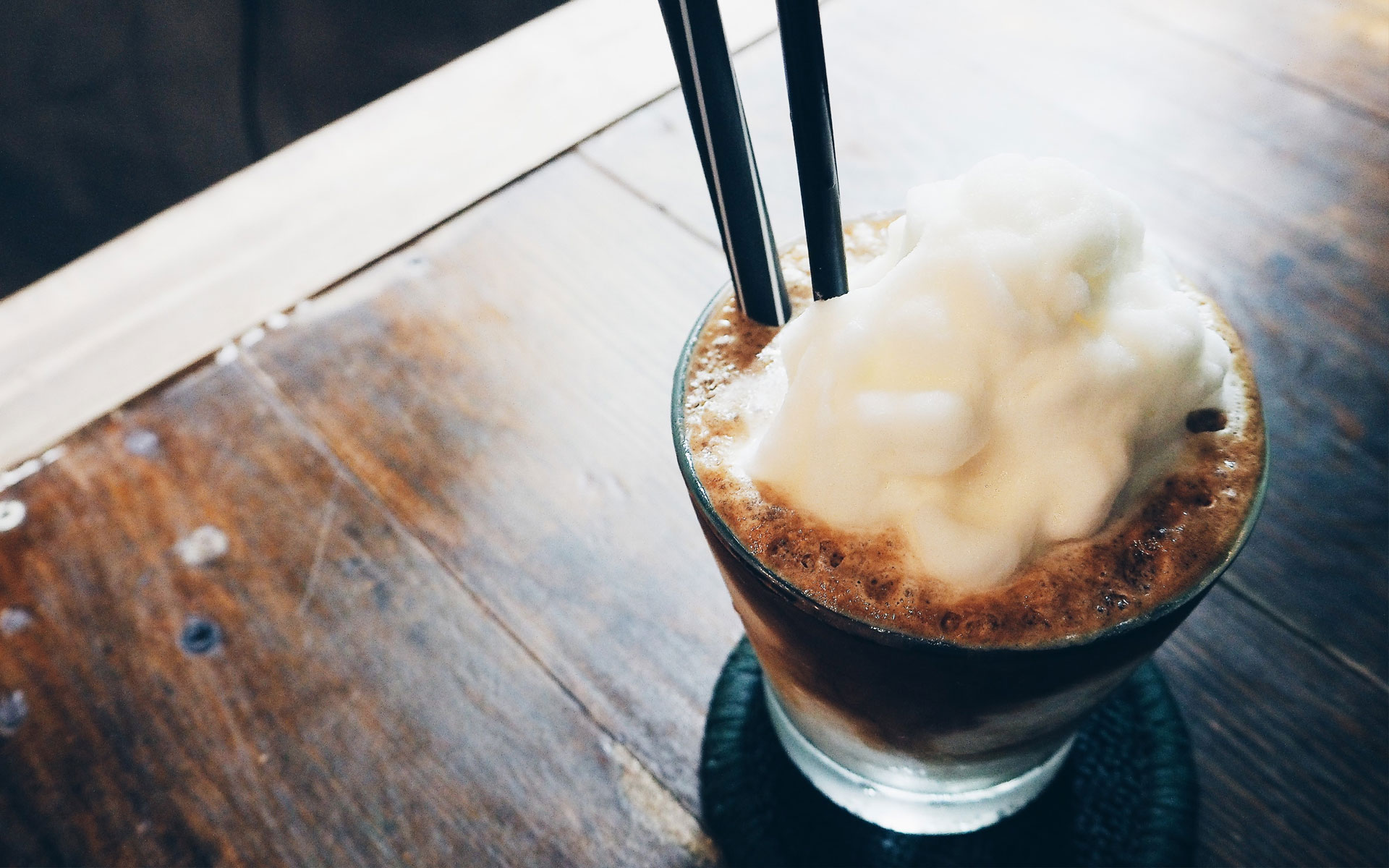 More like a frappe, coconut coffee — or ca phe dua da. Vietnamese drip coffee was introduced by the French and is something wonderful that has lingered on and become a big part of Vietnamese culture. Hot. Iced. Milky. With condensed milk. With whipped egg. With yoghurt. You can use plain yoghurt instead of the coconut cream here – you may just need a little extra swizzle of condensed milk. This is truly lovely in the summer heat.  Vietnam travel highly recommended. Don't leave Vietnam without trying one.
4. Iced Yoghurt Coffee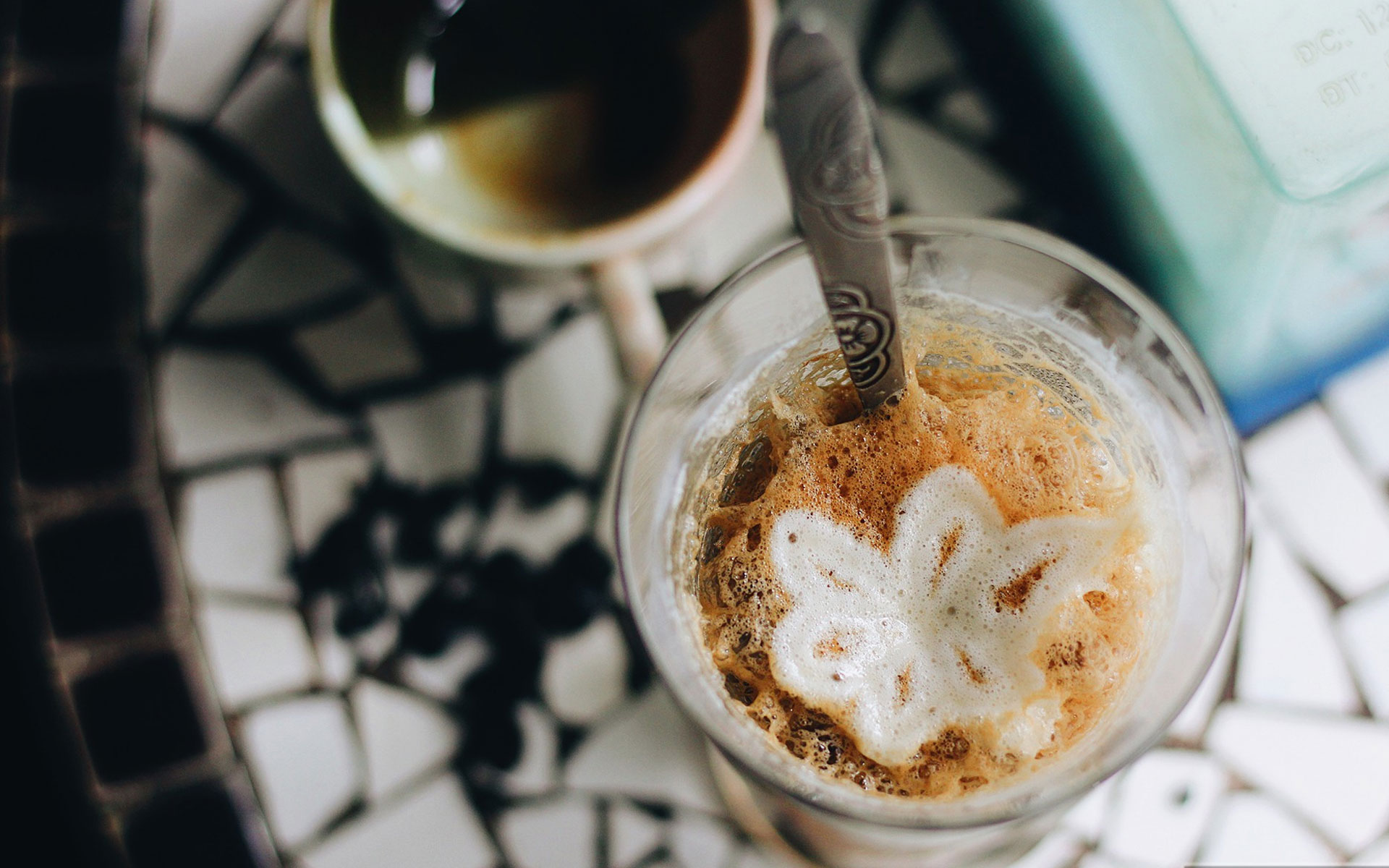 You might hear about the strong and delicious favor of Vietnamese coffee all over the world. However, do you know Vietnam has used coffee to create so many type of beverages. The combination between coffee and yogurt will make a energetic morning. Otherwise, you may know the effectiveness and health benefits of coffee and yogurt to our health.
Conclusion:
It is hard to say where server best coffee in Hanoi as each place has its own technique & secrets to keep their clients want to comeback. When you have guide of Vietnam Travel sharing coffee stories or stories of life and people of Hanoi while counting the drop of coffee will make your visit to Hanoi memorable. Perhaps it would be a good recommendation when your family, friend plan a trip to Hanoi or when you come back this city again.
-By Jennifer Collin Feb 22nd 2019-