Vietnamese Spring Rolls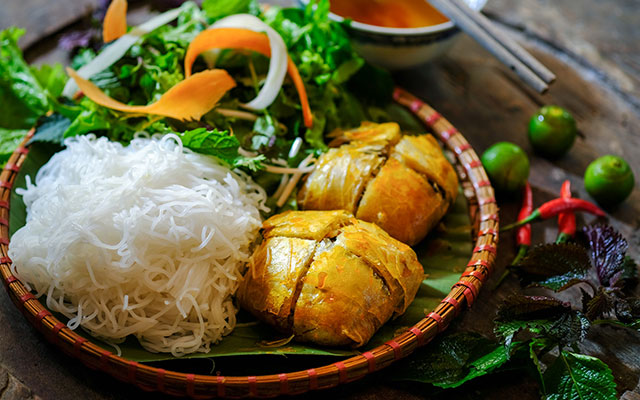 Vietnamese Spring rolls is one of the healthiest Vietnamese foods. Both local people and Visitors love them. Vietnamese Spring Rolls goes with lots of fresh vegetable and other ingredients. You could have these rolls for lunch or dinner or even finger food at the afternoon tea and pre-party.
There's a Vietnamese food with its beautiful name – spring rolls is listed in the world's top 10 culinary dishes regarding to their travel voters. Coming to Vietnam, you may find out distinct local names such as: "Nem Ran" by northerners and "Cha Gio" by southerners.
The best spring rolls attract people by its outsider crispy brown rice wrap together with flavorful ingredients. Spring rolls are traditionally made from easy-to-find ingredients including minced pork, vermicelli, chopped mushrooms, green onion, carrots, bean sprouts, eggs. It can be more delightful by replacing pork with any preference of unshelled shrimps, sea crabs or beef. Roll them together in a rice paper of two fingers long, then let the fire simmer for around 5 minutes and you have golden brown deliciousness.
You may not know a secret to make it an amazing appetizer is the perfect combination with the Vietnamese dipping sauce. Fish sauce mixed with lemon juice, sugar, garlic, hot pepper and crunchy pickled papaya making a balanced sweet and sour dipping sauce. Fresh local herbs such as cilantro, perils, basil, lettuce can be a healthy companion for spring rolls.
Besides deep-fried spring rolls, there are plenty of choices for you to explore different Vietnamese delicious rolls. Each roll is accompanied by an appropriately paired dipping sauce, usually a fish sauce mixture of sweet and sour taste.
Vegetarian Spring rolls
This a vegetarian version of the non-fried spring roll with slightly crispy, perfectly seasoned tofu. It can be served with soya sauce or salt water
Goi Cuon (also known as Fresh Spring Rolls)
Using the same rice paper with the deep fried spring rolls, however Goi Cuon is a healthier version of the fried one. Goi Cuon are served fresh with rice vermicelli, thinly sliced pork, steam whole prawn, cucumber, bean sprouts, pineapple, vegetables rolled up inside a piece of rice paper.
Beef Spring Rolls
There's no other type of spring rolls can beat attractive fragrance of beef spring rolls and lettuces. These grilled beef rolls make eaters addicted by flavorful herbal marinades.
Fruits Spring Rolls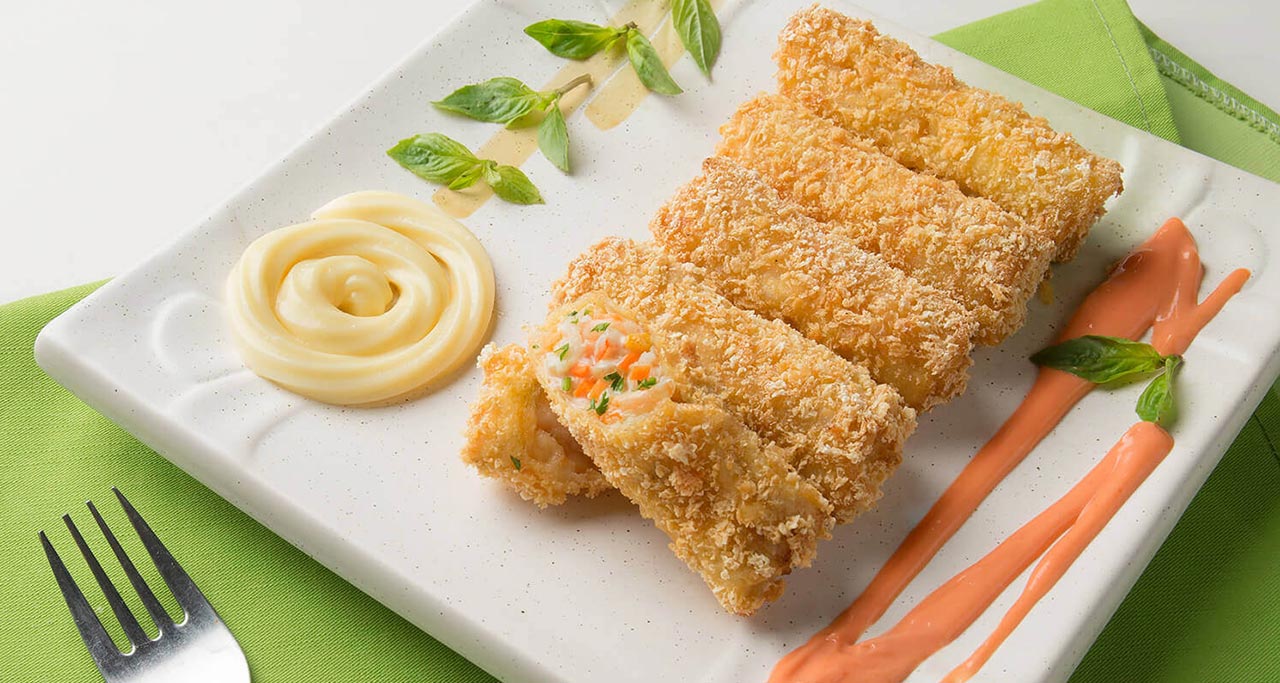 If you prefer vegetarian food. Then fruit spring rolls is recommended.
It is a little bit different to others rolls. It contains pear, pineapple, carrot, eggs and condensed milk. All mixture is rolls up in the rice papers then fry till crispy, It does with the made from Mayonnaise with whipping cream.
You can find spring rolls in any local restaurants or street food court all over the country. Did you know that? Vietnamese spring rolls is best served at the home land where it is created. So come to Vietnam and enjoy it yourself or with your friends and family.
Bon appetite!