Kim Jong Un tastes Pho in Hanoi – Why not?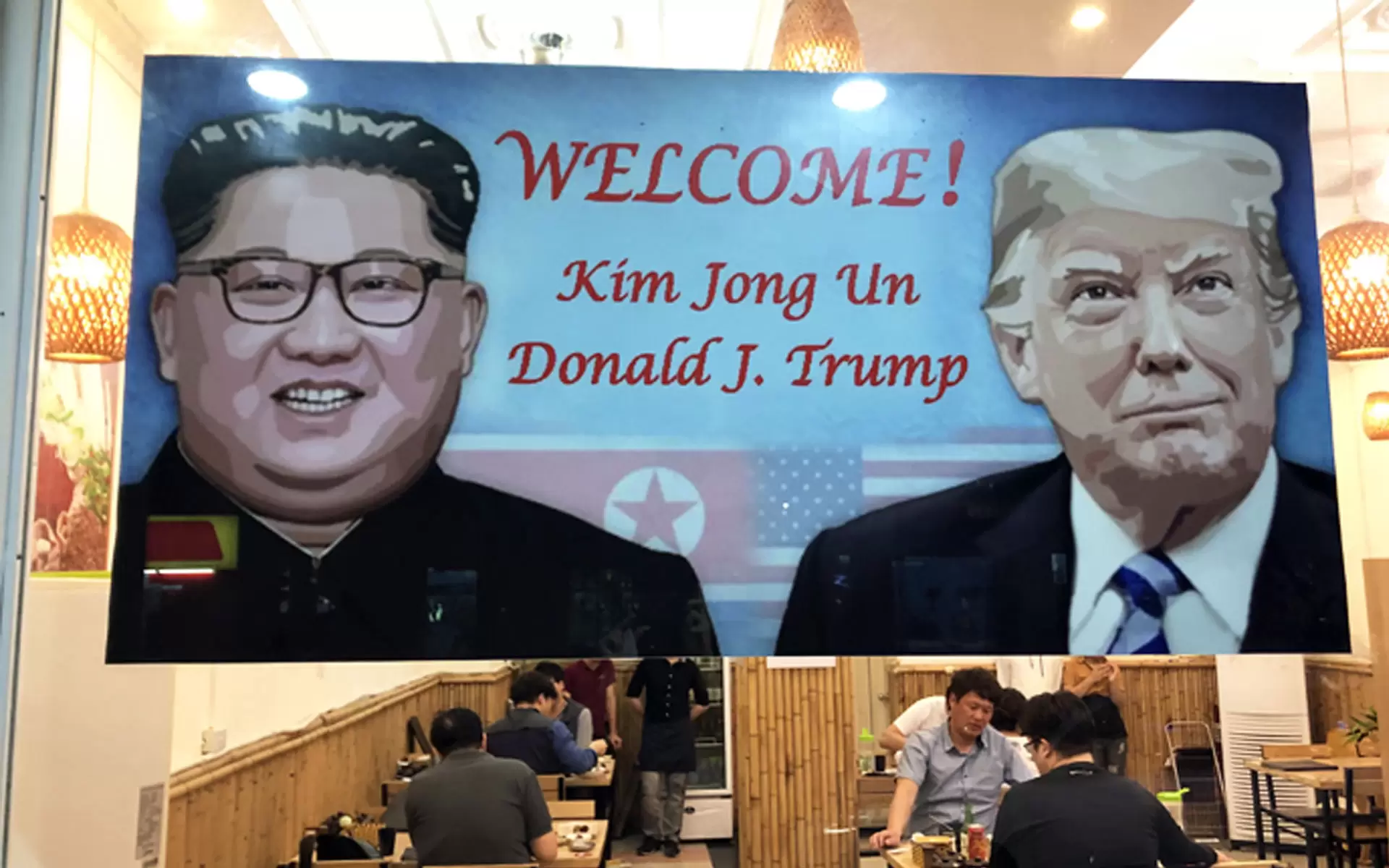 United States President Donald Trump visiting Hanoi to meet with North Korean leader Kim Jong Un on Feb 28th 2019 in Hanoi, capital of Vietnam.
Local people expect Kim will try their most authentic traditional food " Pho", This could be wonderful if he does. In fact in his first meeting with Trump in Singapore he did try Singapore fried rice.
It is common that the leader of a country try the traditional food of hosted nation.
In 2016 when former President Barack Obama traveled to Hanoi, he famously joined the late Anthony Bourdain for a meal of Bun Cha a beloved local specialty made up of bits of marinated, charcoal-grilled pork patties and pork slices in a dipping sauce with rice noodles and herb garnishes.
So this time, Kim tries " Pho" in Hanoi could be a good suggestion.
Actually Hanoi is kingdom of street food. They already bring all of these lovely street food in to the menu of restaurant with better services and hygiene. Vietnam Travel highly recommends top 5 dishes when you traveling to Hanoi (if you have more time, find out more the list of 40 delicious Vietnamese)
1. Pho( Noodle Soup with Beef or Chicken)
Make our comforting bowlful of chicken noodle soup with warming Vietnamese spices. These easy "Pho Ga" or "Pho Bo" recipe makes an ideal low-fat supper for a crowd.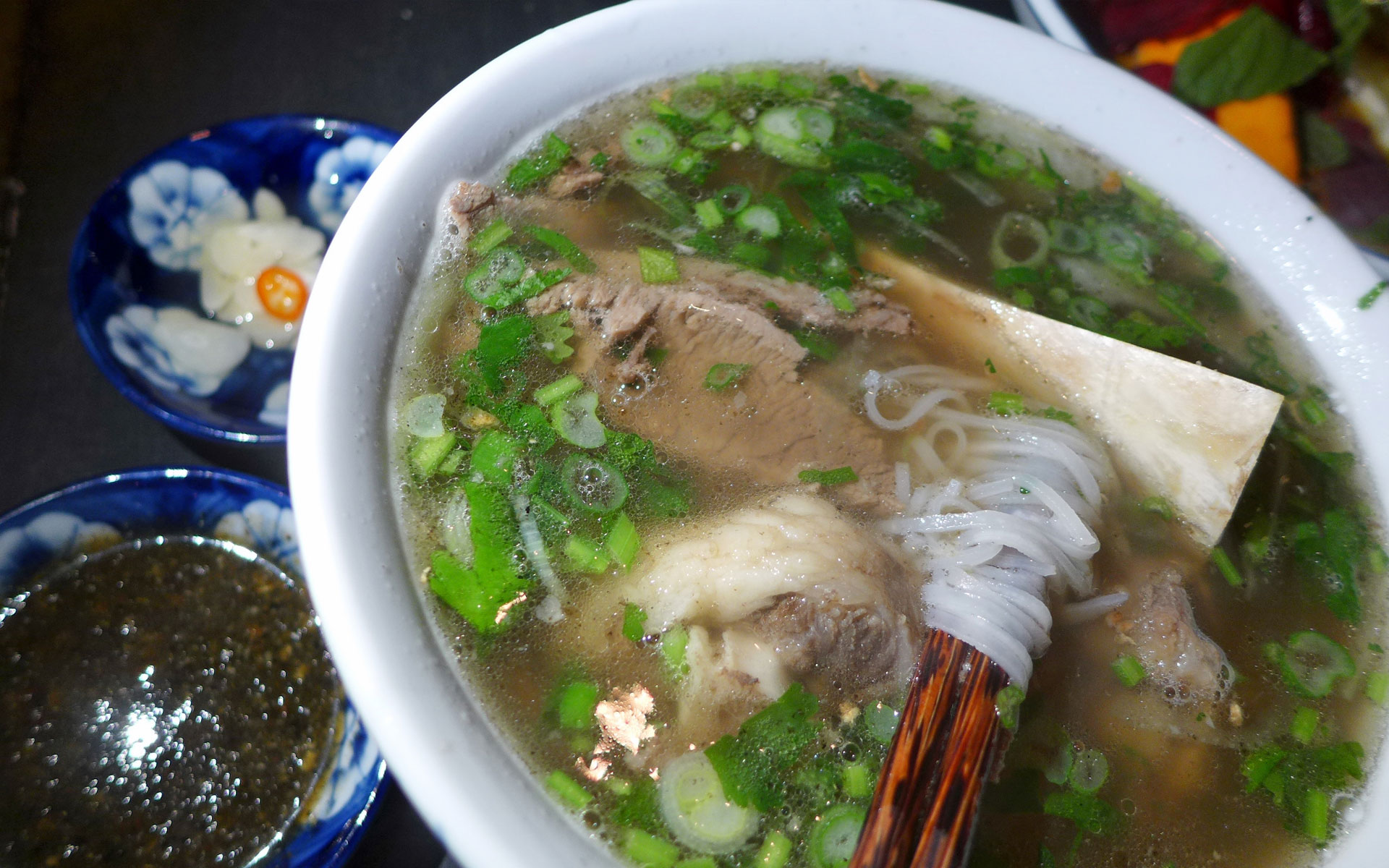 2. Cha Ca( Grilled fish with dill, spring onion and turmeric)
Better served with vermicelli noodle, fried peanut and lots of green spices,
Hanoians consider cha is exceptional, there is a street name " Cha Ca" in the old quarter of Hanoi. This food was created from 17th century and remains though many generations. The old and famous restaurant is " Cha Ca la Vong". There are many new restaurants served this food too. Some are better than others so when you travel in Hanoi, tour guide of Vietnam Travel will recommend you several good choices.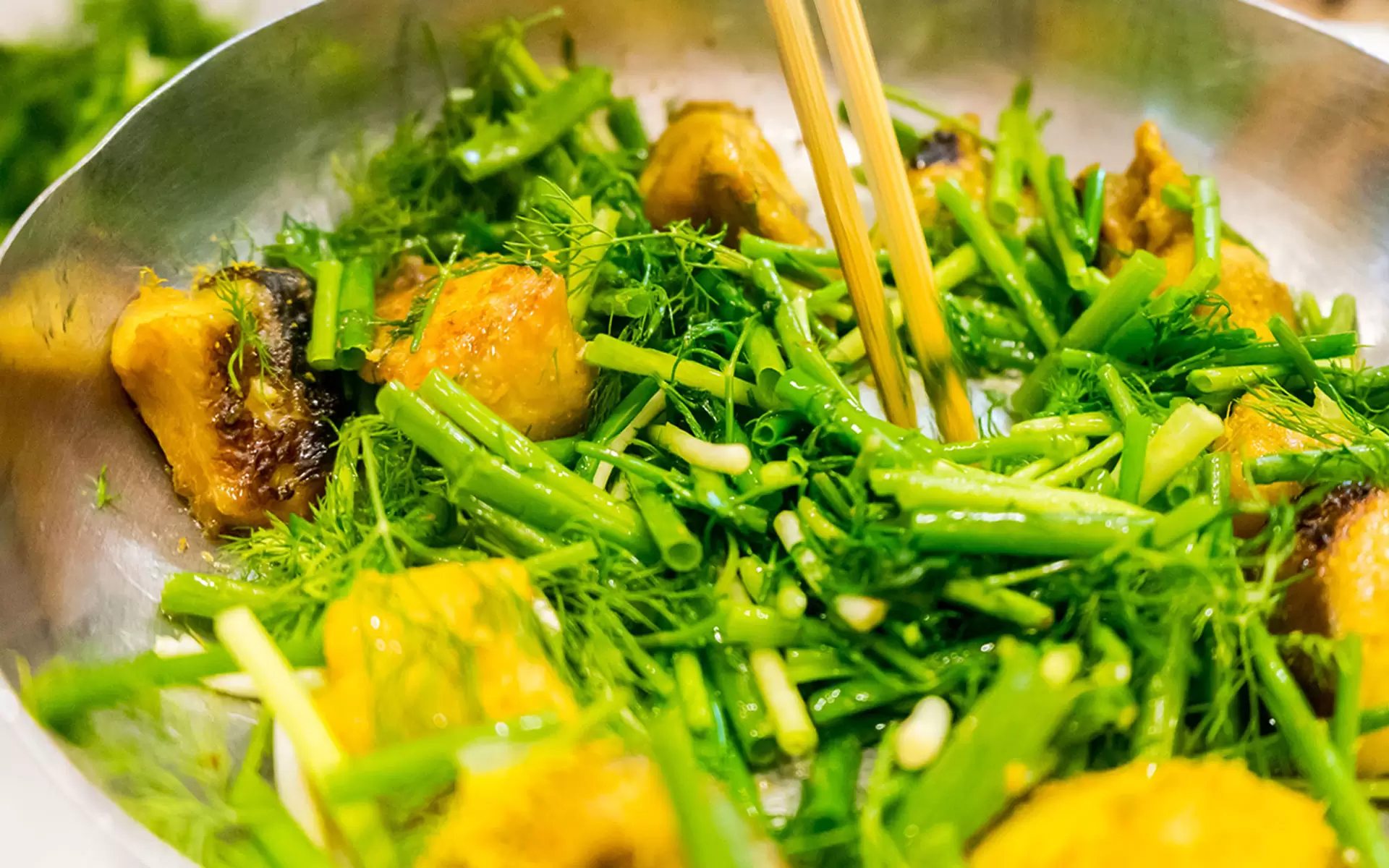 3. Banh Tom Ho Tay ( Fried shrimp pastry)
It is located at Thanh Nien road by Truc Bach lake and just opposite Tran Quoc pagoda. Banh Tom Ho Tay was a treat for Hanoian. It was created from the years 1930s and become pretty famous in the year of 70s and 80s of last century.
The crispy Hanoi-style banh tom, or shrimp cakes, made from just a few main ingredients: freshwater crayfish or shrimp from West Lake, flour and sweet potato.
Instead of using the Shrimp powder or  shrimp paste they use they usually left whole — sitting atop the crispy cakes. It tastes better with lettuce leaves for wrapping, plus chili, lime juice and fish sauce for dipping.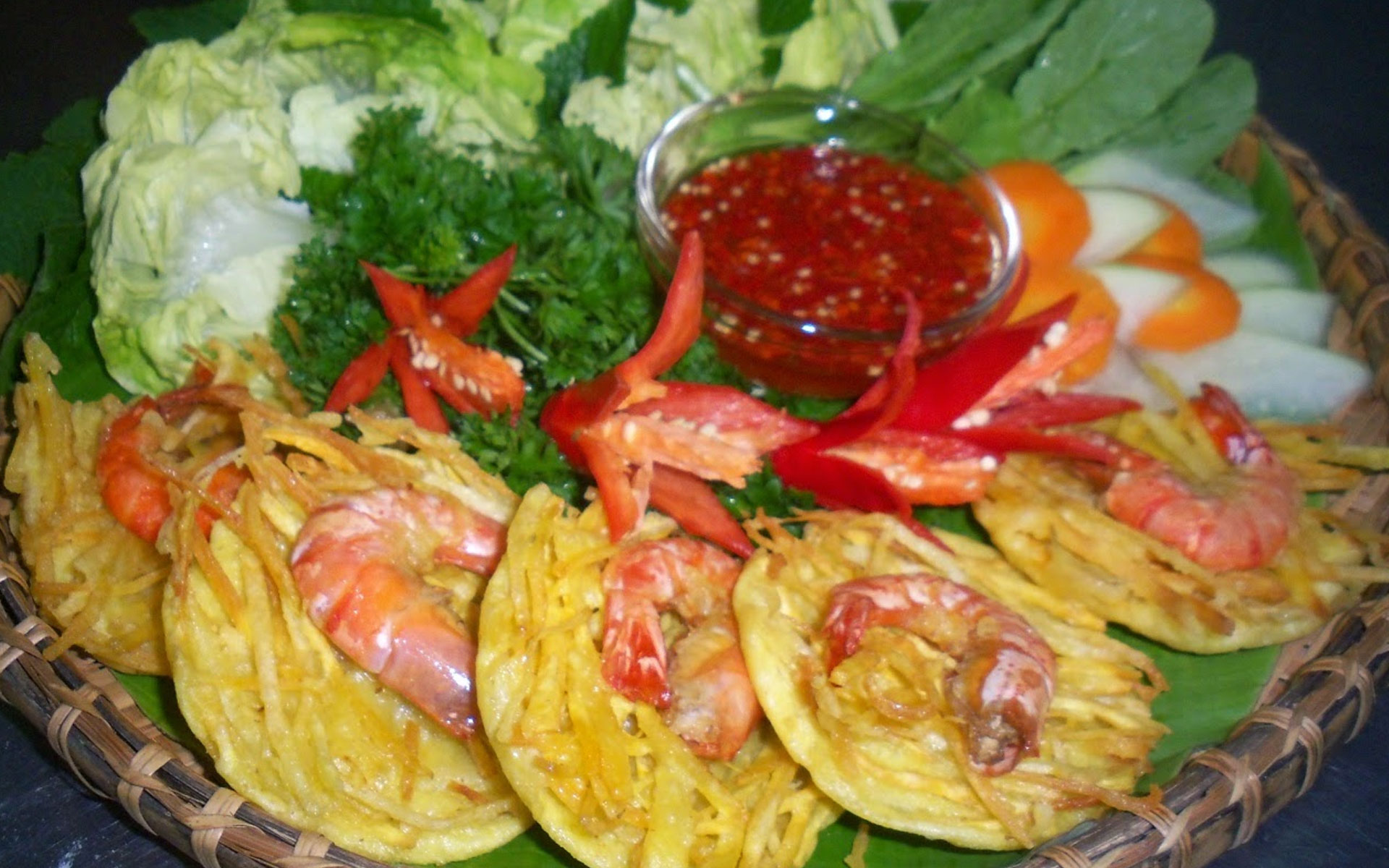 4. Bun Ca (Noodle soup with fish)
Fresh & light meal, bun ca combines fried fish balls, dill, tomatoes, spring onions & Tia To herb (similar to purple mint.
This dish could be served as breakfast or light lunch. It goes better with little lime, garlic vinegar, chili sauce and herbs to achieve the essential balance of salty, sour, sweet & hot spicy."
You could find this dished in Quan Ngon restaurant and many other places in Hanoi, Some serve only this dished.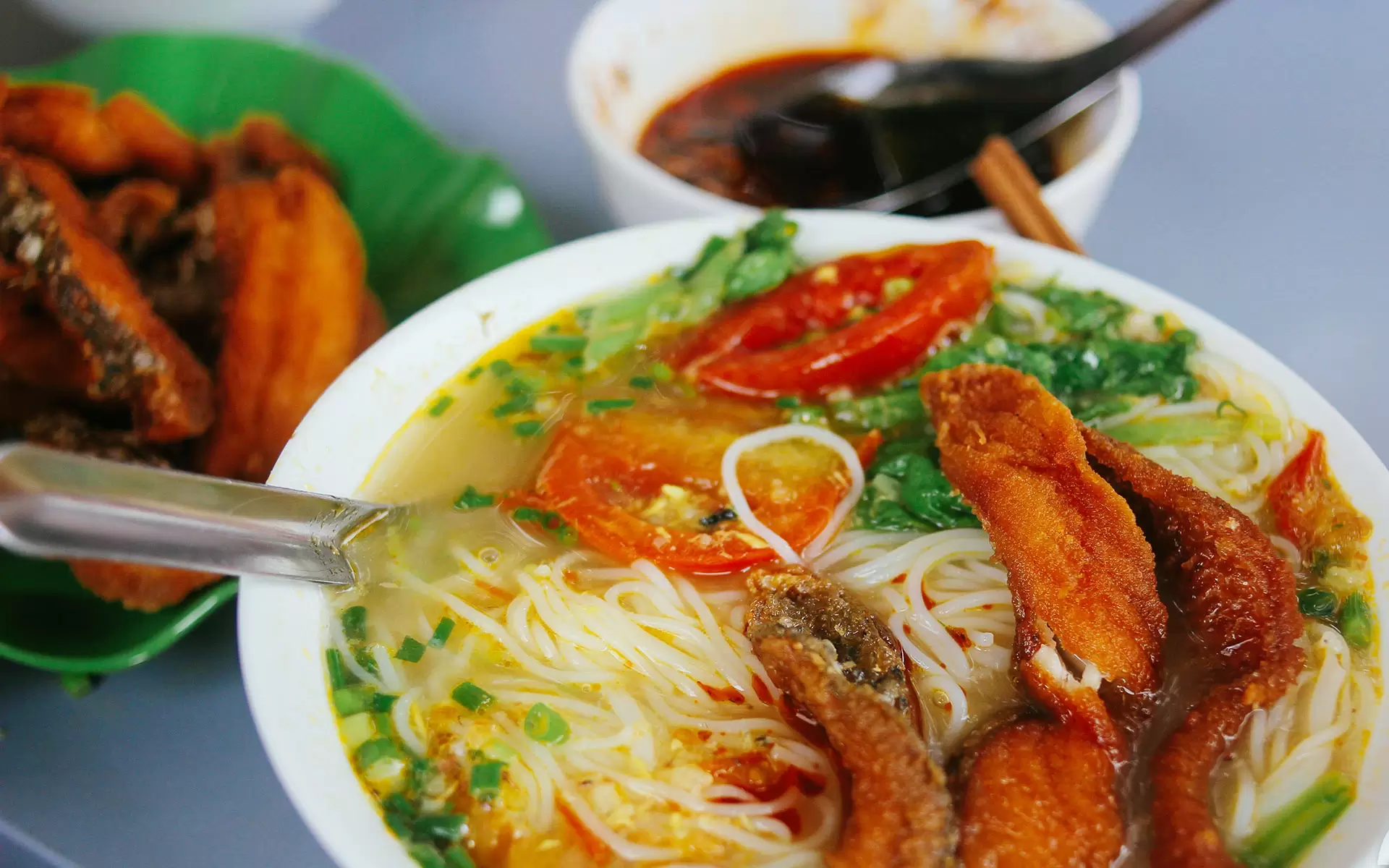 5. Bun Rieu Cua (Noodle soup with local crab)
Bun rieu is vermicelli soup with a distinctive crimson color. The broth made from tomato paste and annatto oil, made from achiote tree seeds and grinding small crab.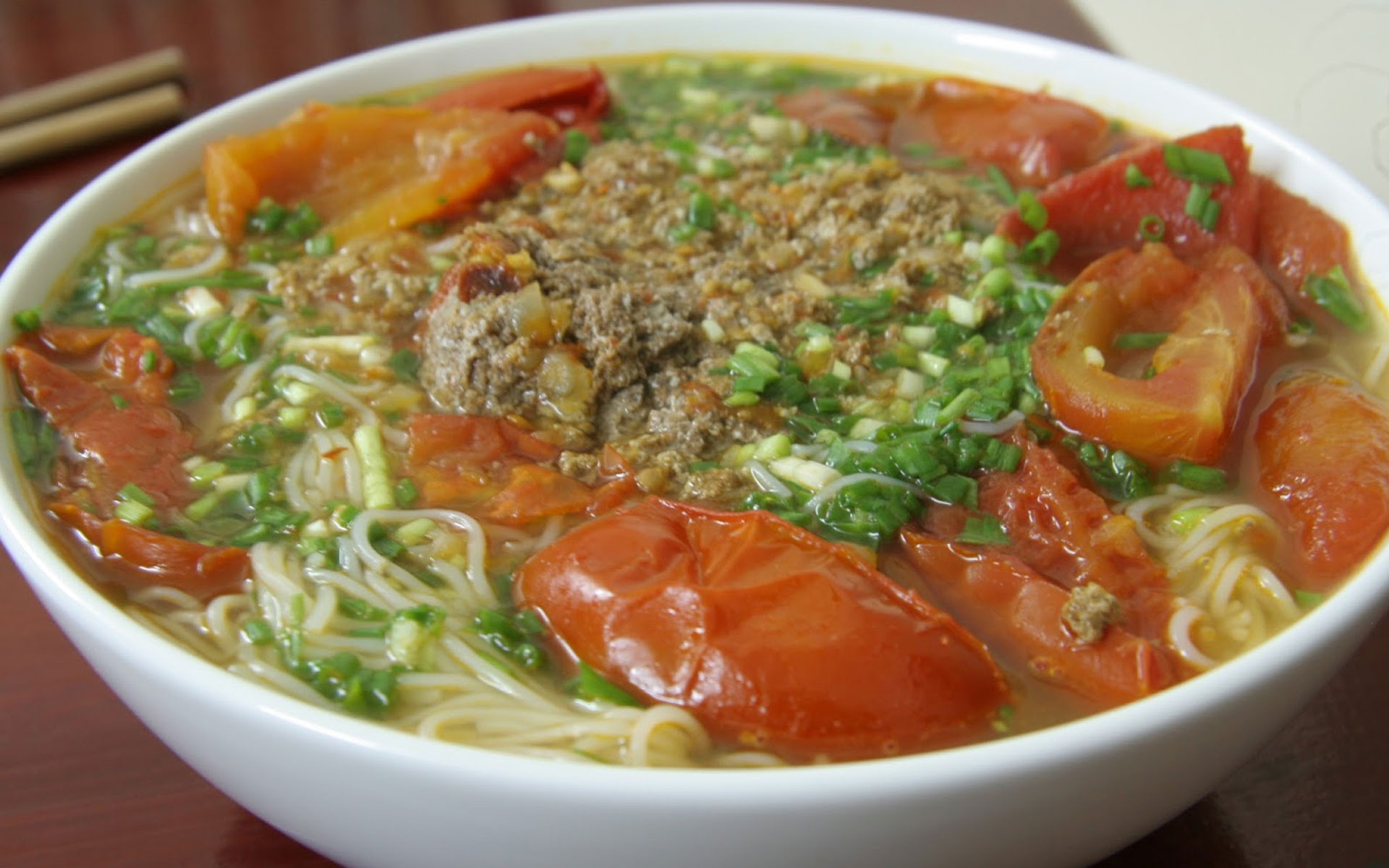 6. Ca Phe Trung (egg coffee)
Wander around Hanoi's Old Quarter and you'll see many a café spruiking egg coffee signs. Eggs and coffee? How is that possible… or delicious? But don't let the name put you off — ca phe trung is a more like a dessert than a drink: think tiramisu or meringue. Egg yolks are whipped with sweetened condensed milk — and other secret ingredients — until they are light and fluffy, then poured over hot, black Vietnamese coffee served in a small cup in a water bath. Egg coffee connoisseurs know to eat most of the topping first, then stir the rest into the coffee for a sweet treat.
Hanoi has alot more to offer, contact Vietnam Travel consultant for more attractions of Hanoi and the best way to discover Hanoi the local way.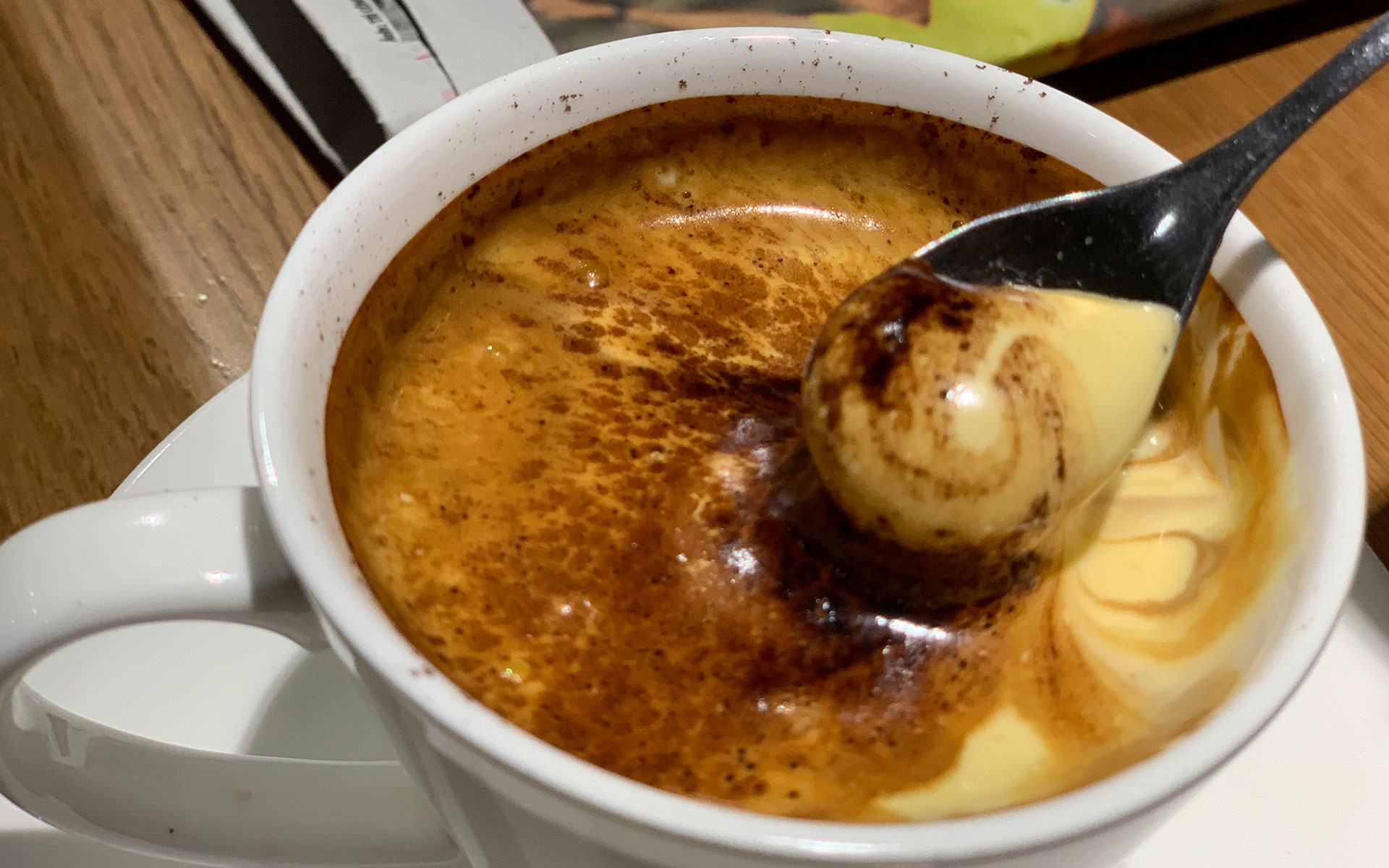 Vietnam would be a good sample for North Korea to follow in order to developed their country, beside the Summit, Kim supposed to have few days to visit car factory in Hai Phong, cruise Halong bay and visit Hanoi must see. He has lots of chance to taste good Vietnamese food. Hanoians expect Kim to try this Hanoi specialty and promote Pho even more popular.