Vietnam Tourism Administration works with Nicklaus Design to promote Vietnam Golf Tour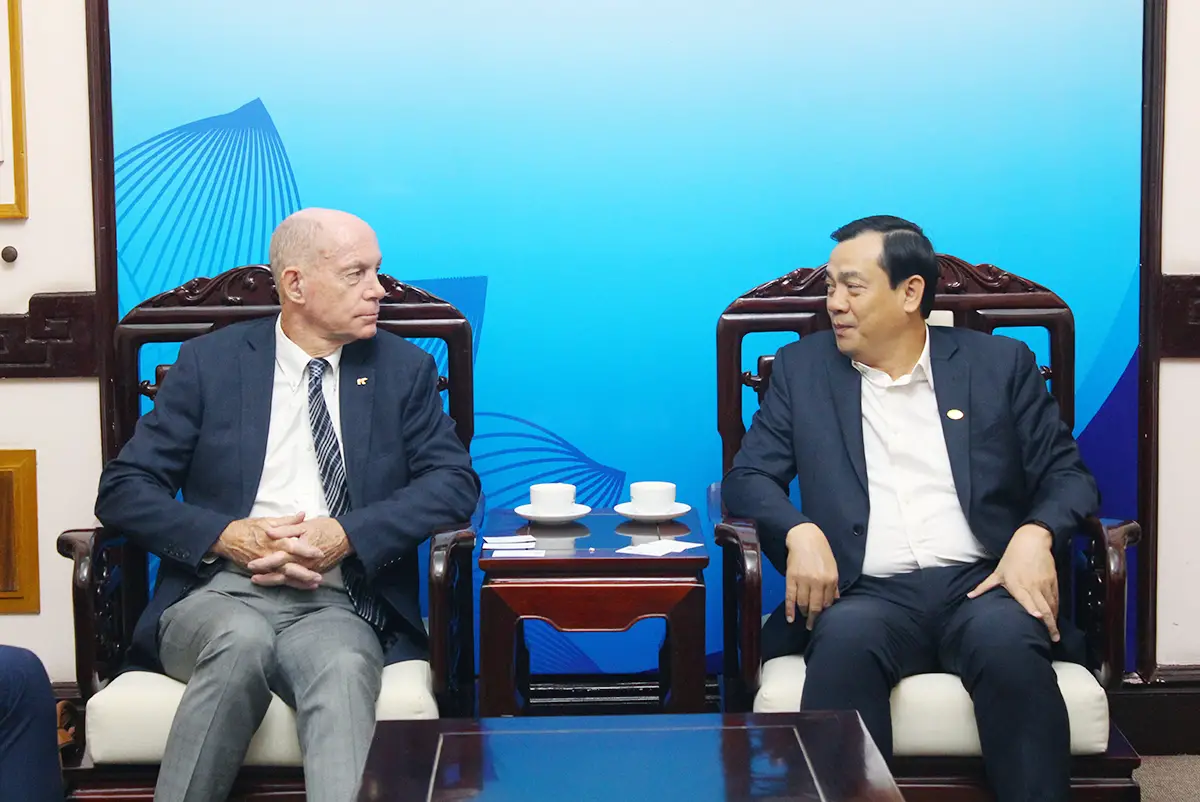 Hanoi Nov 3rd 2022 – Tourism Administrator Nguyen Trung Khanh met Paul Stringer – Chairman of Golf Nicklaus design on developing Vietnam Golf tour and solution to promote this type of tour.
In the meeting, Vietnam Administrator Nguyen Trung Khanh proudly to inform since Vietnam open its door for World Wide visitors on 15 march 2022. Vietnam tourism has gained great start.
Vietnam was one of few countries open for foreign visitors that early without complicated barriers.
We did our best to connect the travelers to destinations and have built up new tourism products to satisfy the new demand of travelers after Covid. One of the tourism products that gained much of attention from visitors to Vietnam is Golf, Khanh noted.
The country has long coastline, mountains, hills and pretty landscape, they are good esstiatial to develop the modern & classy golf course. Vietnam has over 100 golf course and in 2025 Vietnam plan to have more than 200 golf courses for local and international golfers.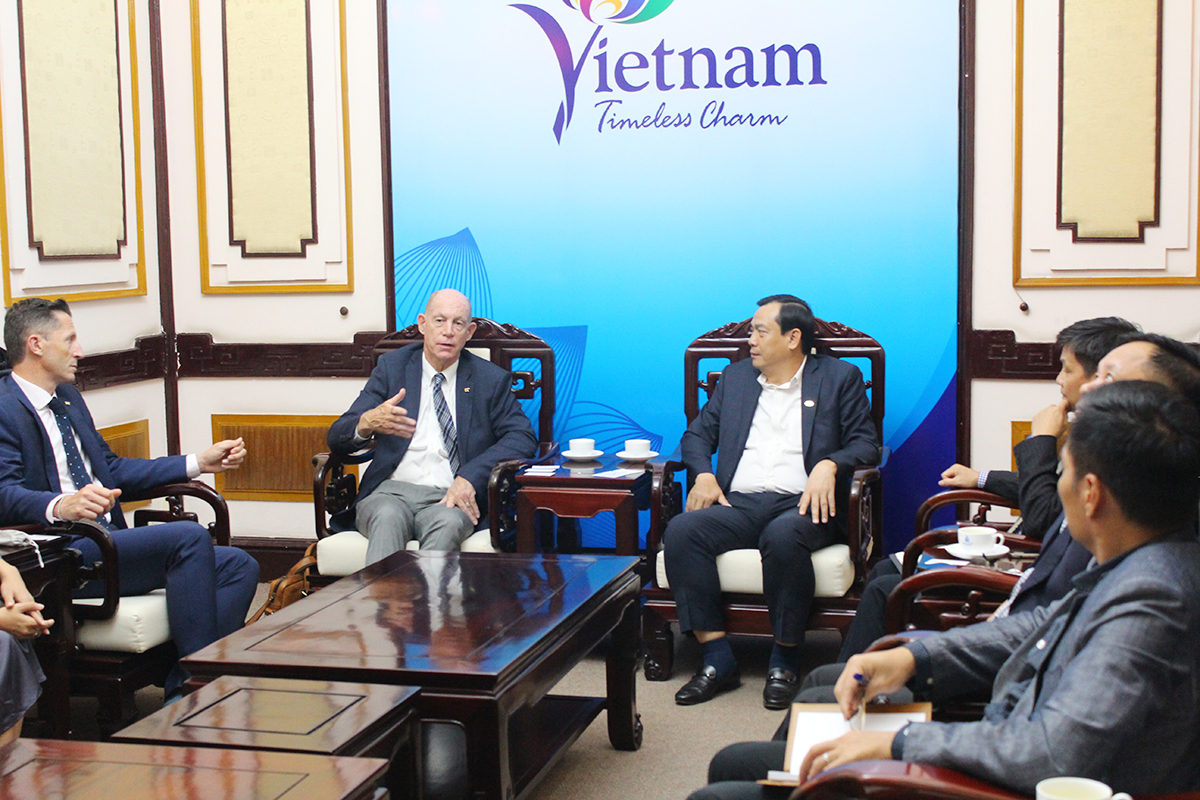 In 2021 Vietnam has gain the Award of the best golf course in the World in 2019 and 2021. And continuously 5 years of the best Golf Destination in Asia (2017 – 2021). Re Award of World Golf Award – WGA.
This proved that the World highly appreciate the Vietnam Golf and Vietnam Golf Tourism. Vietnam also assigns Greg Norman to be the Ambassador of Vietnam Travel.
Ambassador Greg Norman also present at the marketing clips of Vietnam Travel and that has made good impact in travel community. Tourism Administrator Nguyen Trung Khanh expect to have advices from Golf Nicklaus Design on promoting and cooperating the cooperation of Vietnam Golf.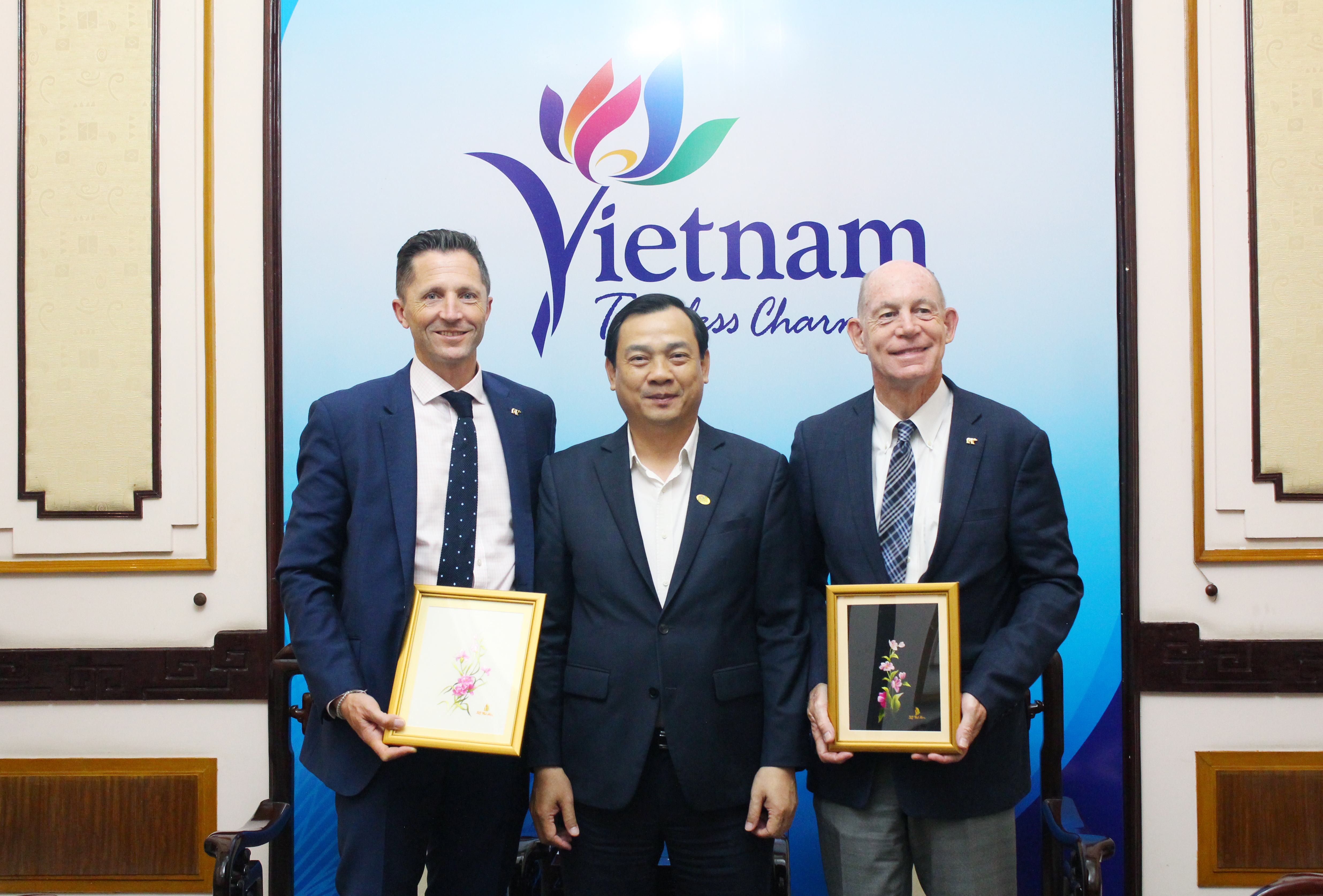 Golf Nicklaus Design said, in order to develop Golf tourism, it is needed to have the modern and classy golf course. Vietnam has all the good points on the Golf course. The infrastructure of Vietnam has been strongly invested and the Golf courses in Vietnam getting better and nicer.
Paul Stringer said, Golf Nicklaus Design is one of the top-rated designers in the World, the media of Golf Nicklaus Design is greatly invested. The magazine and the website Golf.com have created the good data about Golf. It linked to the hundred of the best golf courses in the world and the professional Golfers. It is great way for marketing and promotion.
Paul Stringer confirmed that they will support Vietnam to promote Vietnam Golf Tour and expected Vietnam Tourism will be the great connection to introduce, sharing information of the new potential golf projects so Golf Nicklaus Design could access and build up the investment plan.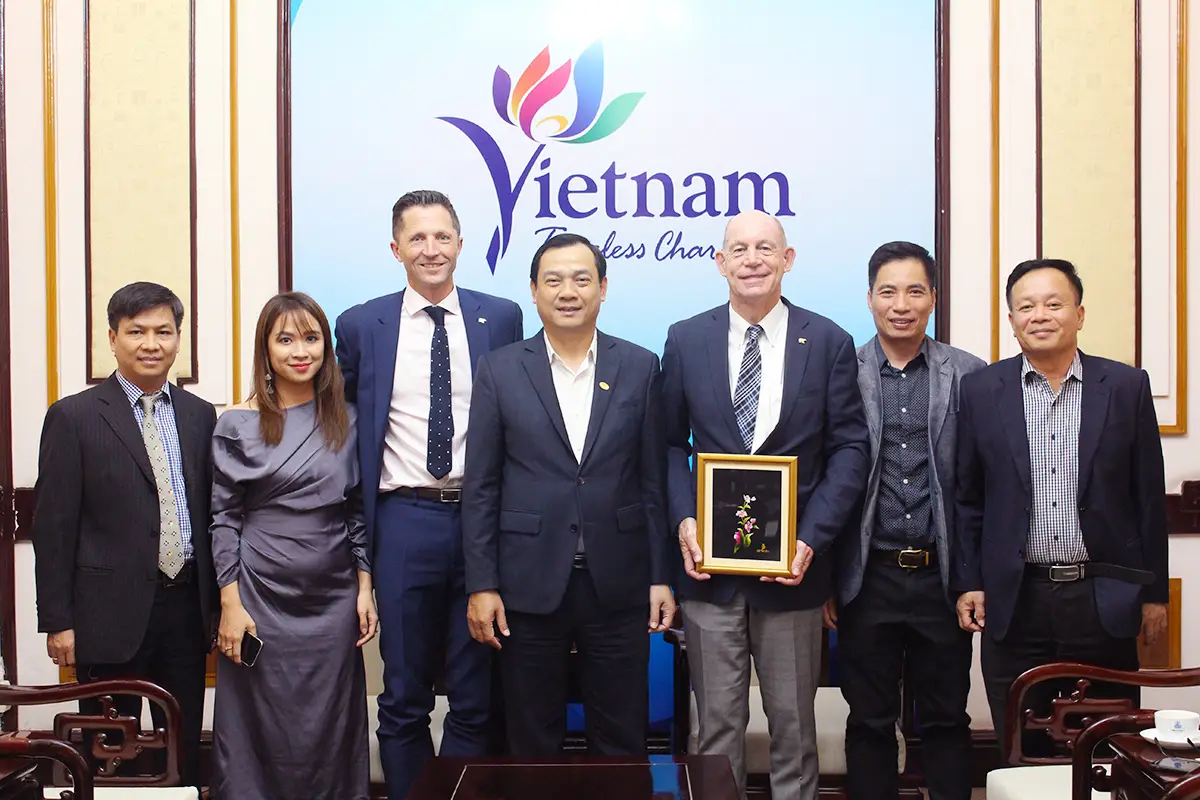 They both come to the agreement on professionally marketing and promote Vietnam Golf Tours. It will bring Vietnam Golf tours to client all over the World. Tourism Administrator Nguyen Trung Khanh informed, there is the inspection and Annual rating Golf course in Vietnam on 20 Criterials and Rating the qualified golf course. This is the special Award of Tourism Administration for these Golf courses.
Tourism Administrator Nguyen Trung Khanh invited Paul String to take part and consult in the coming Contest of 2023 and expects that this meeting and open the new opportunity to develop Vietnam Golf Tourism
Are you interested in playing golf in Vietnam? If so, Vietnam Travel is here to assist you and design a perfect golf tour for you. Vietnam Travel is a leading tour operator in Vietnam, and we would be delighted to assist you in designing a custom golf tour. We have a wide range of options available, from playing on some of the country's most famous courses to exploring the Vietnamese countryside. Whether you want to enjoy the scenic views of Ha Long Bay, the sunny beaches of Nha Trang, or the historic charm of Hoi An, we have a golf tour that suits your preferences and budget.  We can also arrange for accommodation, transportation, and other amenities to make your trip as enjoyable as possible. Don't hesitate to contact us today and book your dream golf tour in Vietnam.

Please contact us today to discuss your golf tour in Vietnam. We look forward to hearing from you!