Hanoi, Vietnam during Coronavirus Pandemic
First case of Coronavirus in Vietnam was reported on Feb 23rd 2020. Tourism of Vietnam was badly hurt. The country is locked down and Hanoi become pretty quiet. Vietnam government had proper actions to stop the outbreak. Vietnam Travel recorded some images at all tourist attractions of Hanoi city during the pandemic.
Ly Thai To statue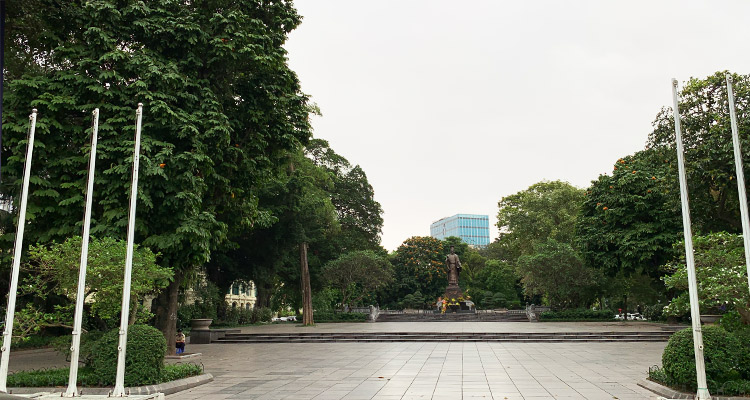 Ly Thai To statue is located in Indira Gandhi Park, named after the slain Indian prime minister who was a supporter and friend of Vietnam. The park is popular with the locals for strolling around and for practicing dance and games. The crowd we often see other day has been gone during Covid 19.
Hoan Kiem Lake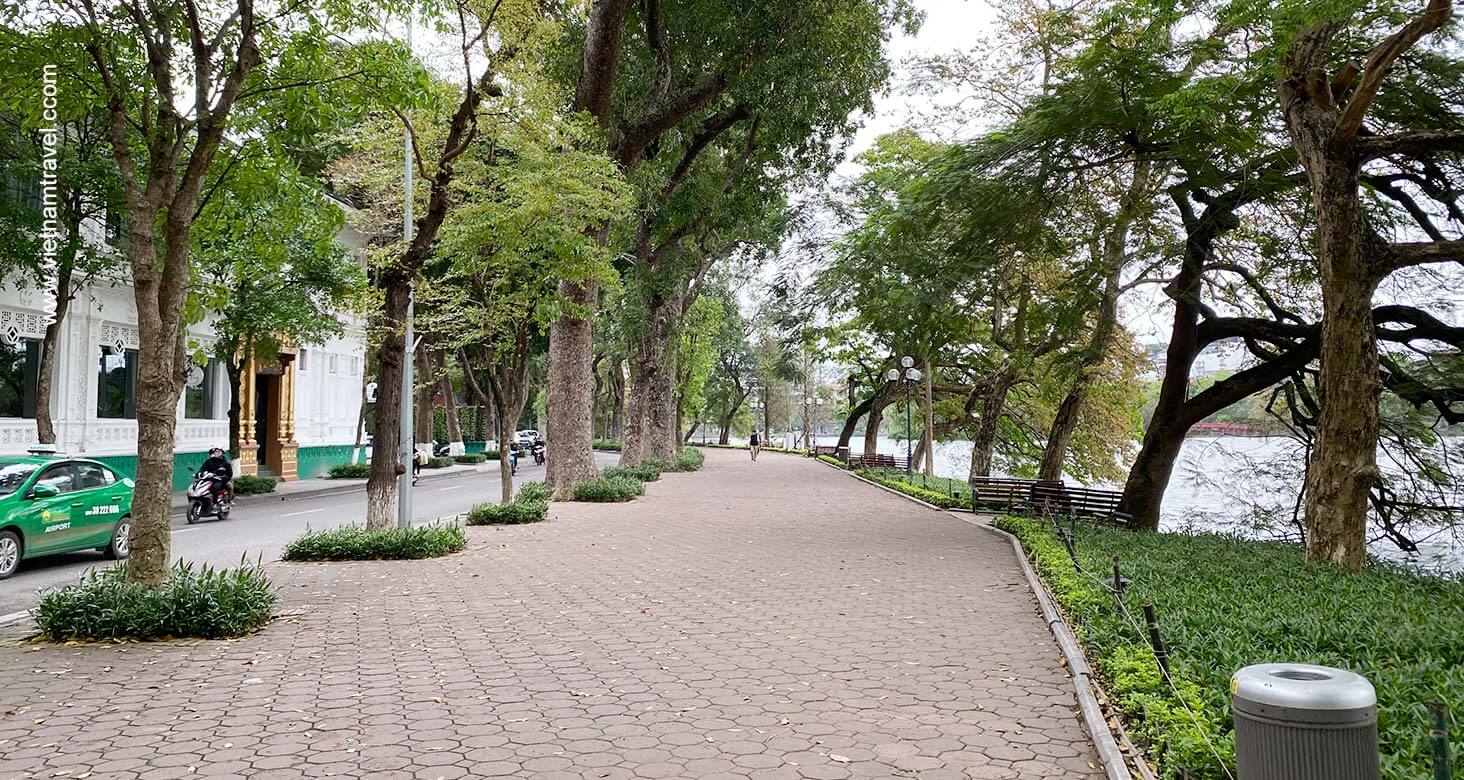 Hoan Kiem Lake, as known as Returned Sword Lake, which is famous for its peaceful beauty, its cultural as well as historical values, is a favorite spot of Hanoian. Here, they may simply be walking with their dogs, sitting on benches to chit chat with each other, wandering the Walking street around here, etc.
Turtle Tower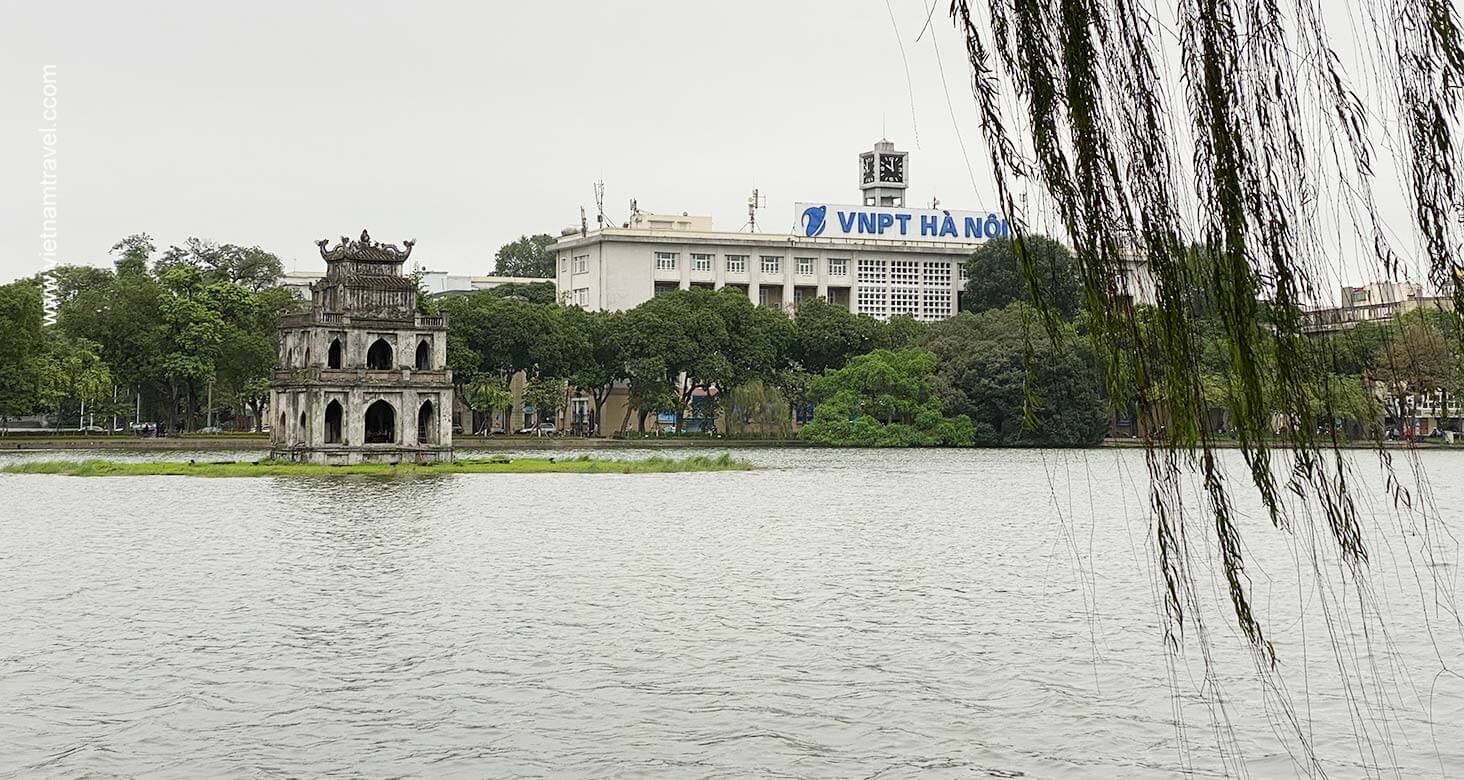 Turtle Tower, the symbol of Hanoi which related to the Legend about Le King against Northern evasion. A small tower was built on the small islet in the middle of Hoan Kiem Lake has been in many postcard or photo of this capital city.
Pen shape Tower
Pen shape tower was built  in Tu Duc regime 1865 on the top of little hill next to Ngoc Son Temple.
It is 28 meter high and on the tower, King order to carve 3 words" Ta Thien Thanh" ( Write on the blue sky"
Ngoc Son Temple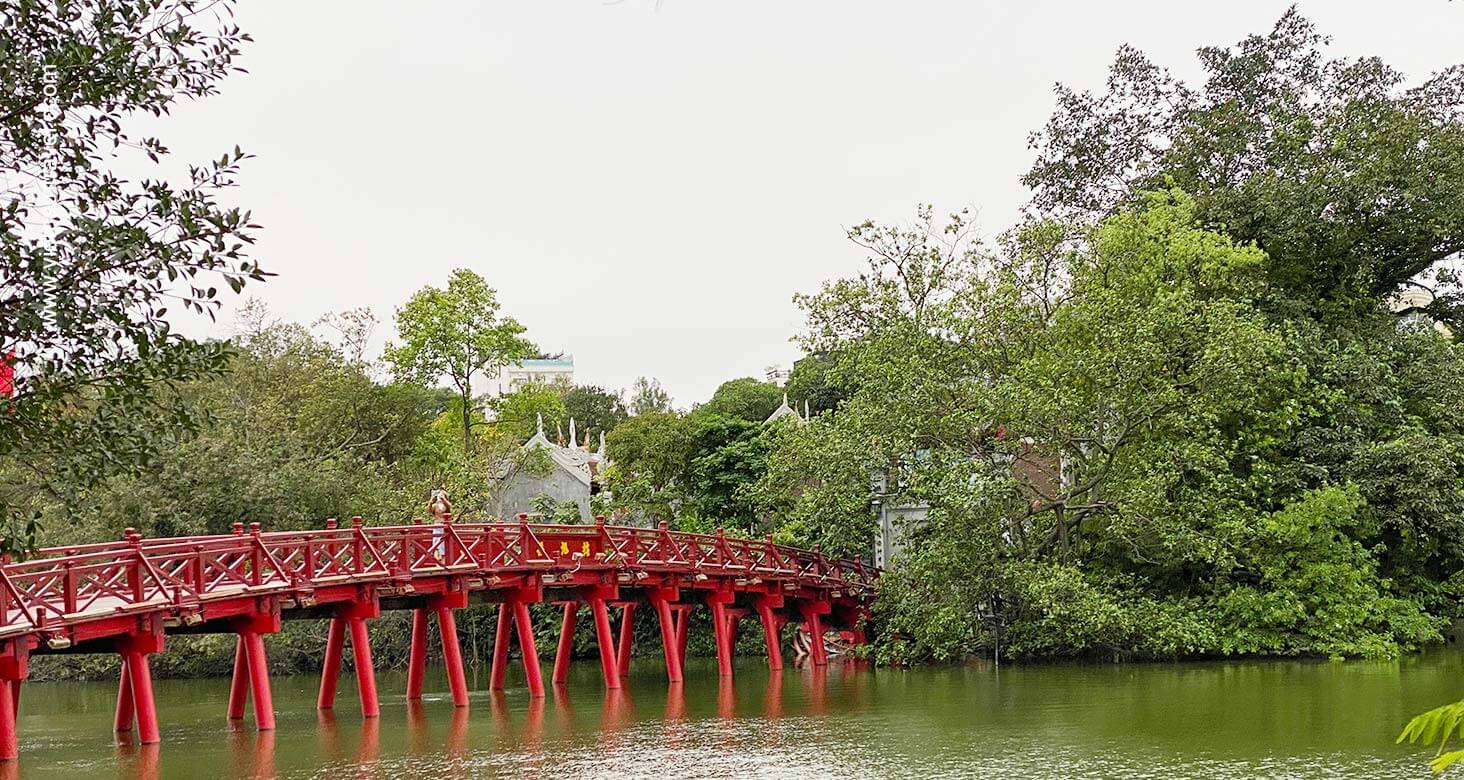 Ngoc Son Temple – a symbol of Hanoi's age-old culture, is usually packed with locals and foreigners but has been closed on 14 March until further notice.
Trang Tien Street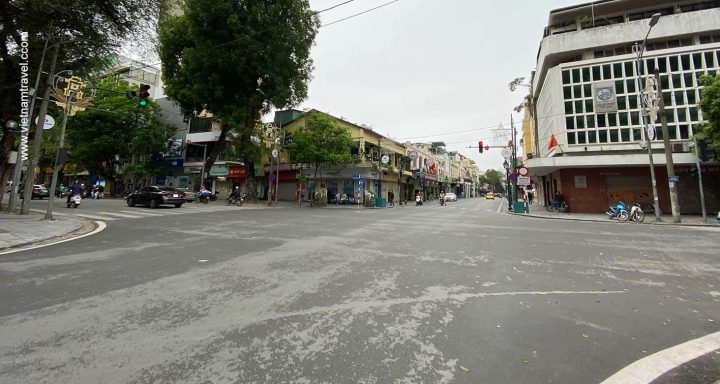 Trang Tien Street known as the most prosperous street in Hanoi Which is connecting Opera House and Hoan Kiem Lake. Many shop and famous stores, fancy restaurant, another place that hustles and bustles incessantly.
It is also famous with the Trang Tien ice cream. End of the street is a famous shopping mall Trang Tien Plaza with lots of brand name.
Head office of Vietnam Travel located right at the corner at 34 Trang Tien Street or 17 Ngo Quyen next to Hanoi Legend Sofitel Metropole Hotel.
Thang Long Water Puppet Theatre and Bong Sen Water Puppet Theatre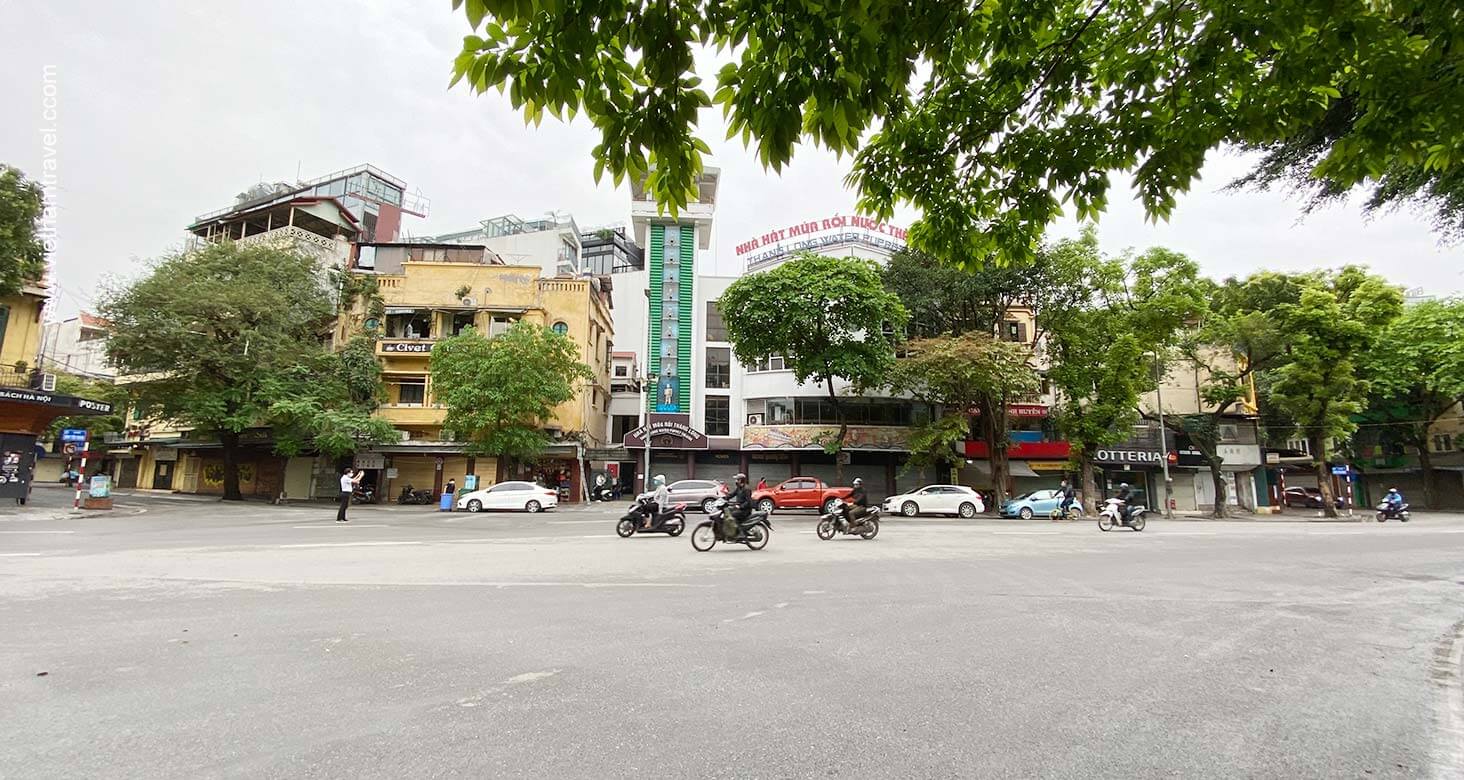 The Theater perform the traditional water puppet performance every evening ( 3 shows each night). It is the must see for visitors to Hanoi.
In contrast to the crowded scenes of these 2 theatres with lines of waiting buses to send and collect guests for shows, now they are all closed.
Dong Kinh Nghia Thuc Square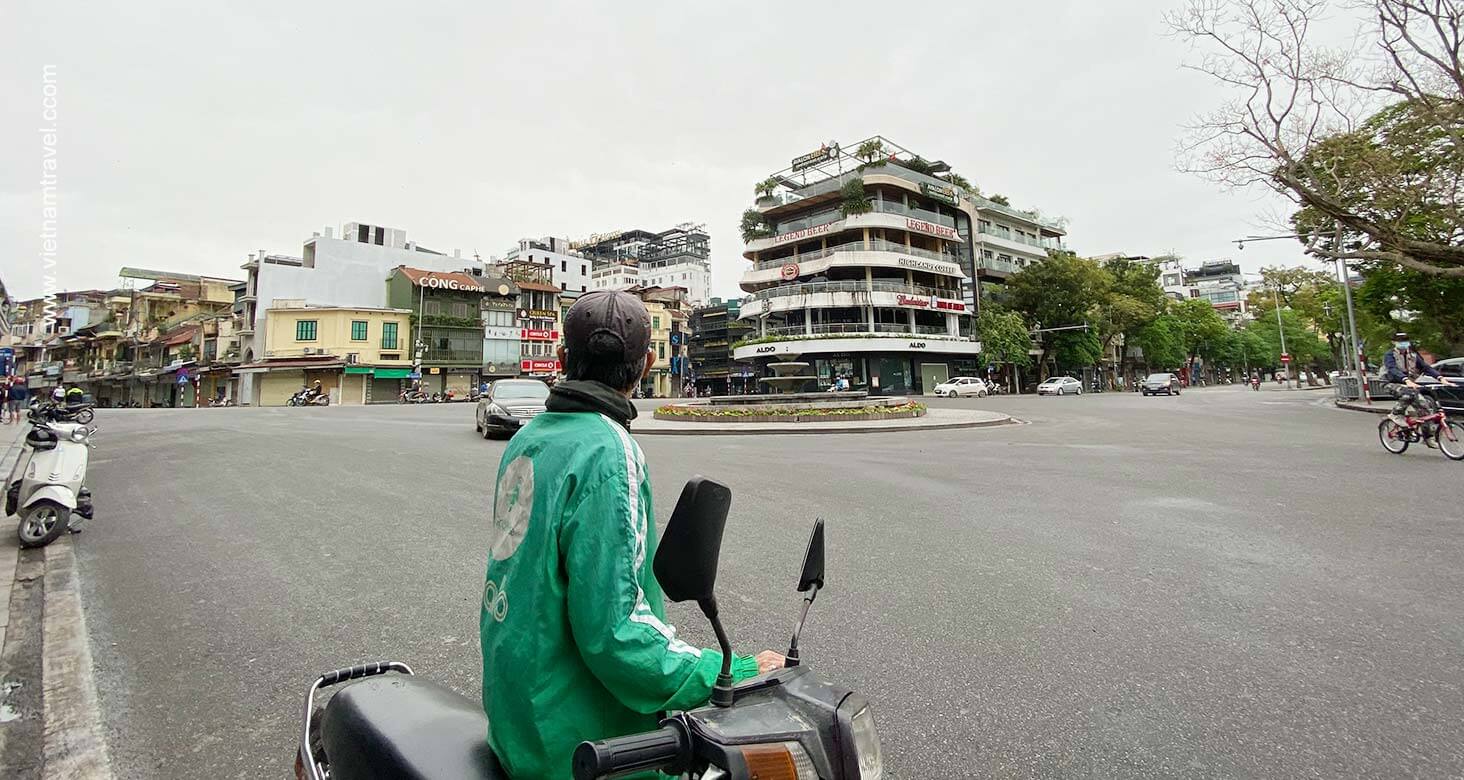 The square and Ham Ca Map building is the very center of Hanoi. Most of the street show take place at this square. The building look like Shark Jaws with some fined restaurants view over the central lake.
The unusual landscape of Dong Kinh Nghia Thuc Square, Hanoi on the morning of 30 Mar. This is one of the entertainment and dining areas that attracts the most local people and foreign visitors.
Hoa Lo Prison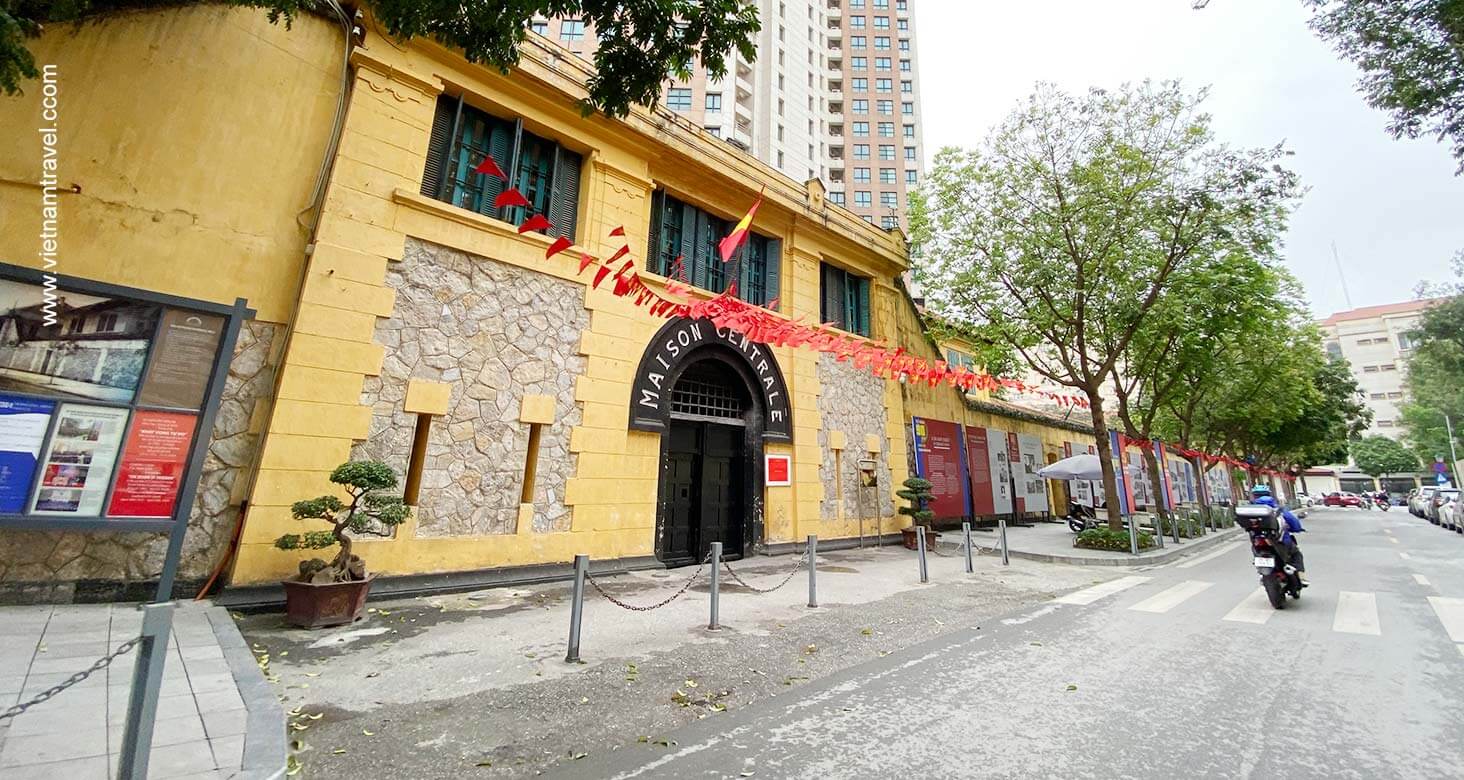 Known as " Hanoi Hilton" this prison was built in the French time to contain the Vietnamese criminals and later the leaders of revolutions of Vietnam ( Viet Minh). During the Vietnam was, part of prison was used to keep WTO. Now it is kept as a museum, Major part was replaced by office building.
Hoa Lo prison, another popular tourist site, was closed March 9.
Hanoi Railway Station
This is the central of all railways connecting to Hanoi. It was built in the French time and it was one of the bomb target during Christmas 1972. The trains station are requested to close, from 30 March to 15 April 2020. For Hanoi – Ho Chi Minh City railway line, it is only allowed to operate a maximum of 2 pairs of trains/ day including 2 trains from Hanoi to Ho Chi Minh City and vice versa (currently suspended 1 pair of train because there are no passengers, currently operating 4 pairs of trains).
The Temple of Literature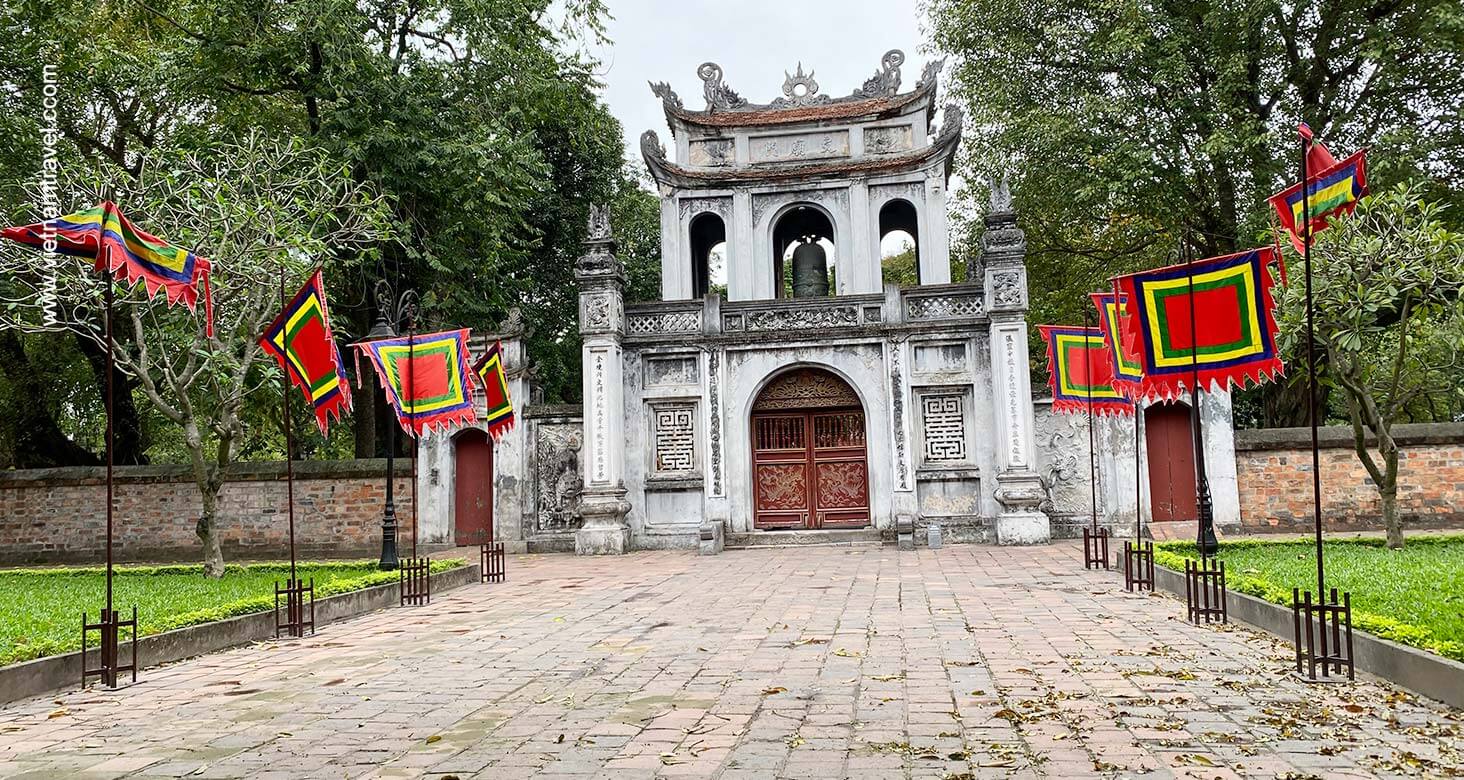 Known as the First University of Vietnam, the temple was built in 1070 n Ly Dynasty to worship Confucius, later it was place for all national Examination. In side temple they still keep more than 70 Doctors Stale which present for more than 70 National Examination to find the most talented people for old government. The temple stands for the symbol of Vietnam education and it is the proud of Vietnamese student. Normally this is one of the most crowded attractions in Hanoi, has been closed since March 13. It's reopening date is uncertain at this point. All entrances to the 1,000-year-old university are locked over the worsening Covid-19 situation in Hanoi.
Ministry of Foreign Affair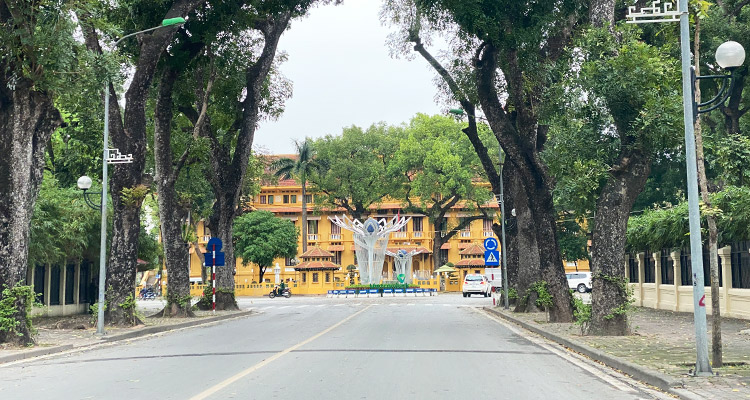 This is most beautiful part of French quarter with many gold color villas was built in the French time over hundred years ago.
Ho Chi Minh's Mausoleum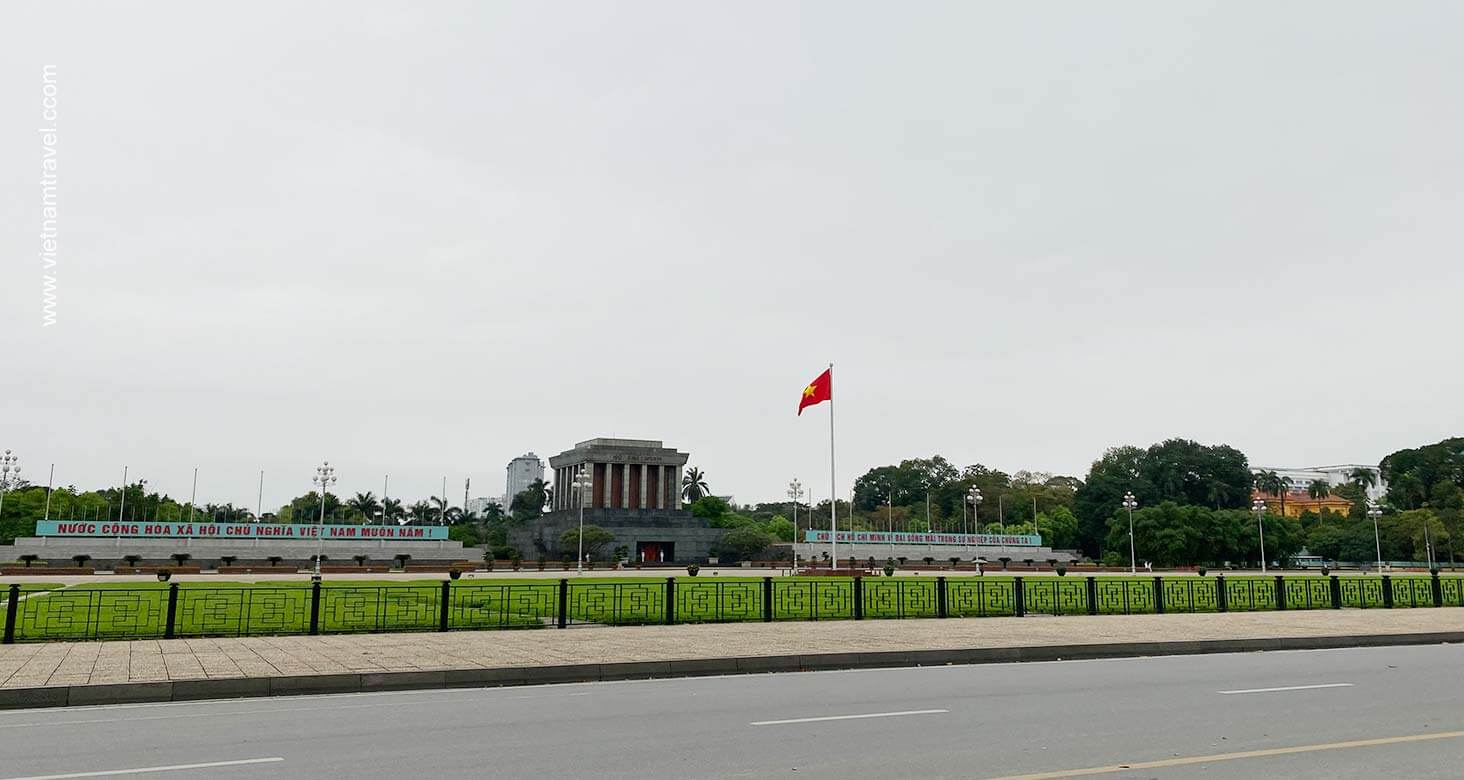 Ho Chi Minh's Mausoleum was built to keep Ho Chi Minh's body remained after he passed away so that he can somehow find contentment in seeing Vietnam united. This mausoleum was constructed from materials gathered from all over Vietnam between 1973 and 1975. It so far has had millions of tourists as well as Vietnamese people from every part of the country visiting each year. Like other attractions, it's reopening date is uncertain at this point.
Presidential Palace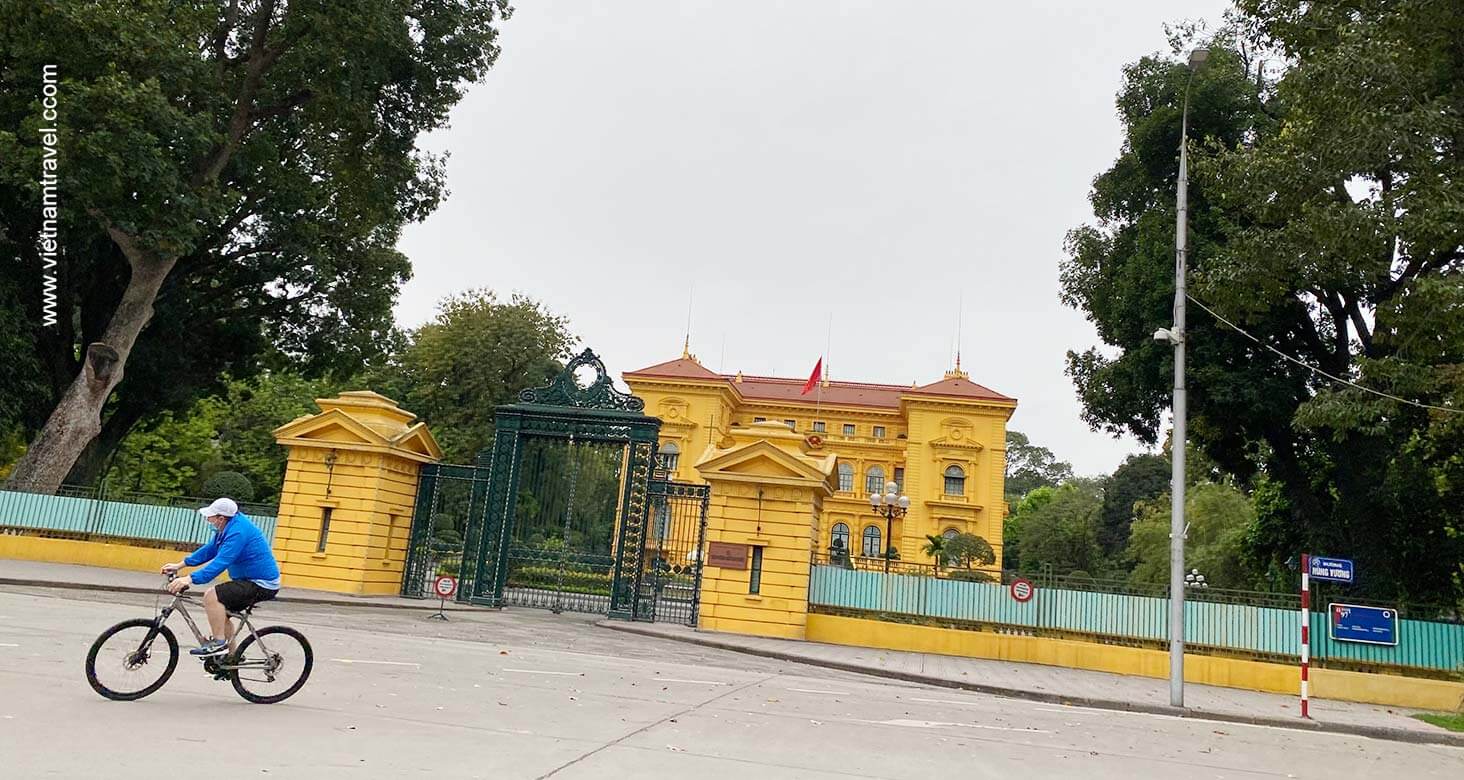 Located on Hung Vuong Street and Hoang Van Thu Street, in the heart of Hanoi, Presidential Palace is a building of three stories constructed by a famous French architect named Auguste Henri Vildieu. Bearing a strong resemblance to European structure, the Presidential Palace made it unique and outstanding thanks to gardens and orchard surrounding. It is must see when people visit HCM compound
Quan Thanh Temple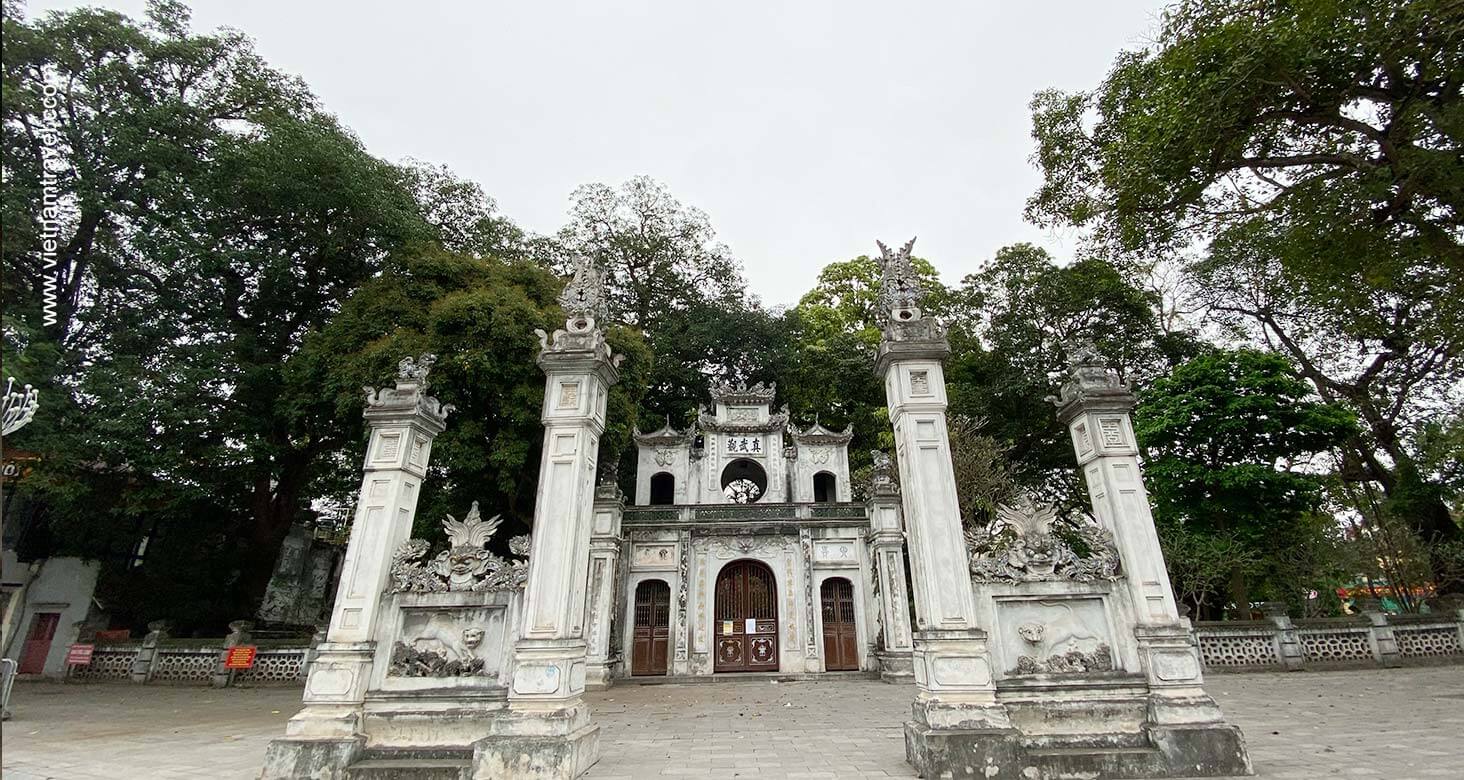 This is one of the four temples in Hanoi to worshiping the guardian spirit in four corners of the city. Quan Thanh temple was built in Ly dynasty (reigned 1010–1028). The huge bronze statue in main shrine of the temple. It is in the short list of visitors to Hanoi.
Tran Quoc pagoda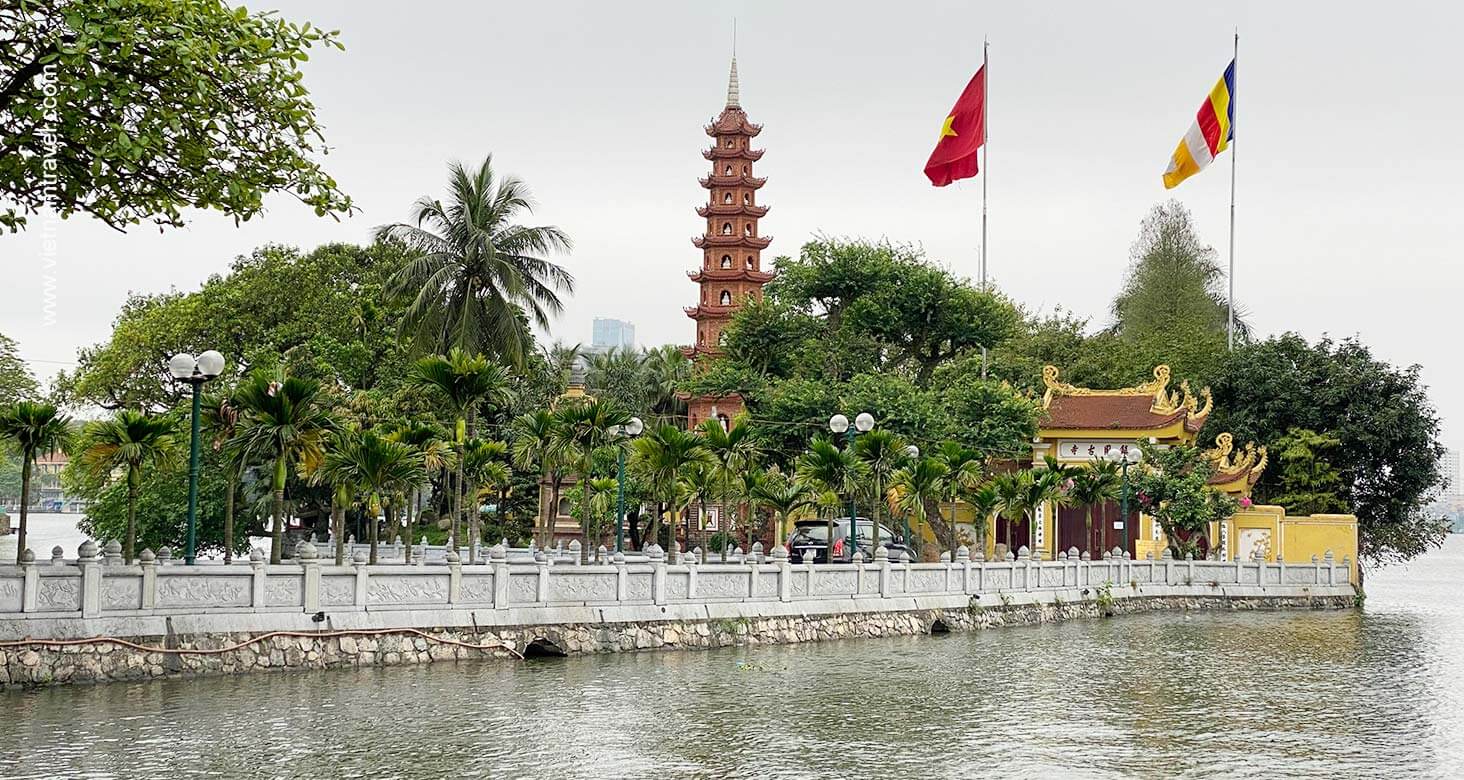 The oldest pagoda in Hanoi was built in the first century, now it is place for worshiping and practice the teaching of Bhuda. Vietnamese often visit pagoda on the first and mid of Lunar month. This is one of most visited by travelers.
Truc Bach Lake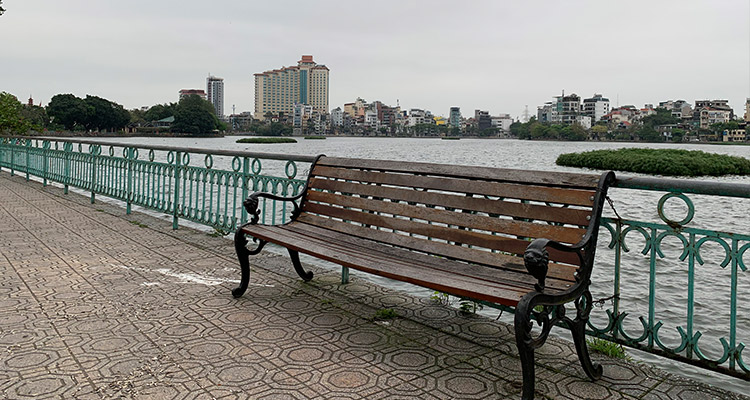 It was small part of West Lake, when young people in the city build the Thanh Nien road to divide the lake become 2 parts. The small part called Truc Bach.
During Christmas 1972 Us air force bombing Hanoi, Some plane was shot down and Mc Cain was landed here. At the bank still has Mc Cain statue to mark that day.
Hanoi arty ceramic Street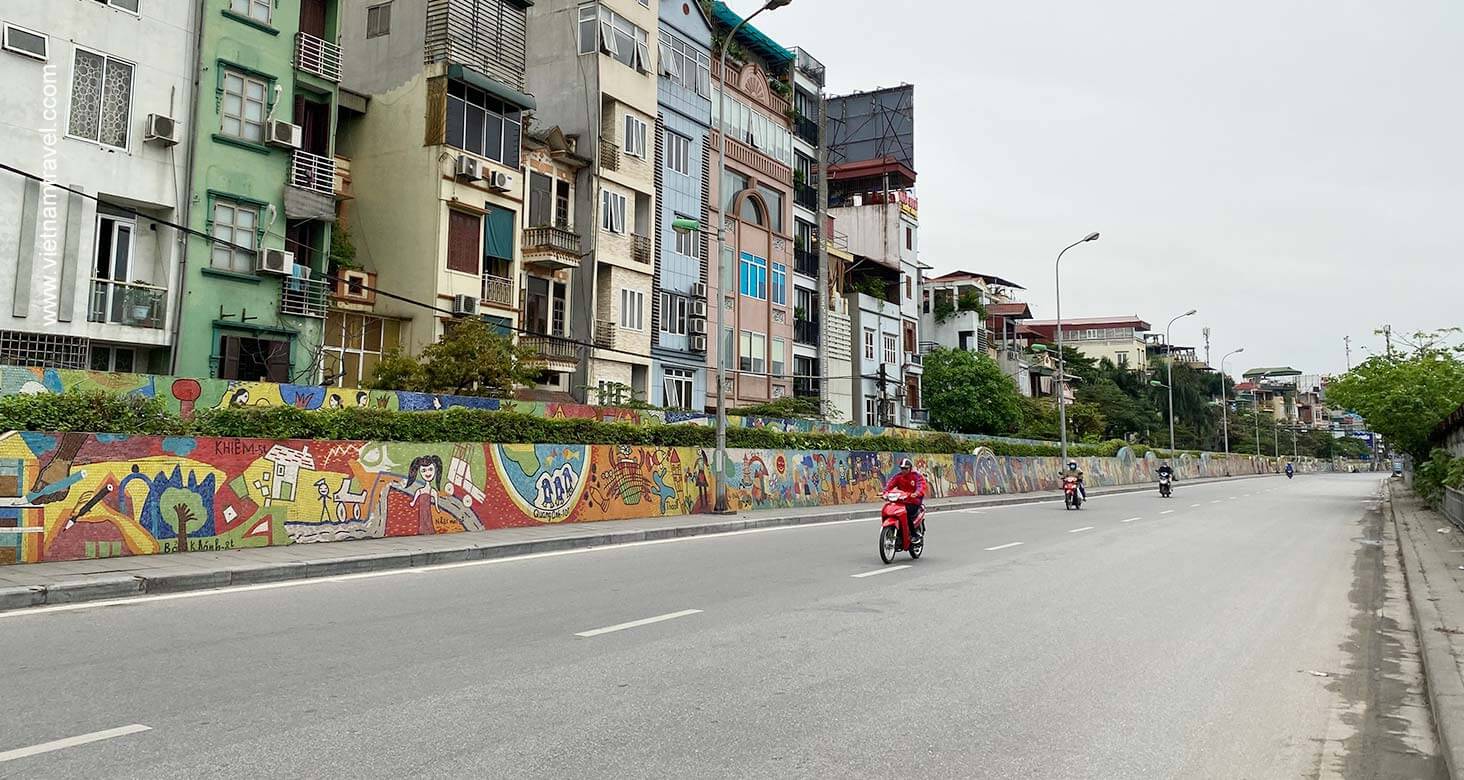 It is part of the dyke of Hanoi by Red river. Twenty years ago in the 1000 years' anniversary Hanoi, people have idea to decorate this street to be nicer. So people use ceramic from old bat Trang village by river to make it better. This road is always carry heavy traffic for people living on northern part of Red river.
Hanoi Old Quarter ( Pho Co Hanoi)
Located by red river, Hanoi old quarter is the heart of Hanoi which was famous with old 36 guild street. Many part of Old Hanoi remain pretty old with narrow street and narrow busy shops. Most of the good street food was created and served in this area. Old Hanoi is the must when visiting Capital city. This area is always packed with tourist and local visitors.  It is an area of 6 square kilometers in the northwest of Hoan Kiem Lake.
Hanoi Opera House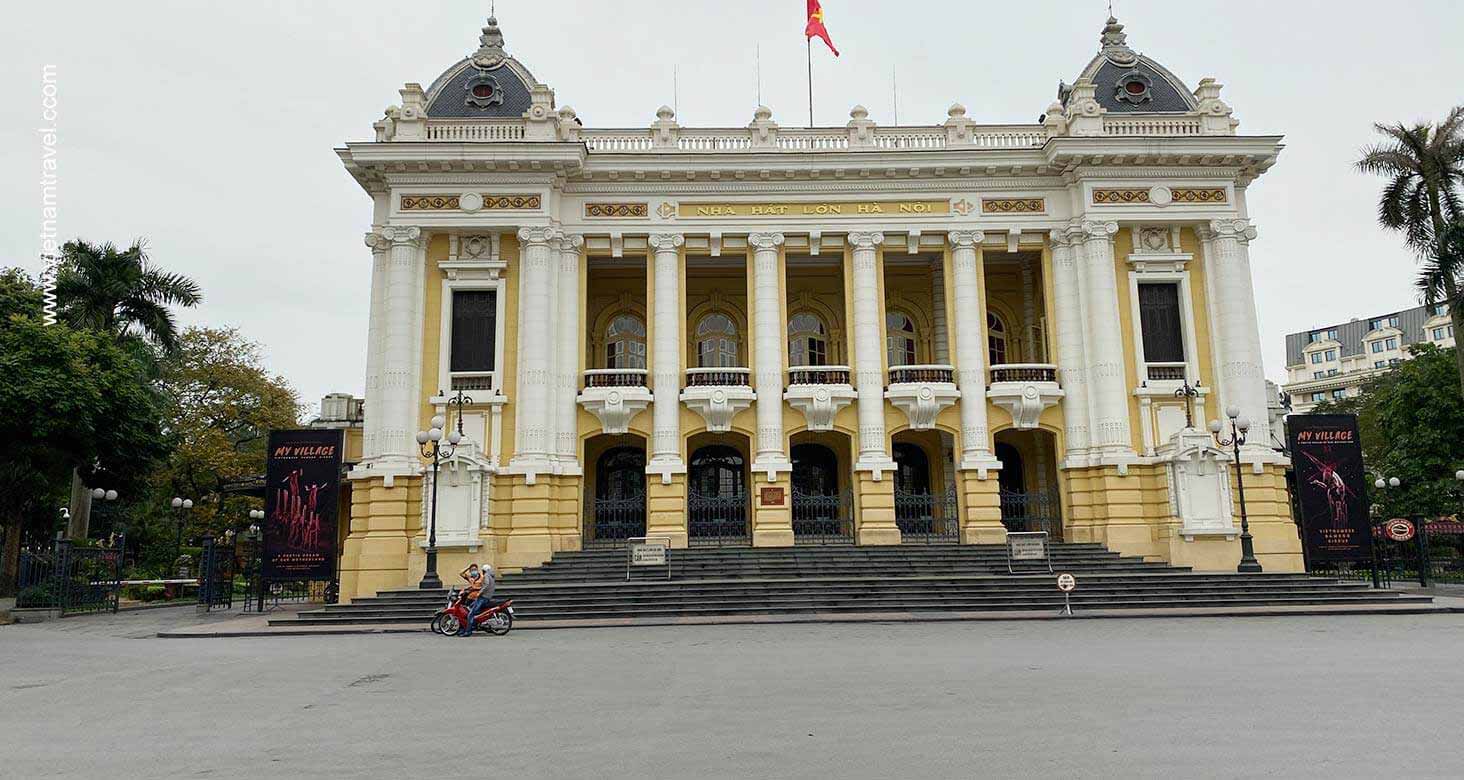 It is a proud of Hanoi architecture. Now it is use for the most important show of Vietnam.
Located right on August Square, next to Hanoi Hilton Hotel. The Opera house was built in 1901 and completed in ten years. It was renovated several time and the last time was in 1995 – 1997 with great support from French government.
Internal architecture was spectacular with gold plated chandelier…
The National Ballet is also part of the Opera House company and stages Western classics such as Swan Lake as well as traditional and modern Vietnamese dance productions.
National Museum of Vietnamese History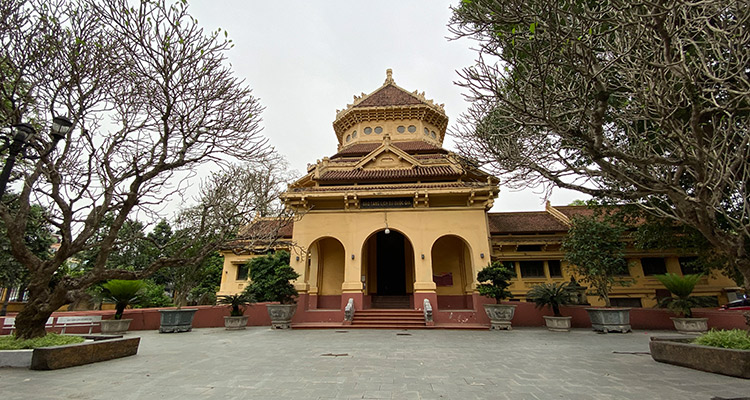 Located at 1 Trang Tien Street, the beautiful museum building used to be the archaeological research institution of the French School of the Asian Studies under French colonial, which opened in 1910. This was extensively refurbished in 1920 and redesigned between 1926 and 1932 by the architect Ernest Hébrard. It is considered a blend of French colonial and traditional Vietnamese architecture, also called Architecture Indochine. The museum was acquired by the Government of Vietnam in 1958 and then the artifact collections were expanded to cover eastern arts and national history.
Vietnamese Women Museum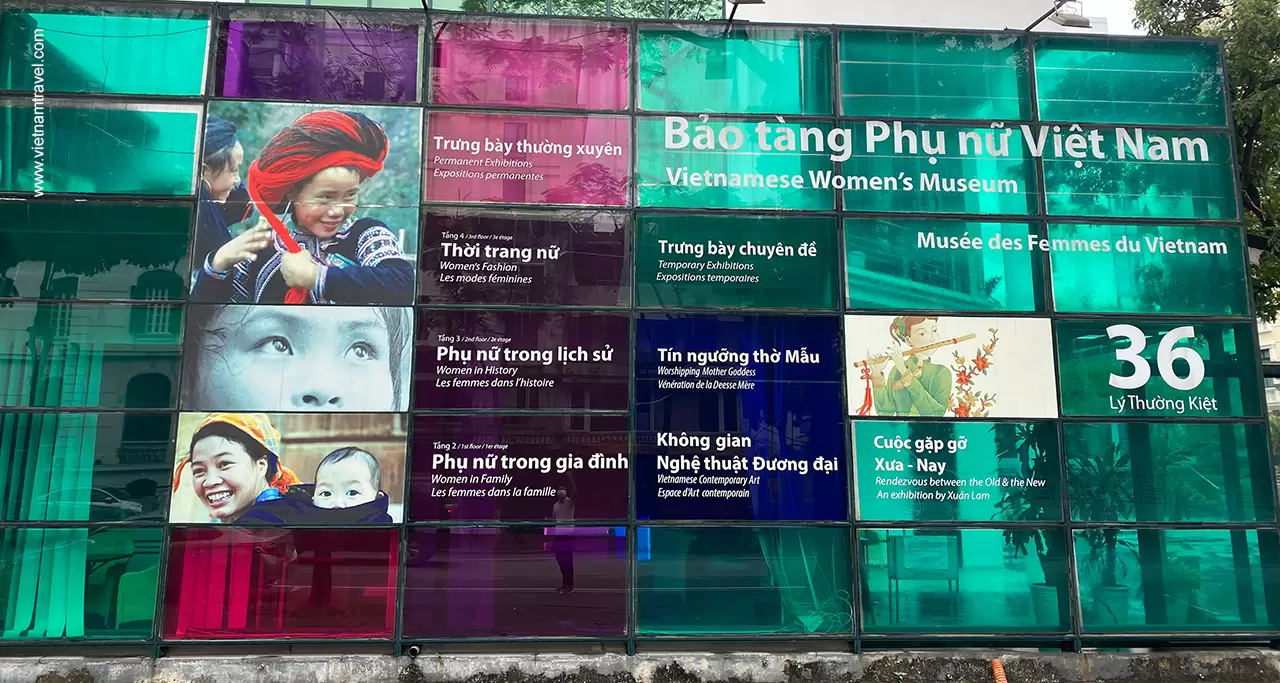 The Museum is located in Ly Thuong Kiet Street,  Hoan Kiem District, Hanoi. It is not far from Hanoi old quarter. This museum is dedicated to Vietnamese women.The museum opened to public in 1995 and had been renovated between 2006 and 2010. More than 1000 materials, photos and objects displayed in the permanent exhibition show the role the Vietnamese women played in history and currently play in arts and in family life. Vietnam Women Museum also organizes thematic exhibitions to show changes and development of the contemporary society.The stated mission of the museum is "to enhance public knowledge and understanding of history and cultural heritage of Vietnamese women… thus contributing to promoting gender equality. The museum attracts many foreign visitors in recent years.