Moc Chau plateau – a new refreshing retreat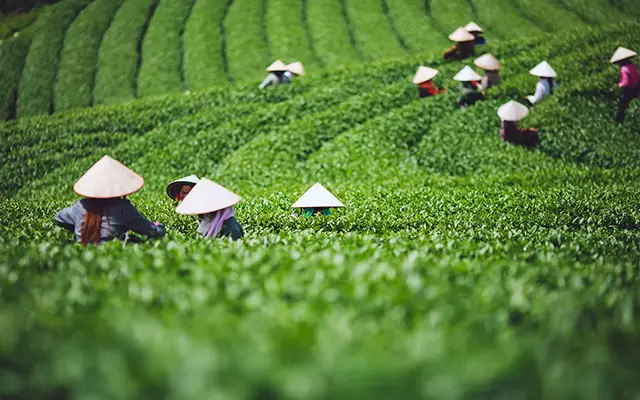 Moc Chau plateau in Son La province is becoming popular destination in Vietnam's northern mountain region. With green vistas, pure fresh air, strawberry gardens, heart-shaped tea hills, alongside Yen waterfall, Moc Chau is a good choice for weekend escape from Hanoi.
Moc Chau has much to offer visitors: the majestic Pha Luong peak, the roof of Moc Chau which is located at the Vietnam-Laos border, and the endless plum valleys. Traditional festivals and authentic local cuisine and some many travel experience
A visitor from HCM City – Tran Phong Hoang was impressed by great hospitality of local people. He said this is the friendliest people in the World.
"You will definitely feel welcoming home. I like their beautiful traditional dress and the unique culture of local hill tribe people. I fall in love with this land from the first sight" Hoang said.
Fresh strawberries in Moc Chau have been a favorite treat for Vietnamese visitor especially for city people. You could see how the strawberry was growth and you could taste the fresh fruit directly from the garden.
Chimi, one of the major strawberry farms, has been a good option for travelers from Hanoi
"This is my first time picking strawberries in a garden," Phan Thi Yen of Bac Ninh province said, "The fact that the strawberry is planted in pots really surprised me. Taking strawberry is a wonderful experience for me. I will definitely visit a strawberry farm again when I return to Moc Chau in the next trip."
Moc Chau is cool all year round he temperate is about 18 – 20 C Degree and it is an ideal escape for city people in the Summer
Vietnamese often take local bus to Moc Chau as it is cheap and good but recently some private groups would prefer motorbike and private car.
Accommodation in Moc Chau is good and visitors has plenty of choice from resort, mini hotel… to home stay.

Trang A Chu, owner of A Chu Homestay in Hua Tat village, told Vietnam Travel, " I am happy to have guests come and visit us, I am surprise that they like my works, my farm and like the food I cook. Thanks so much for your coming and I hope to welcome more of your friends to my home. It is always open for you and your family. Come home to stay with us.
Local people is proud of their culture and traditional value. They want to promote it as a safe and good destination and want to pass this message to everyone.
Tourism is just started in Moc Chau in recent years, it come as a prince waking up the sleeping beauty of North west Vietnam and it is great opportunity for Thai, Muong and Hmong people showing you their great hospitality and long lasting traditional values of their own tribe.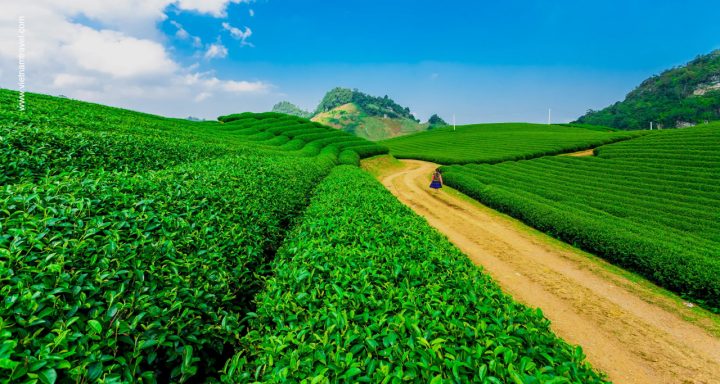 Moc Chau has been a great weekend escape for city people and a good stop for those who take the North West loop. Think of Moc Chau when you plan a trip to North West of Vietnam.