The world's first gold-plated hotel in Vietnam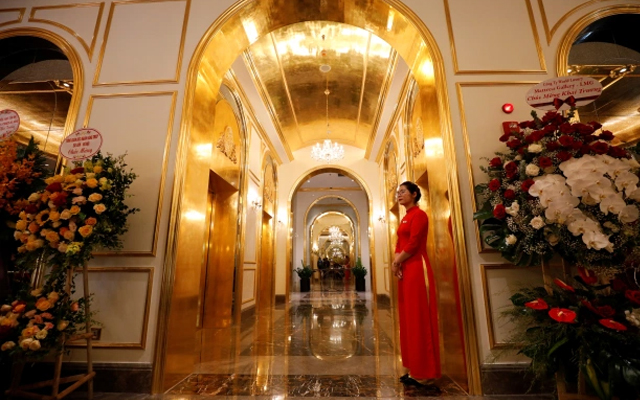 The world's first gold-plated hotel opened its doors in Vietnam July 2nd 2020
The decadent Dolce Hanoi Golden Lake hotel opened with bathtub bling and coffee cups plated in the 24-carat metal.
It even has a gold-plated infinity pool on the roof.
The five-star hotel, which claims to be the first property in the World clad in gold tiles, took 18 months to build.
The building was completed in March 2020 and plan to accommodate the visitors to F1 in Hanoi but this event was delayed due to Covid 19. Then the opening ceremony was delayed too.
The hotel located by Giang Vo Lake, in the center of the Vietnamese capital.
The 360-room, 25-storey property will operate under the American Wyndham Hotels brand. According to Mr. Duong- the owner of this hotel, the total investment is approximately 100 million US dollars.
Prices start at $250 a night for rooms includes a gold plated gift.
In 2020, hotel expects 50% occupancy mostly for local and some foreign business & diplomatic travel guests as the country still closed for regular foreign visitors due to Covid 19.