Park Hyatt Phu Quoc Residences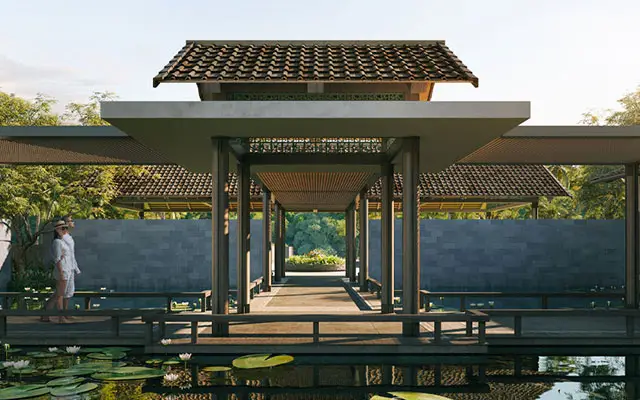 Park Hyatt Phu Quoc is one of the newest luxury resorts in Phu Quoc and it will offer guests an exclusive oasis, a sophisticated home-away-from-home with design inspired by traditional Vietnamese villages. Featuring exceptional, luxurious interiors with exquisite Vietnamese accents, all guestrooms, suites and villas will also offer stunning sea views.
1. Location
Park Hyatt Phu Quoc Residences is situated in one of the most unique and beautiful beaches on Phu Quoc Island with stunning views ranging from the hilltop to the ocean. The resort is located 15 kilometers from Phu Quoc International Airport and only eight kilometers from the town An Thoi, where you can find various shopping and entertainment venues. The picture-perfect site is surrounded by bountiful nature including lush undulating hills with a natural spring flowing through the center. It is bordered by clear blue water and a 1.7-kilometer white sand beach. As you enter Park Hyatt Phu Quoc Residences through the tree-lined driveway, you will be transported into an exclusive and tranquil seaside retreat.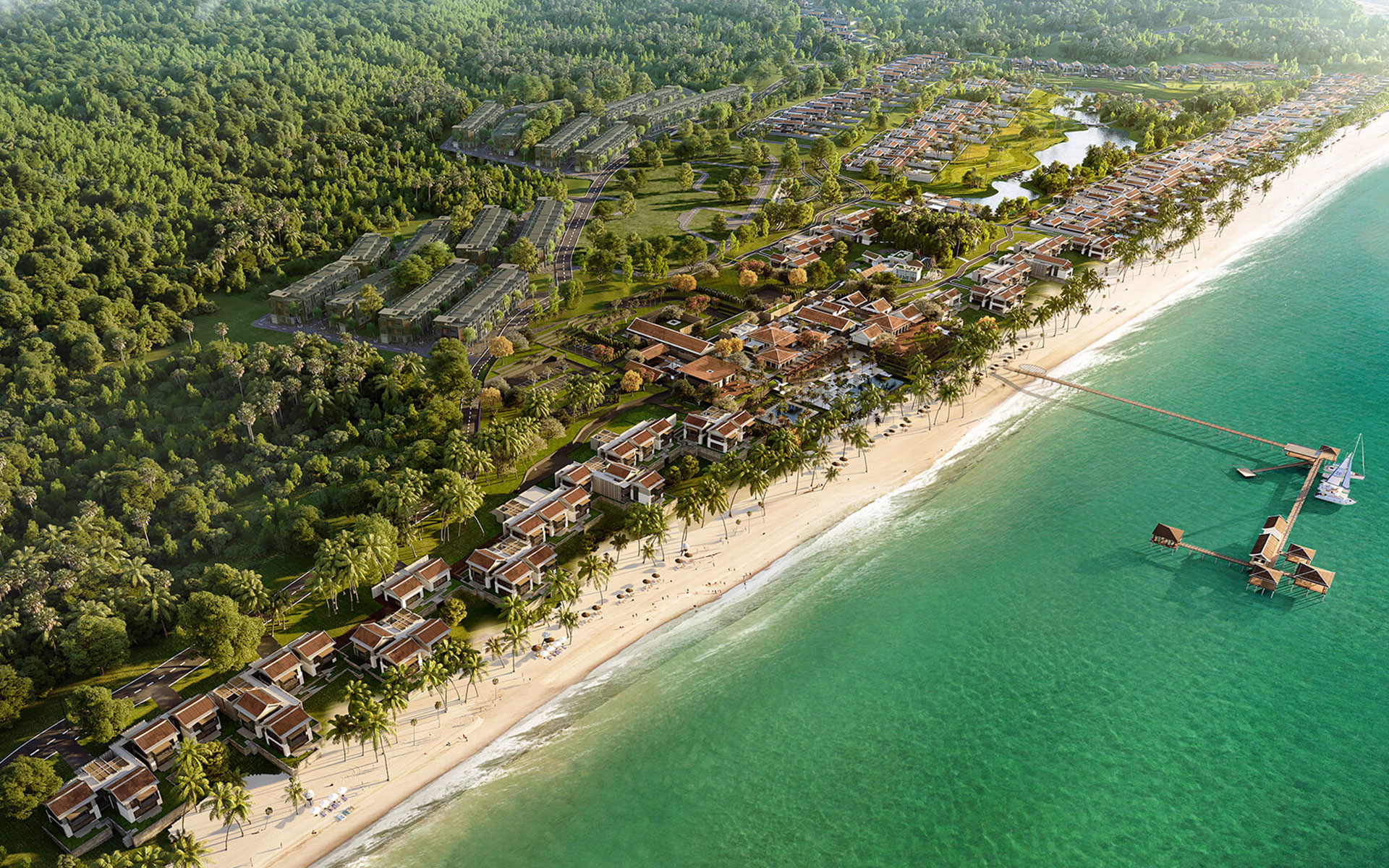 Address: Hamlet 7, An Thoi Town, Phu Quoc Kien Giang, Vietnam
2. Art and Architecture
The design of Park Hyatt Phu Quoc Residences is inspired by the strong family ties in Vietnamese culture, offering a sophisticated home-away-from-home where one can gather with family and friends. The villas pay homage to the traditional cultures across Vietnam, featuring exquisite handcrafted lacquer, rattan and bronze, alongside contemporary architecture and artwork. Experience custom-created art and modern architecture celebrating Vietnamese heritage, curated exclusively for you.
A Sense of Place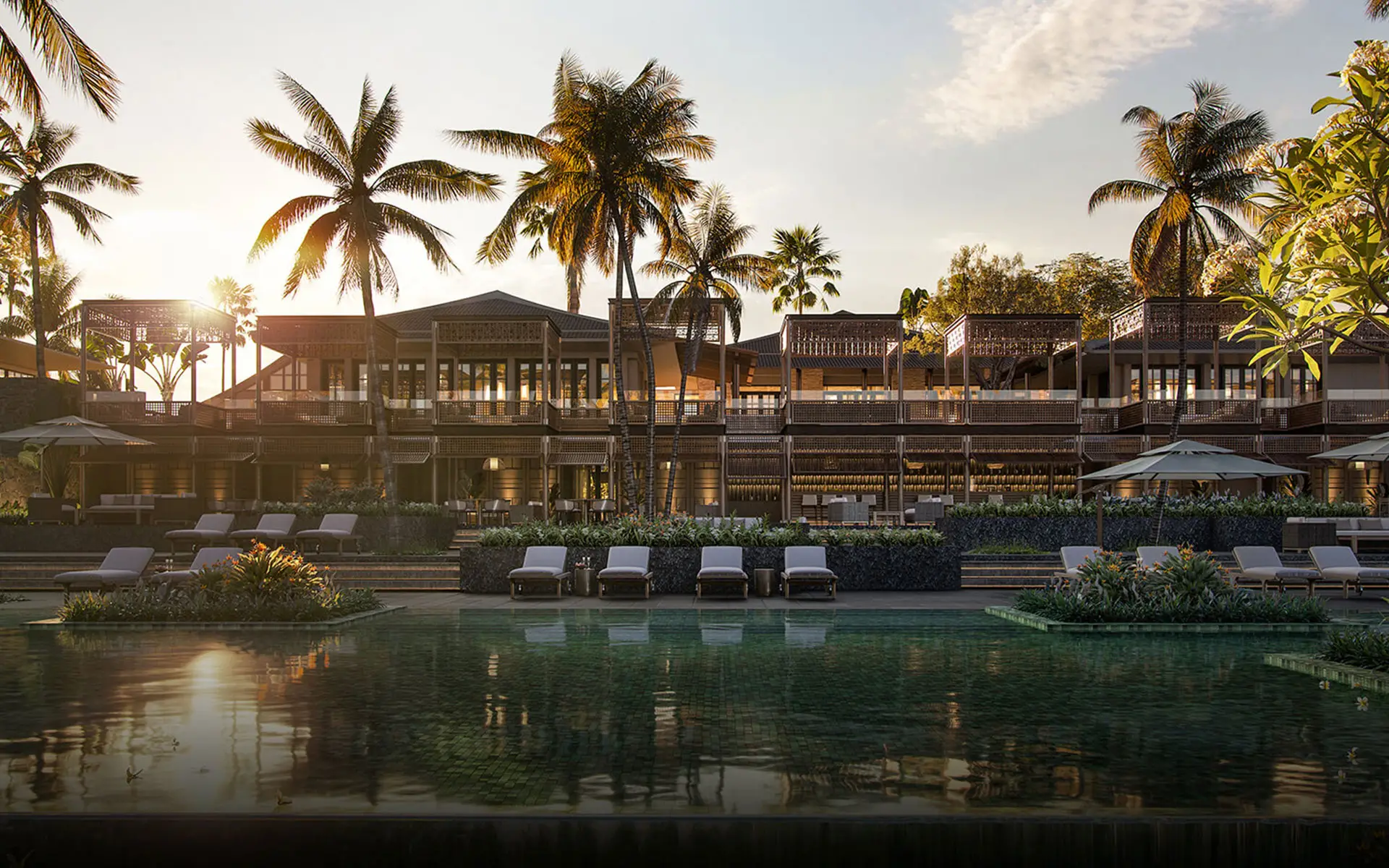 The resort is designed to be reminiscent of a tranquil Vietnamese village with its bamboo paths and green terrace rice fields. The 65 villas ― available in two-, three- and four-bedroom configurations as single- and double-story residences ― are modeled after traditional Vietnamese houses. Each villa will come with wide full-height windows and expansive swimming pools, offering a seamless sense of space so that you can fully enjoy the natural beauty around you.
In Nature's Embrace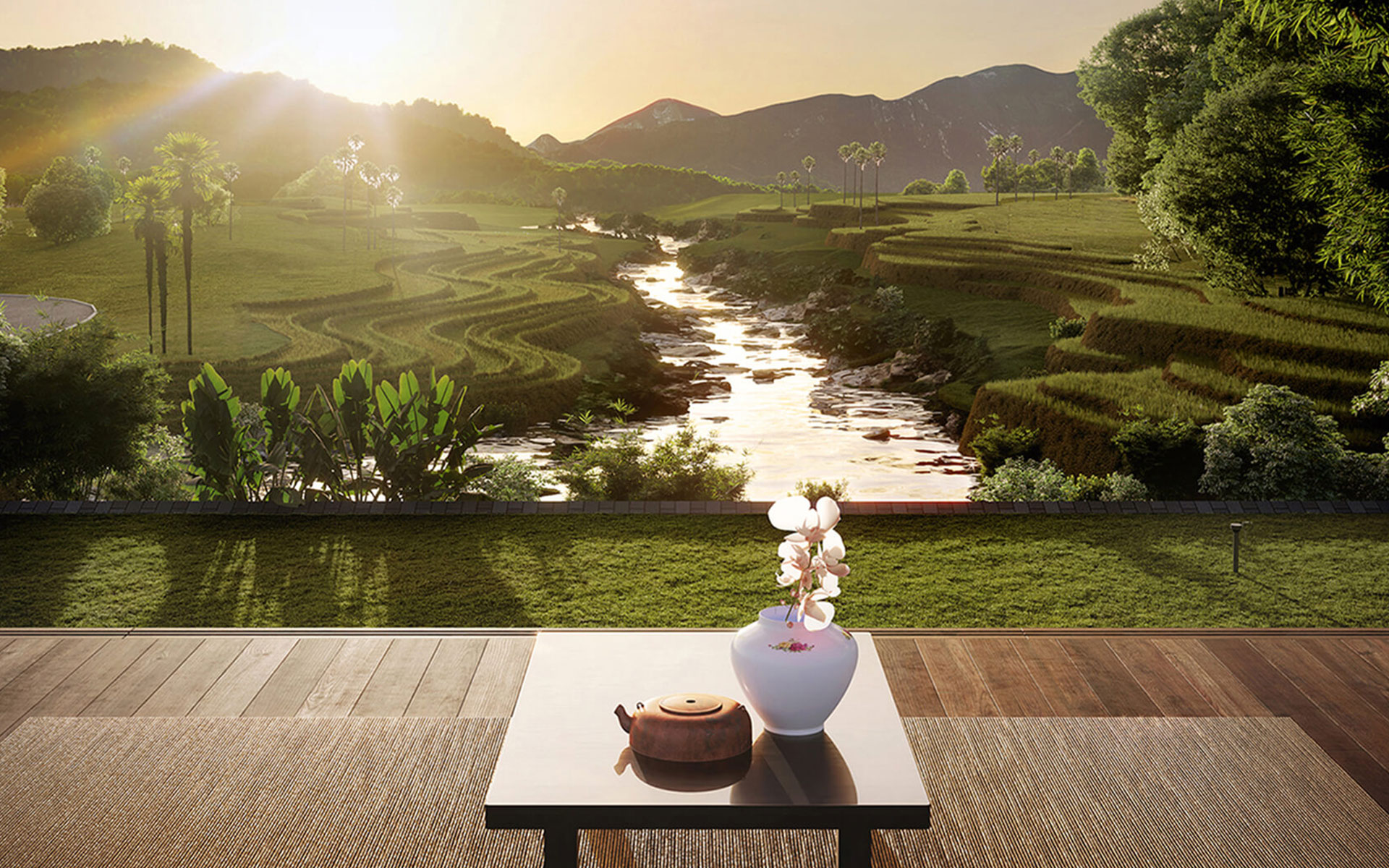 The resort is situated in an exceptional natural terrain surrounded by undulating hills and blue waters. The tropical landscape will be enhanced with colorful flowers and greenery around the beach villas while the terrace fields and fruit trees by the lake villas will echo the landscape of a northern Vietnamese village. The hill villas, perched at a higher elevation, will be nestled amid the site's original tropical forest.
A Home Away from Home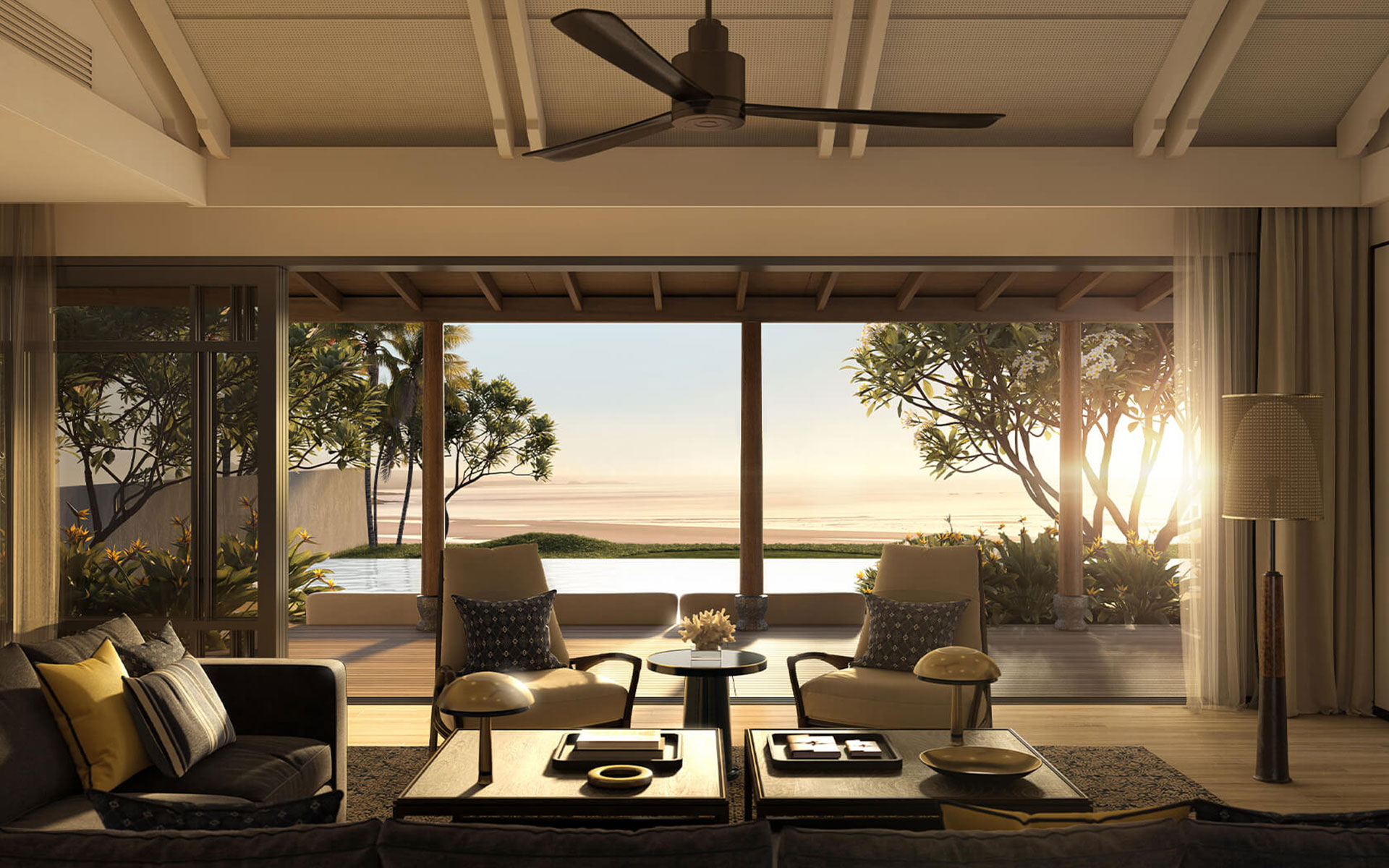 The design approach of the villas is centered on the strong family ties in Vietnamese culture where it is common for multiple generations to live under one roof. Park Hyatt Phu Quoc Residences will offer a welcoming space for you and your loved ones to come together and to create precious memories over the years.
Where Culture Meets Nature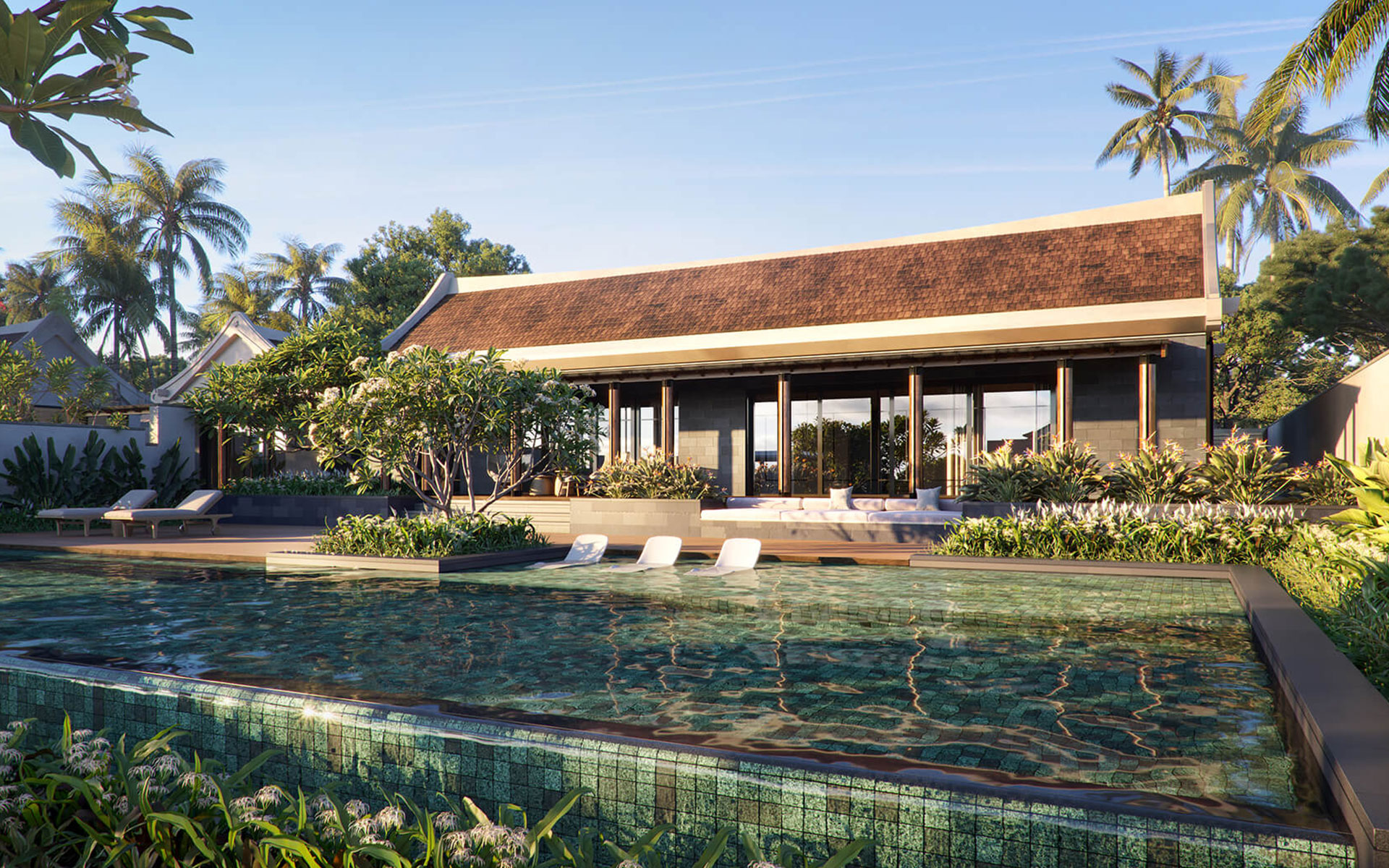 Taking inspiration from Vietnam's rich and diverse heritage as well as the rhythmic textures of the resort's natural surrounding, the villas will showcase distinct regional crafts and Vietnamese arts through custom-made lacquer, bronze and rattan works.
3. Privileges & Experiences
Be immersed in breathtaking nature and rare culinary experiences alongside world-renowned artwork and sophisticated design at Park Hyatt Phu Quoc Residences. Here is where luxury is personal, where you can expect the exceptional and discover unique and deeply enriching moments.
Ownership Privileges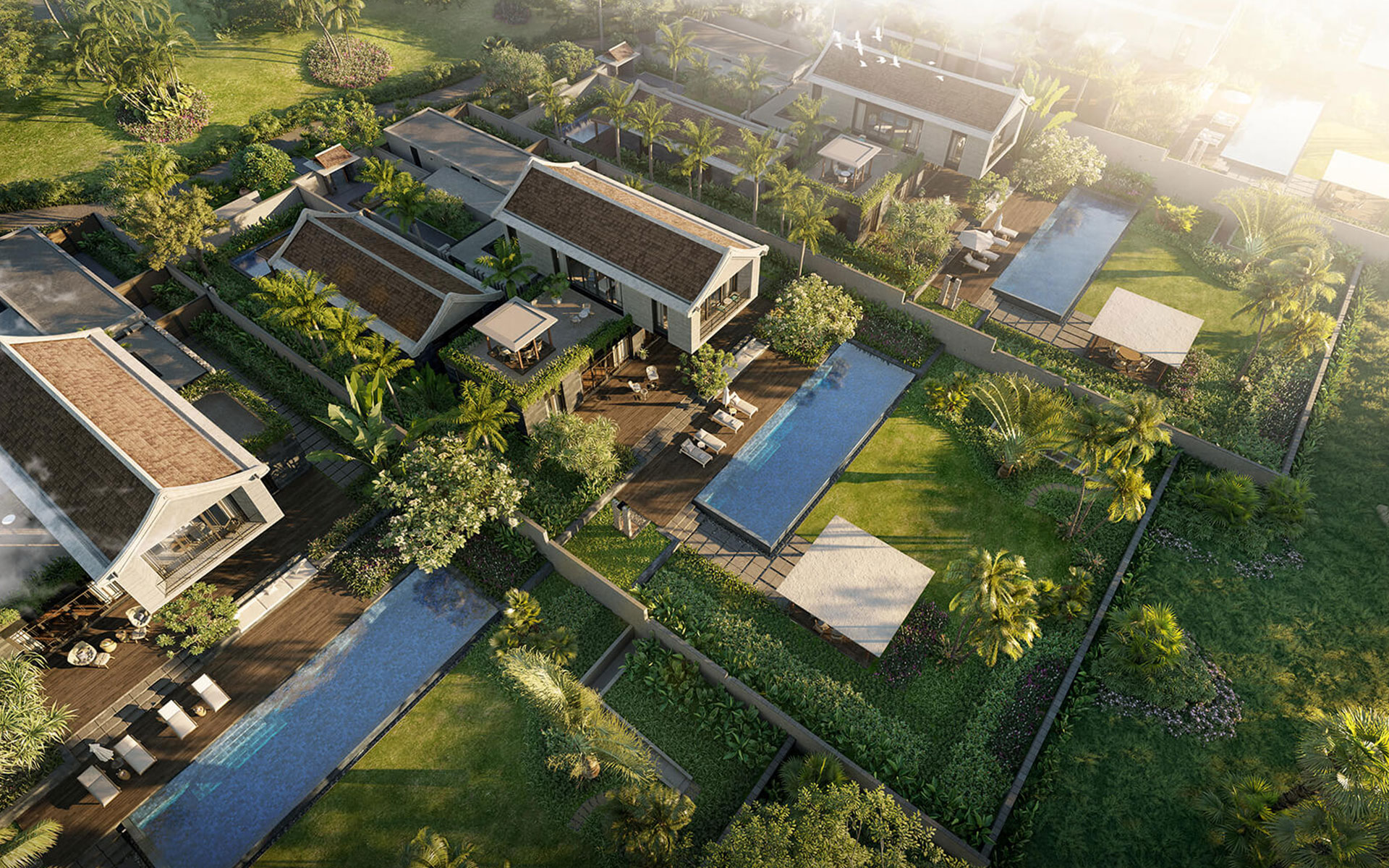 Villa owners at Park Hyatt Phu Quoc Residences will enjoy exclusive privileges including:
1. 20 owner's nights per year at Park Hyatt Phu Quoc Residences*
2. Two-year Globalist membership, the highest elite tier in the award-winning World of Hyatt loyalty program**
Highlights of Globalist benefits at Hyatt hotels around the world:
– Dedicated elite check-in area
– Priority access to rooms when checking in early
– Room upgrade up to standard suites
– 30% bonus points when choosing to earn World of Hyatt points
– 4:00pm late check-out upon request (subject to availability at resort and casino hotels)
– Club Lounge access for complimentary daily breakfast for up to two adults and two children.
Culinary and Leisure Facilities
Village Center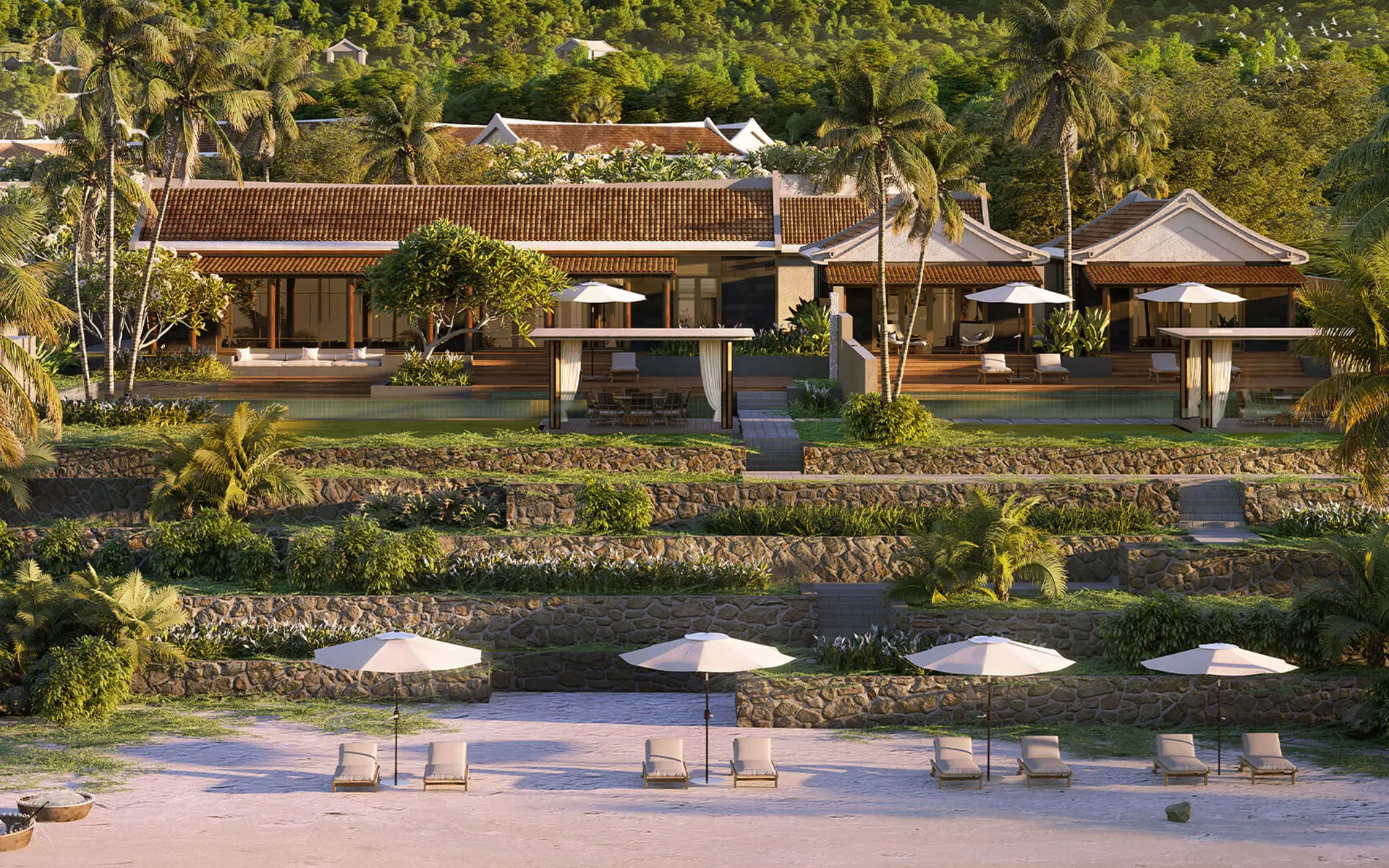 At the heart of the resort will be the Village Center, which is inspired by a Vietnamese village with its myriad of recreational facilities for residents to enjoy. This will include a sunset pavilion pool bar, an infinity swimming pool, a garden-view swimming pool, a 300-square-meter ballroom as well as four distinct restaurants.
Camp Hyatt
Young children can explore and discover interactive indoor and outdoor activities in the dedicated kid's zone. Laid out like a village, there will be unique play areas and houses in which little ones can learn about the traditional customs of Vietnam, try making local handicrafts and join a cooking class or book club.
Spa and Gym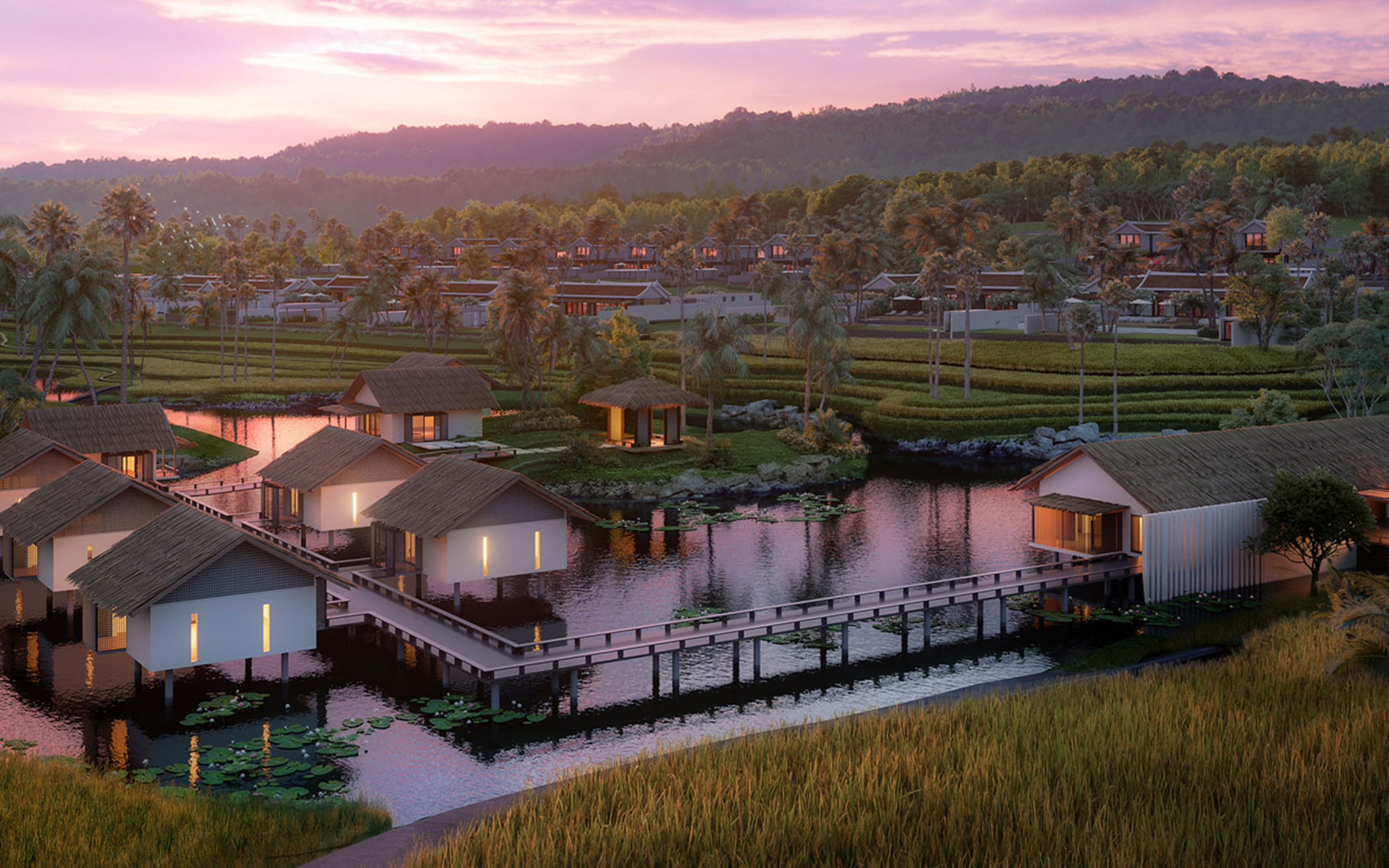 Set over the lake, the spa will offer a peaceful sanctuary for complete rejuvenation surrounded by quiet beauty. Aside from a myriad of fitness equipment, the 24-hour gym on the other end of the lake will feature a 25-meter lap pool.
Food and Beverage Venues
Park Hyatt Phu Quoc will offer food and drinks that are thoughtfully sourced and carefully served by talented, passionate chefs, bartenders and sommeliers. Delightful culinary experiences at the restaurants and sunset bar will range from fresh local seafood in the overwater jetty to European and Asian specialties in elegant interiors.