The Quiet Hoian
Hoian was known as Faifo, with more than 2,000 years history, was the principal port of the Cham Kingdom, which controlled the strategic spice trade with Indonesia from the 7th to the 10th century and was a major international port in the 16th and 17th centuries – and the foreign influences are discernible to this day. There is along time when country closed after the Wars, Hoian was almost forgotten. Tourism wake up the sleeping beauty of Hoian in early of 90s and make Hoian become one of the top attractions of Vietnam.
The photos by Do Anh Vu shows a very quiet Hoian in April 2020.
The old style roof of Hoian ancient house dotted with Franjipani flowers by fly cam.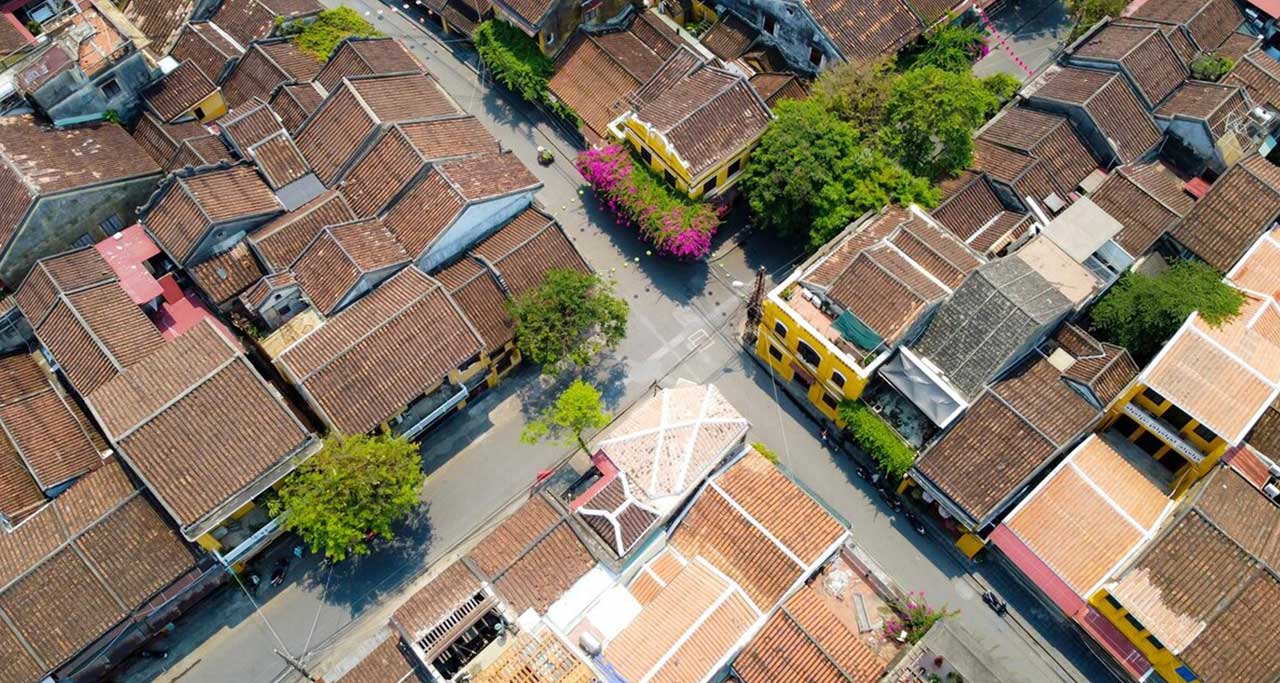 Hoai river- a part of Thu Bon river once was the main transportation by waterway in Hoian.
The view from Japanese bridge to Le Loi Street. There are only few boats at this moment.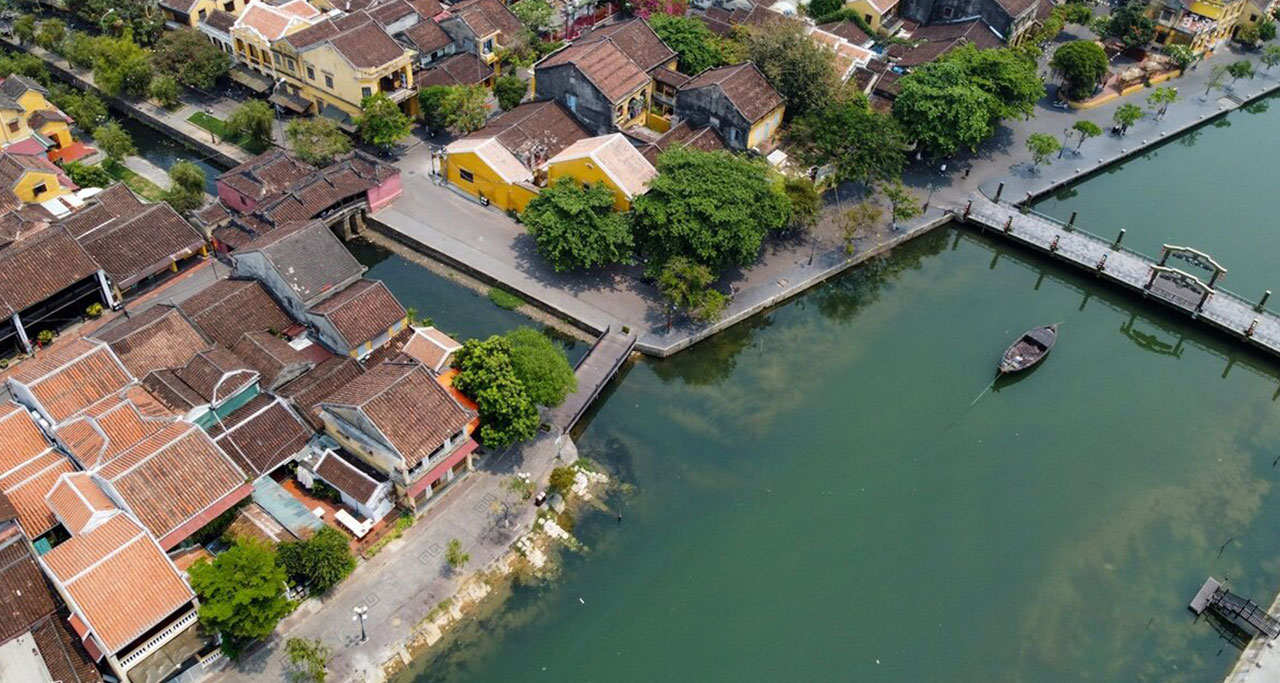 Japanese Bridge (Chua Cau) was connecting between Chinese town and Japanese town in Hoian. This is Symbol of Hoian and it was printed on 20,ooo VND notes.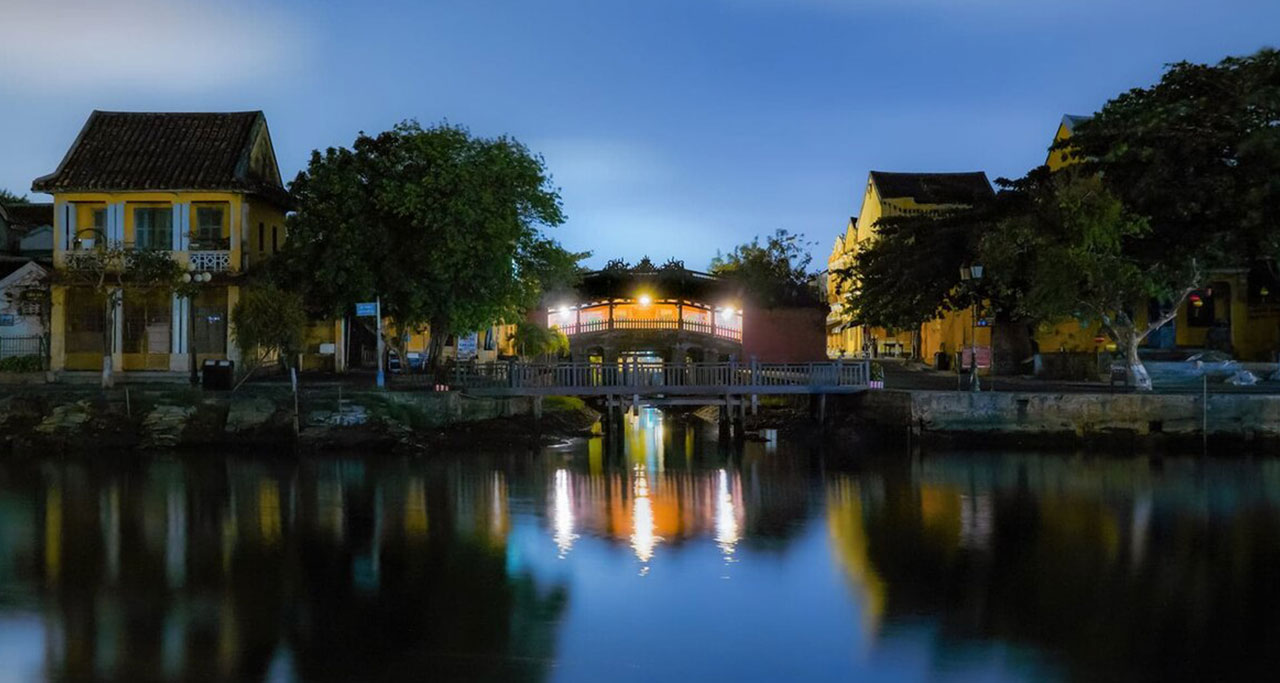 Intersection between Bach Dang street and Tran Phu Street in Hoian. Color is so bright with lots of Franjipani flowers.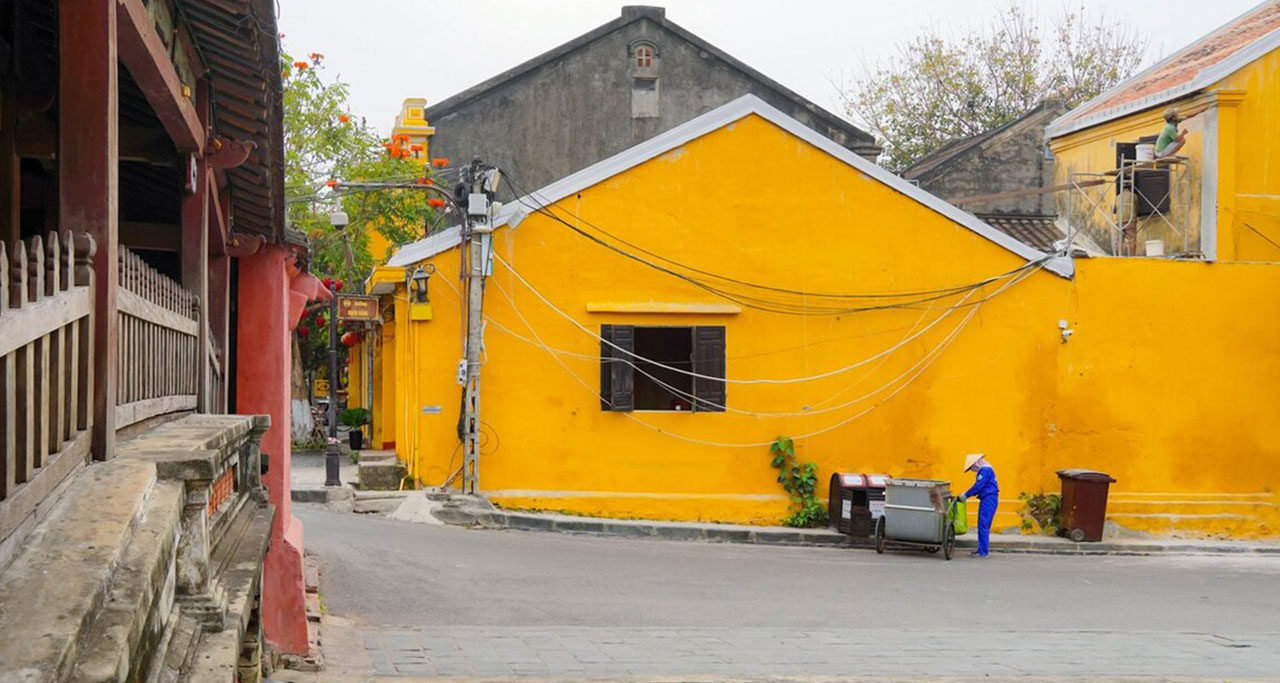 Slow pace of Hoian as it was sleeping before 1990.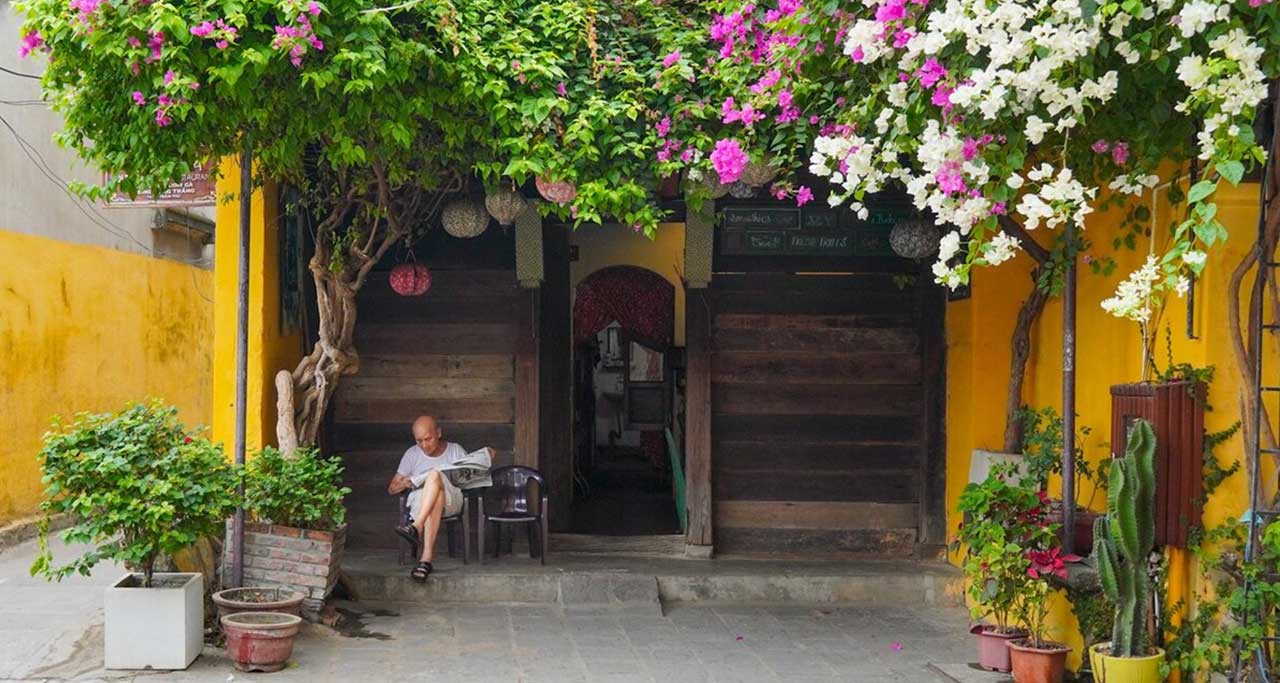 Franjipani flowers was trimming carefully and mixed with lots of colors in Tran Phu street, Hoian.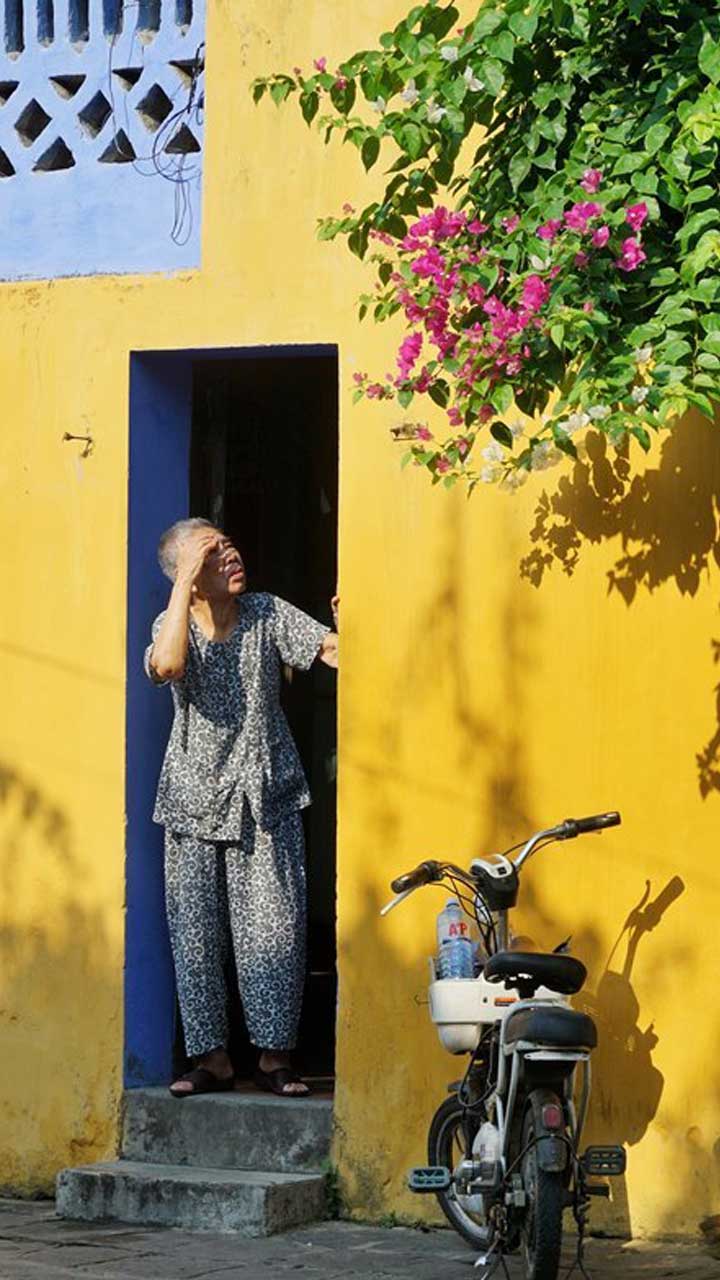 A part of Hoang Van Thu street.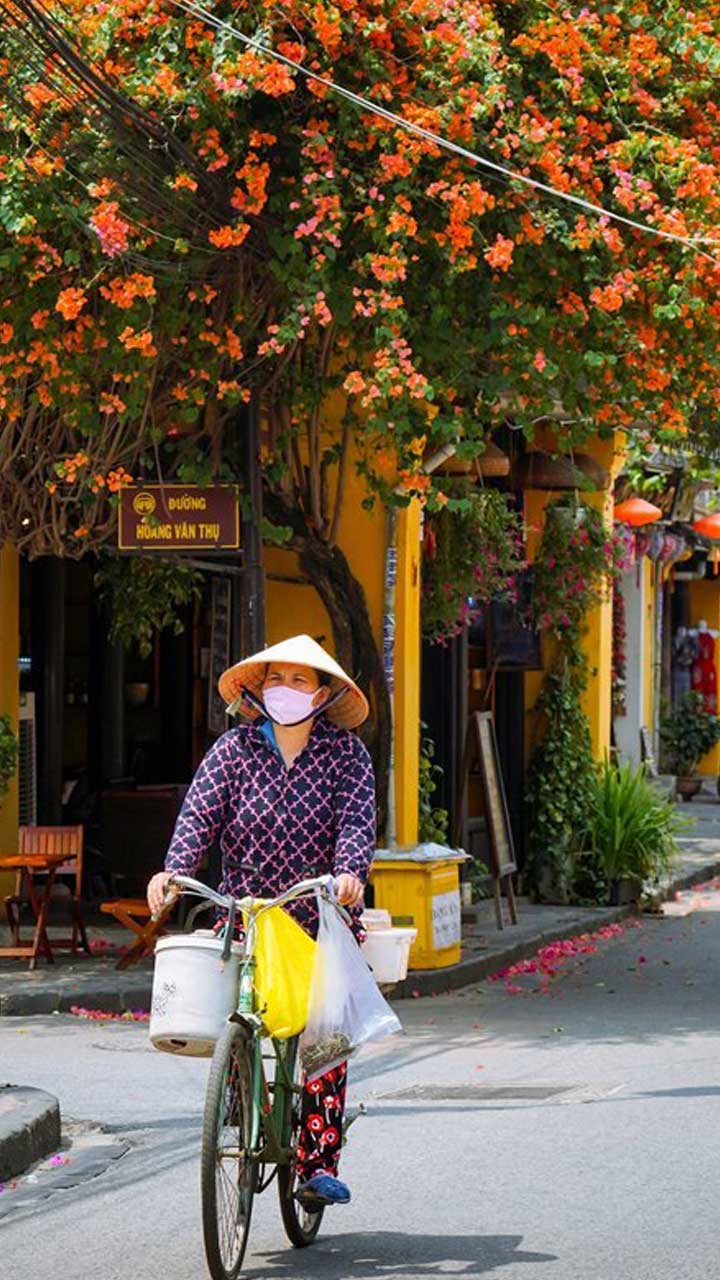 Intersection between Hoang Van Thu street and Tran Phu Street in Hoian. The city design like a chess board. Small lanes are well connected and make the short walking trip in Hoian easy and convenient for travelers.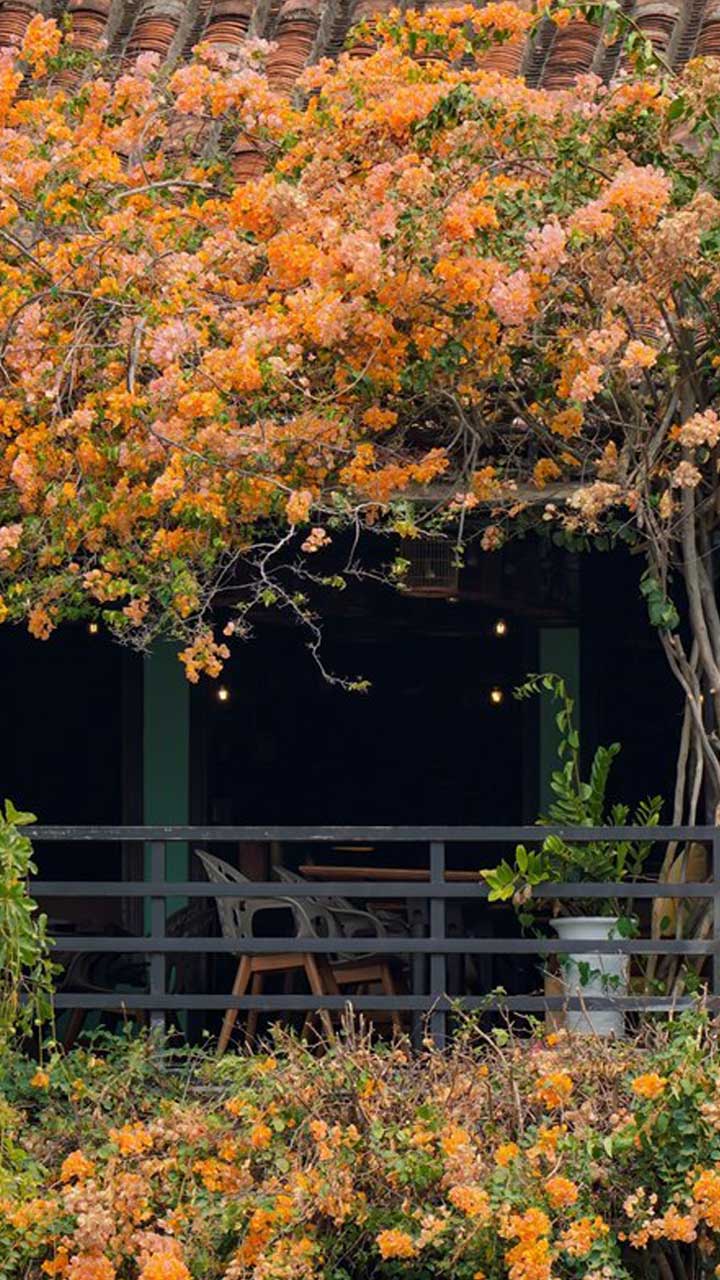 It was a cafe, this ancient house has a roof made of old style tiles( Jing & Yang tiles)
View from Japanese Bridge to Nguyen Thi Minh Khai street.
A part of Hoang Van Thu street was decorated with lantern from Tet holidays.
A quiet Hoian in the color of sunset.
Sunset in Hoi An.