Vietnam Weather in October
October brings the weather conditions as one of the best months for traveling to Vietnam again. Things keep improving in the North with less rainfall, less humidity and more palatable temperatures. Although it is an opposite story for the Central when high rainfall and the chance of stormy weather tumble in this region, the summer monsoon rains gradually fade away in the South, giving a promise of the returning summer. This article will deliver more details about weather of Vietnam in October and other necessary information for your best preparation. Here we go!
Climate by Region in October.
Northern Vietnam
Popular destinations: Hanoi, Halong Bay, Cat Ba, Sapa, Ha Giang, Mu Cang Chai, Ninh Binh, Mai Chau, etc.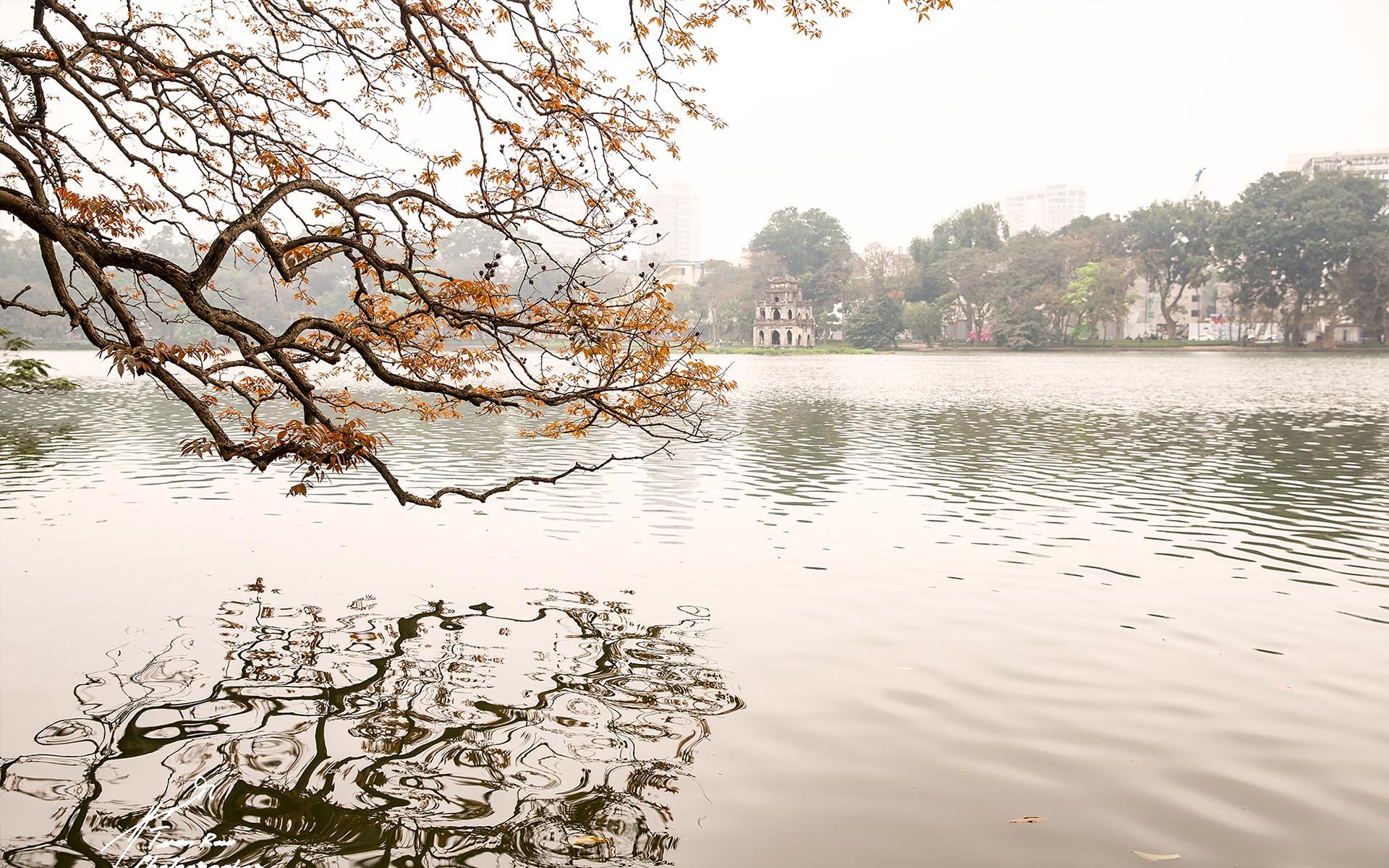 Rainy season comes to an end in the North Vietnam in October. You will see a drop in both temperature (26oC on average) and rainfall. The sky is blue and leaves change colors to yellow. The weather even turns milder by end of month because dry winter is approaching then. In the far North like Sapa, Ha Giang, there is a promise on some of best conditions of the year for trekking, photo taking or camping trips with dry and clear weather.
Central Vietnam
Popular destinations: Hoian, Danang, Hue, Nha Trang, Quy Nhon, Dalat, etc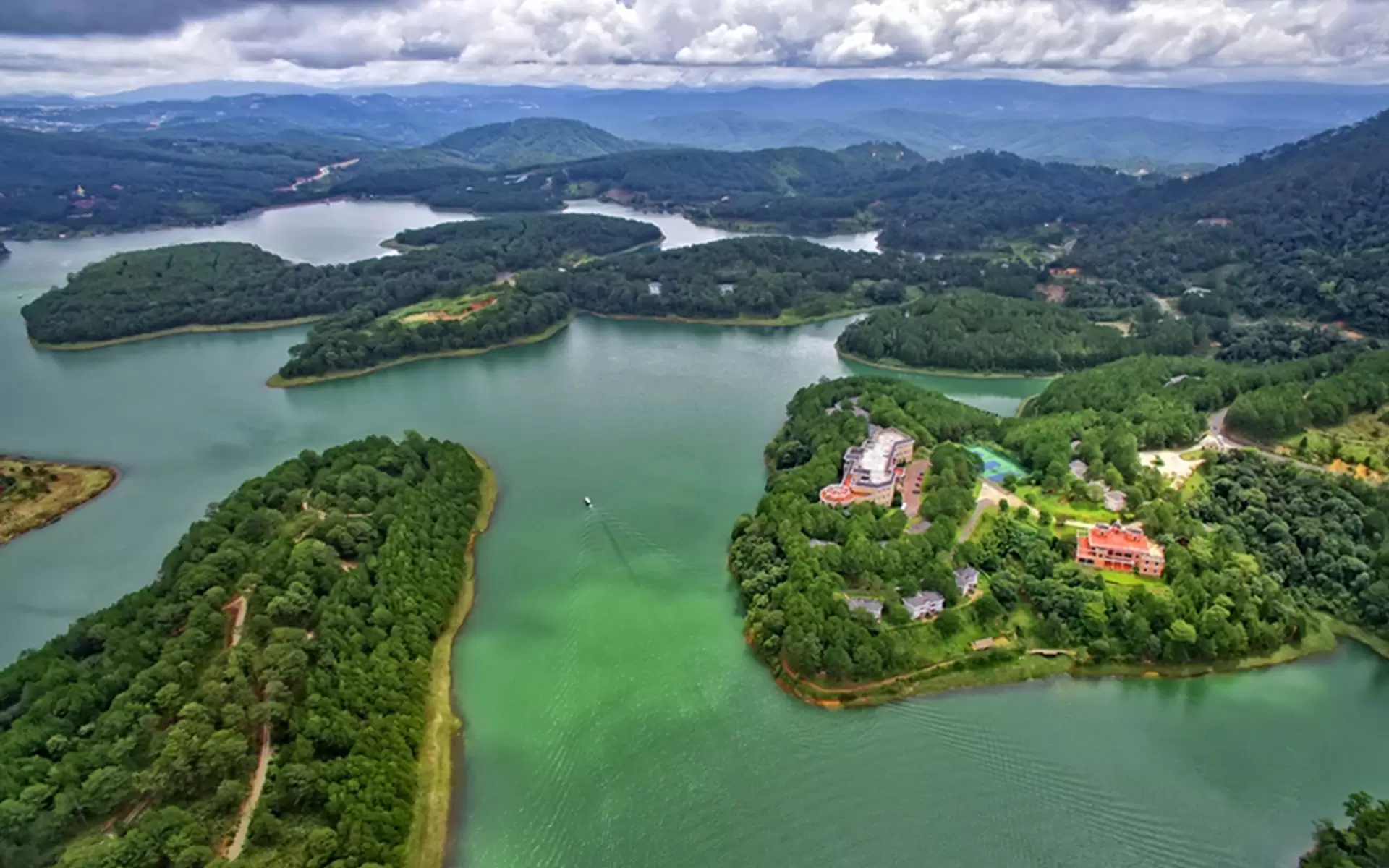 The Central Vietnam is close to its peak of rainy season and heavy storms can occur in this month which make temperature dropping and little sunshine hitting the region. The weather also affects the region different via Hai Van Pass, when Hue get cooler on 24oC on average while it is higher in Danang, Hoian at around 27oC. Hoian is particularly prone to flooding in October. Further south to Nha Trang, rains are on the rise which stands far from the best time for a beach vacation. Meanwhile, the region has positive note for Dalat and provinces in Central Highlands when downpours start to decrease, promising the good conditions and nice weather for outdoor activities.
Southern Vietnam
Popular destinations: Ho Chi Minh City, Phan Thiet & Mui Ne, Mekong Delta, Long Hai & Ho Tram, Con Dao & Phu Quoc, etc.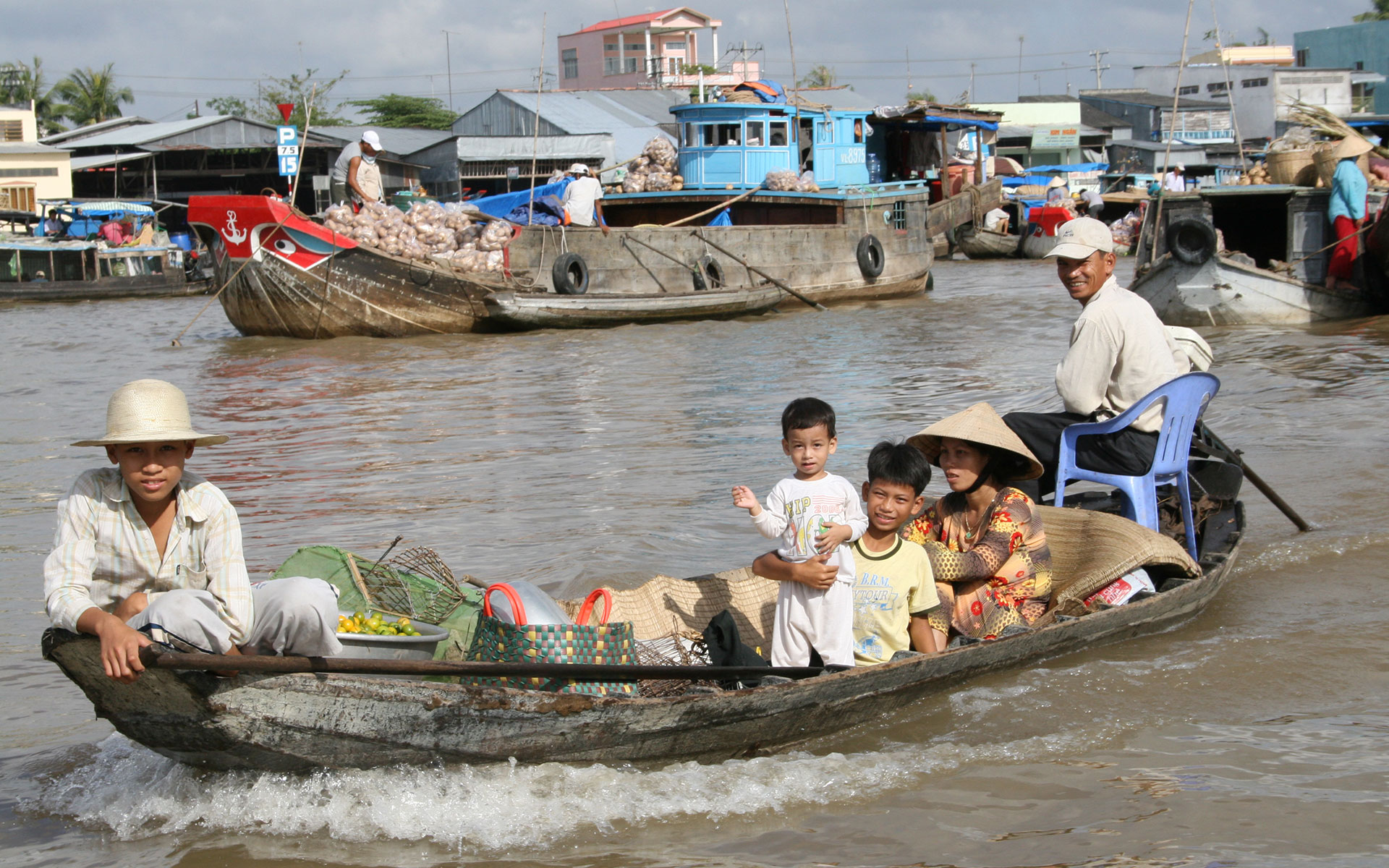 In October, the South slowly crawls out of their wet season when the rainfall is on the decline with average 14 days out of the month, but not as heavy as September. The temperature is at 27oC on average. Meanwhile, beach weather slowly comes back to the South although there is no daily guarantee for good beach day. The beach destinations such as Phu Quoc, Con Dao, Phan Thiet / Mui Ne receive more sunshine and less rain, especially towards the end of the month as dry, hot summer months are waiting ahead.
Travel Guide for October.
The weather conditions in October brings back good opportunity for mountainous areas of Sapa, Ha Giang, Mu Cang Chai.
It is really good time to visit Mu Cang Chai as the region's endless rice fields turn a golden colour, ready to harvest and great photos can come to you in this picturesque time of year.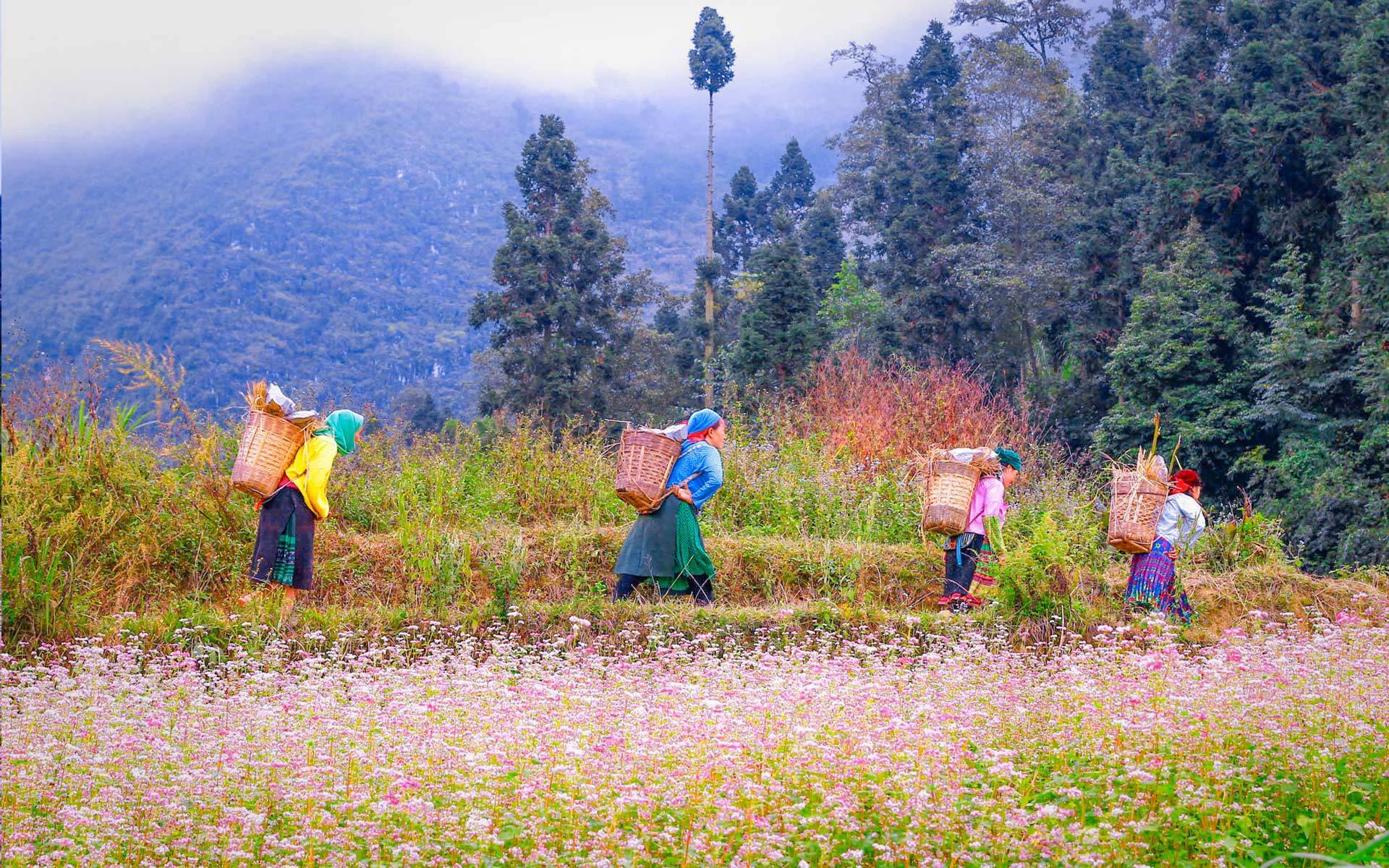 This is also perfect time for Buckwheat season with purple color starts booming, especially in late October to November in Ha Giang. Besides, there are many other interesting activities while visiting Ha Giang such as terraced rice fields, photo exhibition in the Dong Van Karst Plateau Global Geopark or old market in Dong Van town.
October is also among the best months of the year for exploring Hanoi and Halong Bay – UNESCO Heritage Site.
Central regions receive high rainfall and sometimes storms but visiting to major cities such as Hue, Danang and Hoian is still acceptable.
In Dalat and the Central Highlands, the heavy rains start to break, especially towards the end of the month which gradually attract the return of outdoor activities.
It is good month to explore Mekong Delta according to its active waterfront and water-borne life.
The sun starts to shine again in the southern beaches of Phan Thiet & Mui Ne as well as the islands of Phu Quoc & Con Dao, especially towards end of the month. Green Turtle hatchings still continue around Con Dao island.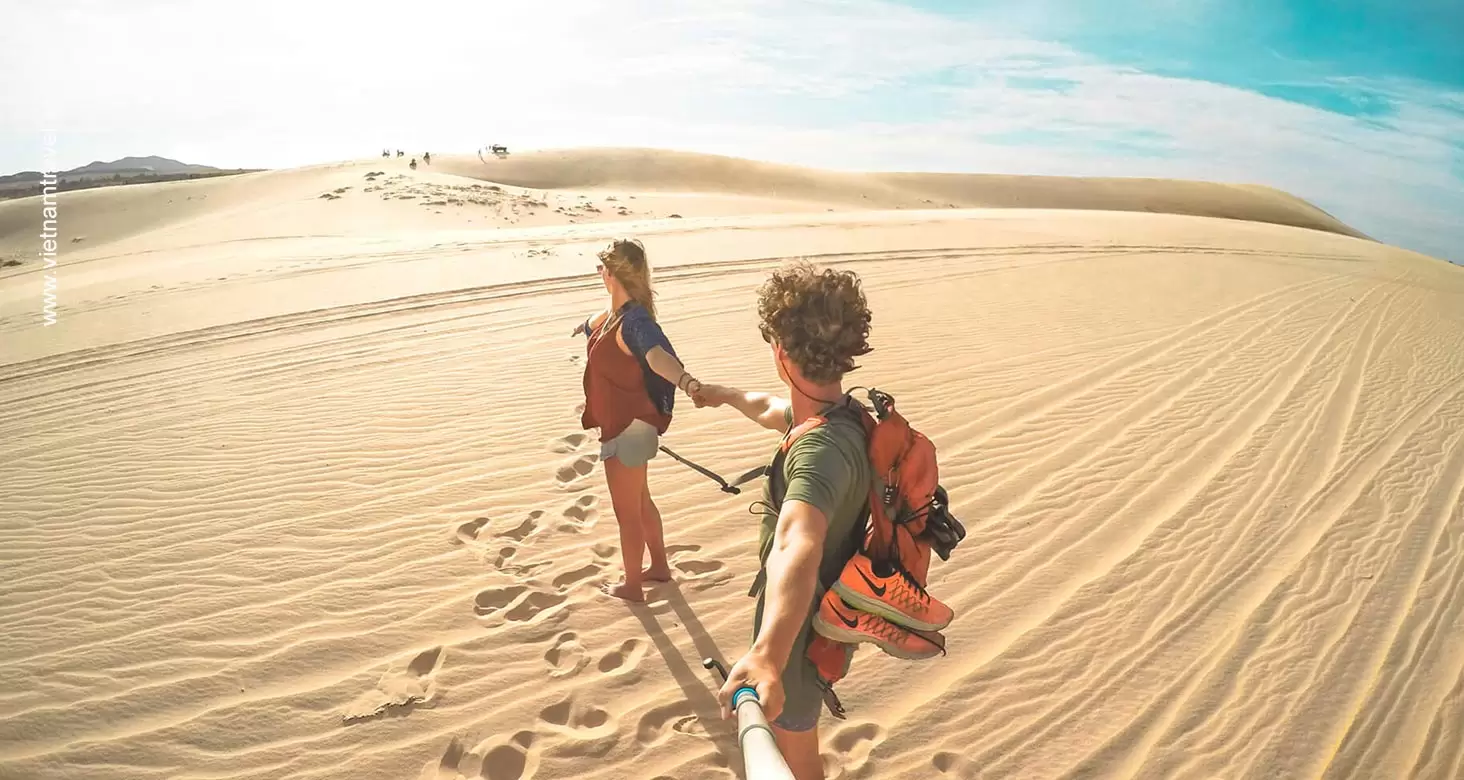 October is considered as the most appealing season in Vietnam, so pack lightweight cotton or linen trousers, quick drying materials. No need to pack too much because you can easily buy clothes and other personal things from hats to flip flops at cheap price here.
When you move to the highland areas such as Sapa, Ha Giang, etc, the weather usually becomes cooler, especially early morning and at night. Some warm layer clothes will work in this case. Also, good walking boots with ankle support or a pair of trekking sandals which can fit socks underneath can be a good option. Lightweight raincoat against the wet is also necessary due to the mixture weather conditions throughout the country. Swimwear is a must for relaxing at hotel's pool or on beach vacation.
Taking advantage of sunny weather that increasingly becomes the norm towards the end of month, the large numbers of international visitors start to grow by this time. South Vietnam beaches welcome the return of more visitors, however, it has been not yet in sufficient numbers to crowd you out.
Events in Vietnam
Hanoi Liberation Day (10 Oct).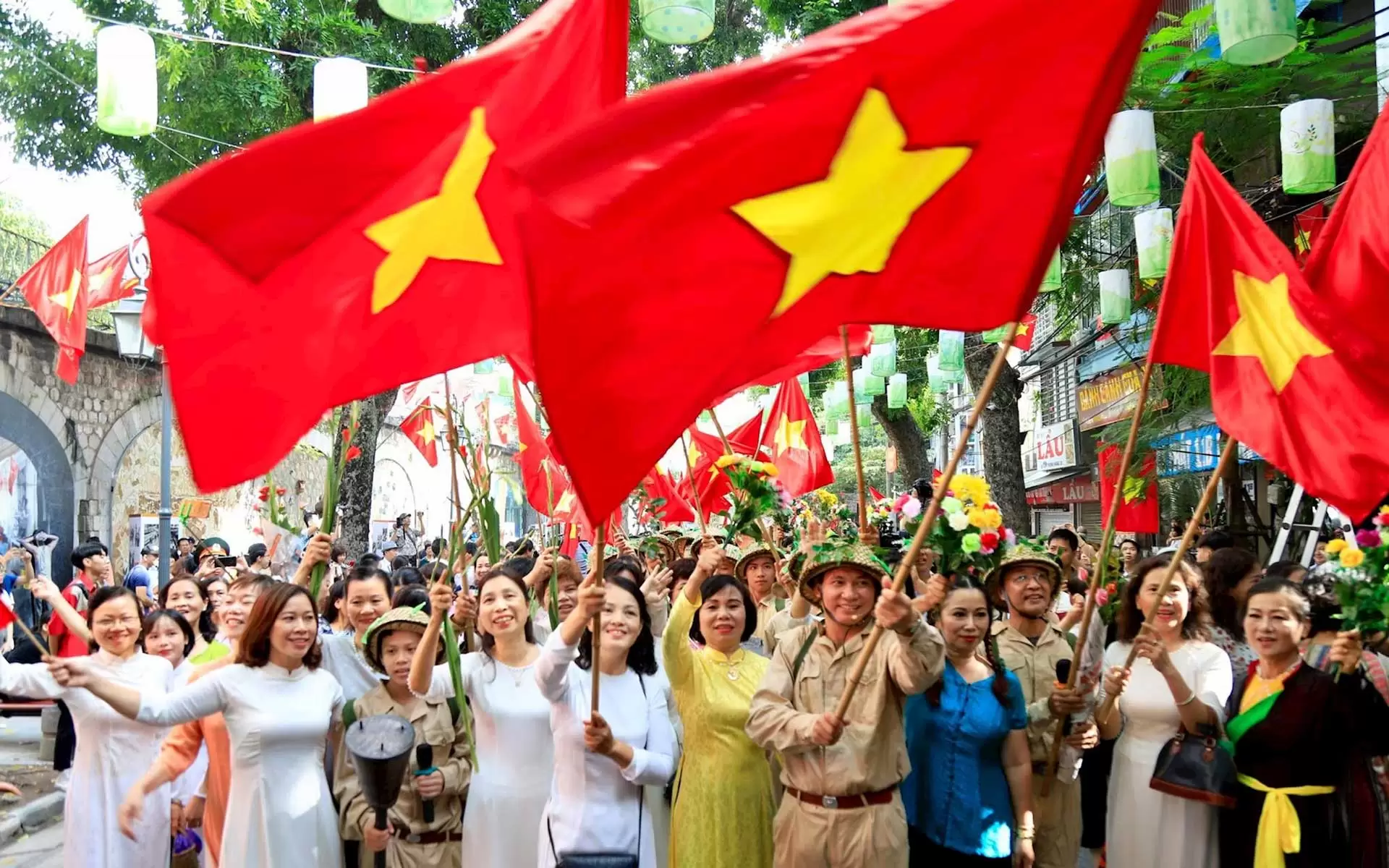 10 October 1954 marked the important day when Hanoi was liberated from the French. This became a major celebration of Hanoi. On this day, national flags, flowers and slogans are mostly seen in every corner of the capital to mark the anniversary.
Vietnamese Women's Day (20 Oct).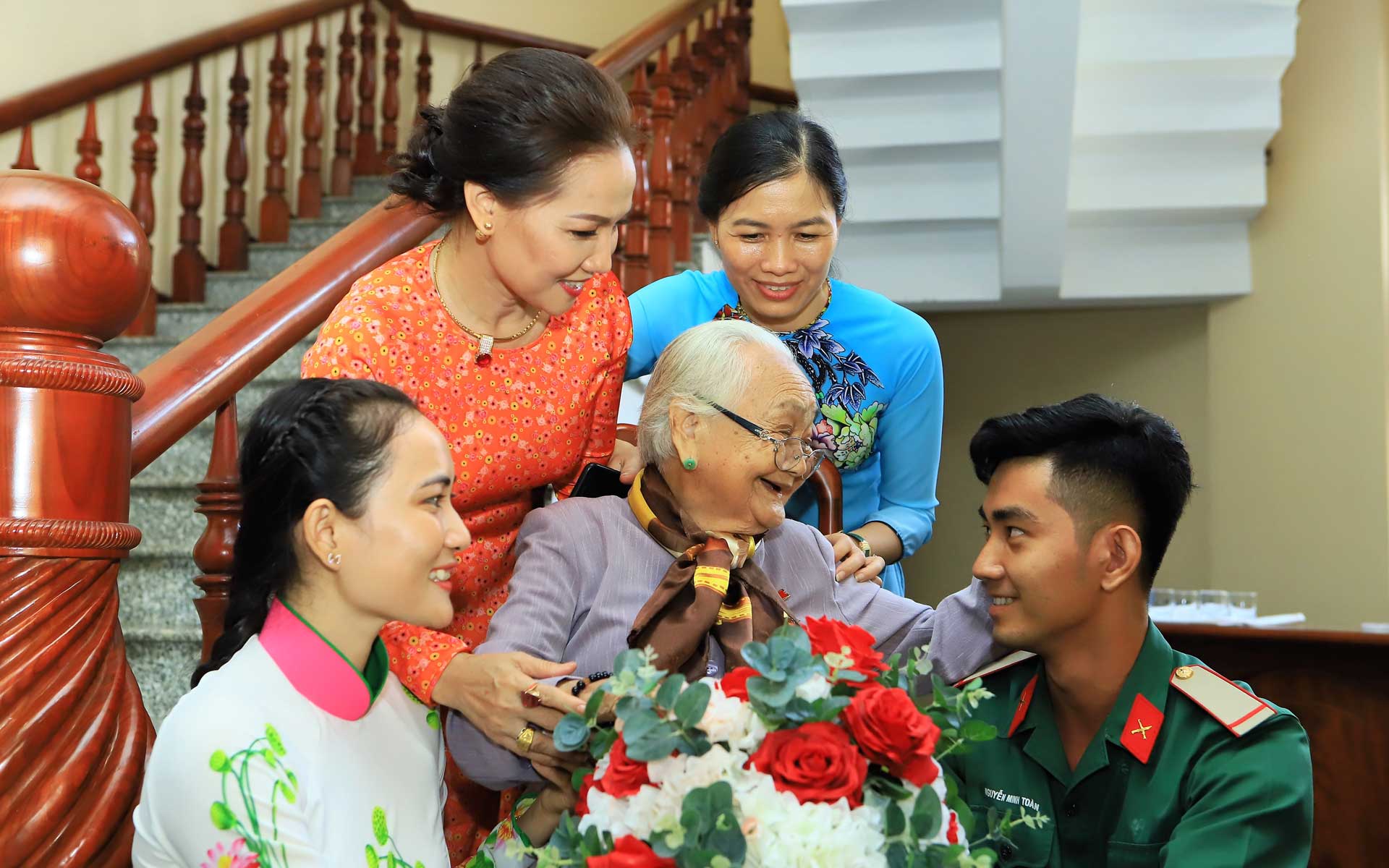 Together with International Women's Day on 8 Mar, Vietnamese also celebrate Women's Day of Vietnam on 20 October of every year. In this day, many women will get gifts and flowers from their husbands, chidren, friends or colleagues. In addition, some other cultural events are also held to express love & equality for women as well as inspire other young women in Vietnam.
Bodhisattva of Mercy Birthday.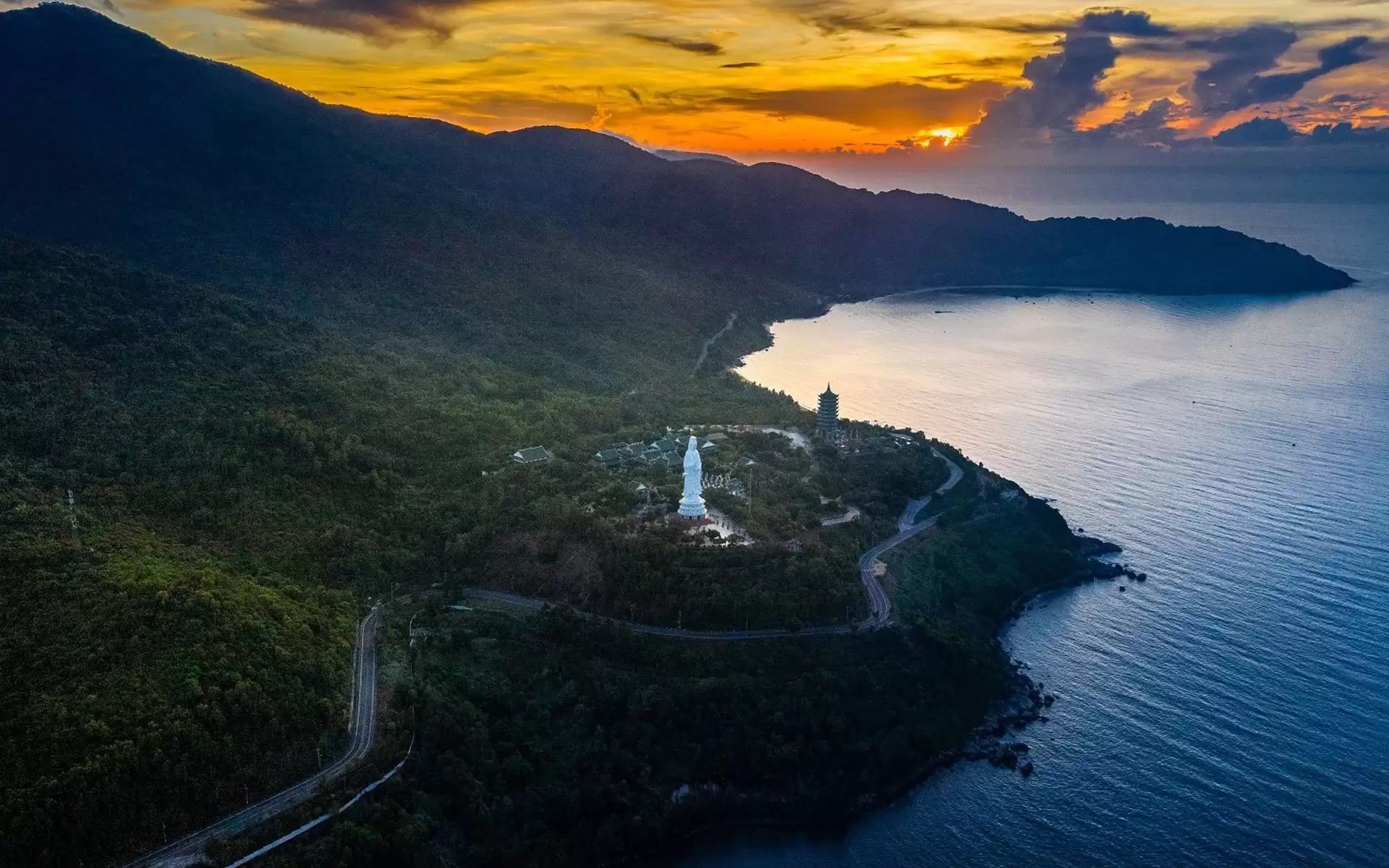 19 February, 19 June and 19 September according to lunar calendar are the three most important birthday of the year for Buddhists all over the world. Each birthday of the Bodhisattva of Mercy has a distinct meaning. On the day of 19/9 lunar calendar (September-October, varying by year), the people will flock to the Buddhist temples which have Bodhisattva of Mercy to pray for good weather, national peace and happy family.
Kin Lau Khau Mau Festival (Lai Chau)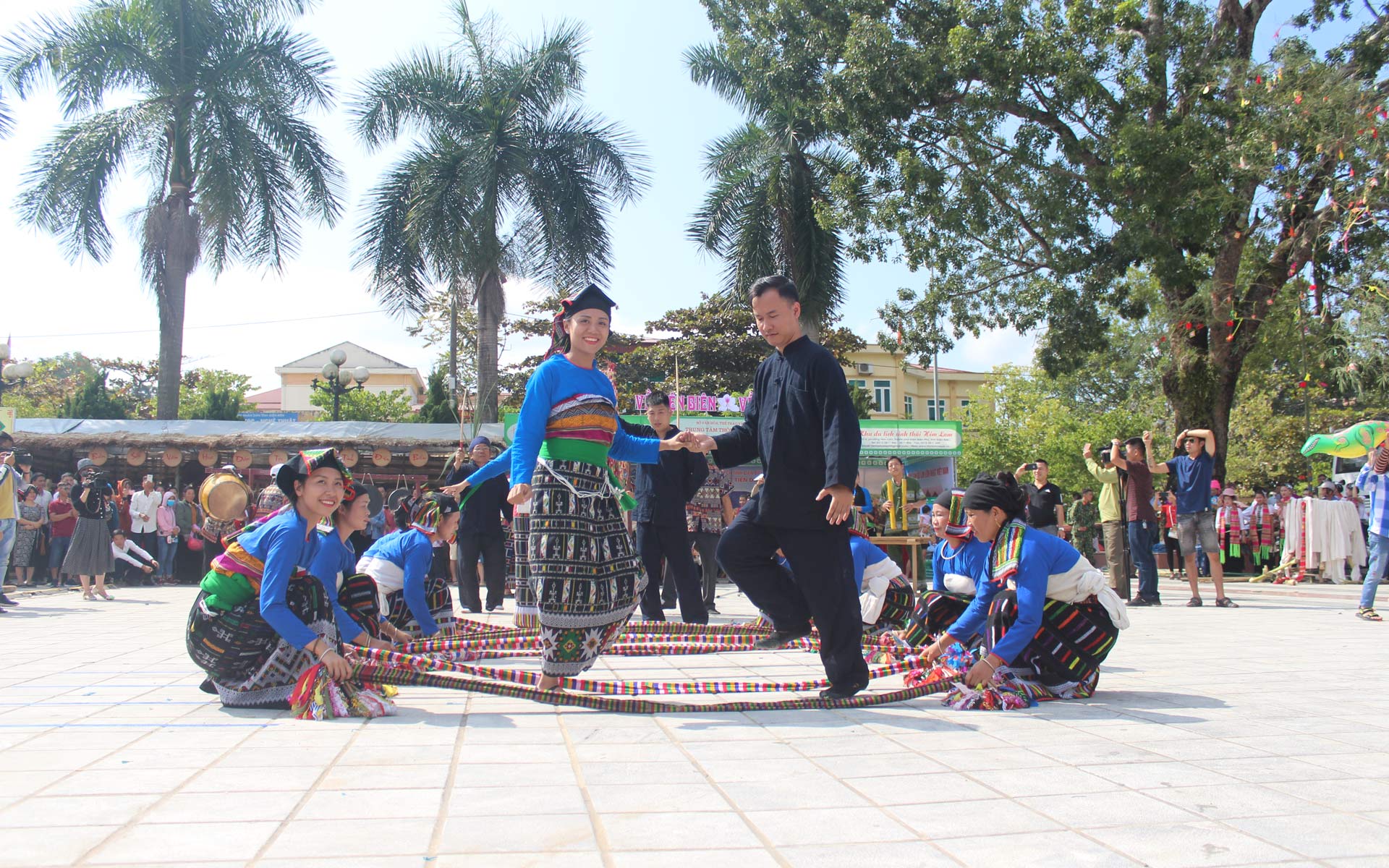 Also known as Thanksgiving or New Rice Festival, Kin Lau Khau Mau ceremony is usually held on the full moon in September (September – October, varying by year) by the Thai people in Muong So commune, Phong Tho district of Lai Chau province.

This is an opportunity to give thanks for a bountiful harvest, a chance for the boys and girls to compete and get to know each other as well as for the people to play freely.
Choosing rice to make green rice flakes is an indispensable part of the festival. In addition, the ceremony also organizes many interesting folk games such as chicken badminton, throwing, tug of war …The visitors will have chance to taste Thai dishes such as rock moss, grilled stream fish, sticky rice…
Keo Hanh Thien Pagoda Festival (Nam Dinh).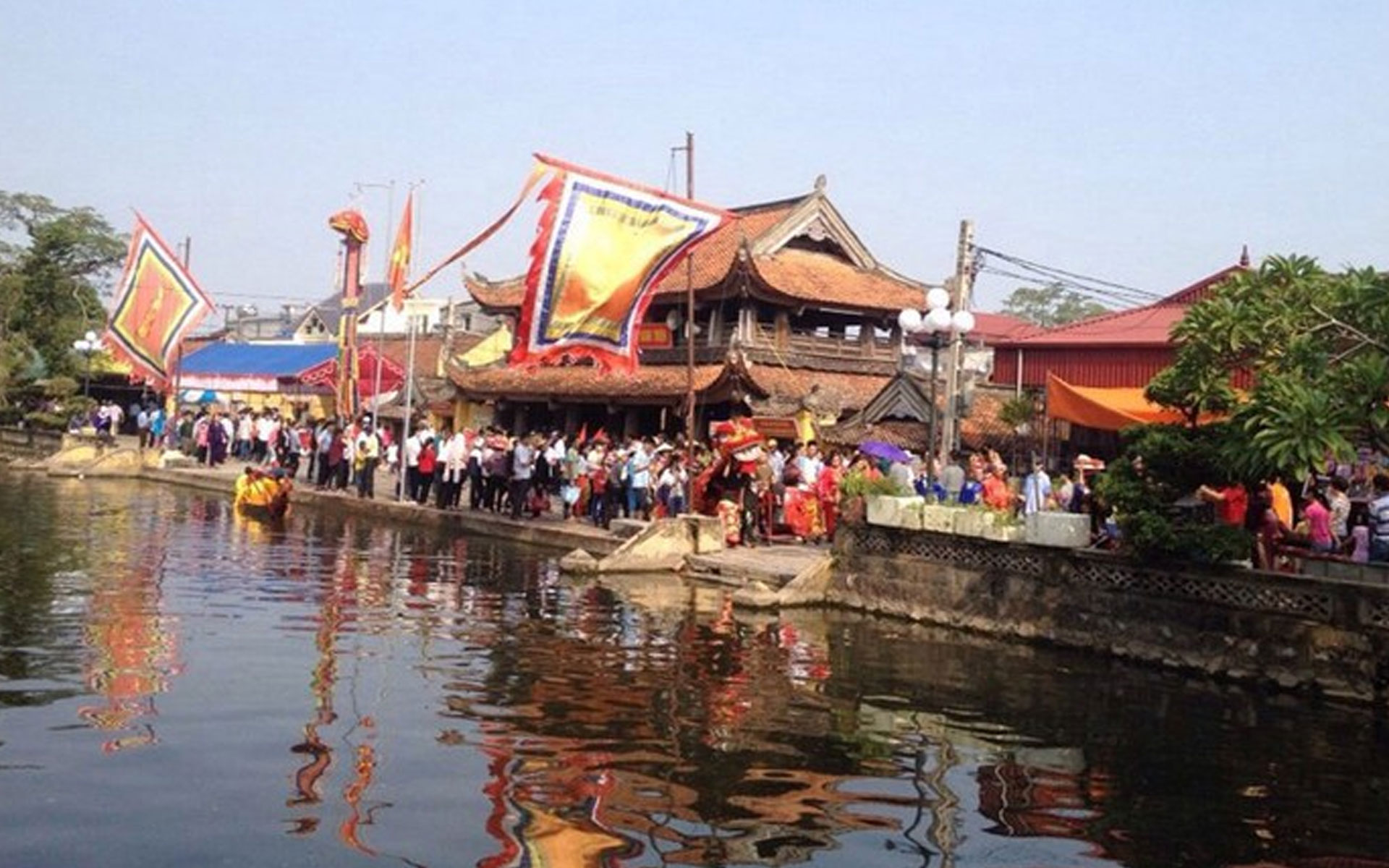 Located in Hanh Thien village, Xuan Hong commune, Xuan Truong district, Nam Dinh province, the over 400 year old Keo Pagoda is recognized as national intangible cultural heritage. The Keo Pagoda festival annually takes place from the 8th to the end of the 16th lunar month of September (September-October, varying by year) to commemorate the birthday of the ancestor Khong Lo who was the pagoda's founder. In addition to traditional ceremonies, the festival also organizes traditional boat racing with many unique rituals.
Trung Cuu Festival (Vung Tau)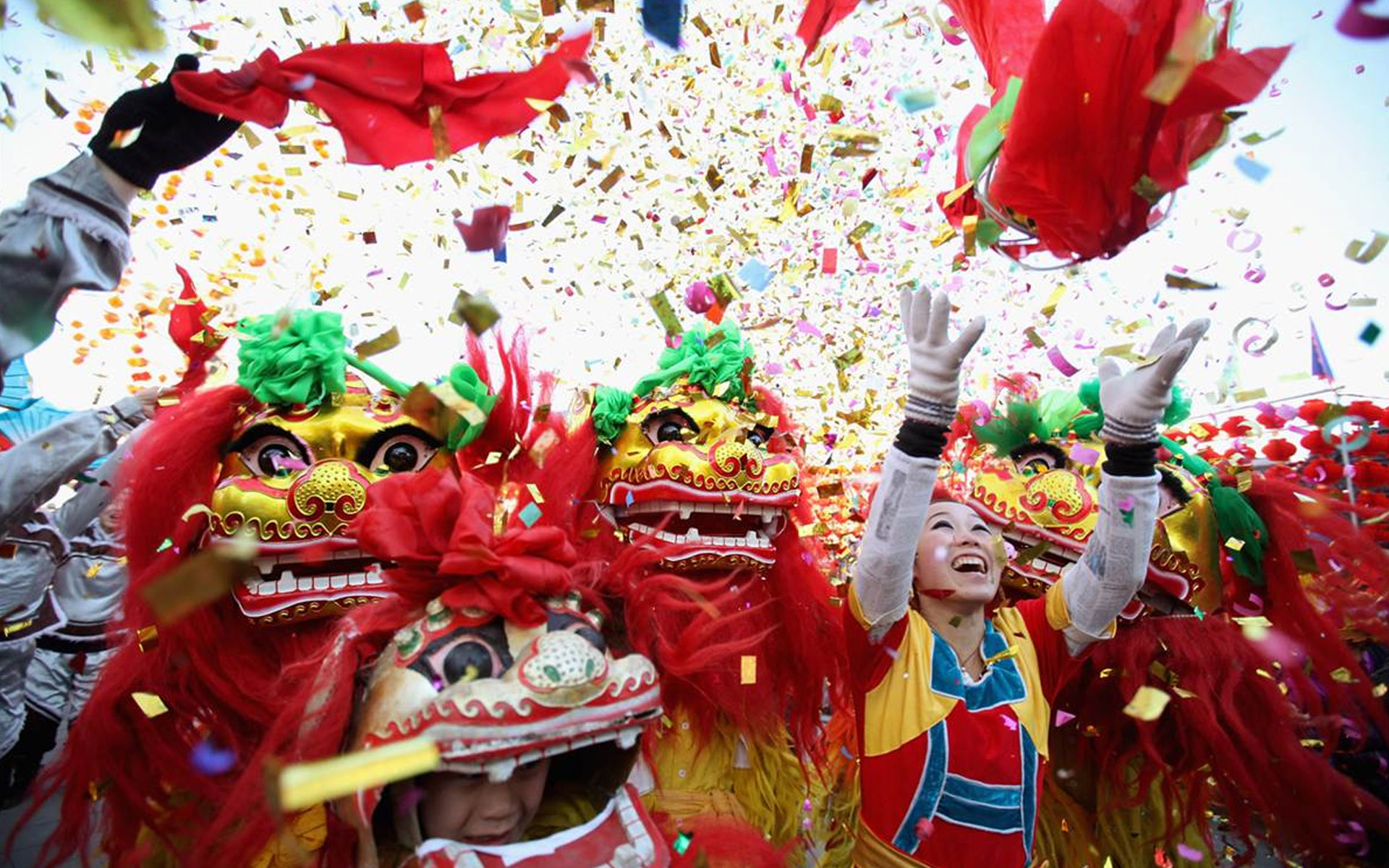 The festival is annually held at the Big House in Long Son commune, Vung Tau city from 8th – 9th day of 9th month in lunar calendar (September-October, varying by year) as a celebration for peace and to commemorate the merit of Mr. Tran. Although it is not as lavish as other festivals, the festival still attracts many pilgrims to offer incense and pray.
Father-Mother Palace Festival (Binh Thuan)
The Father-Mother Palace Festival is a cultural event of Binh Thuan province in a long time, taking place on every 14-15-16th day of 9th lunar calendar (September-October, varying by year) in Tan Tien commune, Lagi town. This is to pray for health and happiness of the family as well as for good business. In addition, the festival organizes many folk games and folk art events that are very attractive to visitors.
Halloween Day (31 Oct)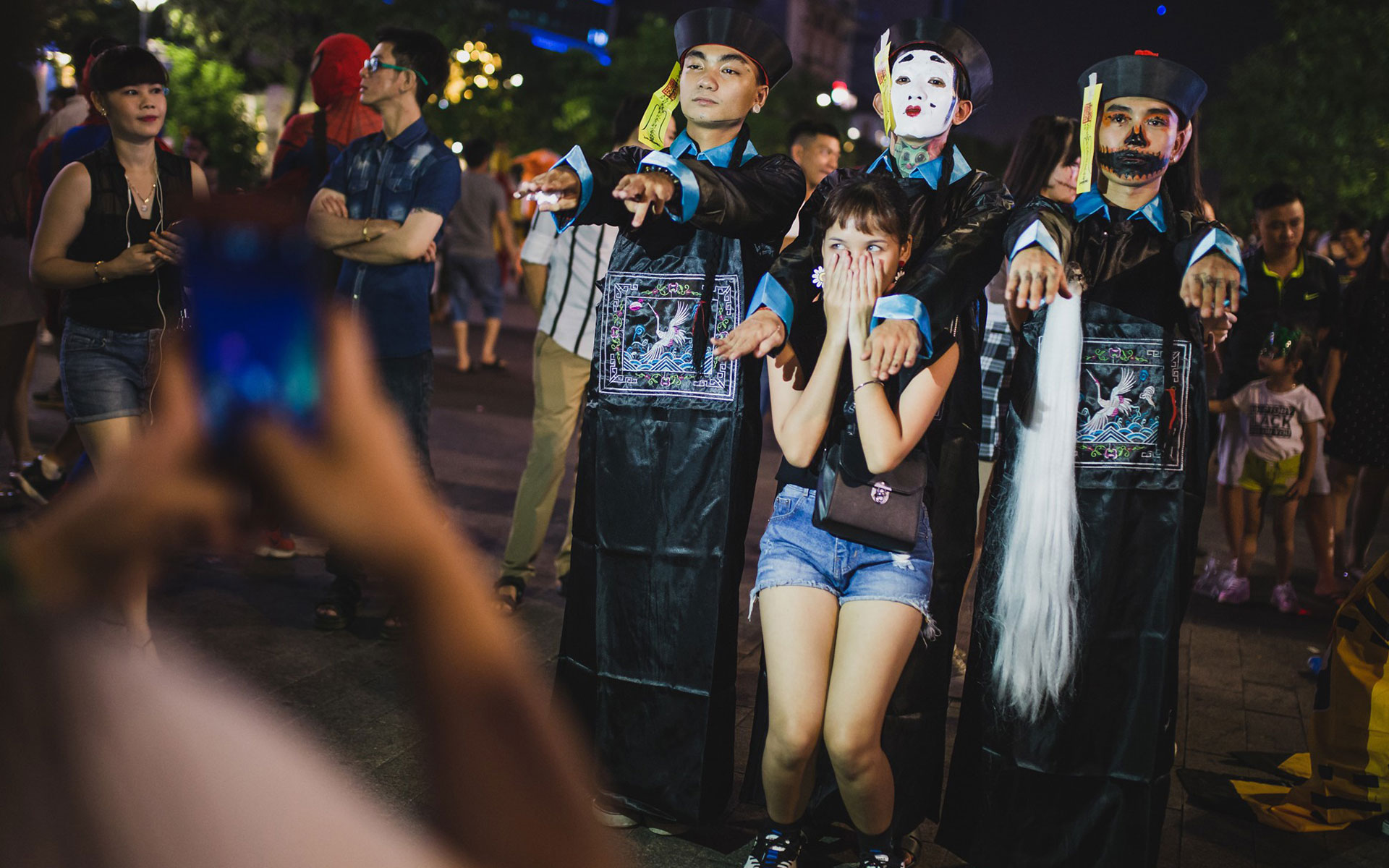 Originated from Western culture, Vietnamese also celebrate and enjoy Halloween parties, but the concept and main purpose are much different from Western Halloween.
Halloween parties are mostly held at backpacker areas, usually in coffee shops, bars and restaurants. On the streets, many young people and children will draw/paint/decorate horror images on their faces and wear very strange customs to join this day.
Please check information about Vietnam weather in other months of year at here: