Phu Quoc Nightlife: What to do after dark?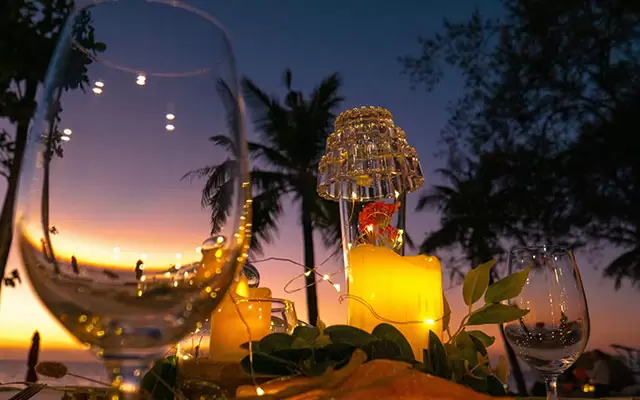 Phu Quoc nightlife scene might not compete with those of other larger cities, but it does know how to have fun after dark. It is pretty laid-back and relaxing yet not less interesting. If you are wondering what to do in Phu Quoc at night, here below is your guide to make your night out trip more funny.
Admire gorgeous sunset

Sunset on Phu Quoc Island is so stunning and you should not miss a chance to enjoy this moment. It is phenomenal to watch the sun gradually disappearing into the horizontal line on the ocean, shining the last orange light beams of the day. Don't forget to bring along a camera to save this beautiful view. When the sun has already sunk and the darkness seems to cover the space, it is time for you to join some night exciting activities here.
Taste local specialties at Phu Quoc night market

Phu Quoc night market is a famous nightlife spot for both domestic and foreign tourists. The market stretches from the beginning of Bach Dang road to Tran Hung Dao crossroads. There are over 100 stalls and eateries with a variety of authentic local dishes and souvenirs at reasonable price. You can find everything you want to eat here from fresh seafood to snacks and beverages. Phu Quoc night markets is open every night from 5 PM till 12 AM and the most crowded time is from 7 PM to 10 PM when tourists come here for dinner.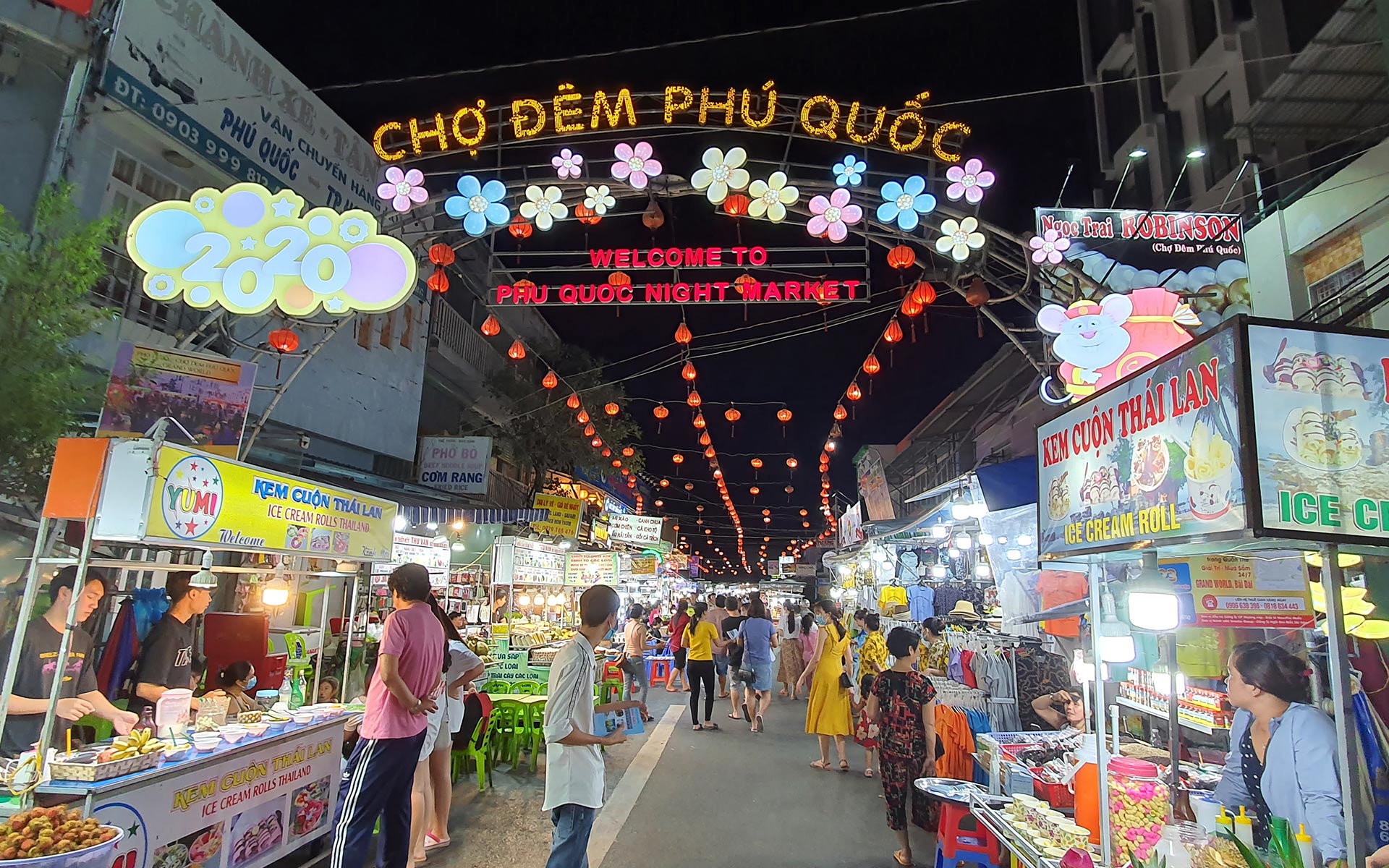 Address: Bach Dang Street, Duong Dong Town, Phu Quoc Island.
Opening hours: 5:00 PM – 12:00 midnight.
Enjoy a night squid fishing tour

When the night falls, the whole island becomes quiet but the life of the fishermen on the far-off ocean is vibrant with sparkling lights. To feel this vibe most authentic, taking a squid fishing tour at night is a perfect choice. The experienced locals will give you some instruction to catch squid successfully. While throwing the bait and waiting for the squids to bite it, you can enjoy the sparkling night on the ocean. You also taste fresh squids which are just caught right on boat. This is such a memorable experience for those who want to get new things on Phu Quoc Island.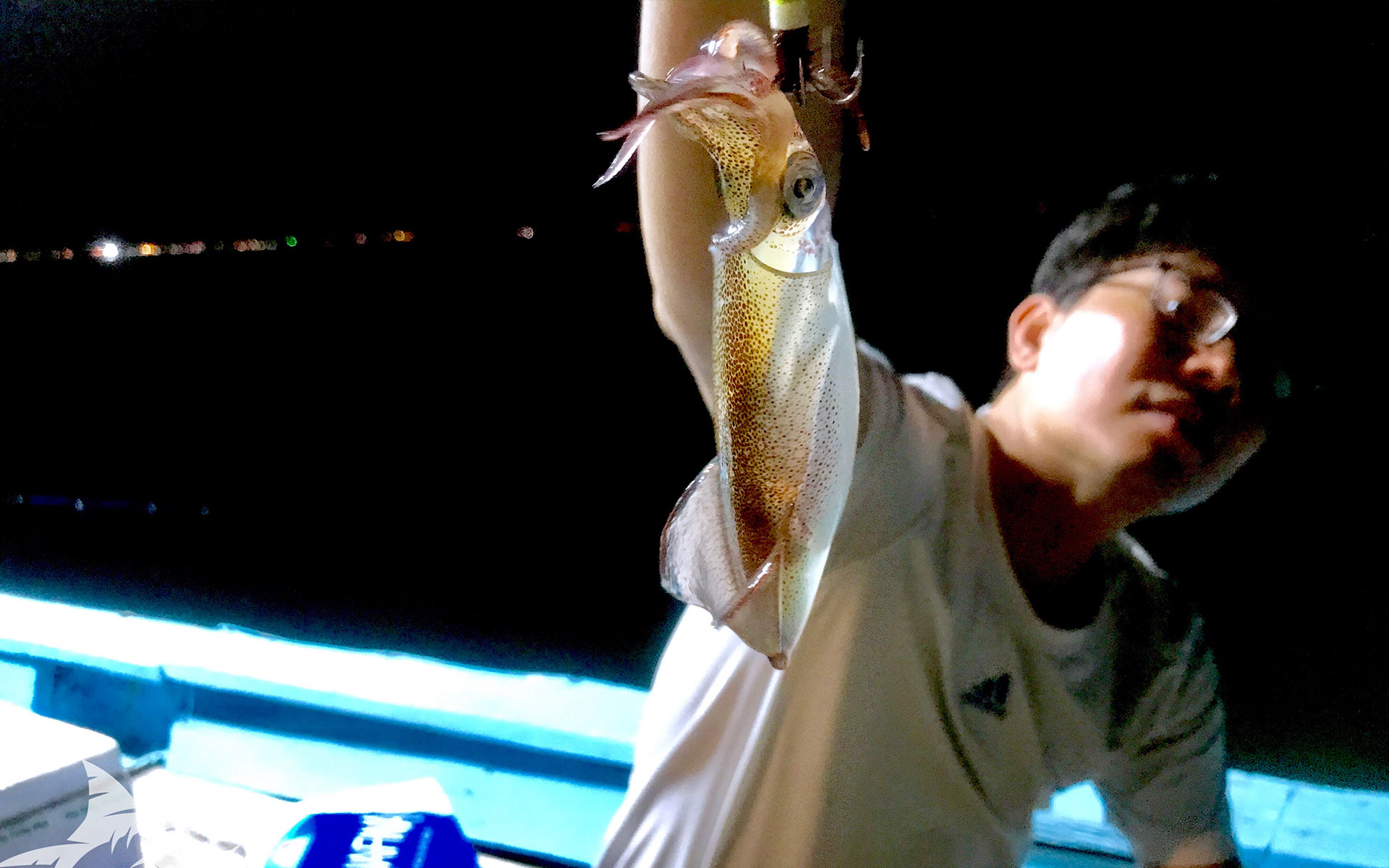 Chill out at beachfront bars and clubs

After a full day of sightseeing on this beautiful island, nothing can be more relaxing than spending time at a beachside bar, sipping a glass of cocktail and enjoying the vibrant atmosphere.

Rory's Bar Phu Quoc

Rory's Beach Bar is one of the most famous beach bars in Phu Quoc. It offers a wide range of cocktails, wine and ice cold beer, as well as good music. Featuring colorful lanterns, spacious lounge setting, open-air wooden deck and unbeatable views of the ocean and surrounding islets, Rory's Bar is an ideal place to unwind after a day of exploring Phu Quoc Island.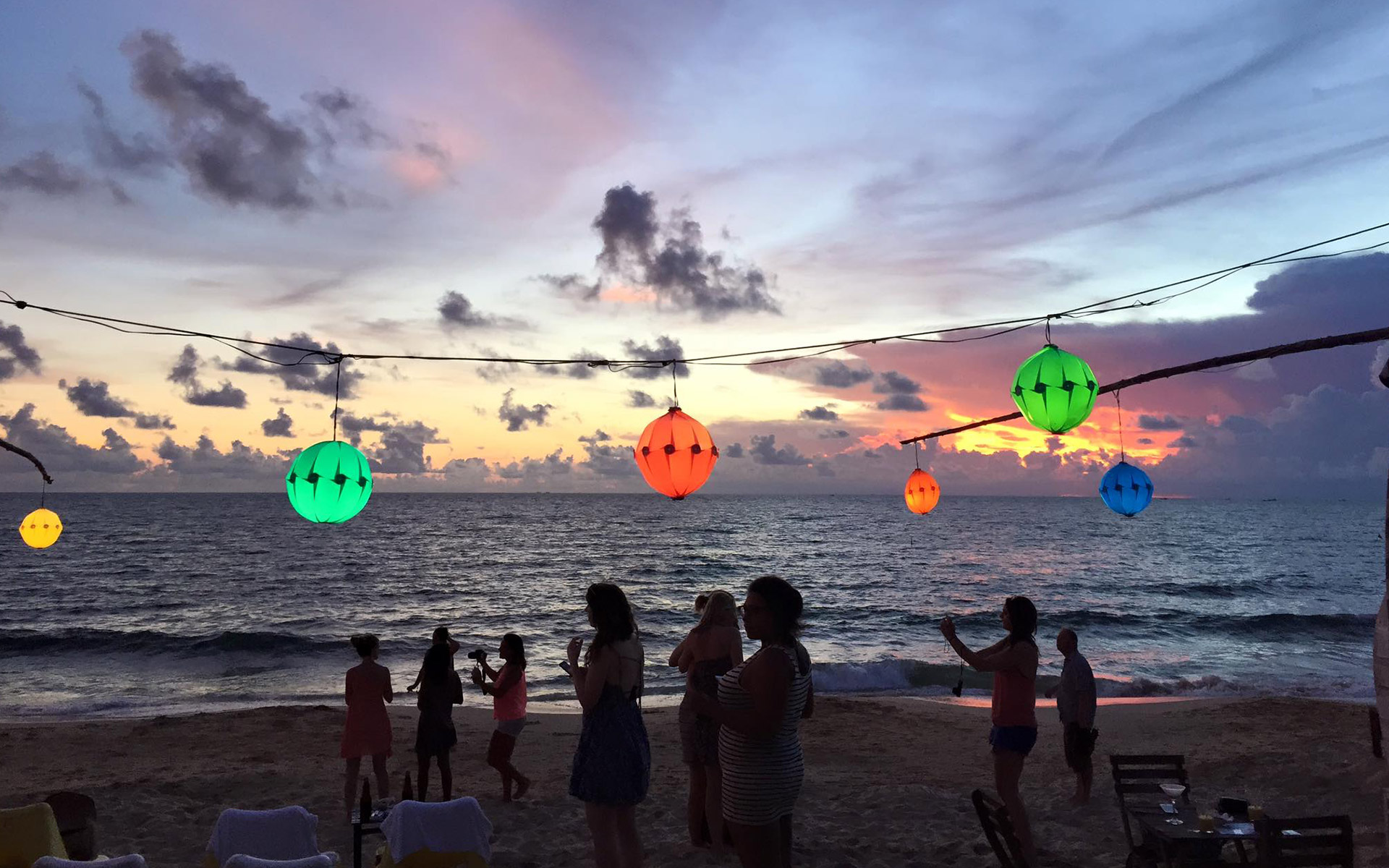 Address: Group 3, Cay Sao, Duong Dong, Phu Quoc Island
Opening hours: 9:00 AM – 12:00 midnight.
Bittersweet – Hidden Cocktail Bar
Located opposite Salinda Resort Phu Quoc, Bittersweet Cocktail Bar is a hidden gem for a laid-back and relaxing experience during holiday on Phu Quoc Island. There is no menu and you just tell them what you like and bartenders will make outstanding customized drinks to your own taste with affordable price. But Bittersweet Bar's food options are limited to mixed nuts and popcorn.
Address: Opposite Salinda Resort Phu Quoc, Cua Lap Hamlet, Duong To, Phu Quoc Island
Tel: +84 935 784 505
Opening hours: 4:00 PM – 1:00 AM.
Coco Bar

Coco Bar on Long Beach is really well-known for its homemade rums and wines with abundant choices of Vietnamese and Western snacks. The bar is set up as an open-air bar with simple decoration, some chairs set on the pavement for a lively street view and a pool table for those who want to have a match with their friends. It is recommended to try some signature beverages here such as coconut rum, passion fruit rum and tri-colored rum shot. Beside those fabulous drinks, you can also join some interesting board games with friends while sampling some snacks.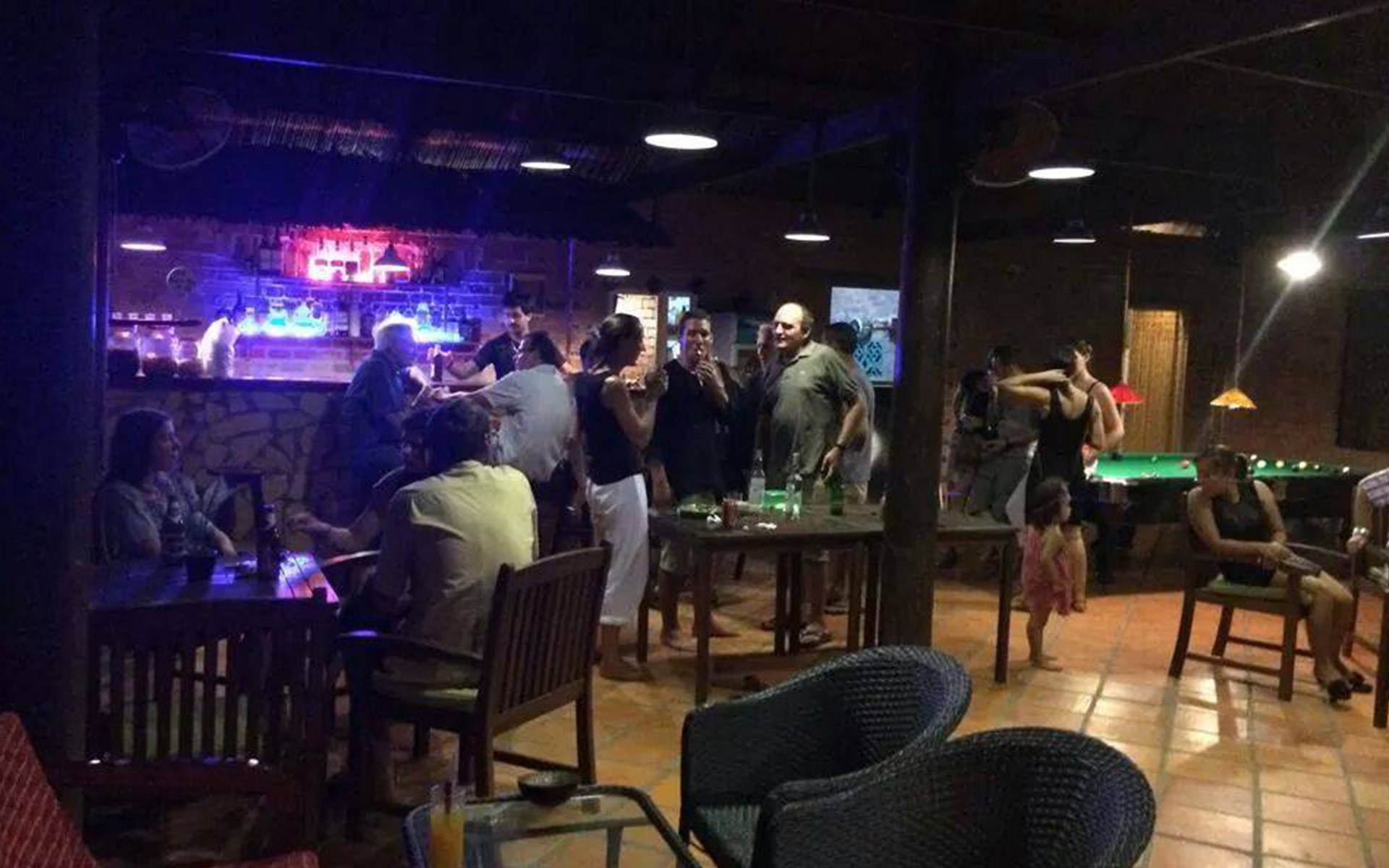 Address: 118/3 Tran Hung Dao Street, Duong Dong Town, Phu Quoc Island
Opening hours: 8:00 PM – 2:00 AM.
The Rabbit Hole Irish Bar

The Rabbit Hold Irish Bar is an ideal place to let your hair down at night. This awesome bar provides sport fans with live vents on TV as well as many interesting games such as pool tables, dart boards, regular Poker games, classic Nintendo games, Jenga, Connect-4, and so on.
Here you can also enjoy the friendly atmosphere with English staff, the great live music, comfortable lounge and a variety of delicious foods and drinks. There is a Happy Hour "buy 2 get 1 free on beers, cocktails & balloons" every day from 3 PM to 7 PM.

Address: 1/118 Tran Hung Dao Street, Phu Quoc Island.
Opening hours: 10:00 AM – 3:00 AM.
Beach Bar at Mango Bay Phu Quoc

For those who want to enjoy a private evening, Beach Bar at Mango Bay Phu Quoc is a good choice. This bar serves simple comfort food – pizzas, burgers, tacos, grilled seafood, club sandwiches and creative salads – mixed with great cocktails and views over the beach and the sea. Open-air dining, good music on the sound system, dinner under a canopy of stars and the atmosphere of the tropical, shaded beach all combine to make this a great location to relax and unwind.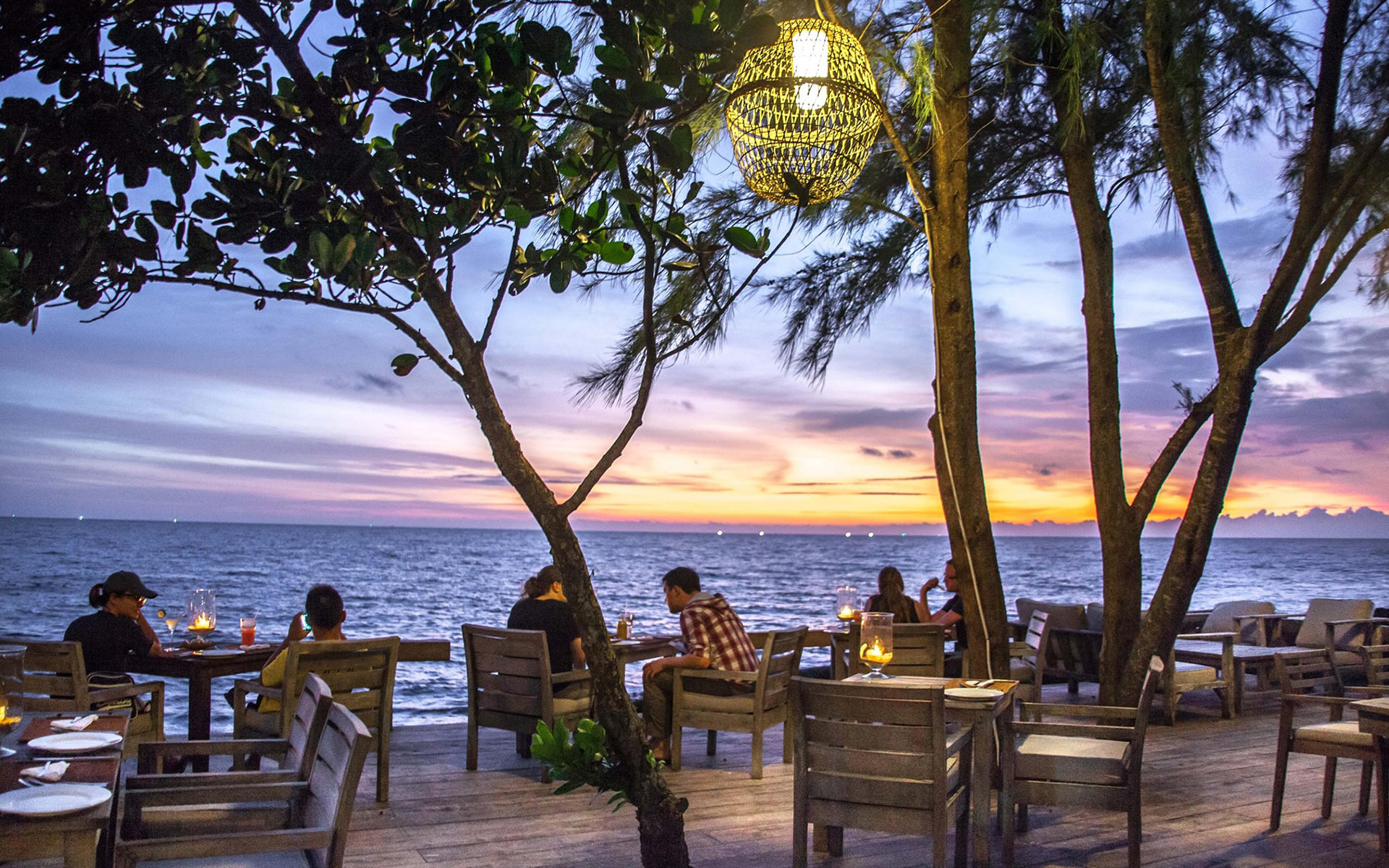 Address: Mango Bay Resort Phu Quoc, Ong Lang Beach, Phu Quoc Island
Opening hours: 10:30 AM – 12:00 midnight.
* Useful tips:
– Tran Hung Dao Street is the main area gathering a lot of bars and pubs so it is easier to find one that suits you best.
– Be careful with your belongings when walking down at night market and joining bars at night. It is better not to bring valuable items.
– If you drink alcohol, don't ride motorbike since it is illegal in Vietnam. It is recommended to take a taxi.