Vietnam Tours from Qatar- UAE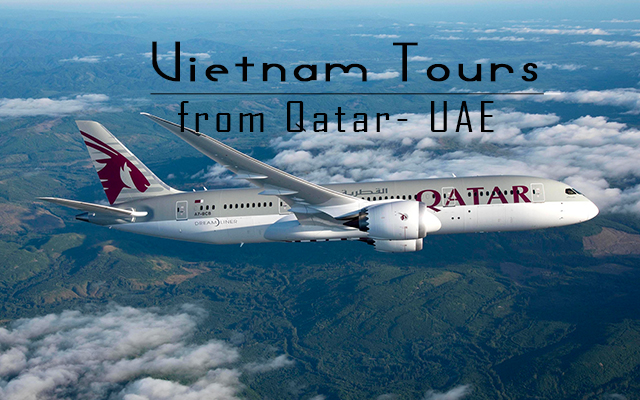 Vietnam has been become a popular destination for travelers who would love to enjoy not only its natural beauty but also its long historic and culture of over 4 thousand years. Vietnam is simply beautiful with stunning natural landscape from towering mountain ranges in the North to spectacular one of the World Heritage sites- Ha Long Bay or with pretty islands, fresh highland which are all in one country that travelers can enjoy when they visit Vietnam. Besides, the Vietnamese cultural is a well combination and reservation between the new and the old one. Vietnam had been influenced after the war by neighboring countries and mainly by France and China in city planning and architecture. Wandering along Vietnam cities, travelers can easily see the European architectures and old temples together with modern styles. The other thing among many others that attracts tourists is Vietnamese Cooking with the special food present each area's unique from North to South Vietnam.  There are so many reasons that you should choose Vietnam for your lifetime journey from Honeymoon, Babymoon, Wedding anniversary or just simply an annual vacation.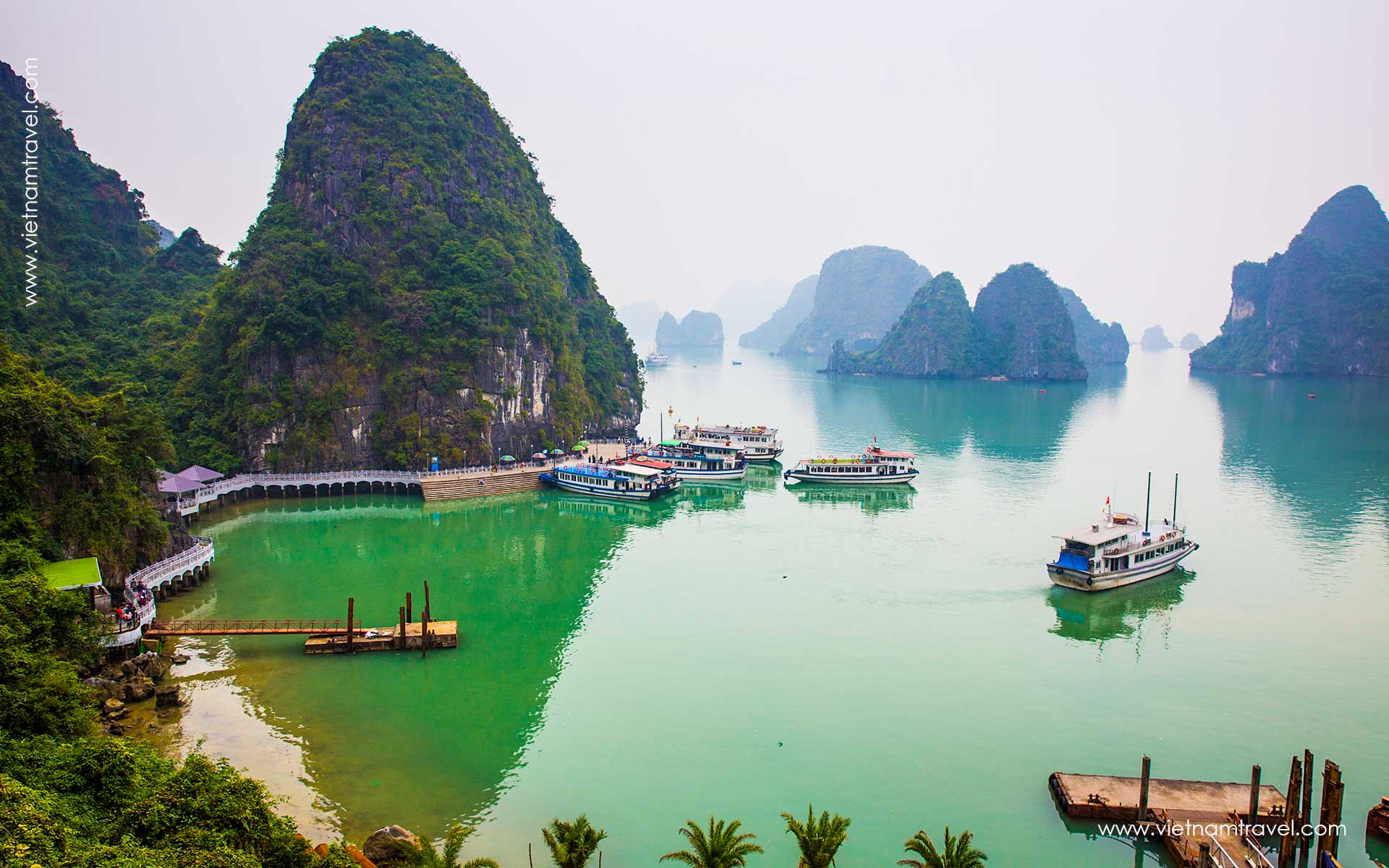 However, Vietnam is strongly affected by tropical monsoon climate. In the northern part, there are four distinct seasons including spring, summer, autumn and winter. The best time to visit this region is from January to April and September to December when temperature is pleasant and not so much rain. The southern part comprises more stable weather of 26-35 degree Celsius in the whole year. It's is known for 2 seasons only: the rainy season (May- November) and dry season in the other months. It's so important to consider about weather condition before preparing your luggage. Normally, tourists will visit Vietnam at a cool time from August to March. To get more details about the best time to travel to Vietnam, please check out our website.
Vietnam Visa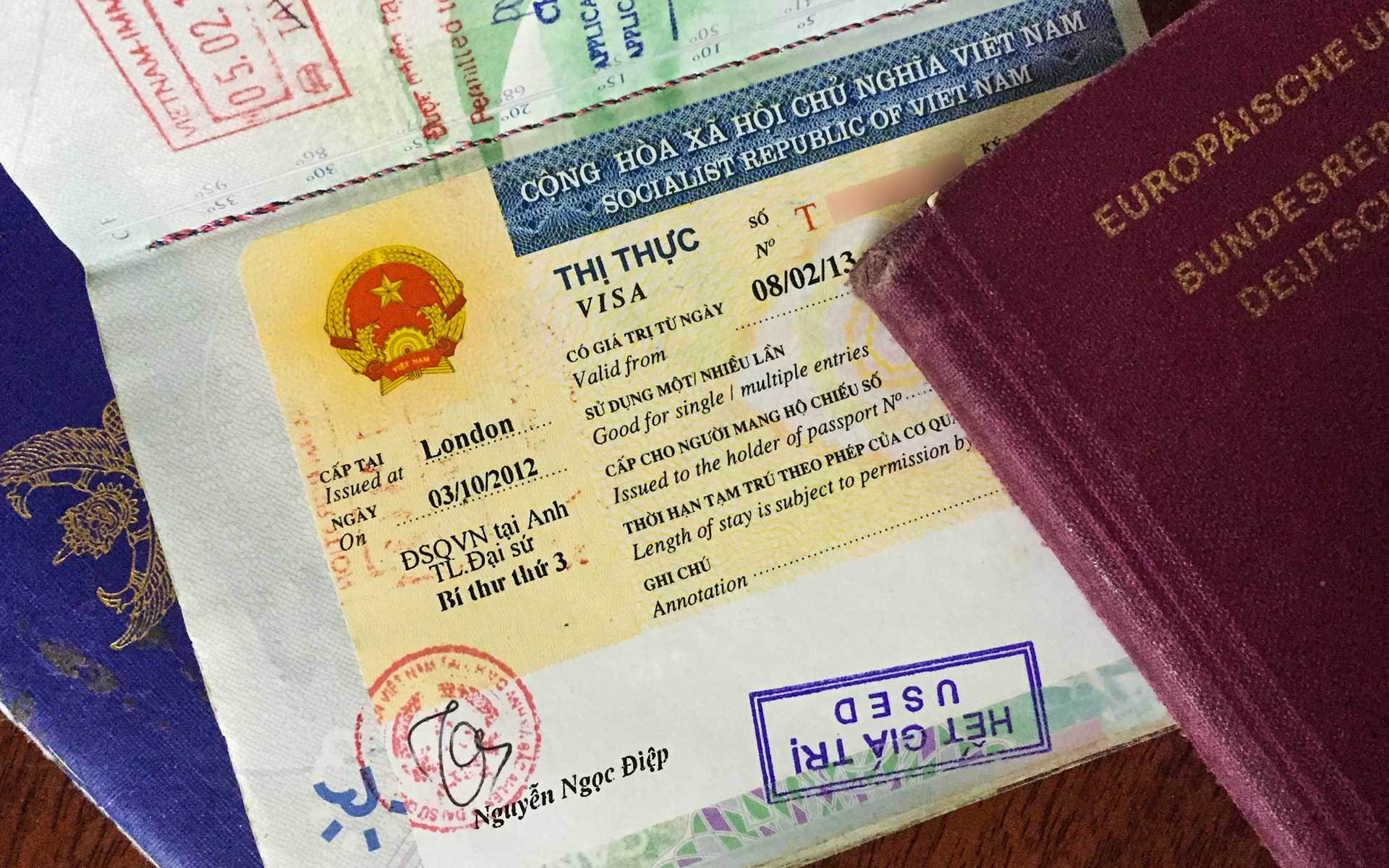 In order to enter Vietnam, your passport expiry date must be at least 6 months from your arrival date in Vietnam. If you travel with UAE passport holders, your Visa can be made in 2 ways:
Option 1: Get Visa at Vietnam Embassy in Qatar
You can go to Vietnamese Embassy in Qatar and apply for your Visa which is used for all borders in Vietnam (airports, land or sea). You will need to bring your updated travel passport and it will take about 4-6 working days with many required documents needed in advance such as1 new envelope stamped on it, your exact home address and money as well. For further information, you should call to your nearest Vietnamese Embassy for details. Here is the Embassy of Vietnam in the State of Qatar:
Address: Villa No. 8 (Near Saha 109 street), West Bay Lagoon, Doha, Qatar
P.O.Box: 23595Doha, Qatar
 Phone: (+974) 4412 8480; 4412 8365; 4412 8366 
Consular section: (+974) 4412 8993
Fax: (+974) 4412 8370
Website: http://www.vietnamembassy-qatar.org/en
Email: vietnamembassy.doha@gmail.com, vnemb.qa@mofa.gov.vn
 Option 2: Get Vietnam Visa Approval Letter via our Website
You can use our visa approval letter service for Vietnam Entry Visa on arrival at the airport and you don't need to go to the embassy. A thing to do is fill in provided Visa form. We will send you the pre-approved letter and the Application for Entry and Exit Visa form after 8-10 days working (not included Saturday and Sunday). You should fill in this form in advance and attach the latest photo, in 4 x 6 cm size, with a face straight forward. Submit this full-filled form to Customs officer at Landing Visa Counter at Vietnam airport upon your arrival to have Visa stamped on your passport. Upon arrival to the Airport, you will need to pay in cash for the stamp fee to Customs officer at the airport: 25 USD/person for Single entry visa, 50 USD/person for multiple entry visa.
Just contact us to have Visa Form then we will handle the rest for you.
Flight from Qatar to Vietnam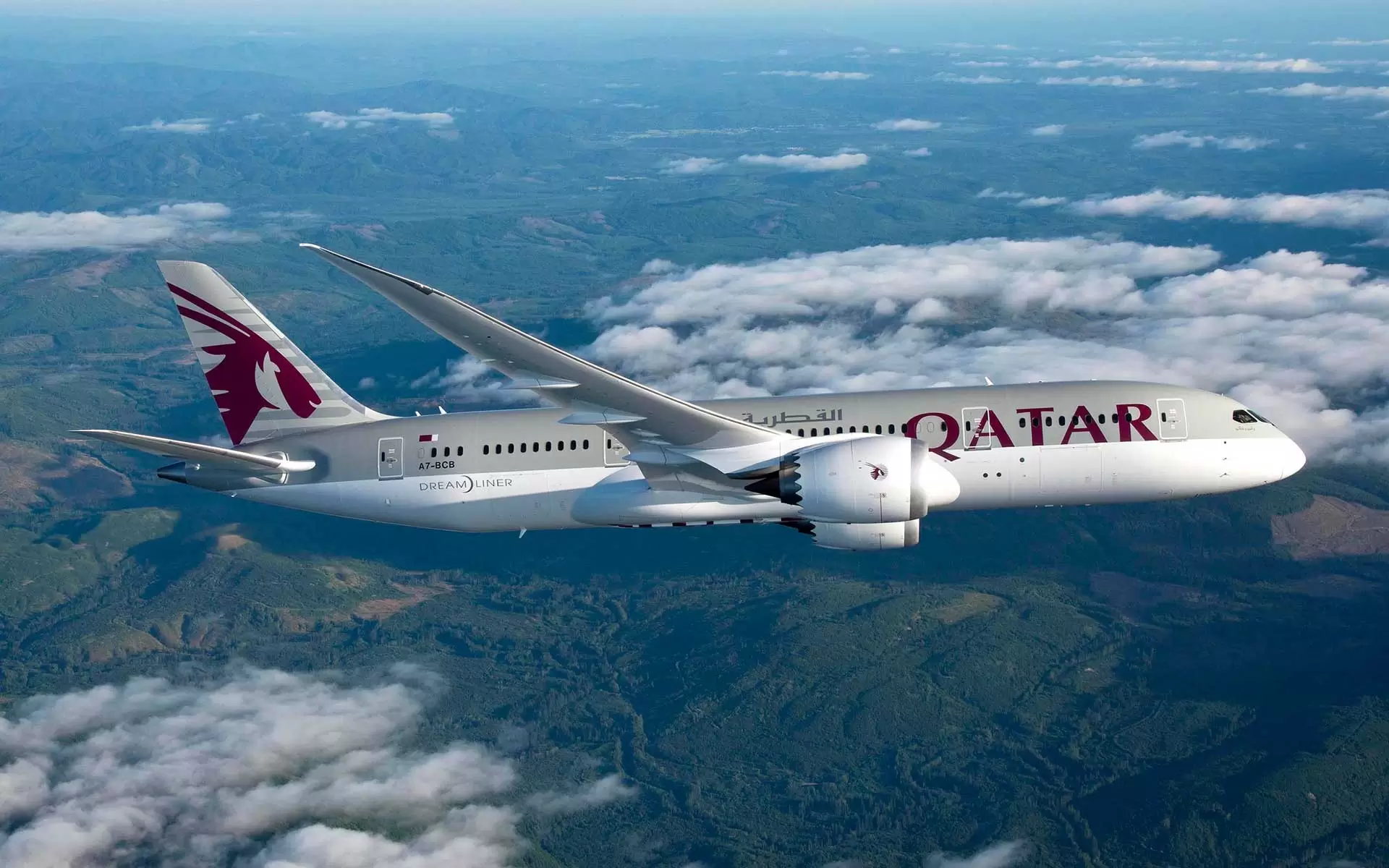 Travelling by plane is the most convenient and fastest way from Qatar which takes about 14-16 hours depending on which airport you choose. Basically, there are 3 international airports that travelers from Qatar arrives named Noi Bai International Airport if you travel from North to South Vietnam, Da Nang International Airport if you travel in the Central of Vietnam and Tan Son Nhat International Airport if you travel from South of Vietnam. There are few airlines that you can choose such as Qatar Airlines, Cathay Pacific, China Southern Airlines, Singapore Airlines, Emirates, just check their website to  get your schedule and price. Otherwise, you can check with us, just advise your date and we will advise you price.
Tours to Vietnam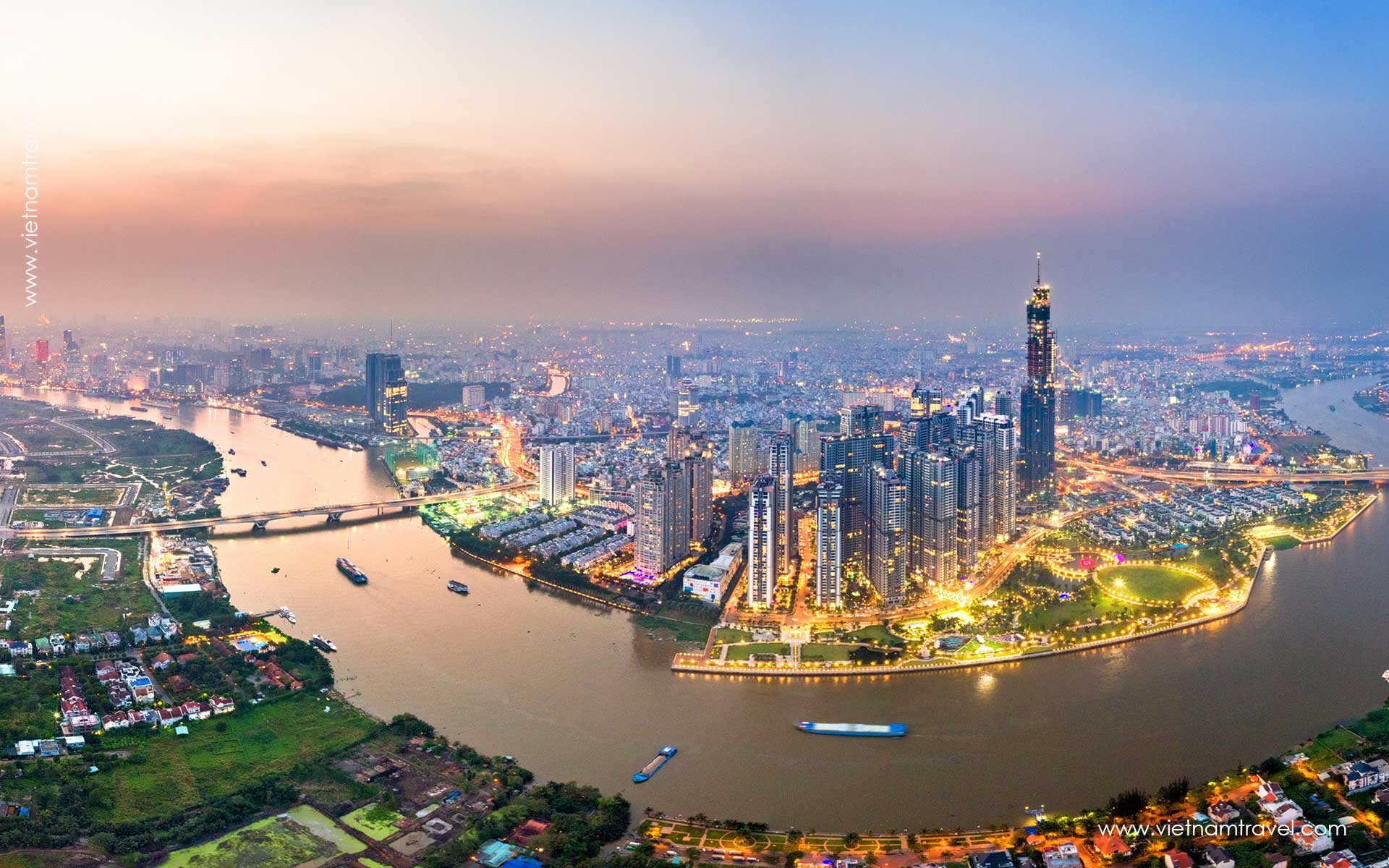 As mentioned, travellers can choose to start tour from Ha Noi, Da Nang or Ho Chi Minh. It depends on how many days you have and what kinds of activities you are interested in. It will be a little bit confused if you are first timer traveling to Vietnam so you should contact us and advise your schedule, we will arrange tours for you from the simplest things such as book flight, hotel, tours, and other services as well. All things you need to do is just pack your belongings and start travelling. We are Vietnam Travel with professional and helpful staffs will assist you to plan your lifetime journey to Vietnam based on your requests. We are always open to all kinds of travel style from culture & history, adventure & discovery, food and culinary, beach holiday, luxury escape. Just visit our website to help you to get more information for your upcoming trip: https://vietnamtravel.com/tours/ . You can check out this link to see where and how many day you should spend when you are Vietnam.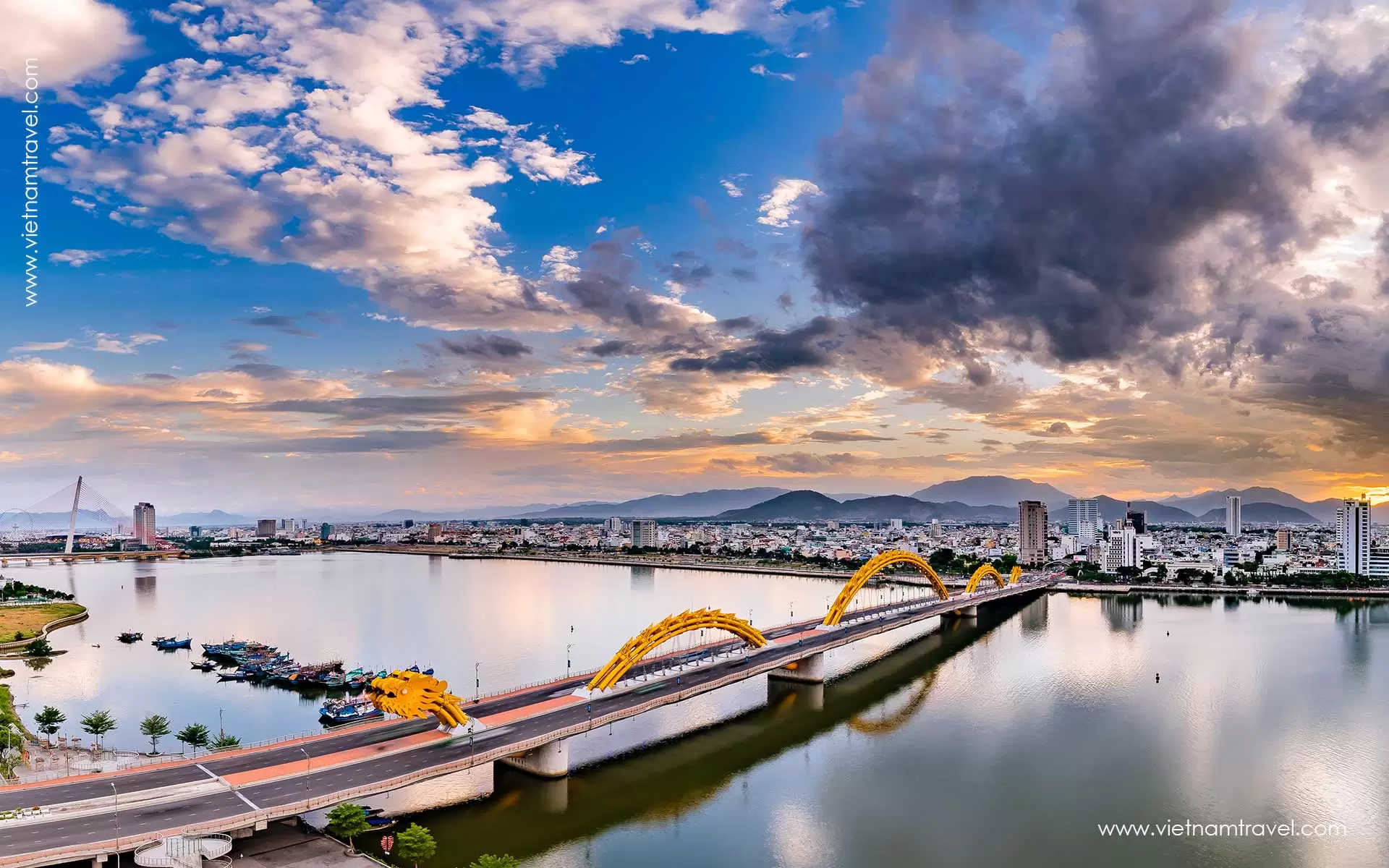 End up touring in Vietnam, travelers can also easily to get to other countries in Southeast Asia such as Laos, Thailand, Cambodia, Myanmar. In case you want to extend your trip, just contact us, our staffs will assist you with helpful advices and suggestions.
To Vietnam Travel, our mainly mission is to create such great trips to customers to all our highlights from most touristy to remote areas. Contact us to get instance support and good deal for your ongoing trip.