Vietnam tour packages from Shanghai, China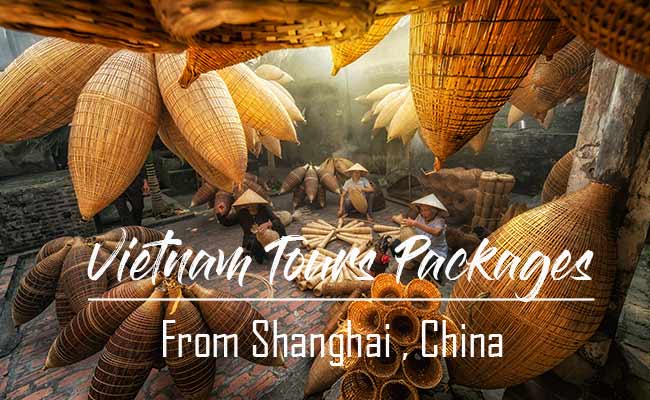 Shanghai is the most populous city in China, and the second largest city in the world. It is a global financial center and transport hub, with the world's busiest container port. Located in the Yangtze River Delta, it sits on the south edge of the estuary of the Yangtze in the middle portion of the East China coast. The municipality borders the provinces of Jiangsu and Zhejiang to the north, south and west, and is bounded to the east by the East Sea.
From Shanghai, travelers could take the trip down south to their beautiful neighboring country Vietnam.
In this article, i am talking about the route and the most saving way to plan a trip from Shanghai to Vietnam also give you some suggestion for Vietnam Packages from Shanghai.
Fly to Vietnam from Shanghai
Vietnam Airlines operate 2 direct flights to Hanoi and HCM City
From Pudong Shanghai airport to Hanoi(PVG-HAN) depart at  15.10
Pudong Shanghai to HCM City (PVG-SGN) depart at 15.50
Price of round-trip airfare from 305$.
You could also consider the flight of Southern Airlines(CZ) transit in Guangzhou
And Cathay Pacific Airways (CX) transit in Hong Kong.
Price is higher from 400$/ round trip.
Vietnam Airlines recently launch the flight VN529 from Shanghai to Danang( PVG –DAD) on Thursday and Sunday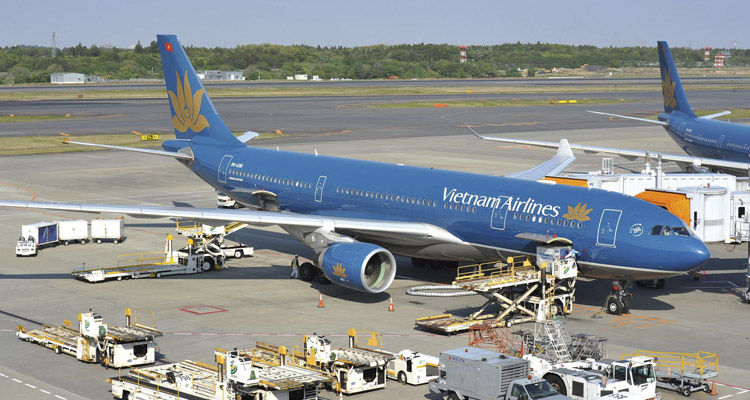 Travel to Vietnam from Shanghai by train
Readers probably know Kim Jong Un recently take the train from North Korea runs cross China to Hanoi, where he met with Donal Trump at Hanoi Submit Feb 2019.
The train took him almost 60 hours.
So from Shanghai,  It take you shorter time to Hanoi. Anyhow this is still a long journey of more than 2,000km.
You take Shanghai-Nanning High Speed Trains.
– Nanning to Lang Son then take the bus/provide car to Hanoi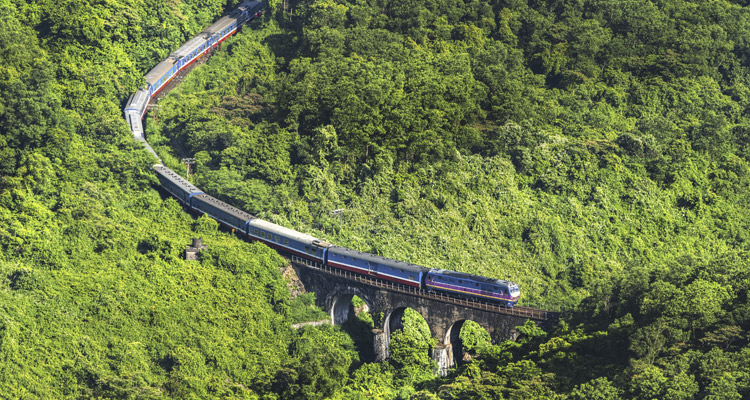 Sea Cruise from Shanghai to Vietnam
Majestic Princess start from Shanghai to Nha Trang port and Chan May port (near HCM City). Then you could extend your stay but your got to follow the schedule of this cruise.
Visa to Vietnam
Most visitors to Vietnam require a visa to enter the country
Visas are exempted for the citizens of the countries listed below:
– Thailand, Malaysia, Singapore, Indonesia, Cambodia and Laos (30 day visa).
– Brunei, Myanmar (14 day visa).
– Philippines (21 day visa).
– Japan, South Korea, Sweden, Norway, Russia, Denmark and Finland (15 day visa; required to hold a passport valid for at least 6 months on arrival and also must make 30 day pause between two arrivals).
– United Kingdom, France, Germany, Italy and Spain (15 day visa)
– Belarus (15 day visa. This visa waiver is valid until 30 June 2020).
– Kyrgyzstan (30 day visa).
– Chilean citizens holding valid diplomatic passports are exempt from visa requirements (90 days).
– Citizens of China, Cuba and North Korea holding normal passports endorsed "for public affairs" do not require a visa for Vietnam.
Vietnam Travel provide free visa service when you travel with them. More at Vietnam Visa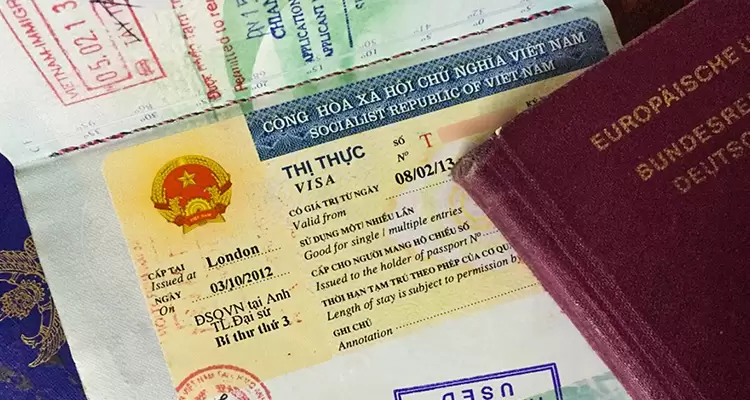 Recommended Travel Plan
If you fly to Vietnam, you make take the advantage of Vietnam airlines by fly IN to Hanoi and OUT from HCM City or vice versa. By this way, you could travel across the country.
Depend on your time limit and your budget, you may consider the  Highlights of Vietnam 8 Days or Vietnam Discovery 14 Days operated Vietnam Travel or let their travel consultant customize your own Vietnam holidays follow your own travel interest and your convenient travel date.
Amy question planning private tour to Vietnam from China, please list bellows. I will reply you in the same day.