Tours to Vietnam from Brazil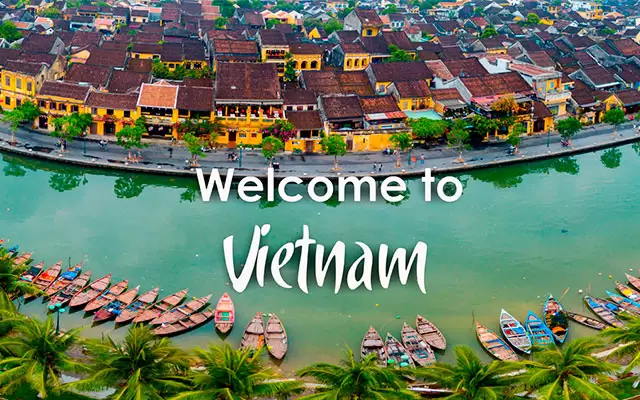 Planning a trip to Vietnam from Brazil? If you are looking for a unique and memorable travel experience, Vietnam is a great option. Learn how to find the best tours, flights, visas, and travel tips in this comprehensive guide. This guide will help you discover the best way to book tours to Vietnam from Brazil and how to prepare for your trip.
Vietnam has become a popular destination for travelers in all over the world who would love to enjoy not only its natural beauty but also its long history and culture lasting thousand years. Thanks to its opening policy and convenience in getting Visa process, Vietnam has been attracting millions of travellers from Brazils. Travelling to a stranger country always requires a lot of information need to be researched in advance such as Visa, flights, popular tours. In order to assist Brazilian travellers plan their perfect upcoming trip to Vietnam, this writing will be helpful for those who plan to travel to Vietnam for their upcoming trip.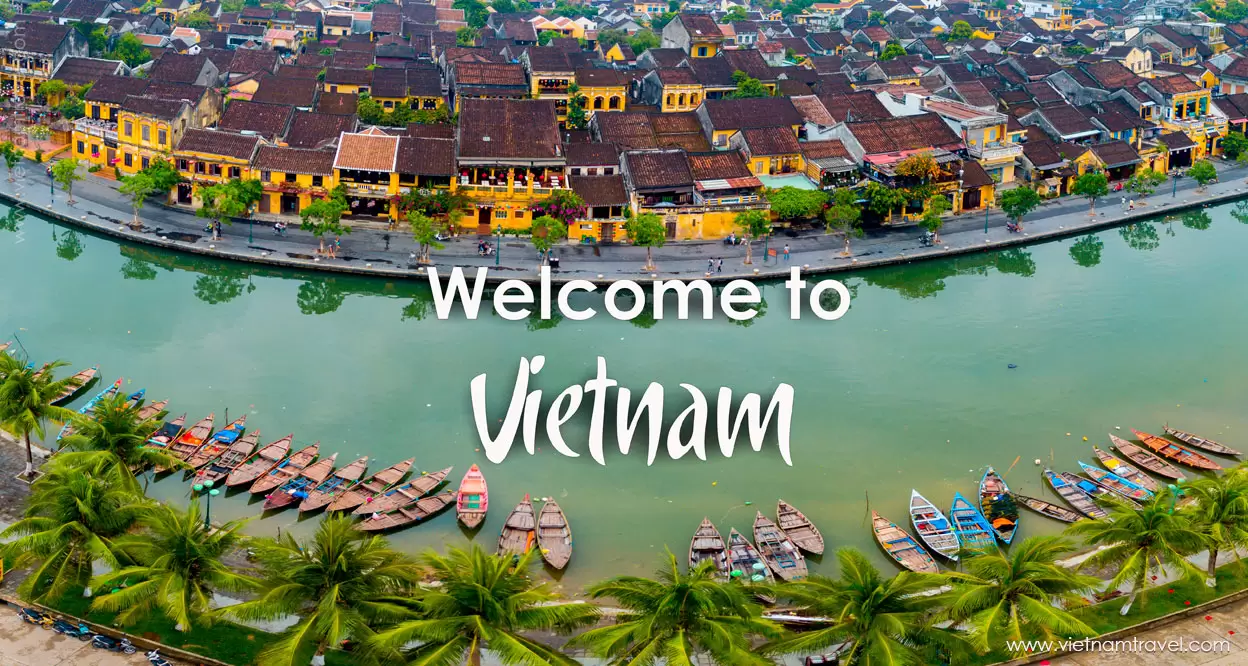 Vietnam at a glance
Vietnam is simply beautiful with stunning natural landscapes from towering mountain ranges in the North to spectacular one of the 7 World Heritage- Ha Long Bay or with pretty islands, fresh highlands which are all in one country that travellers can enjoy when they visit Vietnam. Besides, the Vietnamese cultural is a well combination and reservation between the new and the old one. Vietnam had been influenced after the war by other countries and mainly are France and China with old building structures. Wandering along Vietnam cities, travellers can easily see the European architectures and old temples together with modern styles. The other thing among many others that attracts tourists is Vietnamese cuisine with the special food present each area's unique from North to South Vietnam.  There are so many reasons that you should choose Vietnam for your lifetime journey from Honeymoon, Babymoon, Wedding anniversary or just simply a normal trip.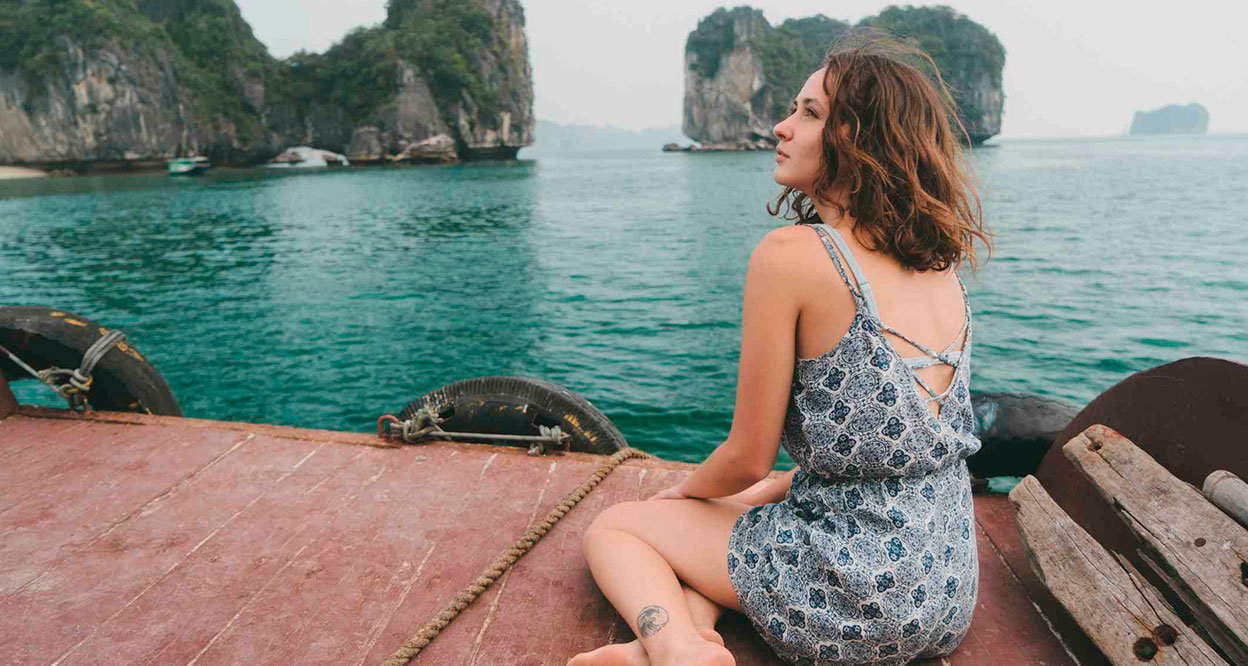 The best time to travel to Vietnam
Vietnam is strongly affected by tropical monsoon climate. In the northern part, there are four distinct seasons including spring, summer, autumn and winter. The best time to visit this region is from January to April and September to December when temperature is pleasant and not so much rain. The southern part comprises more stable weather of 26-30 degree Celsius in the whole year. It's is known for 2 seasons only: the rainy season (May- November) and dry season in the other months. It's so important to consider about weather condition before preparing your luggage. Normally, tourists will visit Vietnam at a cool time from August to March. To get more details about the best time to travel to Vietnam, you should make contact to your travel company to get more useful information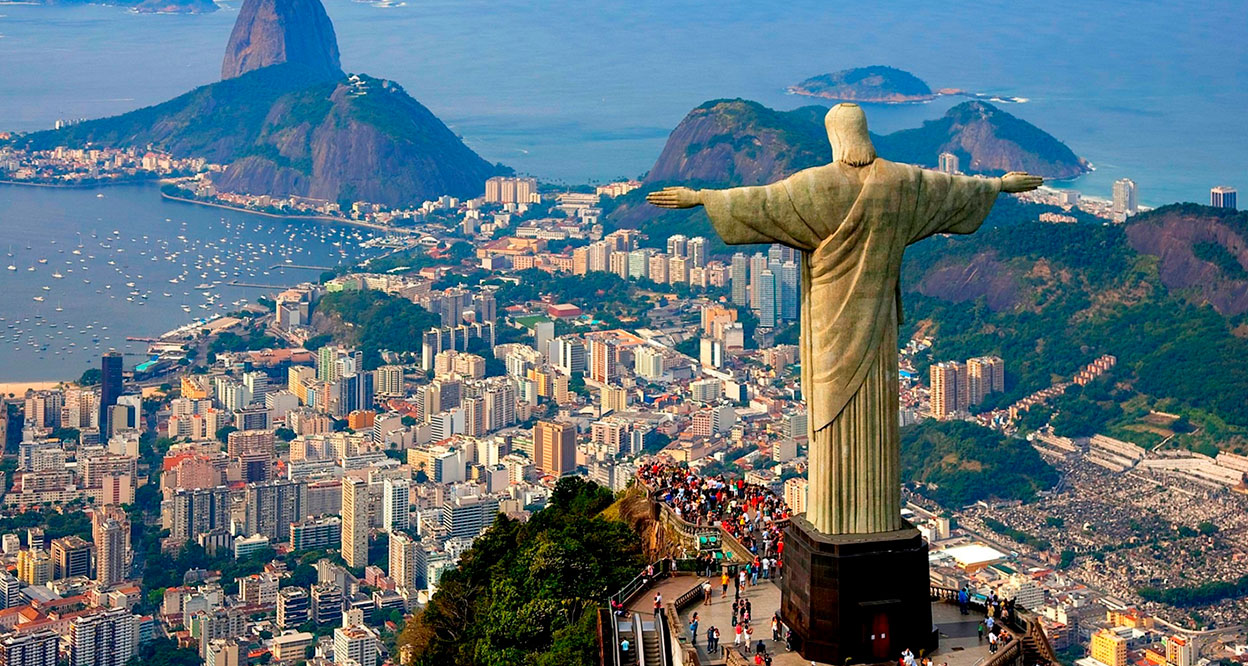 Visa for Brazil to Vietnam
In order to enter Vietnam, your passport expiry date must be at least 6 months from your arrival date in Vietnam. If you travel with Brazil passport, your Visa can be made in 2 ways:
Option 1: Get Visa at Vietnam Embassy in local embassy
You can go to Vietnamese Embassy in Brazil and apply for your Visa which is used for all borders in Vietnam (airports, land or sea). You will need to bring your updated travel passport and it will take about 4-6 working days with many required documents needed in advance such as: 1 new envelope stamped on it, your exact home address and money as well. For further information, you should call to your nearest Vietnamese Embassy for details. Here is the Embassy of Vietnam in Brazil:
Address: SHIS QI 09 Conj. 10 Casa 1, Lago Sul, CEP: 71625 – 100 Brasilia/DF

Phone: (00 55 61) 3364 5876 / 3364 0675

Fax: (00 55 61) 3364 5836

Email: [email protected]

Website: www.vietnamembassy-brazil.org/
Option 2: Get Vietnam Visa Approval Letter
You can use our visa approval letter service for Vietnam Entry Visa on arrival at the airport which is valid for those who fly into Vietnam only and you don't need to go to the embassy. A thing to do is just fill in provided Visa form. We will send you the pre-approved letter and the Application for Entry and Exit Visa form after 3-4 working days (not included Saturday and Sunday). You should fill in that form in advance and attach the latest photo, in 4 x 6 cm size, with a face straight forward. Submit this full-filled form to Customs officer at Landing Visa Counter at Vietnam airport upon your arrival to have Visa stamped on your passport. Upon arrival to the Airport, you will need to pay in cash for the stamp fee to Customs officer at the airport: 25 USD/person for Single entry visa, 50 USD/person for multiple entry visa.
Just contact us to have Visa Form then we will handle the rest for you.
Airlines for Brazil
There are 2 main international airports that are popular for tourists and they are: Northern- Noi Bai International Airport (HAN) and Southern-Tan Son Nhat International Airport (SGN). Besides, we also have airport in the Central- Da Nang International Airport (DAD) but travellers should fly into Hanoi or Ho Chi Minh city thank to its available and variety of airlines chosen. It takes about 17.899 kilometers (about 30 hours flight) travelling from Brazil to Vietnam and indeed, travelling by plane will be the shortest and most convenient way. The options for airlines are multiple in which you can choose Emirates, Qatar Airways, or mixture of Ethiopian Air and Vietnam Airlines. The airfare is flexible depending on your departure airport and your travel date as well. If you are not available to get your flight, just contact to our travel consultant and we will check for you.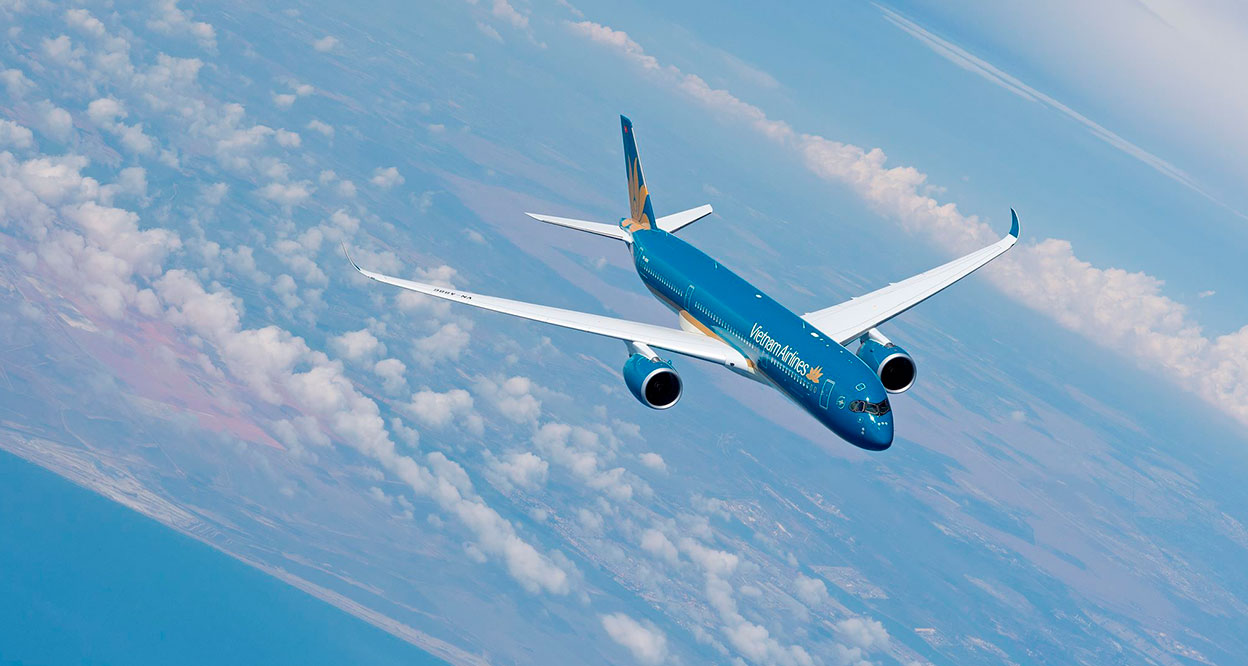 Tours in Vietnam
As mentioned, travellers can choose to start tours from Ha Noi, Ho Chi Minh and from here you can extend your staying to surrounding areas. It depends on how many days you have and what kinds of activities you are interested in. It will be a little bit confused if you are first timer traveling to Vietnam so you should contact us and advise your schedule, we will arrange tours for you from the simplest things such as book flight, hotel, tours, and other services as well. All things you need to do is just pack your belongings and start your amazing journey.
For those who travel from North of Vietnam
Attracting about 4.95 million foreign visitors (2017's data by Hanoi Tourism Department), Ha Noi City impresses visitors by the capital of a thousand year golden culture of Vietnam. This long history city is widely known as one of the most well aged and preserved through over 1000 years. Until now, Ha Noi still remains the ancient architectural style though houses in the old quarter, which have been commercialized for the business purposes. The other things that make Hanoi special is that Ha Noi is the only capital city in the Southest Asia reserves the state president's mausoleum and travelers can visit him when they are in Ha Noi easily. Besides, there are many things attract tourists to visit such as Long Bien Bridge (over 100 years old), Hoa Lo Prison (Hilton House), Temple of Literature, Bat Trang pottery village, Hoan Kiem Lake, Ngoc Son Temple and many different kind of museums. Ha Noi City is also a really good stop over for travelers to visit other surrounding highlighted places such as Ha Long Bay, Sapa town, Hoa Lu Tam Coc, Mai Chau Valley. Travelling to Ha Noi where destinations can easily be reached when you start from Ha Noi.
With a tour from 5- 7 days, you can visit almost all highlights in the North of Vietnam such as Ha Long Bay, Hoa Lu Tam Coc and Sapa. If you have more time up to 10 days, you can explore further to the North, or even doing the whole Vietnam from North to South Vietnam with Halong Bay, Ha Noi, Hoi An, Ho Chi Minh city, Mekong Delta and Cu Chi Tunnel. Here are some package that you can consider to go for if you would love to experience in hand Vietnamese culture, history and custom:  Best of the North, The Uncrowded Alternative to Halong Bay, Highlights of Vietnam. However, if adventurous journeys are your things , you can discover those places by trekking, biking or kayaking with our tours: 4WD North-West Vietnam, Sapa – Ninh Binh – Halong and "Kong: Skull Island" – Take Me There.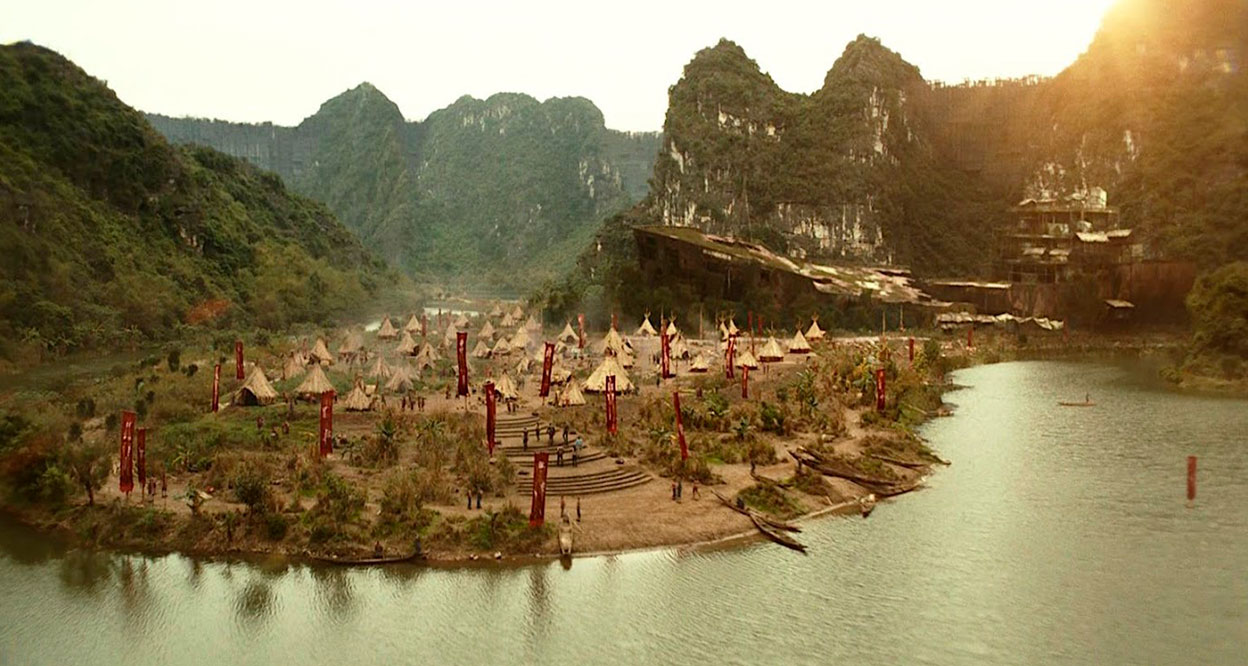 If you have more time, please contact us to get more package.
 For those who travel from South of Vietnam
Ho Chi Minh City is known as the business and financial spot of the country with a long time history for hundreds of years existing where has driven the whole city with unlimited energy.
This living city breathes life and vitality for all who settle here, and visitors cannot stand but be hauled along for the fast pace. Travelling to Ho Chi Minh City, visitors will have an endless list to discover such as War Remnants Museum, the Central Post Office, Ben Thanh Market, Notre Dame Cathedral, Reunification Palace. In addition, Ho Chi Minh City is also known as a stop-over for tourists if they want to visit Mekong Delta, Cu Chi Tunnel, Vung Tau and the other southern provinces. No matter how many day you have for South of Vietnam, we always have plenty of choices for you in which you can check out our Southern Flavors if you are the one who keen on discovering our culture, history. Otherwise, you can consider to take Vietnam Luxury Journey, River Floating Market – Beach Break & Leisure Cruise and Best of Vietnam which are designed for those who love beach break and leisure time.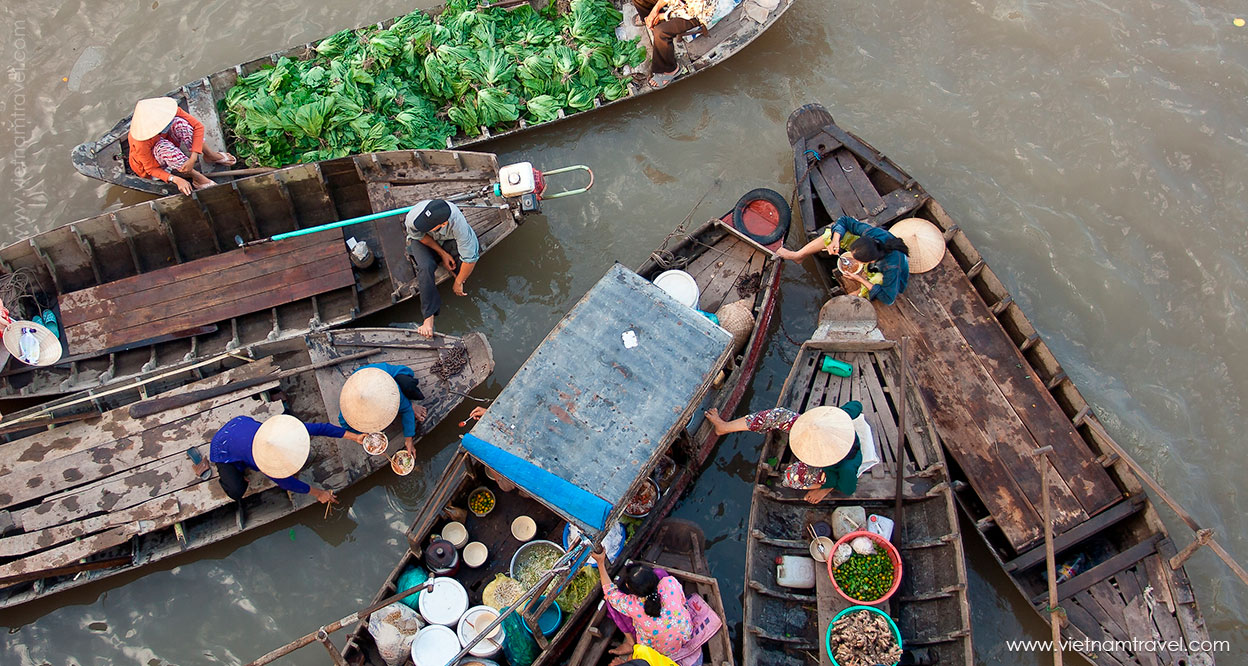 We are Vietnam Travel with professional and helpful staffs will assist you to plan your lifetime journey to Vietnam based on your requests. We are always open to all kinds of travel style from culture & history, adventure & discovery, food and culinary, beach holiday, luxury escape. Just visit our website to help you to get more information for your upcoming trip: https://vietnamtravel.com/tours/ . You can check out this link to see where and how many day you should spend when you are Vietnam.
End up touring in Vietnam, travellers can also easily to get to other countries in Southeast Asia such as Laos, Thailand, Cambodia, Myanmar. In case you want to extend your trip, just contact us, our staffs will assist you with helpful advices and suggestions.
Food in Vietnam
 There are unlimited options for you to enjoy local cuisine when you travel to Hanoi. We have to mention about Pho (Vietnamese Noddle soup with beef/ chicken/ season) which is one of the classic food in Hanoi. Making from rice noddle, filled in by aromatic soup, beef and herbs, travellers will be amazed by its amazing flavor. You can have PHO at any time during the day from early morning to mid night and it costs only 25.000 – 50.000 VND/bowl. You can have this PHO at No 10, Ly Quoc Su Street or No 49 Bat Dan street, Hanoi city. The other things you should try is Bun Cha (Grilled pork with rice noddle) which consists of grilled pork, noddle and fish sauce. Adding on with fresh herbs, garlic, chili will make this unbelievable delicious. In order to try this one, you can travel to No 1 Hang Manh street or No 24 Le Van Huu, Hanoi city. These two things become two of the most delicious and popular foods that travelers must try once when they are here. There are so many other things such as Banh Cuon, Bun Ca, Bun Oc that may attract tourist, especially for those who are street food lovers.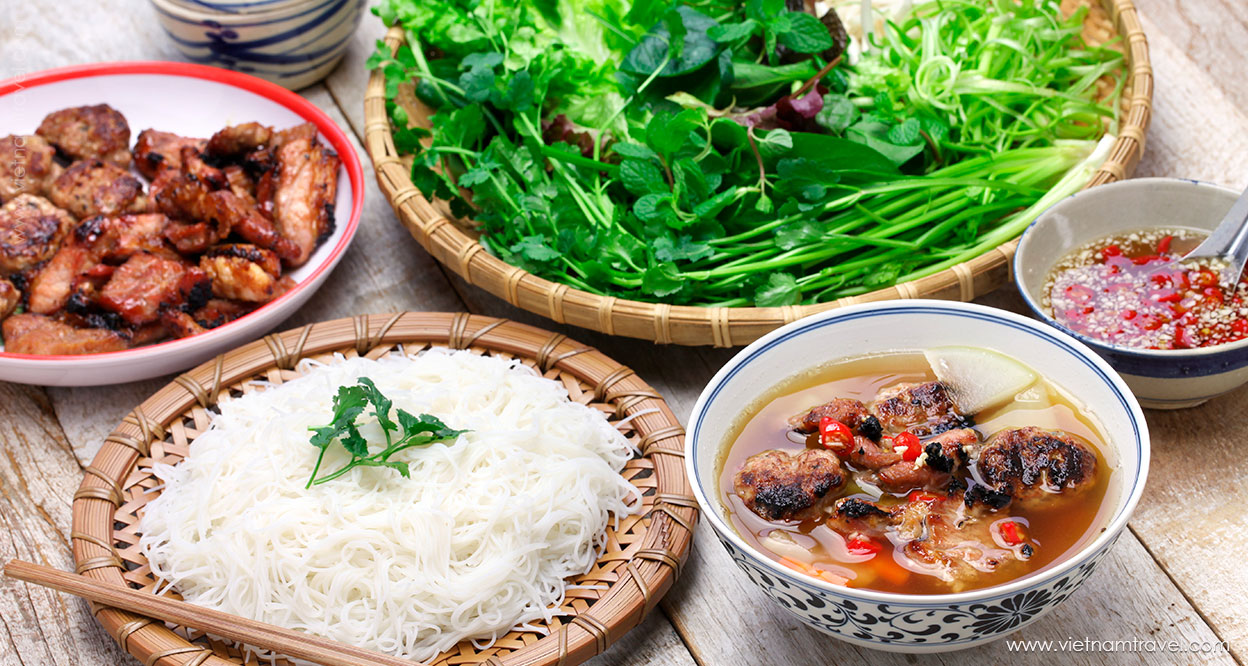 Vietnamese cuisines have variety of options from North to South of Vietnam and each region will offers tourist different flavor. Coming to Hoi An, you should not miss Banh My while you are here. You can find the best Banh My in the Middle and Southern of Vietnam. The Banh My will be filled in by meat/ egg/ beff/ pork combine with herbs, chili sauce and savory ingredients. With only 15.000 VND- 30.000 VND/Banh My, you can enjoy your Breakfast, Lunch or Dinner well. In order to try this, you can visit No 2B Phan Chu Trinh street, Hoi An town or just wander around Old town and you can see a lot of eateries selling Banh My.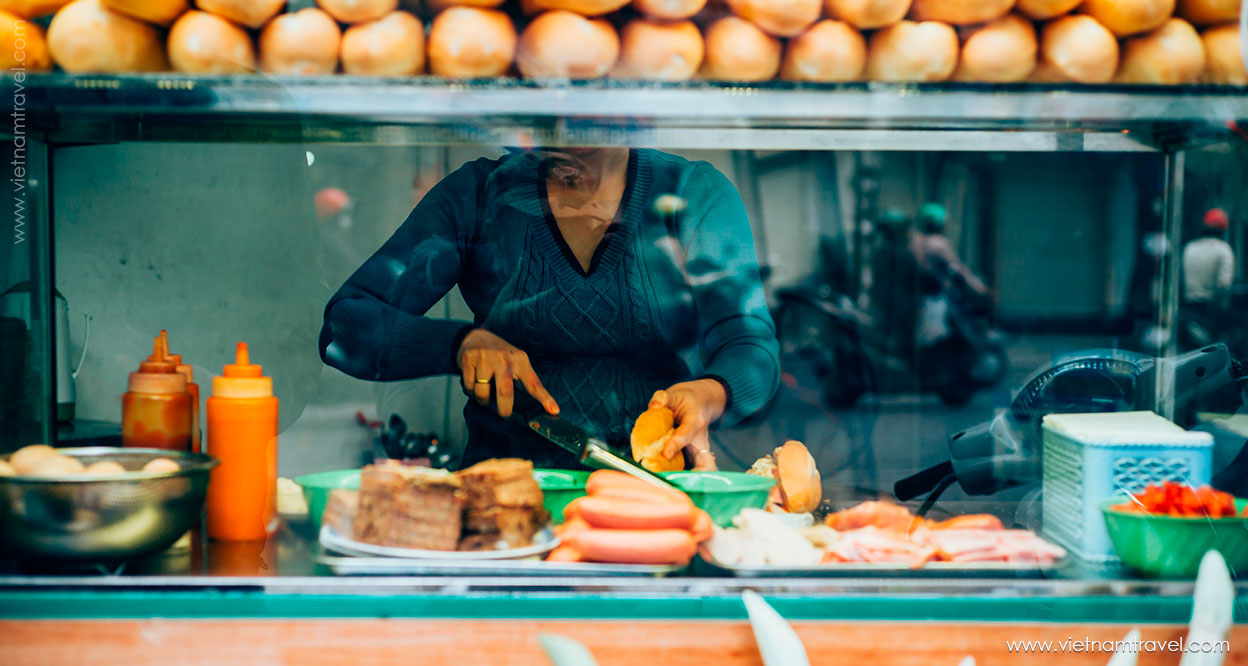 The other highlighted delicious food offered in Hoi An is My Quang (Quang's noddle) in which they mix noddle with pork/ chicken/ eggs with herbs and a little broth. Adding chili will be much more flavor if you would love to. Besides, you can also try Banh Xeo, Cao Lau which are also famous in Hoi An town, Just get to Thu Bon river and take a walk along this river, you will be amazed by not only this beautiful town, but also its diverse of local food.
Vietnam is known as a land of noddle soup and with Pho in Ha Noi, you can also try noddle soup in Ho Chi Minh city. In this bustling city, travelers can find Bun Rieu- a kind of noddle with crab soup. To make the broth, the chef takes the crab base stock, tomatoes and rice vinegar adding herbs and rice noddle with some chili and lime will make this bowl more delicious. The small Bun Rieu eatery in Nguyen Canh Chan street, Ho Chi Minh city is one of the best place to enjoy this.
Vietnam quick information
Currency: The official currency used in Vietnam is Vietnam Dong (VND). Indeed, some place you can use USD and credit card is acceptable sometimes. Vietnamese currency is really confused since there are so many zero so make sure that you are well controlled or just change to small notes.
Electric adaptor: Vietnamese people all use 2 adaptors instead of 3 so just prepare in advance to get ready for the tour.
Exchange money: You should not exchange money at the airport, just prepare a little Vietnam Dong from your country then you can exchange money while you are at the old town and ask for local exchange money shop or go to the bank.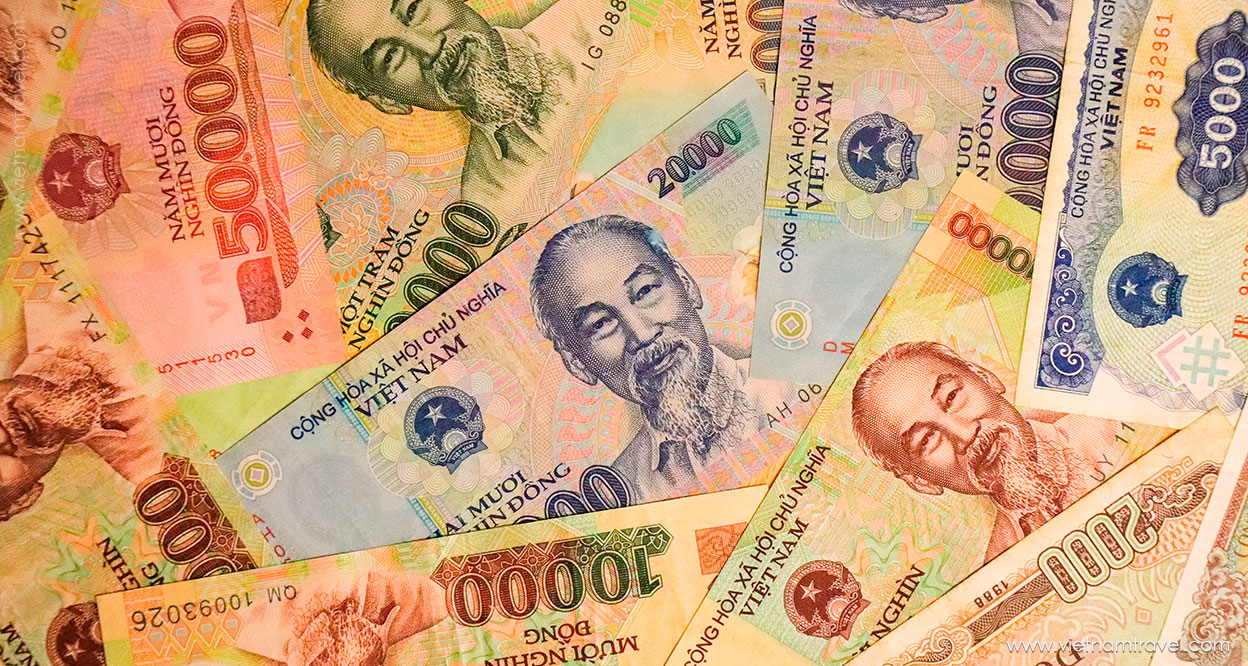 Sim card: If you travel long time in Vietnam, get a sim card and again buy it while you are at the hotel. Sim card is helpful when they have data and to contact for any emergency things.
Time different: Vietnam is 9 hours earlier than Brazil.
Brazil embassy in VN
While travelling to Vietnam, Brazilian needs any support, you can contact to your Embassy in Vietnam:
Add: 14, Thuy Khue Street, D/6/7 Tay Ho Hanoi, Vietnam

TELEPHONE: (+84) 24 3843 2544

FAX: (+84) 24 3843 2542

EMAIL: [email protected]

WEBSITE: hanoi.itamaraty.gov.br 

OFFICE HOURS" 09:00-12:00 and 13:30-16:00

HEAD OF MISSION: Marco Brandão, Ambassador
With the above information, we hope that you will have everything prepared well before you land. In order to have a professional organized tour, please drop us an email, advise your request and will handle all for you. Our mainly mission is to create such great trips to customers to all our highlights from most touristy to remote areas. Contact us now to get instance support and good deal for your ongoing trip.