Vietnam Packages From Cyprus
Vietnam becomes more popular in Cyprus and number of travelers from Cyrus traveling to Vietnam is increasing in recent years. Up to now, at least 5 airlines operate the flight from Larnaca to Noi Bai Airport (Hanoi) or Tan Son Nhat Airport (Ho Chi Minh City).
Below are ultimate guidelines for those planning a holiday to Vietnam.
Vietnam at a glance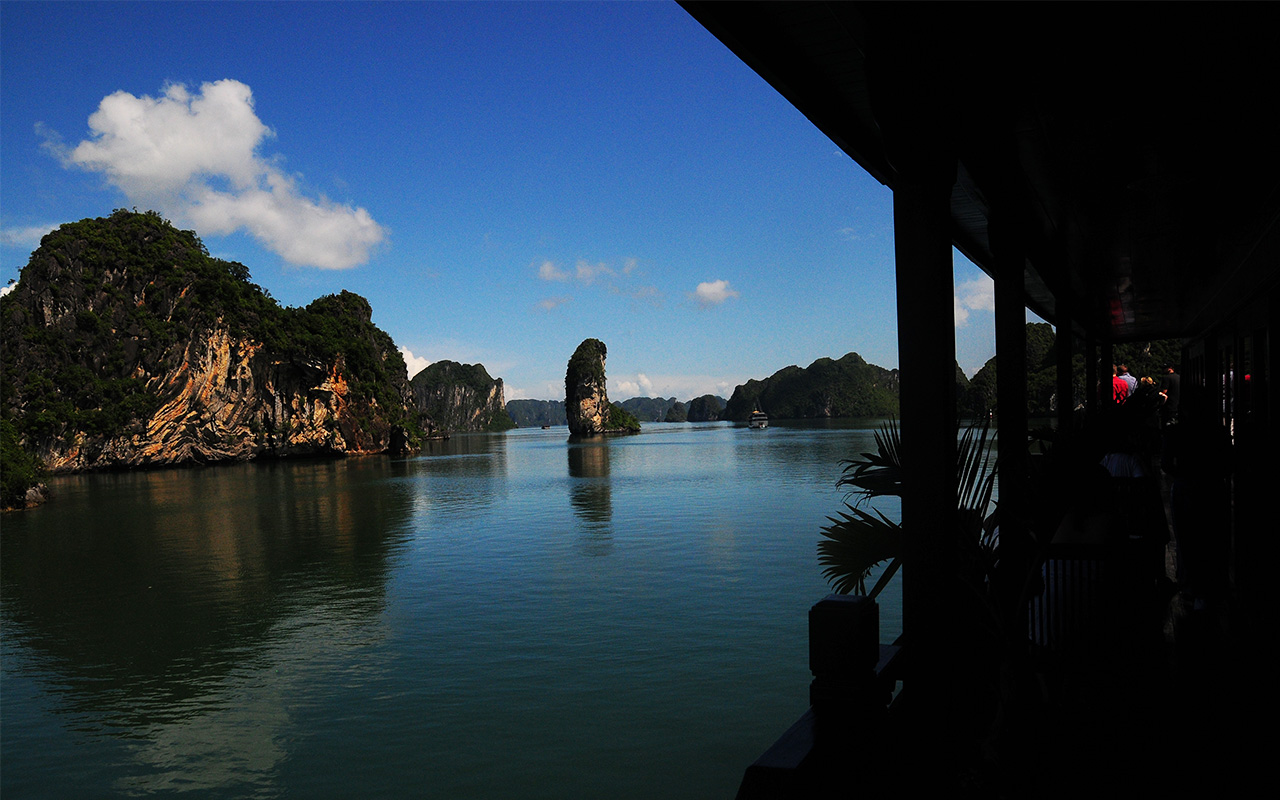 Located on the eastern side of the Indochinese peninsula, Vietnam is truly an outstanding travel destination. First of all, we need to mention of its fascinating history. Vietnam has a long-lasting history of more than 4000 years offering abundant of valuable historical monuments.
Additionally, being influenced by China and France for such a long time, Vietnam has become a find blend of Asian and Western cultures. The Vietnamese identity had been influenced by its past but still remain their own uniqueness. Therefore, wandering around Hanoi, Dalat, Ho Chi Minh city, you will have chance to encounter both Cathedral churches and local temples, pagodas which satisfy curiosities of everybody. Stretching along more than 1,000km coastlines, weather patterns are variety that proves Vietnam is a round-year destination. However, Vietnam is strongly affected by tropical monsoon climate. In the northern part, there are four distinct seasons including spring, summer, autumn and winter.
The best time to visit this region is from January to April and September to December when temperature is pleasant and not so much rain. The southern part comprises more stable weather of 26-30 degree Celsius in the whole year. It's is known for 2 seasons only: the rainy season (May- November) and dry season in the other months. It's so important to consider about weather condition before preparing your luggage.
The decisive reason for people packing their holidays in Vietnam is its numerous marvelous destinations. Not only does it offer the most beautiful white sand beaches in the Southeast Asia, Vietnam possesses relaxant tropical forests, mountains and vast rice paddy fields. The most visited spots such as Halong Bay, Hue, Da Nang, Hoi An, Nha Trang, Mekong Delta bring visitors to various experiences of trekking, kayaking, swimming, cave exploring, beach relaxing, etc.
Obviously, you can spend a lifetime to discover all of the bewitching destinations in this awesome country. Together with wonderful nature, Vietnam attracts international tourists because of the friendliness of the locals. They are generous, open-minded and willing to say "hello" to you with beautiful smiles. Coming to Vietnam, people are surprised to see 54 unique ethnic groups living together in harmony. They propose colorful cultures of various traditional customs and cultural identities.
A trip up to the northern mountains like Sapa, Mai Chau will take you to the home of Muong, H'mong, Dzao, Tay, Nung, Thai people. Vietnamese cuisine is widely-known all over the world because of its freshness and extremely diverse. " Pho" (noodle soup) informally has become a national symbol of Vietnam. Last but not least, your Vietnam trip will not complete without experiencing performing arts shows featuring local and traditional cultures such as Water puppetry, Hát tuồng, Cải lương, Hát chèo. Below are needed information for you to plan a perfect Vietnam trip.
Before traveling to Vietnam
Vietnam Visa:
Vietnam doesn't have embassy in Cyprus yet. You could contact Vietnam embassy near in Turkey, Israel, Egypt Cyprus
You can make it easier by obtaining the Vietnam visa on arrival. When you book any service with Vietnam Travel, they will provide you Visa Approval Letter free of charge. Their Travel consultants will prepare the necessary document and send you the letter either by email or fax after 3,4 working days.
Once you have received your Visa Approval Letter you have two options through which to obtain your Vietnam Visa on arrival at airports in Vietnam. Visa on arrival is the easiest option. Just bring a copy of your visa approval letter (you may be required to show this when you board the airplane) and a passport size photo. Upon arrival in Vietnam show these forms at the Visa on Arrival counter and pay the immigration officers the stamp fee:
* 25 USD for single entry (<30 days),
* 50 USD for multiple entries up to 90 days,
* 95 USD multiple entries from 90 days to 180 days,
* 135 USD for multiple entries from 180 days to 365 days (cash only).
If you travel via land (boat or drive) from Laos or Cambodia to Vietnam, please have the Visa in advance because service of Vietnam Immigration Offices at Vietnam borders (in Vinh Suong – Chau Doc or in Moc Bai) is complicated and slow.
How far is it from Cyprus to Vietnam?
The only way to get to Vietnam from Cyprus is flying. The distance between Cyprus and Vietnam is 7835 km and the flight from Larnaca to Noi Bai ( Hanoi) or Tan Son Nhat Airport (HCM City) about 8 hours transit in Qatar or Dubai or BKK
Airlines from Cyprus to Vietnam?
Qatar Airways
Turkish Airlines
Emirates
Vietnam Airlines
El Al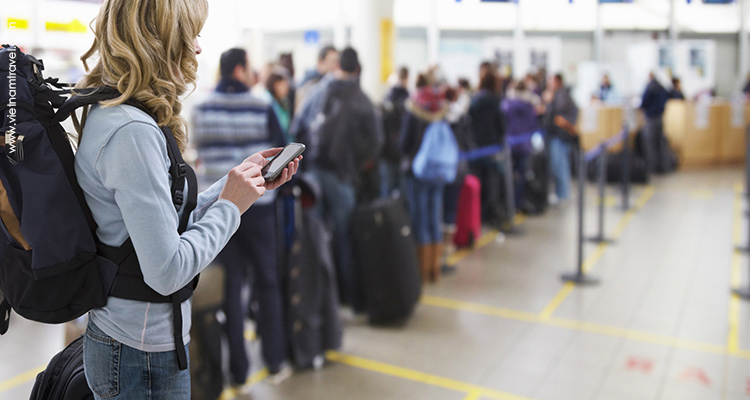 Packages for Cyprus citizen
Tours starting from Ho Chi Minh City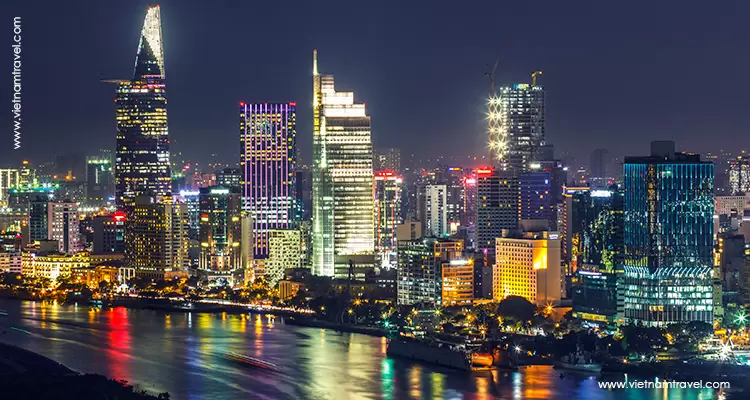 The bustling Ho Chi Minh city is a good start with the frenetic pace of life, tastiest street foods, classic French architecture, historical attractions alternating with the most luxurious hotels, finest restaurants and rooftop bars. As Ho Chi Minh City and the surrounding area have a lot to offer, from a walking tour to main spots such as Notre-Dame Cathedral Basilica of Saigon, the Reunification Palace, Ben Thanh Market to a drift on Mekong's largest floating market – Cai Rang, from excursions to the iconic Cu Chi Tunnels to romantic sunset cruises zipping along the Saigon River. Just hours away from this city, you can get into beautiful beaches, islands, rivers, villages, jungles or historic sites.
No matter how long you stay in Vietnam, there are some tours that would suit perfectly to your needs and budget. If you have short time holidays, you could spend some days exploring Ho Chi Minh City and Mekong Delta with our Southern Flavors. For those who want to have an insight into Vietnam culture and history, Vietnam Insight tour is an ideal one.
For high-end travelers, they have designed and created luxury tours with beach breaks in the packages of Vietnam Luxury Journey, River Floating Market – Beach Break & Leisure Cruise and Best of Vietnam.
Tours starting from Hanoi

Hanoi in the North is a bit quieter compared to Ho Chi Minh city. It is the heart of nation's cultural heritage and political concentration for more than one thousand years that looks like a living museum. Taking a glance at Hanoi Old Quarter, it is easy to find out that the city is a fine blend of East and West deriving from Chinese influence and decades of French colonialism, both still evident in the architecture, cuisine, language and people.
On the other hand, Hanoi is considered the entry point for visitors drawn to the country's mountainous areas (Sapa, Ha Giang, Dien Bien Phu), lush parks, traditional villages and the iconic Halong Bay.
With a tour of about 7 to 9 days, you will have opportunity to discover the Northern Vietnam or the whole Vietnam at a glimpse with its main tourist attractions such as Hanoi, Sapa, Halong Bay, Ninh Binh, Hoian, Saigon & the famous floating market in Mekong Delta.
You could choose to get a culture and history tour, adventure tour or culinary tour. If you want to truly experience and understand the local life, culture and history tours, check some of our sample tours: Best of the North, The Uncrowded Alternative to Halong Bay, Highlights of Vietnam. However, if you are into adventure, you could discover those places by trekking, biking or kayaking with our tours: 4WD North-West Vietnam, Sapa – Ninh Binh – Halong and "Kong: Skull Island" – Take Me There.
If you have more time, spending about 2 weeks in Vietnam, then packages of Vietnam Discovery, Grand Vietnam would be your perfect choice. Their itineraries cover almost all of the highlight destinations with must-sightseeing places in Vietnam.
After visiting Vietnam, you could easily extend your trip to Cambodia, Myanmar, Laos and Thailand. They have their own offices in major cities of these destination and handle your tour smoothly.
Contact Vietnam Travel for your memorable and well-organized holidays in Vietnam. they only offer private Vietnam tours which is flexible based on your travel interests.