Vietnam Tours from Portugal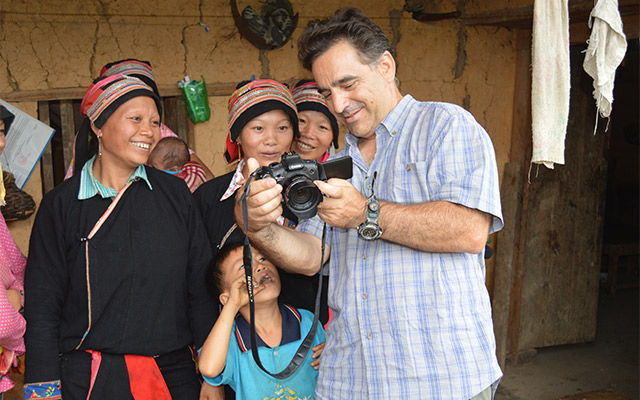 Thanks to its natural beauty, delicious cuisine and diversified culture, Vietnam has become one of the best choice for travelers from Portugal recent years when they plan a trip to Southeast Asia.
How to get visa to Vietnam?
In order to enter Vietnam, your passport expiry date must be at least 6 months from your arrival date in Vietnam. If you travel with Portuguese passport, your Visa can be made in 2 ways:
Option 1: Get Visa at nearest Embassy of Vietnam in Portugal
There is no embassy of Vietnam in Lisbon, Portugal at the moment. You can apply for your Visa which is used for all borders in Vietnam (airports, land or sea) in nearest countries. The nearest embassy is Embassy of Vietnam in Madrid Spain. You will need to bring your updated travel passport and it will take about 4-6 working days with many required documents needed in advance such as: 1 new envelope stamped on it, your exact home address and money as well. For further information, you should call to your nearest Vietnamese Embassy for details. Here is the Embassy of Vietnam in Madrid, Spain:
Nearest Embassy
Embassy of Vietnam in Madrid Spain
(It is a 505.4 km distance from Lisbon with 0h hours, 50 minutes flight) Av. de Alfonso XIII, 54, 28016 Madrid, Spain
Phone:
+34 915 10 2867 To call the embassy from Portugal, please dial +34
Office hours:
Monday – Friday: 9:00 am – 17:00 PM
Time Difference: Madrid 1.0 hour ahead Lisbon
Option 2: Get Vietnam Visa Approval Letter via our Website
You can use our visa approval letter service for Vietnam Entry Visa on arrival at the airport which is valid for those who fly into Vietnam only and you don't need to go to the embassy. A thing to do is just fill in provided Visa form. We will send you the pre-approved letter and the Application for Entry and Exit Visa form after 3-4 working days (not included Saturday and Sunday). You should fill in that form in advance and attach the latest photo, in 4 x 6 cm size, with a face straight forward. Submit this full-filled form to Customs officer at Landing Visa Counter at Vietnam airport upon your arrival to have Visa stamped on your passport. Upon arrival to the Airport, you will need to pay in cash for the stamp fee to Customs officer at the airport: 25 USD/person for Single entry visa, 50 USD/person for multiple entry visa.
Just contact us to have Visa Form then we will handle the rest for you.
Flight from Portugal to Vietnam
There are 2 main international arrival airports: Northern- Noi Bai International Airport (HAN) and Southern-Tan Son Nhat International Airport (SGN). Besides, we also have airport in the Central- Da Nang International Airport (DAD) but travelers should fly into Hanoi or Ho Chi Minh city then take a domestic flight to Da Nang.
There are 4 airlines operate the route from Portugal to Vietnam: Emirates Airline, Qatar Airways, Turkish Airway and Vietnam Airlines. There is no direct flight and you could transit in Dubai, Qatar, Singapore or Bangkok.
The round trip flight is roughly 800 to 900 US dollars. If you plan long time in advance, you may get better rate from these airlines. Vietnam Travel consultant will give you suggestion for your air fare of you ever need
Tours in Vietnam
Vietnam is long and narrow country, the distance from Hanoi to HCM City is about 2 thousand km. So you should arrive North and Fly out from South or vice versa so you could save your time and money. Local travel consultants will be very happy to provide you the Itinerary and services that well match your schedule, budget your own travel interest.
Where should I book my Vietnam Tour?
You could choose to book with the Portugal Tour Operator in your city or book directly with a qualified local tour operator.
When you book with Tour Operator in Lisbon, Porto, Amadora, Braga or the city near you. It is pretty convenient too because you both speak the same language, have same culture and Travel Agent understand you very much. Of course the Portugal Tour Operator have strong connection with local DMC to arrange the great tour for you with great ensure.
You could also look for a qualified Vietnam Tour Operator. Their team in the city you visit could support you so much and instantly during your trip because there no different time zone and distance. Local Tour operator understand destination much and always find you the most updated travel information of destination and get the best value for your trip.
Nowadays, Vietnam is pretty popular and all information is very clear. There are many choices to travel but we believe a good Travel Agent with great local knowledge will make your trip even better and save your time and also your money.
How long should I travel in Vietnam?
Depending on your flight route and your time limit, you can choose your own itinerary. The most suitable Itinerary for visitors from Portugal to Vietnam is about 10 days to 2 weeks.
Here is the cities you should include in your trip.
From North to South, you should vist Hanoi, the long historic capital of Vietnam, Halong Bay, Sapa, Hoi An, Ho Chi Minh city, Mekong Delta and Cu Chi Tunnel.
From South to North, you cannot miss HCM city, Can Tho, Da Lat, Nha Trang, Hoi An, Hanoi, Ha Long Bay
No matter how many days you have for South of Vietnam, we always have plenty of choices for you in which you can check out these 3 suggested tours from Vietnam Travel Tour Operator.
– Vietnam Vacation: https://vietnamtravel.com/tour/vietnam-vacation/
– Vietnam Explorer: https://vietnamtravel.com/tour/vietnam-explorer/
– Absolute Vietnam Discover: https://vietnamtravel.com/tour/absolute-vietnam-discovery/
Vietnam travel tour operator with professional and helpful staffs will assist you to plan your lifetime journey to Vietnam based on your requests. They are always open to all kinds of travel style from culture & history, adventure & discovery, food and culinary, beach holiday, luxury escape… Just visit our website for more information of your upcoming trip: https://vietnamtravel.com/tours/ .
Vietnam Travel also have 6 operation offices in major cities of Cambodia, Laos, Thailand and Myanmar. In case you want to extend your trip to these destinations. They are available to support you. They make your trip combination of Vietnam with Cambodia or Vietnam with Myanmar etc… so much easy and smooth. With good reputation of 15 year operation in Southeast Asia, they are your perfect choice when you looking for a trusted local tour operator.
The team of Vietnam Travel is active and flexible, all of your question will be responded in within 12 hours via email/ phone.
How do I contact my Embassy or Consulate in Vietnam?
During the time in Southeast Asia. If citizen of Portugal want to contact their consulate in Hanoi.
Portugal Consulate in Hanoi
Address: C22 5th Floor, Pullmam Hotel, 40 Cat Linh, Hanoi, Vietnam
Tel:008428 3930 9608
Email: [email protected]
Website: http://hon.con.portugal.com.vn/
Portugal Embassy in Thailand (cover Vietnam)
Address: 26, Bush Lane, Bangkok 10500,Thailand(Embassy)
0066 (0) 22342123 (Embassy)
0066 (0) 22340372 (Embassy)
[email protected] (Chancery)
[email protected] (Consular Section)