Travel to Vietnam from Oman
مرحبا بالمسافرين,
Vietnam Travel arranges visa approval letter for Omanis when they book any travel service. There is no embassy of Vietnam in Oman at the moment. Therefore, you can apply for visa approval letter service for Vietnam Entry Visa on arrival at the airport which is valid for those who fly into Vietnam only. We will help you to get the visa smoothly and easily. First, please make sure your Omanis passport expiry date must be at least 6 months from your arrival date in Vietnam.  Now, a few things to do is just fill in provided Visa form, submit the return flight ticket, a booked tour itinerary with Vietnam travel agent, and 70 USD fee for applying Visa Approval Letter per person. We will send you the pre-approved letter and the Application for Entry and Exit Visa form after 3-4 working days (not included Saturday and Sunday). You should fill in that form in advance and attach the latest photo, in 4 x 6 cm size, with a face straight forward. Submit this full-filled form to Customs officer at Landing Visa Counter at Vietnam airport upon your arrival to have Visa stamped on your passport. Upon arrival to the Airport, you will need to pay in cash for the stamp fee to Customs officer at the airport: 25 USD/person for Single entry visa, 50 USD/person for multiple entry visa.
Just contact us to have Visa Form then we will handle the rest for you.
Flights from Oman to Vietnam
There are 2 main international airports that are popular for tourists and they are: Northern- Noi Bai International Airport (HAN) and Southern – Tan Son Nhat International Airport (SGN). Besides, we also have airport in the Central- Da Nang International Airport (DAD)
From Oman, you can take flights from Muscat International Airport (MCT), Sohar International Airport (OHS) and Salalah International Airport (SLL) to 3international airports in Vietnam: Northern- Noi Bai International Airport (HAN), Southern – Tan Son Nhat International Airport (SGN), Central- Da Nang International Airport (DAD).
Oman Air, Emirates Airline, Qatar Airways, and Thai Airway fly this route and transit in Bagnkok, Doha or Dubai. It is about 9 hours and cost you roughly 750$ to 800$ per passenger round trip.
Tours in Vietnam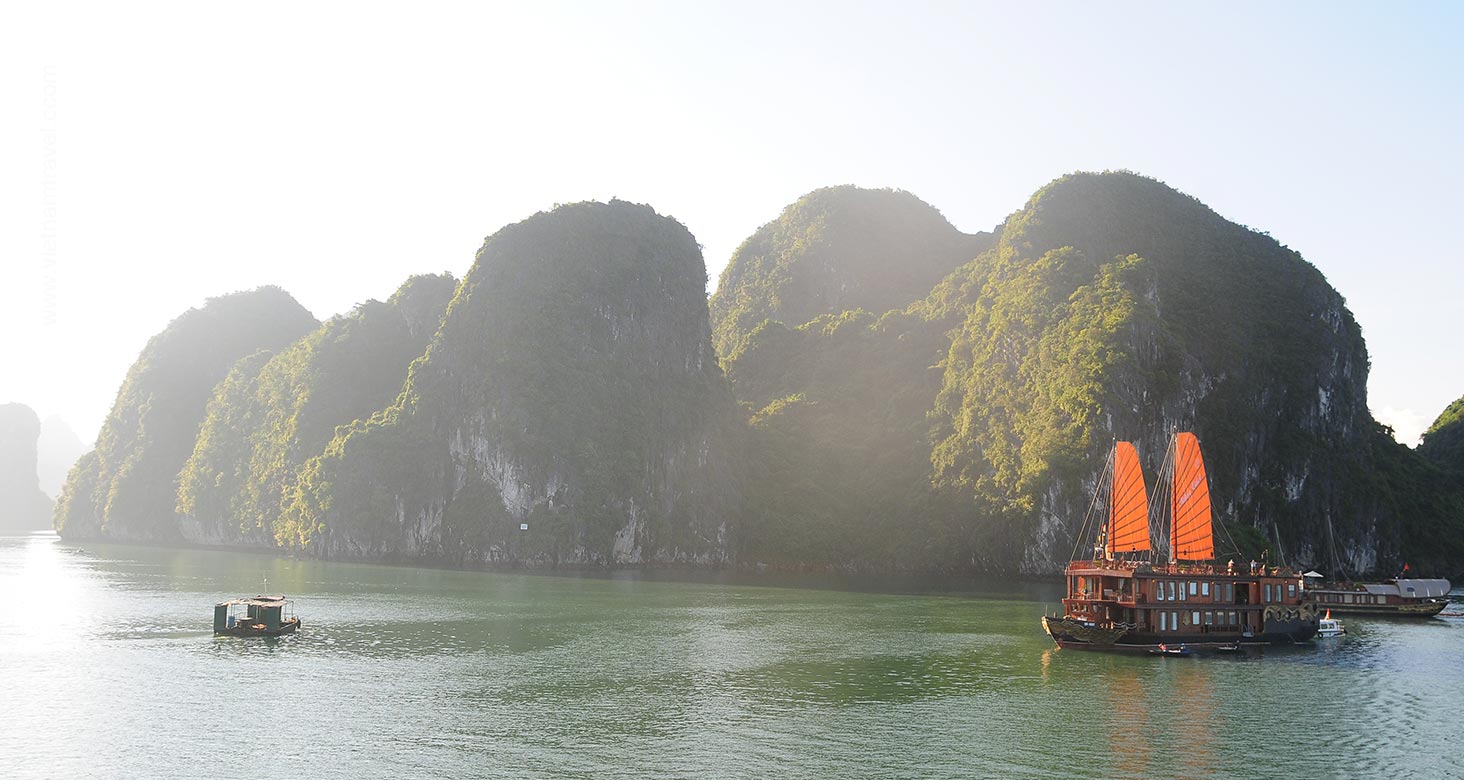 It will be a little bit confused if you are first timer traveling to Vietnam, or if you are rushed in planning your trip, you may get flooded with so many beauty attractions here. Depending on your flight route, you can choose your travel itinerary from North to South and vice versa. For 4 days to a week exploring Vietnam, you should focus on 2 to 5 destinations to enjoy and feel the best of them. In the North, you should visit Hanoi, the capital of Vietnam, attracts millions of visitors each year. Hanoi has a long history of 1000 years of culture and civilization that attracts visitors of its old age. Next, Sapa is definitely your choice with cold weather while enjoy the beauty of nature with stunning mountains, colorful paddy fields and experience our various culture of H'Mong ethnic minority. The essential Halong Bay will take your breath away by thousands of limestone islands scraped away by nature into rock formations. It is highly recommended to spend an overnight tour to fully appreciate the iconic views this site has to offer. Most tourists are simply captivated with cruising along the karsts while more adventurous souls can explore a number of mammoth caverns such as the Sung Sot Cave or witness the glamorous stalagmites and stalactites in the Dau Go Cave.
Flight to the Centre, you will see Danang which offers you from Hai Van Pass, Marble Mountain, Ba Na hills to the Golden bridge. The fresh and beautiful white sand beach also Nang are also one of the reasons to hold tourist stay longer at this city. If you want to get away from the hot weather, you should have a visit to Dalat. The cool weather with romantic scenery of green hills, pine forest and colorful flower gardens.
Last but not least, Saigon is waiting for you to see the attractions influenced by the French-era architecture. By night it attracts you by its vibe and personal charming. If you are a beach lover, then Phu Quoc island will absolute amaze you. Phu Quoc is an isolated tropical island with many white sandy beaches and a perfect combination from mountain to forest and sea. Like Makbara in Old Muscat, the most famous activity in beach is diving and snorkeling to observe the sea life of many colorful corals, as well as different species of fish.
Traveling to Vietnam, the Omanis would feel in love with the cuisine. There are variety choices of food for you to try, some famous cuisine in all over the world for you to try such as: Pho, Banh Mi, Bun Cha, Eggnog coffee. You can try those dishes in some good restaurant here:
Banh Mi: Banh Mi Hoi An (2B Phan Chu Trinh, Hoi An, Quang Nam), Banh mi Huynh Hoa (26 Le Thi Rieng, Binh Thanh ward, District 1, HCM).
Pho: Pho Thin (13 Lo Duc, Hanoi), Pho 10 (no 10 Ly Quoc Su street, Hanoi), Pho Hoa Pasteur (260C Pasteur, HCM)
Bun Cha: Bun Cha Huong Lien (24 Le Van Huu, Hanoi), Bun Cha Ta (21 Nguyen Huu Huan, Hanoi)
Eggnog coffee: Cafe Giang (39 Nguyen Huu Huan, Hanoi)
Do I get Hala food in Vietnam?
If you miss you home food or just want to try your Halal meals in different country, please pass by Little India Restaurant (32 Hang Tre, Hanoi), Namaste Hanoi (46 Tho Nhuom, Hanoi), Halal Saigon (31 Donng Du, District 1, HCM).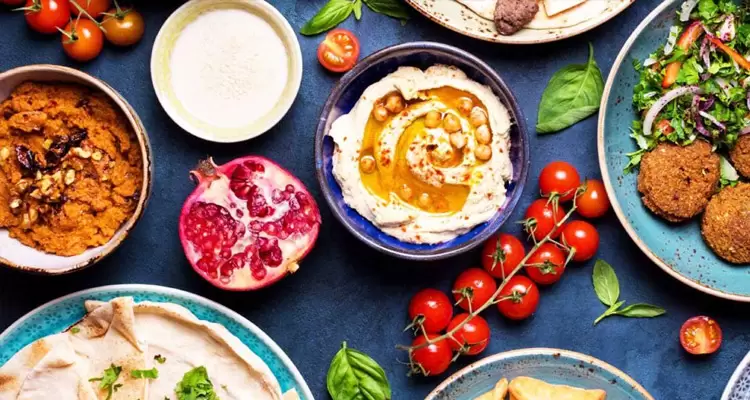 The Vietnamese people is one of the friendliest people in the World. It is not easy to speak Vietnamese fluently but few common conversation, you could learn from now and practice and talk with local when you travel to Vietnam:
"Hello" (Xin chao),
"Thank you" ( Cam on)
"How are you?" (Ban co khoe khong?).
"I love Vietnam" (Toi yeu Vietnam)
" Wow, food is good" (Oi Gioi Oi, Ngon qua)
Recommended Vietnam Tours for Omanis
No matter how many days you have for the North or South of Vietnam, we always have plenty of choices for you in which you can check out these 3 suggested tours from us:
Contact of Omani embassy in Vietnam
Address: 74 Trich Sai, Buoi street, Tay Ho district, Hanoi, Vietnam.
Tel: 8424-37592700 – 8424-37592701
Email: [email protected]
Office hours: 9.00 – 16.30, Monday to Friday
Vietnam Travel consultant will assist you to plan your perfect trip to Vietnam based on your budget and travel interest. Contact us for further information and best rate today.