Vietnam Tours From Dubai – UAE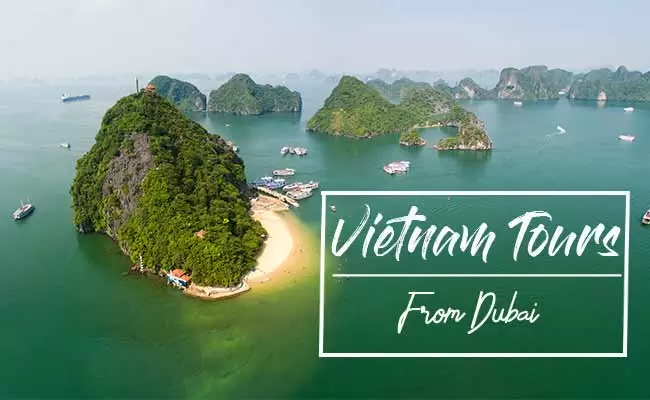 Vietnam is a fascinating country with in-depth history, diverse culture, friendly people, incredible nature of pristine white-sand beaches, untouched islets, preserved tropical forests, majestic mountains, mysterious caves, and unique terraced rice fields. Since Emirates Airlines has operated direct routes between Dubai and Hanoi, Ho Chi Minh city, travelling from Dubai-UAE to Vietnam can never be more convenient for whom want to have a blissful holiday.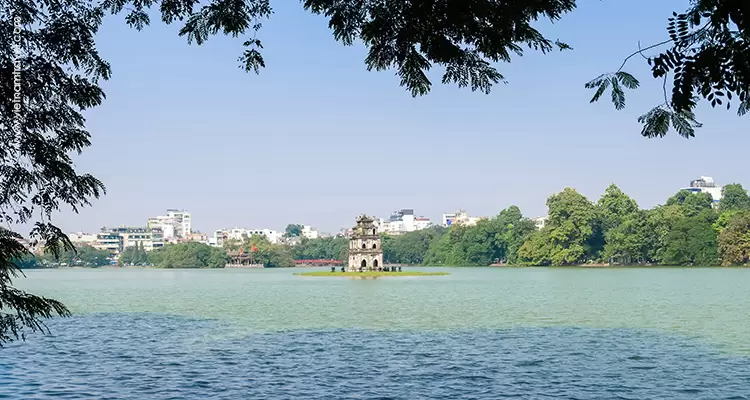 * How to choose the good time travel to Vietnam?
Having stretched over 1,000 km along the eastern coast of the Indochine Peninsula, Vietnam has three distinct climate regions which makes the country a truly year-around destination. However, there are some insights that should be noticed for a trip that covers the whole country. While the northern part of Vietnam embraces monsoonal climate with four seasons (spring, summer, autumn and winter), the southern part is affected by tropical monsoon with two seasons (rainy and dry). Besides, the mountain area in Northeast and Central Highland receives less fluctuation in temperature which ranges from 15C-25C offering favorable condition for visitors year around.
In particular, November to April is believed to be the best time to visit the north of Vietnam thanks to pleasant weather with little rain and cooler weather. The heat and high humidity which can reach 40C should be in your concern if you want to visit this part of the country in summer time (from May to September).  Perhaps the biggest reason for international guests heading to northern Vietnam is Halong Bay.
Periods September – November and March – May are ideal for a trip to this Unesco World Heritage Site so that you can participate in many activities as well as relax in the astoundingly beautiful beaches. The southern temperature does not fluctuate as much as in the north, offering average 33C and sunshine all year round.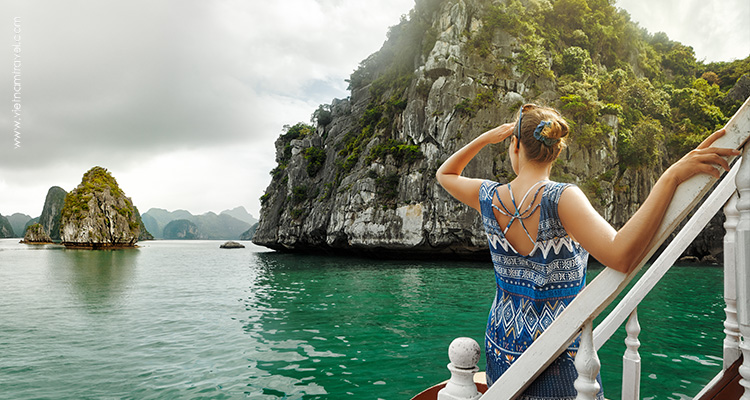 The dry season (November- April) proposes little rain, blue sky and lots of sunshine which is perfect to deep into vibrant beaches. The wettest season from June to August is not recommended for visitor to come due to heavy tropical rains.
* How to get Visa to Vietnam?
 After settling suitable time for Vietnam trip, UAE visitors need to obtain Vietnam visa to enter the country. Citizens of United Arab Emirates have had two options to apply for Vietnam visa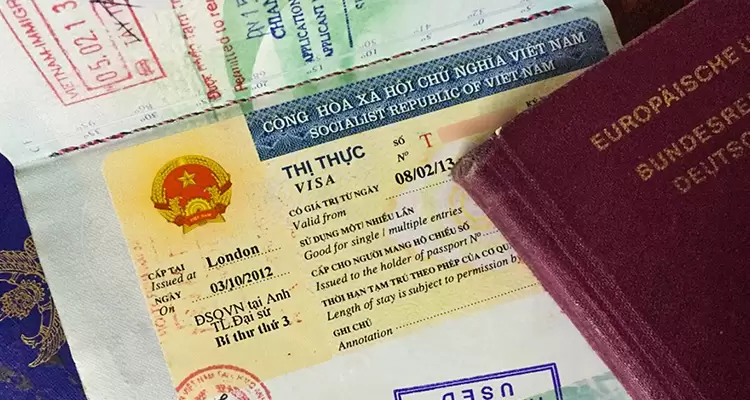 Traditionally you can get Vietnam Visa at Vietnam Embassy in United Arab Emirates before departure.  It is effective for all borders in Vietnam (airports, land or sea). The original passport is required and it might take around 4-5 working days for processing with lots of required documents  in advance.
* Vietnam Embassy in United Arab Emirates
Address: Villa No.147, Salama Bint Butti Street، Al Mushrif – Abu Dhabi – United Arab Emirates
Phone: +97124496710
Email: dsqvn_uae@mofa.gov.vn
Another easier option to obtain a visa is asking a Vietnam travel agent to prepare an approval letter using upon landing at international airports in Vietnam. Vietnam Travel will help you to prepare the necessary paperwork and send you the letter either by email or fax. UAE passport holders need to pay 70 USD per visa to obtain Vietnam Visa Approval Letter
Once you have received your Visa Approval Letter you have two options through which to obtain your Vietnam Visa: To save your time at immigration counter, please print out and fill in the VISA FORM in advance.
Option 1: Take your Vietnam Visa Approval Letter and get the visa stamp at the Vietnamese Embassy or Consulate in your home country.
Option 2: Get your visa on arrival at airports in Vietnam. Visa on arrival is the easiest option, especially if you are pressed for time or have no Vietnamese Embassies in your area. Just bring a copy of your visa approval letter (you may be required to show this when you board the airplane) and a passport size photo. Upon arrival in Vietnam show these forms at the Visa on Arrival counter and pay the immigration officers the stamp fee
* Flights from Dubai, UAE to Vietnam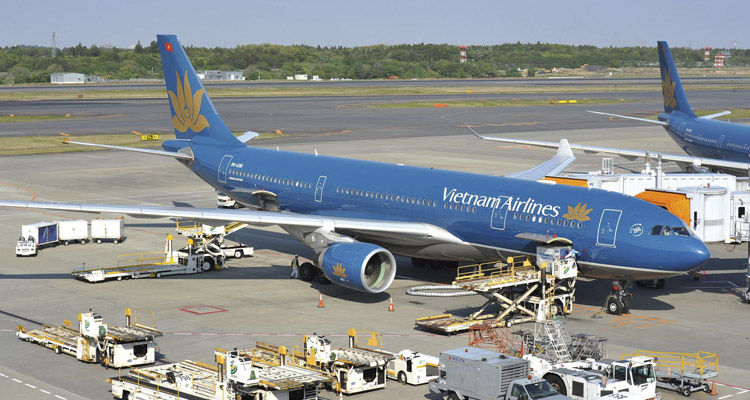 If you want save time, you can choose direct flights from Dubai to Ho Chi Minh city or to Hanoi by Emirates Airlines. The airlines offers one flight every day from Dubai to those two cities in Vietnam, which gives visitors the best comfort and convenience. Flights to Hanoi take 6 hours and 45 minutes offend depart at 3:30 AM. Flights to Ho Chi Minh city take 7 hours and 15 minutes and depart at 9:45 AM. The baggage allowance is 23kg per passenger. Depending on which season of your visit, you can receive special promotions from the airlines especially in low season from May to September. If you take transit flights, have a look at these airlines: https://www.farecompare.com/flights/Dubai-DXB/Vietnam-VN/citycountry.html#
* Tours to Vietnam from Dubai, UAE
– Tours starting from Ho Chi Minh City
The bustling Ho Chi Minh city is a good start with the frenetic pace of life, tastiest street foods, classic French architecture, historical attractions alternating with the most luxurious hotels, finest restaurants and rooftop bars. As Ho Chi Minh City and the surrounding area have a lot to offer, from a walking tour to main spots such as Notre-Dame Cathedral Basilica of Saigon, the Reunification Palace, Ben Thanh Market to a drift on Mekong's largest floating market – Cai Rang, from excursions to the iconic Cu Chi Tunnels to romantic sunset cruises zipping along the Saigon River. Just hours away from this city, you can get into beautiful beaches, islands, rivers, villages, jungles or historic sites.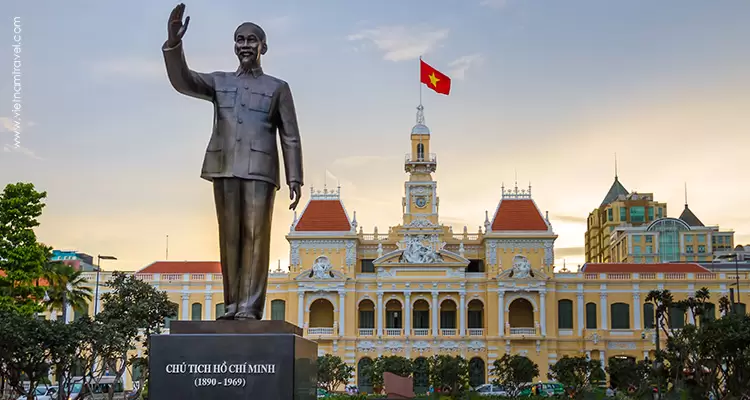 No matter how long you stay in Vietnam, there are some tours that would suit perfectly to your needs and budget. If you are tight with time, you could spend some days exploring Ho Chi Minh City and Mekong Delta with our Southern Flavors. For those who want to have an insight into Vietnam culture and history, Vietnam Insight tour is an ideal one.
For high-end travelers, we have designed and created luxury tours with beach breaks in the packages of Vietnam Luxury Journey, River Floating Market – Beach Break & Leisure Cruise and Best of Vietnam.
– Tours starting from Hanoi
Hanoi in the North is a bit quieter compared to Ho Chi Minh city. It is the heart of nation's cultural heritage and political concentration for more than one thousand years that looks like a living museum. Taking a glance at Hanoi Old Quarter, it is easy to find out that the city is a fine blend of East and West deriving from Chinese influence and decades of French colonialism, both still evident in the architecture, cuisine, language and people. On the other hand, Hanoi is considered the entry point for visitors drawn to the country's mountainous areas (Sapa, Ha Giang, Dien Bien Phu), lush parks, traditional villages and the iconic Halong Bay.
With a tour of about 7 to 9 days, you will have opportunity to discover the Northern Vietnam or the whole Vietnam at a glimpse with its main tourist attractions such as Hanoi, Sapa, Halong Bay, Ninh Binh, Hoian, Saigon & the famous floating market in Mekong Delta. You could choose to get a culture and history tour, adventure tour or culinary tour. If you want to truly experience and understand the local life, culture and history tours, check some of our sample tours: Best of the North, The Uncrowded Alternative to Halong Bay, Highlights of Vietnam. However, if you are into adventure, you could discover those places by trekking, biking or kayaking with our tours: 4WD North-West Vietnam, Sapa – Ninh Binh – Halong and"Kong: Skull Island" – Take Me There.
If you have more time, spending about 2 weeks in Vietnam, then our tours of Vietnam Discovery , Grand Vietnam would be your perfect choice. Their itineraries cover almost all of the highlight destinations with must-sightseeing places in Vietnam.
After visiting Vietnam, you can combine your holiday with other countries in South East Asia easily including Cambodia, Myanmar, Laos and Thailand. Click here to check out some of the ideas for your Vietnam & Indochina Tour from Dubai-UAE.
We're always trying to create a customized unforgettable Vietnam trip for you and your family with fascinating destinations, finest hotels and  exclusive offers . Asia Travel & Leisure extensive route network combines your needs and interests with destinations to inspire your next holiday.