Best Vietnam packages for Israelis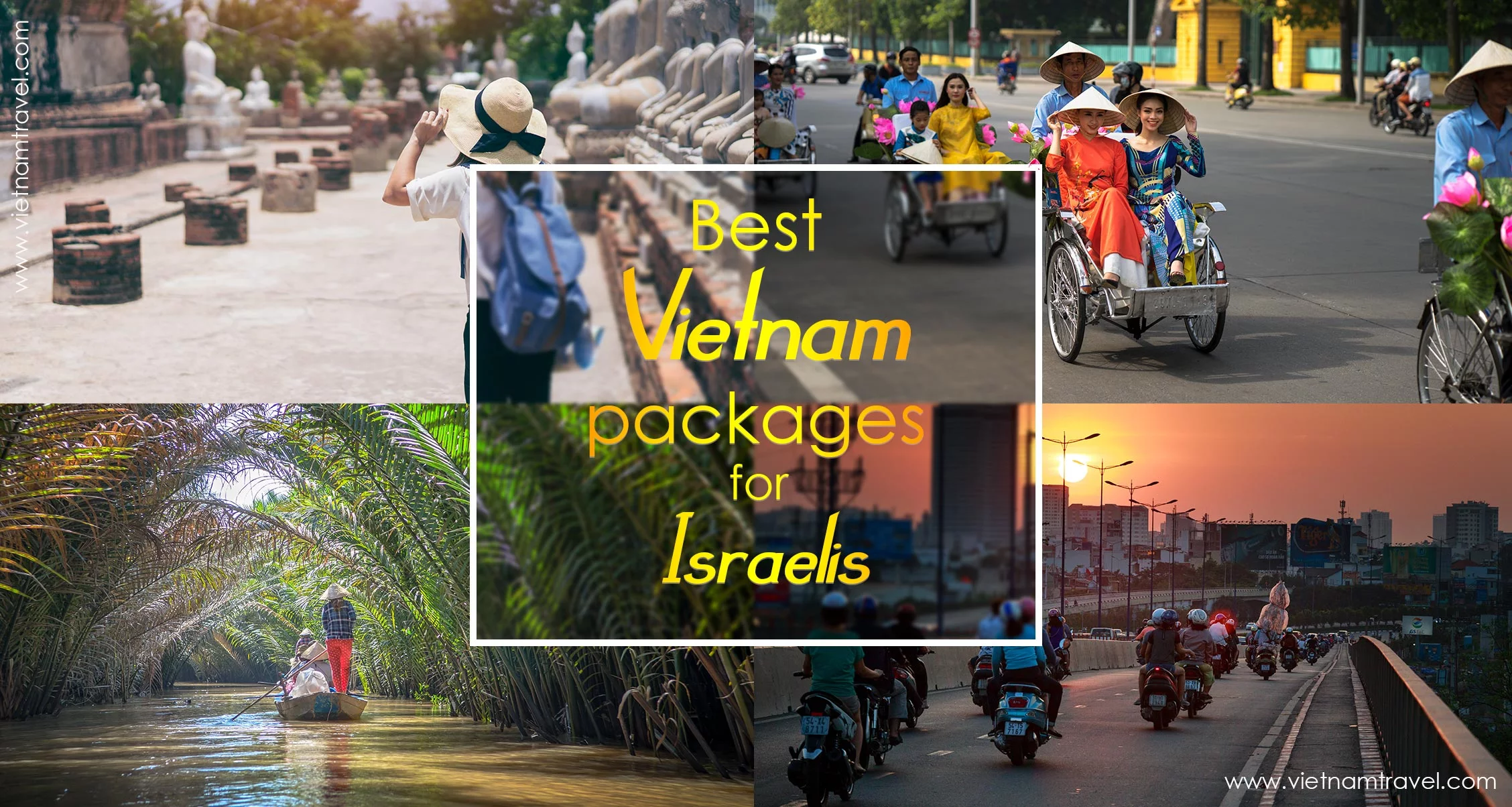 For recent years, the Middle East in general and Israel in particular has been considered potential source markets of Viet Nam tourism sector. The number of Israeli visitors to Viet Nam in 2017 recorded 25,000 arrivals, representing a year-on-year increase of 14%.
Almost destinations of Vietnam has been attracting tourists from Israel thanks to spectacular landscapes and unique culture.
Last year, Vietnam organized famtrip for travel enterprises, press agencies and airlines from Israel to explore some attractions such as Ha Noi, Hoa Binh, Ninh Binh, Ha Long (Quang Ninh)… That was an opportunity for Israeli travel enterprises study more about Viet Nam tourism and create new tours for Israeli visitors to Viet Nam, as well as coordinate with airlines to facilitate the travel of visitors between Viet Nam and Israel.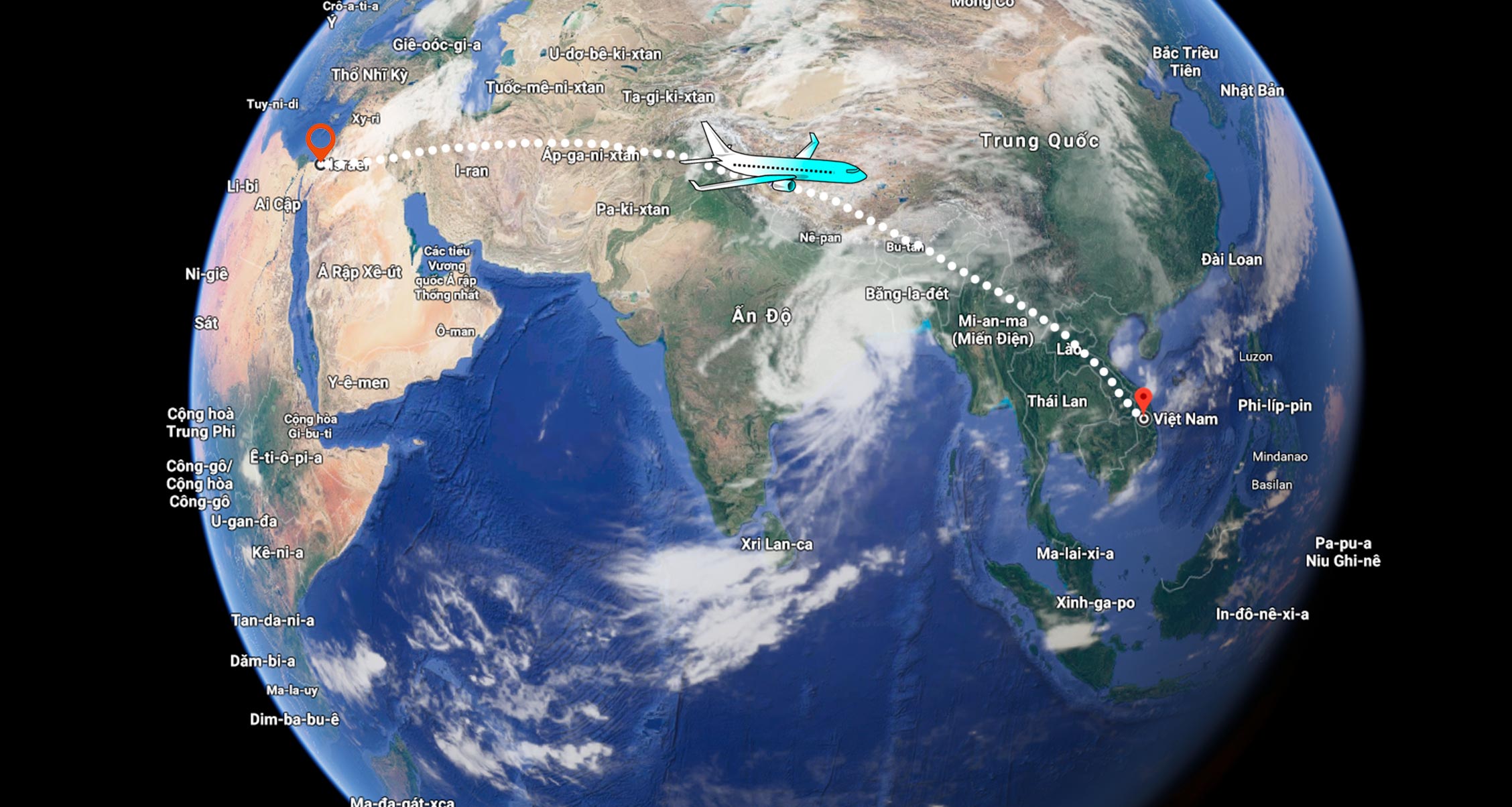 1.  How to get Vietnam from Israrel
You can take flights from Israel to Vietnam at two International Airports of Noi Bai Airport (Ha Noi Capital) and Tan Son Nhat Airport (Ho Chi Minh City) with many famous airlines such as Vietnam Airlines, Korean Air, Asiana Airlines, Qatar Airways, Aeroflot Russian, Singapore Airlines, Transaero Airlines, Emirates, CSA Czech Airlines…
2. Vietnam Visa for Israeli citizen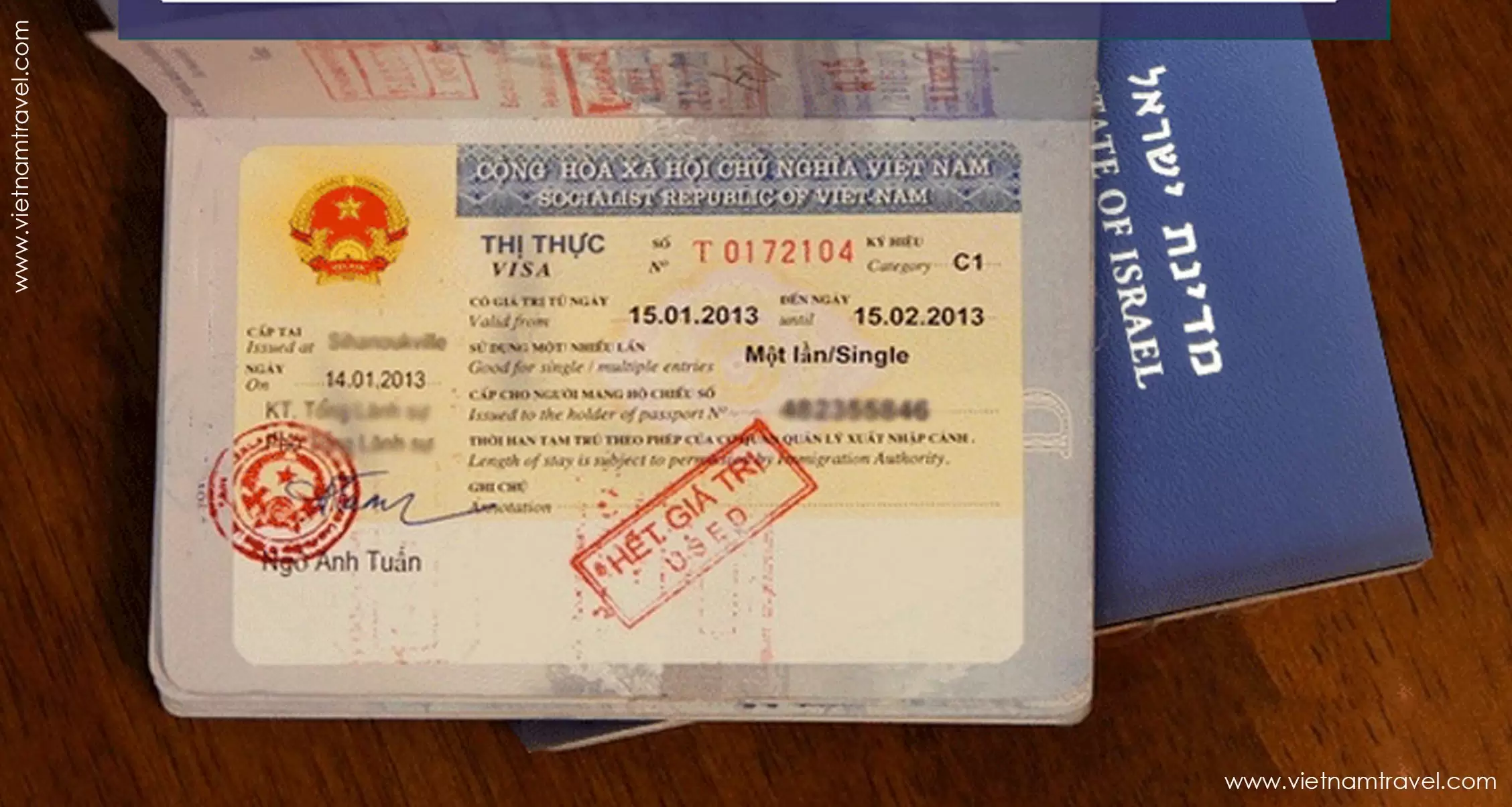 Visa is required for citizen of Israel to visit Vietnam for any purposes from visiting friends and families to going on a business trip or taking leisure vacation. As Israeli citizen, whether you are living in Israel or currently traveling in one other country outside Israel, you also need to obtain a visa to Vietnam.
There are two ways to get Vietnam visa: (1) Apply for visa through Vietnam Embassy in Israel; or (2) Apply Vietnam Visa Online for the approval letter to pick up the Visa at Vietnam airport.
Please take notes that: (1) Before applying for Vietnam visa, make sure your passport has minimum 6 months validity and left pages; & (2) For visa on arrival option, it is applicable for those travelling only by air to Vietnam. And there are 2 options based on the purpose of your visits: Business purpose with validity for 1 month, 3 months, 6 months or 1 year; for tourist purpose with validity for 1 month or 3 months.
3. Tours to Vietnam
3.1. Tours starting from Hanoi
Hanoi is the capital city of Vietnam, which is located on the banks of the Red River in the North. It is one of the most ancient capitals in the world where travellers can find well-preserved colonial buildings, ancient pagodas, and unique museums within the city centre. On the other hand, Hanoi is considered the entry point for visitors drawn to the country's mountainous areas (Sapa, Ha Giang, Dien Bien Phu), lush parks, traditional villages and the iconic Halong Bay.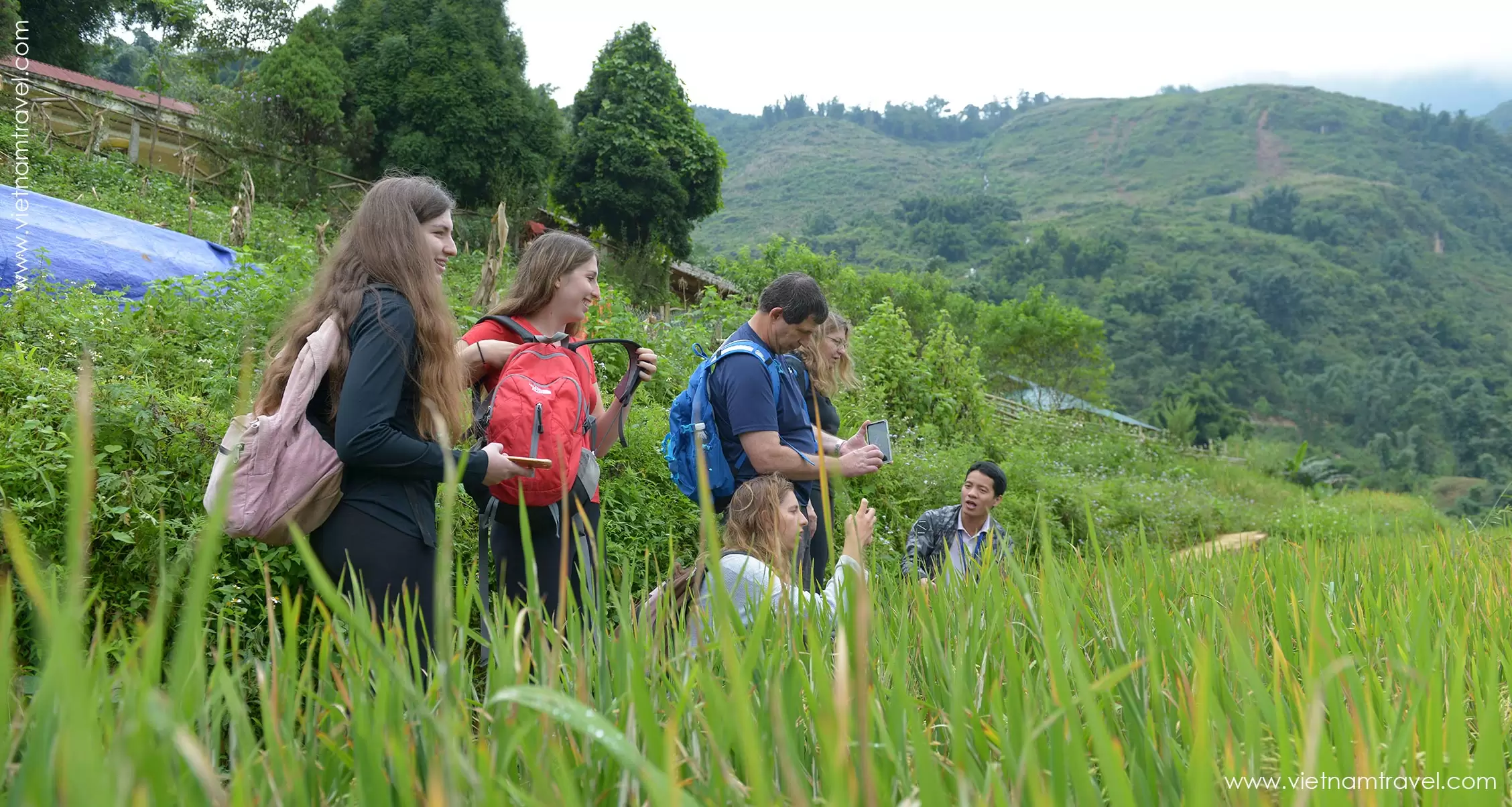 With a tour of about 7 to 9 days, you will have opportunity to discover the Northern Vietnam or the whole Vietnam at a glimpse with its main tourist attractions such as Hanoi, Sapa, Halong Bay, Ninh Binh, Hoian, Saigon & the famous floating market in Mekong Delta. You could choose to get a culture and history tour, adventure tour or culinary tour. If you want to truly experience and understand the local life, culture and history tours, check some of our sample tours: Best of the North, The Uncrowded Alternative to Halong Bay, Highlights of Vietnam. However, if you are into adventure, you could discover those places by trekking, biking or kayaking with our tours: 4WD North-West Vietnam, Sapa – Ninh Binh – Halong and "Kong: Skull Island" – Take Me There.
If you have more time, spending about 2 weeks in Vietnam, then our tours of Vietnam Discovery ,Grand Vietnam are your perfect choice. Their itineraries cover almost all of the highlight destinations with must-sightseeing places in Vietnam.
3.2. Tours starting from Ho Chi Minh City
Once dearly called "Pearl of the Far East" with the luxury level higher than Hong Kong or Bangkok, Ho Chi Minh City is now the most populated and modern city in Vietnam. Office skyscrapers, Oriental style pagodas and food stalls along the streets create a dynamic and bustling urban area and make Ho Chi Minh City is a truly happening city. This is an ideal place to start your journey in Vietnam as Ho Chi Minh City and the surrounding area have a lot to offer, from a walking tour to main spots such as Notre-Dame Cathedral Basilica of Saigon, the Reunification Palace, Ben Thanh Market to a drift on Mekong's largest floating market – Cai Rang, from excursions to the iconic Cu Chi Tunnels to romantic sunset cruises zipping along the Saigon River. Just hours away from this city, you can get into beautiful beaches, islands, rivers, villages, jungles or historic sites.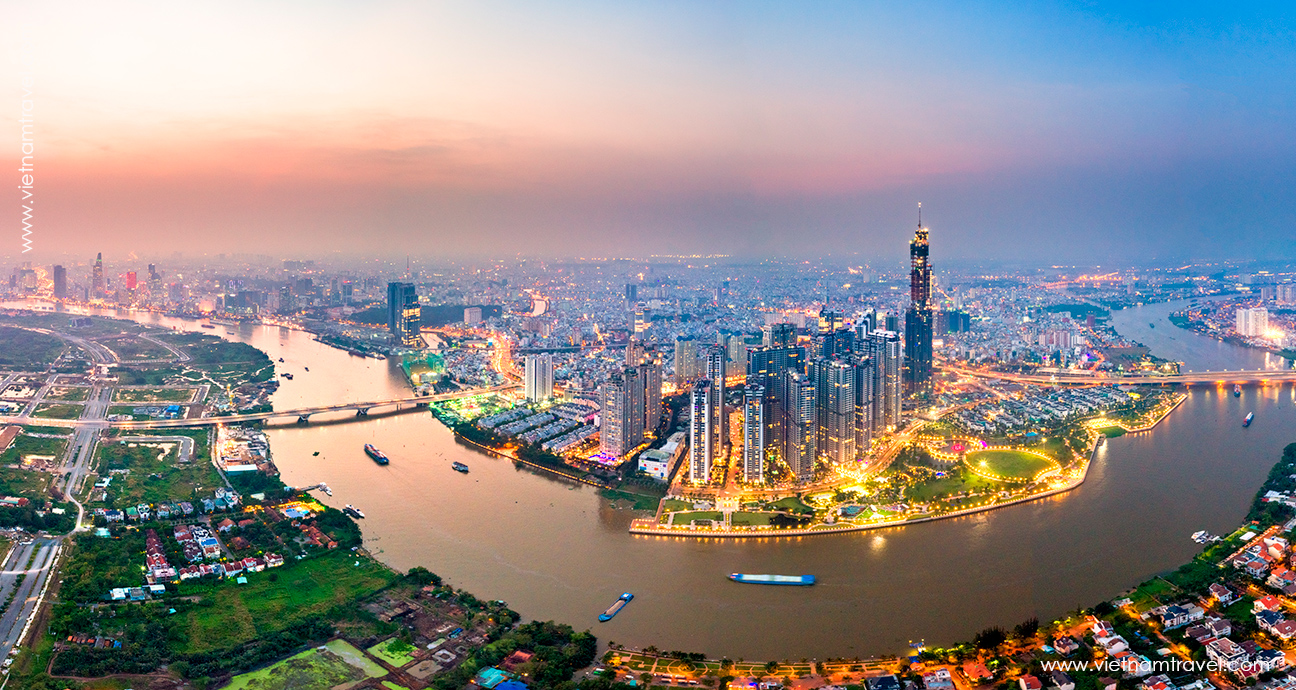 No matter how long you stay in Vietnam, there are some tours that would suit perfectly to your needs and budget. If you are tight with time, you could spend some days exploring Ho Chi Minh City and Mekong Delta with our Southern Flavors for example. For those who want to have an insight into Vietnam culture and history,Vietnam Insight tour is an ideal one.
For high-end travelers, we have designed and created luxury tours with beach breaks in the packages of Vietnam Luxury Journey, River Floating Market – Beach Break & Leisure Cruise and Best of Vietnam.
After visiting Vietnam, you can combine your holiday with other countries in South East Asia easily including Cambodia, Myanmar, Laos and Thailand. Click here to check out some of the ideas for your Vietnam & Indochina Tour .