Travel to Vietnam from Israel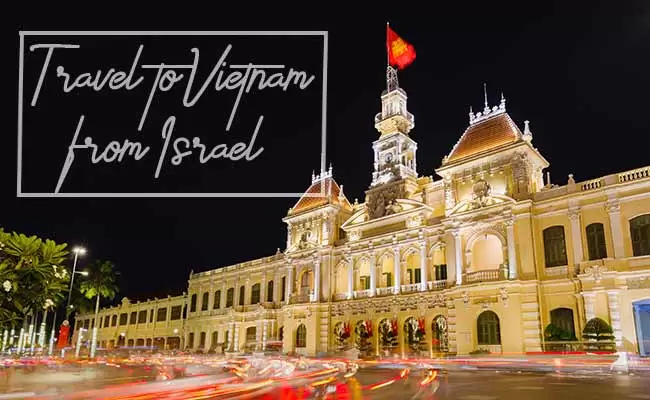 Average travel time from Jerusalem (Israel) to Hanoi (Vietnam) is 15 hours by air (connecting flight). However, a Vietnam trip promises a blissful holiday for not only solo traveller, honeymoon couples but also families. This long stretched country on the eastern coast of the Indochina Peninsula offers a great deal of cultural and historical variation, breathtaking landscapes and extreme friendly people.
How to get Visa to Vietnam for Israeli passport holder?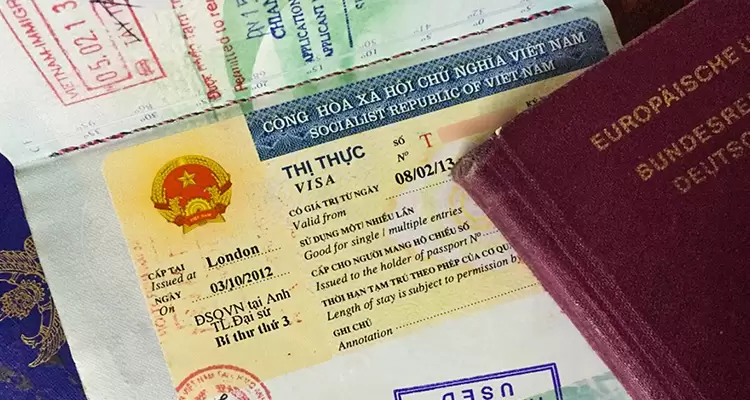 The very first concern for your Vietnam holiday must be Vietnam visa. Israeli passport holders can obtain Vietnam visa by 2 different options:
Traditionally, you can get Vietnam Visa at Vietnam Embassy in Israel before traveling. It is effective for all borders in Vietnam (airports, land or sea). The original passport is required and it might take around 4-5 working days for processing with lots of required documents in advance.
Address: 4th floor, Beit Asia – 4 Weizman street, Tel Aviv, Israel
Phone: (972) 36966304 or (972) 36966311
Fax:(972) 36966243
Website: http://www.vietnamembassy-israel.org/en/
Email: [email protected]
Another easier option to obtain a visa is asking a Vietnam Travel agent to prepare an approval letter using upon landing at international airports in Vietnam. Vietnam Travel will help you to prepare the necessary paperwork and send you the letter by either email or fax. Once you have received your Visa Approval Letter you have two options through which to obtain a Vietnam Visa: To save your time at immigration counter, please print out and fill in the VISA FORM in advance.
Option 1: Take your Vietnam Visa Approval Letter and get the visa stamp at the Vietnamese Embassy or Consulate in your home country.
Option 2: Get your visa on arrival at airports in Vietnam. Visa on arrival is the easiest option, especially if you are pressed for time or have no Vietnamese Embassies in your area. Just bring a copy of your visa approval letter (you may be required to show this when you board the airplane) and a passport size photo. Upon arrival, just show these forms at the Visa on Arrival counter and pay the immigration officers the stamp fee. You may have to queue for a couple of minutes to get Visa stamp on your passport.
How to travel from Israel to Vietnam?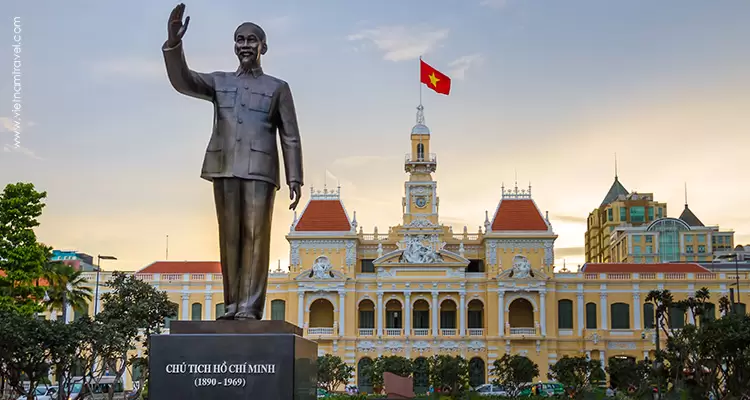 The distance between Israel and Vietnam is 7,687 km, travelling by air is the shortest and the most cost-saving option.  It takes approximately 14h to get from Israel to Vietnam landing on 3 international airports including Hanoi's Noi Bai International Airport in the north, Da Nang International Airport in the centre and Ho Chi Minh City's Tan Son Nhat International Airport in the south. There are many airlines to choose from Cathay Pacific, Cathay Dragon, Korean Air, Vietnam Airlines, and Aeroflot Airlines depending on your time and budget. Airfares better to book in your country, otherwise, you can check with our travel consultants for further instruction.
The best time to visit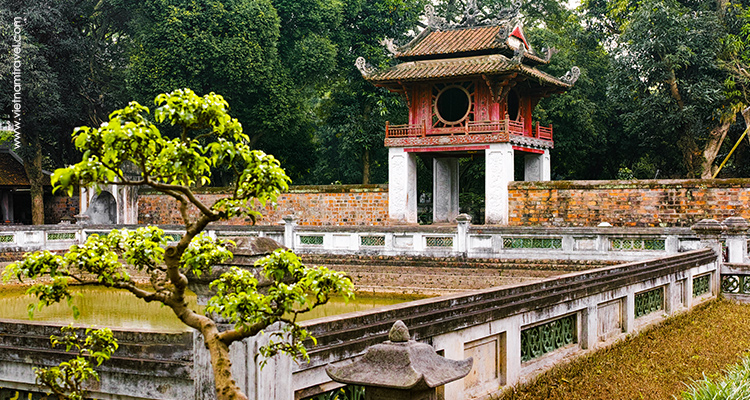 Vietnam can be enjoyed at any time throughout the year because it is a truly year-round destination. Having stretched nearly 2,000 km, Vietnam weather patterns vary differently between the north and the south. Northern Vietnam has four distinct seasons including mild spring and autumn, hot and humid summer together with a cold winter.  Temperatures begin to rise on April, building scalding summer that occasionally reach 40°C between June and August. Moreover, this period is also the rainy season when heavy downpours render the low-lying delta area almost unbearably hot and sticky causing flooding as a regular hazard. Weather then cools down in autumn followed by cold winter with fine persistent mists. The northern mountains share the same basic regime, though temperatures are considerably cooler and ground frosts. The southern part on the other hand is affected by tropical monsoon with two seasons (rainy and dry). The temperature does not fluctuate much, maintaining from 25-35 all year round. The dry season lasts from December to late April or May, and the rains downpour from May through to November. Along the central coast the rainfall pattern reverses under the influence of the northeast monsoon. This region is affected the most by typhoons, bringing torrential rain and hurricane-force winds. Though weather condition is notoriously difficult to predict, the typhoon regularly comes from August to November. It is common to say that September to April is the most suitable times to visit Vietnam. During these months there is lowest rainfall across the country and temperatures are extreme pleasant though you still experience different temperature range from the North to the South.
Tours to Vietnam
Planning your trip to Vietnam from Israel can be daunting, especially for the first timers. You probably have no idea where to go, as there are so many things that Vietnam has to offer and so many destinations to explore. And you may also find it a challenging country because of the language barrier, crazy traffic system. Therefore, Vietnam Travel provides the step-by-step guide on how to plan a Vietnam tour from Israel.
– If you are looking for a holiday to Vietnam, please let us know your flight schedule, Vietnam Travel's experienced and helpful consultants will design a customized tour to fit with your travel interest or just check out and choose one of our tour packages on: www.vietnamtravel.com
– Vietnam Travel offers many tours with various travel styles such as culture & history, adventure & discovery, food and culinary, beach holiday, luxury escape etc. (from a day tour to 3 weeks) for Israeli tourists. Here below we list 6 of our best-selling tour packages, which can be adjusted and customized based on your personal needs:
Tours starting from Ho Chi Minh City
The bustling Ho Chi Minh City is a good start with the frenetic pace of life, tastiest street foods, classic French architecture, historical attractions alternating with the most luxurious hotels, finest restaurants and rooftop bars. As Ho Chi Minh City and the surrounding area have a lot to offer, from a walking tour to main spots such as Notre-Dame Cathedral Basilica of Saigon, the Reunification Palace, Ben Thanh Market to a drift on Mekong's largest floating market – Cai Rang, from excursions to the iconic Cu Chi Tunnels to romantic sunset cruises zipping along the Saigon River. Just hours away from this city, you can get into beautiful beaches, islands, rivers, villages, jungles or historic sites.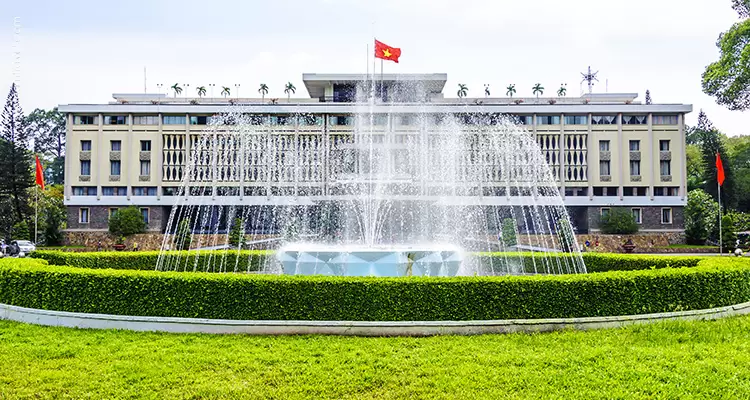 No matter how long you stay in Vietnam, there are some tours that would suit perfectly to your needs and budget. If you are tight with time, you could spend some days exploring Ho Chi Minh City and Mekong Delta with our Southern Flavors. For those who want to have an insight into Vietnam culture and history, Vietnam Insight tour is an ideal one.
For high-end travelers, we have designed and created luxury tours with beach breaks in the packages of Vietnam Luxury Journey, River Floating Market – Beach Break & Leisure Cruise and Best of Vietnam.
Tours starting from Hanoi
Hanoi in the North is a bit quieter compared to Ho Chi Minh City. It is the heart of nation's cultural heritage and political concentration for more than one thousand years that looks like a living museum. Taking a glance at Hanoi Old Quarter, it is easy to find out that the city is a fine blend of East and West deriving from Chinese influence and decades of French colonialism, both still evident in the architecture, cuisine, language and people. On the other hand, Hanoi is considered the entry point for visitors drawn to the country's mountainous areas (Sapa, Ha Giang, Dien Bien Phu), lush parks, traditional villages and the iconic Halong Bay.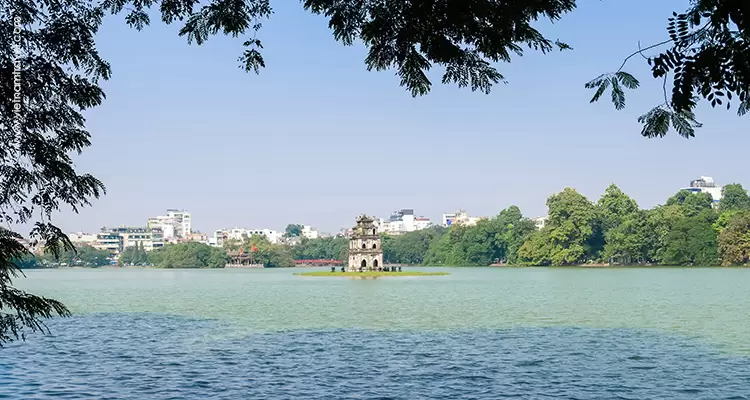 With a tour of about 7 to 9 days, you will have opportunity to discover the Northern Vietnam or the whole Vietnam at a glimpse with its main tourist attractions such as Hanoi, Sapa, Halong Bay, Ninh Binh, Hoian, Saigon & the famous floating market in Mekong Delta. You could choose to get a culture and history tour, adventure tour or culinary tour. If you want to truly experience and understand the local life, culture and history tours, check some of our sample tours: Best of the North, The Uncrowded Alternative to Halong Bay, Highlights of Vietnam. However, if you are into adventure, you could discover those places by trekking, biking or kayaking with our tours: 4WD North-West Vietnam, Sapa – Ninh Binh – Halong and "Kong: Skull Island" – Take Me There.
Tours starting from Danang
Danang is central Vietnam's largest city, an important port sat at the half way point between Hanoi and Ho Chi Minh.  If you just want to relax at Vietnam's best beaches and combine with some short excursions, you may choose to stay around Danang. Though the city itself may lack the atmosphere of its larger compatriots except for beautiful beaches and the recent famous Golden Bridge on Ba Na Hills, it is well located between the UNESCO World Heritage Sites of Hoi An to the south and Hue to the north. There are some short tour packages starting from Danang as below:
– A Glimpse of Central Vietnam
– Hoian & Hue Tour
– Hoian Holiday Package
– Danang Vacation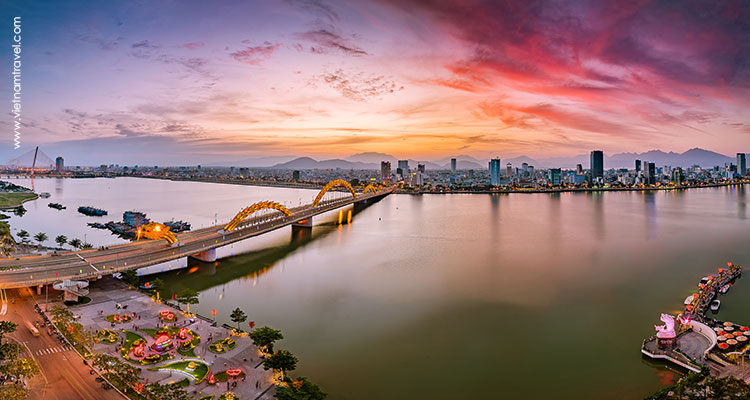 If you have more time, spending about 2 weeks in Vietnam, then our tours of  Vietnam Discovery, Grand Vietnam would be your perfect choice. Their itineraries cover almost all of the highlight destinations with must-sightseeing places in Vietnam.
After visiting Vietnam, you can combine your holiday with other countries in South East Asia easily including Cambodia, Myanmar, Laos and Thailand. Click here to check out some of the ideas for your Vietnam & Indochina Tour from Israel.
You may want to see what Israeli customers talked about Vietnam Travel Team after traveling with us:
https://goo.gl/3Q5QMB
and: http://www.photour.co.il/index2.php?id=14&catId=2116&lang=HEB
We're always trying to create a customized unforgettable Vietnam trip for you and your family with fascinating destinations, finest hotels and exclusive offers. Vietnam Travel's extensive route network combines your needs and interests with destinations to inspire your next holiday. Contact us today for instant support and our best offer!
While traveling in Vietnam, if Israel citizen need any assistance from their embassy in Vietnam, here is the contact:
Israeli Embassy in Hanoi, Vietnam
Address: 10th floor – Hanoi Tower, 49 Hai Ba Trung, Hoan Kiem, Hanoi, Vietnam
Tel: (+84) 24 3718 7500
Fax: (+84) 24 3843 5760
http://www.embassies.gov.il/hanoi
Working hours: Monday-Thursday: 09.00-16.30
Friday: 09.00-14.30
Head of Mission: Mr Nadav Eshcar, Ambassador