Favorite Things To Buy In Vietnam
No matter you travel in a small bag or big luggage, you probably still want to bring home some touchable memories – souvenirs from the visited places? You may get flooded with many things to determine what you should buy. From this article, Vietnam Travel helps you to figure out top favorite things to buy in Vietnam as souvenirs.
1. Vietnamese Coffee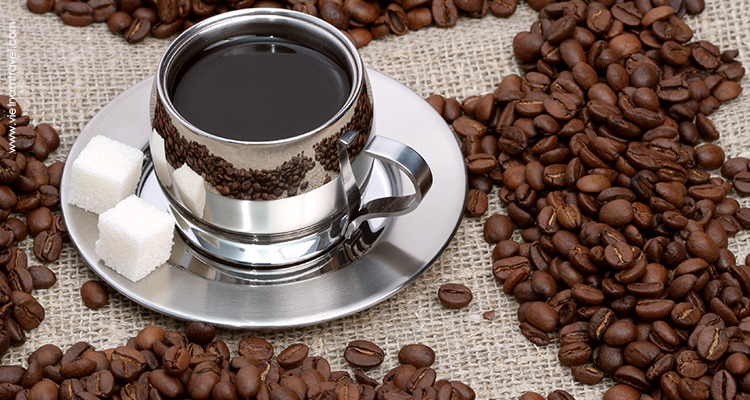 Today, Vietnam is the world's largest producer of Robusta coffee. Vietnamese coffee is famous for its preparation and special taste as locals put milk mainly instead of sugar into strong coffee. Therefore, coffee is one of the best things to buy in Vietnam, providing a taste of your journey long after you have returned home. Vietnamese coffee packs make for a great gift from Vietnam for family and friends back home. In addition to the beans, purchase a traditional metal drip filter "phin" that is integral part of the coffee making process. This would help in replicating Vietnamese coffee on your return.
Where to buy: Trung Nguyen Coffee, Highland Coffee, Vinacafe and many home roasted coffee brand too.
Price: from 5 USD to 15 USD/kg and 2 USD for an aluminum phin.
2. Conical Hat (Non La)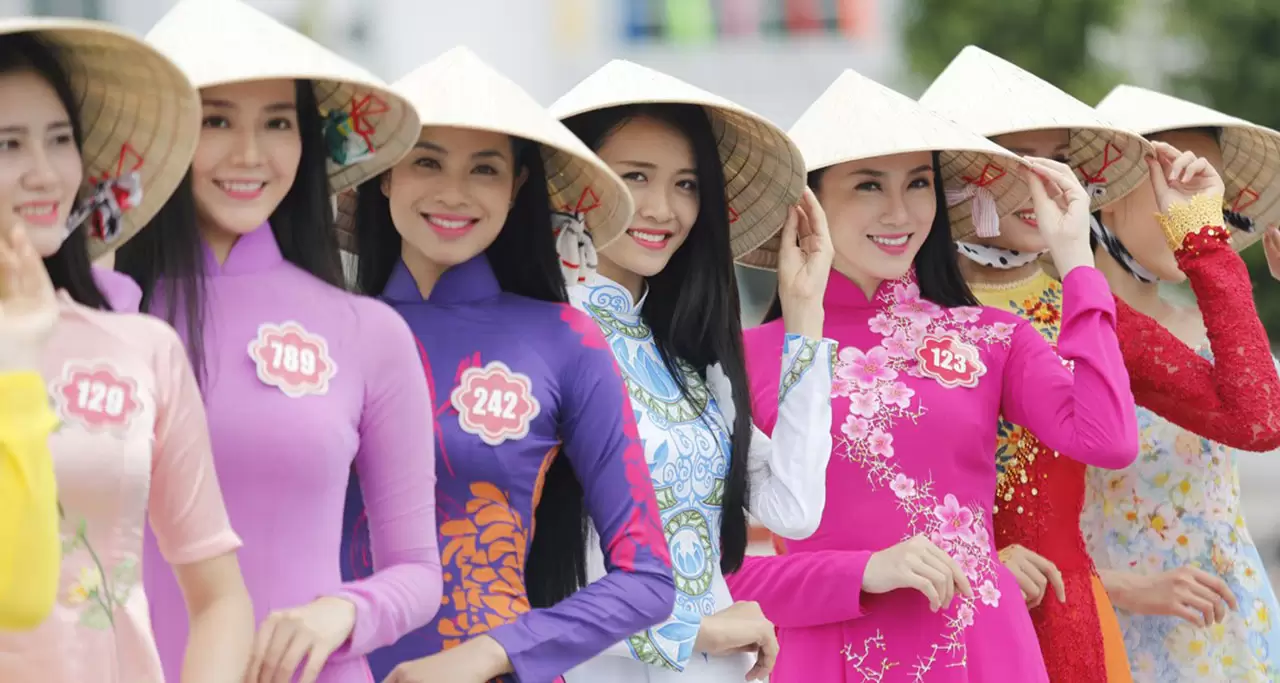 The conical hat, or leaf hat, is not only a symbol of Vietnam's agriculture but also rich with cultural sentiment and historical significance, the conical hat is practical too. Nowadays, it is widely worn by rice farmers and locals in the city. It serves all year round to protect from both sunshine and rain. Remember to add "Non La" to your top list of things to buy in Vietnam and choose one with a chin strip so that it will not slide down or easily get blown away.
Where to buy: you can purchase at any of the traditional markets (Ben Thanh Market, Dong Xuan Market), Hanoi Old Quarter, or any souvenir shops.
Price: about 2 USD – 3 USD.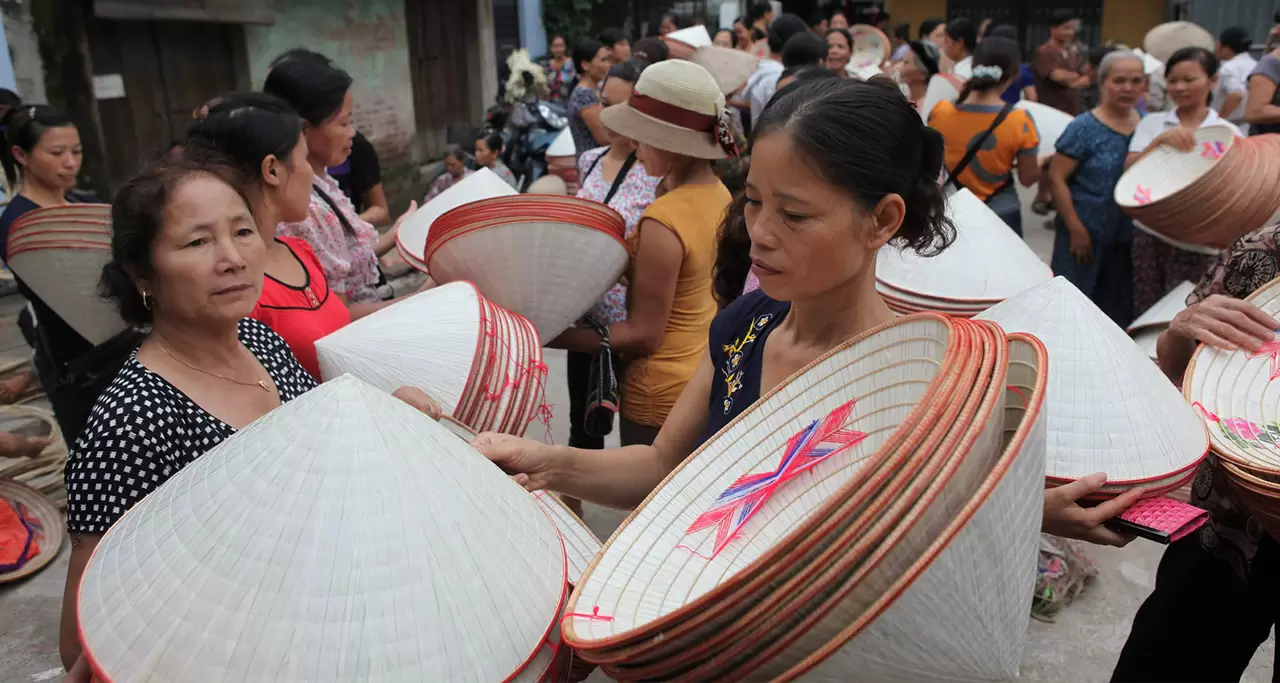 3. Vietnamese Traditional Dress (Ao Dai)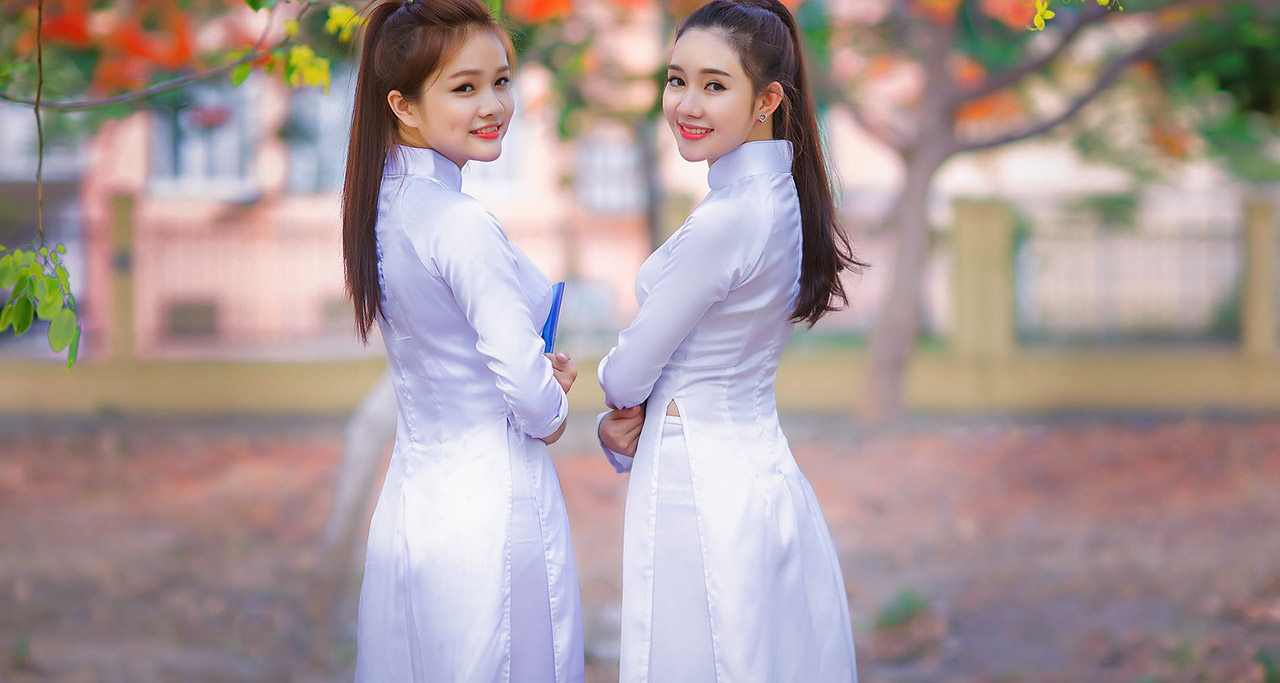 This traditional Vietnamese garment "Ao Dai" can be worn by women or men. The former traditional version comes with multiple flaps and layers. Today the more common Vietnamese "Ao Dai" is a tight fitting tunic worn over a pair of pants or trousers. There is a huge variety of colors, designs and sizes to suit all. This makes the Ao dai such a great gift for family and friends back home.
Where to buy:
– Ao Dai Minh Duc (41 Dang Tien Dong Street, Dong Da District, Hanoi)
– Tuyen Tailor (71 Thu Khoa Huan Street, Dist 1, HCMC).
– Gia Huy Silk Tailor Shop (48 Pham Ngu Lao Street, Hue).
– A Dong Silk Tailors (62 Tran Hung Dao, Hoi An, Quang Nam).
Price: from 50 US.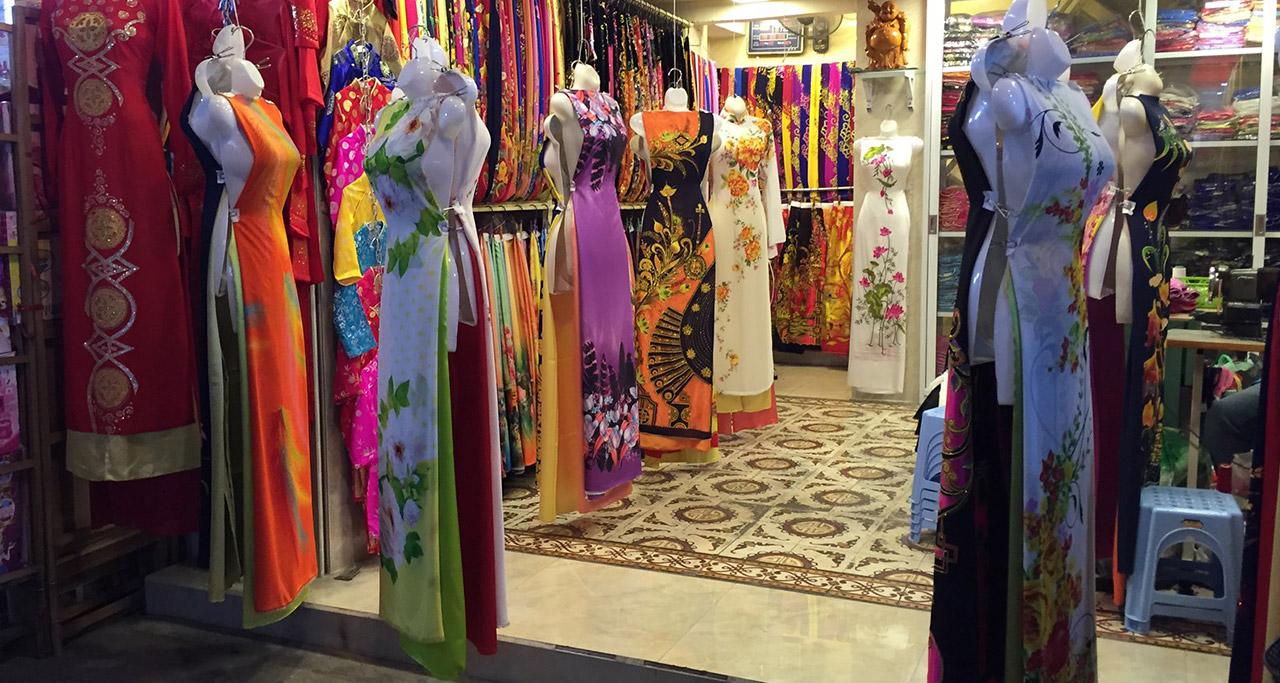 4. Lacquerware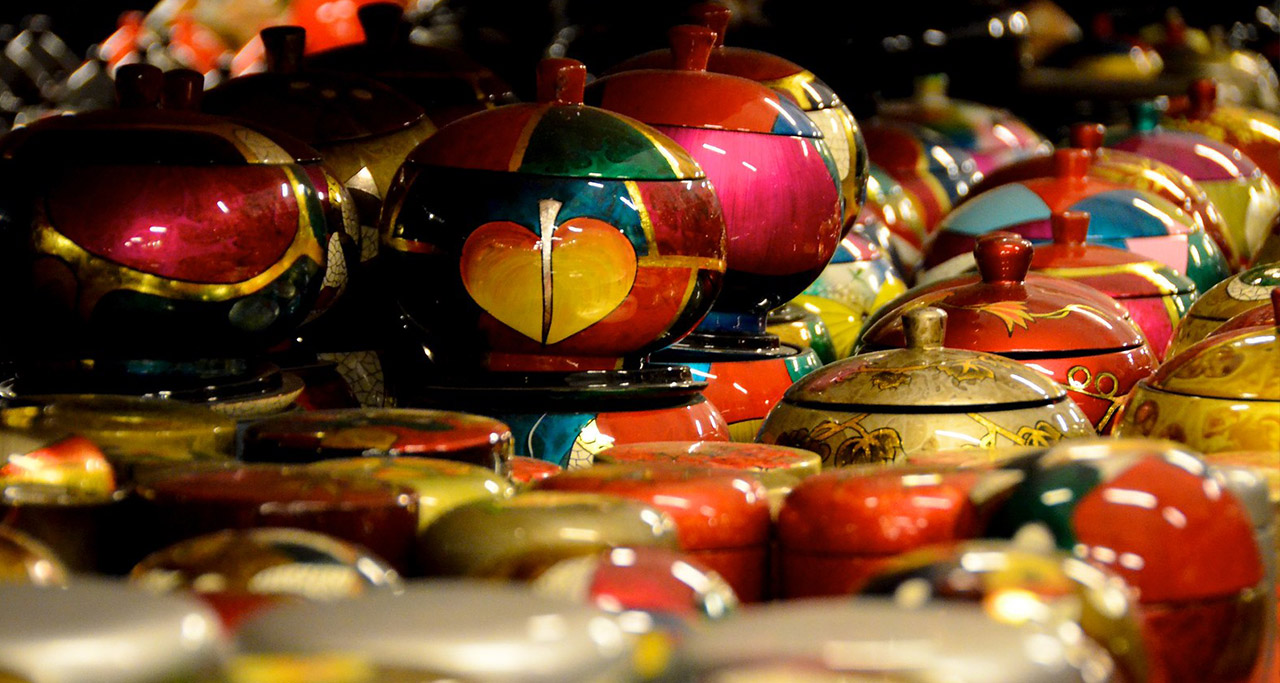 Originating in the 1930s from the Hanoi college of Fine Art, lacquerware is one of the best mementos from Vietnam. Lacquerware in Vietnam is distinct in its style of using resin from son tree. It's said that high quality lacquer products go through 20 stages of development and can be used to craft dishes, bowls, vases, and more in beautiful colors and intricate designs. These products are strong and weather resistant There are some galleries exclusively dedicated to this art at Hanoi Old Quarter where you can find some really great collection.
Where to buy:
– Vietnam Fine Arts Museum (66 Nguyen Thai Hoc Street, Hanoi).
– Thu Huong Lacquer Art (118 Nguyen Khanh Toan Street, Hanoi).
– An Dong Craft Market (Ward 9, District 5, HCMC), Hang Bac Street (Hanoi).
Price: from 2 USD to 90 USD.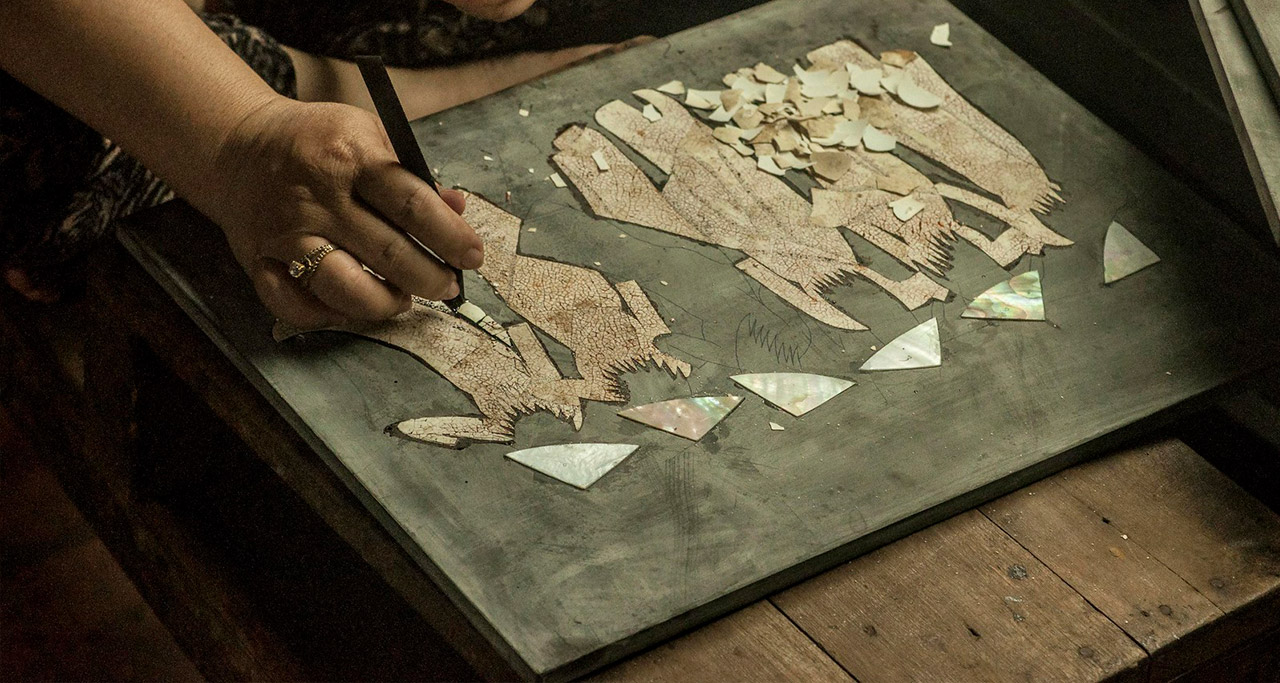 5. Ceramic and Pottery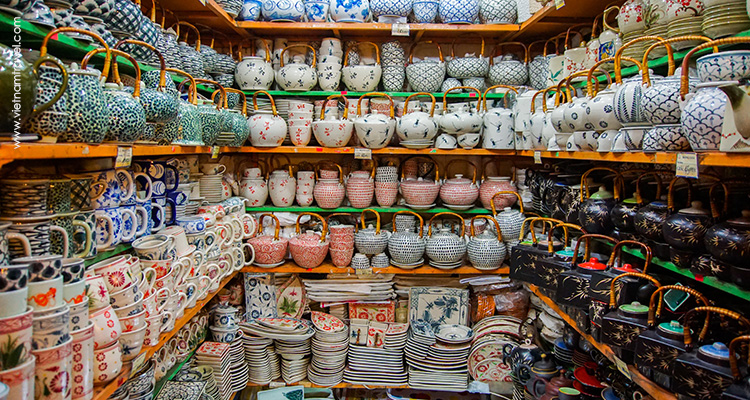 Vietnamese ceramic products are exported all over the country, and even internationally. It appears in various shapes and colors, but the traditional version is characterized by the pure white porcelain. Besides, they are at affordable price to buy for your friends and family. A reasonable gift for a Vietnam journey should be a ceramic vase or such variety in a plenty of sizes, shapes, and colors.
Where to buy:
– Quang's Ceramics (93 Ba Trieu Street, Nguyen Du Ward, Hai Ba Trung District, Hanoi).
– Bat Trang Ceramic Village (Hanoi), Bau Truc Village (Ninh Thuan).
– Phu Lang Village (Que Vo, Bac Ninh).
– Hey Camel Ceramics (116/19A Tran Quoc Toan Street, Ward 7, District 3, HCMC)
Price: from 2 USD for a small cup or bow.
6. Silk Products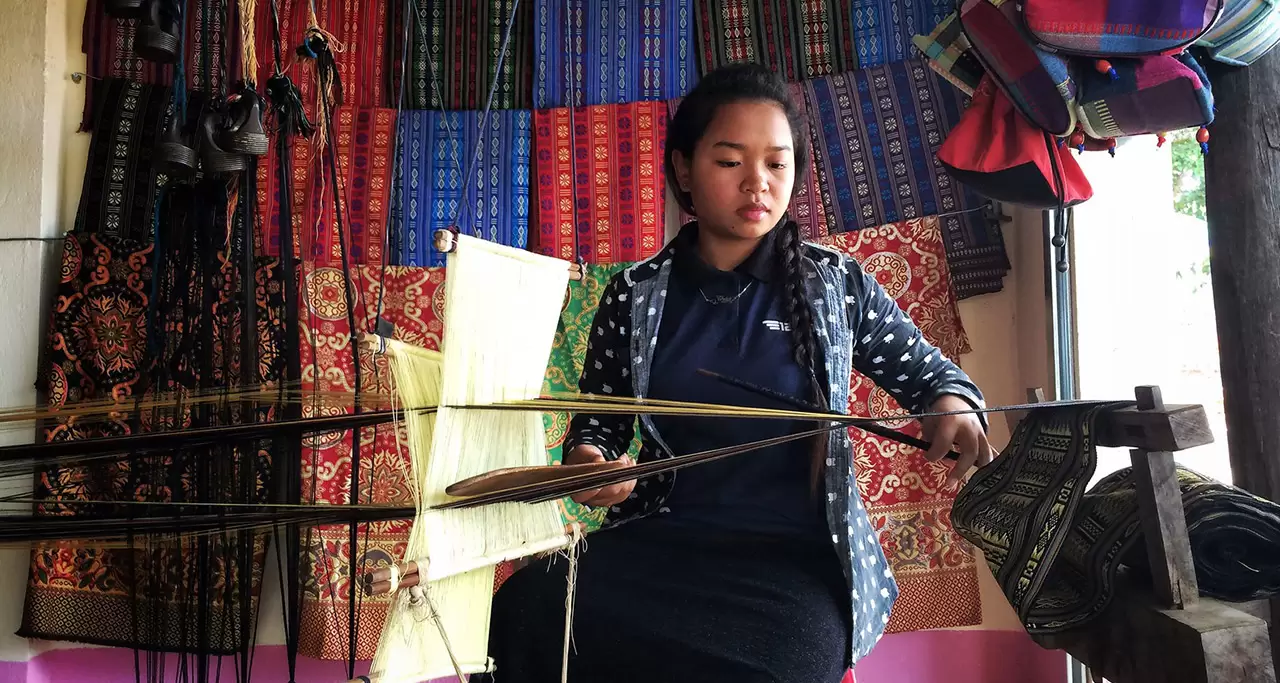 Made from the cocoons of silkworms, silk is plentiful in Vietnam and comes in a variety of beautiful products. Clothing, home-ware, accessories can be found throughout and these items are popular gifts from Vietnam. Silk products are available in many shops around the Old Quarter in Hanoi. Everything from sleeping bag liners to dressing gowns, and "Ao Dai" can be bought for very reasonable prices, but the best place to buy authentic Vietnamese silk is on Hang Gai Street (Silk Street) where you will find tailor shops has a rainbow selection of silks ready to be sewn into a design of your choice.
Where to buy: Hang Gai Street (Hanoi). Van Phuc Silk Village, Hanoi.
Price: from 10 USD per meter.
7. Embroidery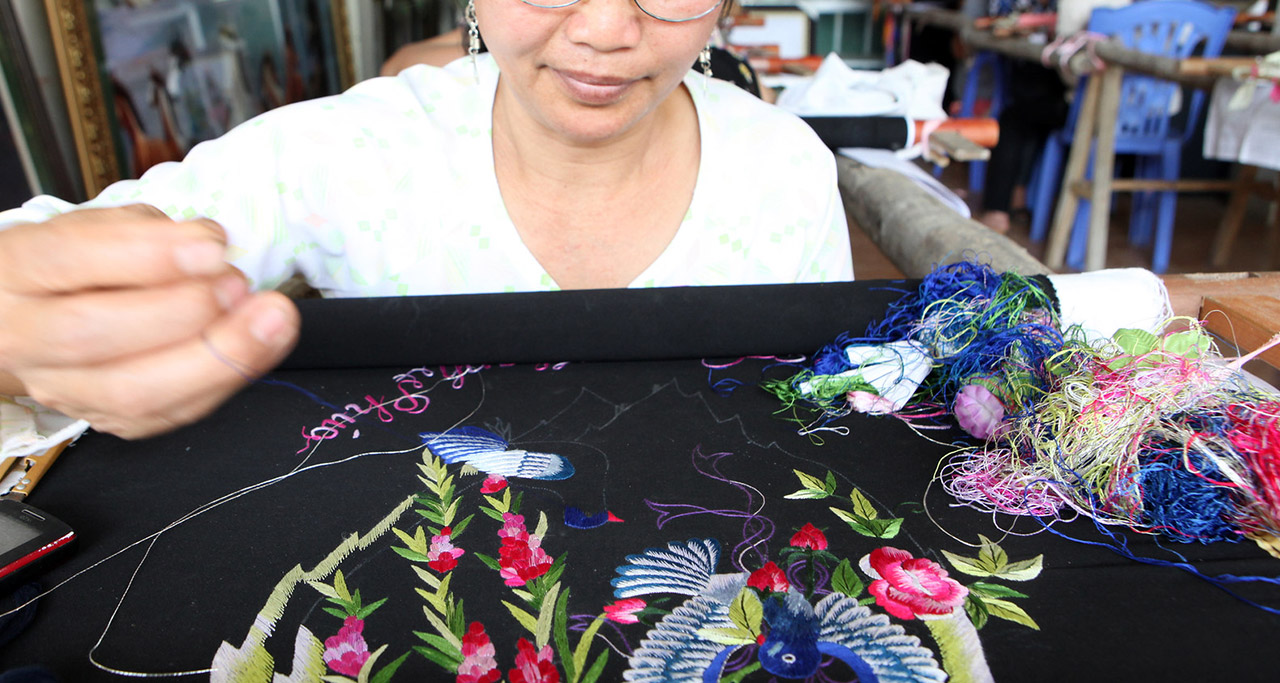 The art of the hand-embroidery clothing and framed silk pictures is an ancient handicraft tradition in Vietnam. Visitors can see many beautiful natural scenes such as flowers, trees, animals, birds and even human in a framed picture. Also, daily life scenes and portraits can be created with this old technique. Offered in various hand embroidery shops, the vast variety of designs and patterns along with the vibrant colors and depth of the artwork usually amazes tourists when coming here. Especially in some shops, visitors can give sketch their individual idea to the artist then they will help create a personalized present for your friends and family.
Where to buy:
– XQ Hanoi (138 Pho Hue, Hai Ba Trung District, Hanoi).
– B/S Art Studio (106 Le Loi Street, Ben Thanh Ward, District 1, Ho Chi Minh City).
– Markets at Sapa, Bac Ha, Ha Giang.
Price: from 6 USD.
8. Puppets and Masks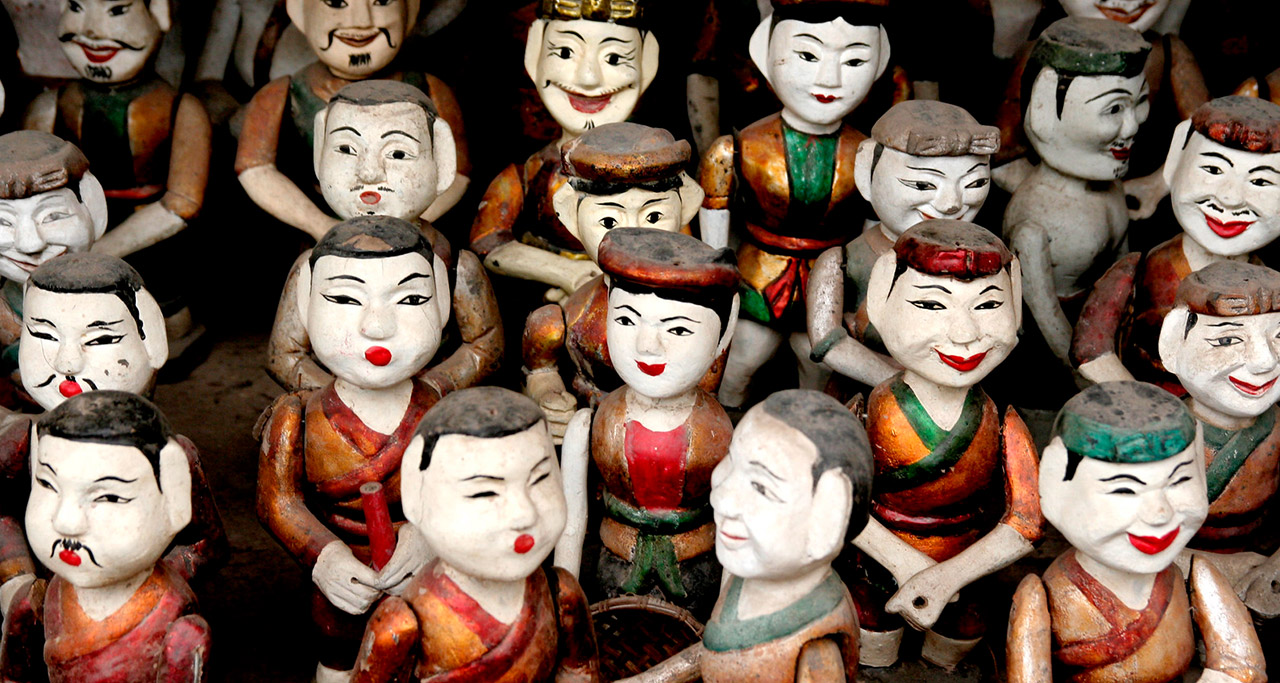 The puppets are made from palm leaves and bamboo, these colorful creations vary in design between each village. The masks are designed with brightly painted faces represent the emotions of characters from folktales and legends.
Where to buy: Old Quarters (Hanoi).
Price: about 9 USD.
You may also like:
9. Coconut Candy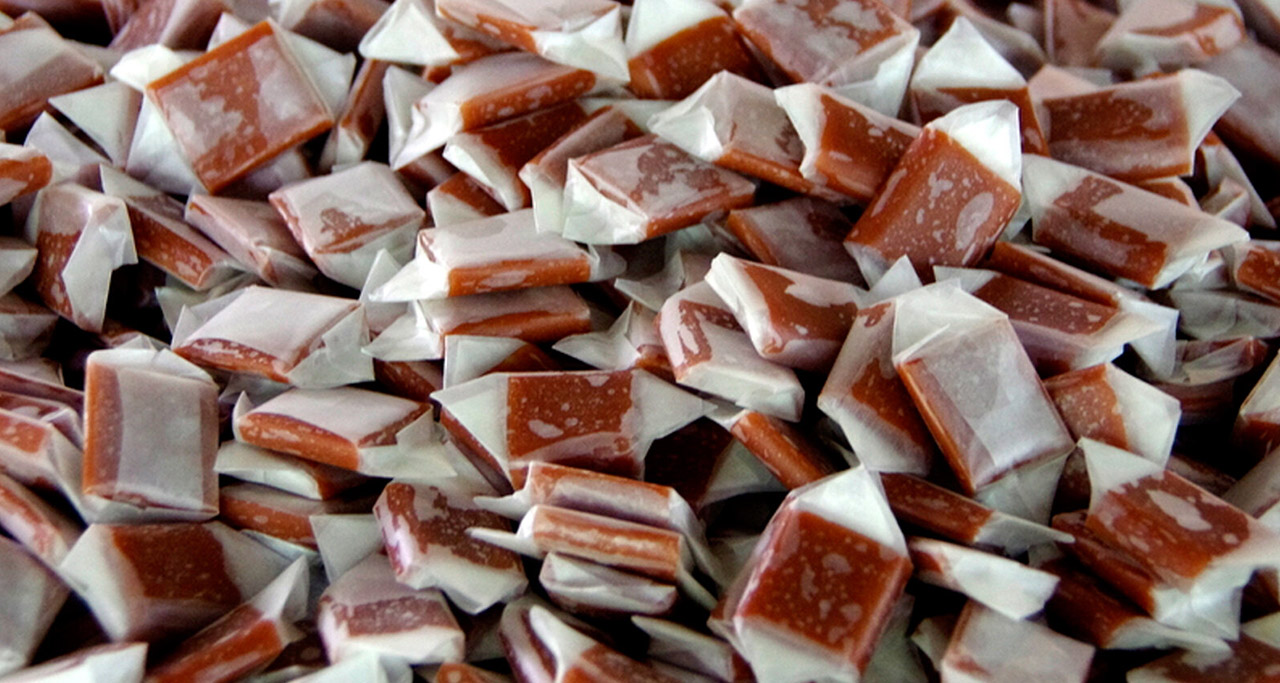 Coconut candy has its root firmly set in a district of Ben Tre, and can be traced back decades. Originally, the candy was made simply with coconut milk cooked with sugar. These days, coconut candy comes in many flavors with durian, pineapple leaves and coffee added to offer customers more choice. It is one of the most popular souvenirs in Vietnam.
Where to buy: at any supermarkets in Vietnam.
Price: 1.3USD.
10. Salted dried fruits (O Mai).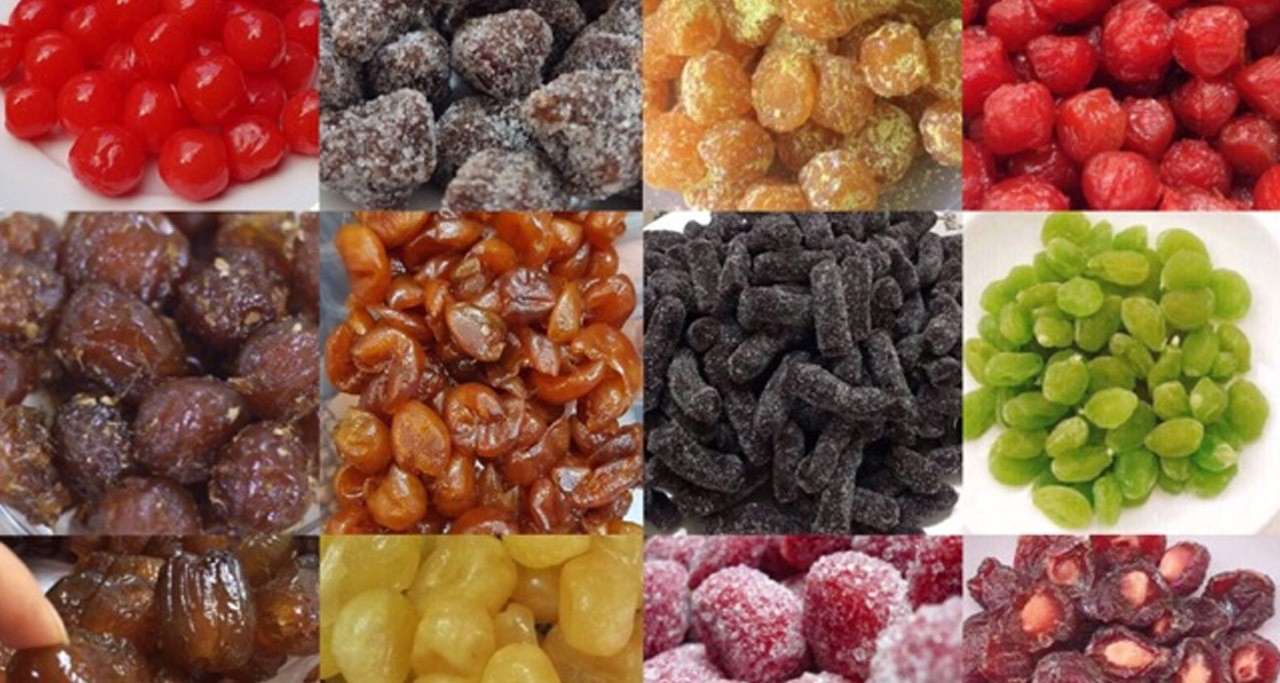 A traditional specialty originated in Hanoi, "O Mai" is dried fruits mixed with sugar, salt, lime, and spices to obtain a tasty snack. Fruit used include peach, plum, star fruit, and pineapple. In the old time, it is used for medicinal purposes in the past, now "O Mai" makes for a great gift from Vietnam nowadays. It is easy to carry and long-lasting.
Where to buy: In any local stores or markets in Vietnam.
Price: from 3 USD/ box.
TIPS:
– Do not buy the first thing you see.
– Do not pre-determine a fixed price in your head before you start to bargain.
– Ask questions about quality, original, warranty of goods or products etc.
Read More: 18 best things to do in Vietnam