Dong Van Karst Plateau Geopark
Dong Van Karst Plateau Geopark is one of the most famous attractions in Ha Giang Province. It features a vast area of limestone, spectacular mountain scenery, the richness and uniqueness of ethnic minorities' culture. Let's go with Vietnam Travel to explore what makes it attractive!
1. Brief Information
Dong Van Karst Plateau Geopark was recognized as one of 77 geological parks in the world by the UNESCO's Global Geoparks Network in 2010, and became Vietnam's first geological park. Located about 1,400 – 1,600 meters above sea level, Dong Van Rock Plateau is formed by narrow valleys alternating with rocky mountain ranges in the north of Viet Nam. Up to 80% of Dong Van Rock Plateau is covered by limestone which contains the fossils of thousands of prehistoric species from 400-600 million years ago.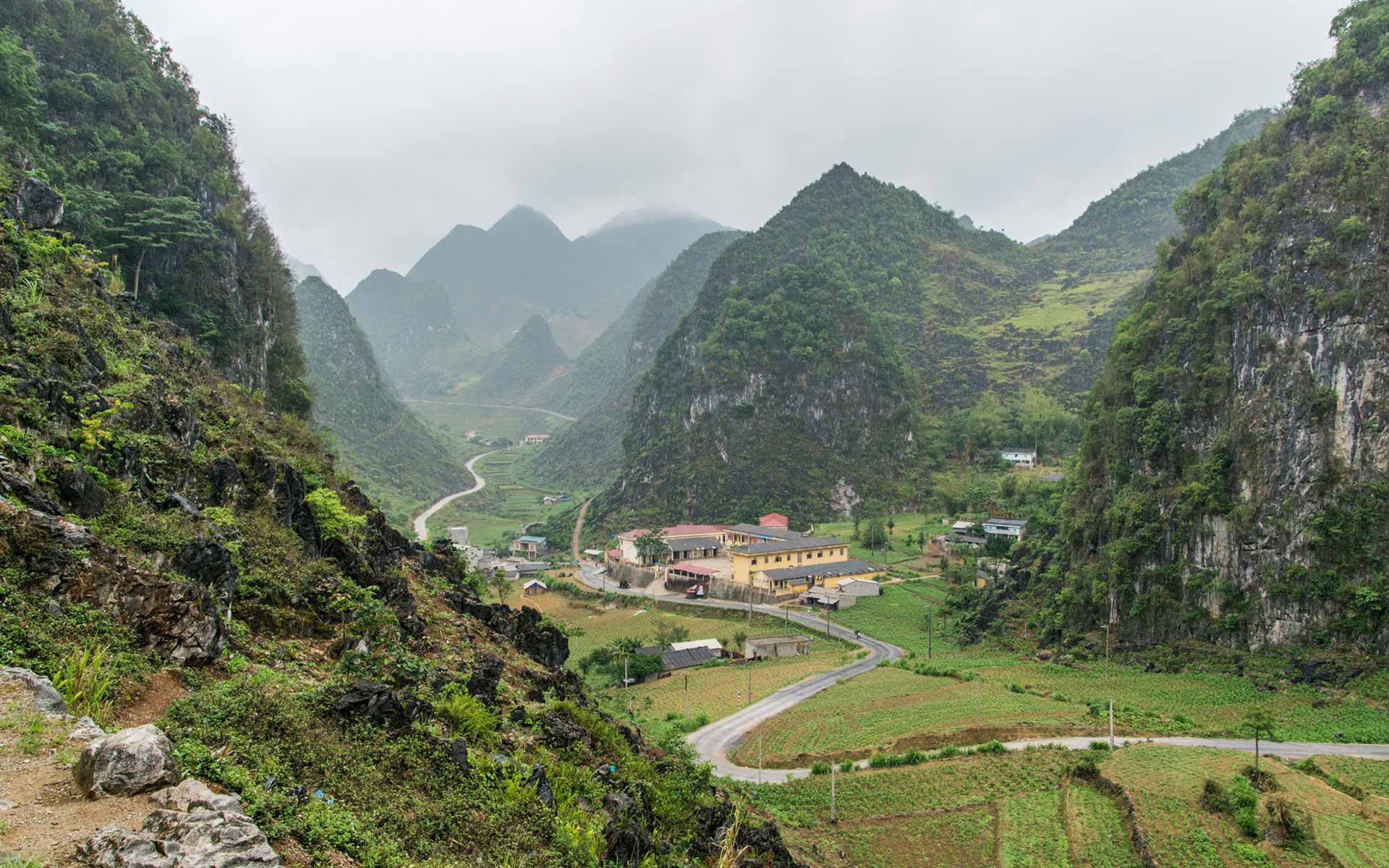 The park spreads over 4 districts of Meo Vac, Dong Van, Yen Minh and Quan Ba with the total area of 2,356 square kilometers. It is home to more than 250,000 people from 17 different ethnic minorities with diverse cultures and traditions. These ethnic minorities live on cultivating rice along the basins of the Nho Que River and corn on the rocky mountain slopes.
2. How to get there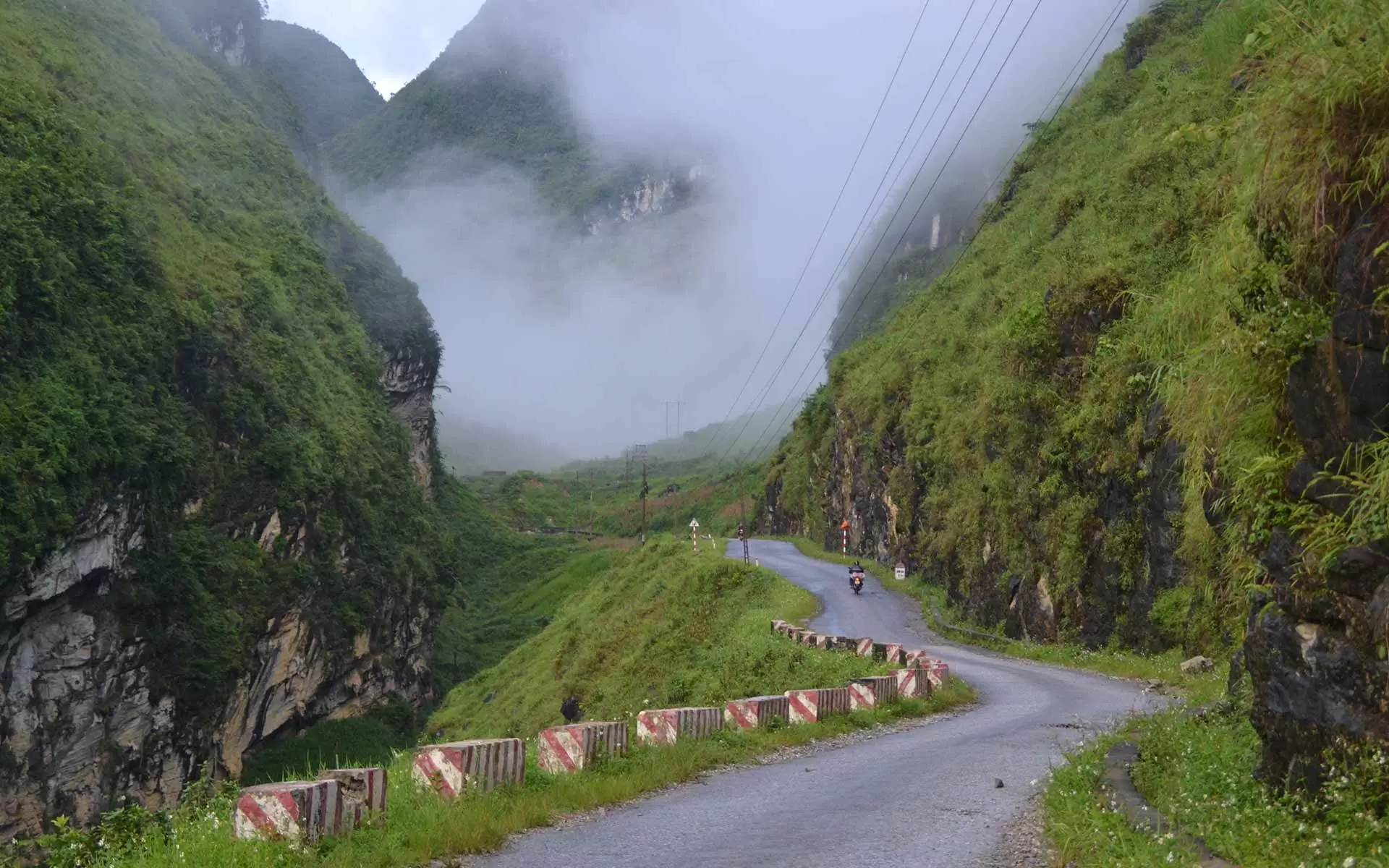 Ha Giang City is often the starting point for every traveler who wishes to embrace Dong Van Karst Plateau Geopark, as well as other popular highlights of the province such as Quan Ba Twin Mountains, Lung Cu Flagpole, Dong Van, Ma Pi Leng Pass, Meo Vac, Yen Minh and Hoang Su Phi… About 320km from Hanoi, you can reach there by motorbike, local bus or private car for your comfort with 6-7 hours driving. It is recommended to spend one night in Ha Giang City to continue your journey to Dong Van. Following National Highway 4C for more 150km, you will reach Dong Van Rock Plateau.
3. Best time to visit Dong Van Karst Plateau Geopark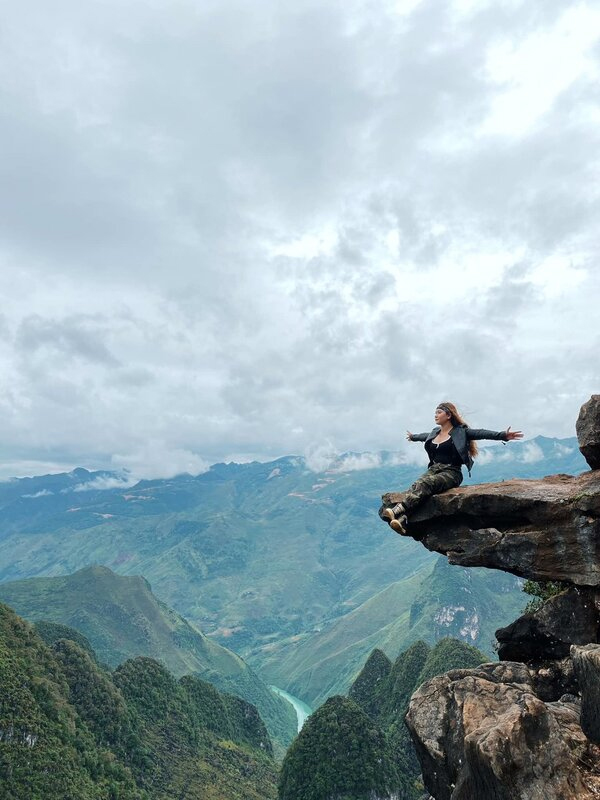 Dong Van Karst Plateau Geopark has a temperate climate which is divided into two seasons: rainy season (May – October) and dry season (November – April). The annual average temperature is 21 – 23ºC. It may get up to 27 – 28ºC in July and August and may drop down to below 0ºC in January. Tourists can visit Dong Van all year round but it is best in blooming season. Buckwheat, a typical flower of the northern mountain area of Vietnam, is blossoming from October to November. You can witness its beauty everywhere, in hills, stepped-rice fields, or in around makeshift local houses. Between January and February is time for blooming peach and plum. The moss-roofed roofs could be added with crimson peach petals and pure white plum blossoms. The scenery brightens up by the colors of the flowers, creating a romantic picture of the mountainous area.
4. Sightseeing around Dong Van Karst Plateau Geopark
4.1. The mansion of Vuong Family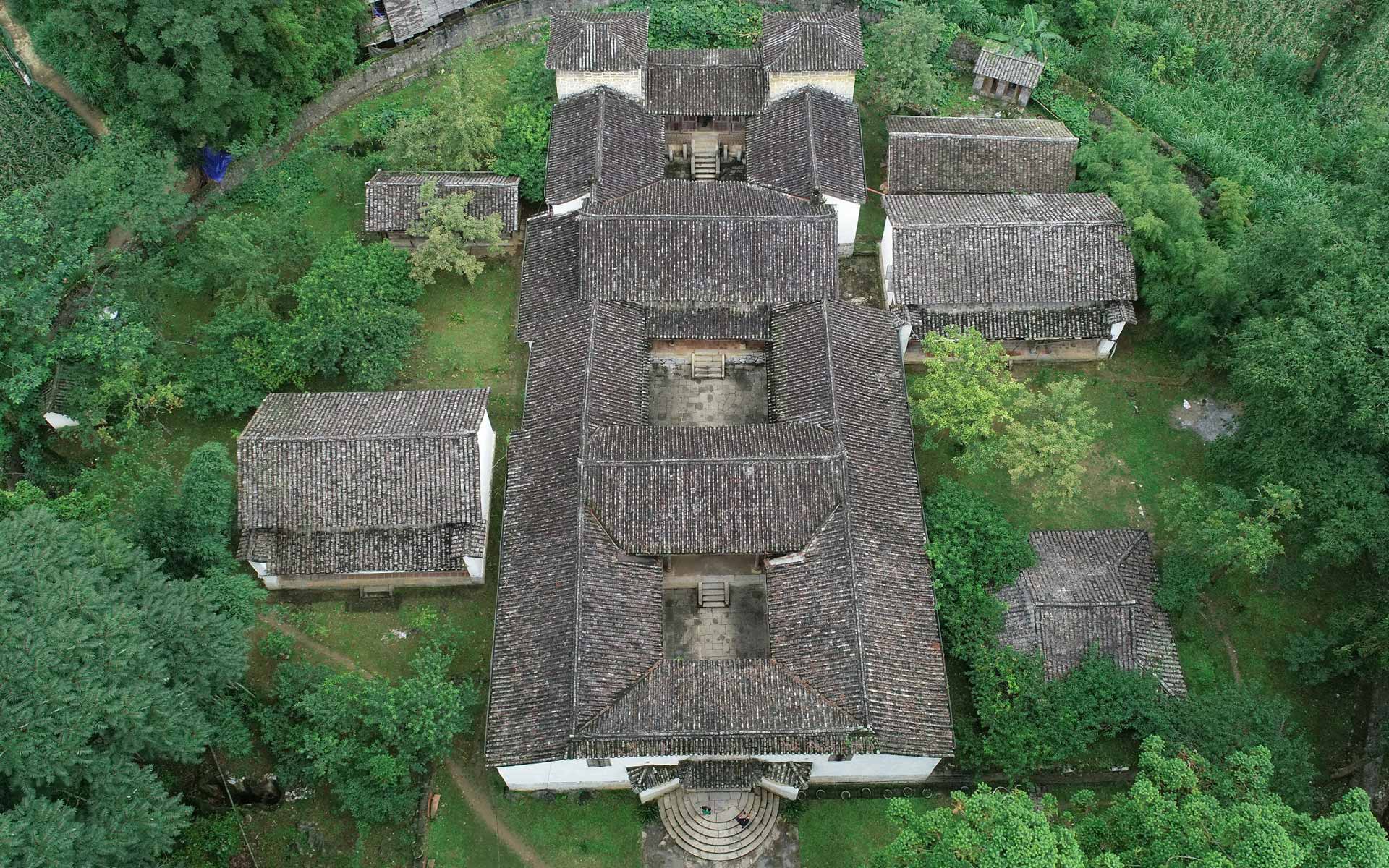 The mansion of Vuong Family is an interesting tourist site, located in Sa Phin Commune, about 14km from the town of Dong Van District. The mansion's structure is strongly influenced by traditional Chinese architecture with pine woods, terra cotta tiles and Chinese-writing decorations. The two-storeys mansion has 64 different rooms; all are decorated with carvings of dragons, phoenixes, and bats which are symbols of royalty and prosperity. Built from 1919 by the skillful craftsmen from Yunnan (China) and the best of the H'Mong builders, the mansion took 9 years to complete and costed 150,000 silver coins, an equivalent of 150 billion VND today. Vuong Family's Palace echoes with the history of time past and deserves to be the pride of the H'mong ethnic people.
4.2. Dong Van Ancient Town
This must be very enjoyable and exciting when wandering in the old town to explore the culture, cuisine and traditions of the local people. Having existed for 100 years old, Dong Van ancient town features with the typical Chinese architecture with yin and yang symbols found in roofs and tiles with stone floors. There is a collection of 40 ancient houses being 100-300 years old. On every full-moon night, the street in ancient town is colorfully lightened with red lanterns of various sizes. It also serves food and has other cultural activities in those days.
4.3. Dong Van Fair Market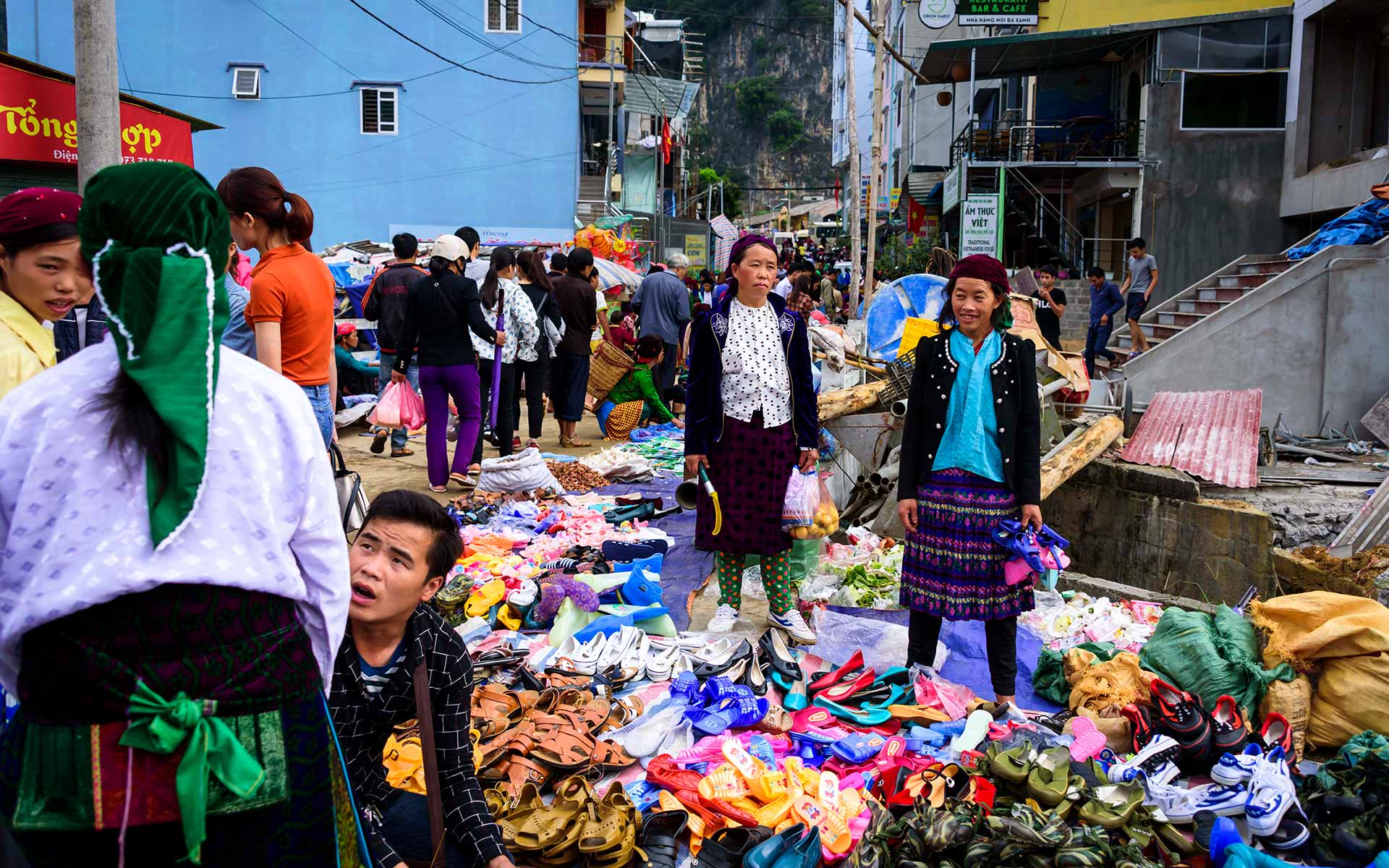 One of the must-do things in Dong Van is to visit the fair market that is held on every Sunday. Occupied at Dong Van ancient town, the market is a delightful highlight which turns the highland town vibrant and exciting from 5 AM to 10 AM. The ethnic people, including H'mong, Tay, Nung and Hoa ethnic minorities come here to attend the weekly market. This is not only place for locals buy and sell goods, but also a chance to socialize and meet each other. It is an entirely local affair full of color and friendly atmosphere. You will be definitely surprised with many strange things when visiting to one of many markets in Ha Giang.
4.4. Lung Cu Flag Tower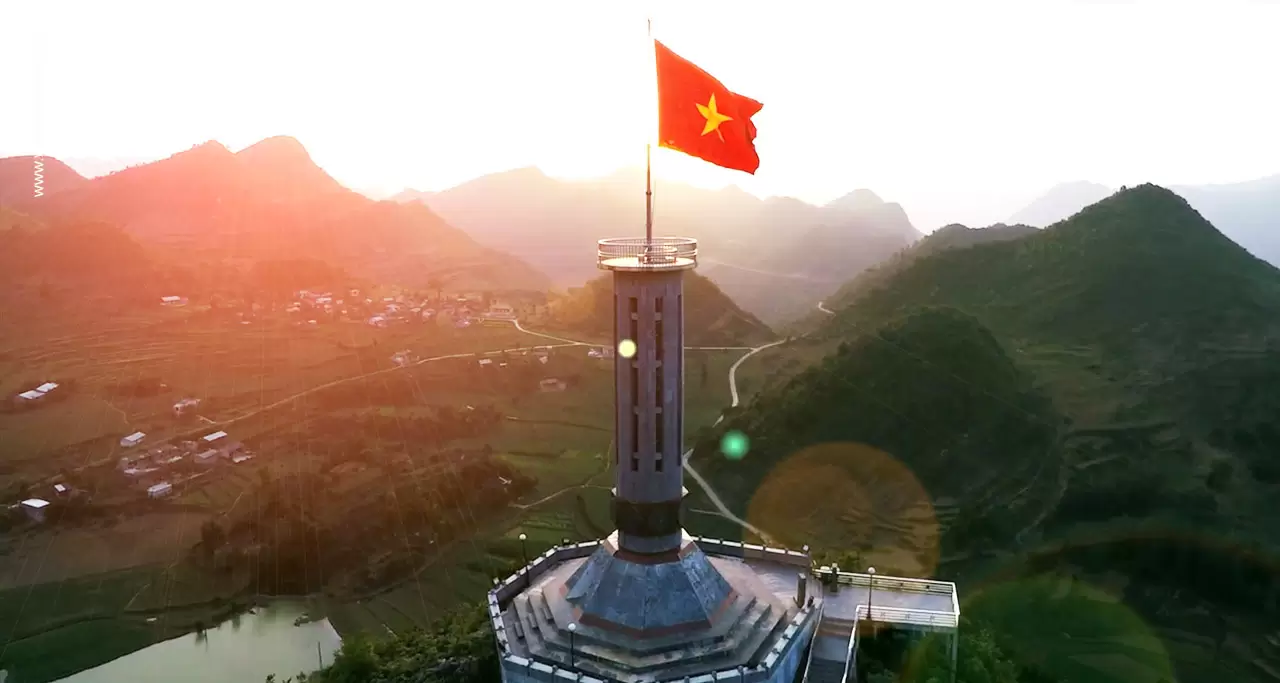 Around 25km north of Dong Van and just a few kilometers from the Chinese border, Lung Cu is a massive flag tower erected in 2010 to mark the northernmost point of Vietnam. It is modeled on the flag tower of Hanoi. The flag tower shows the affirmation of position and sovereignty of Vietnam as well as honor the patriotism and bravery of the people and soldiers in the border area. The flag on the tower has an area of 54 square meters, representing the unity of 54 ethnic groups in Vietnam. On the top of the flag tower, you can admire the majestic panoramic view of Dong Van District.
4.5. Sung La Valley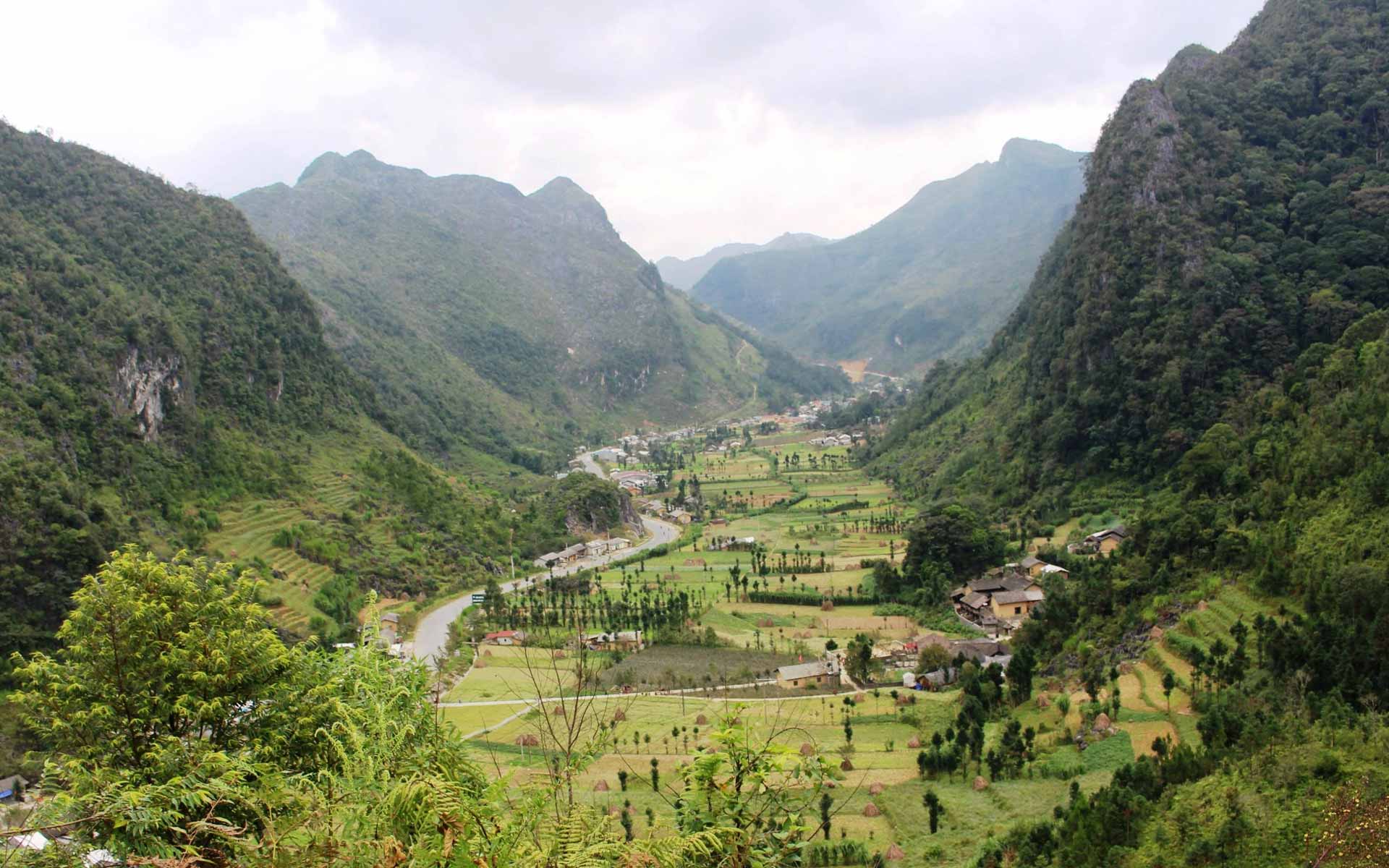 Sung La Valley, about 20km from Dong Van District, is famous for blooming flower gardens and attract a lot of tourists with the rustic beauty, the quiet small log home, the green corn fields and the lovely buckwheat flowers. Spring is considered as the most beautiful season of Sung La Valley when many flowers blossom making the whole natural setting of the normal karst plateau landscape become brilliantly colorful. It is a great place for photos.
There is a small village, named Lung Cam, in the center of Sung La Valley with 61 households living in 100-years-old wall houses. Here tourists have chance to experience local daily life, cuisine and traditional values. This place was also chosen as the backdrop for the famous 2006 movie "Pao's Story".
4.6. Ma Pi Leng Pass & Nho Que River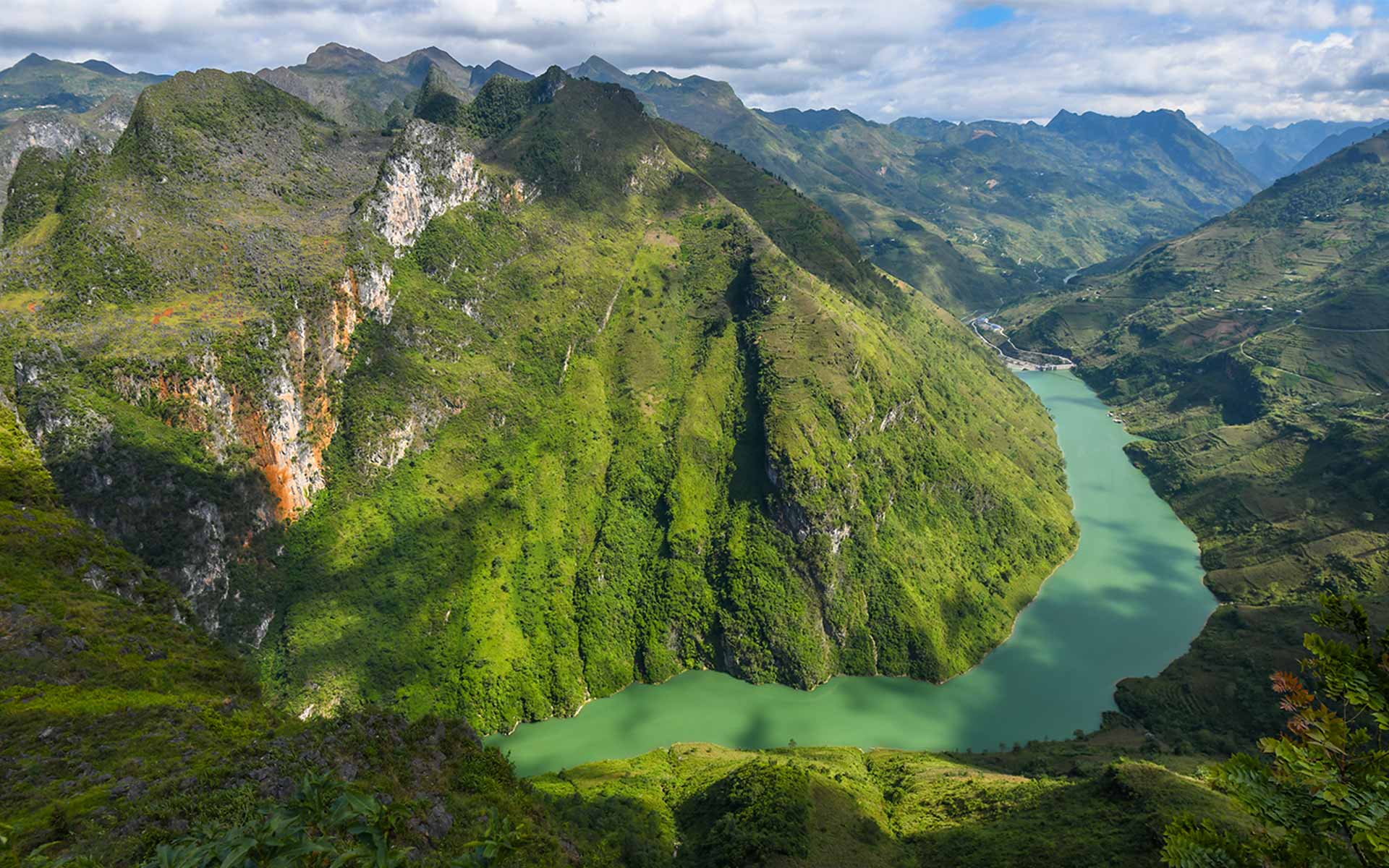 Located within Dong Van Karst Plateau Geopark, Ma Pi Leng is considered as one of 4 most beautiful yet dangerous passes in Vietnam. It is about 20km long with the altitude of approximately 1500m above the sea level. The name "Ma Pi Leng" in H'mong language means "the bridge of a horse's nose" that describes its shape. Conquering Ma Pi Leng Pass is unmissable experience in Ha Giang, which offers you astonishing landscapes of limestone mountains, green forest, blue sky, especially, Nho Que River, like a turquoise blue soft silk ribbon, at the foot of Ma Pi Leng Pass. All creates a romantic picturesque scenery. Tourists can also take a boat trip or go kayaking on Nho Que River to enjoy the scenery around.
4.7. Khau Vai Love Market – Meo Vac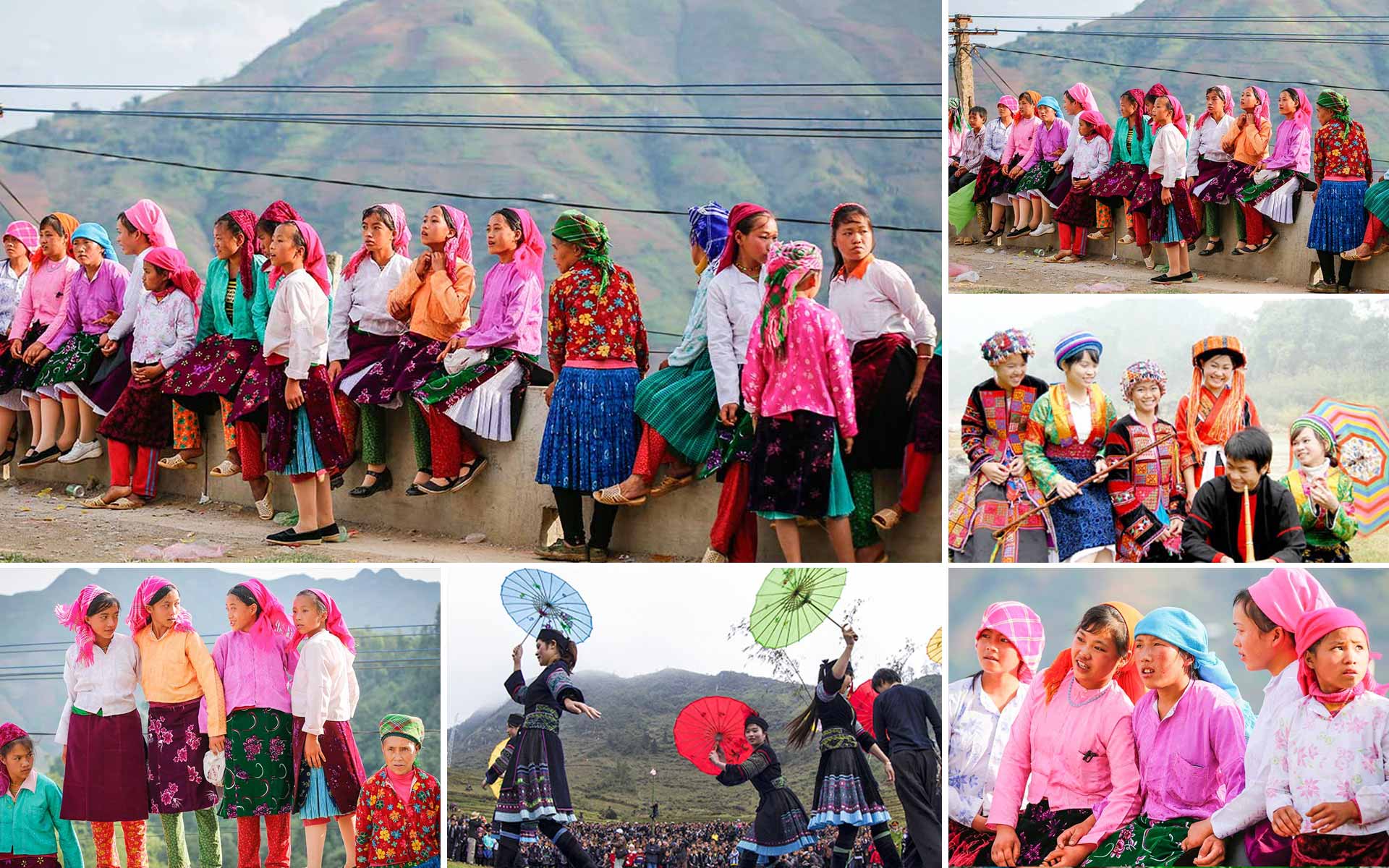 Khau Vai Love Market is one of the most famous and unique markets in Ha Giang. It is organized once a year, on 26th and 27th of the third lunar month. Unlike other love markets, Khau Vai Market is a meeting place of ex-lovers. It attracts many locals from various hill tribes like Nung, Tay, San Chi, Lo Lo, Dzao and Giay. On that day, they put on their best traditional costumes and go to the market where they are free to meet their past partners to share the emotions. Husbands and wives arrive at the market together before they both look for their ex-lovers among the crowd. This meeting at the market is just a temporary moment and does not influence their daily lives and their relationship.
Located at Khau Vai Commune, Meo Vac District, the market is about 170km from Ha Giang City. Here tourists will have a great chance to enjoy some traditional games and exciting activities, explore Meo Vac night market and try some local specialties. Besides, ethnic costumes, jewelry and ethnic musical instruments are on display at the market and you can buy some as souvenirs.