Hill Tribe Markets in Quan Ba, Ha Giang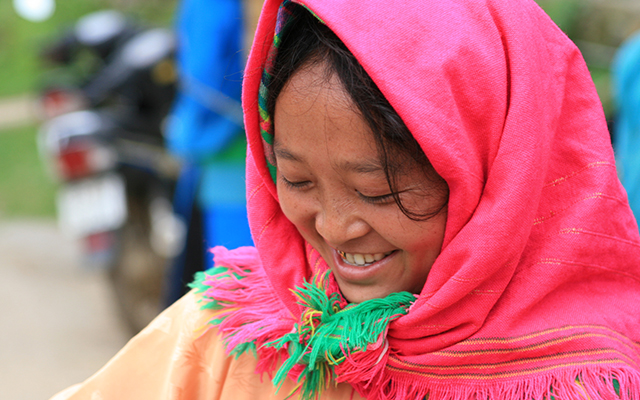 Located in Ha Giang, Quan Ba is the gateway to the UNESCO recognized Dong Van Karst Plateau Geopark, a landscape characterized by lofty limestone peaks and rock-strewn fields. Besides its amazing landscape of the famous Fairy Breast Mountains (also called Twin Mountains or "Nui Doi" in Vietnamese), Quan Ba also offers unique hill tribal flea markets that take place once a week. In this article, Vietnam Travel provides some information regarding Quan Ba's markets for tourists who plan a visit to Ha Giang.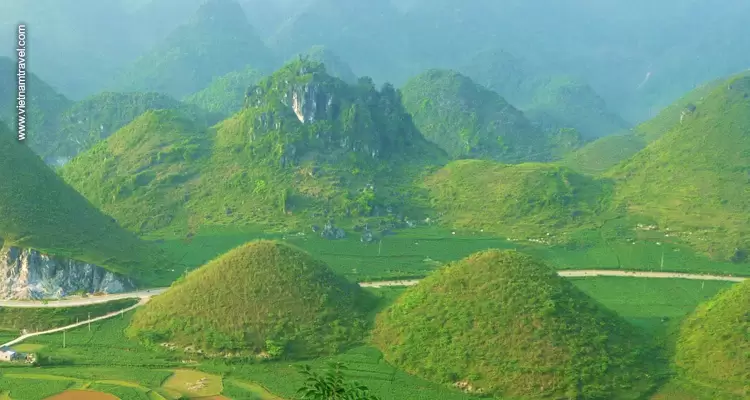 Like other hill tribal markets in the Northern Vietnam's mountainous provinces and Ha Giang's famous Dong Van market, Quan Ba's markets are places that local ethnic people in the commune buy and sell their foods, clothes, specialties. Moreover, flea markets in Quan Ba District are also the places for meeting and exchanging culture of minorities in Dong Van Karst Plateau.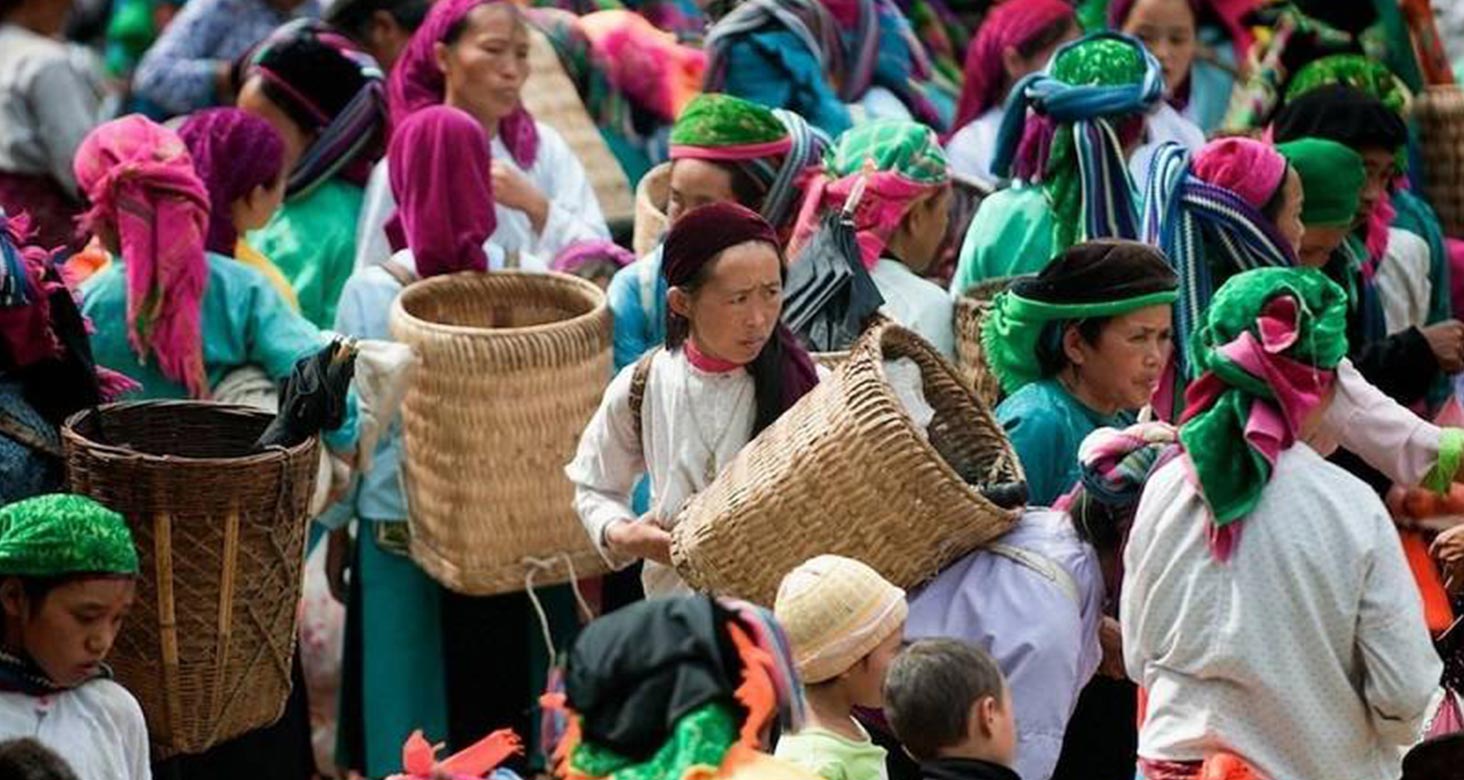 Quyet Tien market, Quan Ba
Quyet Tien market, located right at 4C National Road, 7km from the center of Tam Son Town and 38km from Ha Giang City, are form in a 1000m2 area. This market is held on every Saturdays, from early morning till noon. In this fair, the ethnic trade local specialties such as: corn wine, soy bean, brocatelle products.

Quan Ba central market (Quan Ba market for short)
Quan Ba market, located in Tam Son Town, is the largest market of Quan Ba District. This market opens on Sundays, from morning to afternoon. In Quan Ba central market, Thanh Van wine corn, soybean, meat, brocatelle products and silver jewelry are sold.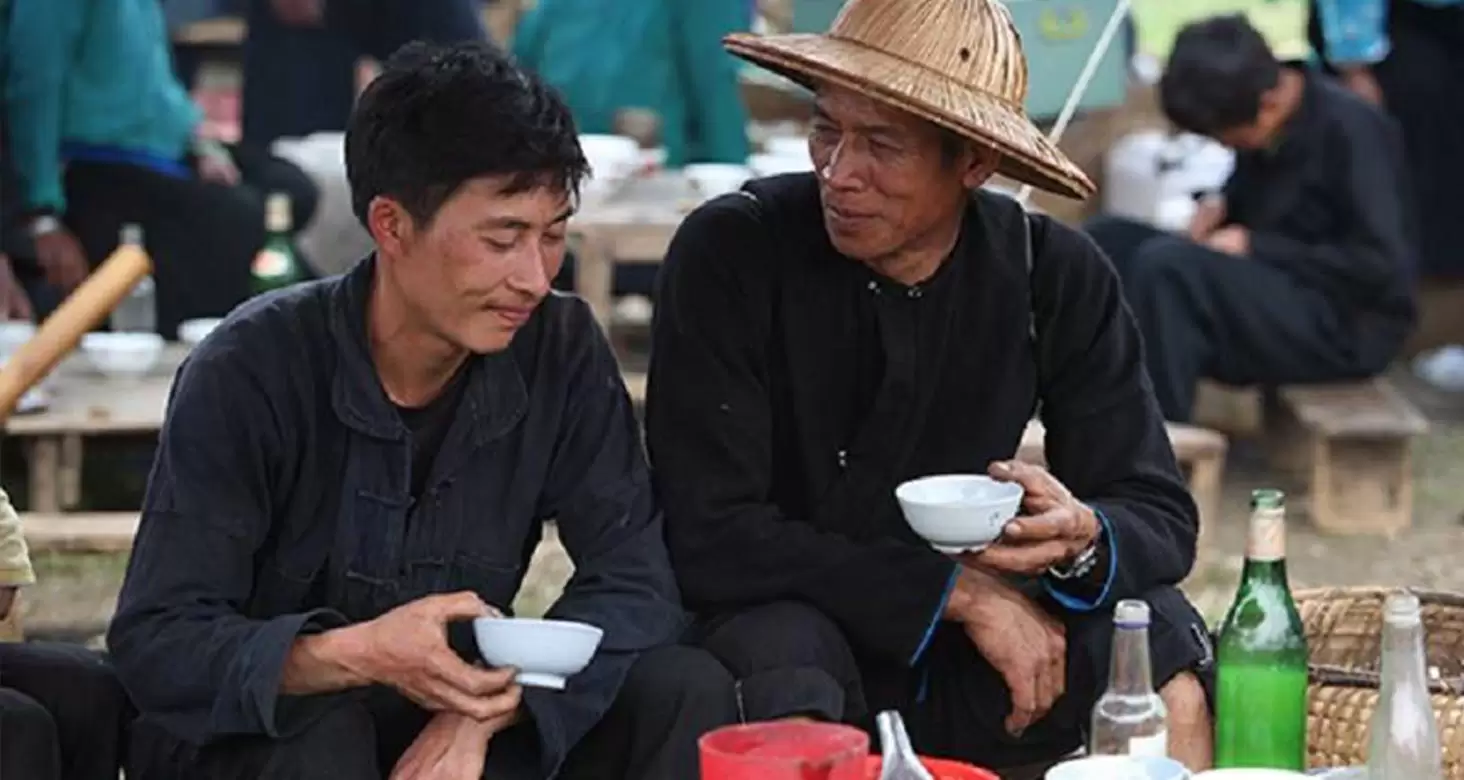 Trang Kim market
Unlike two markets above, Trang Kim market opens on a weekday – Thursday. It is 12km from Tam Son Town, next to many neighboring communes and a highway running through, Trang Kim market is quite bustling. However, it is held from morning till noon only. From this market, people can buy corn wine, brocatelle products, drugs and herbs, "au tau" (scientific name is "aconitum fortune", roots of wolf's bane tree, use for cooking and treatment for osteoarthritis pain), vegetable.
Due to living in high above with dangerous terrain, the people here don't have so many chances to meet each other, so they always eager to go to the fair when it comes to the date. On the market days, they always wear their nicest clothes. Mostly, people bring their self-produced goods at home, just a few bunches of banana, a few kilograms of bean, wine corn, vegetable, chicken and hand-carried piglets (a special of pig breed that only small as a dog even mature), etc. to sell. When the technology develops, cellphones are also sold in the market at electronic shops.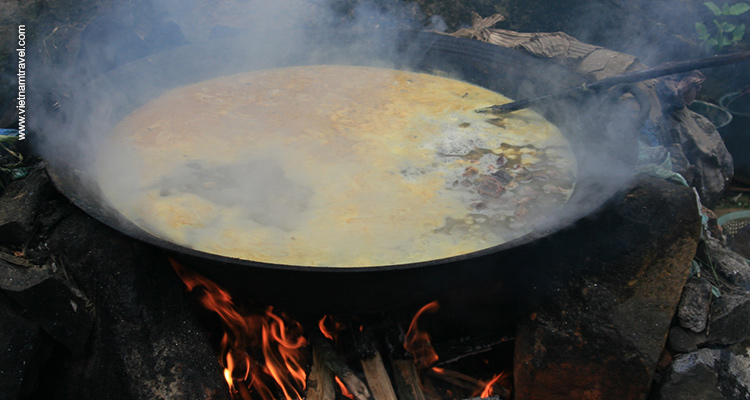 In the markets, restaurant serving specialties of the ethnic people are so crowded with guests, especially Thang Co (horse and cow soup), au tau porridge, men men (minced corn), five-color sticky rice, and glutinous rice doughnut. A favorite among tourists and locals is "com lam", sticky rice cooked in bamboo. The rice is soaked and seasoned before being filled into a piece of bamboo. Then it's roasted over charcoal for about an hour. Both filling and tasty, "com lam" is a great dish after a long trek. Another specialty of the area is grilled algae. They cook it so delicious, either grilled, steamed or fried.
Going to markets is also a change for people here to communicate and meet each other. They spend time chatting while drinking wine. The wine is made from corn and only 30-35 degree but they all get drunk when the markets close. At that time, they say goodbye and look forward seeing their friends in the next markets.
There are plenty of things for tourists to discover and delicious food to taste in the bustling scenes of the locals. Vietnam Travel organizes private tours to Ha Giang and visitors escorted by our professional guides will get chance to explore one of these interesting hill tribe flea markets if traveling on Thursday and weekend. Ask travel questions, get travel help related to Ha Giang tours and adventures, please feel free to contact Vietnam Travel's tour planners today.