Quan Thanh Temple
Quan Thanh temple, formerly known as Tran Vu Temple, is a Taoist temple in Hanoi. With its history and architecture, the temple has become a famous religious cultural place in Vietnam's capital. It is located next to HCM Mausoleum and Tran Quoc pagoda. It is also in walking distance to Hanoi old quarter and Quan Thanh temple is good stop in the Hanoi city tour itinerary.
1. History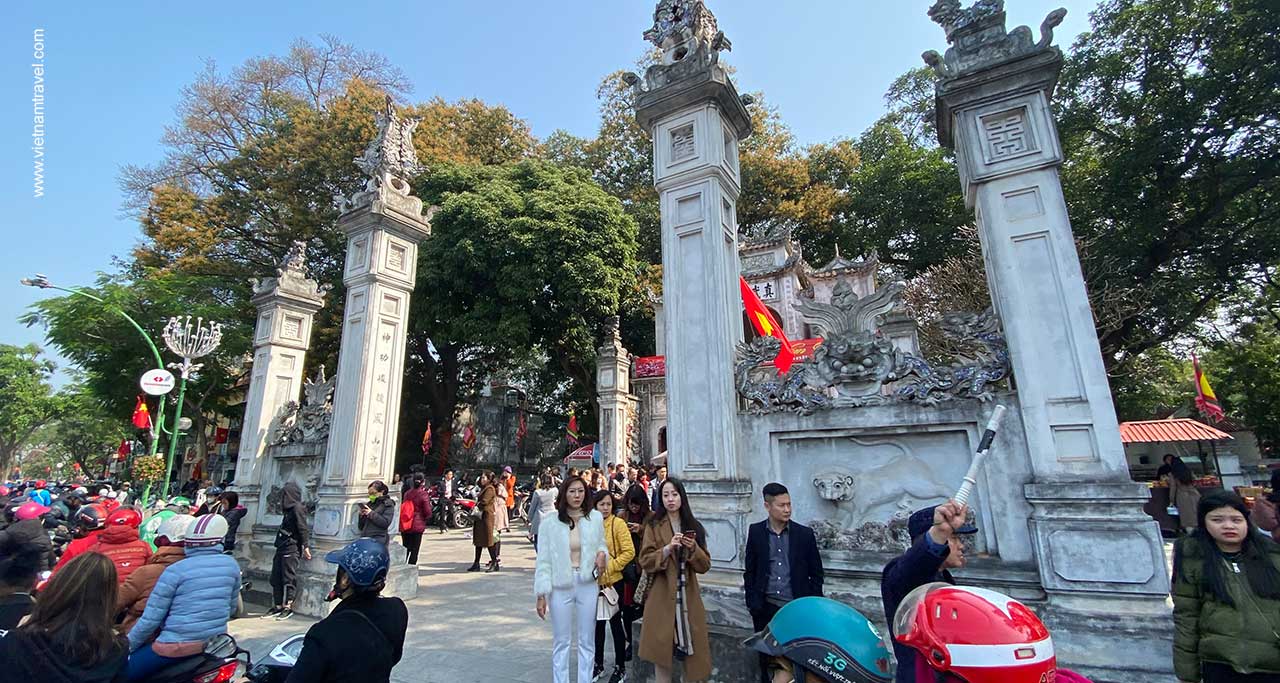 According to many documents, Quan Thanh temple was established during the Ly dynasty (1010–1028). In 1010, King Ly Thai To decided to move the capital city from Hoa Lu (Ninh Binh) to Thang Long (the former name of Hanoi). To celebrate the new establishment and the birth of a prince, Quan Thanh temple was erected. The temple was dedicated to Saint Huyen Thien Tran Vu, one of the principal deities in Taoism. Quan Thanh in the North, along with Bach Ma (East), Kim Liem (South) and Than Linh Lang (West) are 4 sacred temples in 4 directions of the city to protect it from bad spirits and influences.
Through many ups and downs together with dynasties and many events of Vietnam, the temple has been remodeled and it has been changed more or less. Despite the fact that, Quan Thanh Temple nowadays is still one of the sacred temples with historical marks of Hanoi capital.
2. Architecture of Quan Thanh temple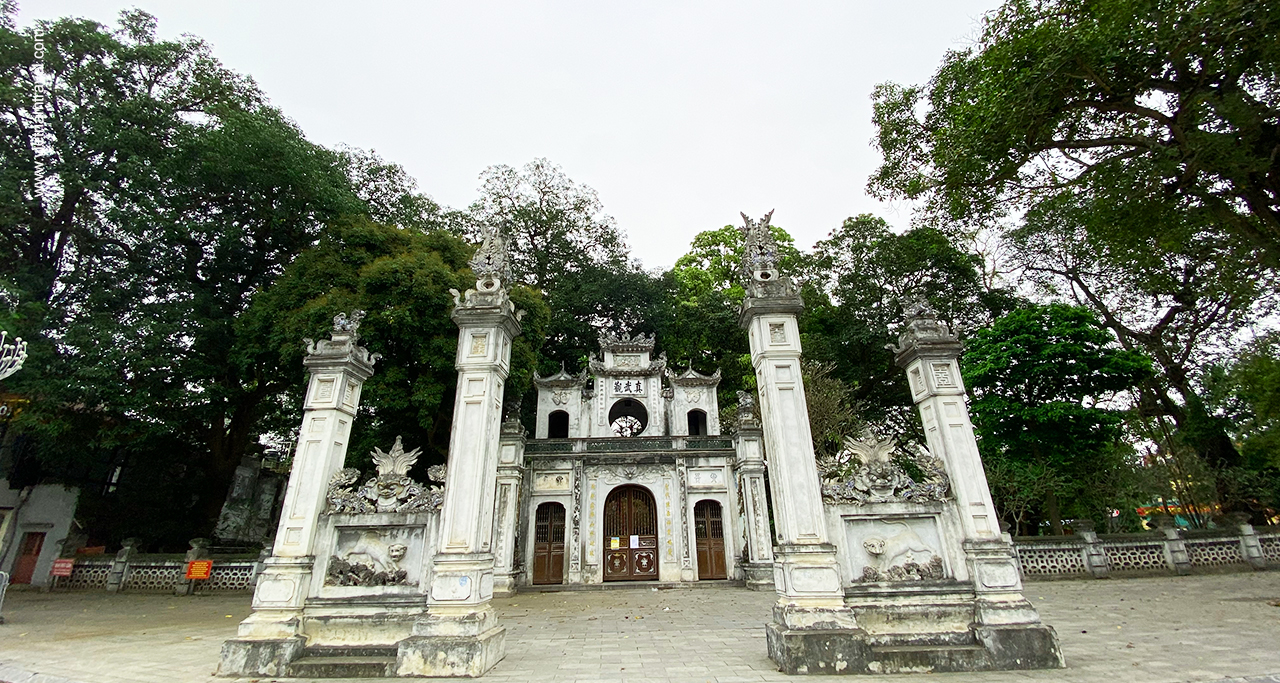 During its long history, Quan Thanh temple has been renovated several times, most recently in 1893 when the principal gate and the shrine were redone, so the architecture is a mixture of the many different styles of the imperial era. In the early period, the temple was built cling on the style of Buddhism, the most popular religion in Vietnam at that time. Meanwhile Taoism and Confucianism competed for the second position. However, through a lot of ups and downs, the remaining architectural features resemble the Nguyen Dynasty's architectural style.
The temple has a majestic three-door entrance, which was built on large stones with a bell tower on its top. Passing through the gate, tourists will find a spacious yard shaded by a giant banyan tree, a layout typically found in Vietnamese temples and pagodas. The main house hosts the display of statues and carvings, as well as the shrines. You can find a 4-meter tall black bronze statue of Saint Tran Vu holding a snake and a turtle. In Vietnamese animal symbolism, the snake stands for wealth and the turtle represents protection. It is the second largest bronze statue in Vietnam and considered as a masterpiece Vietnamese bronze casting and sculpture.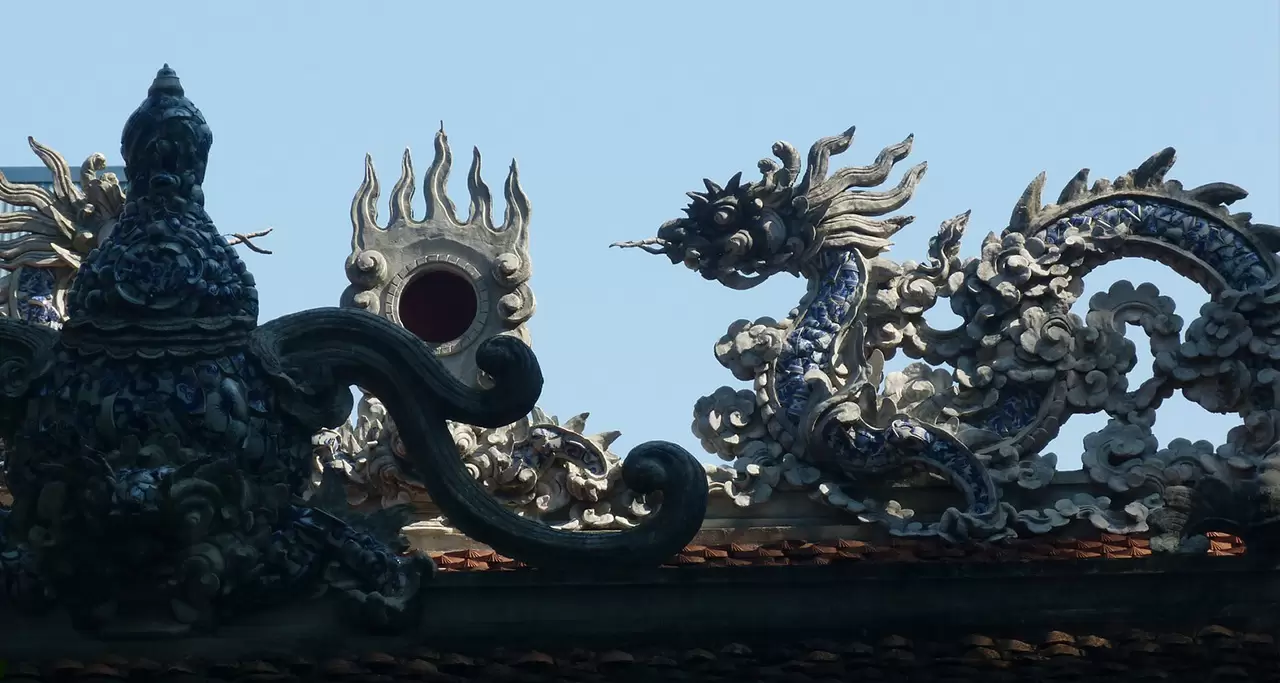 Beside bronze casting art, Quan Thanh temple is home to many works of art carved on the doors, pillars, beams, and more than 60 parallel sentence poems written in kanji. Authors of those poems are those who achieved high academic. Notably, on the wooden architectural elements of the temple, topics such as 4 sacred animals, bats, fish, redwoods, bamboos, daisies, apricot blossoms, flowers, wine gourd, sword, scene of earthly life and the Heavens… are exquisitely carved and profoundly influenced by Le Dynasty artistic style. Along with the antiques, the temple has also stored a great number of steles related to its restoration.
Through artifacts preserved till now, Quan Thanh Temple is considered a highly valuable relic on artistic culture, from the array of carvings on the wooden structures to statues worshiped right in the temple.
3. What to do in/ around Quan Thanh temple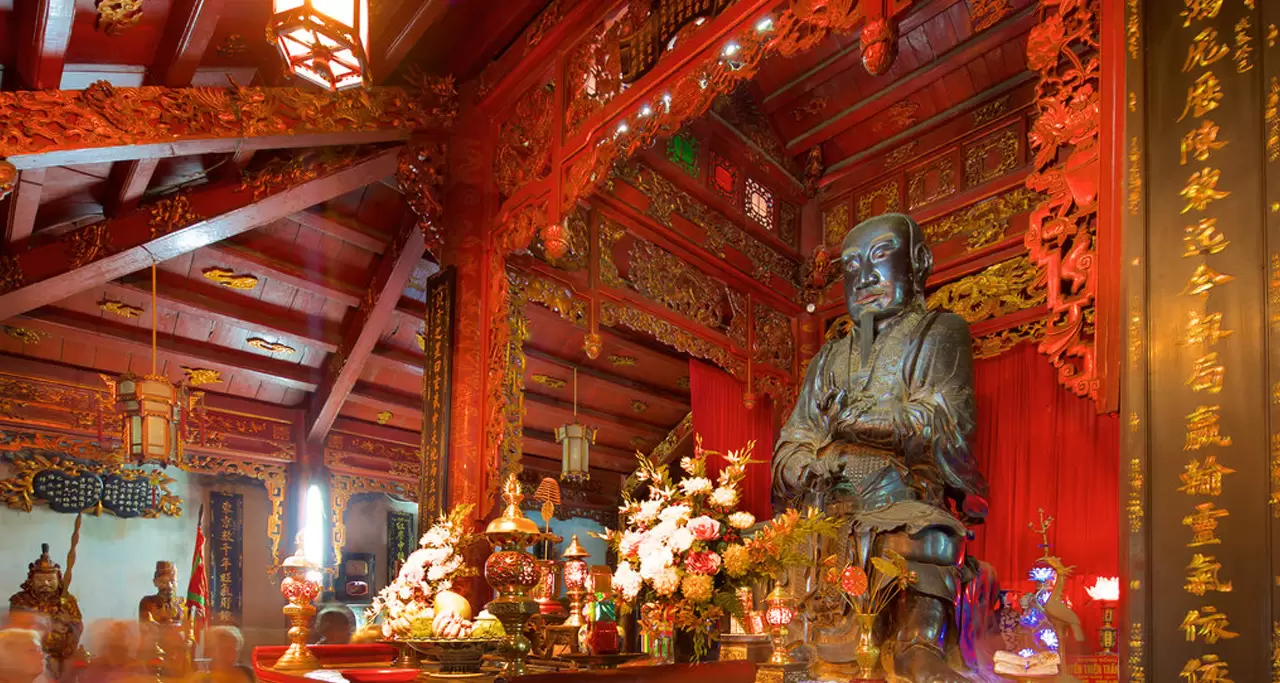 It has become a famous religious cultural place of Hanoians. On Tet holiday or the first and 15th day of each lunar month, the locals come to Quan Thanh temple to worship and pray for health, luck and happiness for them and their relatives. There is a brick oven built in the courtyard for people to burn fake paper money. It is believed that the burned money will go to their ancestors.
Foreign tourists often go around to admire the wondrous architecture, wooden carvings and bronze statues in the temple. From here, you can combine a day trip in Hanoi with a visit to nearby Ba Dinh Square, Ho Chi Minh Mausoleum and the largest freshwater lake – Ho Tay.
Opening time: The temple is open from 8am to 17pm
Entrance fee: 10,000 VND/ per visitor.
4. How to get Quan Thanh temple
Located at the corner of Thanh Nien Street and Quan Thanh Street, near West Lake and Truc Bach Lake, Quan Thanh temple is easily seen from afar. You could walk to Quan Thanh Temple from Ho Chi Minh Mausoleum or Tran Quoc Pagoda or Hanoi citadel…please note with tour guide to stop at this interesting place.