Top Night Markets in Vietnam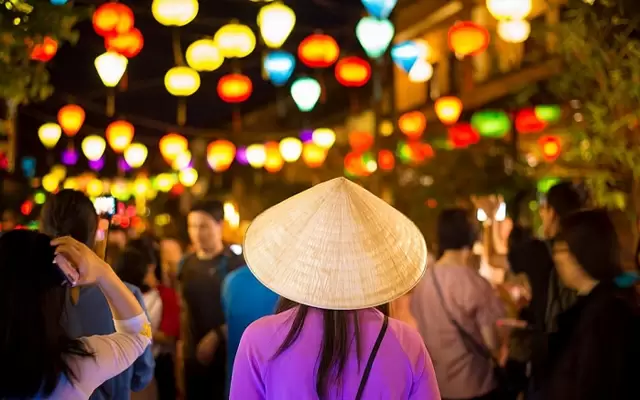 Night markets are one of the best ways to experience the authentic and lively atmosphere of Vietnam. They are usually open from dusk till midnight, offering a variety of products and services for locals and tourists alike. You can find everything from clothes, accessories, souvenirs, handicrafts, to street food, drinks, entertainment, and more. Night markets are also great places to mingle with the friendly and hospitable Vietnamese people, who are always ready to chat and bargain with you. In this article, we will introduce you to some of the top night markets in Vietnam, from north to south. You will learn about their locations, opening hours, specialties, and tips for visiting them. So read on and get ready to explore these amazing night markets in Vietnam.
Night markets in Vietnam are the ideal places for those who want to explore the daily lives of the local residents. If day markets are more trading oriented, night markets are objectively organized to serve tourism-oriented purposes, such as leisure strolling, street food sampling and local souvenir shopping. Joining in any night market throughout Vietnam, visitors can expect to get exotic, vibrant and bustling sceneries.
Now it's time to take a look at our list of Vietnam's best night markets from North to South to discover the lively and unique culture of the Vietnamese.
1. Sapa Night Market, Sapa
Every weekend, tourists coming to Sapa Night Market will be impressed by lively colors of many selling booths set up by H'Mong and Red Dao people – two of many minor ethnicities in Sapa. The main products can be found in Sapa Night Market are handicraft products representing different ethnic cultures. They are brocade fabrics, goat skin drums, panpipes, flutes, and meticulously crafted silver copper products.
"Barbeque Street" located next to the Night Market offers a variety of exotic local food grilling over the flaming hot charcoal. The heaven of barbeque offers grilled pork skewers, grilled bacon, quail eggs, chicken wings and feet, grilled beef wrapped in kale, sliced beef with mushrooms and salmon sausage. It's amazing experience to taste these delicious hot barbecue grills in the cold nights of Sapa.
Location: N1 Street, near Sapa cultural market, easily reached from Sapa Stone Church.
Opening hours: 4 PM – 10 PM on weekend (Fridays, Saturdays, Sundays).
2. Hanoi's Old Quarter Weekend Night Market, Hanoi
On every weekend's night, the space from Hang Dao Street (opposite to Dong Kinh Nghia Thuc Square) to Dong Xuan Market is blocked off to vehicles, which creates a long walking road of nearly 3 km. In the center of these walking streets, local vendors set up a line of tents to showcase their selling products. There are nearly 4,000 stalls with a variety of categories and items ranging from clothes, toys, souvenirs to crafts, fine arts, food and more. These items are displayed under the bright lights, which makes them more sparkling and get more attention from visitors.
It would be a loss if not mentioning about local cuisine while in Hanoi. Being in Hanoi Old Quarter's night market, tourists can choose many dishes from pure Vietnamese to popular Korean or Asian dishes. Due to the limited spaces in this densely populated residential area, almost street food stalls offers take away services so that tourists can easily buy these grab and go snacks.
Often in Saturday nights, there are live performances or different artworks being demonstrated, which makes the atmosphere around the night market more relaxing and lively. They can be traditional folk arts such as Cheo, Ca Tru, Hat Xam, Quan Ho; or modern music performances attracts thousands of visitors coming to Hanoi Old Quarter.
Location: from Hang Dao Street to Dong Xuan Market, Hoan Kiem, Hanoi.
Opening hours: 6 PM to 11 PM on weekend (Fridays, Saturdays, Sundays).
3. Halong Night Market, Halong City
Located nearby Bai Chay beach, close to the old ferry terminal; Halong night market is a must-go place for souvenirs in Halong City. It opens from 6pm until late night. The market area with more than a hundred stalls, is divided into two floors. The first floor is the space for gifts, postcards, souvenirs. On the second floor, tourists can find many Halong's specialties such as coffee, cashew nuts, cakes, and dried seafood.
The sellers in this market can overprice their products so tourist should try to get some discounts. It is also a fun experience to bargain and get some great deals on the product. In addition, there are many vendors selling food, offering opportunities to sample the local cuisine while shopping alongside the residents of Halong.
Location: near Bai Chay beach, close to the old ferry terminal.
Opening hours: Daily from 6 PM to 12 PM.
4. Hoian Night Market, Hoian
Hoian Night Market is located along Nguyen Hoang Street, stretching about 300m wide with about 50 stalls. Visiting this night market, tourists can see a variety of local specialties such as clay pots and pottery products from Thanh Ha pottery village, beautiful clothes and silk products, jewelry and accessories, and colorful lanterns. Sparkling lanterns and elaborate handicrafts galleries creates an amazing atmosphere which only can be found in Hoian Night Market.
If tourists feel tired of strolling around the market, they can stop at small street food stalls to enjoy tasty local dishes, such as fried pancake (banh xeo), Vietnamese baguette (banh mi), Central styled noddle (mi Quang). If you seek for a proper meal, there are nearby restaurants with upstairs terrace, which offer a breathtaking view of Hoian Night Market and Thu Bon River.
Location: Nguyen Hoang Street, Hoian Ancient Town.
Opening hours: Daily from 5 PM to 11 PM.
5. Dalat Night Market, Dalat
Dalat Night Market has its local name as "Chợ Âm Phủ" – translated into English as "The Hell Market". This special name originated from the time when there was no lightning system in this area. Therefore, late night street vendors gathering along the stairs from the Hoa Binh area to Dalat market had to do their work in the dark night. In contrast with its horror name, Am Phu Night Market nowadays brings an extremely bustling atmosphere and become a must see place in the city. Coming here from 6 PM, visitors can see full of items from clothing, fabrics, souvenirs to countless delicious late-night dishes to savor. In Dalat Night Market, tourists can find many local specialties to take home, such as: dried and candied fruits, strawberry preserves, coffee, green and artichoke tea, local wine, dried venison, orchids, strawberries, avocados, and other fresh produce.
Being known as a central highland city with cool weather year-round, night time is the ideal period for sweater-clad tourists to seek for warm foodies. Local food stalls have wide choices on the menu: warm fresh soy-milk and artichoke tea, sweet tofu in ginger sauce, boiled corn, grilled sweet potatoes, grilled squid, skewers, chicken wings, grilled chicken drumsticks and the grilled rice paper – locally known as "Vietnamese styled pizza". Just mingle yourselves in the middle of crowds by taking out any available plastic chair to enjoy above simple but delicious delicacies, regardless of surrounding strangers.
Location: The main axis of Nguyen Thi Minh Khai Street, Dalat.
Opening hours: Daily from 6-7 PM to 12 AM.
6. Ben Thanh Night Market, Ho Chi Minh City
Ben Thanh Market has long been a symbol of Ho Chi Minh City because it stands in parallel to the city's history. If tourists have not enough time to visit Ben Thanh Market in day time, just try to take a stroll along this market at night time. Ben Thanh Market at night can be described as the miniature Saigon, where tourists can experience fully the local life and food culture.
From 6 PM, two streets at the West and the East gates of Ben Thanh Market are closed for transportation. The night vendors set up their tents and display selling items in the most attractive way to get as much attention from tourists as possible. Wandering around the market, visitors can see a wide range of items for purchase, such as clothing, handbags, and handmade souvenirs.
For some persons, they come to Ben Thanh Night Market not to buy and sell but sometimes to immerse themselves in the bustling atmosphere, crowded in the busy streets of this modern metropolis.
Moreover, tourists come to Ben Thanh Night Market because they want to taste mouth-watering local dishes in night food courts around the perimeter of the market. These food courts create a vibrant street side scene filling the air with the scents of wok-fried noodles, barbecued fish and meats. The most appealing thing about eating at Ben Thanh Night Market is that tourists can observe the chef cooking in front of them, which can awake all of their senses when enjoying the food.
Location: East Gate (Phan Boi Chau Street) and West Gate (Phan Chu Trinh Street) of Ben Thanh Market, Ho Chi Minh City.
Opening hours: Daily from 6 PM to 12 AM.
7. Tay Do Night Market, Can Tho
Tay Do Night Market is organized on the base of Can Tho Market. Visiting Tay Do Night Market, tourists will feel the harmonious combination between the southern style architecture and the surrounding landscapes. The market is divided into well-organized selling booths and spacious aisles to ensure that visitors can travel and access their preferred products easily. Typical products are sold in this market are extremely diverse, from fresh fruit to dried seafood, or clothes and handicrafts. This market is really a paradise for snacking gourmets in Can Tho. Being there, tourists can find a wide variety of fresh fruits such as jackfruit, durian, mango and coconut. Aside from tropical fruits, visitors can try other local specialties and other Asian delicacies.
If tourists have not much time in Mekong Delta, they are highly recommended to take a stroll around Tay Do Night Market because it is considered as the miniature Mekong Delta with the rustic and simply living conditions of residents in the downstream of the famous Mekong River.
Location: Can Tho Market – Phan Boi Chau Street – Phan Chu Trinh Street, Ninh Kieu District, Can Tho.
Opening hours: Daily from 5 PM to 11 PM.
8. Phu Quoc Night Market, Phu Quoc
Located right next to the romantic Duong Dong River and near Dinh Cau Temple, Phu Quoc Night Market is currently a popular nightlife spot for both locals and foreign tourists. From 4 PM, Bach Dang Street and parts of Ly Tu Trong – Nguyen Trai – Le Loi Streets are closed to offer a pedestrian-friendly atmosphere for all travelers. There are many handicrafts, chains, bracelets, rings… made from pearls or natural stones found on this island. Besides choosing local souvenirs for friends and family at home, tourists hang out around this night market to look for fresh seafood at reasonable rates. Tourists will find hundreds of seafood stalls here. Sea creatures are kept alive in separated glass banks with eye-catching display styles. The chosen seafood will be prepared, cooked in front of culinary customers.
Tourists are suggested to stay at accommodation nearby Bach Dang Night Market to enjoy the nightlife of Phu Quoc Island at their most convenience.

Location: Bach Dang Street & parts of Ly Tu Trong – Nguyen Trai – Le Loi Streets.
Opening hours: Daily from 4 PM to 11 PM.
Useful Tips for Travelers
• Night markets listed above are in famous tourist attractions for both locals and foreigners, so be ready and prepared to mingle in such a big crowd.
• Visitors should also be wary of pickpockets and carefully keep an eye on valuable properties.
• Some "street children or persons" may approach and beg you for small bills, and it is up to you to give them or not.
• Be prepared to bargain for a discount at around 30 – 50% of the first offered price.
• Foreigners should go with at least a local to deal with local street vendors.
Night markets in Vietnam should be on every traveler's must see list because they will truly present multitude views of Vietnamese aspects. Please feel free to ask our travel consultants for more information or tour guides to take you to any of these above night markets to discover our country's nightlife and practice bargaining skills to bring home some souvenirs for your beloved ones