Panoramic View of Quang Ngai's Seaweed Forest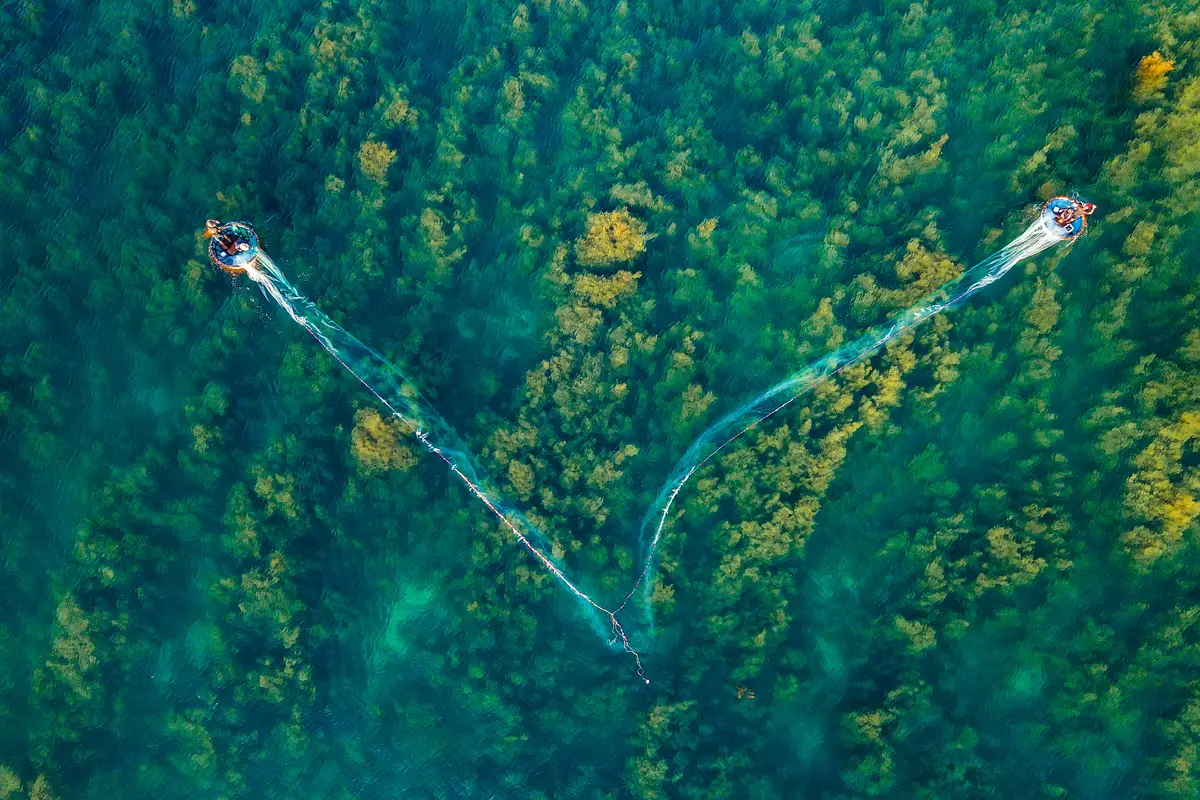 These below lively photos were taken by a drone, which captured local people catching fishes on seaweed forest in Binh Chau Commune, Binh Son District.
Binh Chau is one of the well-known coastal communes in Quang Ngai with hundreds of offshore fishing boats. Near the coast, the aquatic ecosystem is rich, with abundant seafood once recorded by the French in history.
In addition, Sa Ky Port in Binh Chau is also the gateway to Ly Son Island, a famous tourist island of the country. There, the Ba Lang An lighthouse is located at the easternmost point of Quang Ngai Province, where the mainland is closest to Ly Son Island.
From June to August, fishermen ride basket boats to collect seaweed, squid and orcas. People make netting in the V-shape when two bamboo basket boats are moving together to catch squid as you see the below photo.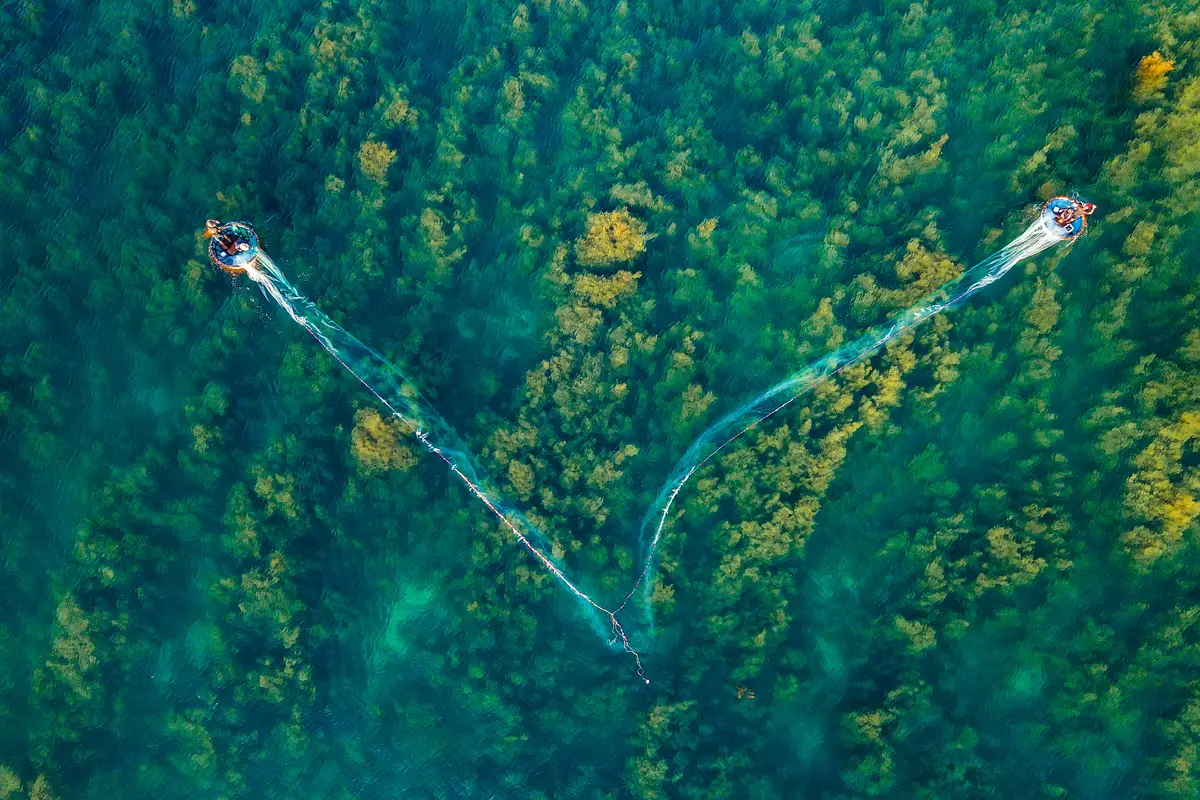 After pushing the net into the sea, fishermen will use a stick (bamboo pole) to hit on surface of water. It makes sound and noise that fishes and squid will be scary and they will swim into the V-shaped net area.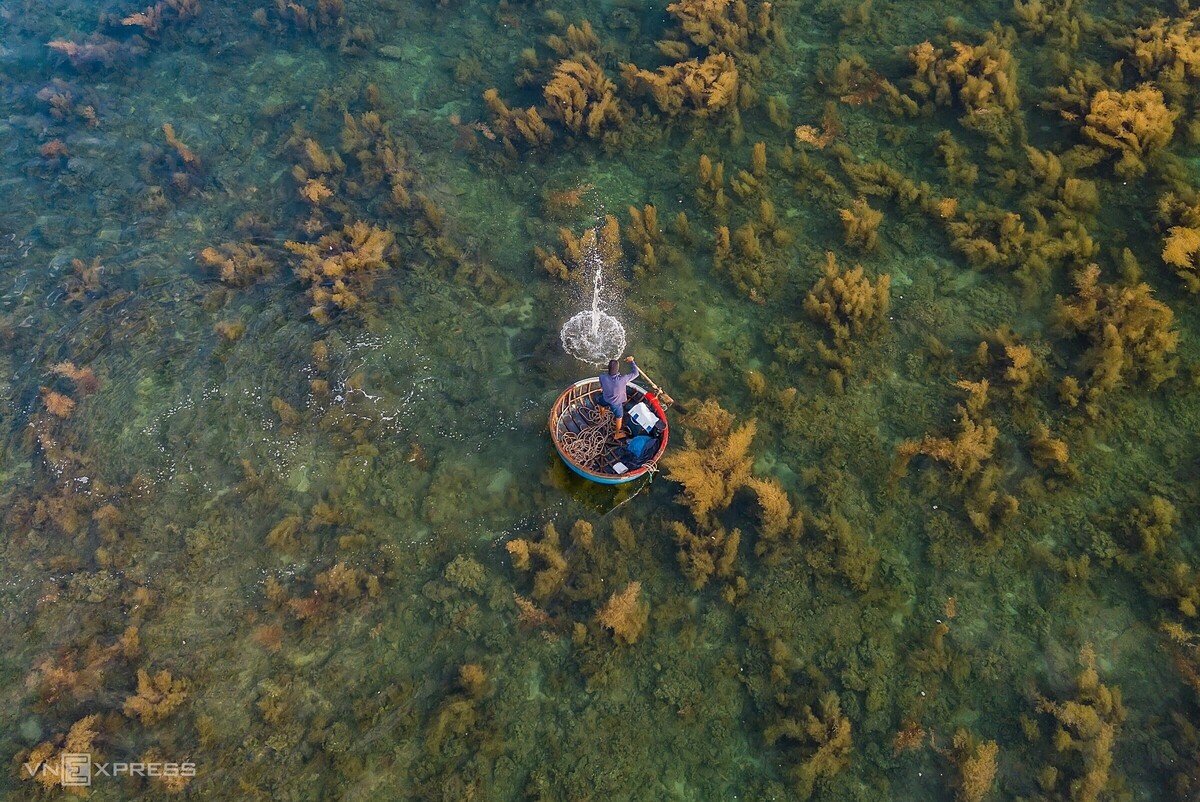 Then fishermen will jump into the sea to catch fishes in the middle of the seaweed forest.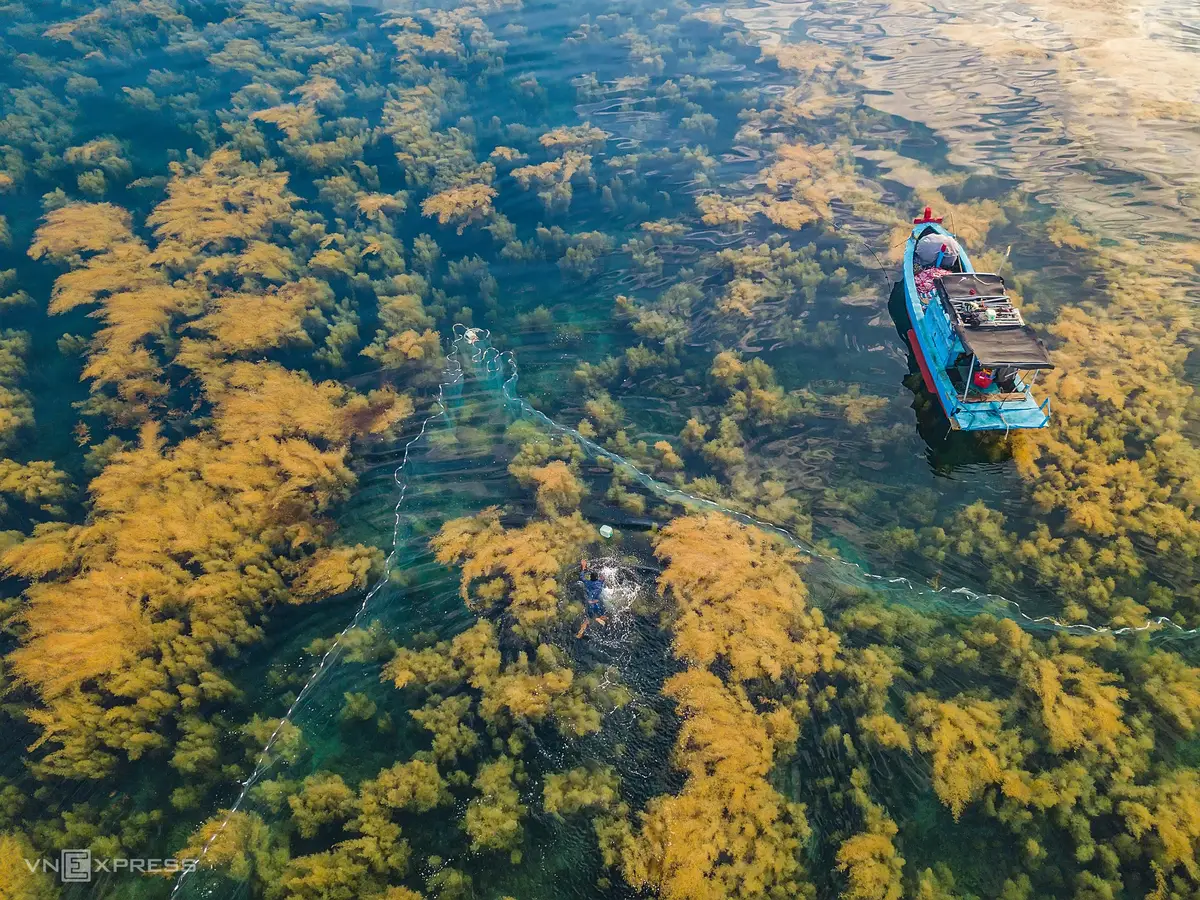 In the photo, a couple in Chau Thuan Bien Village are pushing their net on a layer of green seaweed.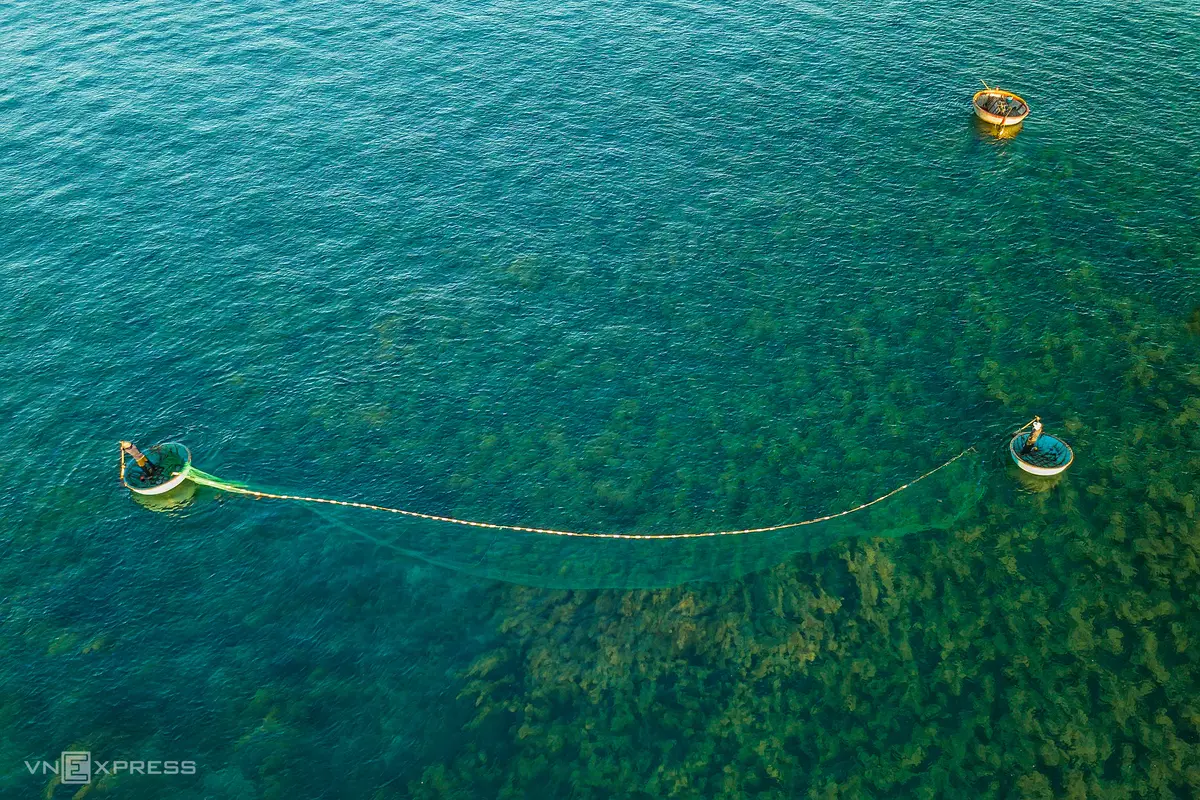 Meanwhile, another group of four people on two baskets are catching squid.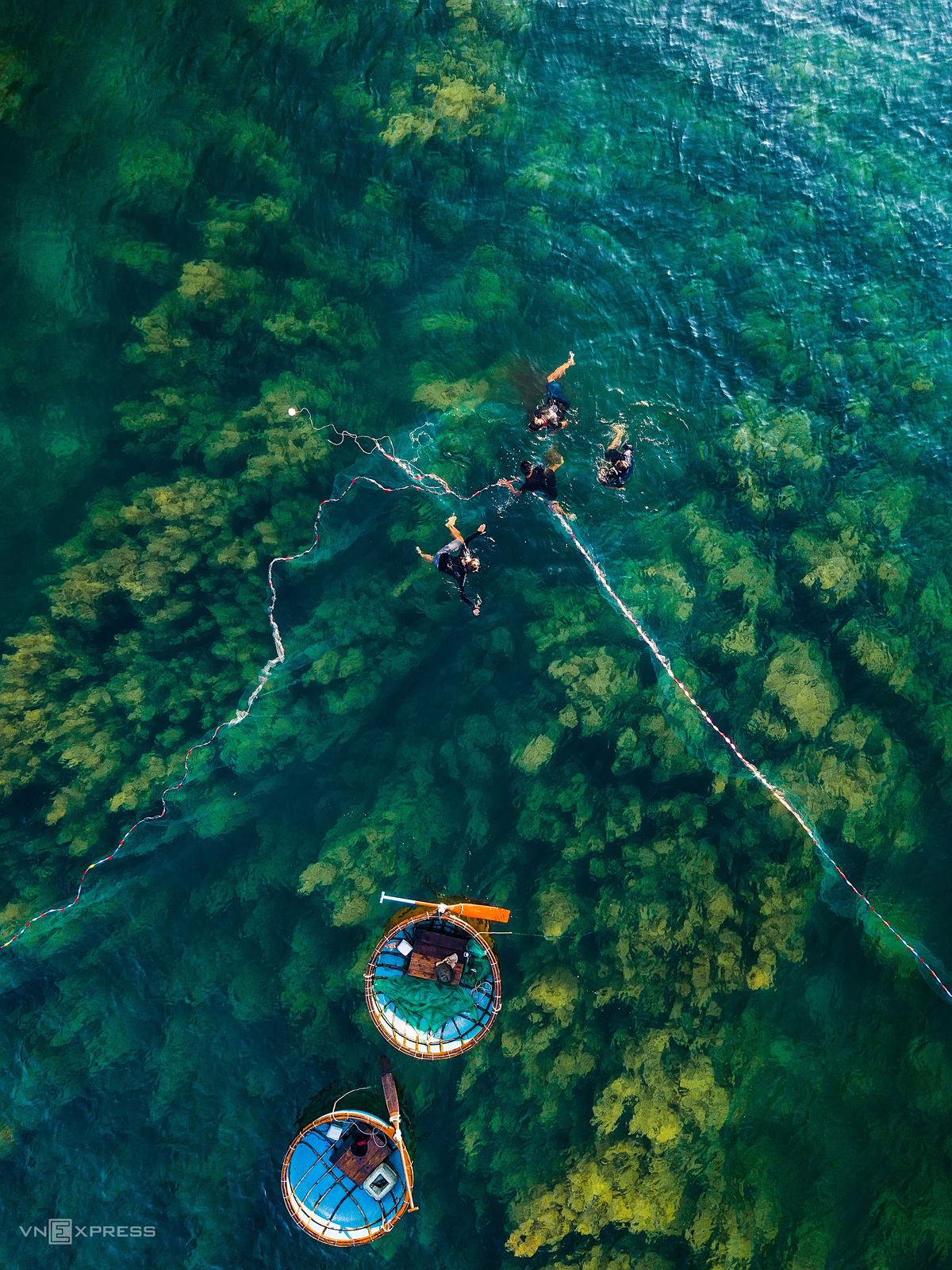 A man is collecting his net for the next squid trap.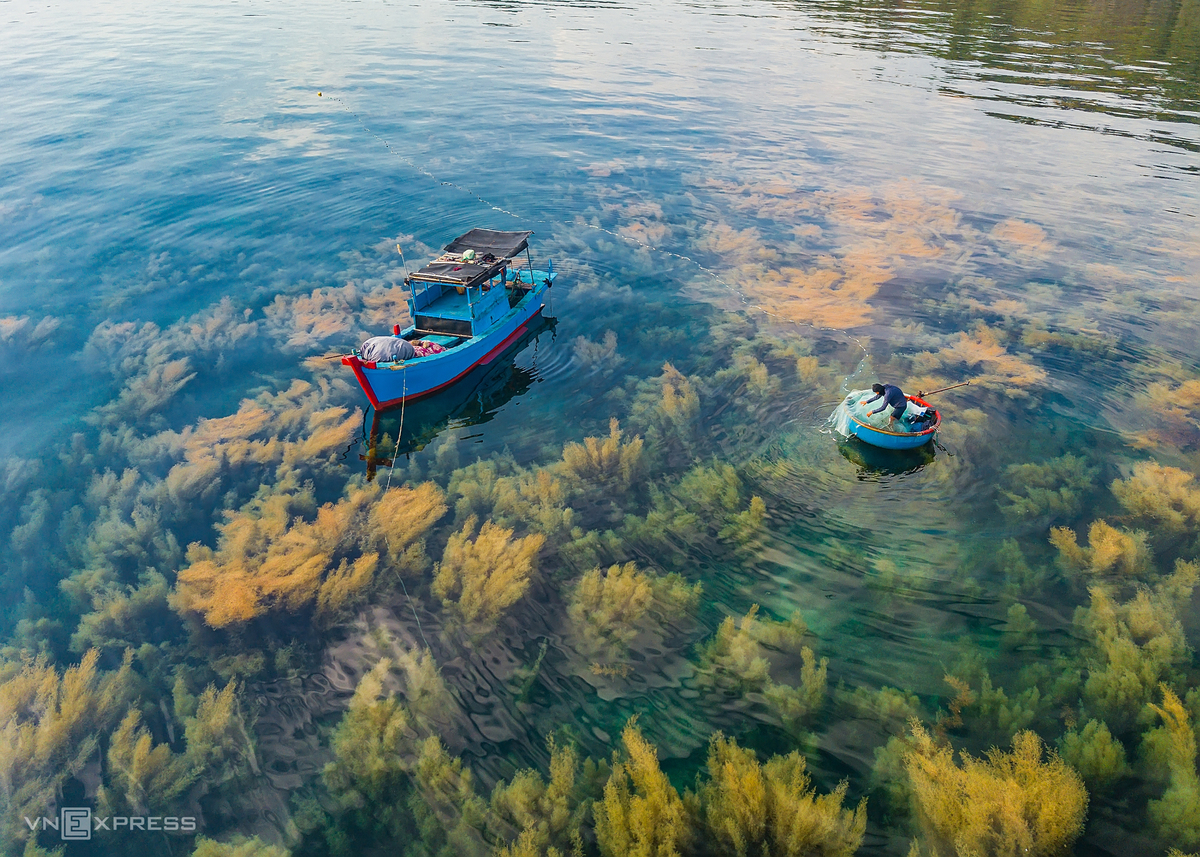 In addition to fishing, local people also collect seaweed. The seaweed harvesting season often starts in June so that the seaweed and other living organisms in the algae have enough time to birth and grow.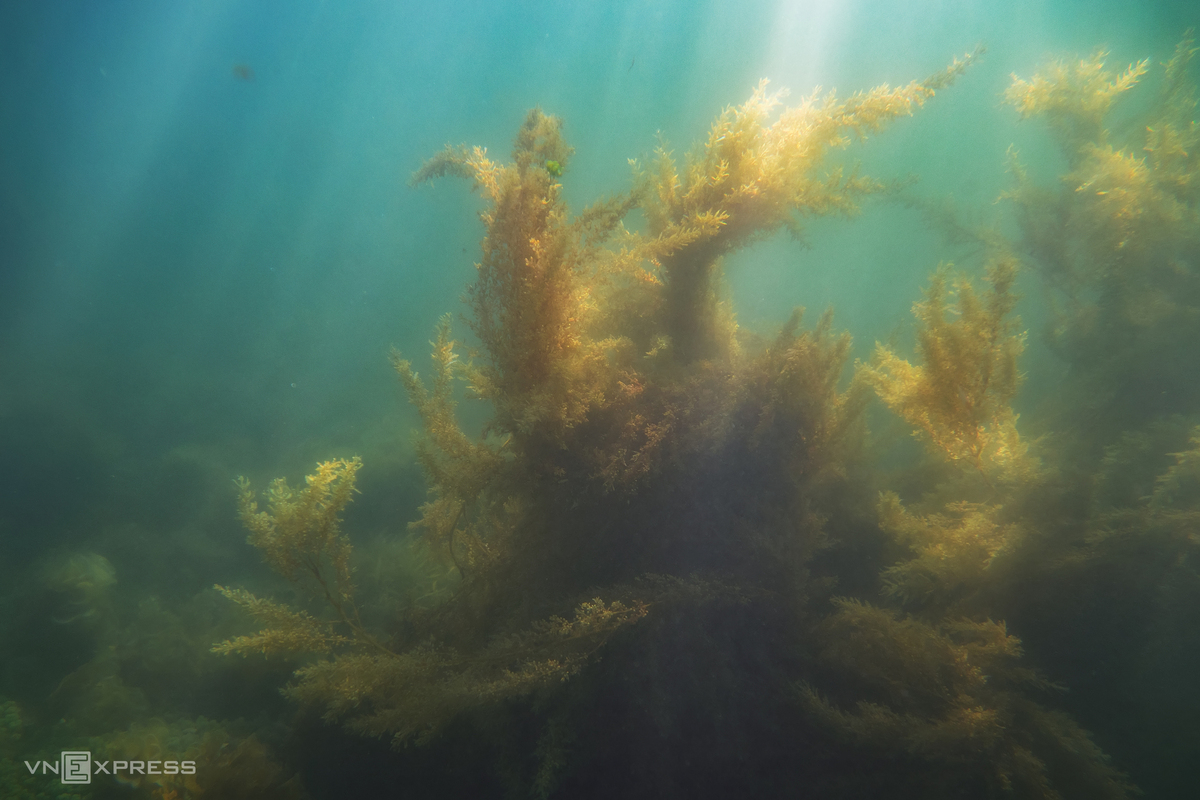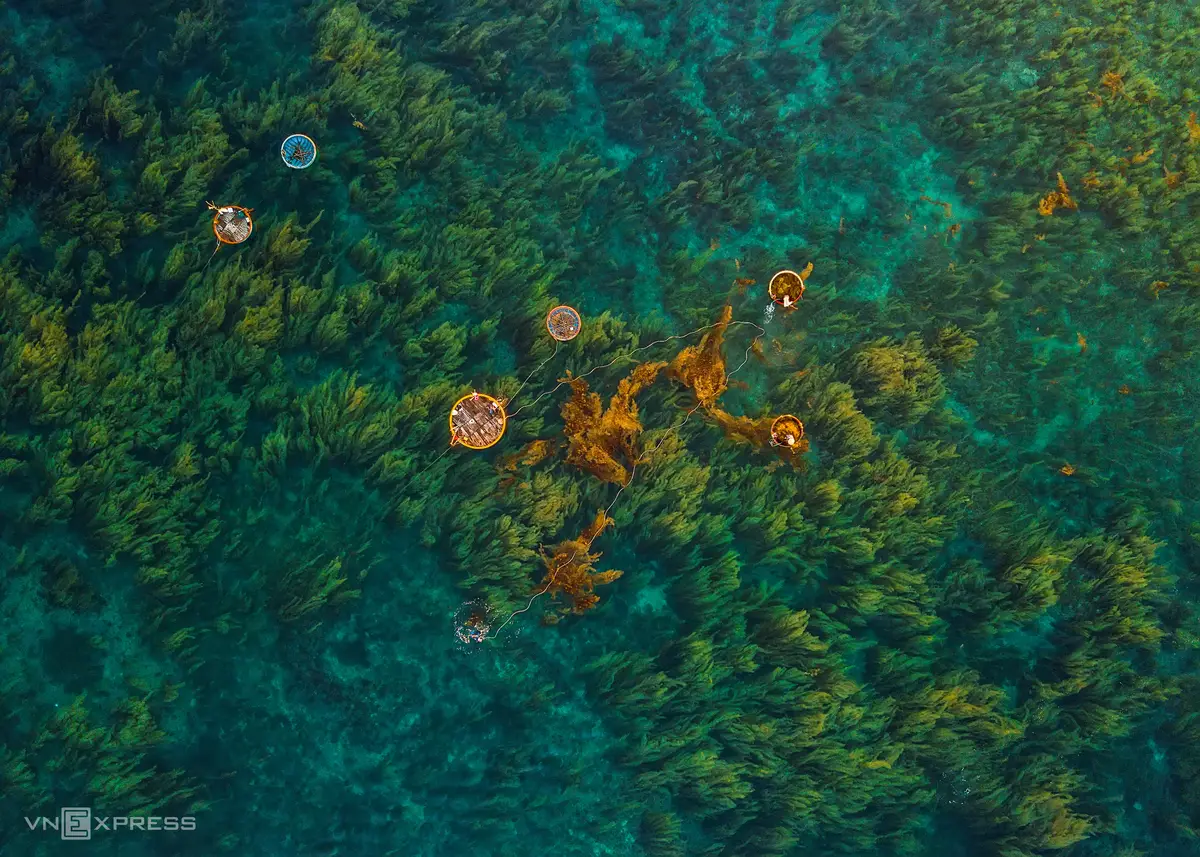 Before cutting, people hang nets surrounding them in order to keep the seaweed not drift away. One kilogram of seaweed costs 5,000 VND. Fishermen can earn about 150,000 – 200,000 VND/ day as a result of work. The view from above of these basket boats looks like a scene in a cartoon.
(Photo credit: VNExpress)