Sapa Travel Maps
Sapa Travel Maps: Top 11 Things To Do & Must See Attractions in Sapa. Make sure to visit as many of these attractions in Sapa as possible because they all offer entertainment, beauty and education at different turns.
You will never be stuck for something to do in Sapa, where ancient and proudly preserved Vietnamese culture is felt most keenly by visitors, and progress wrestles with tradition in different districts of the town. The whole area of Sapa in Lao Cai has lots of trekking routes and small roads, it is not possible to mark this routes in this tourist map. In this map you will find the most visited places and routes and that is enough for basic orientation. If you want to visit another hidden or not tourist places it is good to have a local guide, we recommend a local ethnic Hmong girl, they know Sapa and area and they live there. They offer also a local homestay in the nearby villages, eg. Ta Van, Ta Phin, Thanh Kim, Lao Chai… If you want to explore nearby villages in Sapa area we recommend to rent a motorbike.
Enjoy our list of Top 11 Things to Do in Sapa below.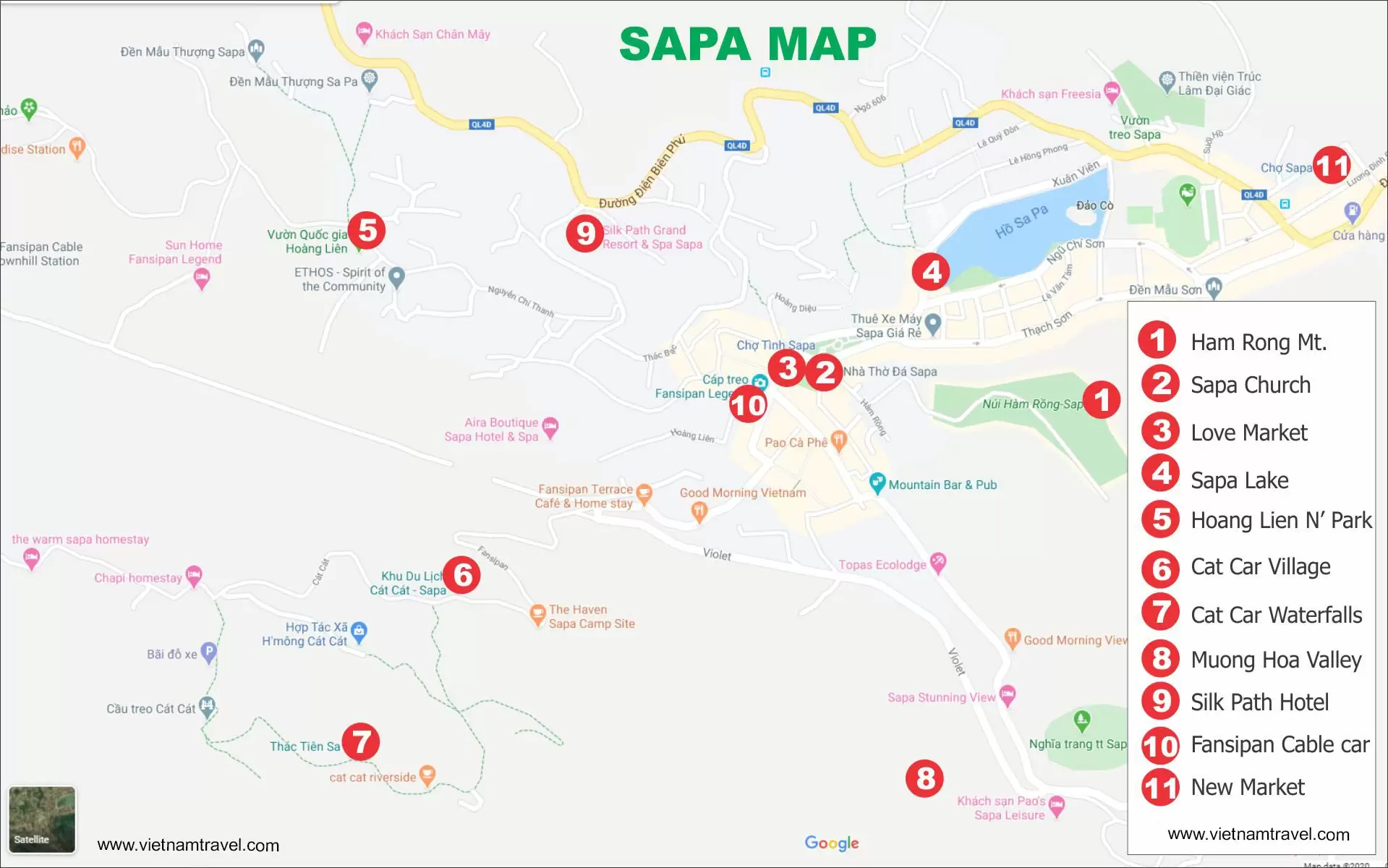 1, Ham Rong Mountain
2, Sapa Church
3, Love Market
4, Sapa Lake
5, Hoang Lien National Park
6, Cat Cat Village
7, Cat Cat Waterfall
8, Muong Hoa Valley
9, Silkpath hotel
10, Fansipan Cable Car
11, New Market
Read more: Things to do in Sapa