The 10 Best Things to Do in Saigon at Night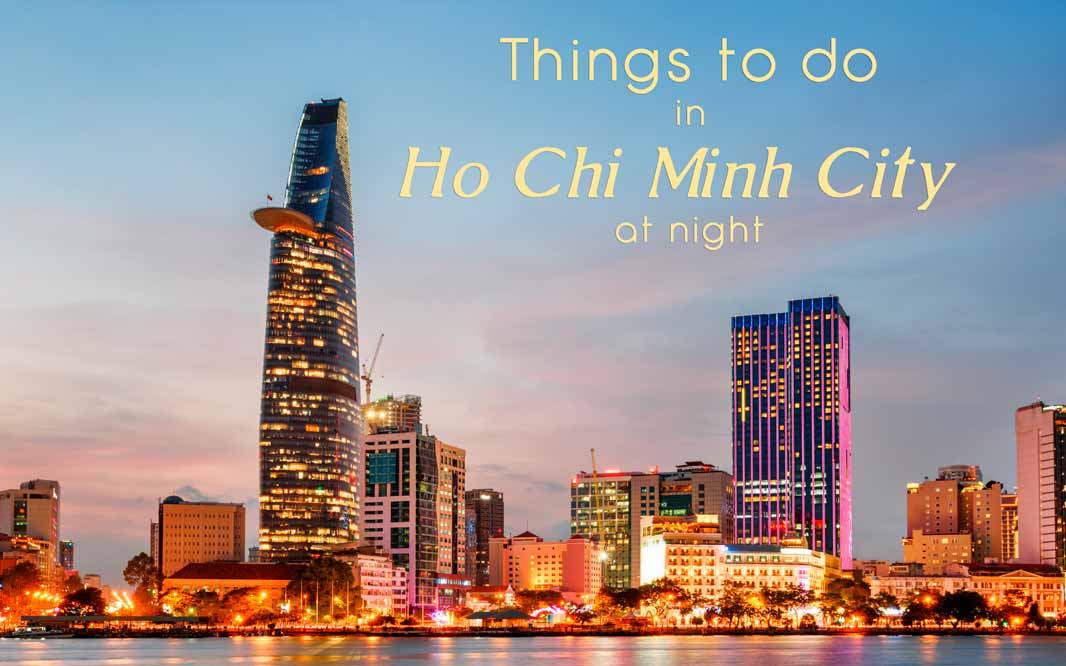 Saigon is the most cosmopolitan city in Vietnam. Not only is the culinary paradise with a variety of cultures from all regions of Vietnam gathered here, but Saigon is also known as "the sleepless city" because of the noise and excitement all day and night. So where do we go to enjoy a truly night of Saigon? Let's take a look at famous places below.
There are 2 styles for you. If you are a popular person and love the street ambiance, look through the following locations:
1. BEN THANH STREET FOOD MARKET
It is a combination of eating and drinking with hundreds of dishes from Western dishes to Vietnamese dishes, from main dish to snacks, enough to eat from day to night without boredom. Each food counter has its own design makes it easy for travelers to choose their own favorite food. The space is very open, suitable for those who would like to eat and chat while enjoying the outdoor atmosphere. There is live music on Tuesday and Saturday evening.
My comments:
– Pretty good cooking and good performance.
– Great location, right in the center of Saigon with lots of space
– The price is slightly higher than the general price level of Saigon.
– Motorbike Parking fee: 10,000 VND which equal to 40 cents
* Address: 26 – 28 – 30 Thu Khoa Huan, Ben Thanh Ward, District 1
Opening time: 9.00 – 23.00
Rate: 7/10 (In which 10 is excellent and 1 is bad)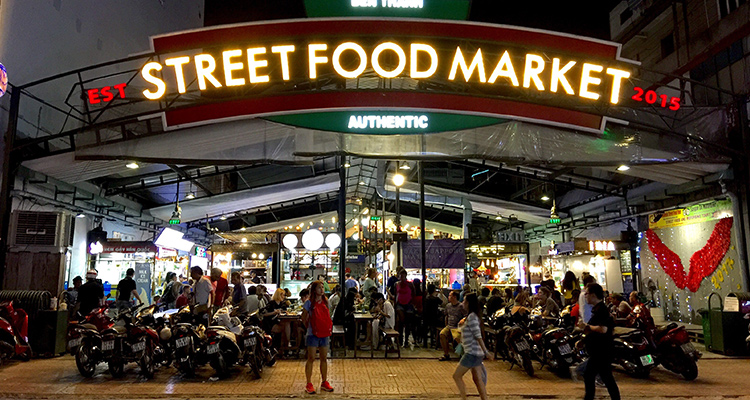 2. NGUYEN HUE WALKING STREET
The 670m long street is located in the middle of the city center which is famous for the name of "flower street", the two sides of the street are full of cafes, restaurants, commercial centers. It is a noisy place once Saigon lights up. Visitors can walk around on foot, or see street art performances by art-loving youth groups, or find a nice view cafes that can see the road from above, or also can enjoy the famous curb snacks.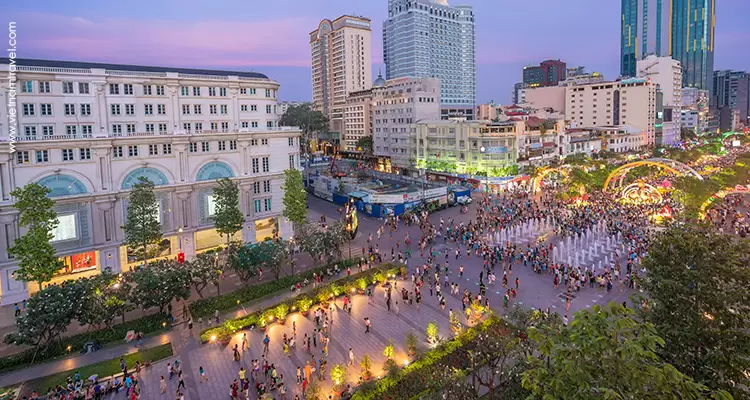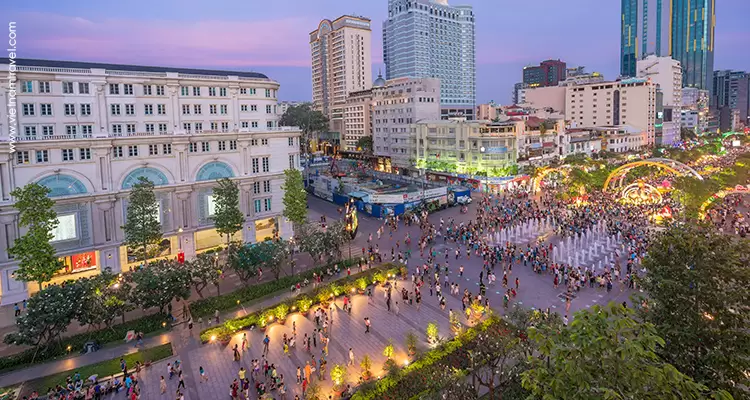 My comments:
– Coffee shop: Saigon ơi, She Terrace, Time Coffee & Foods.
– Street food: Eat me icer-cream, Meatfresh sweet gruel, mulberry smoothies,…
* Address: Nguyen Hue, Ben Nghe Ward, District 1.
Rate: 8/10.
3.LAKE OF TURTLE
Located in the heart of the city center, Turtle Lake is the place where young people come here to sightseeing and chat until late. This is also a culinary paradise with lots of famous snacks such as mixed rice paper, mango shake, fried corn, smoothies, grilled sweet potatoes, … Just buy a favorite snack, a cup of peach tea or lemon tea and take a seat, then you can watching the streets while chatting with your friends.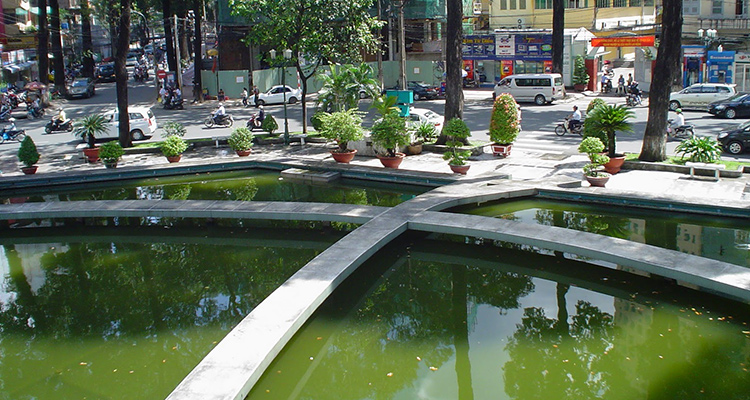 My comments:
– Prices of drinks and snacks: 20,000 vnd – 55,000 VND ( 1-3 dollars)
– Parking is allowed until 23.00
* Address: International construction site, District 3.
Rate: 8/10.
4. BUI VIEN WALKING STREET
If you want to rock and chill but do not want to narrow yourself in the space of pubs & bars, then Bui Vien is a great choice for you. Hundreds of bars & pubs are on this street and bustling nightlife are attractions of Bui Vien Walking Street.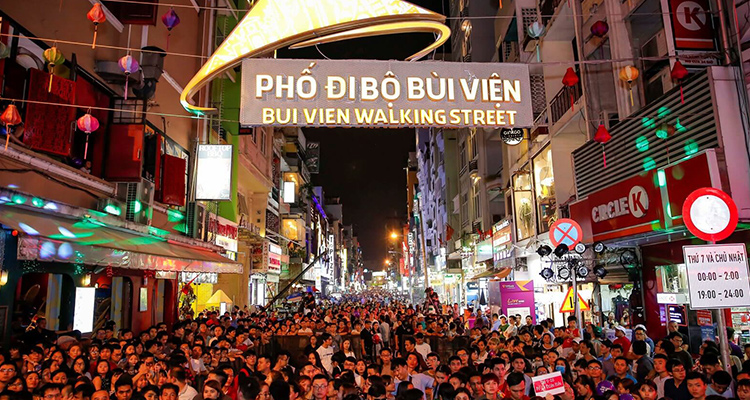 * Address: Bui Vien, Pham Ngu Lao Ward, District 1.
Rate: 8.5/10.
If you are a fan of pub & bar and wines, you want to enjoy drinks and chil in luxury atmosphere, here are some bars in Saigon that you must try:
1. SAIGON OUTCAST
If you like art, you can't ignore Saigon Outcast – Saigon Outcast's creative space is a multi-color entertainment venue for everyone. You can participate in entertainment games, find favorite corners to chat with friends, soak up the party and immerse in the artistic world of yourself.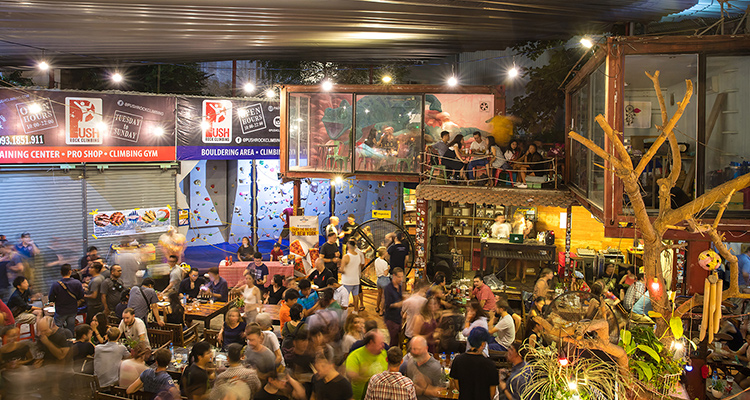 The next event at Saigon Outcast:
– Saigon Burger Festival 2019 on March 23rd
– Saigon is Burning: ALL STARS 2 ‑ Drag for All on March 30th
* Address: 188/1 Nguyen Van Huong, Thao Dien Ward, District 2
Opening time: 8.00 – 22.00
Prices: 6- 22 Dollars
Rate: 8/10.
2. SAIGON SKYDECK – THE WORLD OF HEINEKEN
Dominating from the 58-60 floor of Bitexco Tower – the most luxurious space in Saigon, The world of Heineken will bring you into Heineken's world from the history of the early days to create a brand to master brewing process and enjoy Saigon's night from top view with Heineken beer. Each tour about 45 minutes, after that you can chill with your friend.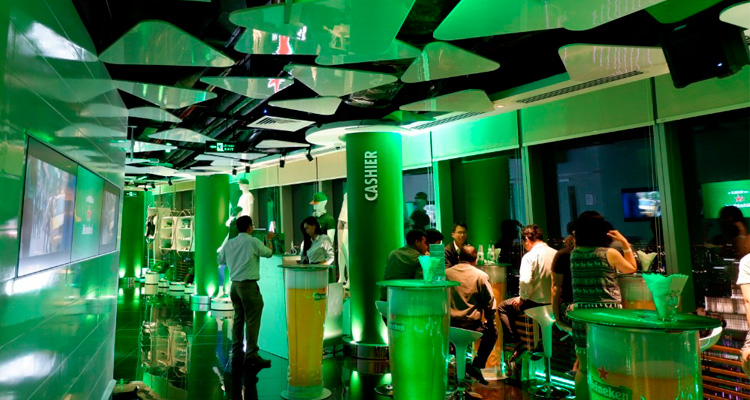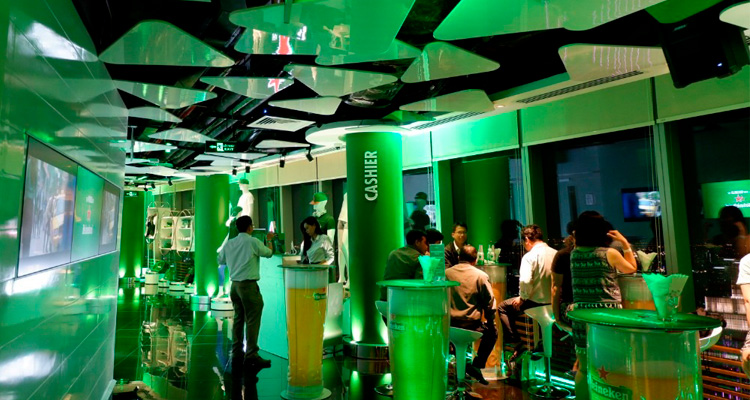 Just only 11 dollars, you can join the perfect experience journey with Heineken.
* Address: 36 Ho Tung Mau, Ben Nghe Ward, District 1.
Opening time of Heineken tour: 15.00 -21.20
Rate: 9/10.
3. ENVY CLUB
Envy is known for its high-class entertainment venues with top-notch music parties, entertaining art performances and especially music nights by topic. It brings together top DJs, singers and dancers so this is truly a high quality club.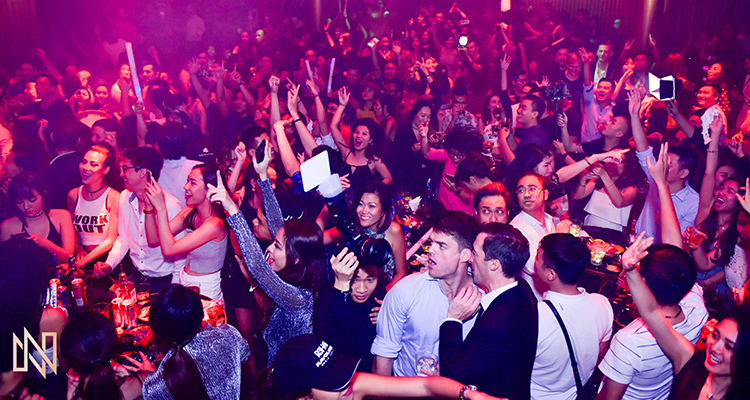 * Address: 74-76 Nam Ki Khoi Nghia, Nguyen Thai Binh Ward, District 1.
Rate: 9/10.
4. GLOW SKYBAR
Glow Skybar is the most luxury and civilized rooftop bar in the heart of Saigon. This place suite for friends gathering and chill in the luxurious atmosphere. Food & Drink is quite expensive but suitable for its space and service quality.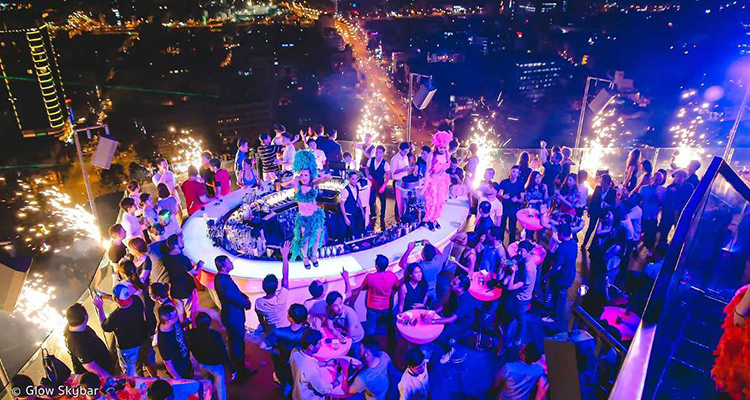 * Address: 93 Nguyen Du, Ben Nghe Ward, District 1.
Rate: 7/10.
5. QUI DINING LOUNGE
QUI include the restaurant and cocktail bar with the extremely luxurious style. Music is mainly tropical and deep house, so it is suitable for those who like light style. The food is highly appreciated made by famous chefs and serving the way of sharing food and pairing food, meaning that the dish is broken down so it can be easily shared with relatives and friends. The menu of ultra-varied cocktails, from classic cocktails to unique cocktails created by QUI's blenders.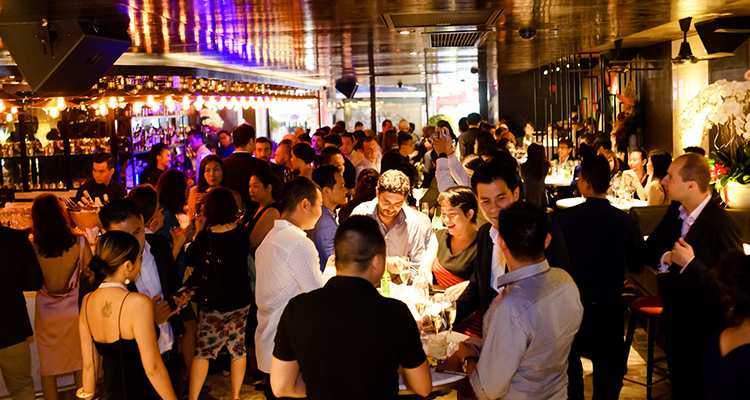 * Address: 22 bis Le Thanh Ton, Ben Nghe Ward, District 1.
Rate: 8/10.

In addition, the bars below are also the ideal place for you:
6. BOHEME
– The most prestigious Pub of Saigon youth.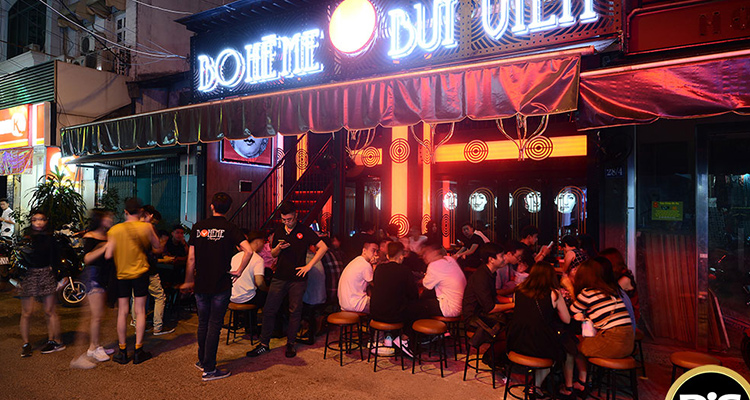 * Address: 28/2A Bui Vien, Pham Ngu Lao Ward, District 1.
Rate: 8/10.
7. SKYXX – GARDEN AND LOUNGE
– New world-class entertainment venues in downtown Saigon.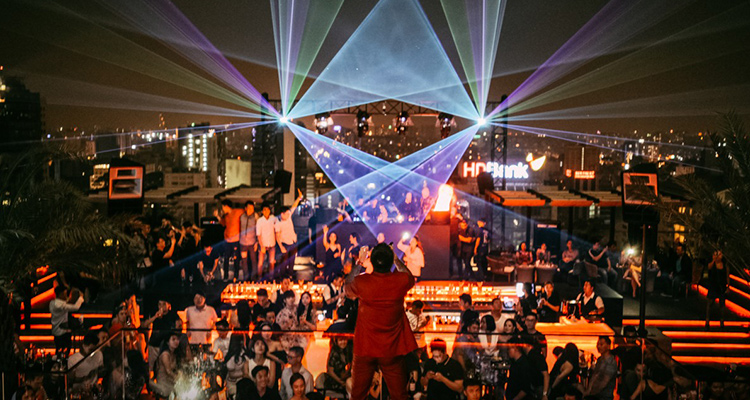 * Address: Level 20, Deutsches Haus, 33 Le Duan, Ben Nghe Ward, District 1.
Rate: 8.5/10.
8. BLANCHY'S LOUNGE
– One of the most beautiful Cocktails Bar in Saigon.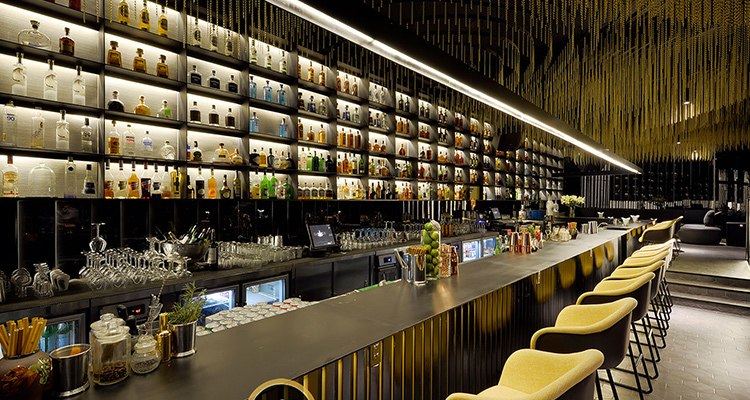 * Address: 95 Hai Ba Trung, Ben Nghe Ward, District 1.
Rate: 7/10.
9. KASHO CLUB
– Entertainment venues with Japanese culture in Saigon.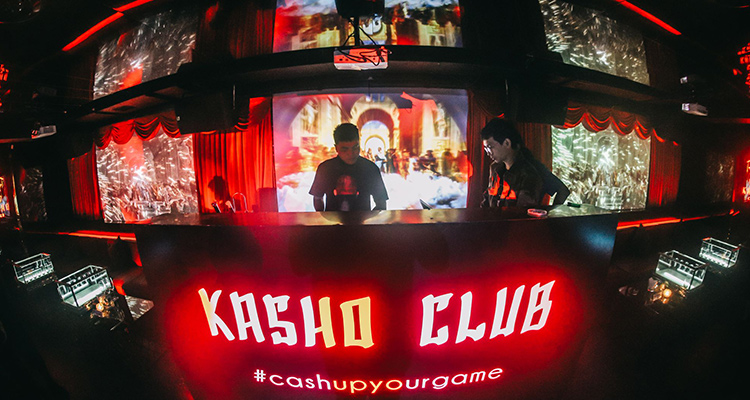 * Address: 99 Nguyen Thi Minh Khai, Pham Ngu Lao Ward, District 1.
Rate: 8.5/10.
10. THE ALLEY50 SAIGON
– The most classy cocktails bar not to be missed.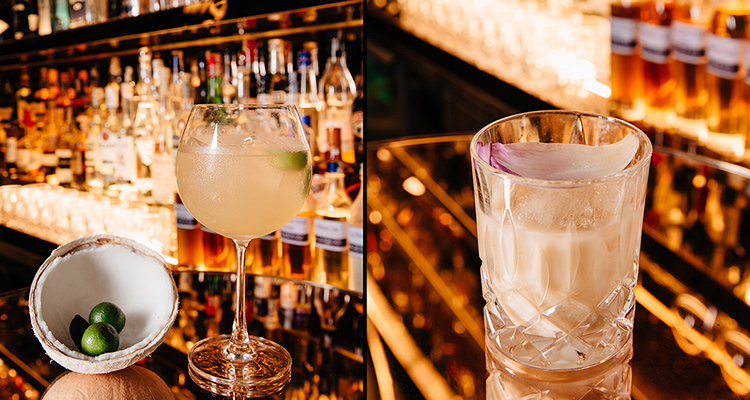 * Address: 49 Mac Thi Buoi, Ben Nghe Ward, District 1.
Rate: 9/10.
There are so much more to do in HCM City at night. Above is my personal recommendation as a local.
Hope you enjoy them and have good time in my city.