Mu Cang Chai, Vietnam
Mu Cang Chai is famous for the terrace rice paddy that best seen during harvest time in Mid of September. 3 days trip is good for Mu Cang Chai from Hanoi.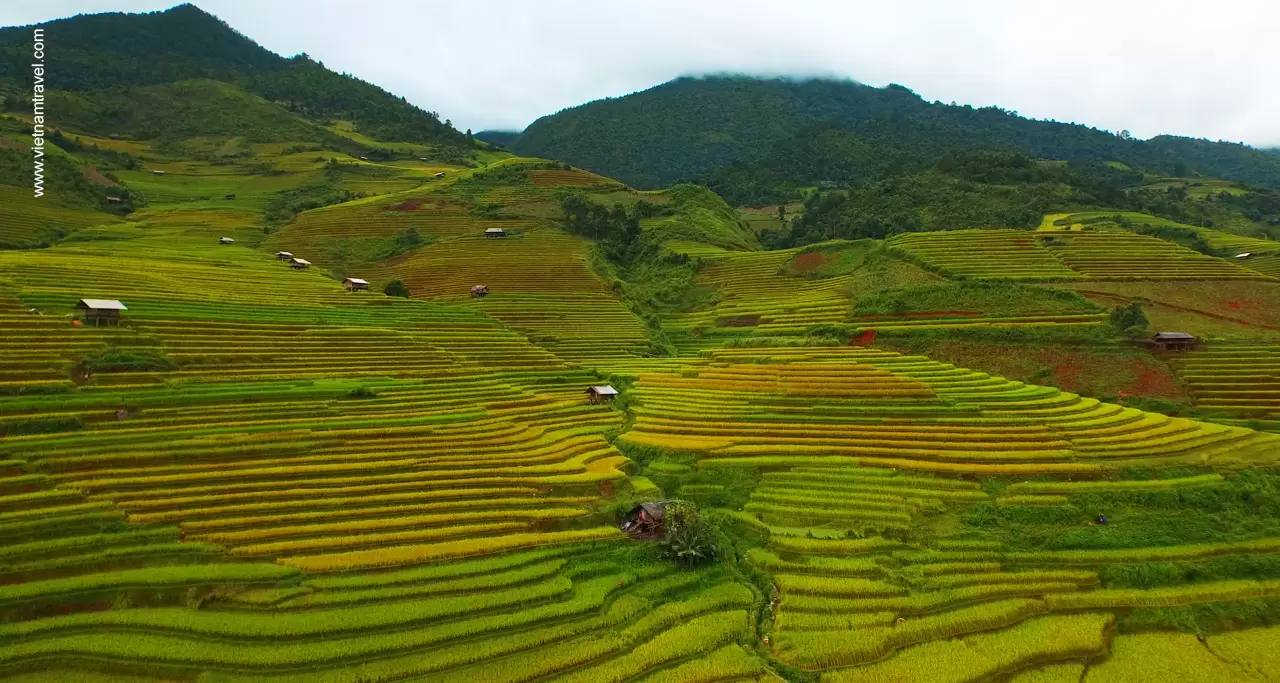 Mu Cang Chai is located 180 kilometers away from Yen Bai city. The only transportation to get there is by road so you could choose either motorbike or private car.
If you choose private car, it take more than 8 hour drive about280km
Public bus from Hanoi to Yen Bai Then another bus Yen Bai to Mu Cang Chai. The route condition is very bad so you have to take about 1 day to arrive by bus.
The best part is the stretch of hazardous roads spreading out for tens kilometers of infinite and primeval landscapes, grandiose ranges of mountains and the peaceful and poetic picture of ethnics' houses covered by terrace fields.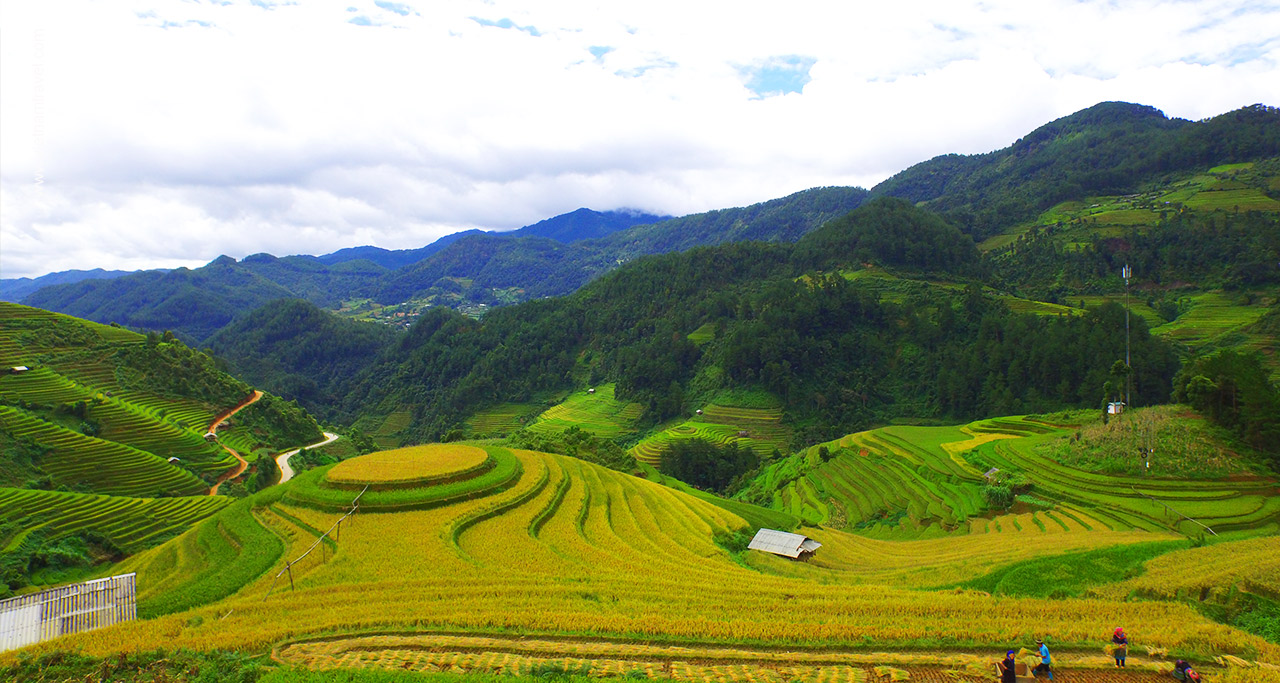 Mu Cang Chai district is home of Hmong (91%), Thai and Kinh tribes. It included 13 communes
To get to Mu Cang Chai district, travelers must go pass through Khau Phạ Pass, which is one of four imposing passes in the Northwest of Vietnam.
Mu Cang Chai Rice Terrace has been recognized as one of the unique landscapes of Vietnam.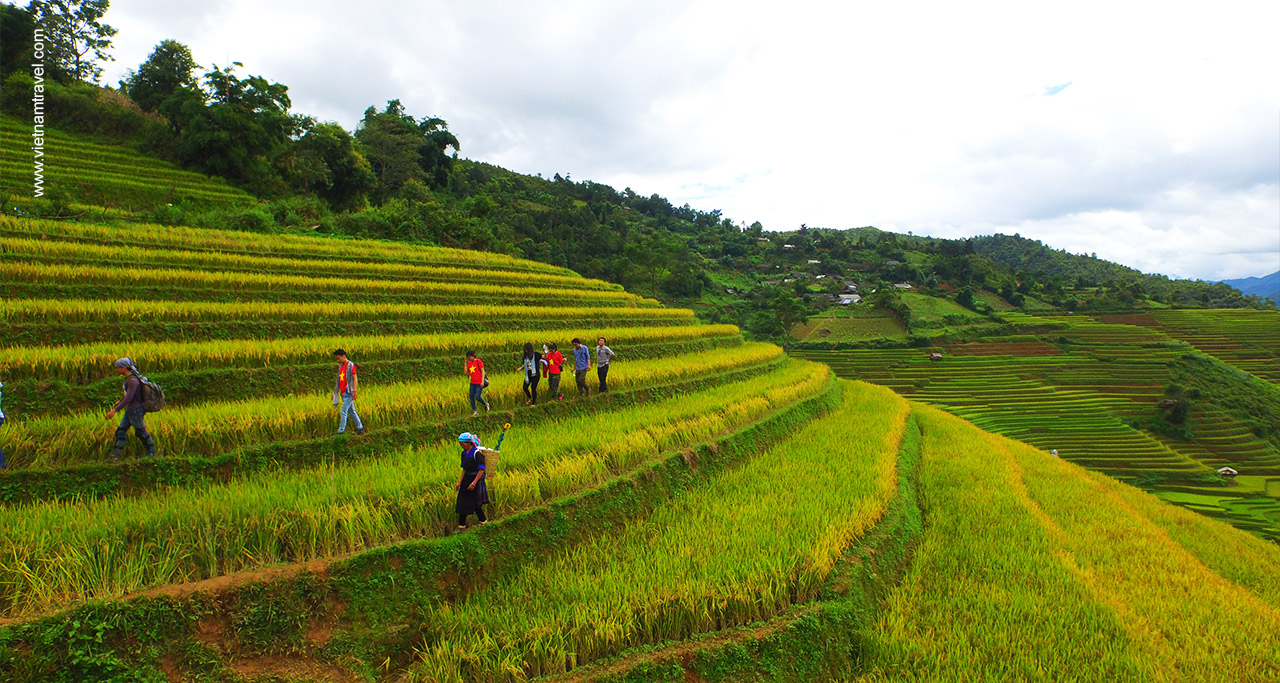 One issue faced by the local people was keeping the water sources on the land and ground for growing rice on the slope of mountain. The Hmong people developed a very special irrigation system to retain water by making the levelling the land on the mountain to create the rice terrace fields. They have not enough of water so there is only 1 rice crop a year.
If you visit Mu Cang Chai during the harvesting time. You would better book a private trip with Vietnam Travel or ask them to reserve accommodation at home stay in Kim Noi Village.
There are only few other choice but they are always fully booked during the Sept ( by their friends and relatives, connections..)
Do Gu Homestay. A great and calm location in the middle of rice field.
Mu Cang Chai Eco Lodge. The homestay is located in a small hill where has many rice fields around.
Hong Minh Guest house, the guesthouse has a bar and on-site dining.