What to Buy in Vietnam: All the Best Vietnamese Souvenirs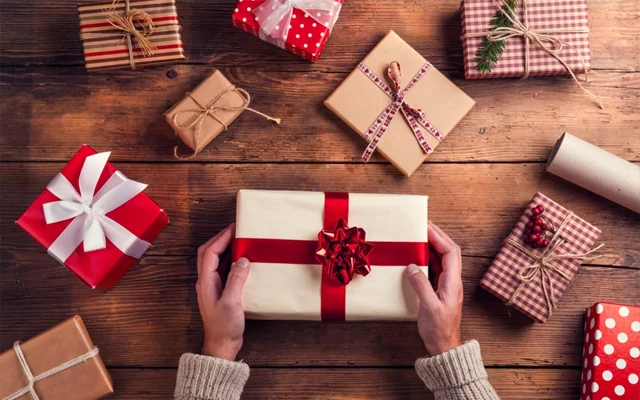 Vietnam boasts a culturally rich country with a beautiful landscape, interesting and complicated history, and hundred traditional handicraft villages. Traveling to Vietnam witness the busy local markets, chaotic bustling streets, a stretch of souvenir stalls, aroma cafe shops. Visiting market in Vietnam is the best way to immerse yourself in local cultures, dragging through the overwhelming streets will all cars, motorbikes, and chaos. How difficult it can be to pick out all the right items for friends and family back home as well as getting them all back in one piece. You may want to stock your luggage with a full load of souvenirs or just something small and practical, which can be used in daily life like some fridge magnets, a lacquer bowl, or touchable stuff to bring back amazing memories. This guide is giving you 10 most popular souvenirs from Vietnam that worth to bring home for yourself and your loved ones. Useful information, where to buy, what to expect to pay, tips, and what to avoid.
10 best things to buy in Vietnam

1. Coffee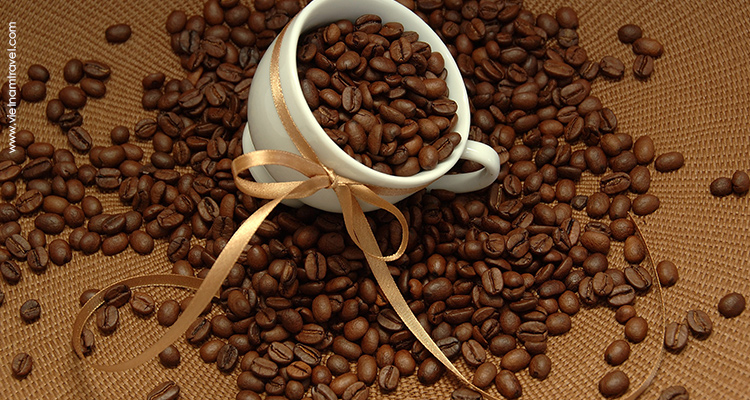 Vietnam has become the second-largest coffee exporter in the world only after giant Brazil. Set your foot in Vietnam, picking the best coffee bean packs as a souvenir would be the best gift to bring home for friends and family, also boost your day by savoring a cup of hot aroma coffee bean.
How local people enjoy their coffee
Pull up a plastic stool, grab a cup of Ca Phe Sua Da (Iced coffee with condensed milk) could be immersed yourself amongst the multitude of local people.
Predominantly coffee in Vietnam is Robusta with more caffeine, offering bitter strong taste. The coffee is brew in a tiny tin filter (PHIN) that dripping into a cup or glass of condensed milk or in cappuccino with eggs creamy, sweet taste.
The best selections of bean coffee are Robusta and Arabica. The finest quality coffee is from Central Highland of the country.
Tips: The tinny tin drip filter would be packed with the beans to reflect Vietnam's coffee preparation. The Phin is available at any coffee shop, the various rate ranges from $5 – $15/set (without cup/glass).
Where to enjoy a cup of coffee in Hanoi
The coffeeholic would find the best place to enjoy their coffee to start a day. Bear in mind, cafe shops in Vietnam simply serve coffee than food. Here are the popular coffee shops in Hanoi:
– Dream Beans Coffee: 22 Tho Xuong Hang Trong, Hoan Kiem (Opening hours: 08.00-21.00)
– Hidden Gem Coffee: 3B Hang Tre, Hoan Kiem (08.00-23.00), fast food is served too.
– Loading T: 8 Chan Cam, Hoan Kiem (08.00-22.00),
– Giang Coffee: 39 Nguyen Huu Huan, Hoan Kiem (07.00-22.30), famous for egg coffee.
Where to buy?
Hanoi, Ho Chi Minh City, and Da Lat are considered the best places to have quality packs for beans and grounded.
The popular local bands:
• Trung Nguyen Coffee
• Highland Coffee
• Vinacafe
• Buon Me Thuot coffee
Read more: Hanoi's best coffee
How much you pay for a pack of beans or ground coffee?
Packed in one kilogram or haft each package, price ranges from $7 – $25 depending on brand or quality. The civet (Weasel, Kopi Luwak) coffee is dramatically more expensive at around $1,600 per kilo. Regardless, you may encounter a fake one.
Where to buy:
Hanoi:
Café Mai:
– 79 & 96 Le Van Huu, Hai Ba Trung,
– 52 Nguyen Du, Hai Ba Trung,
– 75 Tran Nhan Tong, Hai Ba Trung,
Cafe Nhan: 39D Hang Hanh, Hoan Kiem,
Duong Cafe: 107C Minh Khai, Hai Ba Trung,
Huong Viet Coffee: 22 Xa Dan, Dong Da,
Ho Chi Minh:
Café Mai: 52 Cô Bắc, Cầu Ông Lãnh, 1 District,
Duong Coffee: 294 Lê Văn Sỹ, Ward 14, 3 District,
2. Silks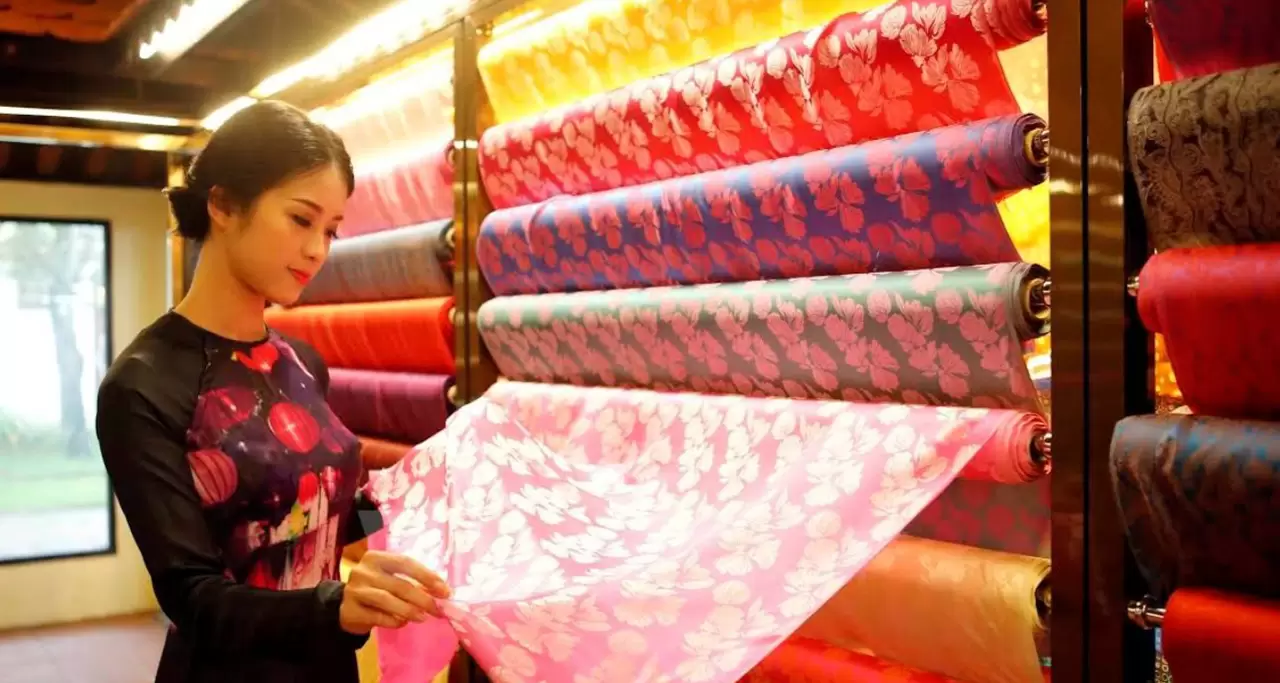 Silk or "Lụa" in Vietnamese is a symbol of the rich and luxurious of high class in the traditional culture of Vietnam. Nowadays, silk is widely used by locals daily. Silk popular by its charming, lightness, and durability.
Various ranges of silk are available in fabric, long dress, scarf, bag, and tie.
Price from $3.5 per meter, higher for premium quality at $12 per meter.
Where to buy silks in Vietnam
Hanoi:
– Van Phuc Silk Village, 10km from Hanoi center,
– Hang Gai str., Hoan Kiem,
Ho Chi Minh City
Thai Tuan Silk – 419 Hai Ba Trung, Ward 8, District 3
Kenly Silk – 132 Le Thanh Ton, 1 District,
What to note?
The low price one with low quality or originating from China.
3. Nón Lá (Conical hats)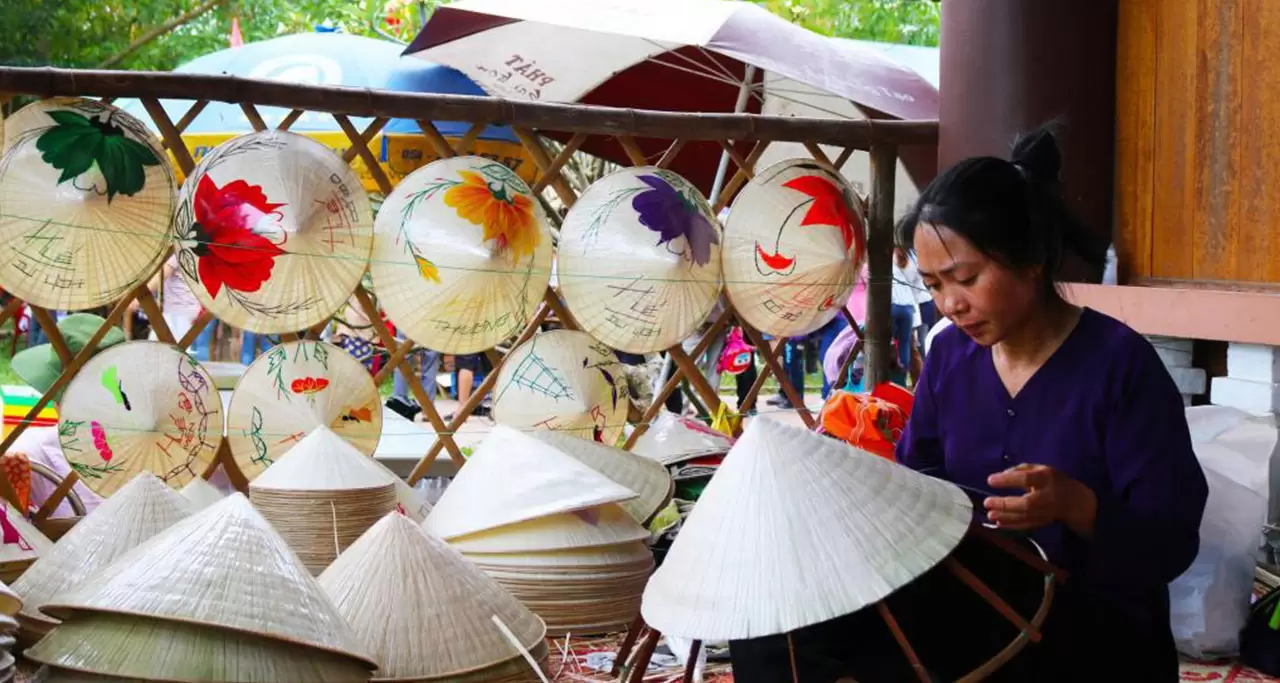 Iconic of Vietnamese agriculture, Non-La (aka Vietnamese conical hat) has been widely used in paddy rice as it designed to protect from sun and rain, light, and durable. Today, Non-La is used as an accessory for decoration, attending the festival, or going to a pagoda.
How much you pay for a conical hat?
It is around $1 – $3,
What to note?
Getting ones with a chin strip and outer covers with anti-water paint make it durable.
Where to buy one?
Non-La is available at any souvenir's shops or traditional markets.
Hanoi:
– Old Quarter or Dong Xuan Market,
Ho Chi Minh:
– Ben Thanh Market,
4. Paintings
Paintings would be one of the unique things to buy in Vietnam. Artists trying to depict every moment of daily life in Vietnam in an artistic way. Various sizes of the painting on canvas are in the material of oil, silk, or sand.
What to note:
A certificate of authenticity is required for a high valued painting by a well-known artist with stamp and signature.
Tips:
A piece of plastic pipe to fill the rolled paintings is the perfect way to keep the valued item out of damage.
Where to buy paintings?
Paintings are easy to find at any souvenir shops or bookstores; price varies from size and quality.
Price ranges: $10 – $1000
Hanoi:
– Hang Gai str., Old Quarter,
– Nguyen Thai Hoc str., Ba Dinh,
– Van Mieu str., Ba Dinh, Hanoi,
Hoi An:
– Tran Phu str., Hoi An Town,
– Phan Boi Chau str., Hoi An Town
5. Chopsticks
Chopsticks are very handy for salad or vegetable dishes. Made by wooden or bamboo, chopsticks are one of the best souvenirs and gifts to bring home from Vietnam.
How much you pay for a pair of chopsticks?
It is recommended to have a pack of ten pairs, they are handy in daily meals and would be surprised by your guests once they are set on the table.
Price starts from $1, premium quality is at a higher price and worth to buy.
Where to find the good quality ones in Hanoi?
Chopsticks are available at any souvenir shops in the Old Quarter and Dong Xuan market.
6. Lacquerware products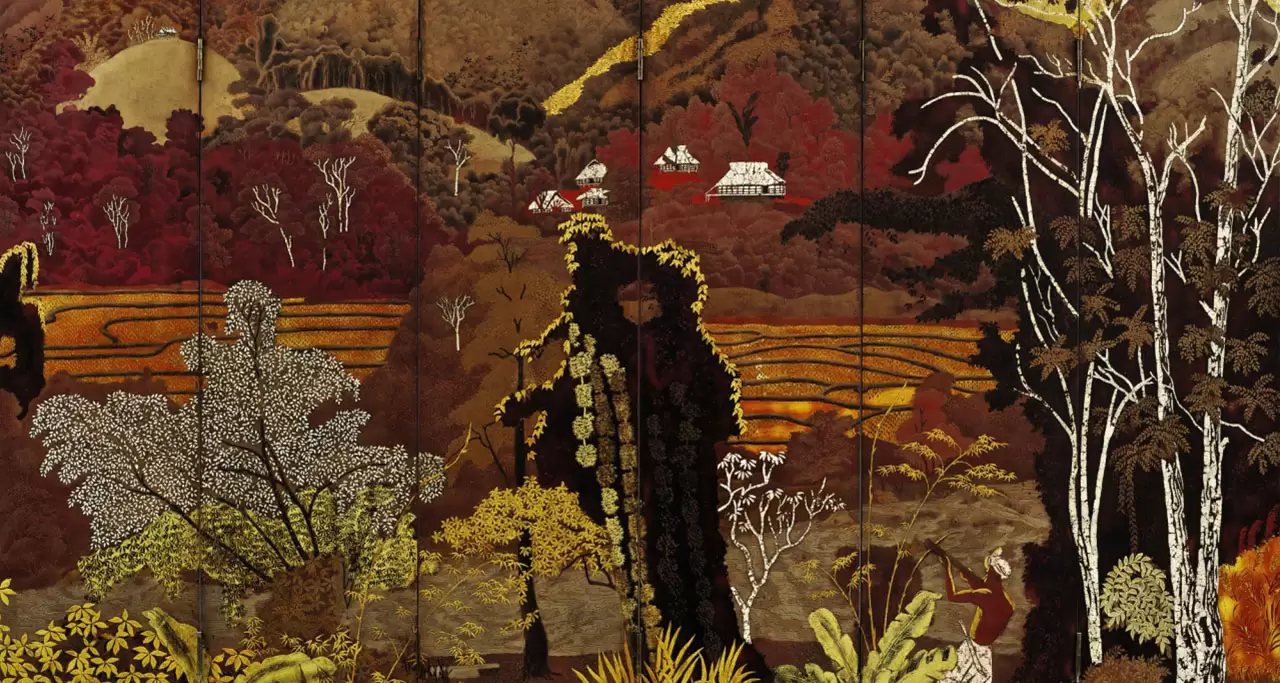 Lacquerware is known as Sơn Mài in Vietnam, the unique art forms take months and 20 different meticulous stages to make a high-quality product depending on the size of the item. Plenteous lacquer products can be found in souvenir shops for decorating like large size artworks, paintings, and photograph albums or practical daily used bowls, dishes, vases, trays, and jewelry boxes.
Price for per piece of lacquerware set:
price ranges are various depends on the quality and scale from $7 one piece.
Where to buy good quality lacquerware for souvenirs?
Hanoi:
Thu Hương Lacquer Arts: 118 Nguyen Khanh Toan, Cau Giay,
Lacquer studio: 26 Luong Ngoc Quyen, Hoan Kiem,
Kima Lacquer Art Gallery: 11 Thi Sach, Hai Ba Trung,
P-D Art Gallery: 33B Hang Manh, Hoan Kiem
Ho Chi Minh:
Minh Phuong Lacquer-ware Gallery – 40 Phung Khac Khoan, Dakao Ward, District 1
What to note:
Low quality and condition lacquerware products are on the same shelves in the shops. Lacquerware is a black coated bamboo object, patterns are carved on the final layers added with green, yellow or ochre. Any products with blue, purple, and not very detailed patterns would be considered as a cheap replica or made by plastic for an appealing price. Besides, a premium lacquerware product added with at least 07 layers to have resistance with hot and high humidity and stronger. Any pieces less than 07 layers would be low quality and cheap ones.
7. Postcards and Propaganda Posters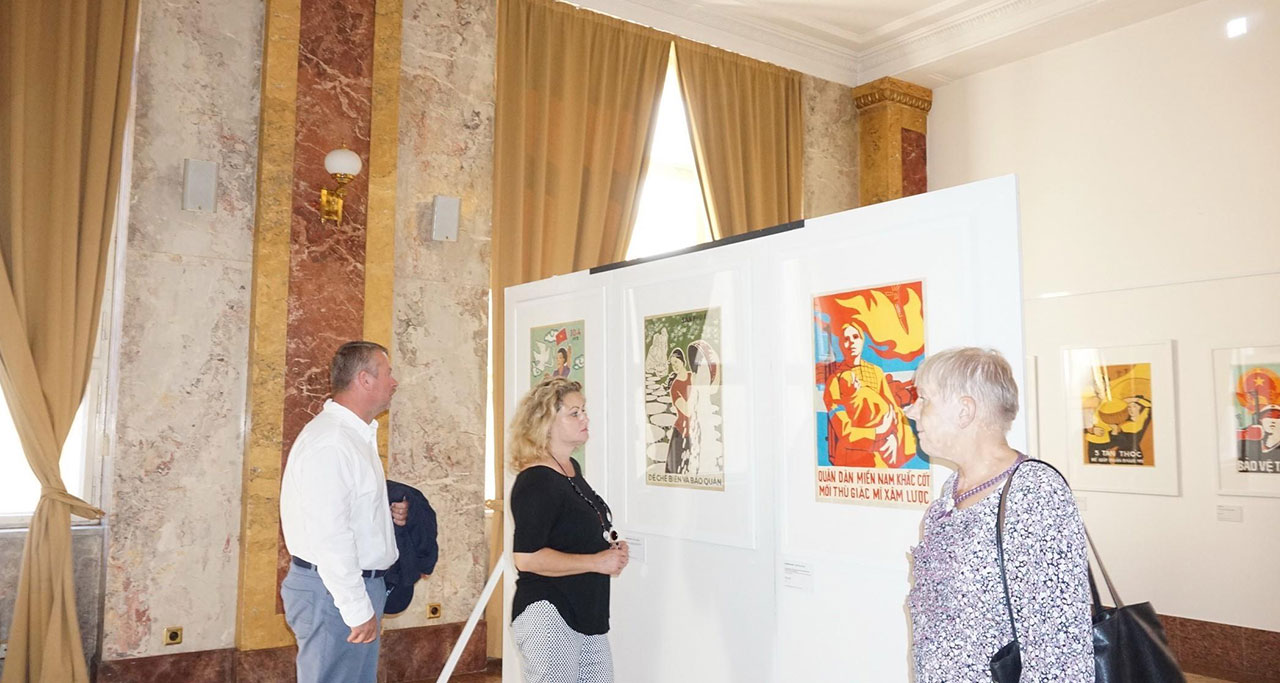 Postcards are the most affordable and typical mementos about the daily local life or stunning scenery in Vietnam. They are the most collected souvenirs to bring back a happy vacation. A nice token to remind the visited places, decorating the walls or sending to friends and family never out of fashion.
Besides, Propaganda Posters are used during the war and later in publicizing the local ideology and patriotism.
Whilst Postcards can be found in all corners of the Hanoi Old Quarter, souvenir shops, and bookstores. Propaganda Posters and war memorabilia are available in the Old Quarter too but in some dedicated gallery shops.
Tips: Reproductions of propaganda posters are available in both rice paper and canvas, whilst the paper version offers the authentic, the canvas one is more durable.
Where to buy:
Postcards: Any bookstores, souvenir shops in the Old Quarter,
Propaganda posters:
Hanoi:
– Hanoi Gallery Old Propaganda Posters: 98 Ma May str., Hoan Kiem,
– Old Propaganda: 4 Nha Chung str., Hoan Kiem,
– Nan Gallery Propaganda Posters: 31 Ly Quoc Su str., Hoan Kiem,
Ho Chi Minh:
– Hanoi Gallery: 70 Bui Vien, Pham Ngu Lao ward, district 1,
– Propaganda: 21 Han Thuyen, Ben Nghe ward, district 1,
How much to pay:
– Postcards: $1 – $3
– Propaganda Posters: price ranges: $5 – $15
8. Embroideries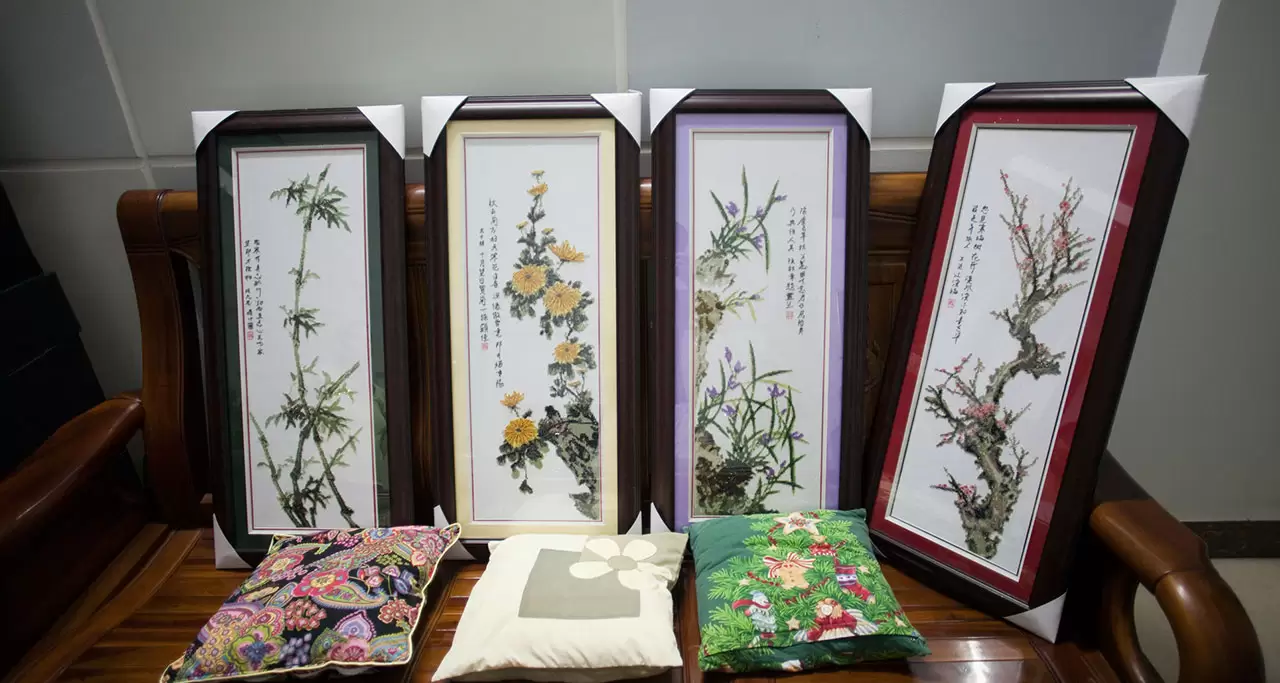 Embroideries are the popular souvenirs to bring home from Vietnam. The meticulous handmade products with a wide range of selection include quilts, bed sheets, pillowcases, table runners, scarfs, bags, and clothes. Dozen handicraft villages are scattering in the country and factory outlets in tourist spots. The large sizes handmade takes months to make, the quality one made by special linen and cotton with well-designed patterns.
How much to pay for an item?
Price varies wildly depending on size, quality, handmade, and factory batch manufacturing. Simple creation ranging from $2 to $100, large size artwork ranging from $1,000 t0 $5,000.
Where to buy embroideries?
Embroideries are available in any tourist spots across Vietnam, Sapa, and Ha Giang ethnic markets selling the organic products of ethnic residents.
Embroideries in Hanoi:
– Collective Memory: 20 Nha Chung str., Hoan Kiem (Opening hours: 09.00-21.00)
– Tanmy Design: 61 Hang Gai str., Hoan Kiem (Opening hours: 08.00-21.00)
– aN Store: 8 Ly Dao Thanh str., Hoan Kiem (Opening hours: 08.00-21.00)
– Emporium Hanoi: 172 & 39 Xuan Dieu, Quang An (Opening hours: 09.00-20.00)
– Craft Link:4 3 & 51 Van Mieu (Opening hours: 09.00-18.00)
Hoi An:
– XQ Hoi An – 27 Nguyen Thai Hoc str.,
Ho Chi Minh:
– XQ Saigon: 106 Le Loi, 1 district (opening hours: 08.00-21.00)
What to note:
Be aware of factory-made are widely set on the showcase of many shops than handmade ones.
9. Ao Dai (Vietnam Traditional Long Dress)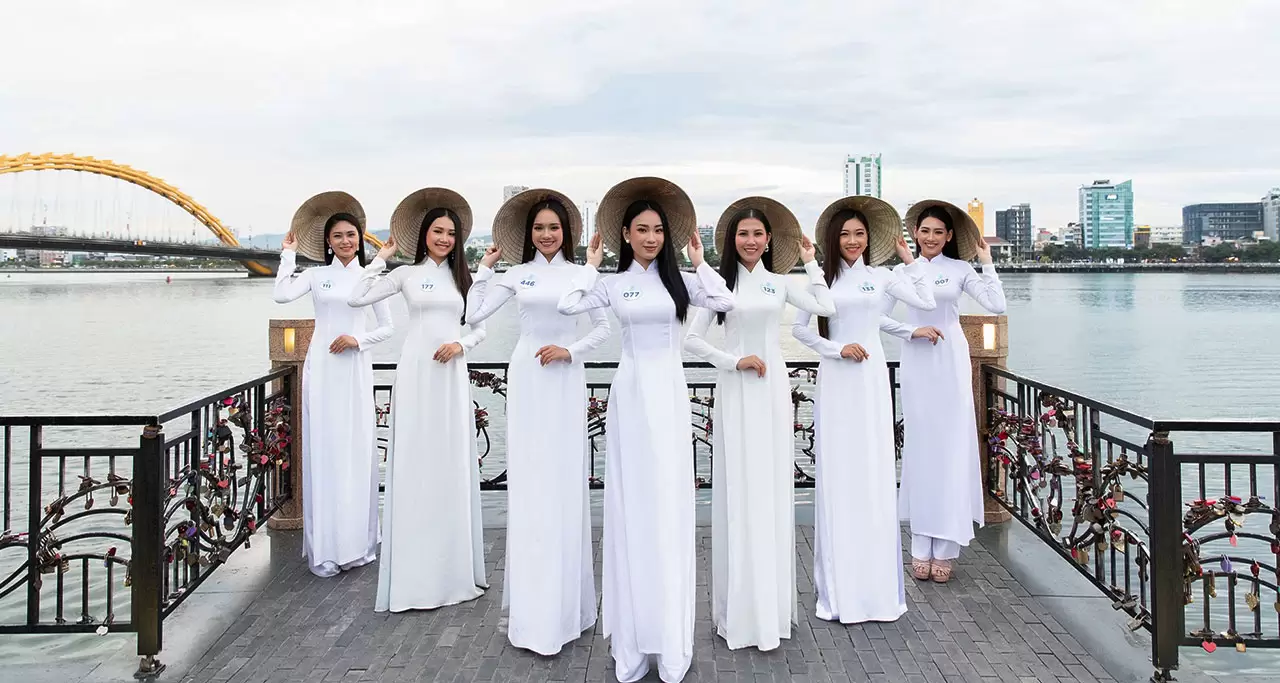 The traditional long dress is recognized as a national garment, a graceful long tight dress with long sleeves over the underneath trousers. The temporary styles (Tân thời) is a combination of traditional and modern style for practical using also better the beauty forms.
Traditionally designed for both men and women, wearing on special occasions, new year, wedding, and festival. Today, Ao Dai is widely wearing daily by women and feminine students. No doubt, Ao Dai is one of the best souvenirs to bring home from Vietnam.
Where to buy Ao Dai?
Ao Dais are available at Hang Gai (Silk Street) and Cho Hom market. Following addresses are offering both ready-made and fabric for tailor-made:
Hanoi:
– Ao Dai Minh Duc: 41 Dang Tien Dong str., Dong Da (Opening hours: 08.00-20.00)
– Ao Dai Thanh Mai: 428 Bach Mai str., Hai Ba Trung (Opening hours: 08.00-22.00)
– La Hang Design: 41 Phung Hung str., Hoan Kiem (Opening hours: 08.00-22.00)
Ho Chi Minh:
– Ao Dai Lien Huong: 111 Pasteur, Ward 6, District 3 (Opening hours: 07.30-21.00)
– Mark&Vy Ao Dai: 163 Xo Viet Nghe Tinh, Ward 17, Binh Thanh (Opening hours: 08.00-21.00)
How much per set of Ao Dai?
Price ranges from $70 – $450 depending on the material and tailor-made.
Tips: The ready-made fit the local thin bodies are available at many shops. Customized for perfectly fit your form, purchasing the fabric, find a tailor to have your fancy dress. Given that, it costs more than ready-made and takes a few days to make.
10. Dried Fruit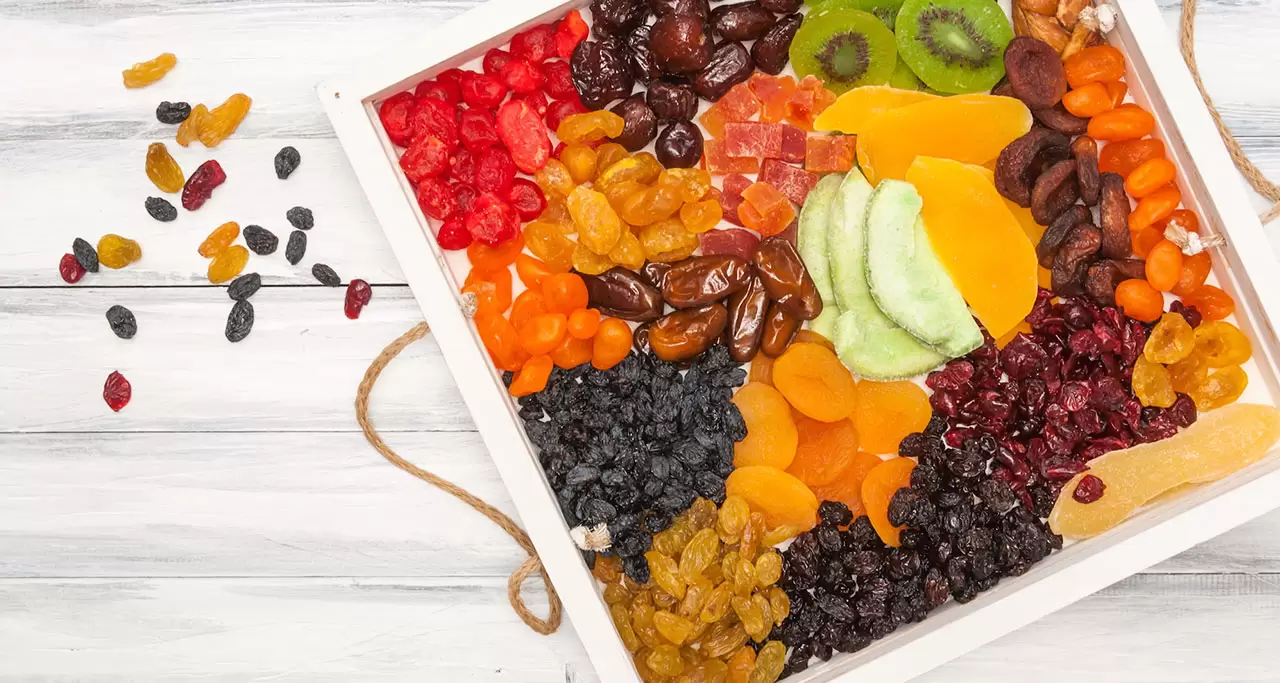 O Mai (dried fruit) is a specialty of Hanoi, popular for both international travelers and residents. Traditionally, O Mai is a gift on a special occasion and new year snack. Nowadays, O Mai is a souvenir for visitors to Hanoi for those who wish to savor the taste from capital serving with a cup of lotus tea in subtly way.
O Mai is dehydrated and dried fruit mixing with sugar, salt, and spices. Popular O Mai is made from plum, peach, kumquat, ginger, dracontomelon, and tamarind.
Where to buy?
– O Mai Hong Lam: 11 Hang Duong, Hoan Kiem (Opening hours: 07.30-22.00)
– O Mai Tien Thinh: 21 Hang Duong, Hoan Kiem (Opening hours: 07.30-22.00)
How much it costs?
Pack in 500gr at $10 for premium quality.
Tips: Pick the dried and plain coat O Mai or ask for the premium one with some extra bucks. What the best one you pick from the list? Hope you can bring home the best souvenirs.
TIPS WHEN PACKING YOUR LUGGAGE
1. Customs Rules
Transporting the souvenirs home however you plan, be sure to check the Customs rules first which the items can bring home.
Food, seeds of plants or trees, and agricultural products are not allowed to be brought into many countries for contamination reasons or can be invasive, harmful to the native ecosystem of the other local plants and animals.
2. Be aware of antiques
Antiques are considered national treasures in certain countries. Customs authorities seize illegal purchased antiques without compensation and may levy fine the purchasers.
3. Ship home your souvenirs
Shipping eliminates the stress of traveling with souvenirs. However, it would be an expensive option.
Considering the following when shipping:
– Cost analysis: Cost of shipping versus transferring the luggage with souvenirs.
– Shipping insurance: It costs you more money to add insurance to high-value items but it shifts the risk to the carrier.
– Tracking Number: Asking for a tracking number to follow your stuff. Any store not offering one, take the items to the local FedEx or UPS outlet for shipment.
4. Pack the Item in Your Carry-on
It is recommended packing items in a carry-on to have more control of the fragile or valuable stuff. Here are some tips on carry-on luggage packaging:
– Airport Security Permission: Liquid, ammunition, flammables, sharp objects, and much other stuff are not allowed.
– Bring extra tote bags for fragile stuff, be assured they are in control, don't put overhead space that can be smashed by other passengers.
5. Pack in Checked Luggage
Souvenirs in checked luggage are out of your control, properly packed is considered.
Here are tips for checked luggage.
– Never Pack Expensive Souvenirs in Suitcase: Never pack valuables in your suitcase. They are not safe in hands of airline, could be stolen by baggage handlers, other employees, or passengers.
– Manage your luggage weight: The airlines charge the overweight. Scale to measure your luggage hen packaging.
– Prevent the bottles from leaking: Package a few zip-lock bags to seal the bottles in. Using spare clothing to wrap around the already sealed in zip-lock bottles. Place the bottles in the center of the suitcase.
NOTES:
1. Bargaining and Bartering
Vietnam is home of bartering; it may be a little of a culture shock or embarrassing to some. However, bartering is commonplace in local markets and many other places across Vietnam. Bartending is an art fine, once you understand the rules, instead of hatred or embarrassing, it is fun to participate and you get benefits from it.
What are the tricks?
– Pay around 40-50% of the initial quoted price, it differs from shop to shop, follow the rule of thumb as the shopkeepers' tent to mark up the price for tourists or foreigners. Just walk away when you feel the price is not good enough, a better price may be offered.
– Ask for a deal or combined discount if you are looking to buy more than one item or a whole bunch of goods.
2. You get what you pay for
No doubt, you get what you pay for, the lower quality souvenirs are available at a low price. Making up your mind, estimate the price you should pay for the stuff.
3. Check the fixed-price shops
Check the fixed-price shops or shopping centers then using this as a base, negotiate with the shops. Price at the local market shops is offered lower at around 15% to 20% to shopping malls.
4. Don't buy from the first place
Hanging around some shops before picking up the best offering. However, don't waste your time too much in bargaining, use your time to enjoy your day.
5. Making a little reach for high-quality souvenirs
It is recommended to have some researches if you want to buy high valued souvenirs.