Top destinations in Vietnam for your holiday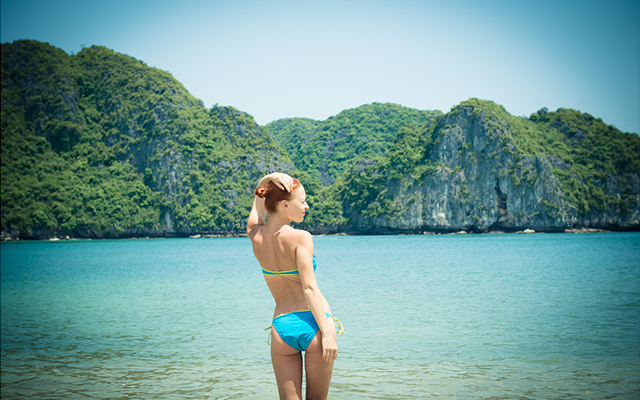 When you look at Vietnam on the map, it is long and narrow but this country has history of over four thousand years and the great culture that develop through lot of challenging. Visitors to Vietnam could easily spend weeks exploring this fascinating country. From the jagged mountains in the north to the tropical beaches in the south – and all of the history and culture in between –We think these 12 Top Vietnam destinations are the very best, for your precious vacation time.
Ha Giang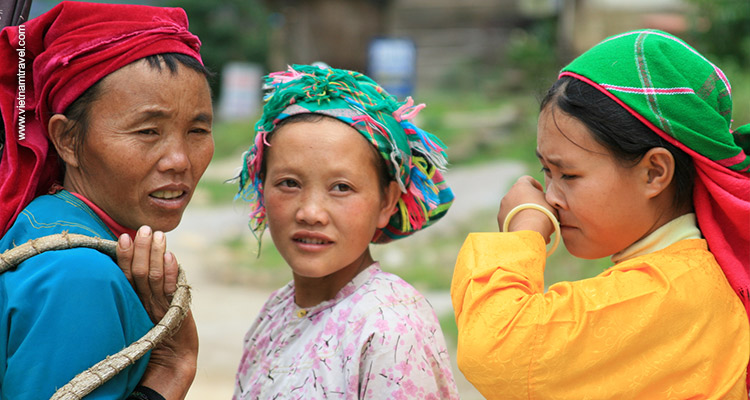 This province is rugged, remote and spectacular located in the far north of Vietnam. This area features some of the best views in the country, overlooking terraced rice paddies and deep valleys that have been carved into the limestone mountains over thousands of years. We advise you drive along the National Highway 4 and see the amazing view and the local guide will explain Hmong people could build these spectacular terraced rice paddies and the amazing steep hill sides. Make sure you will visit the colorful culture market in Dong Van, Check Quan Ba pass and stop on the side of rocks to see Nho Que river from Ma Pi Leng Pass. The Private tour with private driver will allow you to stop wherever you like for photo opportunity. 4 Days trip or combine with Bac Ha or Ban Gioc would be a great Vietnam Adventure.
Read more: Things to do in Ha Giang
Sapa town & Bac Ha
Sapa is Sapa is located up to the North of Hanoi City in which you will spend about 6 hours drive on the newly built freeway (a part of the highway from Hanoi to China border is perfect and the remain part from Ha Khau border to Sapa (1 hour) is still under renovation. The whole long way will be completed by 2021. Sapa is spectacular by the landscape and their people. About 8 hill tribes living around, they make the morning market in the town very colorful and lively.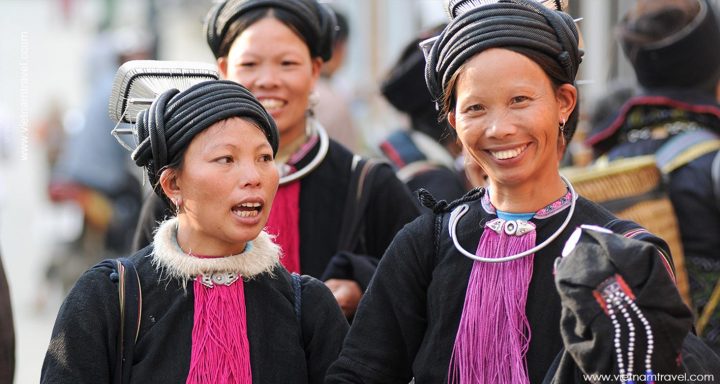 Visitors who like outdoor activities should make half day trekking, 1 day or 2 days trekking (overnight at home stay). The most popular destination for trekking in Sapa is Cat Cat, Y Linh Ho, Lao Chai, Ta Van Villages, Giang Ta Chai, Ta Phin.
A good local guide will take you on nice and quiet route. The homestay's standard here is very basic so please don't expect too much as homestay at other places. If you wish to discover the great culture of ethnic people in this area, you should visit the Fair market at Bac Ha, Coc Ly, Can Khau, Muong Khuong, Lung Khong Nhin.
Read more: Things to do in Sapa
Ninh Binh & Tam Coc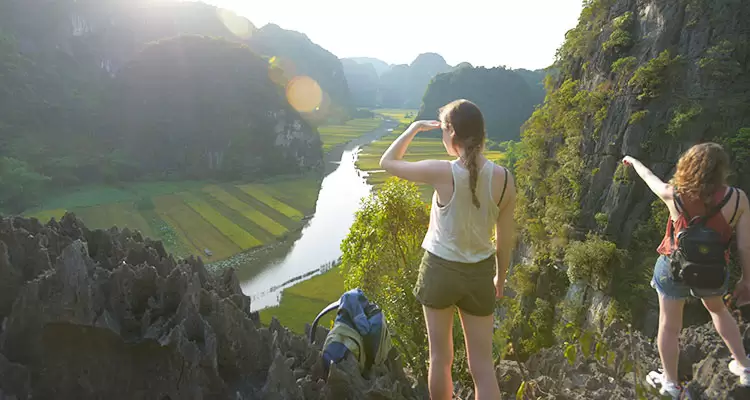 When most of tourist take day trip to Ninh Binh, I would highly recommend you stay a night in Ninh Binh. I 'd rather you take slow pace of travel, see, feel and touch the typical culture of Viet people in the red river delta in early morning or before dark. There are several good accommodation in Ninh Binh as Tam Coc Garden Resort, Emeralda Resort, Aravinda resort… Take a boat trip along Ngo Dong river passing 3 caves ( Tam Coc) in the late afternoon when all tourist has gone to Hanoi, or visit Thai Vi temple and meeting with the monk and listen to his Dan Bau music and talking about the history of this land…
Read more: Things to do in Ninh Binh
Hanoi City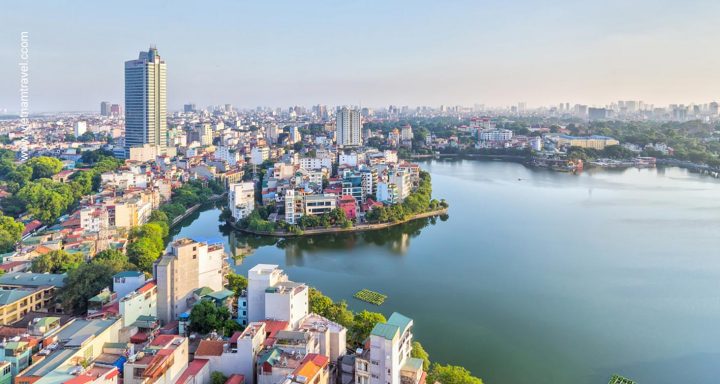 Hanoi is the capital of Vietnam. It covers an area of 3,328.9 square kilometres (1,285 sq mi). With an estimated population of 8.1 million as of 2019. Hanoi City impresses visitors by the capital of thousand golden years. This long history city is widely known as one of the most well aged and preserved through over 1000 years. Hanoi still remains the ancient architectural style though houses in the old quarter which have been commercialized for business purposes. The other things that make Hanoi special is that Hanoi is the only capital city in the South- East Asia reserves the state president's mausoleum and travelers can visit him when they are in Hanoi easily. Besides, there are many things attract tourists to visit such as Long Bien Bridge (over 100 years old), Hoa Lo Prison (Hilton House), Temple of Literature, Bat Trang pottery village, Hoan Kiem Lake, Ngoc Son Temple and many different kinds of museums. Hanoi City is also a really good stop over for travelers to visit other surrounding highlighted places such as Ha Long Bay, Sapa town, Hoa Lu Tam Coc, Mai Chau Valley. Travelling to other destinations where travelers can easily reach when you start from Hanoi.
Read more: Things to do in Hanoi
Ha Long Bay, Lan Ha Bay & Bai Tu Long Bay
Ha Long Bay is a top attraction of Vietnam. It is listed as a "Must See" when you visit this country. Halong is spectacular with the stunning limestone islands and islets, different formation of rocks and natural forests and caves, variety of activities that visitors can do such as Cave visiting, kayaking, fishing, swimming and recently, rock climbing. The services in Halong Bay (accommodation) has been improved so much. Thera is a huge investment on over 500 luxury cruises on the bay and some of them are very impressed in both facilities and services. Food in Halong bay is amazing too. Most of the cruise want to impress their clients with the beautiful cuisine in luxury setting restaurants. They are really fined floating restaurants where you will taste 3 different meals in each night cruise trip (Brunch, Lunch and Dinner).
Photos is a must for the trip, most of visitors want to keep these great shots of the trip. In order to take the beautiful trip in this bay, you could choose one of these 3 routes for Bai Tu Long or Halong Bay or Lan Ha Bay.
Check RATE for Halong Bay Cruises: HERE
Hue Citadel
Known as one of the richest historical site of Vietnam- the last capital city where the King ruled until 1945, Hue brings tourists a quiet, gentle and low pace of life. There are endless spot sights that you can discover when you are in Hue such as Emperor Minh Mang Mausoleum, Emperor Khai Dinh Mausoleum, the Royal Citadel, Forbidden City, Hue Royal Museum and the seven – stories Thien Mu Pagoda by Huong river. Enjoying folk songs along Perfum River (Song Huong) will be one of the must-try things to get to know the unique customs of Vietnam in general and Hue's people in particular.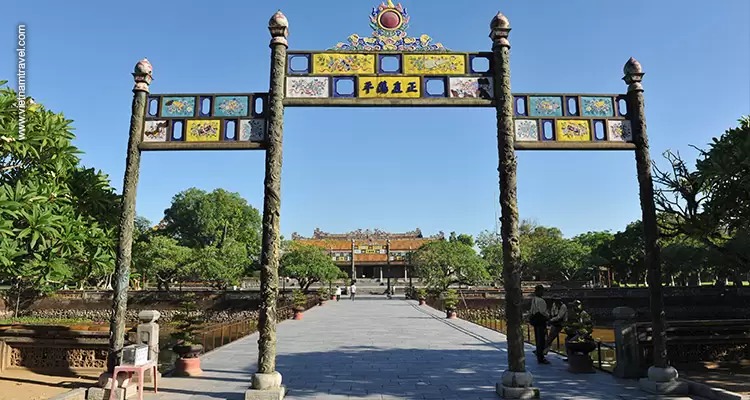 If you have more time in Hue Vietnam, you could think of visiting Thuan An beach and Thanh Toàn bridge. They are beautiful bridge with the small local markets next to, bonus a nice drive passing the green country side of Hue.
Read more: Things to do in Hue
Da Nang City
Da Nang is one of the 3 biggest city of Vietnam. It looks modern, clean and charming. There are so many options for visitors when travelling to Da Nang.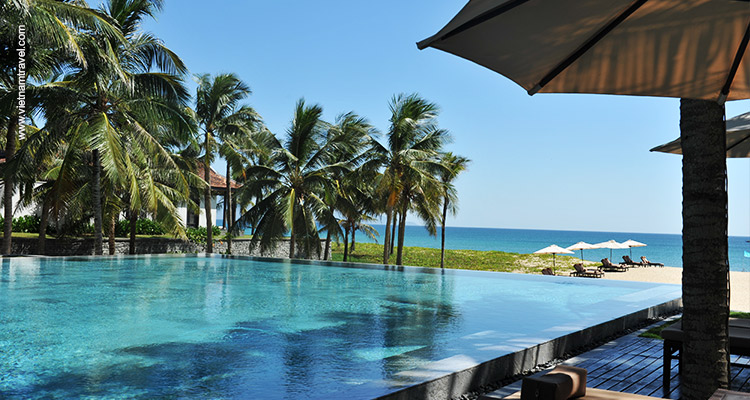 You can visit Marble Mountain, Hai Van Pass, Ba Na Hills and Golden Bridge which is recognized as one of the TOP 100 highlighted places in 2018 that you must see when you are here. Besides, the beautiful stunning beaches in Da Nang are also one of the reasons to hold tourist stay longer at this city, especially at the summer time. Travelling to Da Nang, tourists should not miss their amazing traditional food. This is a place where all culinary elite are combined to become a real paradise for those who are seafood lovers.
Read more: Things to do in Da Nang
Hoi An Ancient Town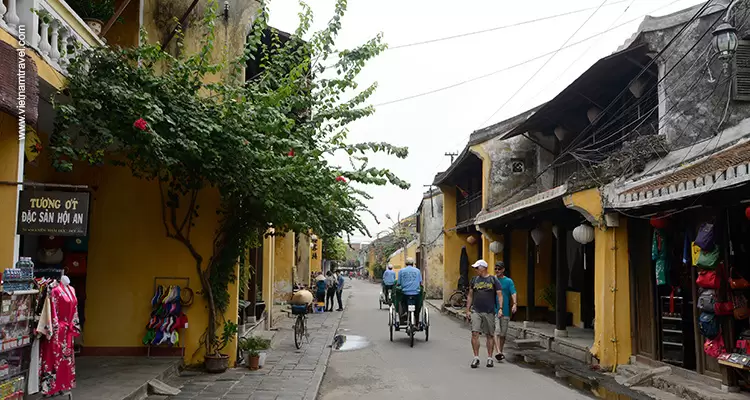 Although having been here times, many visitors would love to come back. This is a charming ancient town. Hoian has everything to offer: beautiful sand beach stretch-out all the way from Danang to Cua Dai river, luxury and beautiful resorts surrounding and a huge supplies of hotels and bungalows. Silk or other silk related things is one of essential things to build the reputation of Hoian. Food in Hoian is also an ideal place for travelers. There are so many activities you could experience while you visit Hoian: Eco tour on the farm or river, day trip to the Cham island, walking tour in Hoian, visit ceramic village, visit My Son holy land and day trip to Golden Bridge.
Read more: Things to do in Hoi An
Ho Chi Minh City
Ho Chi Minh City is commonly known as Saigon or by the shortening is HCMC or HCM, is the largest city in Vietnam.
Seventy percent of those who visit Vietnam also visit Ho Chi Minh City, and the city indeed offers tourists a wide variety of activities: Visit the must see of city as Independent Palace, War Museum, Ben Thanh Market, China town, Saigon post office, Cathedral, Sky bars and Walking tour sin Bui Vien backpackers street… .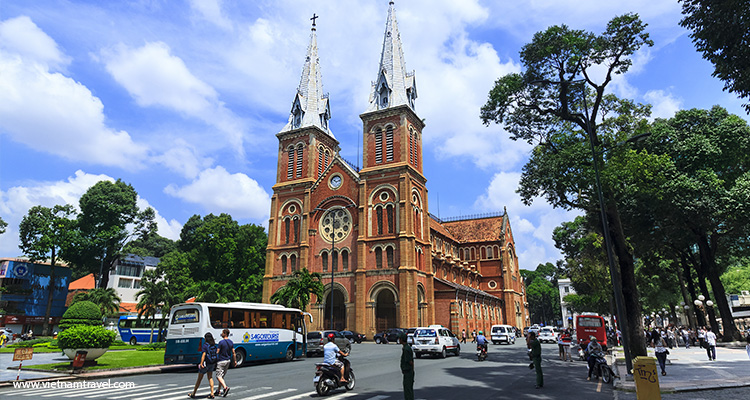 From HCM City you could make some day trip or 2 days trip to Cao Dai Temple in Tay Ninh, Cu Chi tunnels, Day trip to Mekong Delta in Ben Tre , My Tho, Visit Con Dao island or Mui Ne… There are many golf course outside the city too.
Ho Chi Minh City has over eight million inhabitants, making it the largest city in the country, and its metropolitan area is expected to reach 14 million by 2020. It is the top business hub of Vietnam and the center of much of the nation's activities, which explains why it is also often the center of many tourists' activities.
Read more: Things to do in Ho Chi Minh City
Nha Trang & The Island Tour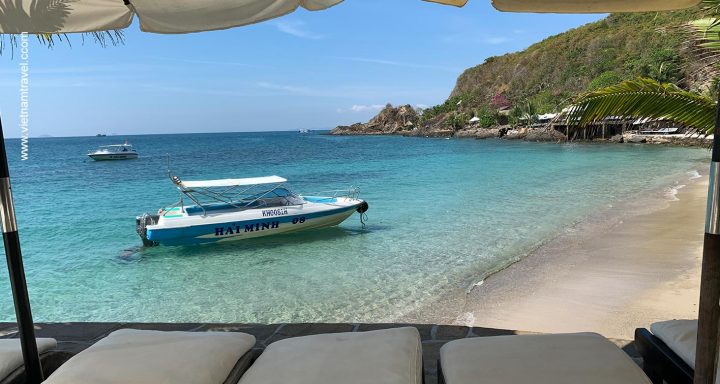 Vietnam is widely known for many beautiful sandy beaches. If you visit Nha Trang, you can enjoy not only 6 kilometers along the beautiful coastline with white sandy beaches, clear and fresh water but also green mountain ranges on the other side. Not only for relaxation, Nha Trang is also popular for amusement parks, mud baths, golf, the historical Champa and variety of restaurants, food courts serving fresh seafood for travelers. This popular city is a well combination between historical, educational, natural beauty and become one of the most attractive places for tourists.
As a local, I highly advise you take 1 full day to island, have lunch at a beach or fishing village, then you know why I love Nha trang that much.
Read more: Things to do in Nha Trang
Phu Quoc Island
Phu Quoc Island is one of the most attractive places for both international and domestic tourists visiting each year by its wild and beautiful blue sandy beaches. It is famous for not only its green beaches, romantic sunset and sunrise, green forests fresh atmosphere but also its bustling night market that make tourist remember about this pretty place. Phu Quoc is located down South of Vietnam which is known as one of the largest untouched island in Vietnam with the same size as Singapore 600 sq.kms.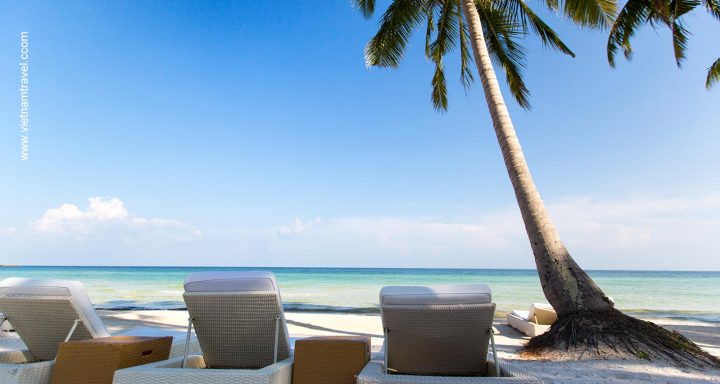 Visit this island, you should include your trip with some exciting activities such as Snorkeling, Cuba Diving, Cable car journey (the longest cable car in the world). Travelling to Phu Quoc, you will be amazed by many beautiful sandy beaches, fresh sea and friendly people that all make Phu Quoc Island a paradise on Earth for travelers.
Read more: Things to do in Phu Quoc Island
Mui Ne – Phan Thiet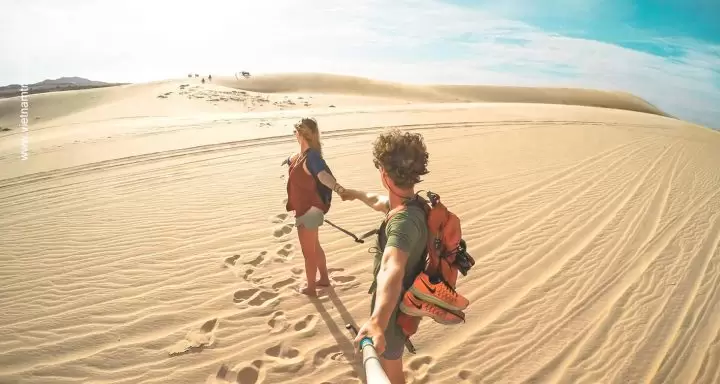 Located down south of Vietnam, Phan Thiet offers tourists a great favor with one of the most coastal roads in Vietnam covered by beach on the one side and white or red sandy dune on the other side. Apart from that, Phan Thiet offers not only natural geographical wonders, traditional fishing villages, pristine beaches and verdant mountains ranges but also ancient building preserved from the 9th century. Needless to say, Phan Thiet brings travelers a new vitality because of plenty things to see and explore for their holiday.
Vietnam Travel is more than happy to arrange a perfect Vietnam Tour for you and your family. Contact us today for the best offer and the most updated travel information.