Grab in Vietnam – The Uber alternative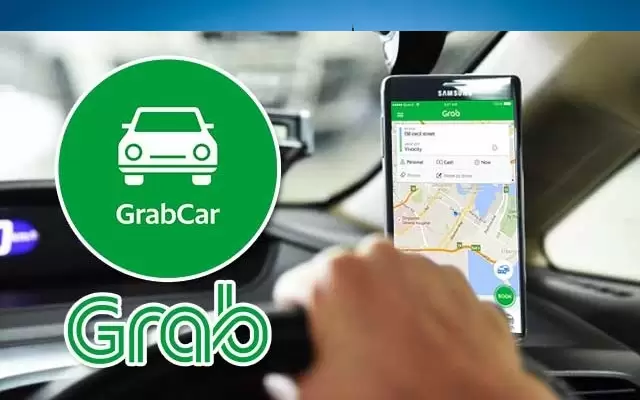 A lot of people ask: "Is there Uber in Vietnam?". The short answer is no, but luckily, there is a fantastic alternative to Uber called "Grab" who take over the ride-sharing operator of Uber's Southeast Asian business since early 2018.
With the presence in eight countries across the South East Asia, Grab provides online-to-offline services via mobile application which is very easy to use and extremely convenient to travel at a low cost. We explain why you should use it and how you should use it.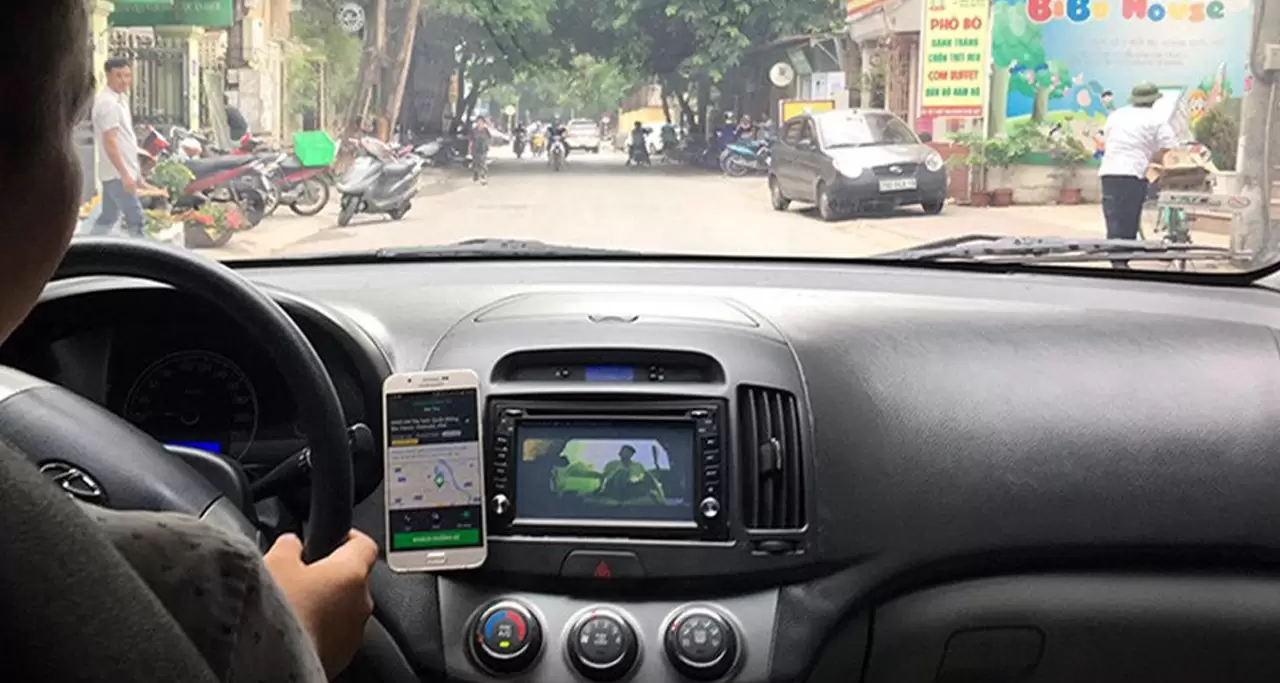 1. What is Grab?
Grab is a mobile app that allows you to book reasonable and safe taxi service. The App matches passengers with taxi drivers for transport with cars and motorbikes. Grab drivers are often not official taxi drivers. They use their own car or motorcycle to take passengers from A to B. You set your location and destination in the app and a car or motorcycle comes directly to you. You get in and the driver knows exactly where to go. In Vietnam, there are several choice of service: Grab Car, Grab bike, Grab Food, Grab delivery…
2. Where is Grab from?
GrabTaxi Holdings Pte. Ltd. (Grab) is a Singapore-based technology company that offers the main ride-hailing, ride sharing, and logistics services through its application in Singapore and neighboring Southeast Asian countries: Vietnam, Malaysia, Indonesia, Philippines, Thailand, Myanmar, and Cambodia.
3. How to use Grab?
The Grab application is very easy to find in your Google store on Android or in your App store on iPhone, with convenient interface in English. Order need connected to mobile Internet or WiFi and a Vietnamese 3G / 4G SIM card is recommended.
1. Run the application
2. Choose services
3. Check your position and destination
4. Set the destination or select it on the map
5. Get price & book services
6. Tipping Your Grab Drivers if you are happy with their services
4. Grab Services?
4.1 Ride services: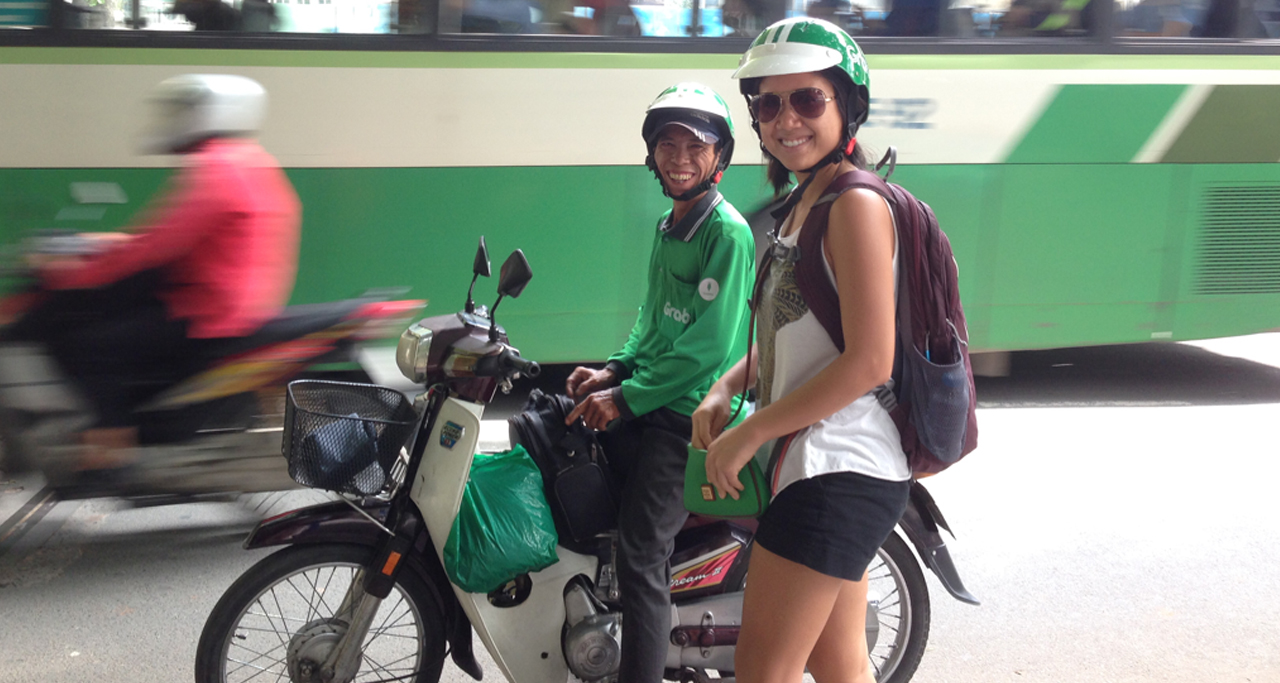 – GrabTaxi: Get a taxi right from your doorstep
– GrabCar: Private cars for your everyday needs
– JustGrab: Find the nearest car or taxi in the single tap
– GrabBike: Beat the traffic fast at the most affordable prices
– Rent: Rent a car with a driver for greater flexibility
4.2 Grab food:
– Just a tap away: Feed your cravings with your favorite foods delivered to you, wherever you are
– Foods for all cravings: From the local fare to restaurant favorites, the wide selection of food will definitely satisfy all your cravings.
4.3 Grab Express:
– Cost effective: With fixed and transparent fare right on the app, you will pay the exact amount to the shippers without worrying about any surges charges.
– Express Service: With a lightning-fast delivery service, you will get the items right away.
– Credibility: The professional shippers will ensure you get the items as fast as possible with an utmost care.
4.4 GradMart:
GrabMart is an on-demand everyday goods delivery service.
You can now buy groceries, packaged food, healthcare products, beauty products, gifts and many more via the Grab app and have it delivered to you under 1 hour.
4.5 Moca e-Wallet:
Stop fumbling for cash and change! With Moca wallet on Grab app, your payment is settled automatically, so you can get off and get going as soon as you reach your destination.
You can use Moca e-Wallet on Grab app for Transport, Money transfer, GrabFood, Mobile Top Up, In-store purchase, BillPay.
4.6 GrabEwards / Points:
Grab has a system of accumulating points (Grab Points) for travel, and they can be used for full or partial payment of orders.
4.7 Pricing:
Grab price in Vietnam is quoted in local currency which is Vietnam Dong (VND)
Fixed, upfront prices – even known before you book!
*Based on demand/supply in the area, the dynamic pricing will be applied to the basic fare
* When change route, if distance is farther than 5km, please book a new trip.
* Final fares include other surcharges and is excluded of promotions/ discounts – please refer to the app for more information.
* Grab raise fares during rush hours and bad weather (even 2 or 3 times higher) and services can be harder to find on high-demand.

5. Which locations are the Grab available in Vietnam?
You can book Grab at any of the below listed cities in Vietnam:
| | | |
| --- | --- | --- |
| An Giang | Hanoi | Quang Ninh |
| Bac Ninh | Hai Phong | Quy Nhon |
| Ben Tre | Ho Chi Minh city | Rach Gia |
| Bien Hoa | Hoi An | Soc Trang |
| Binh Duong | Hue | Thai Binh |
| Buon Ma Thuot | Khanh Hoa | Thanh Hoa |
| Ca Mau | Lang Son | Tien Giang |
| Can Tho | Long An | Tuy Hoa |
| Da Lat | Ninh Binh | Vinh |
| Da Nang | Ninh Thuan | Vinh Long |
| Dak Nong | Phan Thiet | Vinh Phuc |
| Gia Lai | Phu Quoc | Vung Tau |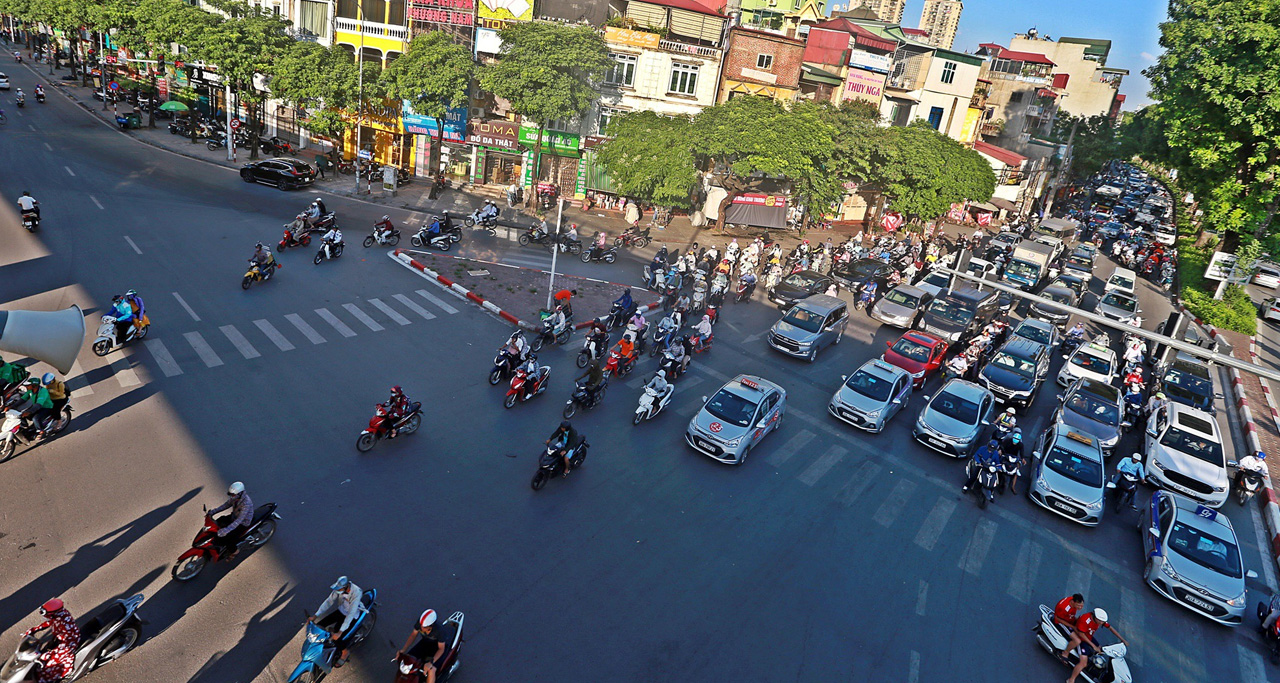 6. Advantages of Grab?
Grab has a lot of benefits, most of which include easy booking, insured drivers, rider ratings, and low or at least confirmed wait times.
6.1 Licensed and Insured Drivers
– Grab drivers are required to register as a local business, convert their car to a commercial business, sign up in person at the Grab office, and purchase commercial insurance to cover you and your belongings. If you choose GrabTaxi, you are also connecting with licensed Taxi drivers, not with inexperienced drivers.
6.2 Flat rate fees
– Grab uses flat rate fees that you can see upfront before your ride. This feature takes the surprise out of many taxi fares, and allows you to choose a ride that best suits your economic means.
6.3 Shorter wait times
– With over 30,000 drivers in more than 30 cities, Grab rides are typically readily available. You can also see when the driver is on the way and how far away they are to be ready yourself for the service.
6.4 Rated Drivers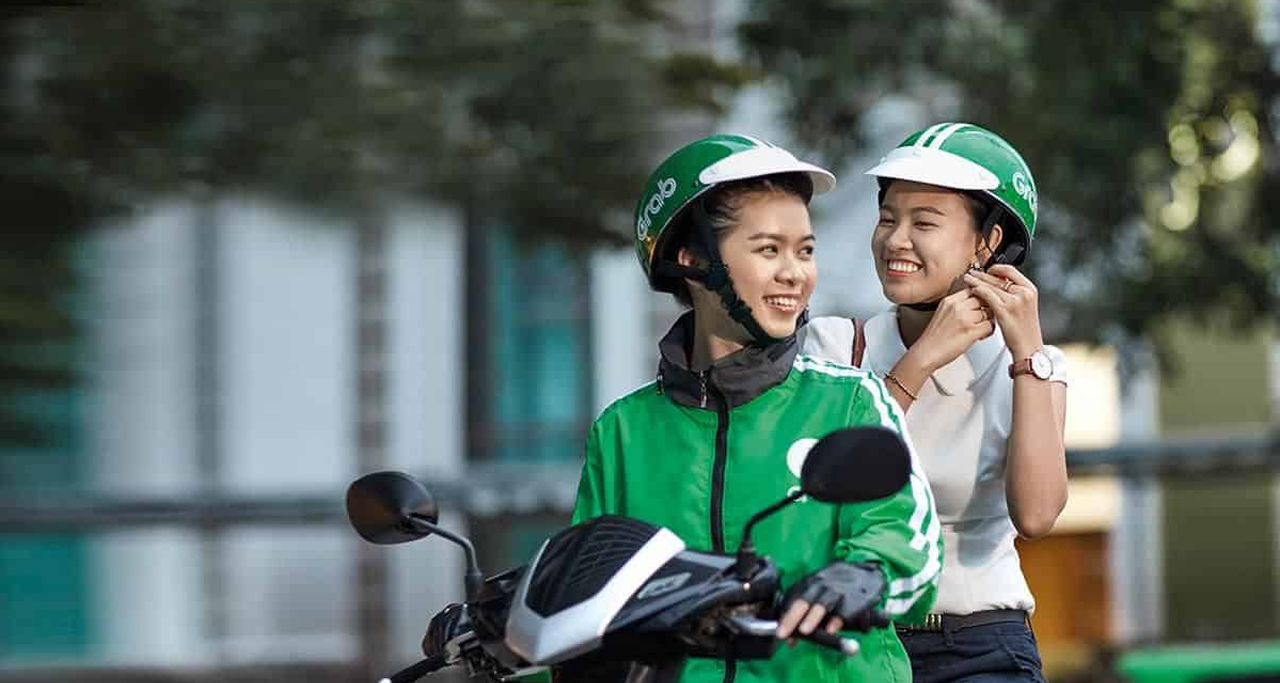 – Grab allows you to rate your driver after riding, which means that drivers who are difficult to ride with have a bad rating.
Note: There are several locations in Vietnam spell pretty much the same
Hope that these Grab reviews will be a useful guide for your trip to Vietnam!